30 Back Tattoos For Women That Are Ink-Credibly Sexy!
Have you always wanted to get a tattoo, but couldn't decide what to get inked? We get it! When it comes to tattoo designs for women, there are endless possibilities and options. If you don't know where to start, begin by deciding the placement of the tattoo first. For instance, tiny finger tattoos and hand tattoos for women look cute, while a back piece looks incredibly sexy, and is one of the best spots to get inked thanks to the large canvas it offers. If you have been looking for some inspiration for back tattoos for women, you are at the right place.
From upper back tattoos for women to lower back tattoos for women, and more, we have compiled some of the most amazing designs that can help inspire the tattoo you've always wanted! 
Lower Back Tattoos For Females
First things first- a back tattoo is an exciting but huge commitment! Which is why it is important to be sure of which design you want, and where exactly on the back you want it. Since the back is a huge canvas, you might wanna begin by deciding whether you want it on your lower back or upper back. Below, we have compiled some amazing lower back tattoos for females that you'll fall in love with!    
Butterfly Tattoo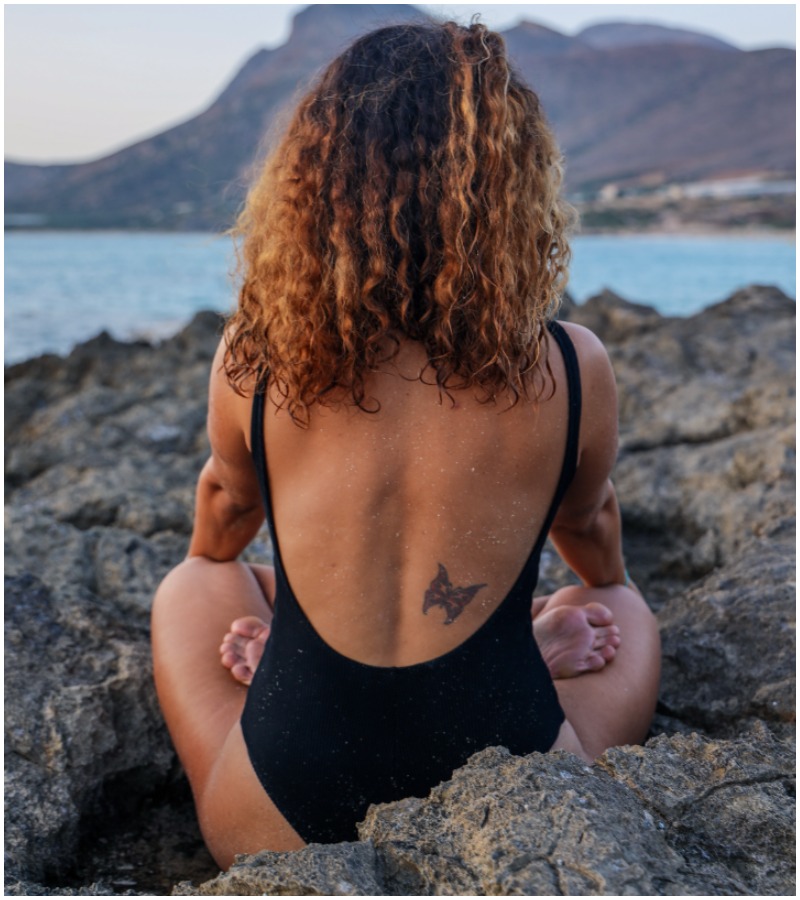 A single butterfly tattoo such as this one near your lower back can look really chic, and appealing! It is a symbol of freedom but can signify different things for different people.
Lower Back Serpent Tattoo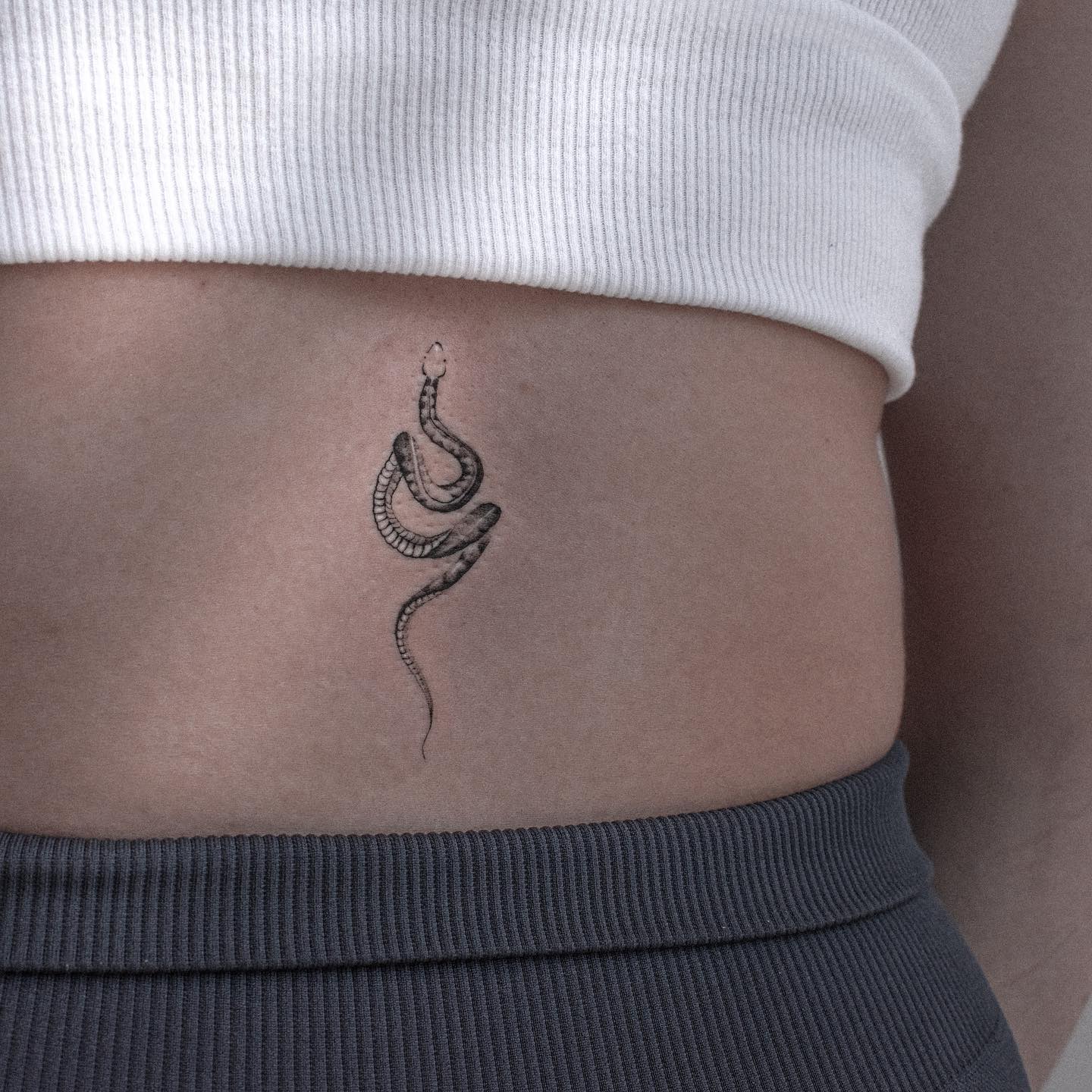 This lower back tattoo for women looks badass and oh-so-stunning! It's tiny enough but will still be visible when wearing a crop top or low waist jeans, and is sure to catch everyone's eyes. 
Phoenix Tattoo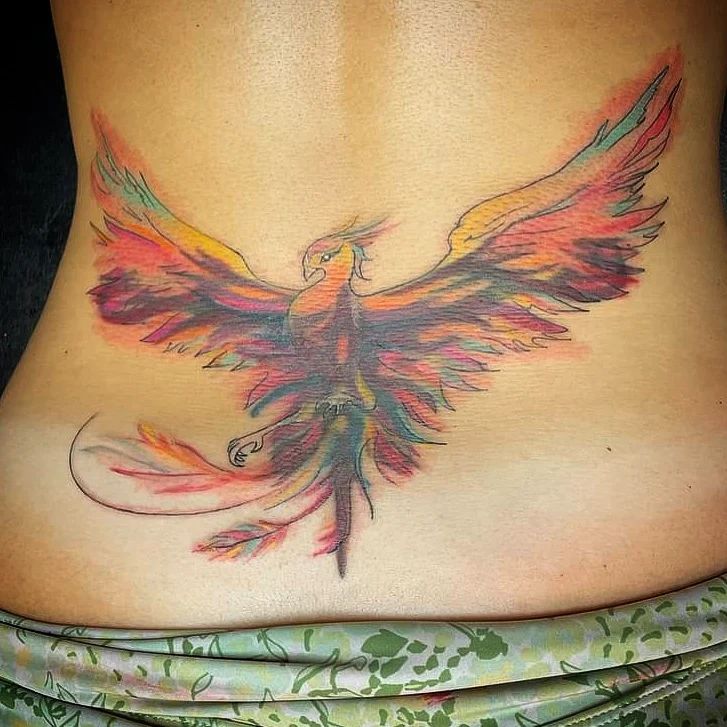 A phoenix tattoo looks dynamic and interesting! It makes for a great lower back tattoo for women owing to the horizontal alignment of the design. The bright colours make this tattoo come alive, and make it all the more striking.
Floral Moon Lower Back Tattoo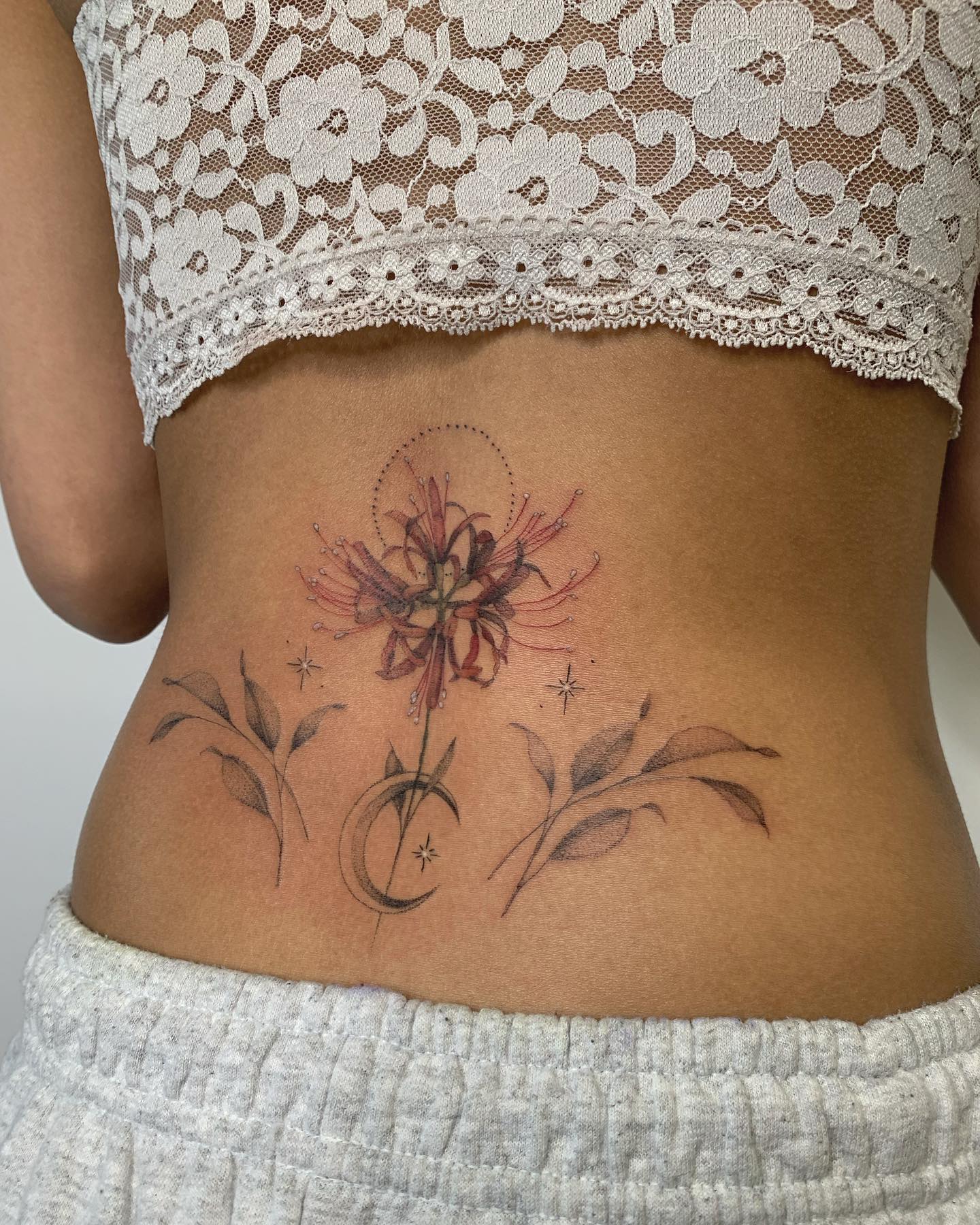 Horizontal designs such as these work well when it comes to lower back tattoo designs for women. The balanced proportion of coloured and black ink is what makes this design look stunning! 
Leafy Lower Back Tattoo Design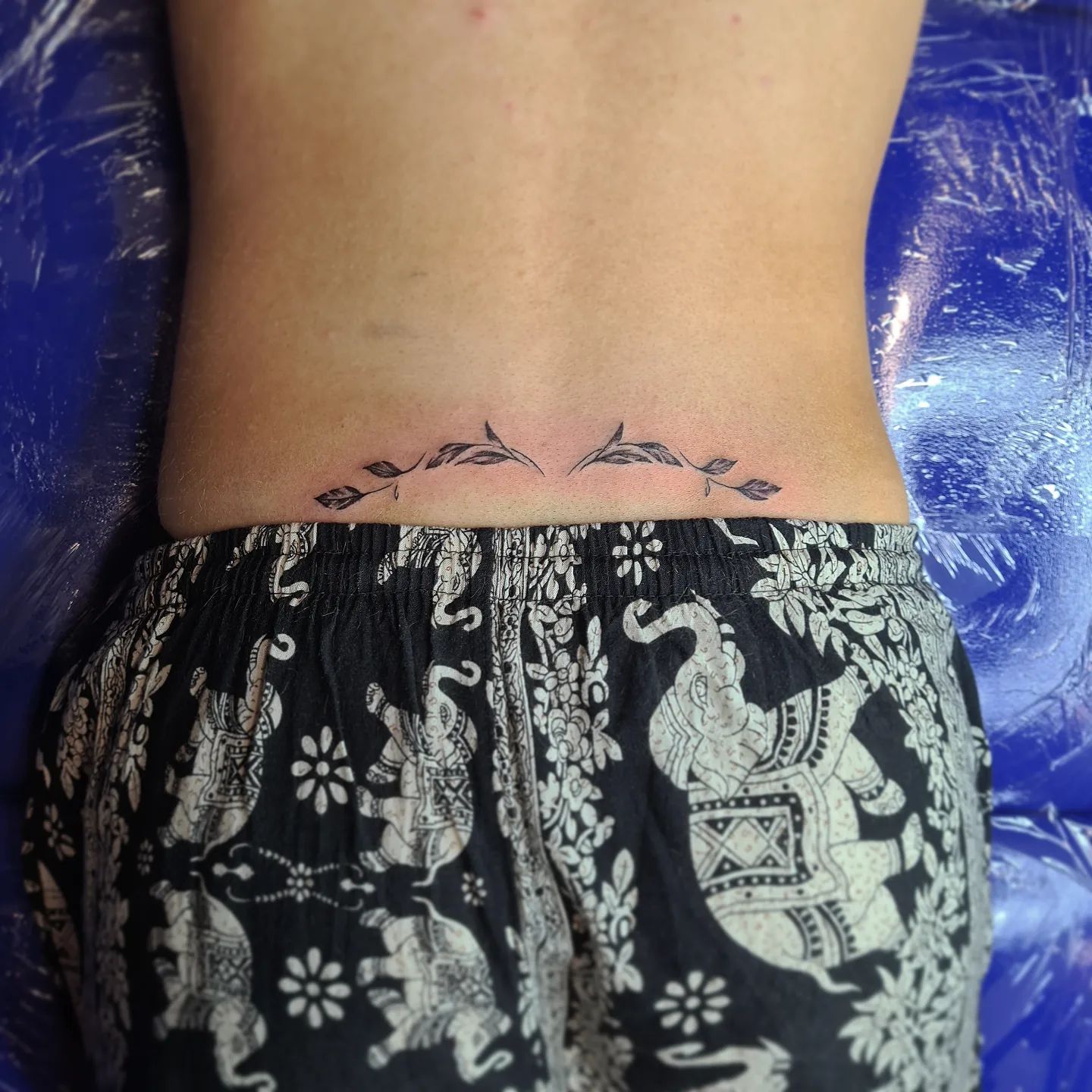 Don't fancy an elaborate lower back tattoo? Why not opt for something tiny and cute like this leafy design! 
Line Work Abstract Tattoo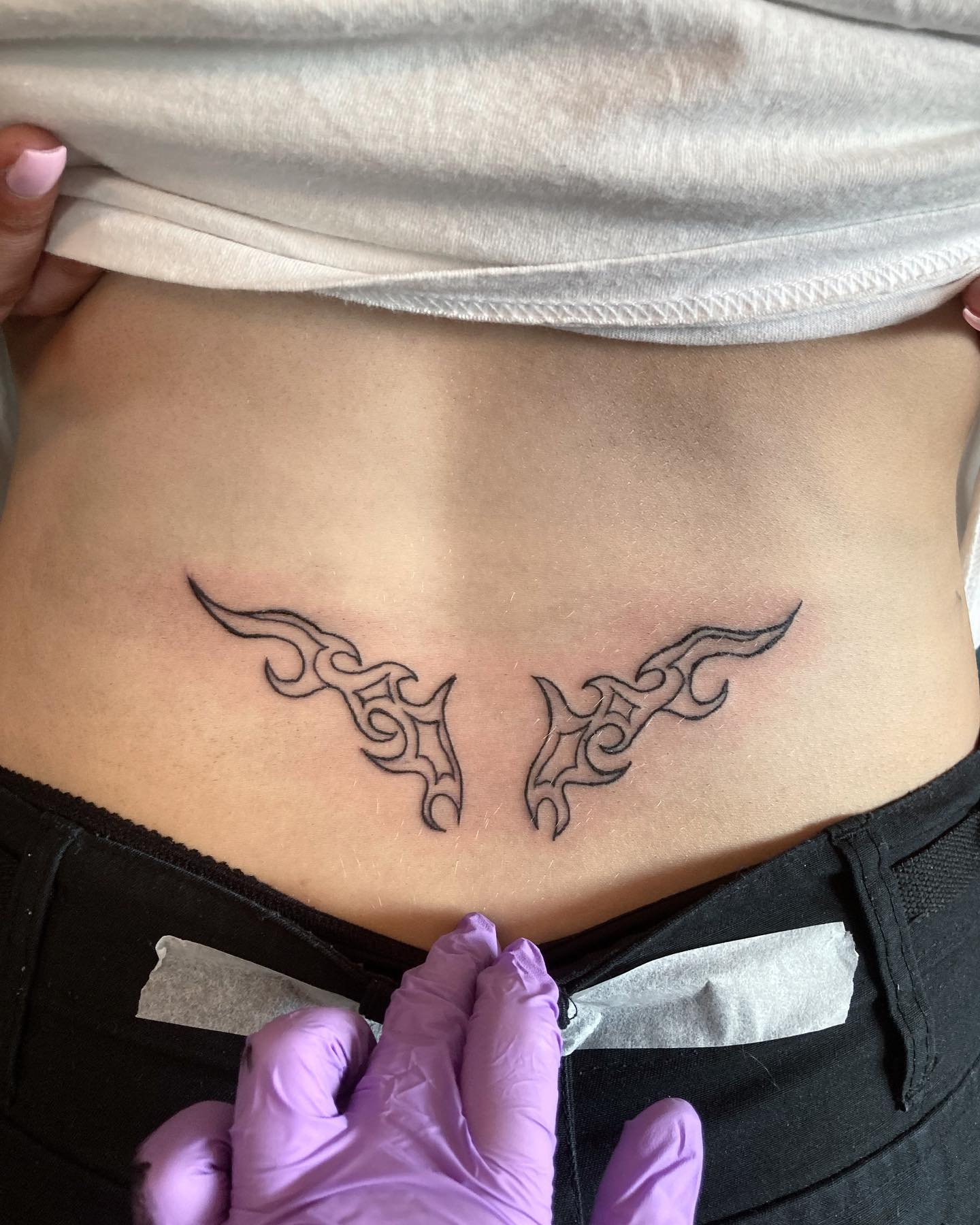 This abstract lower back tattoo for women looks really sexy! It's spectacular despite being small and is sure to intrigue curiosity. 
Abstract Phoenix Lower Back Tattoo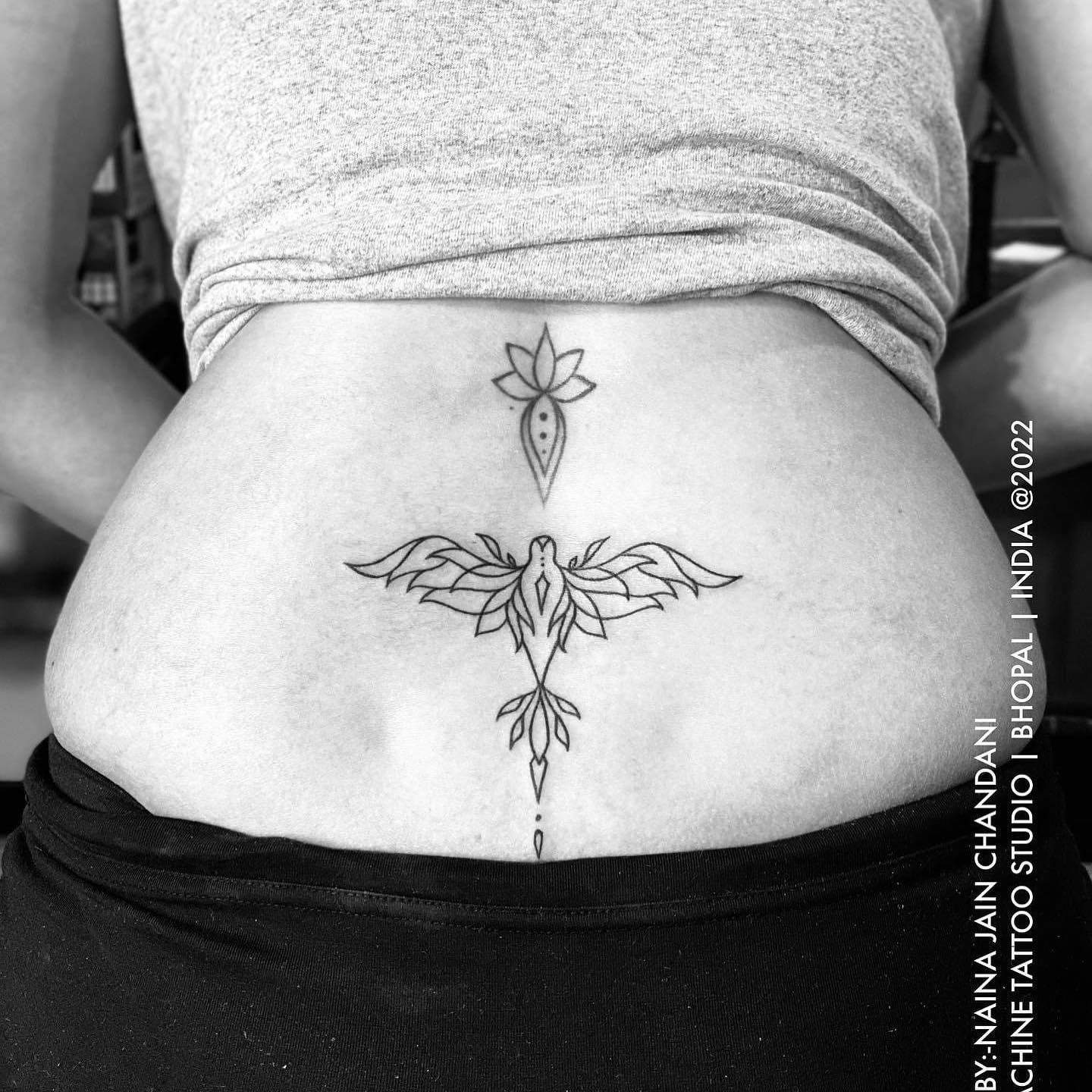 Here's another phoenix tattoo design that we thought looked spectacular. The simple linework lower back tattoo for women is perfect for those who love all things minimalistic, yet exceptional. 
Numerical Tattoo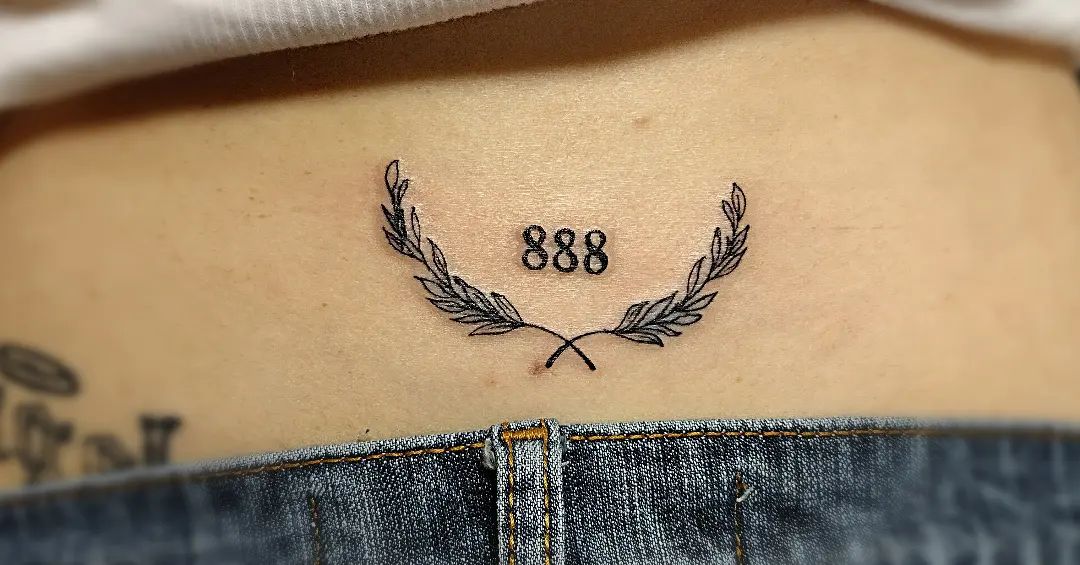 You can get a significant date, or your lucky numbers tattooed on your lower back along with a simple, delicate design to accompany it. 
Angel Wings With Devil Horns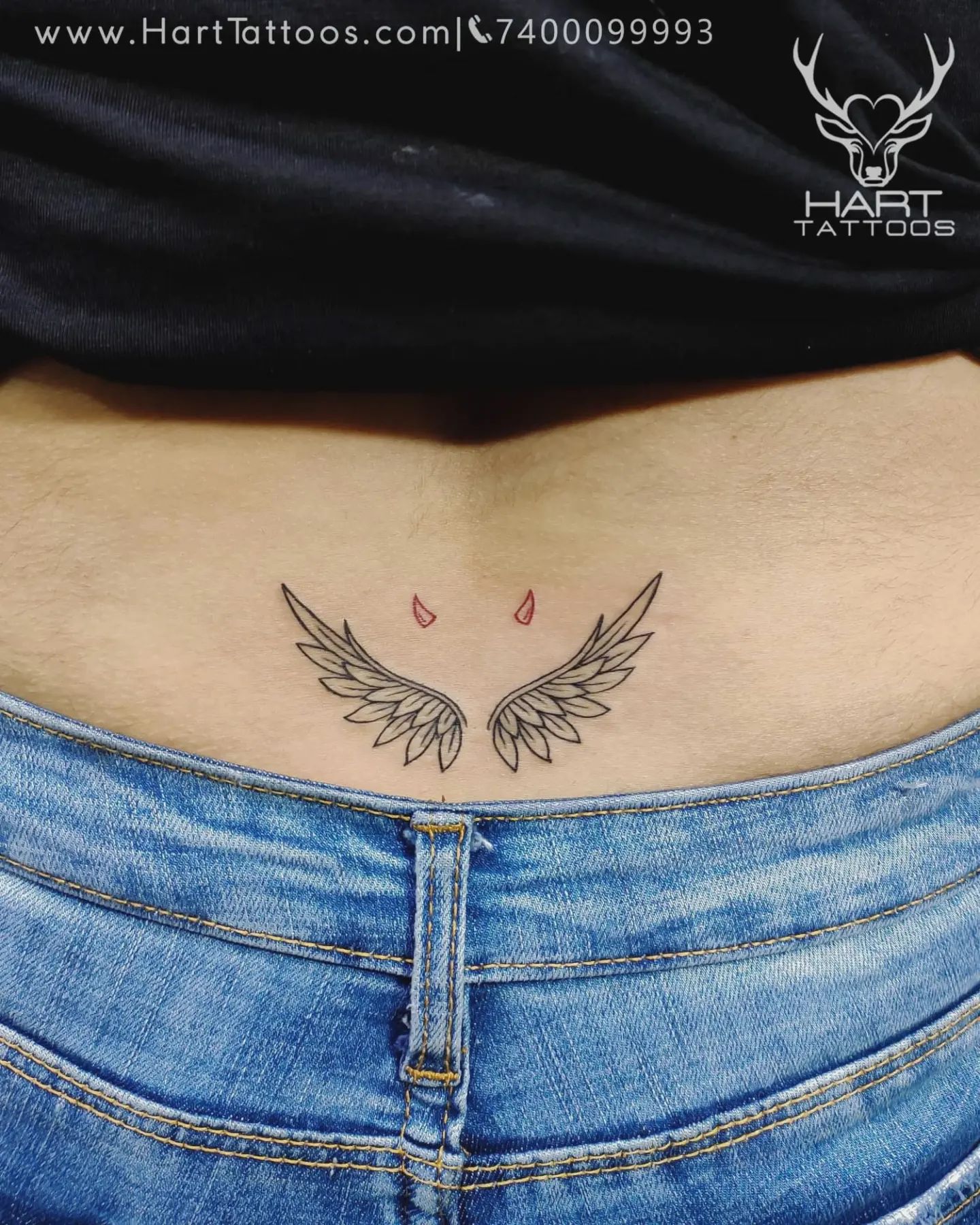 Here's a quirky lower back tattoo design for women that's simple and stunning. The use of red ink for the devil horns takes this tattoo design to another level. 
Geometric Floral Design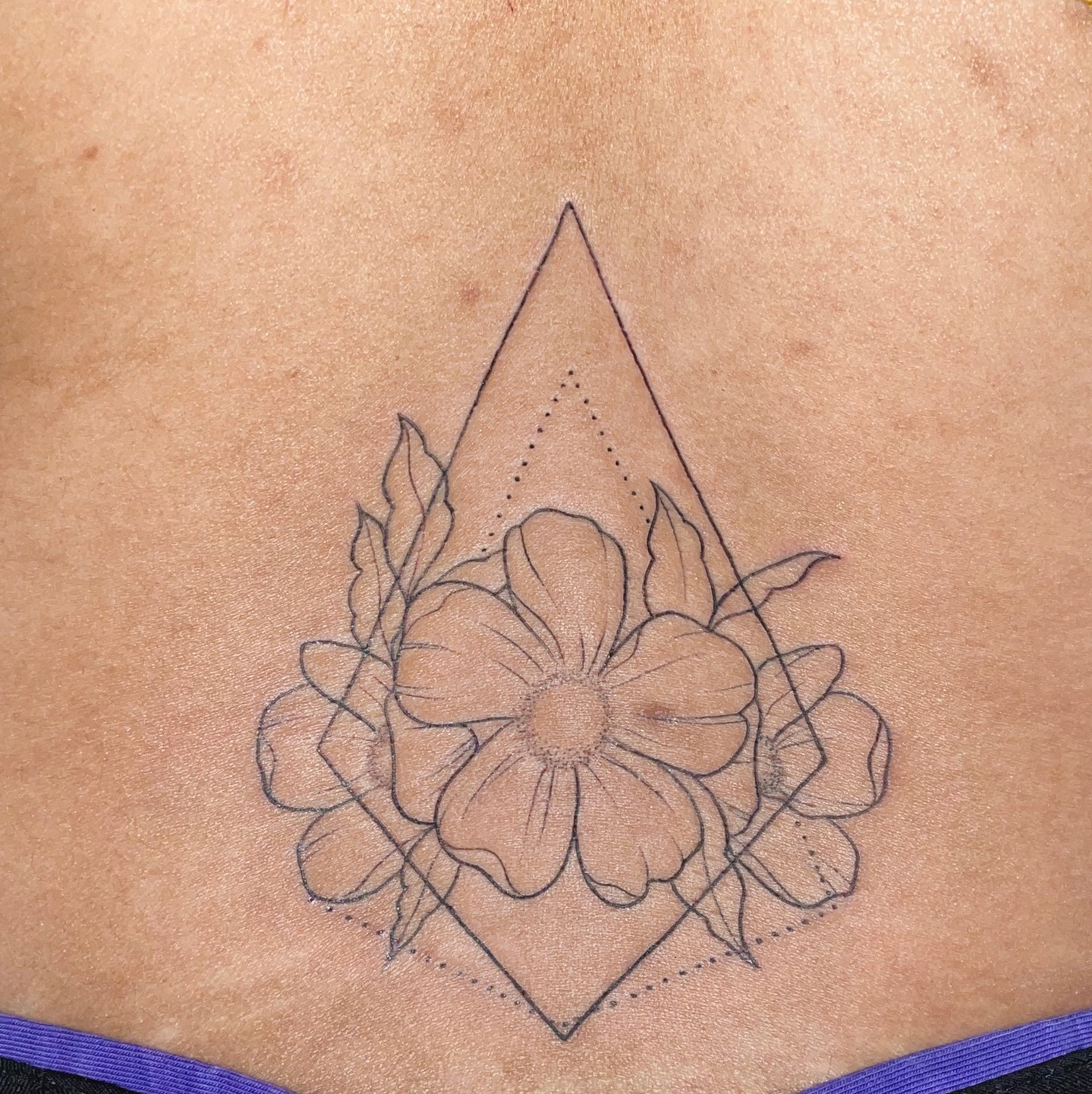 This lower back tattoo for women features ultra-fine lines, and the diamond outline gives a geometric look to an otherwise ordinary floral design. 
Mid Back Tattoos For Females
Looking for some upper and mid-back tattoos for women? We've got you covered! Scroll down for some sexy back tattoos for women that are extremely attractive, and are sure to garner a lot of attention. 
Thin Lettering/Quote Tattoo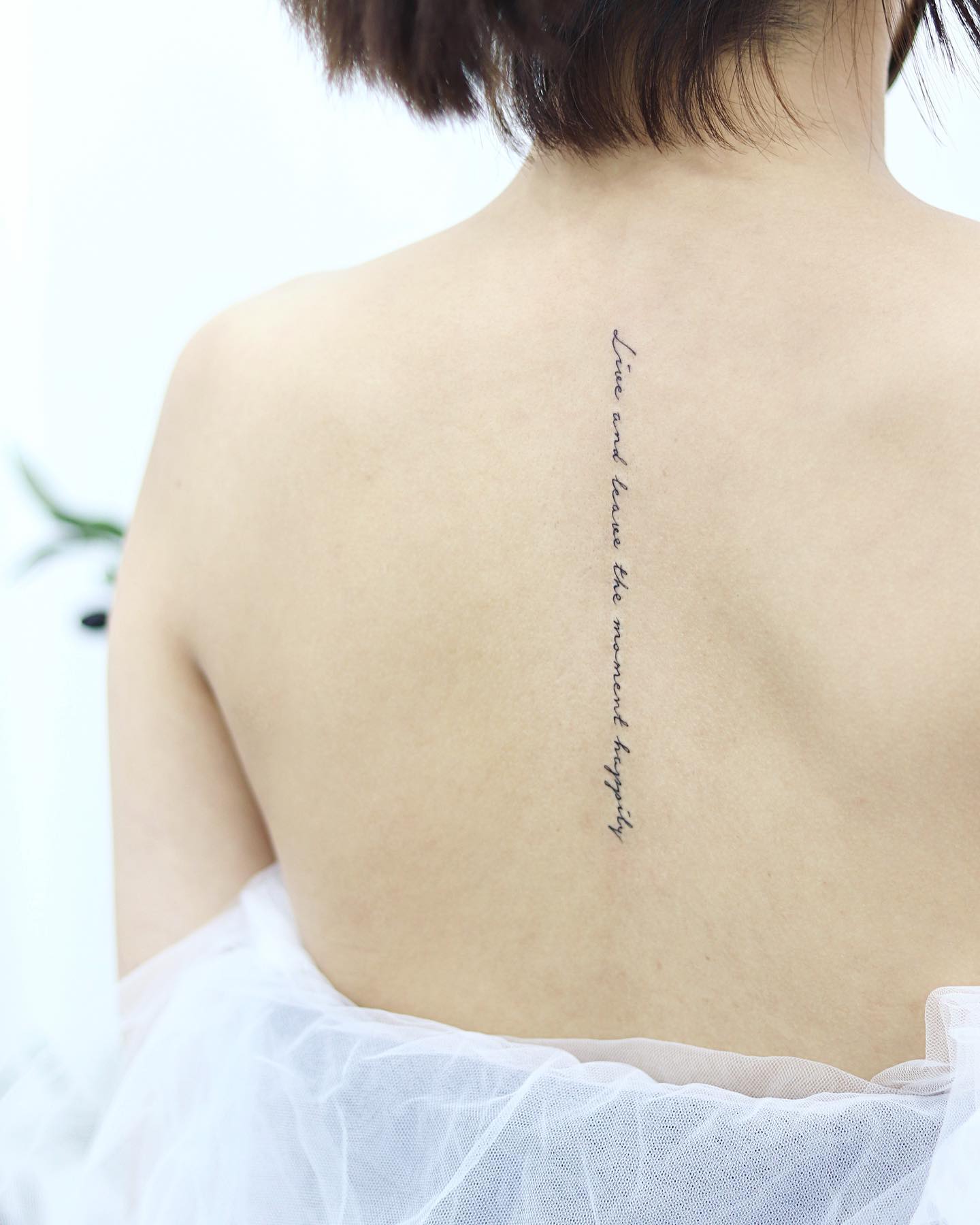 Tattoos can often serve as a reminder of things that are significant in your life. They could be words or quotes as well! You can have a short timeless quote or a meaningful sentence tattooed vertically along the length of your back, and you can choose to cover it or flaunt it when you want. 
Rose Mid-Back Tattoo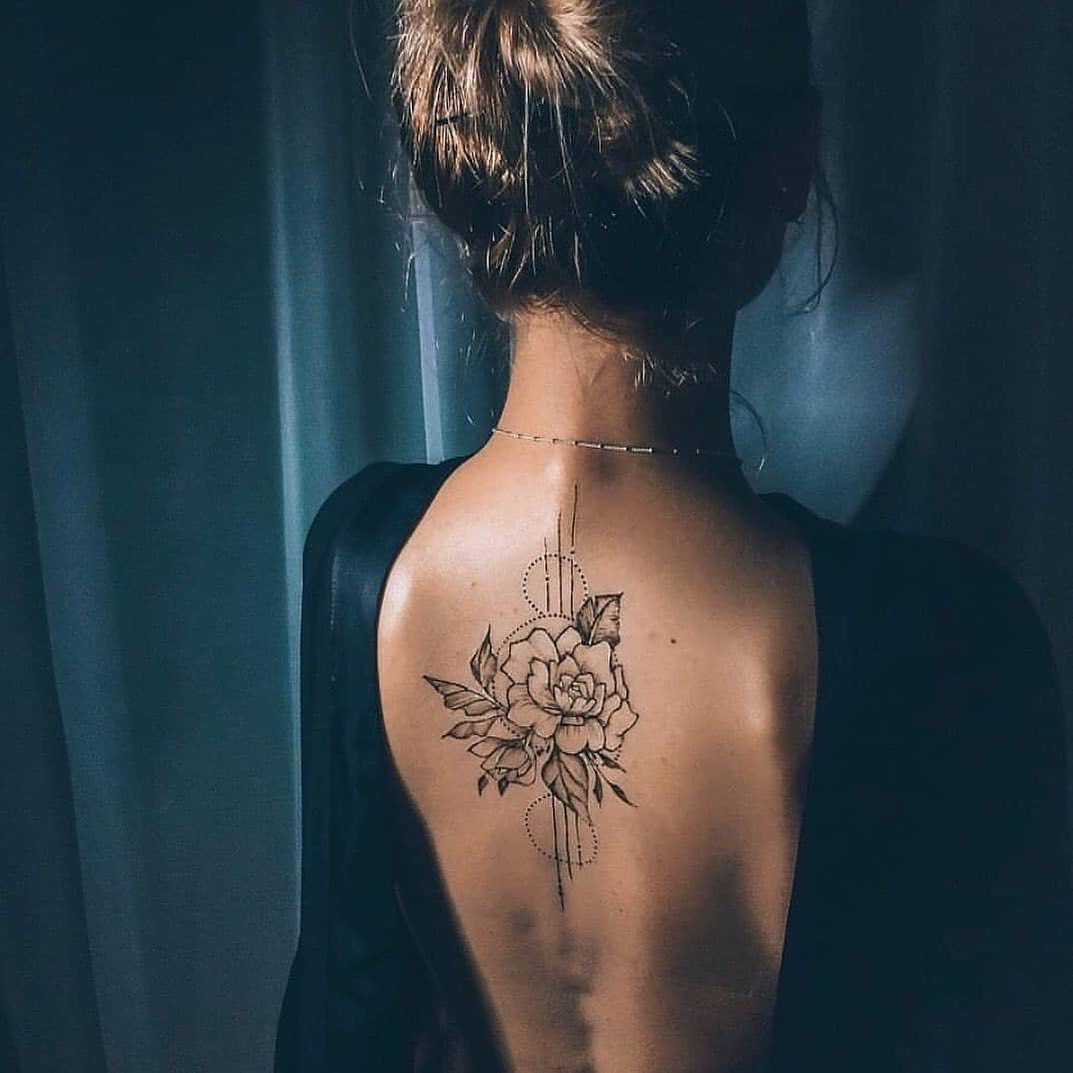 We can't help but go gaga over this sexy mid-back tattoo for women! Inked smack in the middle of the shoulder blades, this huge tattoo is sure to grab eyeballs every time you flaunt it in a backless dress.
Majestic Lion Tattoo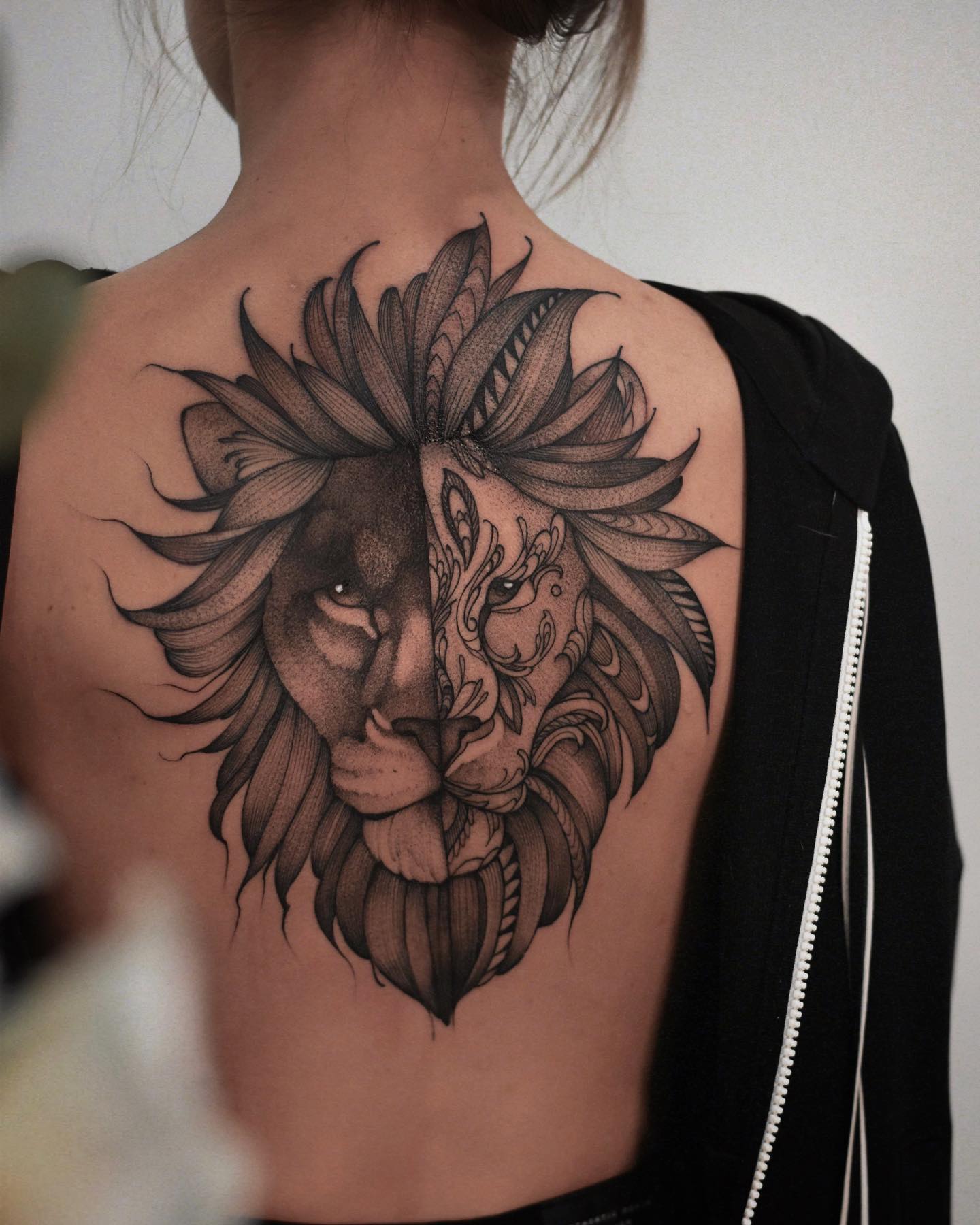 We love how unique, artistic and fierce this lion tattoo looks! Beautifully detailed, this back tattoo for women stretches across the upper back and takes full advantage of the space available. This statement back piece looks all sorts of cool!
Intricate Dragon Floral Tattoo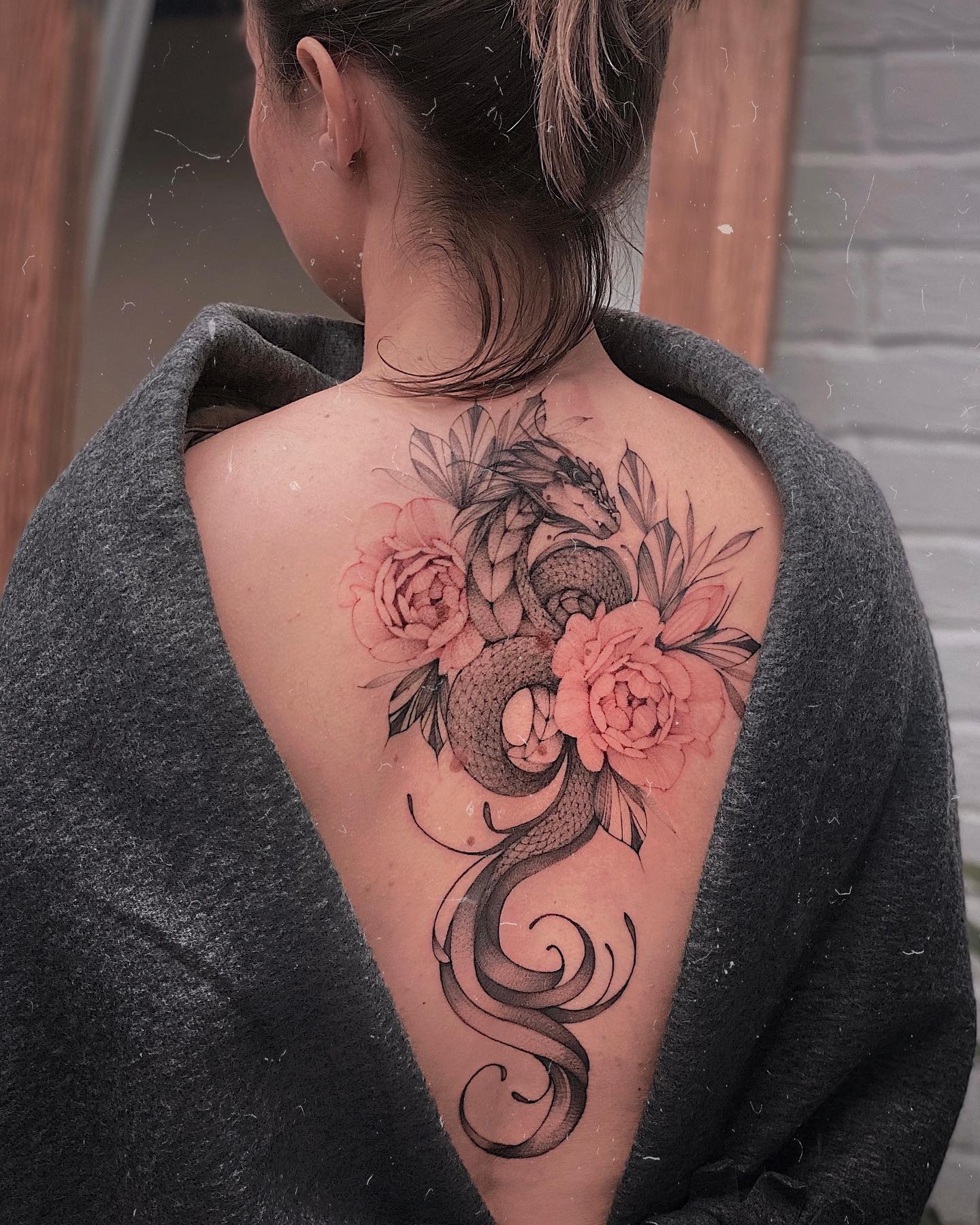 Dragon tattoos can symbolize strength, power, grace, and fearlessness. While it's a popular shoulder tattoo design for women, it makes for a great back piece too! The intricacy and neatness of this tattoo coupled with the slight use of colour for roses, is what makes this back tattoo design for women stand out.  
Snake Tattoo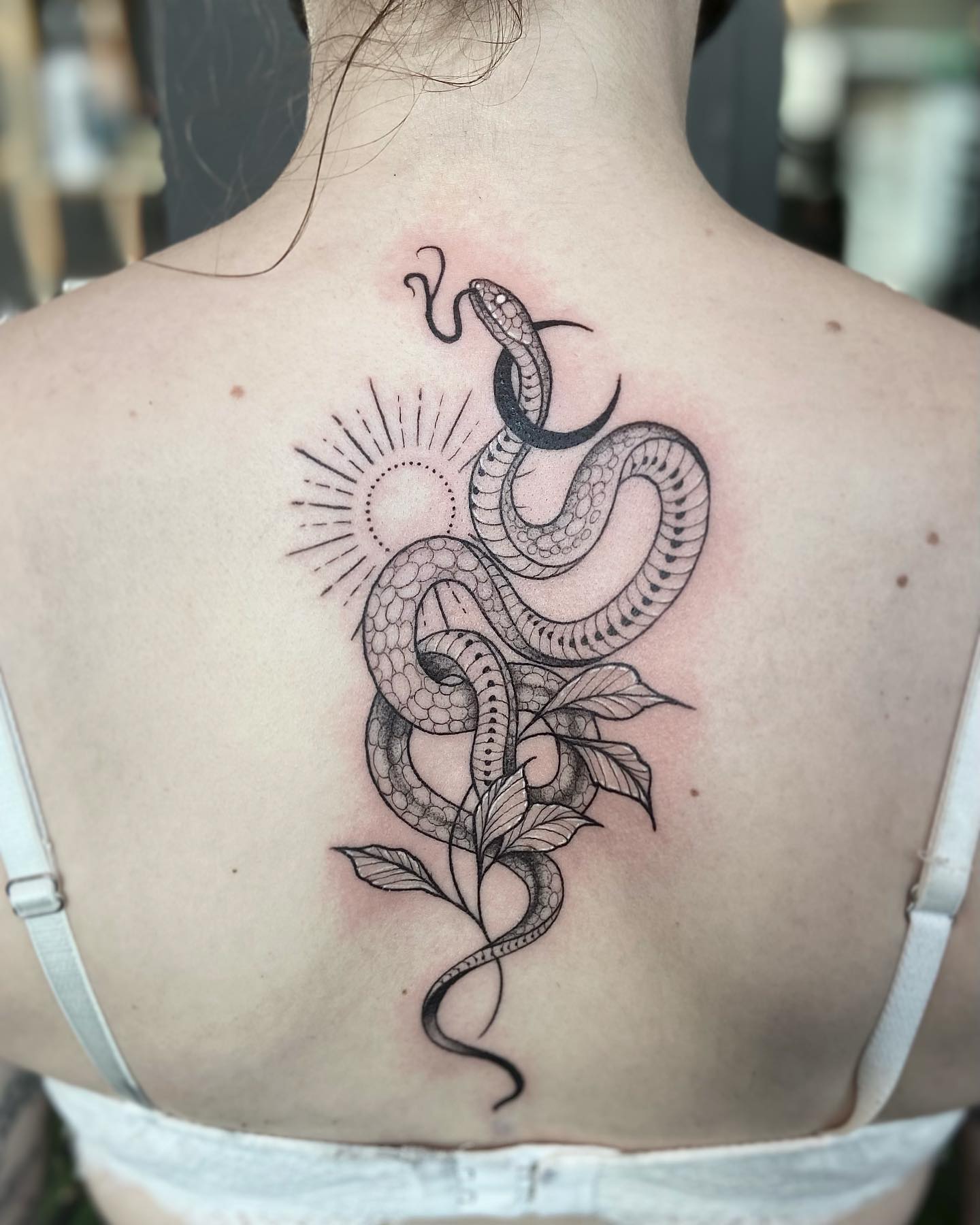 Snake tattoos are quite popular, and for good reason! The look badass and the curves of the snake design lend a really artistic look. Besides, snake tattoos can also be a symbol of change, rebirth, and transformation.
Fish Tattoo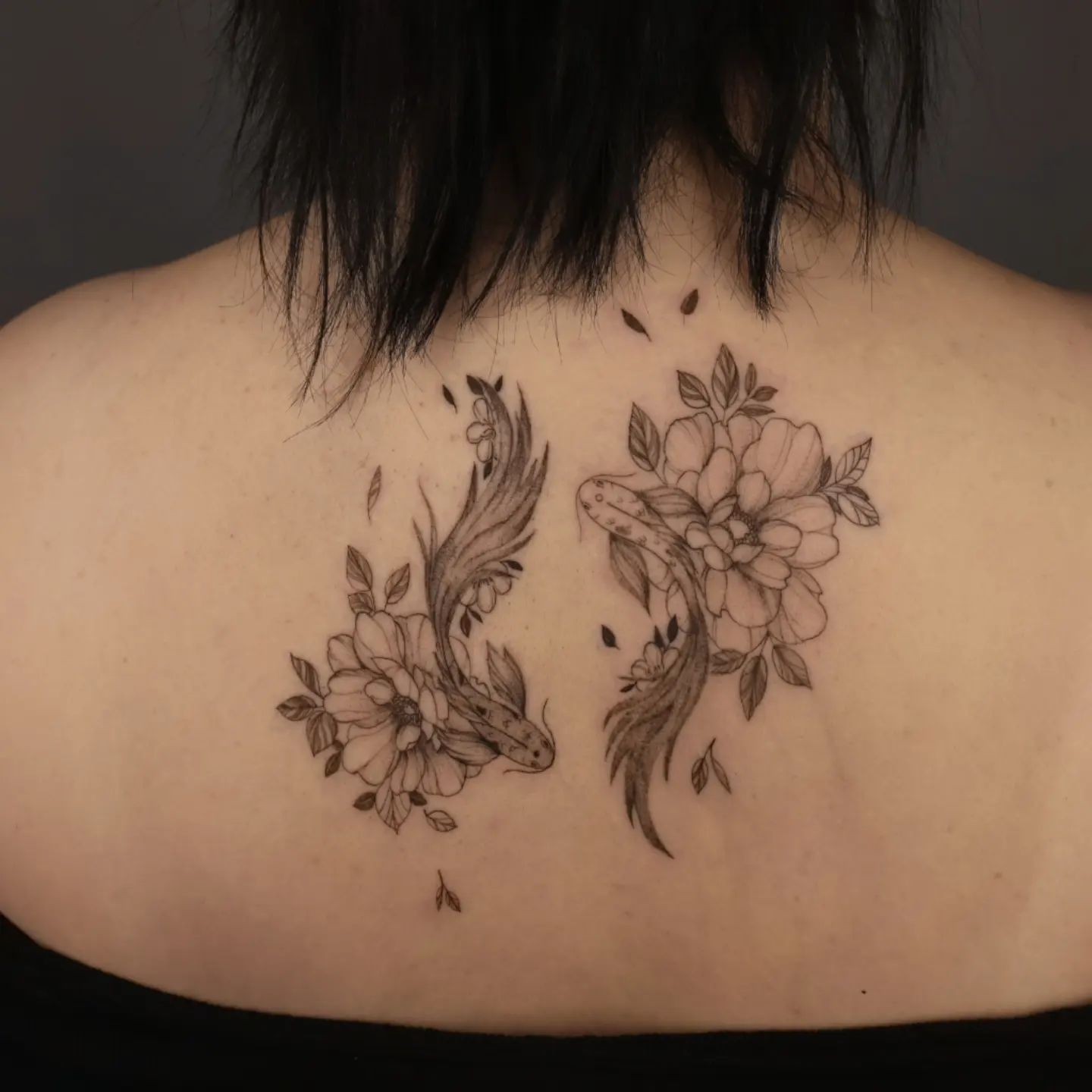 Fish tattoos are gradually gaining popularity, and are considered symbols of good fortune in certain cultures. We're especially loving this upper back tattoo for women that contains floral elements along with the graceful curvy lines of the fish.    
Single Flower Tattoo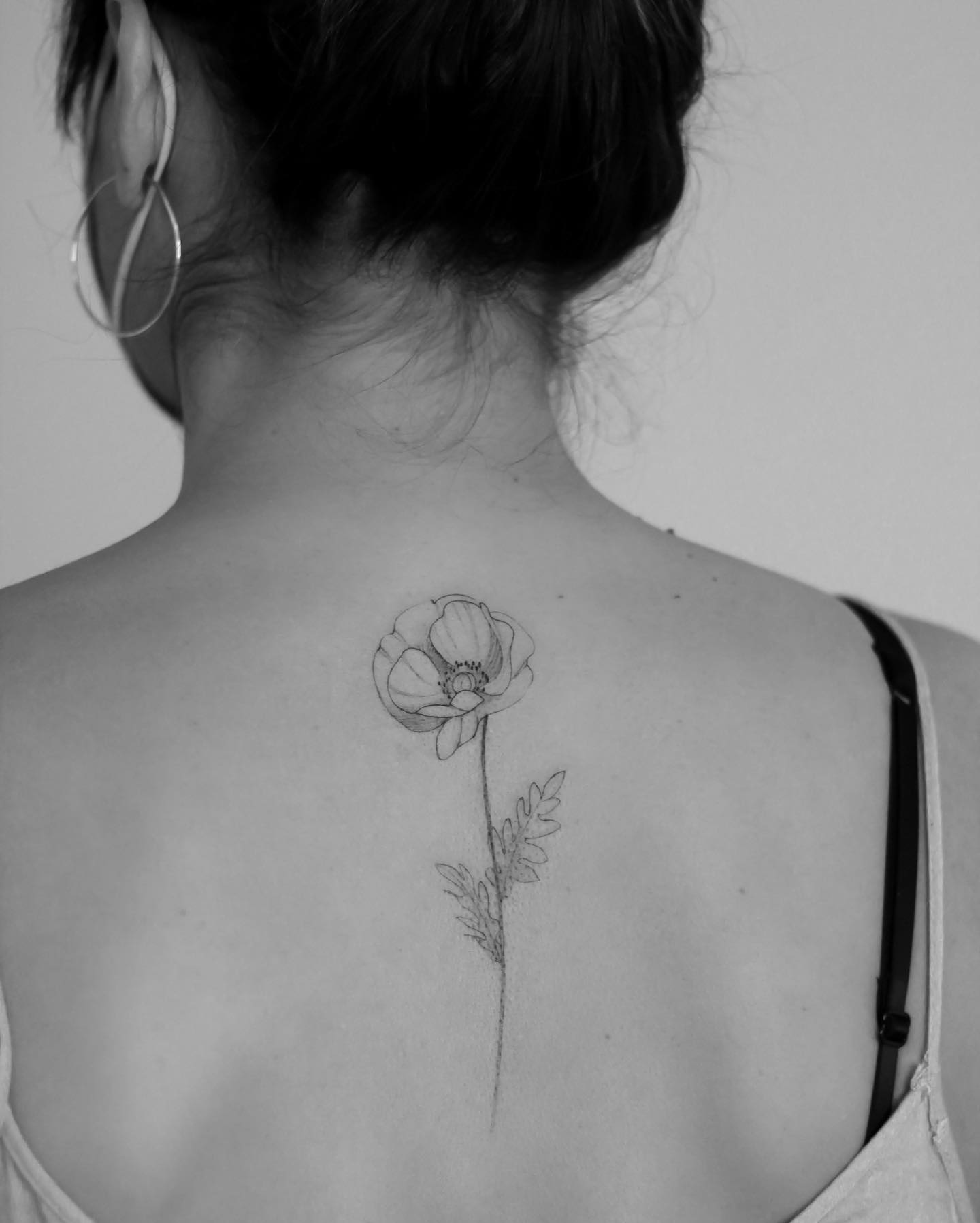 Not all back tattoos for women need to be massive! Sometimes, it's the simpler designs that look more eye-catching. Take this design for instance. It's not very showy or loud, but looks gorgeous all the same.  
Tiger Rose Design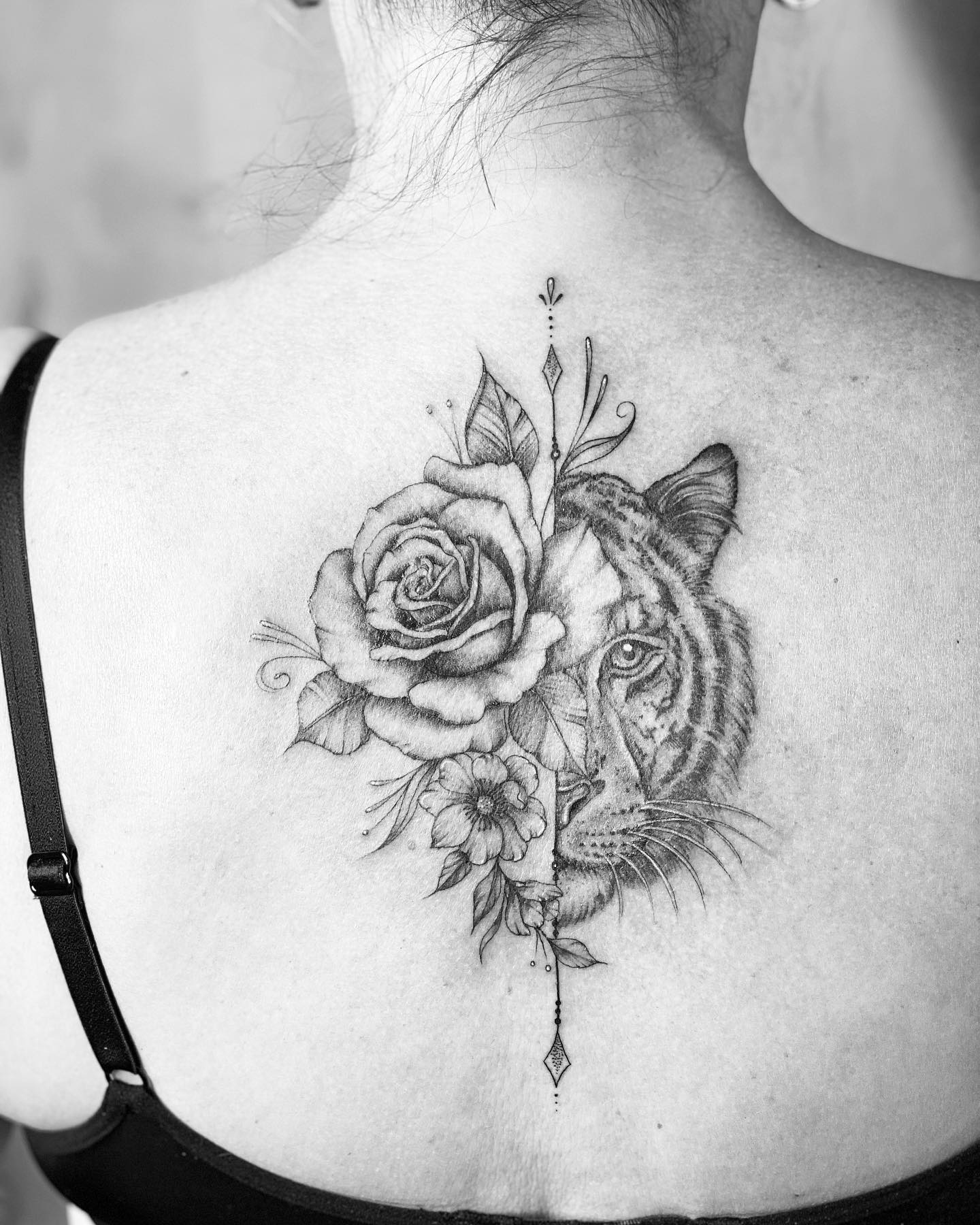 Half and half tattoos can look really cool, especially when the design is as intricate as this one! This mid-back tattoo for women has a striking design, and the asymmetrical composition makes it all the more intriguing.
Symmetric Floral Design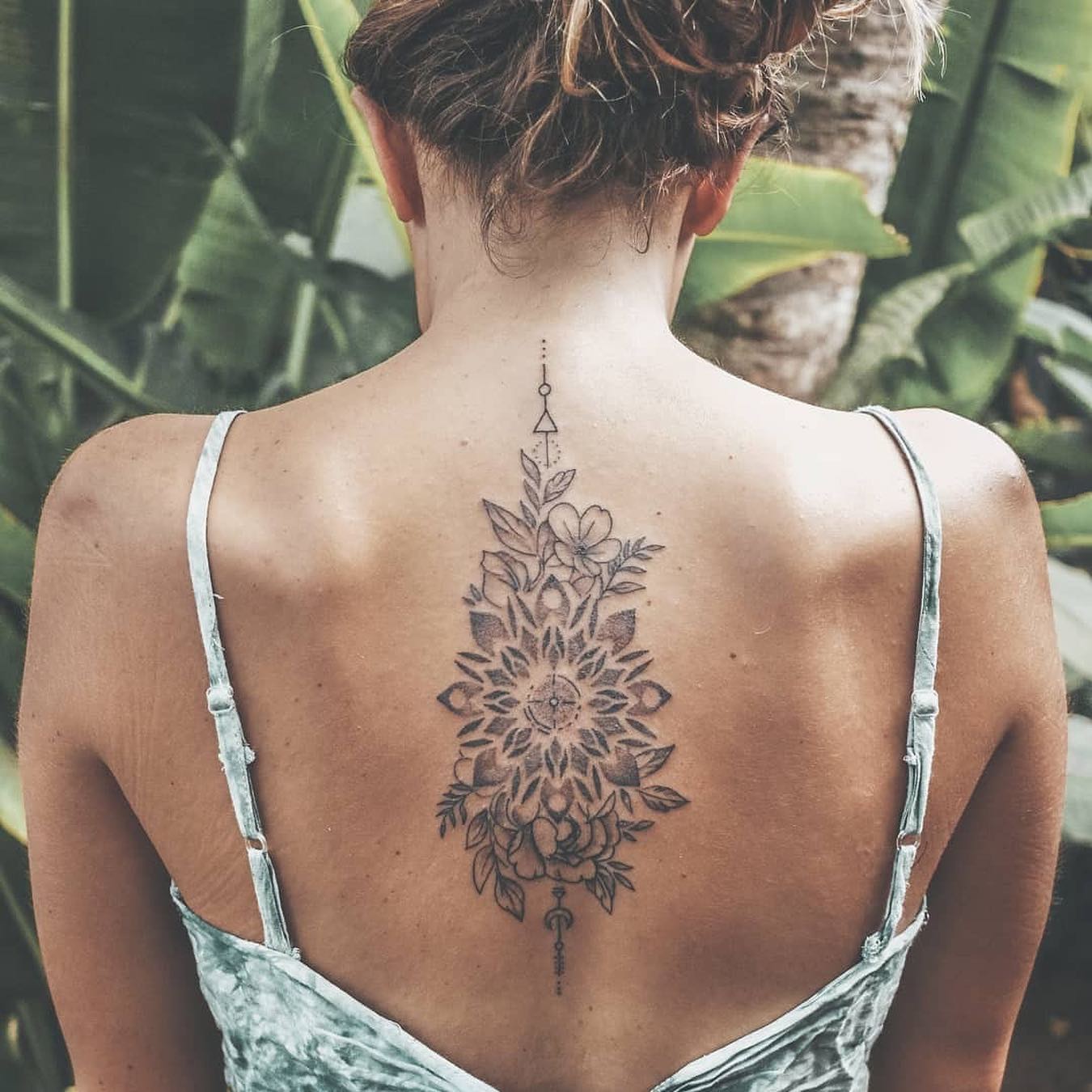 This vertically aligned floral mid-back tattoo design for women looks breathtakingly beautiful! It's a great option for lovers of henna designs, and contains some gorgeous floral elements, dot work, and some geometric elements that make this design exceptional.
Owl Wing Tattoo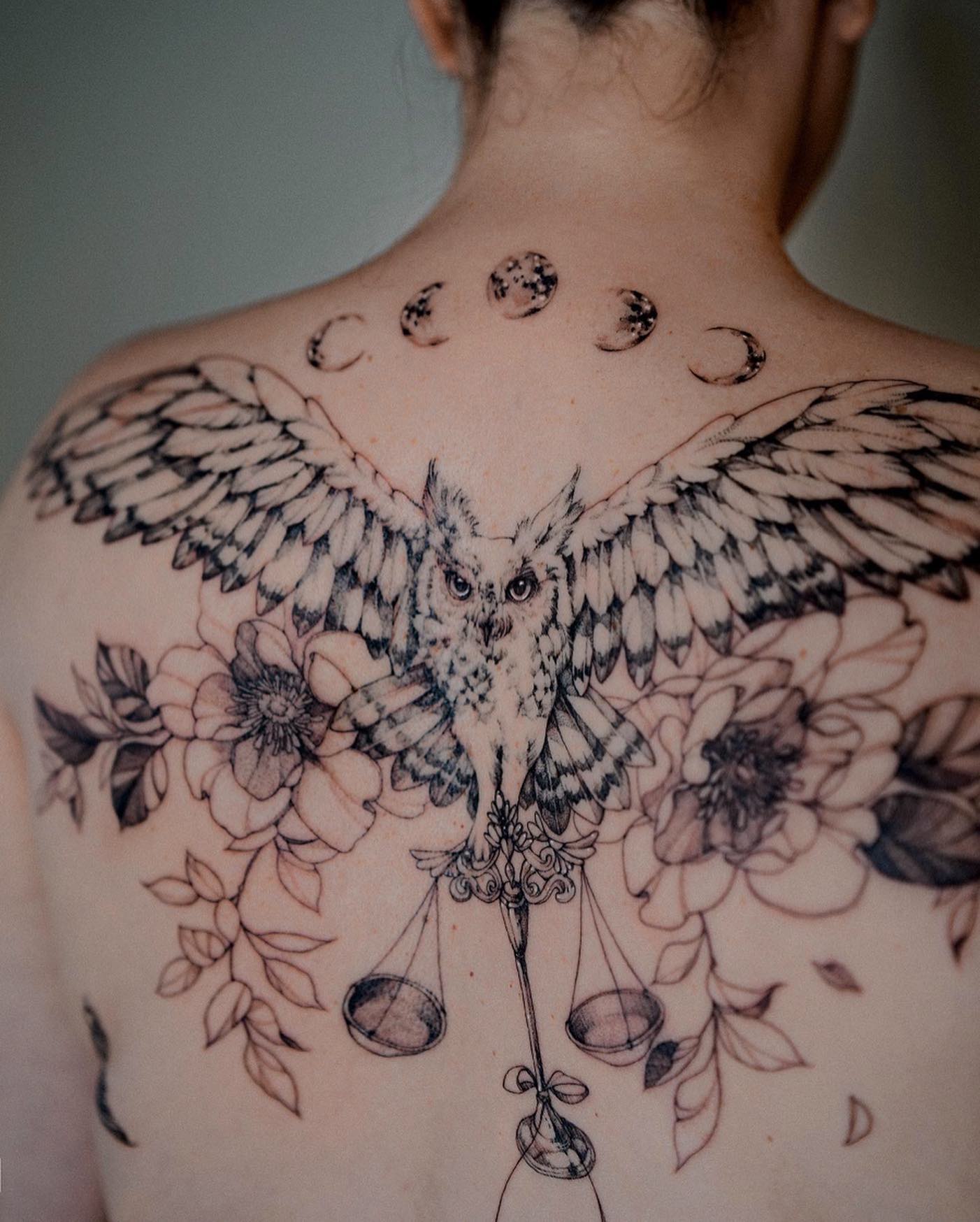 Wings in general make for amazing back tattoos for women, especially because they take full advantage of the available space along the shoulders and back. This tattoo design has multiple elements such as an owl, 'Libra' scales, florals, and moon phases. However, if you don't like complicated designs with too much going on, you can simply opt for the owl with spread out wings. 
Sun & Moon Tattoo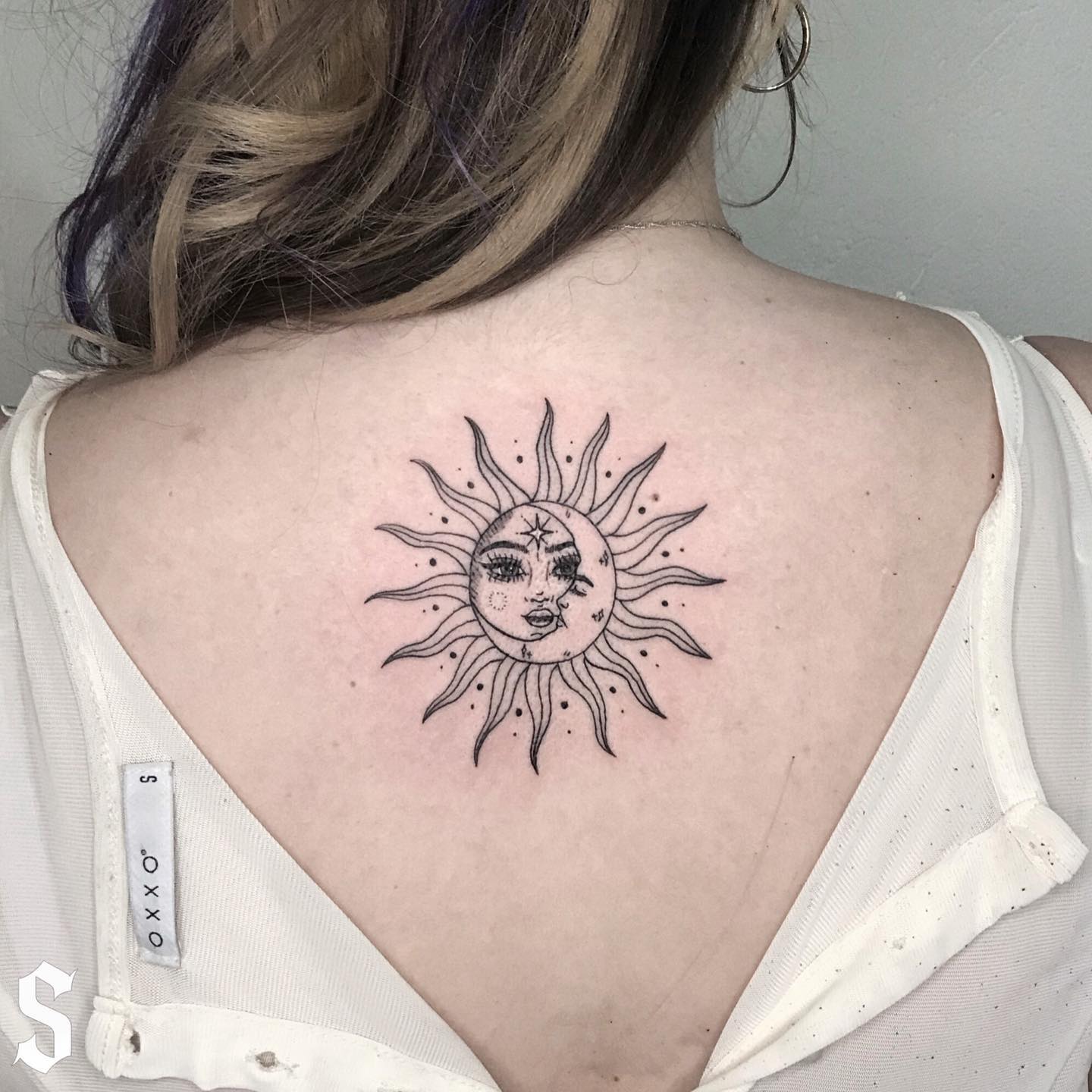 Don't love the idea of massive tattoos on the back? You can opt for something small and gorgeous like this sun and moon design! Intertwined sun and moon is a popular tattoo design and can symbolize polarity or duality- unity of evil and good, the masculine and feminine, and so on. 
Simple Dream Catcher Tattoo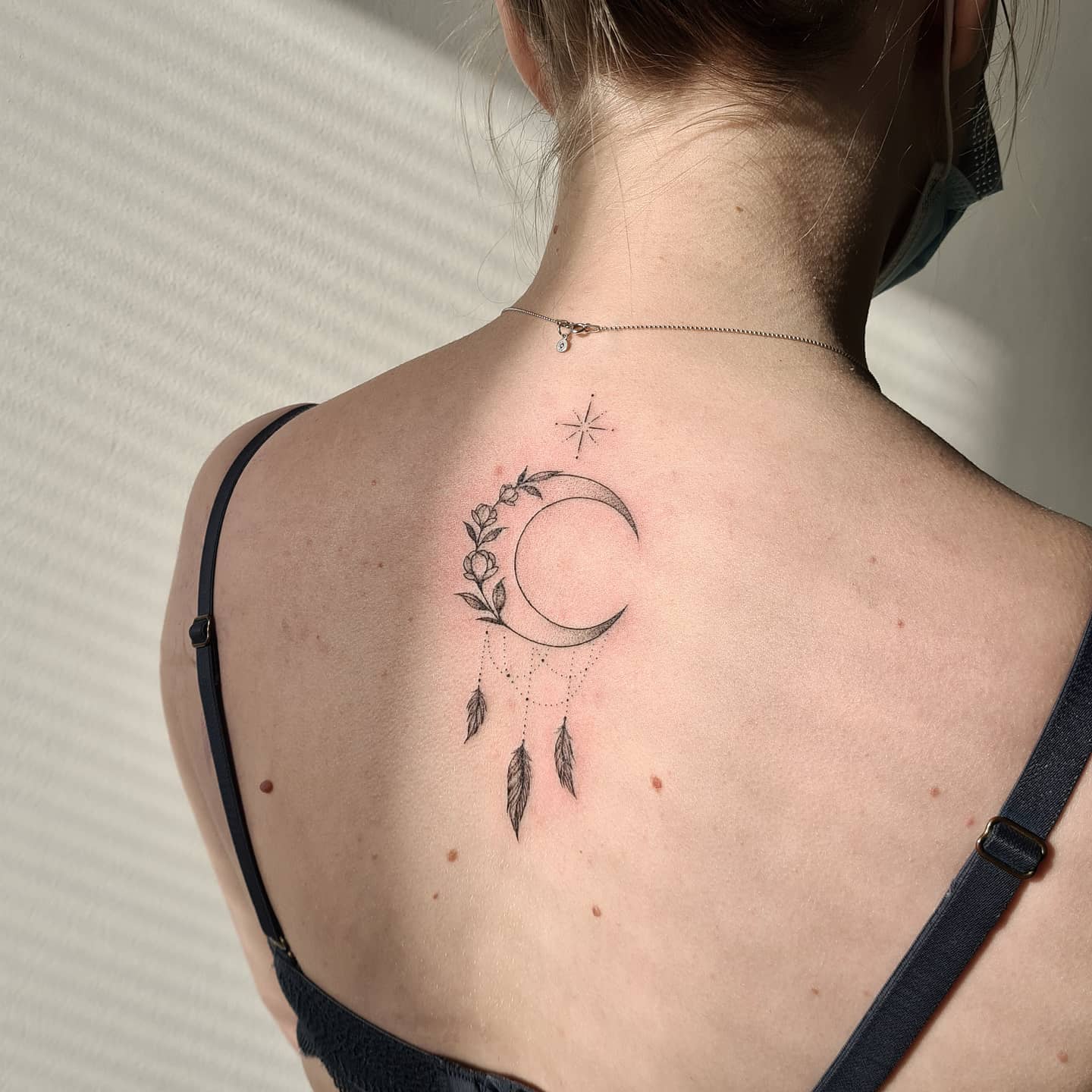 Dreamcatcher tattoos are all the rage these days, and have a boho appeal! Dream catchers are believed to protect you from bad dreams and bad spirits, and are thus quite popular. We're absolutely obsessed with this dainty, delicate back tattoo for women featuring moon and feathers. 
Dot Work Floral Tattoo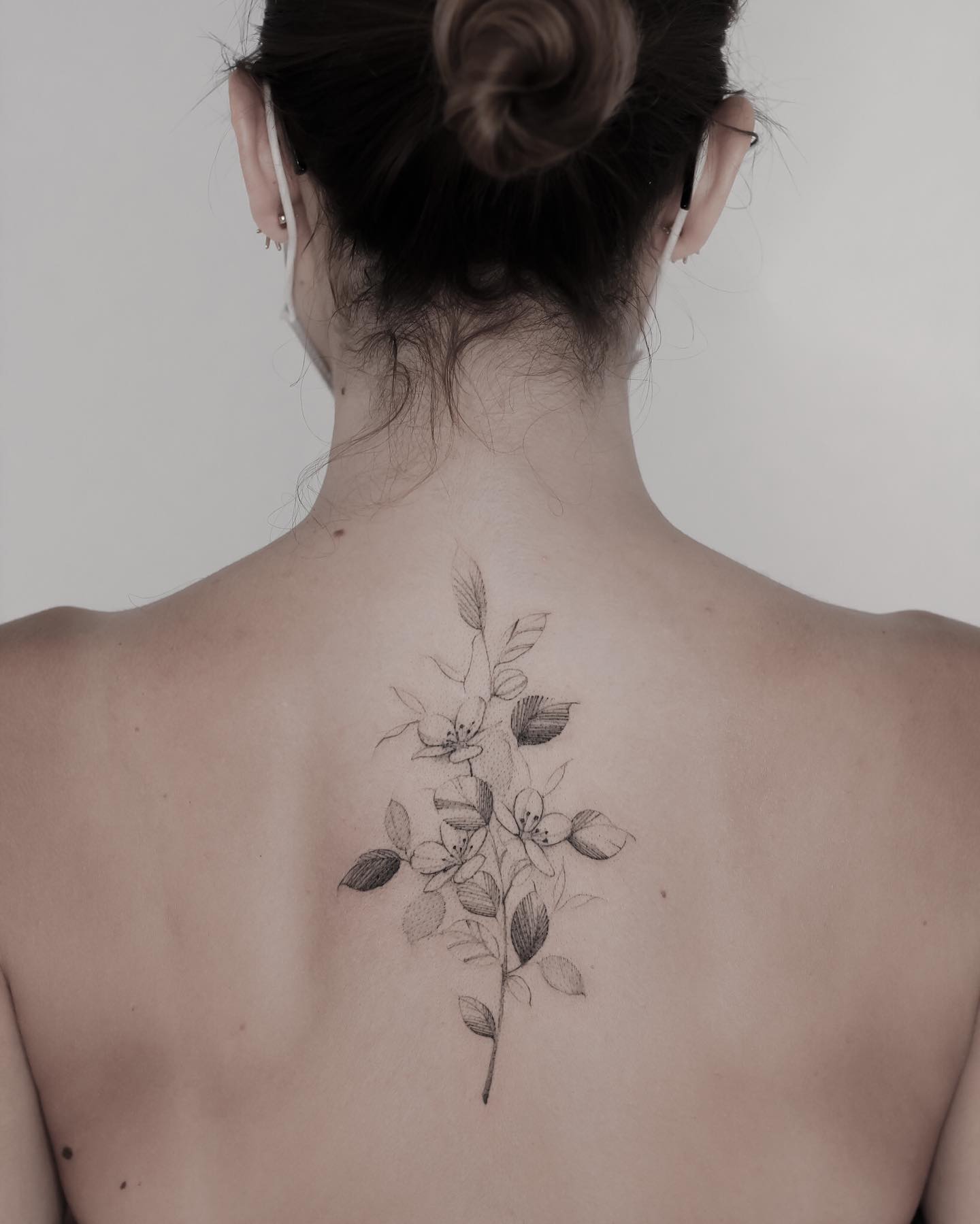 If you're a fan of more subtle tattoo designs instead of bold and loud ones, you'll love this gorgeous floral tattoo done using dot work. This back tattoo for women looks delicate, feminine and extremely aesthetic! 
Abstract Lotus Design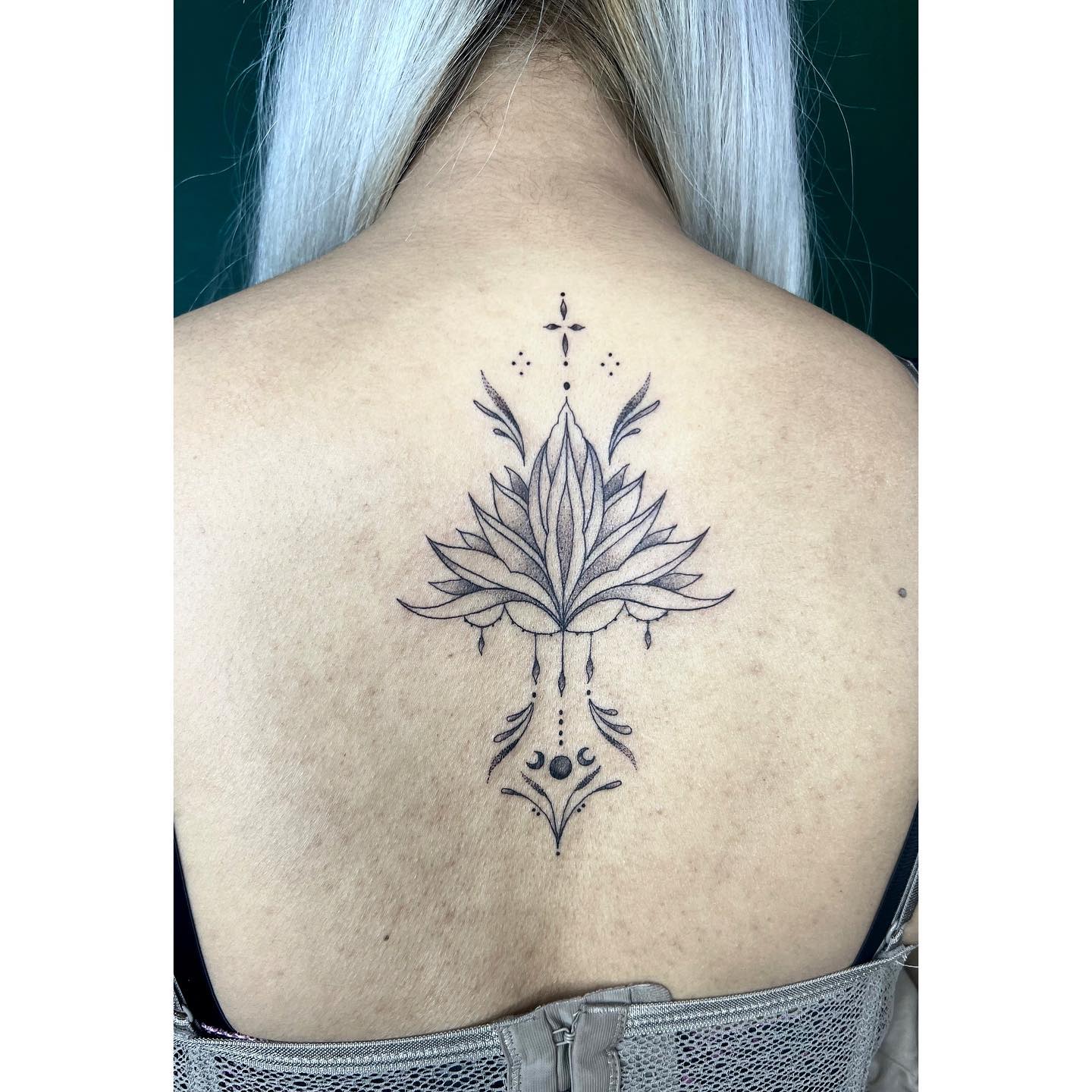 Lotus can represent beauty, divinity, and resurrection, and has long been the inspiration for tattoo designs. Besides, it looks really graceful and beautiful as a back tattoo for women. This design features just the right balance of linework and shaded portions that are neatly done. The symmetry of this abstract lotus design is what makes it stand out! 
Fine Line Flower Tattoo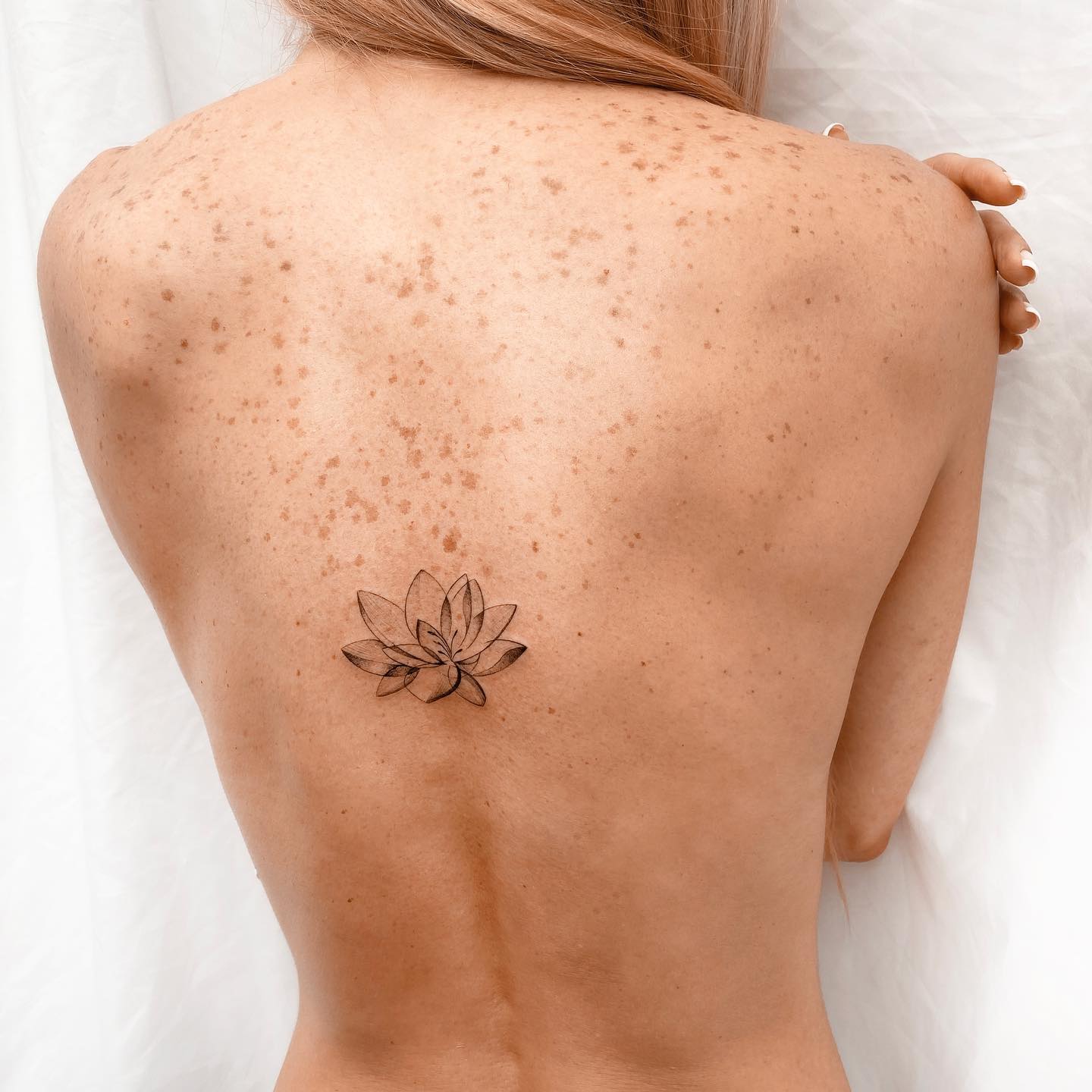 This back tattoo for women exudes femininity and looks absolutely gorgeous! Nothing too fancy, just a flower done using fine lines, and some dot work in certain areas.
Radiating Sun & Moon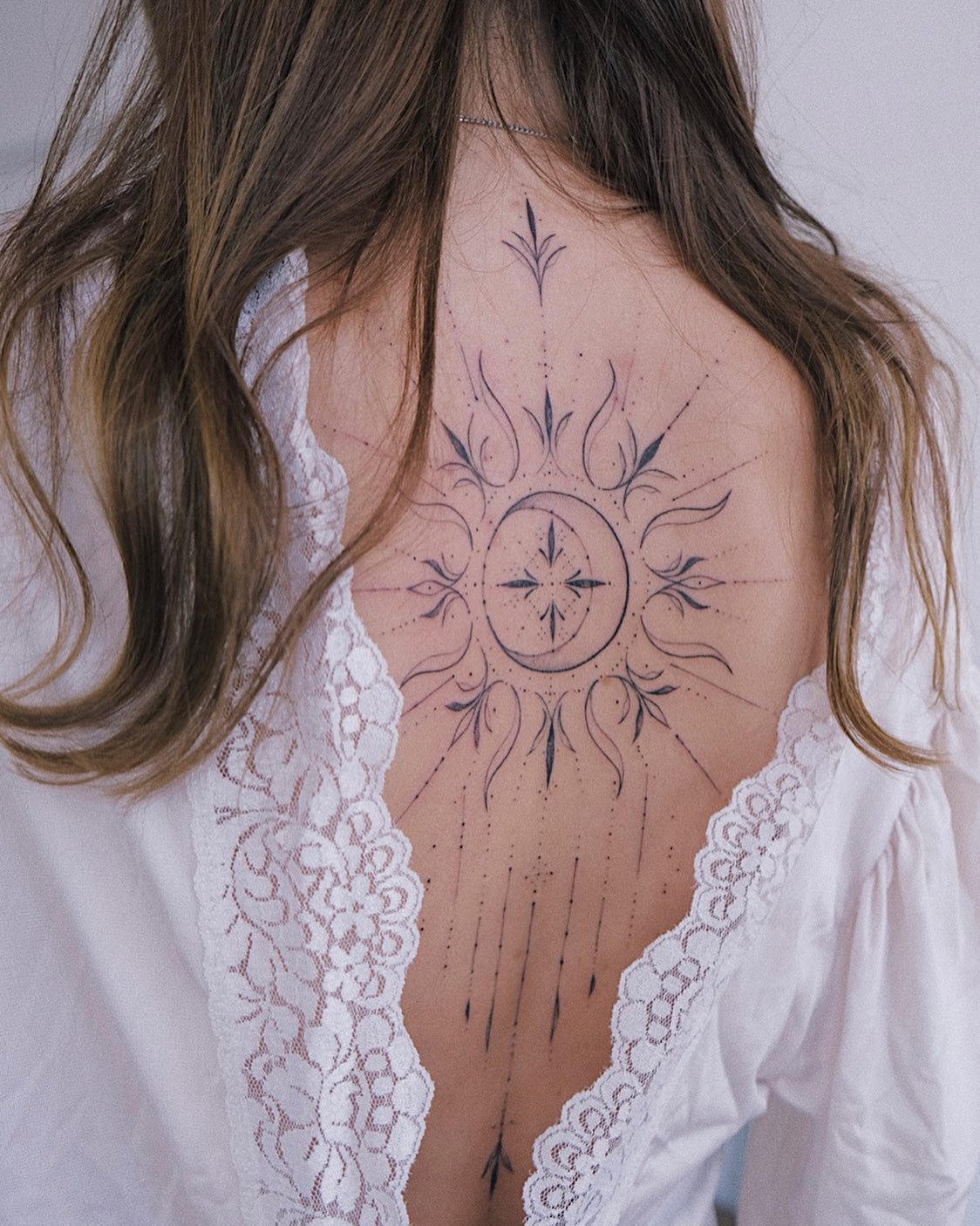 Here's another creative and artistic version of the sun and moon back tattoo for women that we're in love with! The symmetry, the use of simple shapes, lines and curves add to the elegance of this design. 
Ornamental Tattoo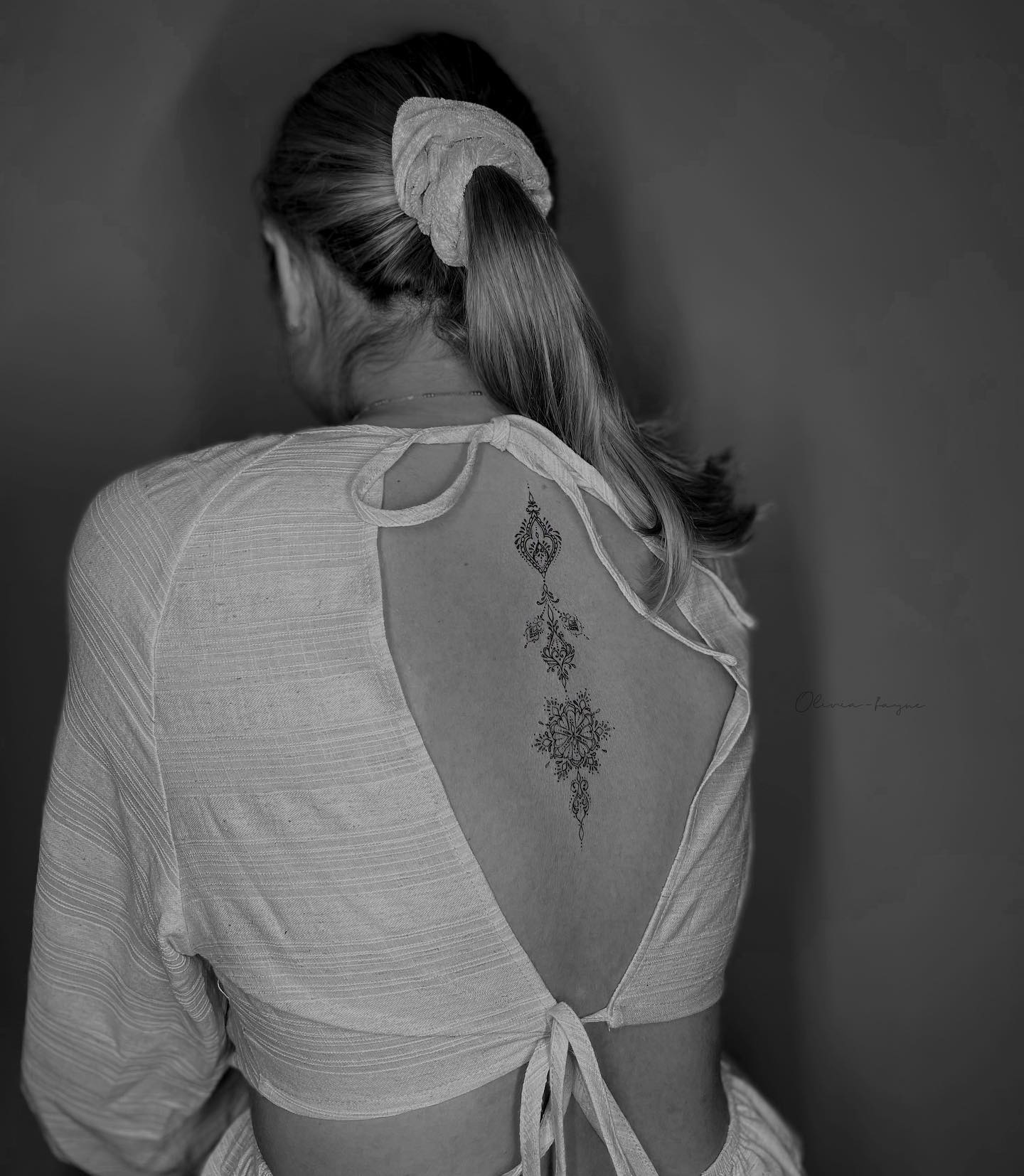 Your back piece doesn't necessarily have to signify something, or have a deep meaning. It can just be decorative too!  A simple symmetric ornamental design like this can make for a stunning back tattoo for women.  
Full Floral Back Piece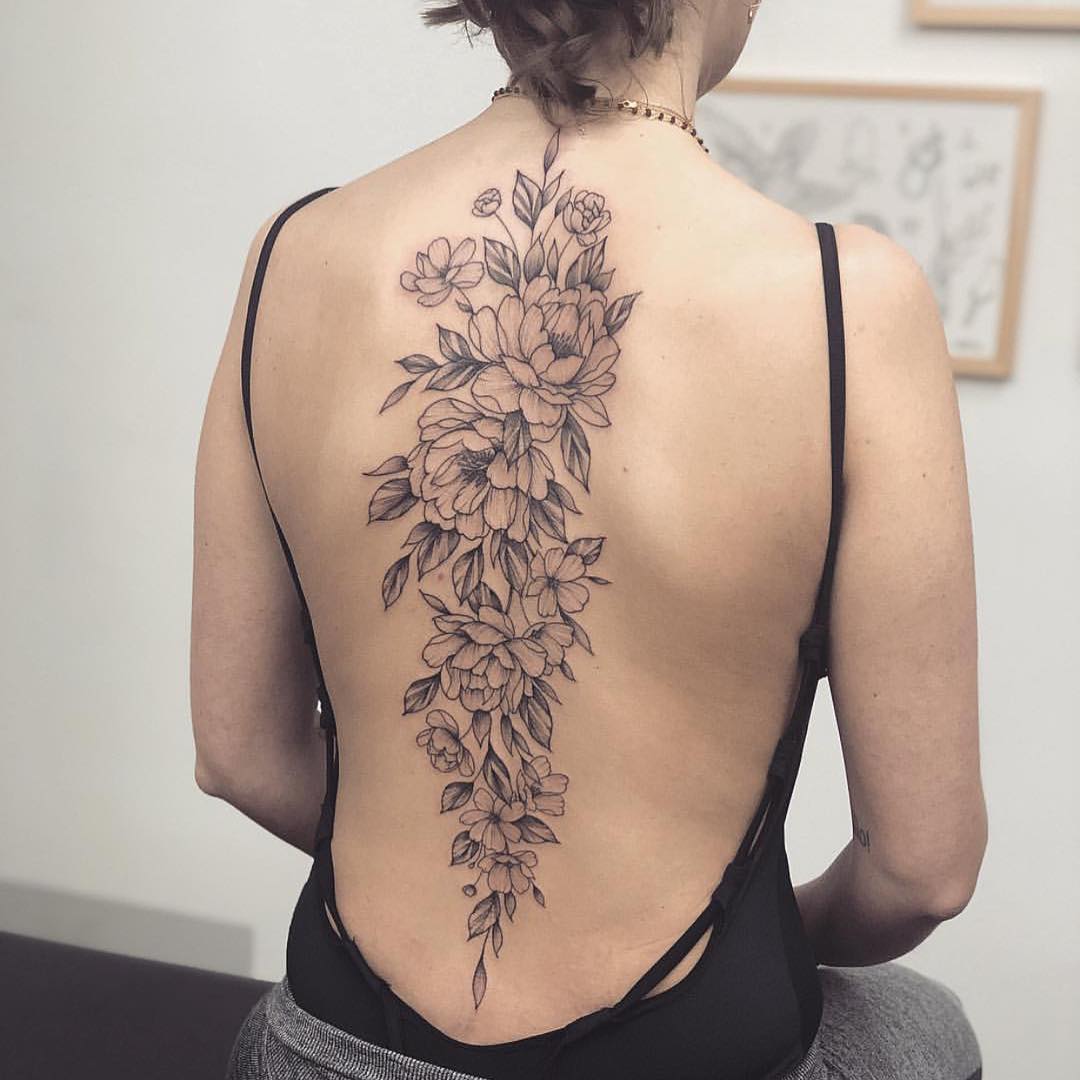 How about this gorgeous back tattoo for women that runs along the length of your spine? Stunning, isn't it? It's a great option for those who love floral designs.
Pastel Flowers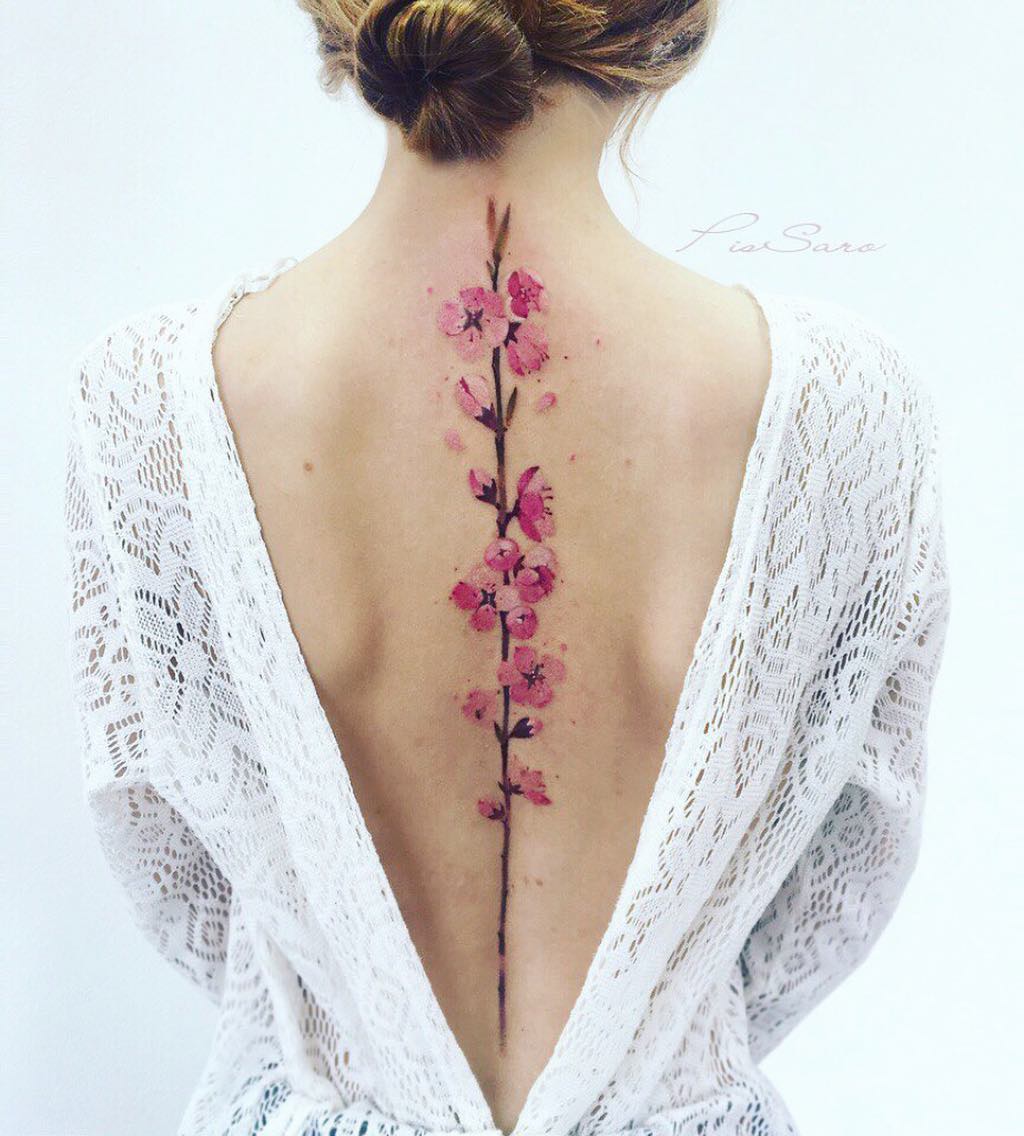 A pop of colour to your tattoo can give stunning results, and this design is proof! We're loving the use of pink and white in the tattoo, and how neatly and precisely it has been done. 
Angel Tattoo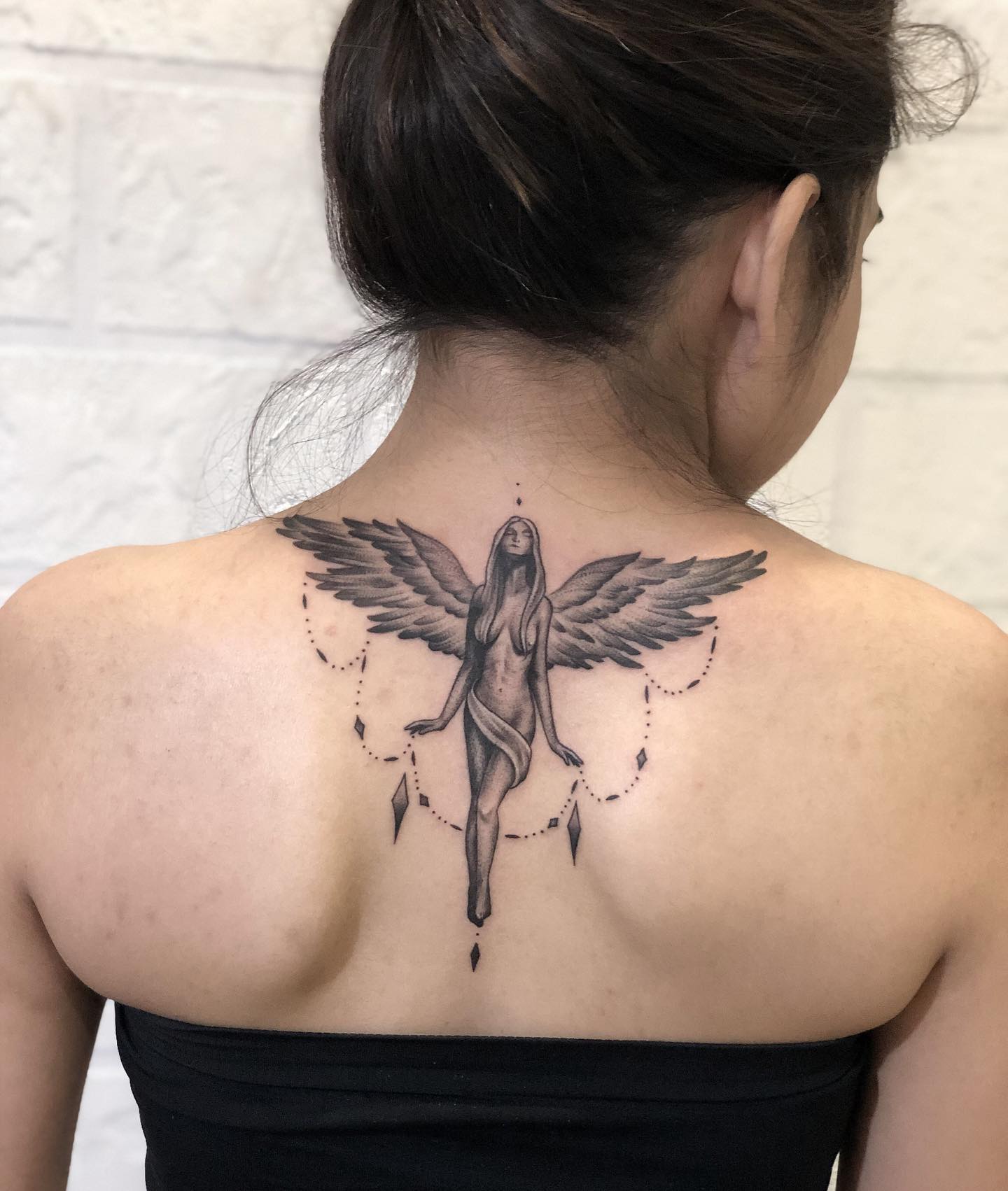 This artistic back tattoo for women gets a huge thumbs up from us! The shaded portions give depth to this tattoo design, and enhance its beauty. 
Which of these back tattoos for women did you like the most? 
More Tattoo Designs
Neck Tattoo Designs For Women: Here are some super cool, stylish and hella chic neck tattoo designs for women that'll convince you to get inked! 
Featured Image: varya_romanchyk on Instagram
© 2023 THE GOOD GLAMM GROUP