If you want to buy high fashion on a budget, Zara's the answer. I think most millennials and Gen Z will agree that the brand has some amazing options at pretty decent prices. But did you know that you might end up spending more while shopping from Zara's online store?
For someone who hates the idea of entering the crowded stores of Zara (that's me), its online feature is a blessing. Zara's online store has deal pieces but there is a catch! According to the brand's official rulebook, "Shipping will be free if your order includes non-discounted items worth over ₹ 2,990." If you purchase something that retails for less than Rs 2990, the standard shipping charge is 290 INR which is a lot more than what fashion stores generally charge in India. Here's the proof: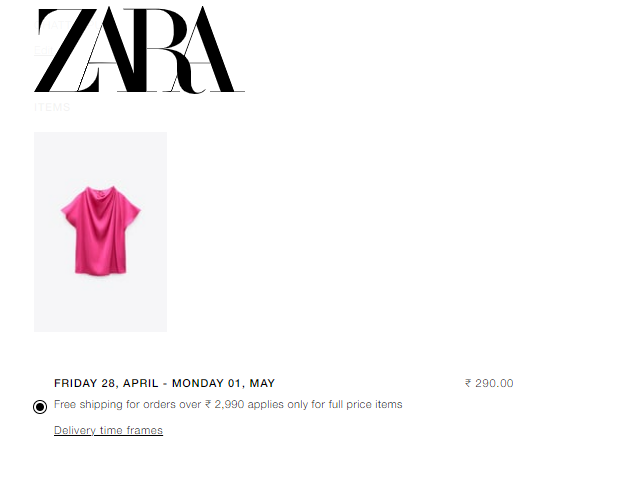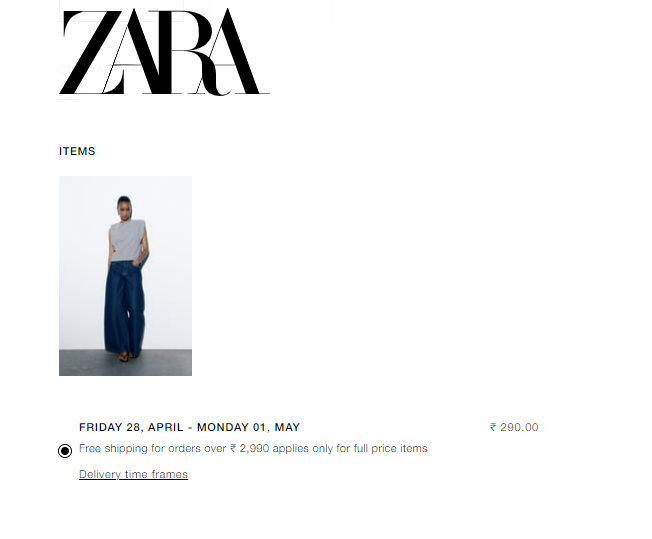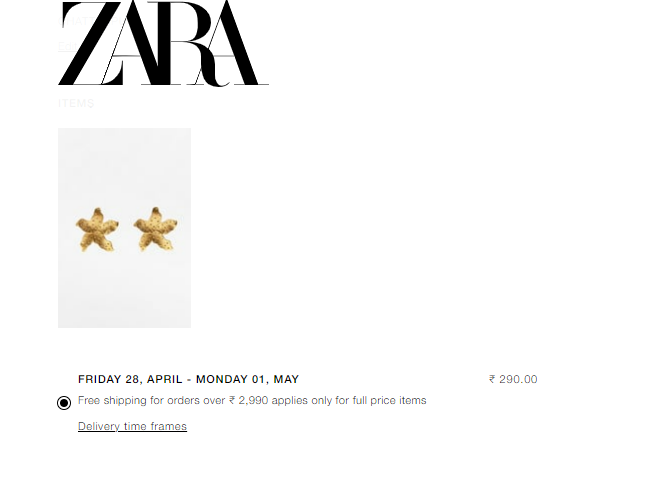 Well, if you are planning to save a few bucks, it is best to avoid this additional charge. Here's how:
There Is A Loophole In Zara's Delivery Charge
If you want to avoid the shipping charge and yet buy things online from Zara, there is a hack. Instead of getting your item delivered to your home, mark it for the nearest store delivery. Zara's virtual store charges nothing for in-store delivery. According to their official website, "You have 15 days to collect the order in-store. You just need to present your ZARA QR or the QR code on your electronic receipt. If another person goes in your place, they need to present a written authorization and a copy of your identification."
This way, you wouldn't have to spend a lot of time in the store deciding what to buy or looking for your size. You just have to choose, purchase, and then pick up your order from Zara's billing counter.
If the Spanish retail giant is your go-to for everything from staple wardrobe essentials to statement pieces, you can't miss out on this tip! BRB, scrolling aimlessly on Zara.in once again.
Featured Image: Zara