Off to your honeymoon soon? We bet you already know the itinerary by heart. The hotel's booked, the bucket list's set, and you can't wait to board that plane. Right? And while you indulge in the fantasies of the upcoming trip, we are gonna give you a nifty tip. So here it goes—what you are carrying to the vacay is as important as how you carry it. And your post-wedding getaway is the perfect opportunity to trade in your old roller bags for some new, practical ones. I mean, who'd have all the fun you are planning if you are busy dragging that cumbersome trolly bag? Basically, only the best suitcases for international travel will do for this trip of a lifetime and we have got you covered.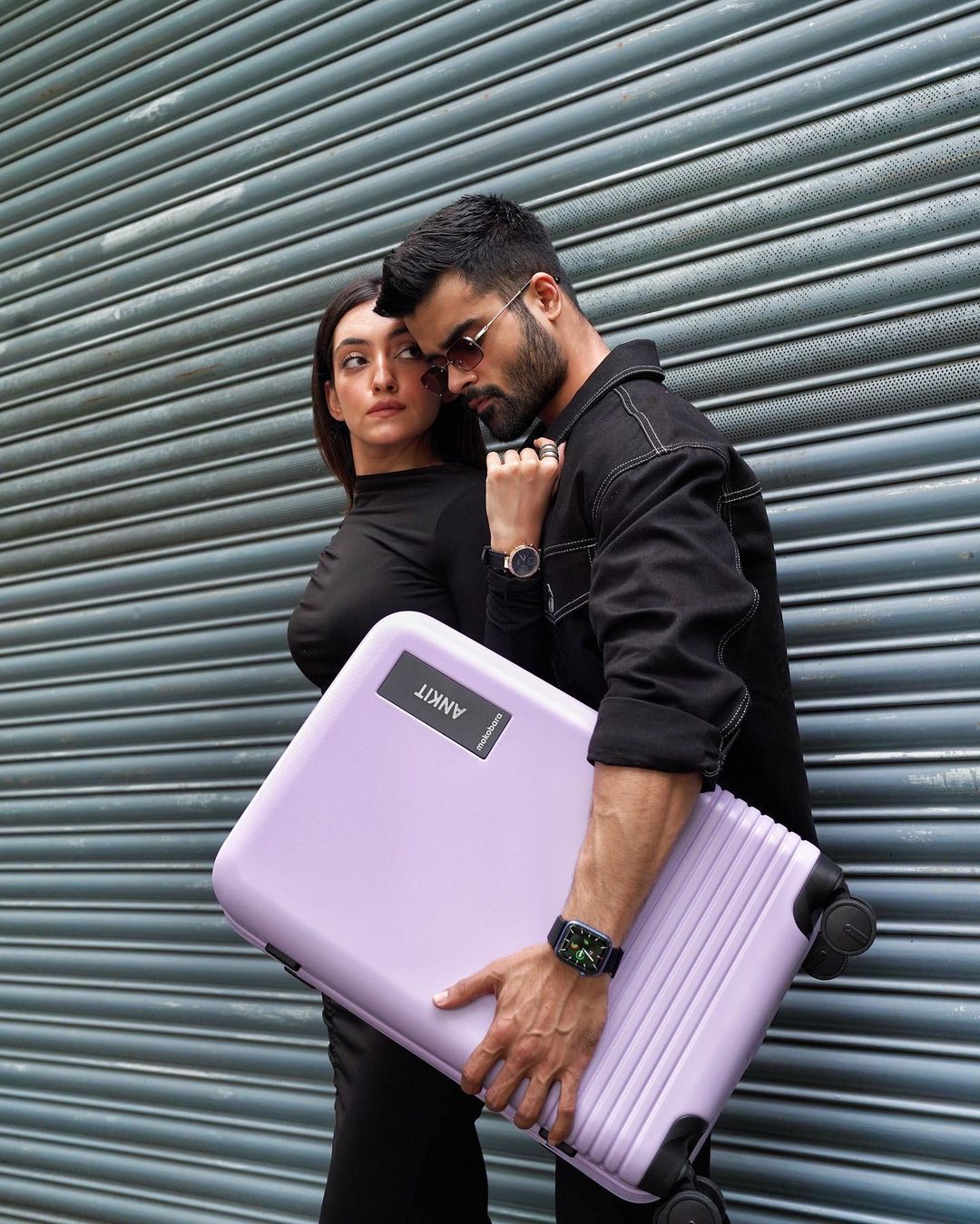 Best Luggage For International Travel: 
In order to make your honeymoon planning easier, we've scoured Amazon and curated a list of the best suitcases for international travel. Here are ten beauties that are sure to make your trip memorable and uber stylish:
Polycarbonate Hardsided Luggage Set By Mokobara
This luggage set from Mokobara checks all the honeymoon requirement boxes. It comes in twos, so you can choose from an incredibly wide range of unique signature colours that best resonate with you. And the coolest part? You can personalise the luggage by getting your names engraved on it! Built with an unbreakable German Makrolon polycarbonate shell, this set keeps every single item safe and is designed to third-wheel you on your trips for a lifetime. From in-built compression systems to an external charging port, these are the best suitcases for international travel. 
The Cabin Duffle By Mokobara
You can never have too many bags, right? Mokobara's cabin duffle is designed with the intention of making you feel comfortable while looking runway ready at the airport. It also doubles up as an incredible multi-purpose weekend bag. It will carry all your travel essentials, laptop, and an extra pair of clothes as well. Crafted with premium vegan leather, this is a masterpiece and one of the best international travel bags out there. 
The Briefcase Laptop Messenger Bag By Mokobara
The Briefcase Pro is a blessing for those who just can't stay away from work for more than a day. With plenty of zipped compartments, it keeps you organised so you can focus on enjoying your honeymoon while squeezing in some work. It also earns brownie points for effortlessly amping up just about any OOTD! 
Leather Suitcase By Richsign
Kickstart your honeymoon in the most elegant manner with this leather suitcase and look like the perfect it-couple at the airport. The best lightweight luggage for international travel, this one consists of three main compartments. This water-resistant bag will accommodate all your essentials and will easily fit into the cabin. Yes, this truly is the entire package! 
Chatelet Luggage Under-Seater By Delsey Paris
You're bound to make a few heads turn when you enter the airport with this bag. This is one of the best carry-on bags for travelling abroad. The best part? This is eco-friendly and made with recycled water bottles and vegan leather trim. You can easily use it as a carry-on bag since it is designed to fit under the seats of most aeroplanes. It also features a smart band on the back to slide over the tubes of your wheeled luggage. It'll make the entire check-in process a whole lot easier for you. 
Polypropylene Suitcase By American Tourister
With all the romance in the air, add yet another shade of red to your honeymoon preps! This suitcase is made using top-notch polypropylene on the outer surface which will ensure it lasts for years. So technically, this bag is quite an investment. It meets most check-in size requirements and is the best lightweight luggage for international travel. To top it all, this baby features extra packing space to accommodate all your last-minute shopping!
Sporty Hiking Travel Backpack By Dogou
This is for that sporty couple who has been dreaming of an outdoorsy honeymoon. If you're planning on some trekking, hiking, and other sporty activities, this backpack is just perf. It is made from water-resistant nylon fabric that'll withstand bad weather. It'll fit in all your essentials in a compact manner and won't even feel heavy on the shoulder. Sounds perfect, right? 
Laptop Roller Case By The Assembly
Here's yet another travel bag for the workaholic couple who simply cannot step out without their laptops. It features a padded compartment for your laptop and is spacious enough to pack some extra clothing. The trolley backpack also comes with an option to charge your mobile phone through an easy-to-use USB plug-in while on the go.
Polypropylene Luggage Set By Nasher Miles
If you're that couple who loves to twin all the time, why not also go matchy-matchy with your suitcases? This luggage set consists of two bags made of pure polypropylene which is resilient, durable, and extra lightweight. It is made to absorb extreme impact and is the perfect luggage for international travel. 
Polyester Luggage Set By Skybags
Isn't it a task to wait at the baggage carousel while waiting for your suitcases? Well, this matching luggage set will solve that problem. It'll take care of all your honeymoon packing and since all three suitcases are matching, it'll be super easy for you to spot them. 
Your honeymoon is one of the most beautiful and memorable experiences that you'll cherish for life. And your romantic getaway deserves a luggage update that'll make your trip all the more comfortable. So what are you waiting for? Invest in the best luggage for international travel STAT! 
Feature Image: Instagram