Folks, by now you all must have heard about the mysterious G-spot that takes centre-stage every time we talk about woman's pleasure. However, there is a lot more in the world of orgasms than just the G-spot. We are here to tell you about another interesting erogenous zone in female anatomy— the A-spot. An A-spot is an area you most likely didn't know existed but you might have already felt it in one of those long steamy sessions.
In case you have not hit the A-spot, you are missing out! In the last couple of years, a woman's right to pleasure has become a hot topic and it is about time that we dig deeper into it. 
What Is The A-Spot & Where It Is Located?
A-spot also known as the anterior fornix erogenous zone is a particularly underexplored zone. In strictly technical terms, it is located further up into the vaginal canal, right above the G-spot, and is close to your cervix. Let's make it simple for you— the A-spot is just a part of the clitoris but is located internally.
Does Everyone Have An A-Spot?
Just like snowflakes, every vagina is different. So, not every woman has an A-spot or even a G-spot for that matter. People who are assigned female at birth and/or cisgender women are the only ones who are able to reach the A-spot as it is a part of the female prostate.
Do You Really Need To Stimulate The A-Spot For An Orgasm?
Here is an analogy to answer this question— imagine you are having waffles but then someone adds whipped cream on top of it. Doesn't it taste better? In the same way, even though you might enjoy vaginal penetrative sex, stimulating the A-Spot makes you wetter and enhances your chances of an orgasm. However, just because it is an area that can provide pleasure, that doesn't mean it will do that for everyone. Everyone has different preferences when it comes to sex and you should never force yourself into something.
How To Hit The A-Spot?
Now, let's down to business. There are many ways in which you can hit the A-spot on your own and/or with your partner. Here we go:
Sex Toys FTW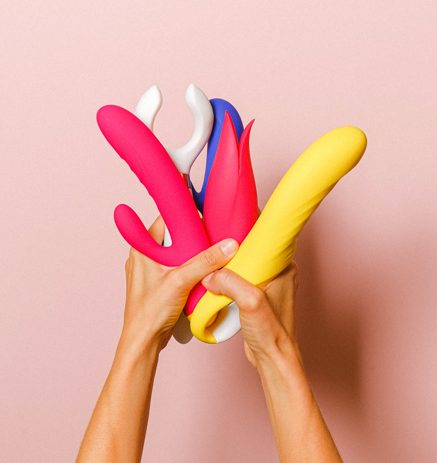 To find your A-spot with a sex toy, you need to remember that the length matters here. Get yourself a penetrative toy that's at least five inches in length. Then insert it into the vagina, and aim for the front of the body using an upward motion. Psst…For better results try a toy that has a curve in the end and you will thank us later.
What Can Be Better Than Fingers?
If you are planning to use your fingers to hunt for the A-spot, use two fingers. Don't forget to rub a generous amount of lube and push your fingers up your vagina, all the way back until you hit a hard spot. That's where your cervix is located and then gently feel around this area and you will feel a tiny bump that will cause the pleasure sensations.
Get It On With Your Bae
There are a number of ways to hit the A-spot with your partner, but the central theme of all of them is deep penetration. The best positions for this are doggy style and cowgirl position as both provide deep penetration. PSA ask your partner to focus on a downward stroke to stimulate the cervix walls.
So what are you all waiting for, get digging tonight! This treasure hunt is enough to keep you busy, very busy *wink* *wink*
Featured Image: Pexels