Here's How I Knew Kiara's Bridal Manicure Would Be Minimal
When Kiara and Sid finally posted snippets from their shaadi, my eyes quickly darted to the bride's nails. While I admired her barely-there makeup, I had placed my bets on her manicure.
That's because every time Kiara posts on Instagram, I notice her nails. They're always soft and minimal. And I had a feeling she'd do the same on D-day.
If you've seen their wedding photos, you'd know I'm right. There it was — exactly what I'd guessed. Something light and understated, just like her previous manicures. Take a look at the pics that gave away her choice of bridal mani.
She Said 'I Do' To Glazed & Glossy
Kiara opted for glazed nails for her D-day. The sheer, see-through coat of polish matched her skin tone effortlessly. Notice how the colour also complimented the minimalism of her rings and bangles.
Even the almond-shaped tips softened the look. Nothing could've flattered the bride's no makeup-makeup look more than her barely-there digits.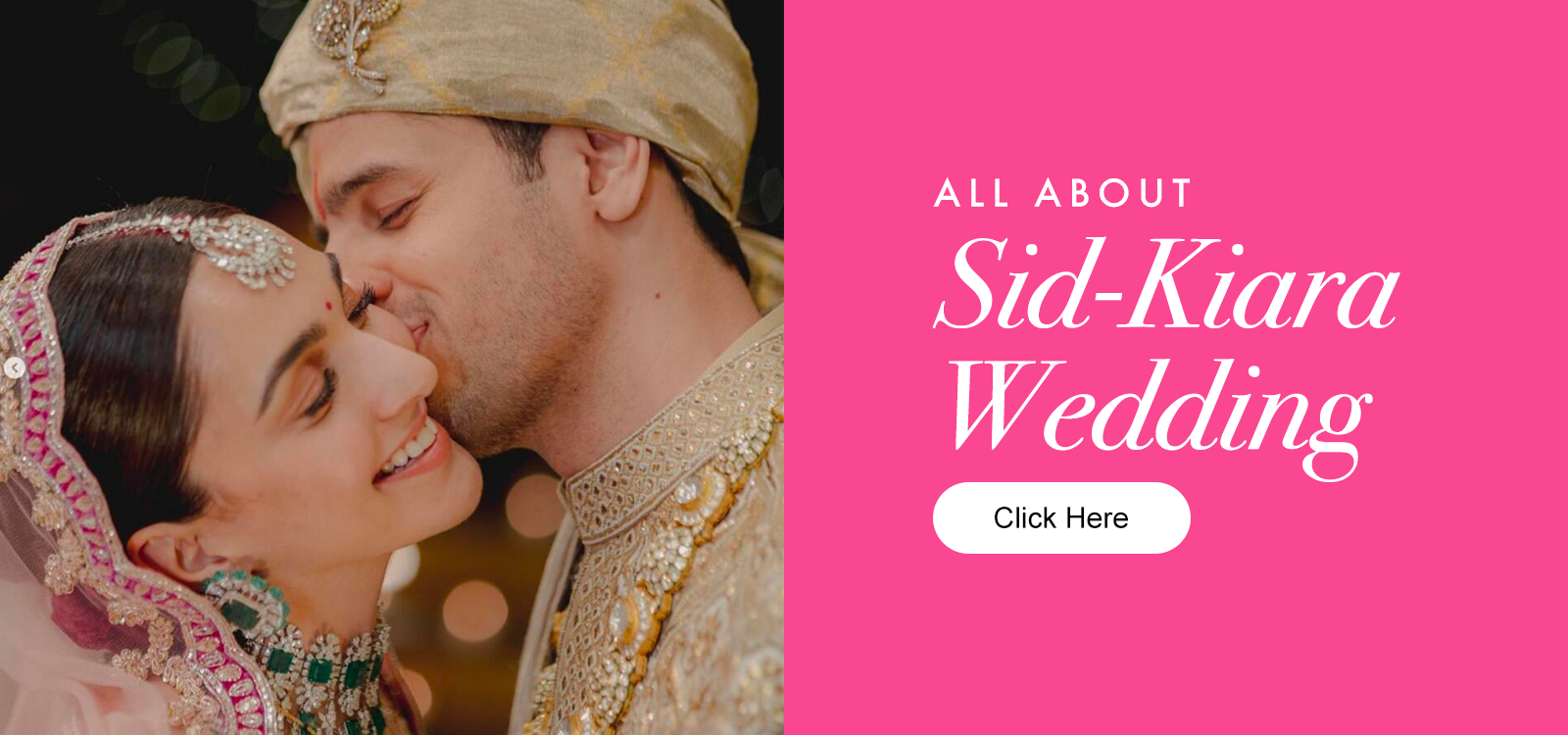 She Made Matte Cool Again
For one of Shershaah's promotions, Advani sported a matte brown colour on her nails. The actress opted for soft squoval-shaped tips. Her nails said simple, clean, and elegant.
She Really Said 'Not Today, Nail Polish.'
Back in June 2022, Kiara attended an event at Mumbai's J.W. Marriot alongside Sid Malhotra. The messy, chic, low-hanging ponytail made a statement. The jumpsuit glittered too. But the nails? She only wore a clear top coat on 'em. There were no tips either.
The Touch Of Calm On Her 'Bijli'
This behind-the-scenes look from the Bijli M.V. puts Kiara's cream-coloured digits on display. Though Advani's look is all sorts of jazz, her nails remained understated and minimal.
A French Mani Was The Max She Could Do
Look closely. Kiara opted for a conventional French manicure back in October 2022. She kept it simple. You won't see any nail-art designs or accessories embellishing the manicure. This is also the longest I've ever seen her nails!
Her Chemistry With Lilac Though (Beware, Sid)
Kiara coordinated her lilac-hued ensemble with her nails here. Notice how beautifully the colour compliments her complexion.
I'm still hoping for close-up shots of Kiara's bridal manicure. Here's hoping they drop more pics ASAP.
Featured Image: Instagram
Excited about the #SiaraWedding?
Read on!
Sid & Kiara's Sangeet Was No Less Then A Bollywood Movie, Here Are The Deets!
Sidharth & Kiara's First Look Is Out & My Heart Is So Full
6 Breathtaking Details From Kiara Advani's Bridal Look!
© 2023 THE GOOD GLAMM GROUP