What My Fav Bollywood Characters Would Look Like At The Sid-Kiara Wedding
The #SiaraWedding is finally happening, and I'm daydreaming about it. I'm actually wondering what lies beyond the walls of the lit-up Suryagarh. While I was seeing videos of A-listers arriving at the venue, I started blurring the lines between fiction and reality.
Like how would some of my all-time favourite Bollywood characters do their beauty looks if they were guests too? I'm letting you in on my imagination but remember — there's no sense of time or place involved.
Not Just 'Apni' Favourite — Everyone's Favourite
Geet from Jab We Met will do a fishtail braid because she likes letting her hair down and she's very desi at heart. The lips will boast a brownish nude or pink-tinted gloss at the most.
The Sikhni of Bhatinda will have her lids tightlined with kohl. She might even smudge some of the kohl on her under-eyes. Expect lots of blush and highlighter on the cheekbones.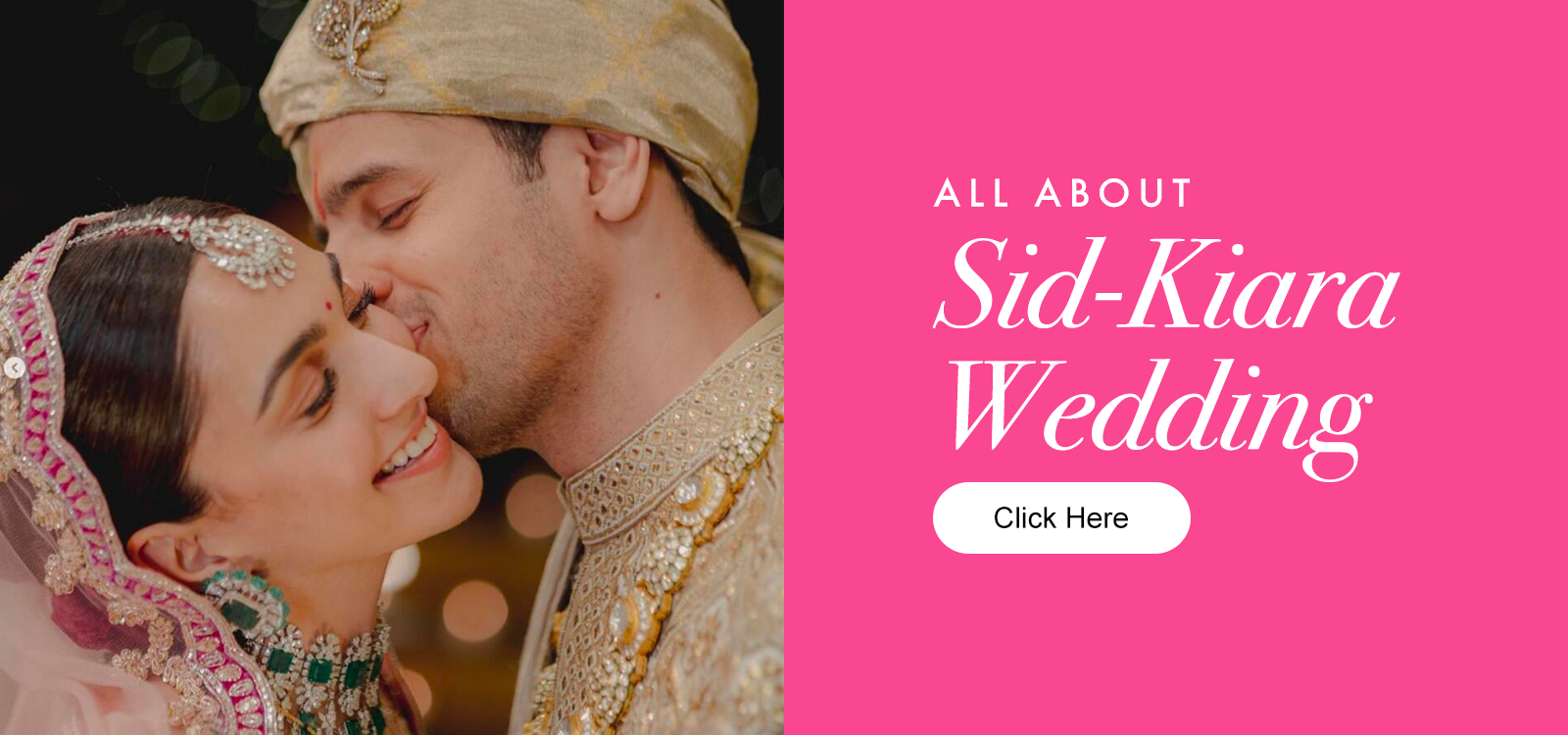 Good Looks, Good Looks, & Good Looks
I can imagine Poo dancing in front of the mirror while prepping for the wedding. She doesn't care much for styling anyway, but she will opt for the classic poker-straight look.
She'll flaunt frosted, pink-toned lips with a touch of brown. Since she's a fan of graphic liner, I'm expecting a coloured, reverse eyeliner in keeping with current trends. Her look will be a mix of Y2K and new.
You Automatically Make Way For Her
Gangubai doesn't hold back — in life, beauty, or otherwise. Expect only a kohl-heavy gaze and fiery-red lips from her. She'll pull her hair back into a loose, low-hanging bun too. She might even choose to tuck a rose in it.
Since she ties most of her looks together with accessories, there will be a nose ring and bindi. I wish I could see this happen IRL.
Our O.G Desi Girl Forever
Neha from Dostana is the ultimate desi girl. She'll bring back the side-part with layers. We're going to see thin, freshly-plucked brows on her. And I'm sure she'll be borrowing Poo's frosted lip gloss in the washroom. They're pretty much the same.
A Very Dangerous Smile, Indeed
Naina from Yeh Jawaani Hai Deewani is that friend who hardly ever goes all-out with the glamm. But when she does, god have mercy then! Naina's look will focus more on the hair than the face. The texture and volume of her curls will speak for themselves. She'll have a romantic and barely-there tinge of pink on the lips and also coordinate the colour of her eyeshadow with her outfit.
I wish Bollywood does a character-themed party someday. Can someone please sit on the KWK couch and manifest this?
Featured Image: Instagram
Excited about the #SiaraWedding?
Read on!
Sid & Kiara's Sangeet Was No Less Then A Bollywood Movie, Here Are The Deets!
Sidharth & Kiara's First Look Is Out & My Heart Is So Full
6 Breathtaking Details From Kiara Advani's Bridal Look!
Here's How I Knew Kiara's Bridal Manicure Would Be Minimal
Kiara's Bridal Makeup Is Proof That Less Is More
© 2023 THE GOOD GLAMM GROUP