Doesn't our mood get instantly elated with the news of someone tying the knot? Well, the happiness is multiplied 10x when our fave influencers are in question. And rightly so. While it's often the Bollywood brides and grooms who create quite a stir on the internet, the reliability factor and real-life struggles we get to witness during influencer weddings hit differently. Here's a roundup of four recently-engaged influencer couples whose upcoming weddings have us super excited!
Sakshi Sindwani & Raghav Arora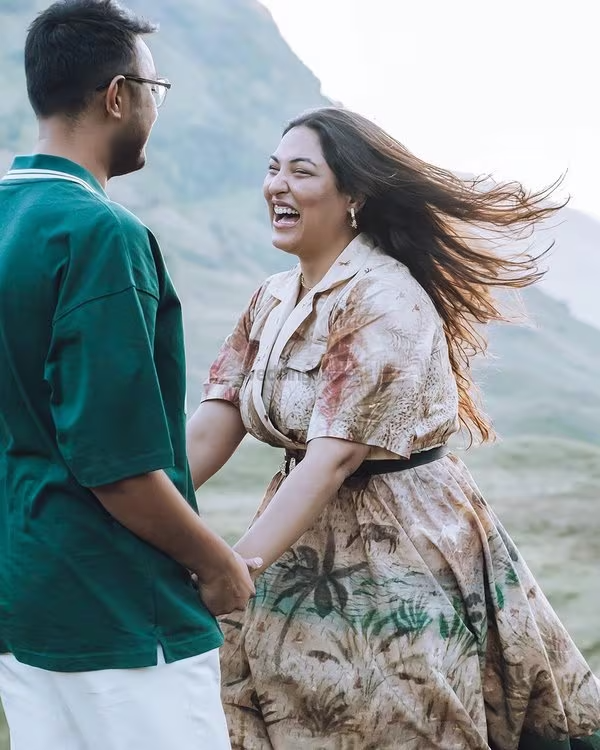 After being in a 12-year-long relationship and witnessing their fair share of ups and downs, fashion influencer Sakshi Sindwani and her beau Raghav Arora recently got engaged. A month back, Raghav finally decided to take the next step in their relationship and went down on his knees! The lovebirds even revealed their D-date, which is 24 January 2024! While there are still six months for them to tie the knot, we bet it's going to be a spectacle.
Mrunal Panchal & Anirudh Sharma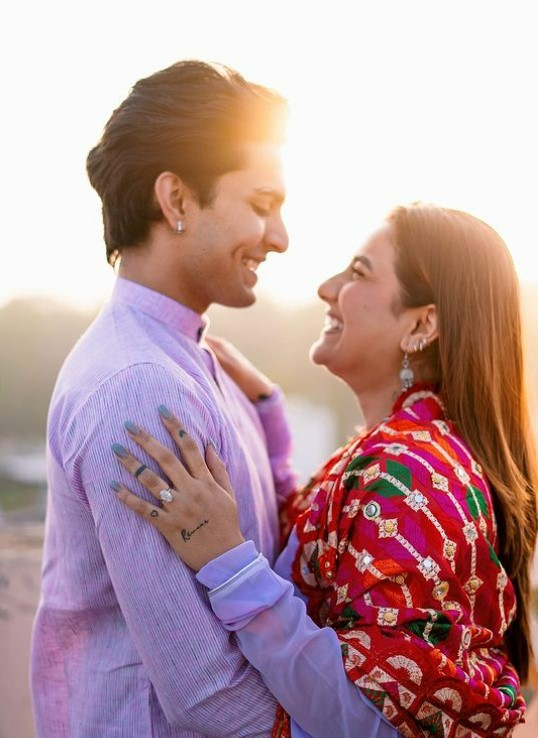 From meeting on Instagram and bonding over TikTok to dating on video calls, Mrunal and Anirudh's love story goes way back in time. Just last year, the two took their relationship to the next level as they got engaged in a dreamy ceremony! Be it buying their first house together or making a swanky purchase of their first luxury car, Mrunal and Anirudh showcase what a stable and healthy relationship looks like. Can't wait to witness their star-studded shaadi!
Aashna Shroff & Armaan Malik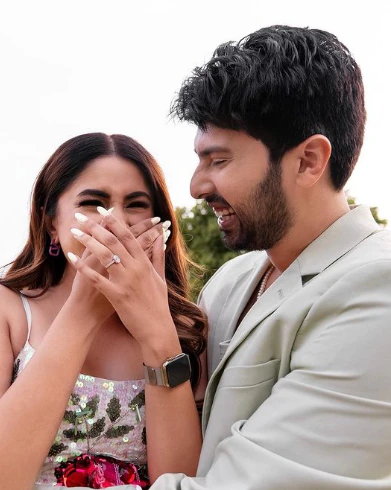 The recent couple to join the bandwagon is fashion influencer, Aashna Shroff and singer, Armaan Malik. After dating for almost four years, the Pehla Pyaar singer finally popped the question and gifted a huge solitaire to his ladylove! "Your leap of faith made me put all my faith in you, wrote Aashna as she shared the khushkhabri with her virtual fam. Here's hoping they tie the knot super soon!
Lauren Gottlieb & Tobias Jones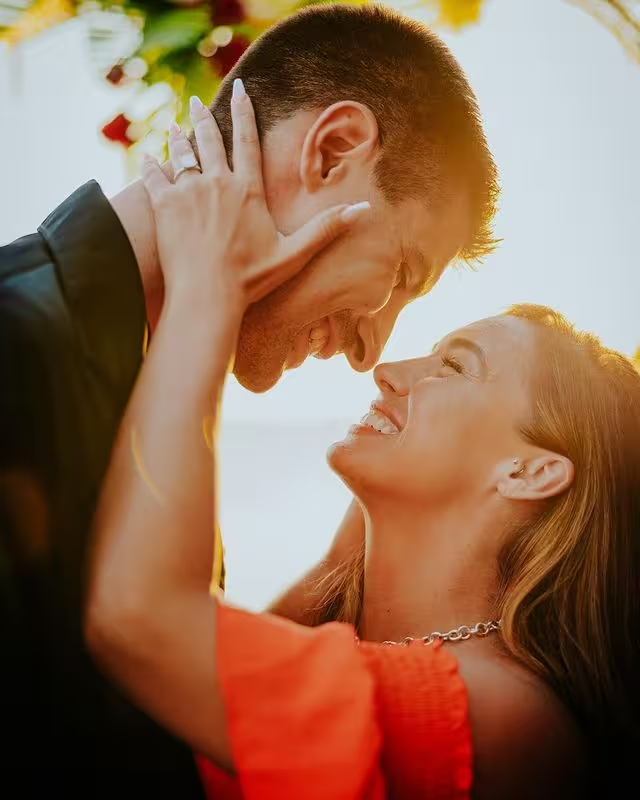 Renowned choreographer and creator, Lauren Gottlieb recently announced her dreamy engagement to London-based director and creator, Tobias Jones. Playing the perfect boyfriend, Tobias went down on his knees to propose to Lauren against the picturesque backdrop in Aruba. NGL, looking at the proposal pictures, we bet the wedding's going to be an aesthetic affair!
Can't wait to see my fave creators exchange vows soon!
Feature Image: Instagram