The much-anticipated wedding of Parineeti Chopra and politician Raghav Chadha is creating quite a buzz, and it's not just because we are expecting the couple to have a star-studded guest list. The leaked wedding invitation reveals that the festivities will be nothing short of extravagant, with six unique functions lined up.
Since Parineeti and Raghav got engaged in May 2023, fans have been eagerly counting down the days to their big day. Now, with a sneak peek into their wedding card, the excitement has reached new heights. The theme of their marriage celebrations is "pearl white Indian wedding," reflecting an elegant and serene ambience that perfectly matches the couple's aesthetic.
The wedding extravaganza is set to take place at two stunning locations, the Hotel Leela Palace in Udaipur and the Taj Lake Palace. Let's dive into the details of each function:
September 23 – Blooms and Bites: On this day, the couple has planned a fresco afternoon called "Blooms and Bites." Guests are in for a delightful surprise as they will be treated to a fun painting session, adding a creative touch to the festivities. Following the artistic afternoon, it's time for Pari's chooda ceremony, adding a traditional element to the modern celebrations.
September 24 – A Day Full of Celebrations: The second day kicks off with Raghav's seherabandi ceremony, symbolising the groom's preparation for the big day. The baraat procession will follow, with Raghav's arrival in grand style, accompanied by dancing and music. At 3:30 pm, the couple will exchange jaimalas. As the sun sets, they will take their pheras, marking the sacred union in a picturesque setting. Finally, at 6:30 pm, the emotional vidaai ceremony will take place.
But the celebrations don't end there. The newlyweds will host their reception on the same day at 8 pm, promising a night of glamour and entertainment.
Check out the card here: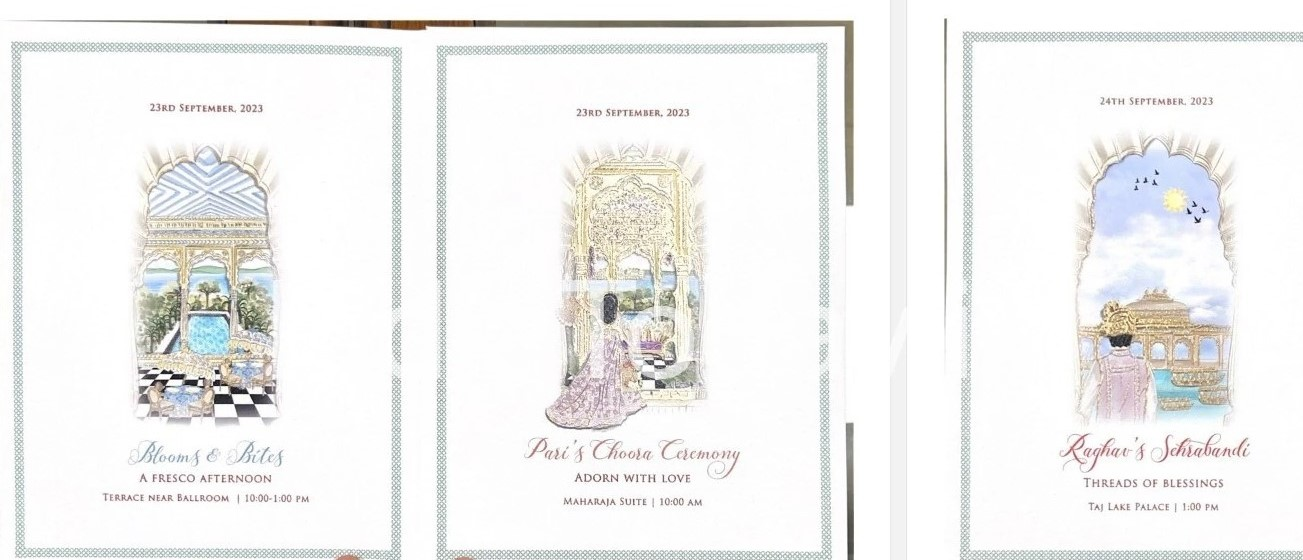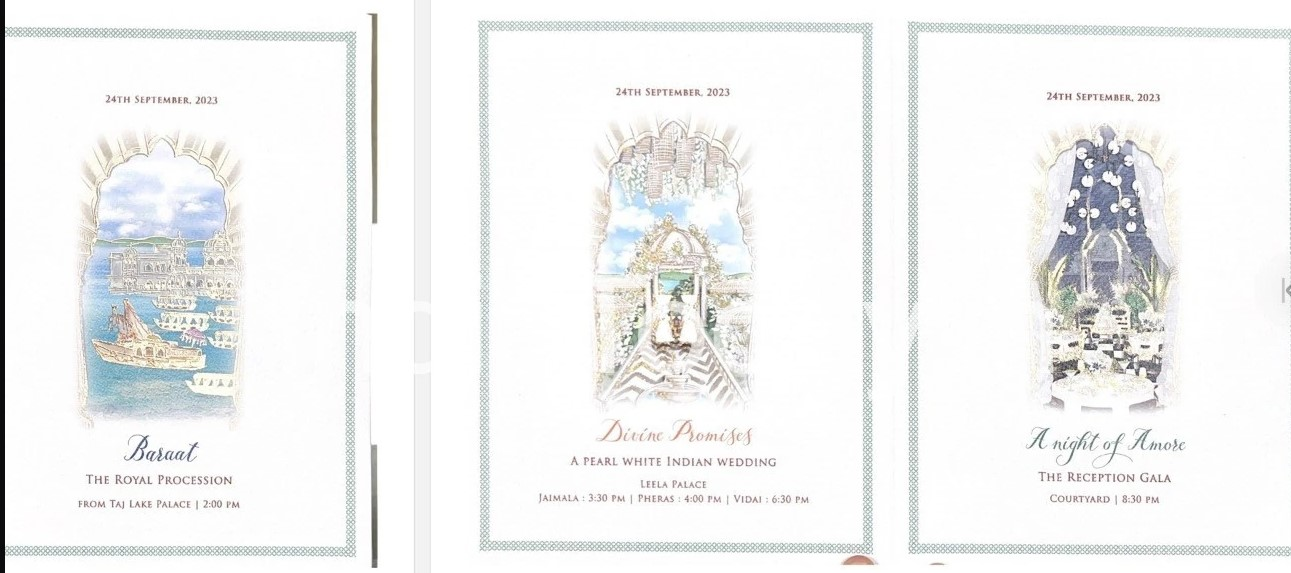 Parineeti Chopra and Raghav Chadha have certainly given their wedding functions distinctive names, reflecting their desire for a one-of-a-kind celebration. With such elaborate plans, it's no wonder that their wedding is the talk of the town. As September 23 approaches, all eyes are on Udaipur, where love, tradition, and glamour will merge to create a memorable "pearl white Indian wedding" for the ages!
Feature Image: Instagram