For the latest Koffee With Karan 7 episode, Gauri Khan, Maheep Kapoor, and Bhavana Pandey came prepared to have a blast. As expected, the trio left their filter at home and we loved every bit of it. The episode was full of rib-tickling moments and here are the top five that will leave everyone in splits:
GLAMM Up Like A Star For FREE: https://bit.ly/3OdtGFR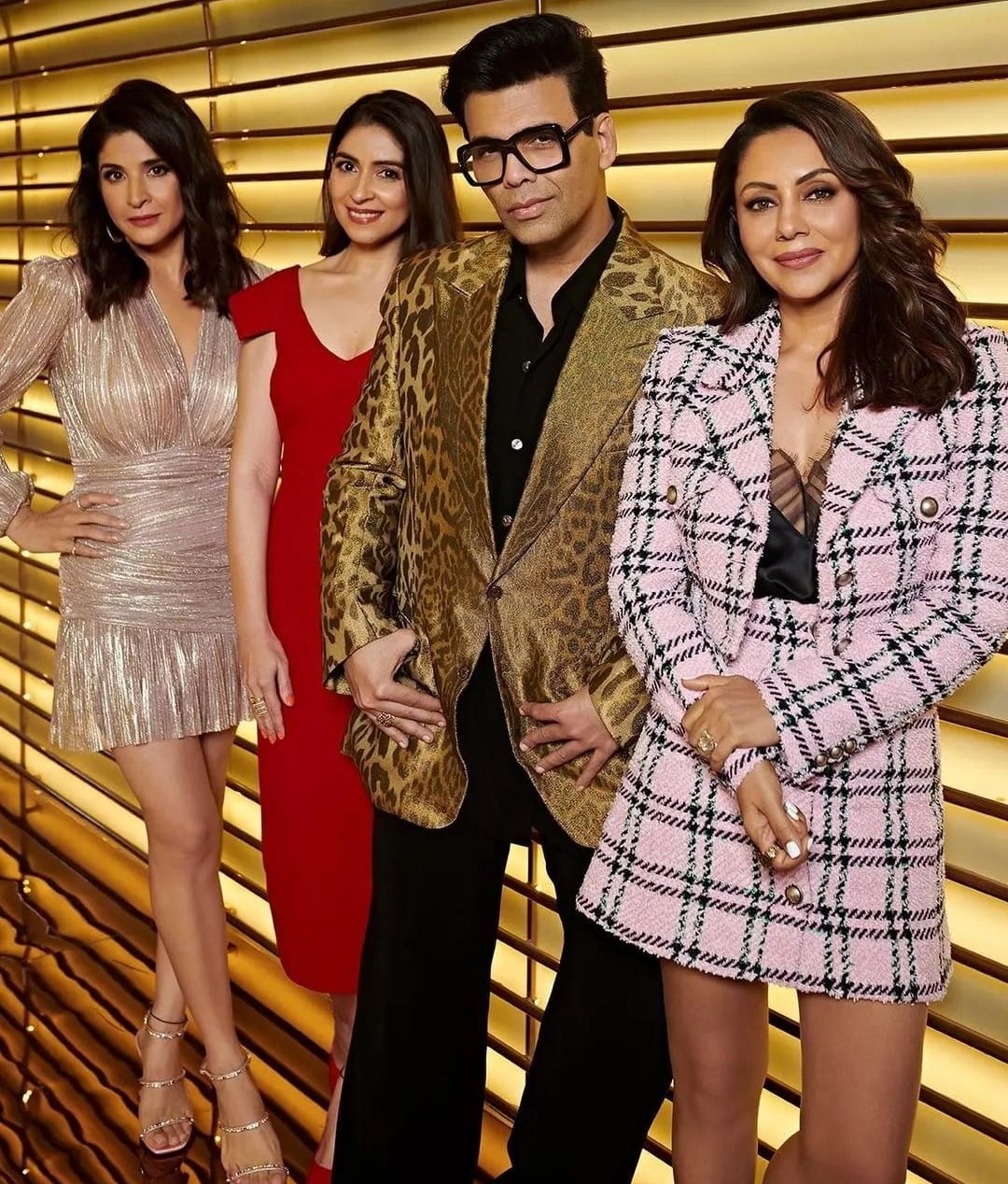 5 Funny Moments From The Gauri Khan, Maheep Kapoor & Bhavana Pandey KWK Episode: 
Scroll down for the five funniest moments from the latest episode of Koffee With Karan. 
The Bollywood Daughters' Cameo 
The most hilarious segment of the episode was when Suhana Khan, Ananya Panday, and Shanaya Kapoor made a Koffee cameo and spilled some major tea about their mothers. From Bhavana being an obsessed 'momager' to Maheep Kapoor being the coolest IDGAF mum in town—the daughters gave us quite an insight. The funniest part was when Suhana talked about Gauri taking airline pyjamas and wearing them at home.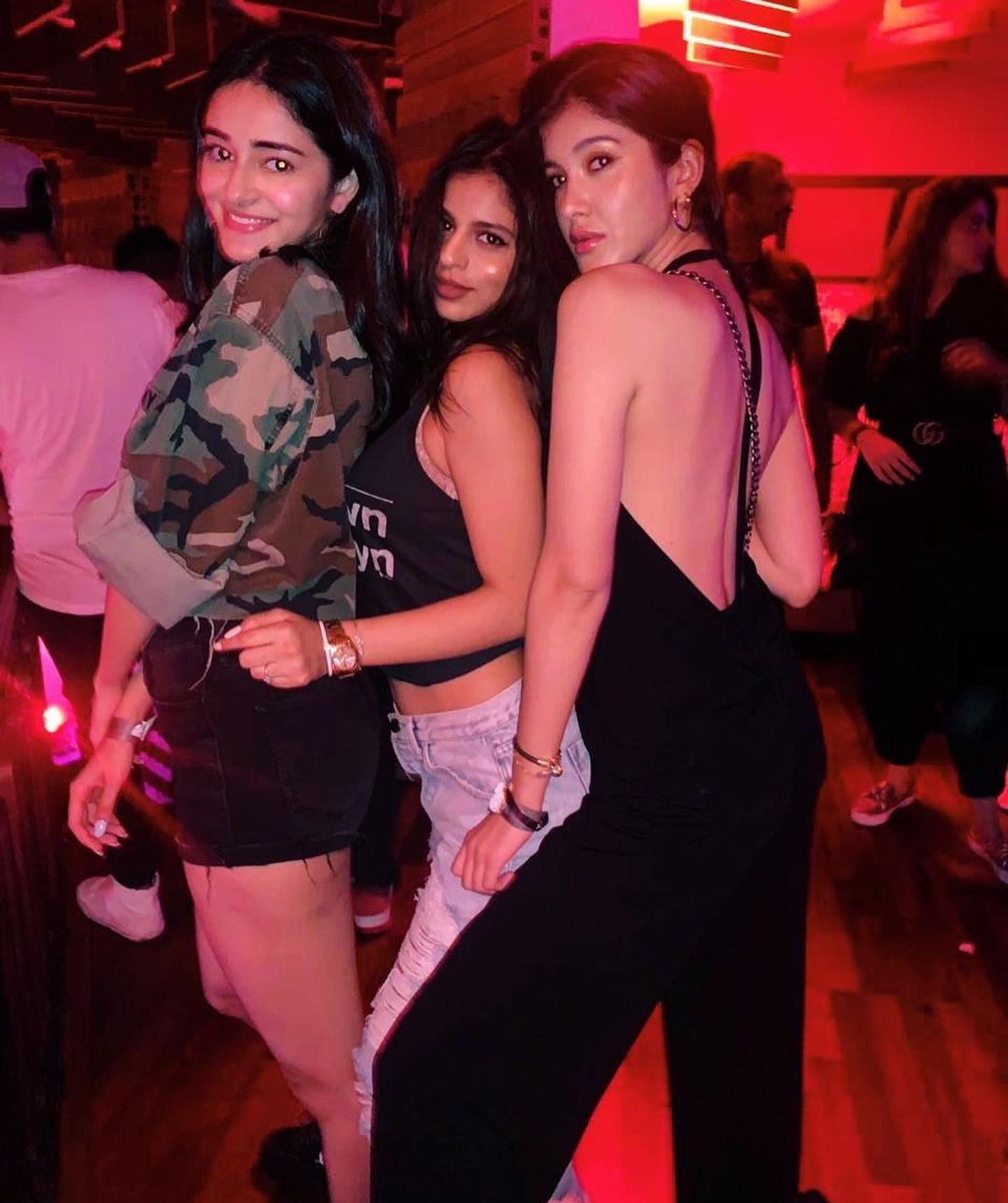 The Truth About Gauri Khan's Chic Airport Look 
Bhavana Pandey's revelation about Gauri Khan's airport fashion had us in splits. Turns out, Gauri mostly flies in her nightie! To make it look like a stylish airport fit, she cinches it with a belt and covers it with a chic jacket on top. Gauri then gets rid of the belt and jacket on the plane and enjoys the rest of the journey in her nightie. Not a bad idea, Gauri!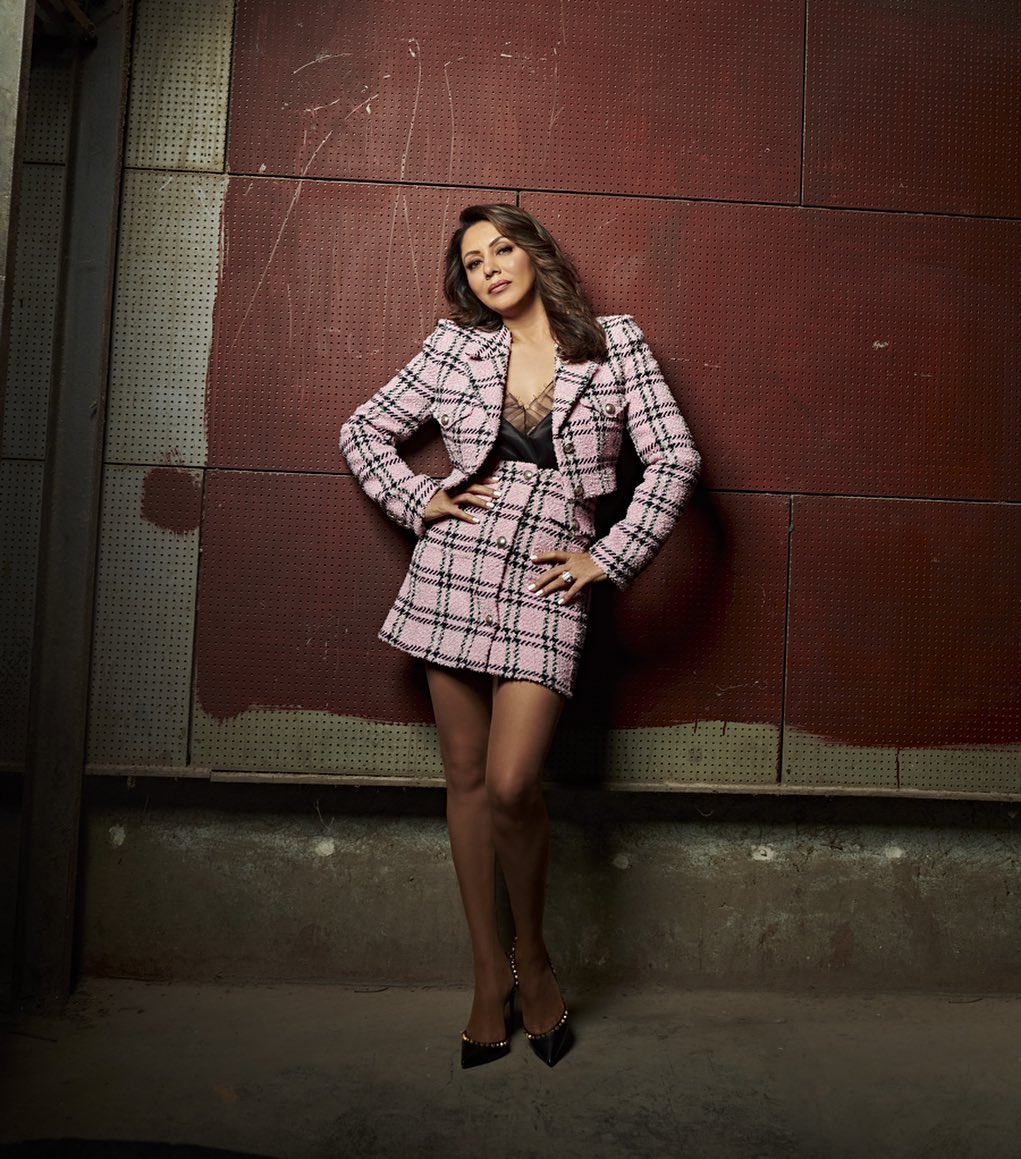 Psssttt… Love Gauri Khan's glossy nude lips? Here's how you can get them too:
Maheep's Longing For The "Celeb" Status 
If you've watched The Fabulous Lives Of Bollywood Wives, you would know that Maheep is an absolute sass queen who loves being addressed as a celeb. When KJo asked Bhavana about one celeb who can't dance to save their life, she was quick to point at Maheep. Before Maheep could get defensive, Bhavana quickly added, "I called you a celeb, Maheep" and everyone was left giggling.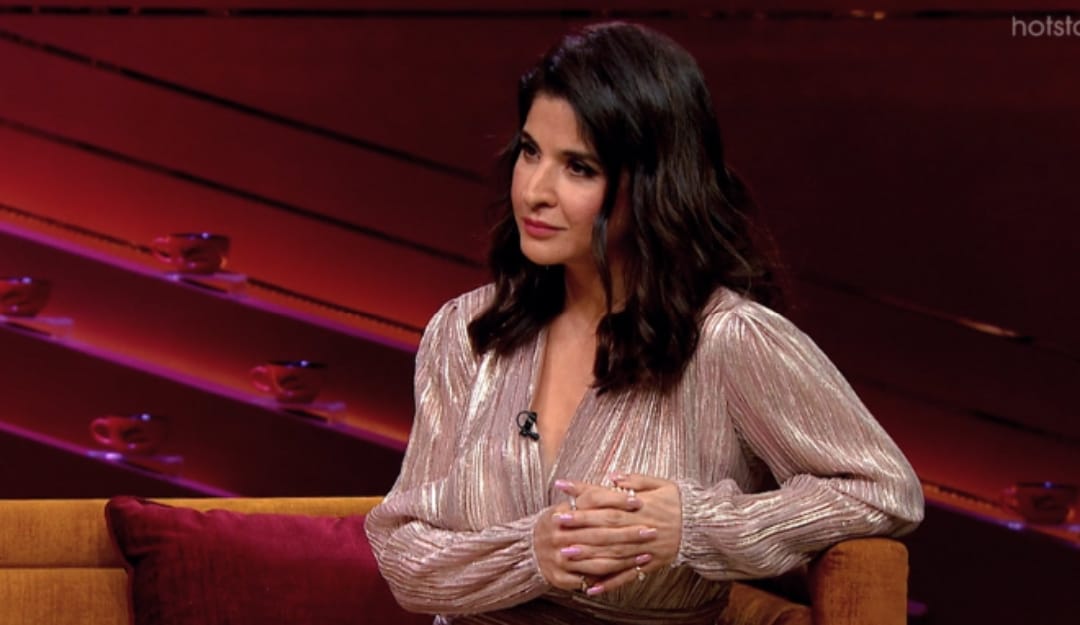 Psssttt… Get those soft pink lips like Maheep here:
Maheep Giving Sanjay Kapoor A Free Pass 
In the rapid-fire round, Maheep was asked about one celeb her husband Sanjay Kapoor could get a free pass with. To this, she replied, "It has to be someone really hot. So, Katrina. But she may not want to." LOL! We love how Maheep does not miss an opportunity to take digs at her husband. However, when Maheep said that she would look great with Hrithik Roshan, KJo stood up for Sanjay and got back at her by saying "Some guts you have to say that." TBH, this episode was like watching the BTS of FLOBW. 
Maheep Being A Sore Loser 
Gauri emerged a winner in the rapid-fire round and took home the Koffee hamper. However, Maheep who got rated the lowest on the Koffee poll was certainly not a compassionate loser. After seeing the score, Maheep had us in splits when she said, "What is this f*cking audience?" Well, no one but only Maheep could say something like this and get away with it.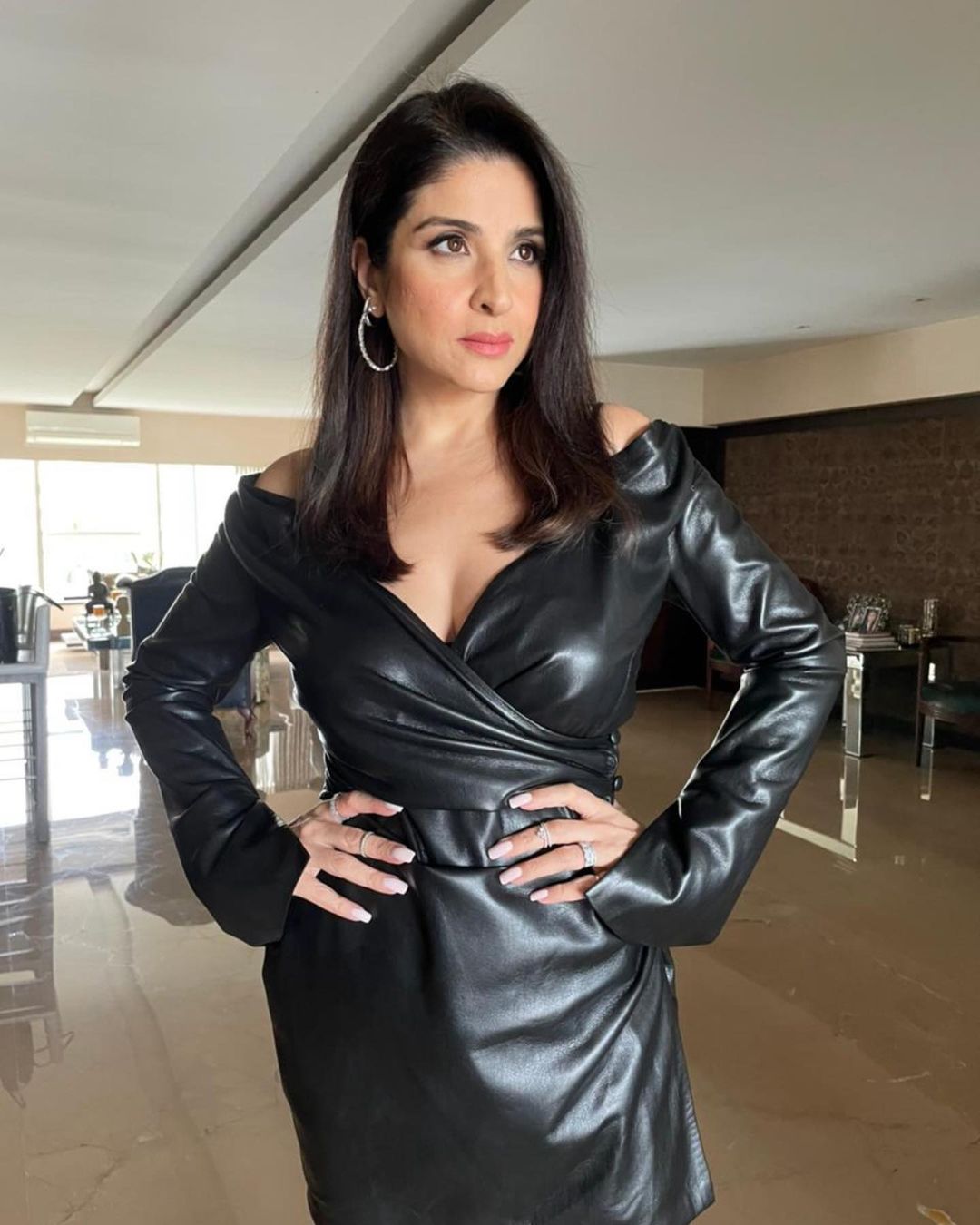 If you love FLOBW, this Koffee With Karan episode is sure to become your all-time fave. Tune in for some laughter, fun, and gossip only on Disney+ hotstar!
Feature Image: Instagram