Best ever foreplay tips to turn on the HEAT!
Adding a little bit of spice to foreplay can add SO much excitement to your sex life. You don't even have to be in a rut to try these foreplay tips…just open to a little experimenting and having a great time! 😉
1. A slow dance!
Don't jump into the kissing. Take a little bit of time before for a slow dance. Trust us, these foreplay tips are not only romantic but extremely sensual as well! 
2. Take turns giving massages.
Some warm body oil, dim lights and your bare hands! Yes, creating magic is just that easy. And you don't need to be a professional masseuse, just make sure you don't get over-ambitious and apply too much pressure in the wrong places.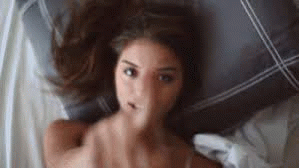 3. Just add some tunes…
When we're in the mood, we often forget to set the scene. Take a minute to put on a pre-planned playlist with some super-sexy numbers and see what a difference it makes! 
4. Get adventurous!!
You've reached home. But, you don't need to go in right away, do you? Start off with some kissing in the car, move on to sneakily making out in the stairwell. The risk of being caught is going to have both your hearts beating real fast!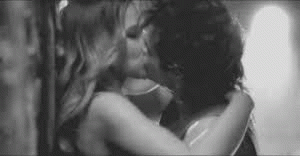 5. Talk to each other…
Don't do the things you feel like doing just yet… Just tell him what you want to do and want him to do. It'll totally have you both on edge! And if you've tried sexting, this should be super easy for you. 
6. Do a little striptease!!
One of the best forms of foreplay in bed for him and this is every guy's dream, trust us! Put on a sexy track that you like to dance to and a cute outfit that looks good on you – and is also easy to take off. Then make him do the same thing and enjoy the show! 

7. Strip truth or dare!
Challenging each other to another round while half undressed can be super-exciting! Plus, you can make the questions slightly naughty and the dares… Well, you know where we're going with this, right? 
GIFs: Giphy
HAVE A STORY IDEA FOR POPxo? If you want to hear about it, we can write about it! Just tell us your idea here!
MUST READ: 15 Messages To Start The Sexting Game (WITHOUT Being Graphic!)
MUST READ: Turn Up The Heat: THIS Is What Comes Before Foreplay!
© 2023 THE GOOD GLAMM GROUP