Our favourite chat show Koffee With Karan is back and we couldn't be happier! The first episode of KWK season 7 premiered on Disney+ Hotstar last night, and has been received with overwhelmingly positive reviews by netizens. And why wouldn't it? The first episode features two of the biggest B-Town stars – Ranveer Singh and Alia Bhatt on the couch! Apart from Alia's bubbliness, and Ranveer's unmatched energy, what makes the episode so entertaining is the duo's friendship and the hilarious moments that followed as a result of their infectious chemistry.
You don't have to be Alia and Ranveer's biggest fans to appreciate the sweet moments and the playful banter they engaged in throughout the show. ICYMI, we have listed down some of Ranveer and Alia's khatti meethi dosti moments from last night's episode that will make you wanna watch Koffee With Karan season 7 premiere ASAP!
Ranveer's Reaction On Seeing Alia-Ranbir's Proposal Pictures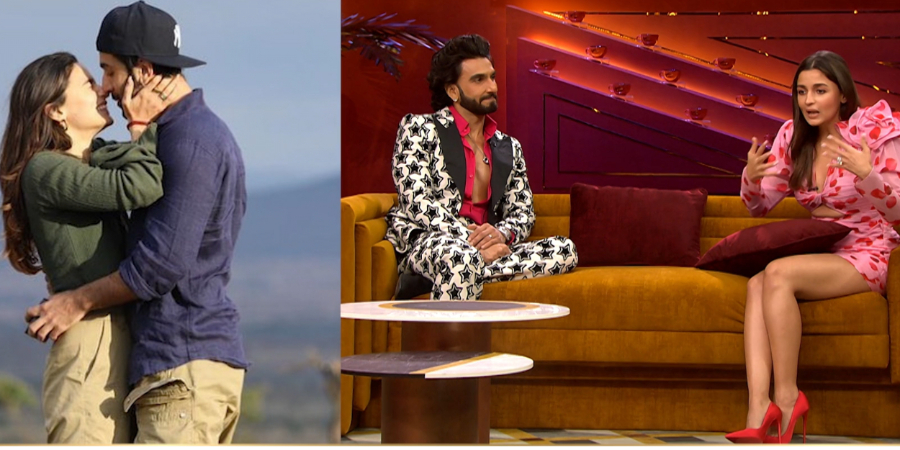 During Koffee With Karan season 7 premiere, Alia opened up about Ranbir Kapoor's romantic proposal. She further revealed how Ranveer Singh reacted when she showed him the proposal pictures. She said, " I was like 'I have to share something with you.' I showed him the picture and he started crying." Aww, isn't that adorable?
Also Read: Koffee With Karan Malaika Arora
'Sakhis' Ranveer & Alia On How They Became Friends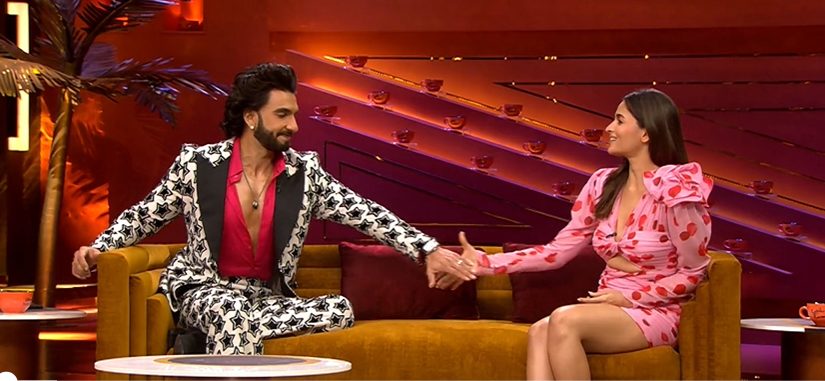 The cutest moment of last night's Koffee With Karan episode was when Alia and Ranveer called each other 'sakhis' and talked about their friendship. Alia revealed they did not spend a lot of time together while shooting for Gully Boy, even though they had scenes together. However, they used to have a lot of conversations while they were promoting the film later. Explaining their instant connection, Alia said, "He is full of beans, he has always been effervescent as he said, but he is actually not that person, he is doing that for you. I found that extremely special. Then I discovered we both are number '6', and we're both water signs, which explained the instant connect."
Also Read: Koffee With Karan Sara Ali Khan And Janhvi Kapoor
Alia Revealed How Ranveer Singh Encouraged Her When She Shot 'Dholida'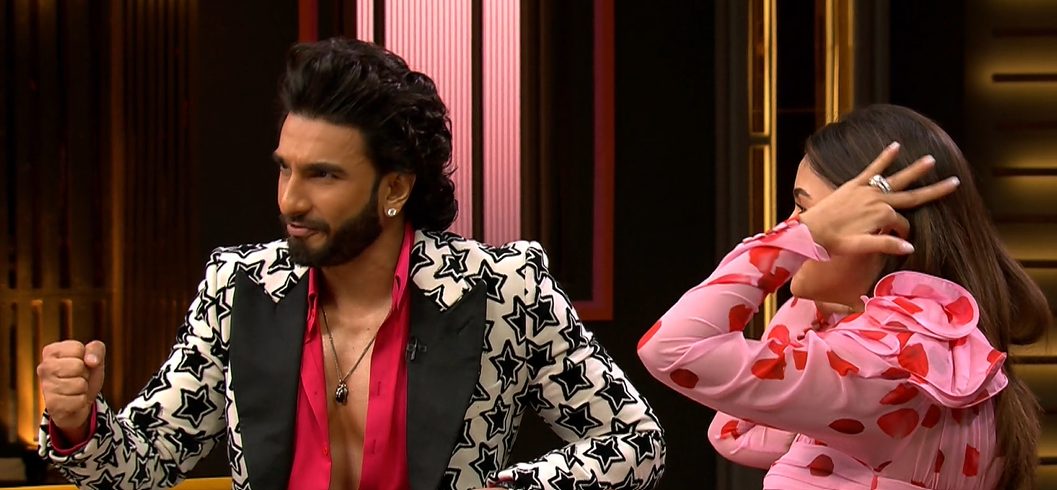 Alia Bhatt shared that she was worried before shooting for a challenging scene, and that it was Ranveer who pushed her through it. Speaking about the 50-seconds shot of the song Dholida, Alia said, "I remember he was on an ad shoot. I remember crying in the car like, 'will I be able to do it?' I am about to do the shot and he walks in. And I was looking at him like that. This is the bloody moment that I have to do this shot and now you're here and the pressure is now on. But basically, he came in and he gave me that energy and it was really nice. When I see it I feel grateful that he pushed me to do that."
Also Read: Malaika Arora looks on KWK
Alia Introduces 'Pammi Aunty' On KWK Season 7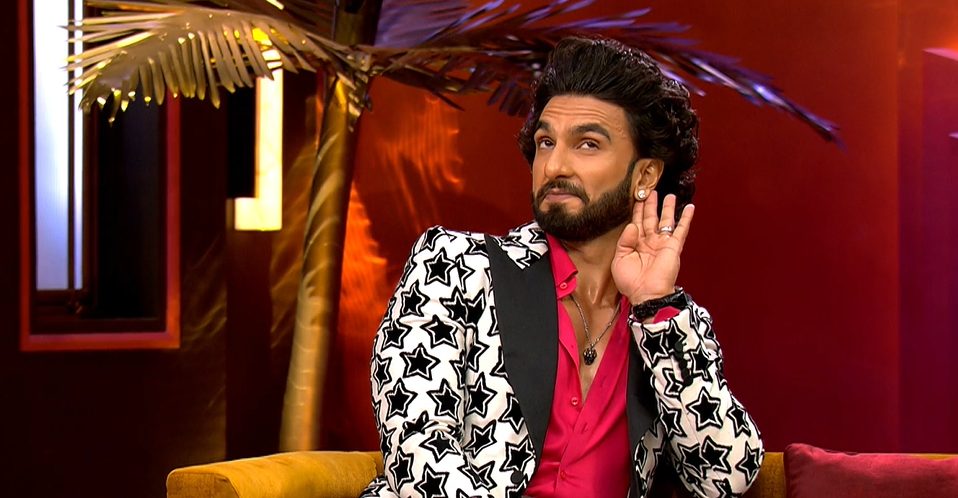 Alia and KJo jokingly introduce Ranveer as Pammi aunty, and explain that there's a hidden gossipy Punjabi aunty inside him who likes to know everything that's happening. We couldn't contain our laughter as Ranveer played along, and acted the part! Alia shared that she can talk to him about anything and everything, and that he also helped her choose the right bangles for her wedding.
Also Read: KWK sidharth malhotra and Kiara Advani
Ranveer Calls Alia 'Dost Ke Naame Pe Kalank'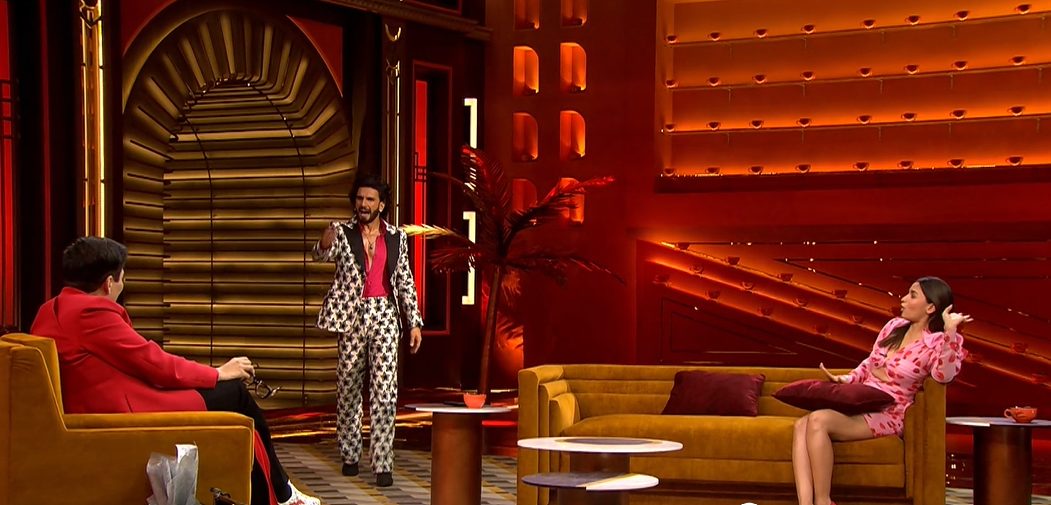 We got to see their playful banter during the rapid fire round, and it was just so entertaining! Displeased that Alia chose Varun-Alia's chemistry over his and Alia's, Ranveer staged a walk-out and then returned while jokingly dissing her answers. He called Alia 'dost ke naam pe kalank' and her reaction to it was just so hilarious!
Alia Accuses Ranveer Of Hijacking Her Rapid Fire Round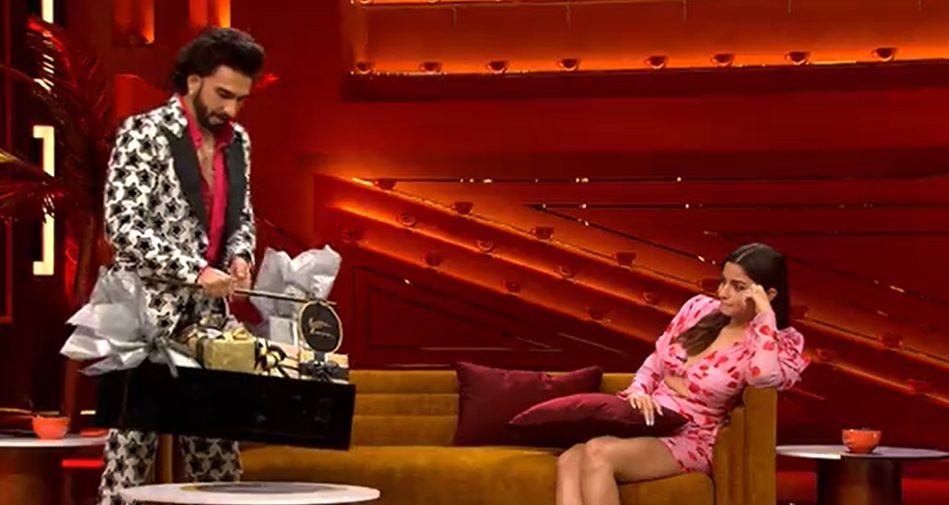 Alia wasn't happy about the rapid fire results, and accused Ranveer of hijacking her rapid fire round. Calling him a 'brat', she blamed Ranveer for her loss as he kept interrupting her answers and walking away. It was a clear case of 'grapes are sour' but we enjoyed their fun banter!
Ranveer- Alia Get Extremely Competitive!
Things got heated during the game round when Alia and Ranveer got really competitive in a bid to win. On losing the round, Ranveer joked, "It's cool though, It's Koffee With Karan. There's a nepo bias. I was expecting." Alia called him a sore loser, to which he replied, "Kya hi kar sakte hain? Thoda aur struggle karna padta hai, aur kya?" LOL!
Ranveer and Alia shelled out major #friendshipgoals during the first episode of Koffee With Karan season 7. Which of these aww-dorable Ranveer-Alia moments was your favourite?
Also Read: Beauty Looks by Priyanka Chopra on Koffee With Karan
GLAMM Up Like a Star with a FREE gift: https://bit.ly/3HV6ATb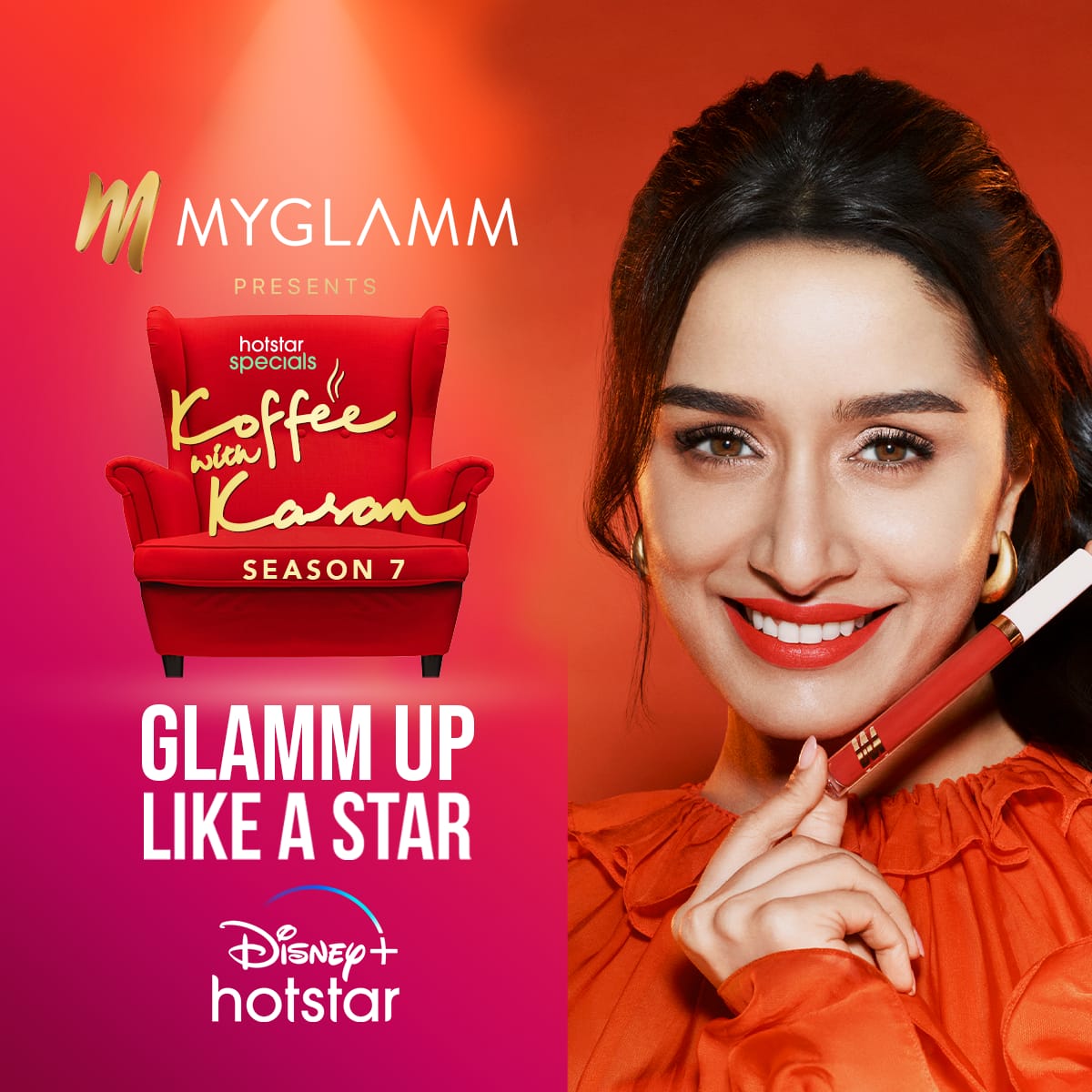 Also Read
Koffee With Karan Season 7 Guest List: The stellar guest list for KWK season 7 is sure to get you super-excited for this season!
KWK Season 7 Games: While the rapid fire round, and the Koffee Bingo are really entertaining, here are some more games we wish to see this season!
Featured Image: Disney+ Hotstar