We're Obsessed With Malaika Arora's Looks On The Couch Of Koffee With Karan
Most of us have drummed our fingers to the beats of Fevicol Se; attempted Anarkali Disco Chali's choreography in our rooms; and bobbed our heads to Chaiyya Chaiyya with our friends on the school bus — because that's the magic of Malaika Arora. She's given us some foot-tapping favourites over the years and continues to wow us with her commitment to fitness and health. And while we love watching her do her thing on-screen, we're obsessed with her Koffee With Karan appearances — with her being part of the jury for the most part. From 2004 to 2019, and now in 2022, the diva has stunned us with her bold choices over the years — so here's a carousel of her beauty evolution as seen on KWK.
5 Times Malaika Arora Stunned Us On The KWK Couch
Season One
Malaika's tryst with high-shine makeup is evident in this episode. The actress is dripping in gloss — the high points of her face are drenched in glitter, and her skin looks resplendent. Baby-pink lip-gloss comes into bloom on her lips, silver-ish tones embellish her lids, and undertones of pink lend a flush to her cheeks. This one's such a winner — and we've gotta credit her cascade of shoulder-grazing curls. We're all heart-eyes for Anarkali.
Season Two
Arora remains committed to her satin-skin radiance — her affair with silver on the eyes remains unchanged, and most of her aesthetics align with her last appearance. Her eyebrows are a little thinner and longer this time, and she swaps the pink on the lips for something brown gloss. Malaika Arora on Koffee With Karan is such a moment!
Season Five
Malaika's look transformed radically over the years — in season five, she shrugs off her years-old love for curly 'dos, and displays poker-straight hair instead. Her lips sport a shade of nude, and her eye makeup is darker this time. The razor-thin brows of the early 2000s have been shed, and thicker, more conspicuous brows descend upon her forehead in all their glory. Her radiance remains as intact as ever.
Also Read: Celebrity goofs ups on koffee with karan
Season Six, Ep 3
Malaika opts for dark blue eyeshadow this time while the rest of her makeup pursues her aesthetic from season five. Her hair isn't curly or poker straight – but it flaunts subtle waves this time, and her brows display sharper-than-ever arches.
Season Six, Ep 20
Ah — a throwback to when Arora confessed to liking Arjun Kapoor (our favourite Koffee With Karan Malaika Arora episode). Yup — this is that episode (heart-eyes). And can we just say — those chocolate-brown locks are really doing it for her! Malaika has shifted over to warmer, browner shades this time — her cheeks are contoured, and her lips and eyes display a shade of brown. Such a stunner!
Which one was your favourite Koffee With Karan Malaika Arora look?
GLAMM Up Like a Star with a FREE gift: Click Here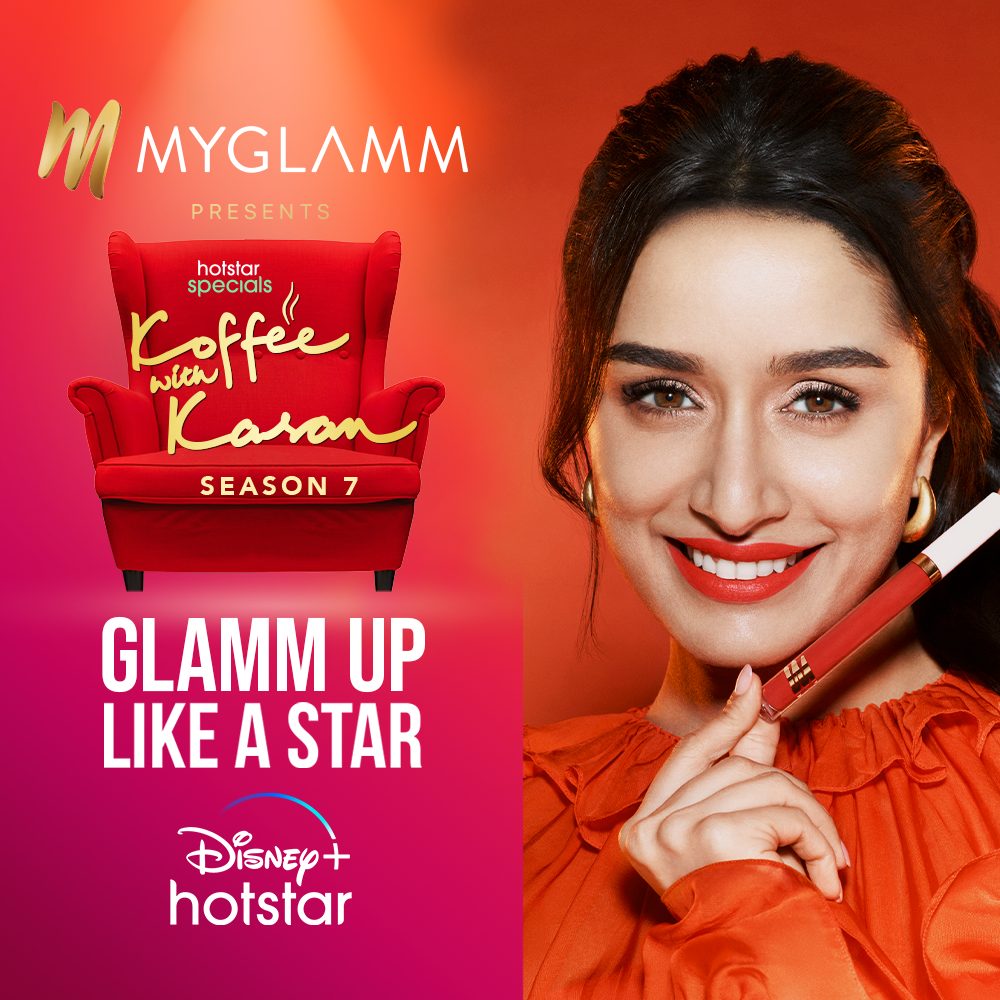 Related Stories:
Featured Image: Instagram
© 2023 THE GOOD GLAMM GROUP