Folk as a genre is very conventional and contributes tremendously to the local, cultural music scene. If you're someone who enjoys listening to Hindi folk songs, then you're in luck as we've rounded up some of the best Hindi folk songs ever made. From old Hindi folk songs to Bollywood folks songs, we've got the best ones for you to enjoy. Go ahead, have a look! 
Best Indian Folk Songs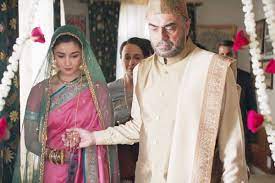 Whether you're in the mood for some traditional Hindi folk songs or Indian folk songs, we've got you covered. Check out these amazing Hindi folk songs that will get you in the mood right away!
Kesariya Balam
Padharo Mhare Des! This folk song of Rajasthan is one of the most beautiful tracks ever made featuring mehmannawazi and the rich culture of India. 
Kaala Doriya 
Here's a wedding song that you'd fall in love with as soon as you hear it. The track sung by Surinder Kaur is a classic saangeet song that revolves around giving the bride ideas on how to deal with her in-laws. 
Mehndi Ni Mehndi
Looking for the perf song to play at your mehendi party? Stop right here, as we found you the best one! Mehndi Ni Mehndi symbolises the bride-to-be's happiness at applying heena on her hands for her dulha. 
Chaudhary by Mame Khan
A soul-stirring folk song, Chaudhary by Mame Khan is a Rajasthani song.
Misri Ko Baag Laga De Rasiya 
Sung by Mukesh Bagda and Seema Mishra, Misri Ko Baag Laga De Rasiya is a popular Rajasthani folk song. The lyrics go like yeh palkon mein kuch baate hain, tere bina, tere bina, adhuri si, sari raatein hain, tere bina, tere bina. We're totally waiting for this song to be noticed by Bollywood to give us an inspired version of this piece!
Ghoomer 
Ghoomer by Seema Mishra is one of the most popular folk songs in Rajasthan. We bet that this fun track will make you want to get grooving right away!
Khari Khari
Heartbroken and looking for an apt song? Go ahead and listen to Khari Khari which is all about cheating partners!
Suhe Ve Cheere Waleya 
You know the song is going to be special when a few notable singers collaborate for a track. Suhe Ve Cheera Waleya is one of those special numbers. The slow tempo of the song is the perfect background music for any shaadi sangeet. 
Bollywood Folk Songs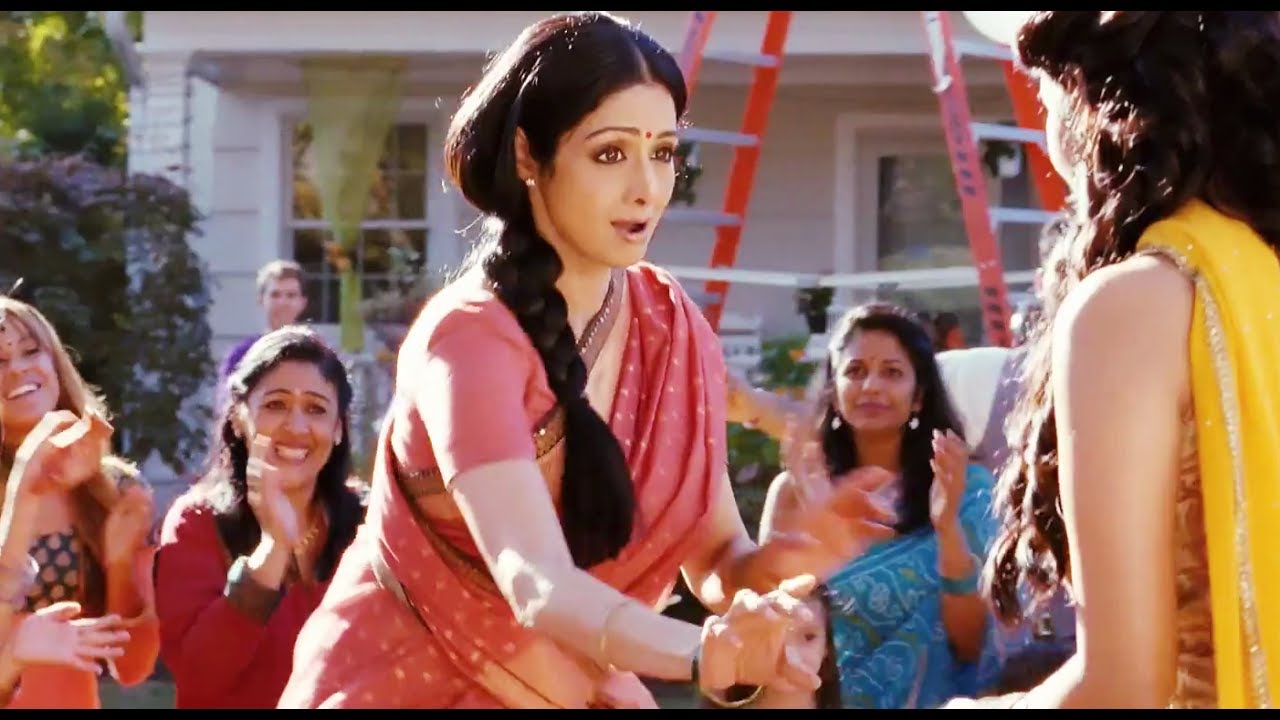 If you thought that folk music was old and boring then let us tell you that it's really not. Remember Navrai Majhi from English Vinglish or Dilbaro from Raazi? They've both been inspired by folk songs. Check out these Bollywood folks songs that we still can't get over. 
 Navrai Majhi From English Vinglish
This song won our hearts back when it was released and TBH, we're still not over it. This track is actually a popular Marathi folk song that's traditionally sung by the bride's family at the wedding. The beautiful song praises the beauty and grace of the bride while also celebrating her dreams.
Engine Ki Seeti From Khoobsurat
Remember this popular song from Khoobsurat which has Sonam Kapoor dancing with the prajha in the middle of the night? Turns out that song has been inspired by a Rajasthani folk song. Shocked? We were too! While the Bollywood song is a fun dance number, the original track featured indecent lyrics!
Dilbaro From Raazi
You don't need us telling you how popular this song is even today. I mean, look at any wedding Insta page and you'd know what we're talking about. Most brides enjoy performing on this number for their parents. Remember Juhi Godambe's adorable dance video from her shaadi that had us all crying? Yeah well, the opening lines of this song are actually a part of a Kashmiri wedding folk number.
Genda Phool From Delhi-6
We don't blame you if you don't remember this movie but we're absolutely sure that you still remember this awesome song from the movie. Turns out, this simple but awesome song is actually a Chattisgarhi folk song called Dadariya. 
Ambarsariya From Fukrey
This is one of Sona Mahapatra's most famous songs to date and for all the right reasons. The song is basically inspired by the Punjabi sacred song, Rakkhi Charna De Kol. That's not all, the lyrics have been slightly modified for the movie and are inspired by another Punjabi song. Inspiration at its best, right?
Bumbro From Mission Kashmir
We're no crystal ball readers but we can bet that every 90s kid has heard this or performed to this track at school functions. And did you know that this song is inspired by a traditional Kashmiri folk song called Bumbro? Traditionally, the original folk song is a wedding song sung during mehendi ceremonies. 
Nimbooda From Hum Dil De Chuke Sanam
Another popular number that we've been obsessed with while growing up. The peppy track from HDDCS is actually a traditional Rajasthani folk song. 
Mor Bani Thanghat Kare From Goliyon Ki Raasleela Ram-Leela
Would you believe us if we told you that this Deepika Padukone song is actually inspired by Rabindranath Tagore's poem Navvarsha from 1920? Believe it, cause it's true! This song has a whole lotta history as it was originally a poem then it was Poet Jhaverchand Meghani who translated it into a Gujarati folk song titled Navi Varsha in 1944. 
Balle Balle From Bride And Prejudice
What absolute energy this song is, no? Remember the last para of this song that goes like bage wich aaya karo, jado chand chup java, tusee mukhda dikhaya karo? Well, this particular stance is inspired by a famous Punjabi folk song called Baage Vich Aaya Karo. 
Also Read
Romantic Songs for Boyfriend: Dedicating a romantic song to your partner is the perfect way to let them know how much you mean to them. For your ease, we have compiled some really romantic songs that they will surely love!
New Bollywood Songs: In case you were looking to add the latest Bollywood songs to your playlist or just love Bollywood in general, you'll love our selection of the new Hindi songs list!
15 Best Bollywood Dance Songs: Bollywood party songs are upbeat, fun and can lighten up your mood instantly. Here's a list to check out.
Best Shreya Ghoshal Songs: Here's a list of the best Shreya Ghoshal Hindi songs and Shreya Ghoshal new songs to get you going. 
50 Best Punjabi Songs:  Here's a list of the latest and the best Punjabi songs for you to enjoy on all occasions – from when you have to perform at a shaadi to when you're sitting alone in the car listening to romantic songs.
Best Happy Birthday Songs List: Want to add some fun to your party? Tune into our list of the best happy birthday songs list.
Best Diwali Songs : No time for setting diwali song playlist, you can readymade from here.
Best Funny Songs: These songs will never go out of date? Why? Find it out yourself.
Punjabi wedding song : A wedding party without songs in the background is just like lemonade without sugar, check out these special punjabi wedding songs.
Songs for best friends: Why to scratch your brain when we have already listed down songs for your best friends perfectly, check it out
New Year Songs : Why to waste your time in preparing a new years party song list, when you can play this playlist.
So fam, ready to listen to these fab Hindi folk songs on loop? 
Featured Image: Youtube