It is said that you cannot choose the family you are born into, but you can choose your friends who become your family. That's actually true! Your friends are the people you are the closest to after your family. They are the ones who know you the best and love you for who you are. To celebrate friendship is to celebrate life and to do that, we have found some amazing songs for friends.
You can play it for them at parties or share it on your social media and tag them. These beautiful songs on friendship will instantly bring a smile to their faces and make them adore you even more. So, what are you waiting for? Here are some songs for friends that you need to add to your playlist right away!
Songs About Best Friends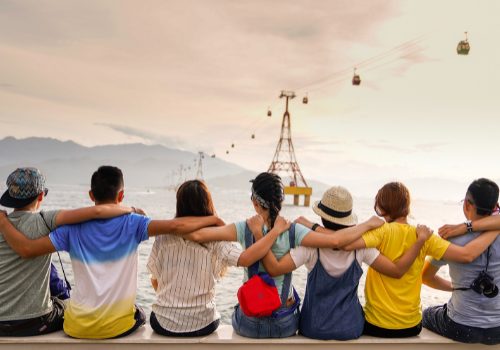 No one can replace your BFF in life and there are no two ways about it. So, to cheer that amazing bond you share with your bestie, here are some fun songs about best friends that you can listen to now. You can also send them on social media and surprise them with love!
Yar Mod Do – Guru Randhawa
Mainu mere yaar mod do… It's such a beautiful track! It's one of the best songsfor friends that will instantly remind you of your love for them. The entire meaning of the song is that you do not need any materialistic things in life as long as you have your friend.
 Yaaron – Rockford 
Remember this song? It's so emotional and so meaningful. We bet that you cannot listen to this one without giving a call to your bestie. It reminds us of our school days and college days and how we loved created so many beautiful memories with our squad.
Pyaar Ke Pal – Indian Idol 
It's so true! Whether you and your bestie are together tomorrow or not, your friendship with them and your bond is eternal. The memories you make with your friends will live on forever and this beautiful song for best friend tells us just that.
Yaari Hai Imaan Mera – Zanjeer 
We know that it's quite an old song, but it is gold! It reminds us that friendship is sacred and one of the purest bond that exists between two people. To be a good and loyal friend to someone is one of the biggest virtue in today's world.
Nanga Punga Dost – PK
It's a fun song that you are going to love and so will your bestie! It's a perfect song about best friend and it reminds both of you how cute you two are together. You can tease them with this track and have a good laugh about it later.
English Songs For Friends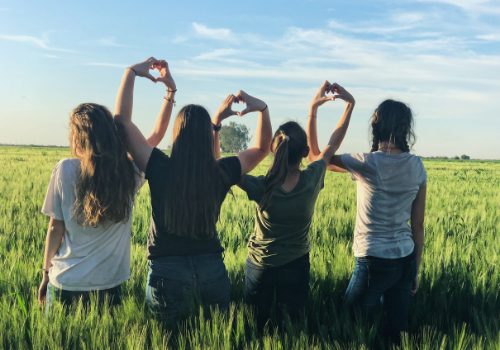 If your friend is someone who is obsessed with English songs then do not stress! We have listed some amazing English songs for friends that you can play for them and dedicate to them. They are going to love it!
Count On Me – Bruno Mars
Whether you are miles away from your friend or literally in the next room, it just does not matter because when they will need you, you'll be there. And surely enough, whenever you will need them, they will be there for you no matter what.
I'll Be There For Your – Rembrandt
There's hardly anyone in this world who does not know and love this song, thanks to everyone's fave sitcom, Friends. Well, where can we sign the petition to make this song for friends the official friendship song anthem?
If You Wanna Be – Spice Girls
Well, you and your besties can play this song whenever you want and have a gala time because it is LIT AF! The peppy song reminds us that it's okay to be high maintenance and demand more 'coz we're worth it!
See You Again – Wiz Khalifa
This is such an emotional song for friends that you can not listen to it without feeling senti. It's been a long day, without you my friend, I'll tell you all about it when I see you again. These words say it all. Whenever you meet your buddy, you will catch up on things exactly from where you left.
Real Friends – Kanye West
Kanye West is a whole mood in himself and he can drop truth bombs while making you groove. This song for friends does just that as it reminds you who your real buddies are and makes you feel grateful for them.
Bollywood Songs For Friends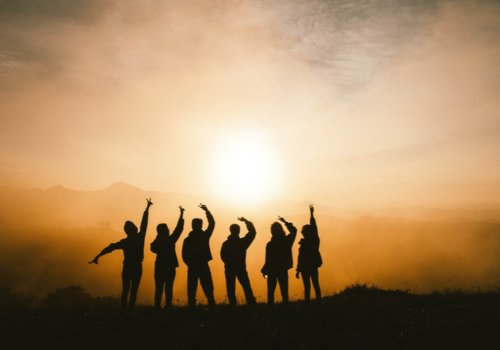 If your squad loves to trip on cool Bollywood tracks, then we have curated just the right playlist for you. Here are some fab Bollywood songs for friends that they're going to love!
Tera Yaar Hoon Main – Sonu Ke Titu Ki Sweety
The perfect song for friends does exist and it is this. Four simple words-Tera yaar hoon main-can say it all. It's meaningful to another level!
Atrangi Re – Wazir
Amitabh Bachchan and Farhan Akhtar's soothing voices will make you wanna groove on this trippy song. It captures the unique bond that all the friends share and it's amazing!
Jaane Kyu – Dostana
Isn't this how all the friendship in this world works? As long as you have your friend by your side, things will be perfectly fine.
Jaane Nahi Denge Tujhe – 3 Idiots
It's a song that will make you emotional AF! Your BFF is your family and dil ka tukda and you really cannot imagine your life without them. The possibility of them leaving you? Nada!
Tu hi Toh Mera Dost Hai – Yuvraj
Friendship is love and love is friendship. When it comes to this special bond, you can do anything for them and this song for friends tells us just that.
Songs Dedicated To Crazy Friends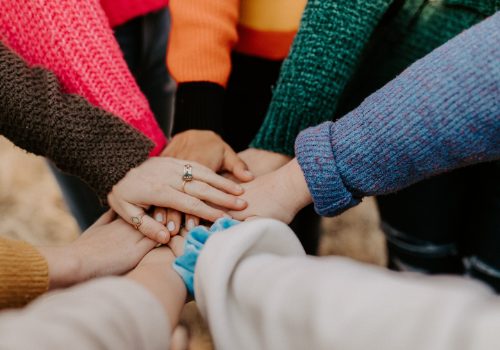 While some friends are sweet and mature, some are absolute nutcases and you love to do all kinds of crazy stuff with them. Here are some songs dedicated to friends that can bring out the best and the funniest side in you.
Daaru Desi – Cocktail
Yes, just being with them can make you feel intoxicated and that's why this is the perfect song for friends who bring out your fun and crazy side.
Taake Jhaake – Queen
TBH, it's quite an underrated song and needs to get added to your playlist STAT! It's so peppy and will get you in a vibrant mood instantly.
ABCD Yaariyaan – Yaariyaan 
It's such a cool and funky song that will legit make you start your pyjama party right away! You have to play this fun song for friends whenever you are having a night out or slumber party with your squad.
Fuk Fuk Fukrey – Fukrey
This upbeat song will make you wanna start dancing instantly. It has that masti and fun vibes that you just cannot ignore. Oh, and while listening to this track, if you feel like making impromptu plans, then don't hesitate and just go for it!
Dil Chahta Hai – Dil Chahta Hai
This is the OG song for friends that will make you wanna go on a road trip STAT. It captures the essence of friendship beautifully and we cannot get over the fact that is has the most amazing lyrics ever. Hear it for yourself.
More Songs For Friends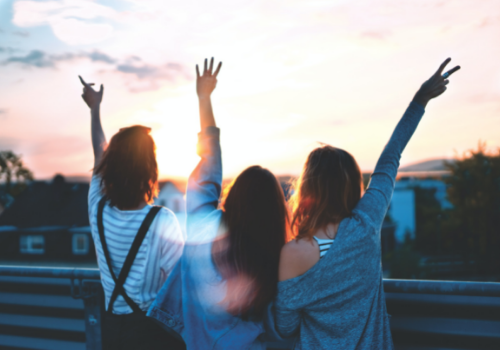 Here are some more songs for friends and on friendship that you need to listen to RN:
Friendship Day Songs You can send one of these friendship day songs to your friends or make an entire playlist for them. If you wanna tell your buds how much you really love them then these friendship day songs might help.
Best Children day songs : Here are some of the best curated children day songs for your baccha party.
Roadtrip Playlist Whether you are taking a road trip with friends or just planning to go solo, a good playlist is something you'll need, for sure. We have compiled a list of 10 Hindi songs that will be perfect to switch on your vacay mode.
Vacation Songs Playlist For those joyous travels, we bring you the ultimate list of some of the best vacation songs you need to curate for your next holiday destination with your group of friends!
Songs For Bestie Engagement As besties, it's your responsibility to make every moment of your BFF's engagement ceremony memorable. These awesome songs for bestie's engagement are all you need!
Punjabi Songs For All Mood Whether you're in the mood to dance or romance or you just want to listen to something soulful, Punjabi songs have it all. ere's a list of the latest and the best Punjabi songs for you to enjoy on all occasions.
Punjabi wedding song : If you know someone whose wedding is sometime around, you can suggest them these punjabi wedding songs for extra special wedding ambience
Fam, hope you add all these songs for friends to your playlist!
Featured Image: YouTube