A big fat Indian wedding is nothing without some drama and theatrics! Gone are the days when the bride & groom used to simply slow walk to the wedding mandap. Making stellar entrances and exits in expensive cars is now the latest trend instead! With the designated vehicle increasingly becoming the center of attraction, it is only natural to make sure that your wedding day ride looks beautiful too! Have a look at our picks of the best wedding car decoration ideas to get some inspiration on how to bling your ride for the big day.
From simple wedding car decoration with flowers to wedding car decoration with ribbons, you'll find various ideas that you can take cues from!
Wedding Car Decoration With Ribbon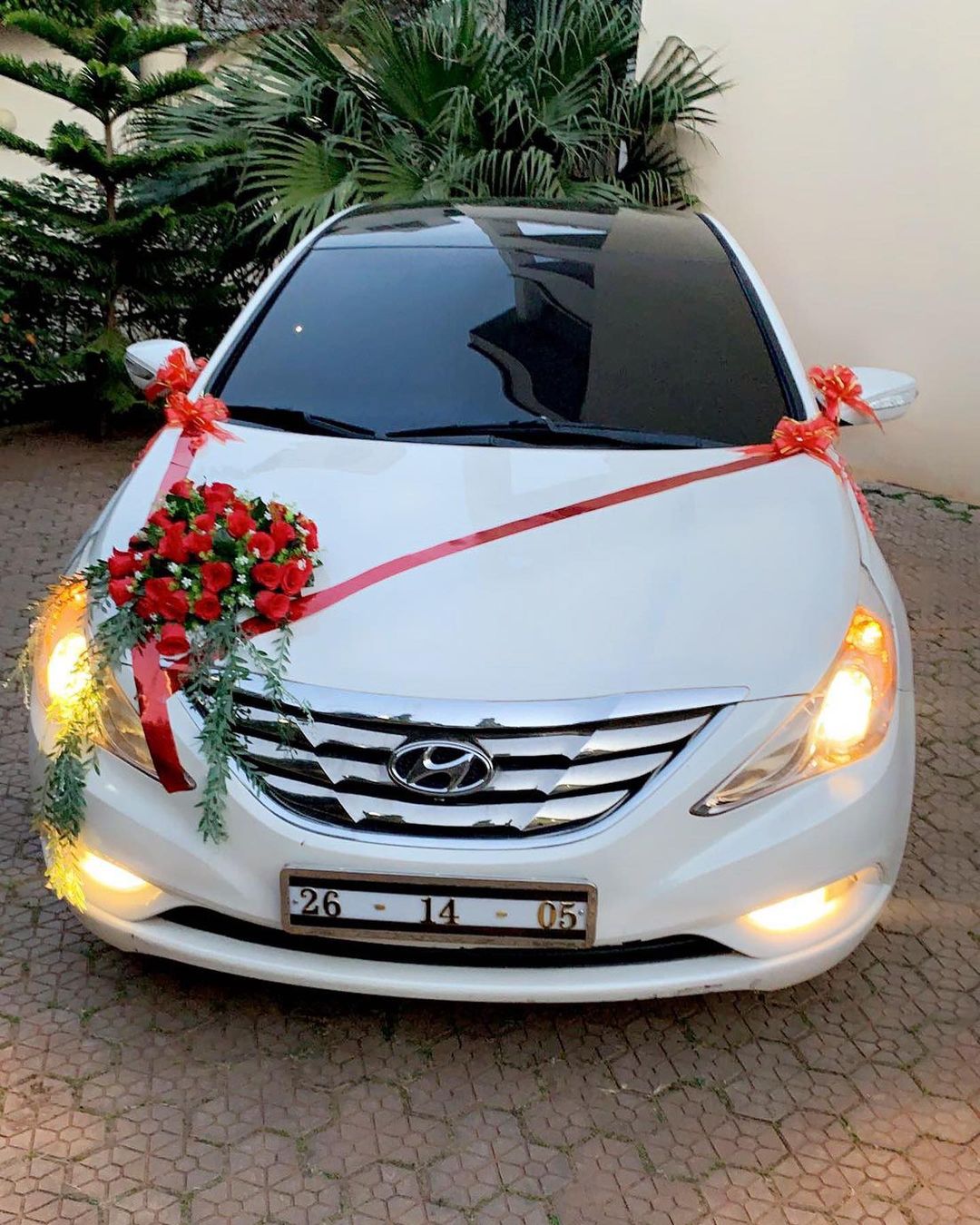 Wedding car decorations with ribbons and flowers can instantly glam up your wedding day ride! This wedding car decoration idea is easy to execute, and you don't necessarily need professionals to do it for you.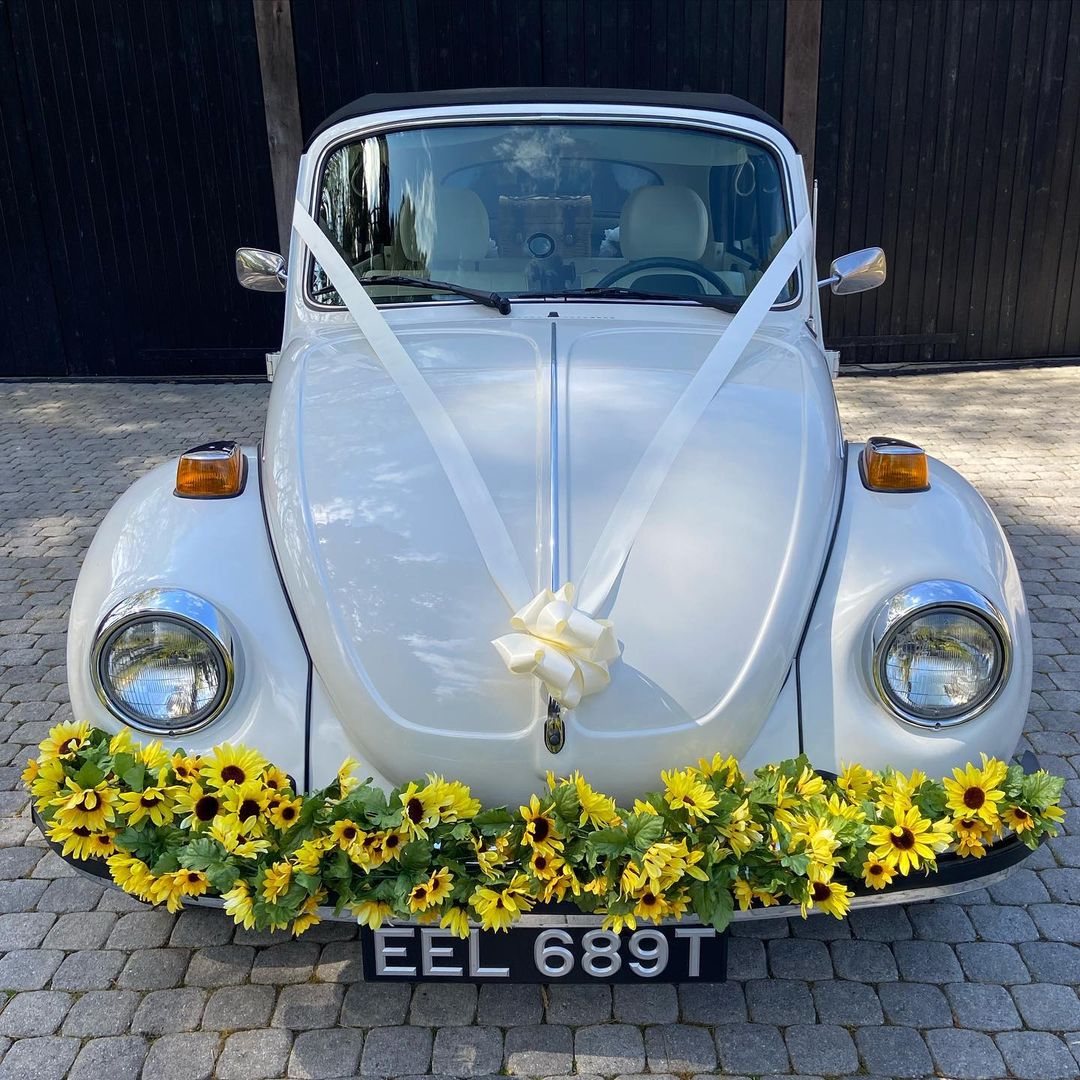 We're loving the look of the white ribbon decoration on the white car. The arrangement of bright yellow sunflowers below enhance the beauty and give all the festive feels!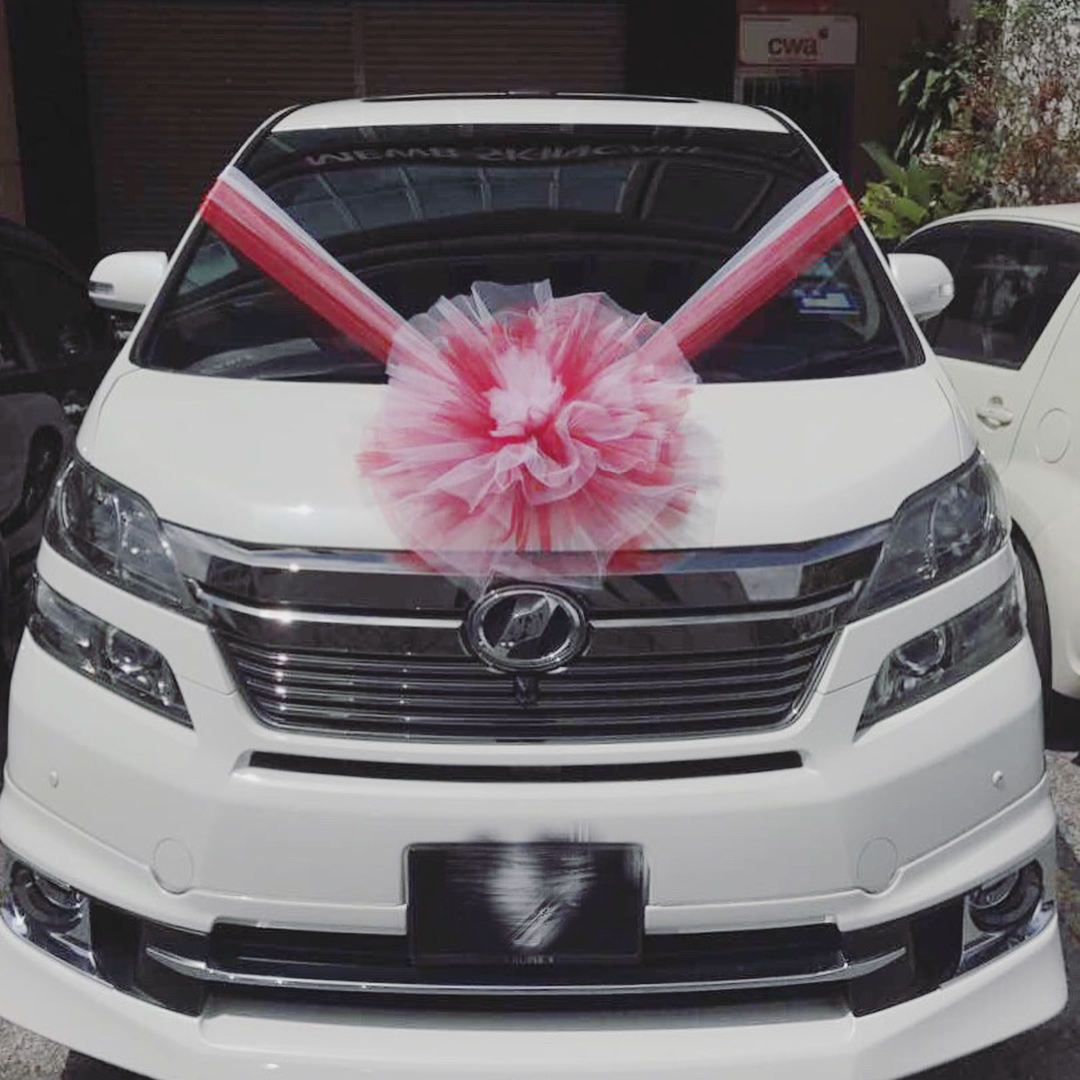 Instead of satin ribbons, you can also make use of tulle ribbons to give your car a decorative look. This wedding car decoration idea is quite easy, and can enhance the look of your car.
Simple Wedding Car Decoration With Flowers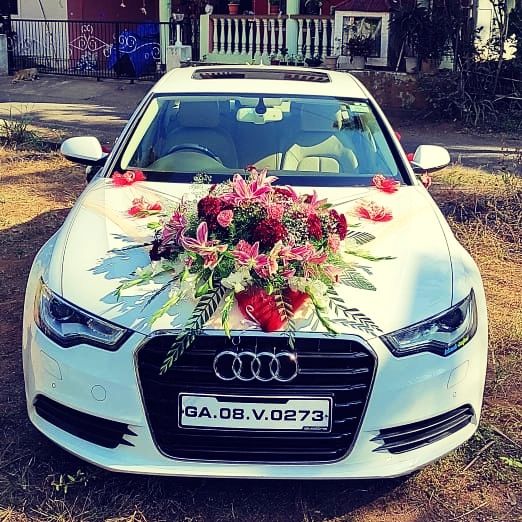 Decorating your wedding car with flowers is the most common and easiest way to spruce up the look of your car, and make it look attractive instantly! If you're looking for a simple wedding car decoration with flowers, just add a bunch of colourful flowers over the hood of the car.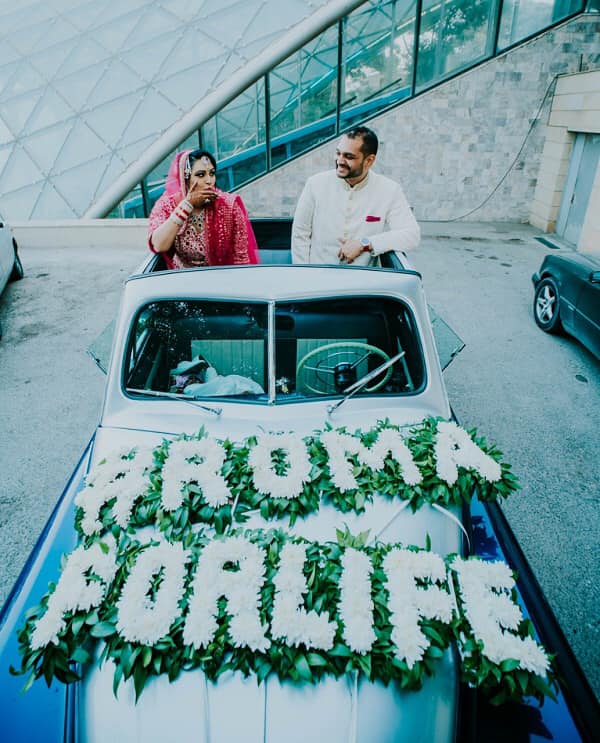 Here's another wedding car decoration idea that we're in love with! You can have your personalized hashtag made from flowers and leaves to achieve this extraordinarily beautiful look.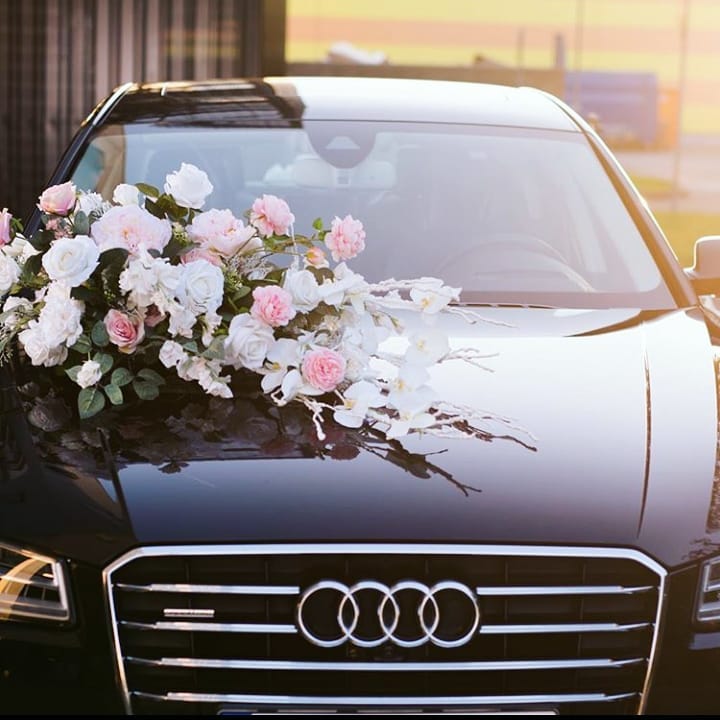 Instead of having a bunch of flowers smack in the middle, you can instead opt for flowers on one side. Just make sure it's not on the driver's side as it can hinder the front view. We're loving how neat and classy this arrangement of pink and white flowers looks! 
Wedding Car Decoration With Net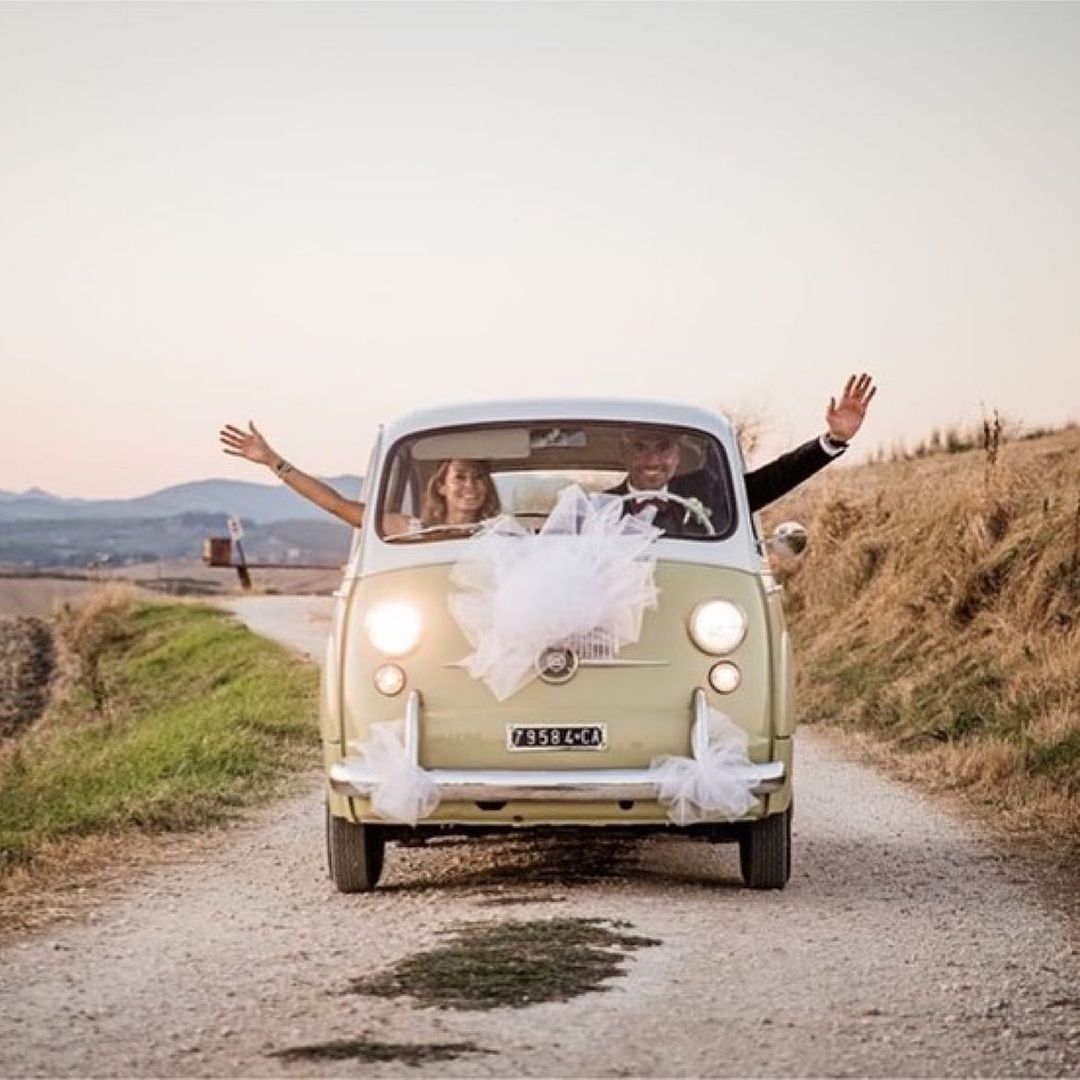 Net fabric can add a charming look to your wedding car, and make it appear beautiful! Simply use ruffled net in the form of flowers, or ribbons and add it to the hood of your car. We're loving this simple white wedding car decoration with net that amplifies the look of the car without being over-the-top.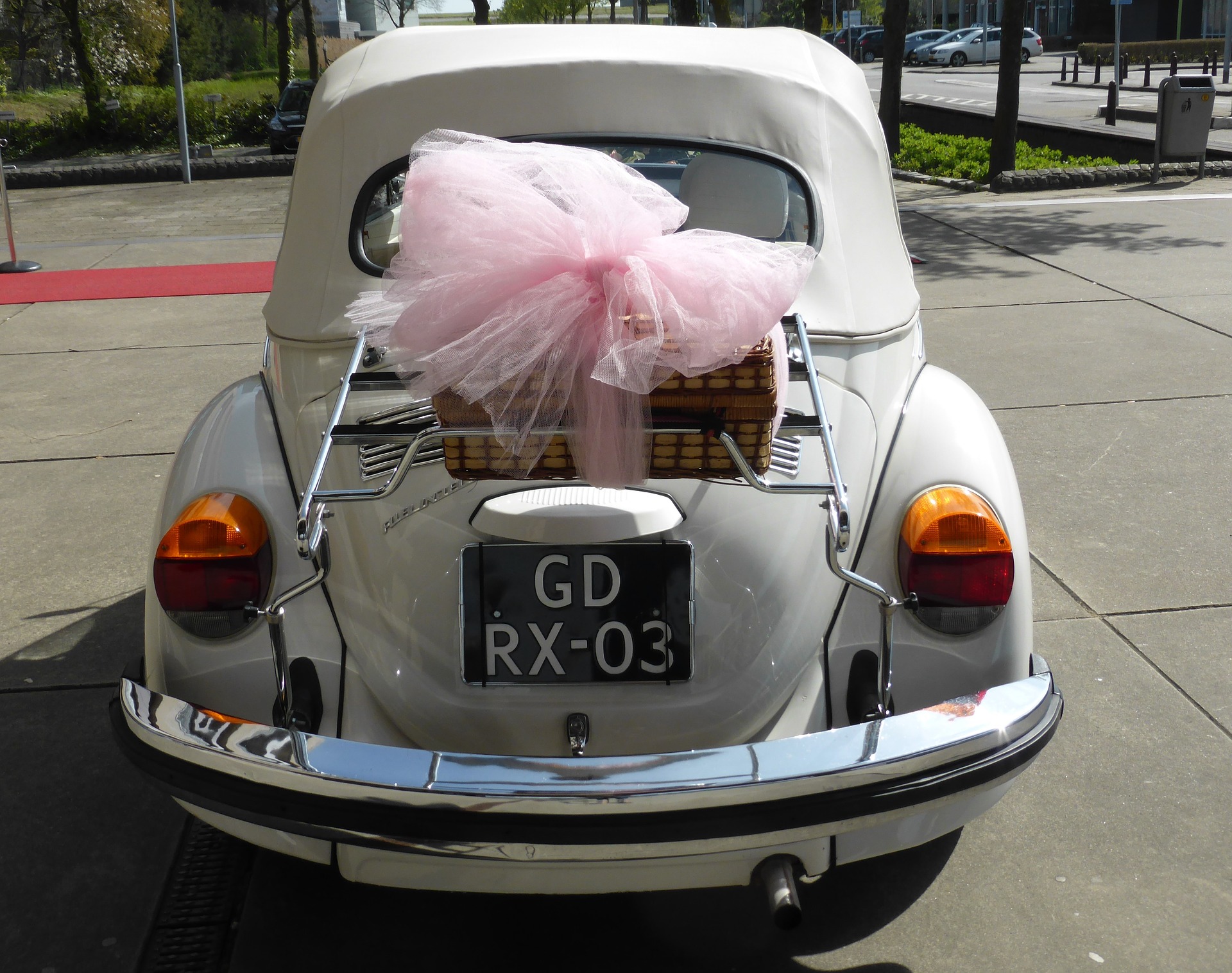 Here is an adorable wedding car decoration idea if your ride is a sedan type. A beautiful bow that compliments the colour of the car, nestled on top of a picnic-style basket amps the cuteness quotient of the car.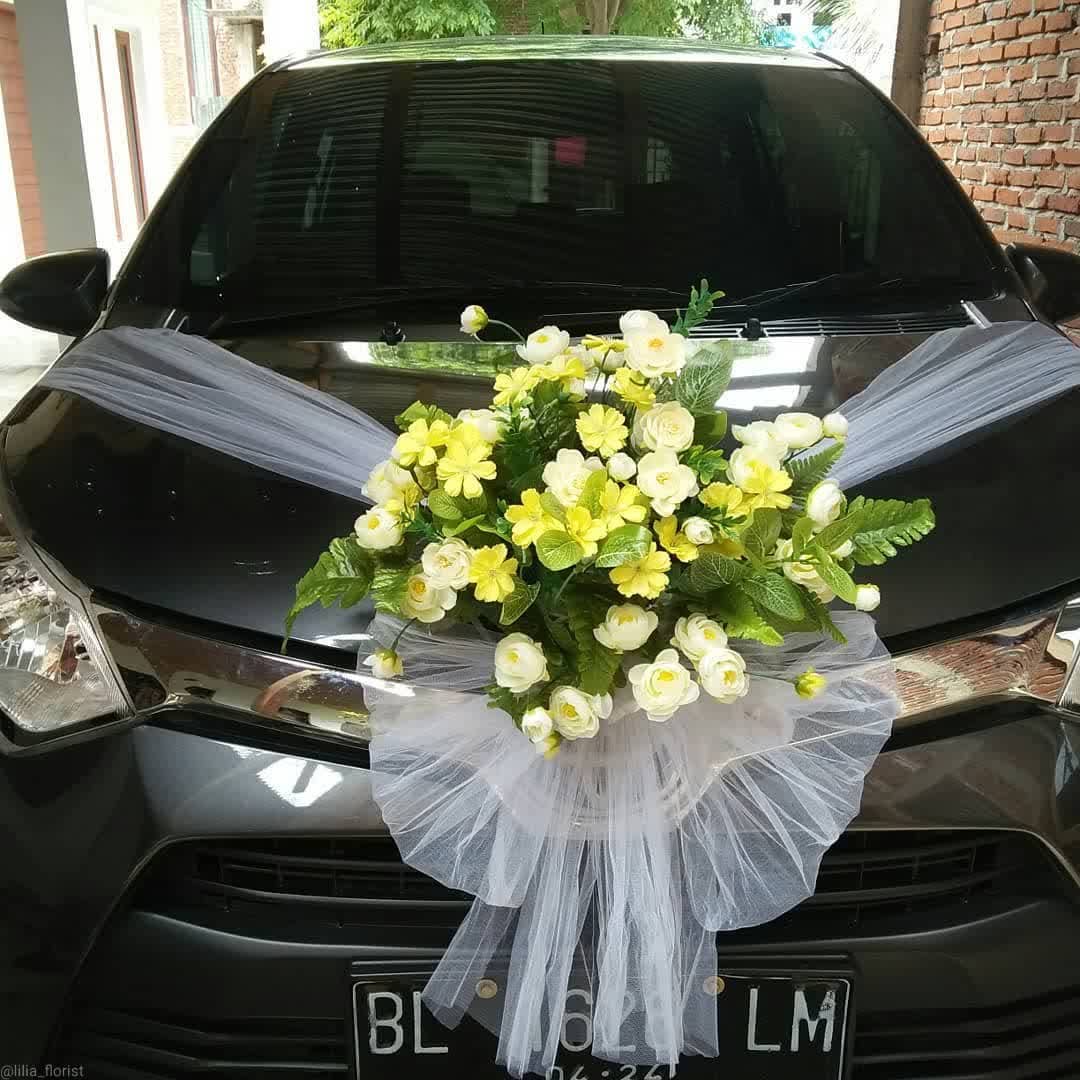 If you think decorating your wedding car with net is too simple, you can also add a bunch of flowers to add to the beauty. 
Ravishing White Car Decoration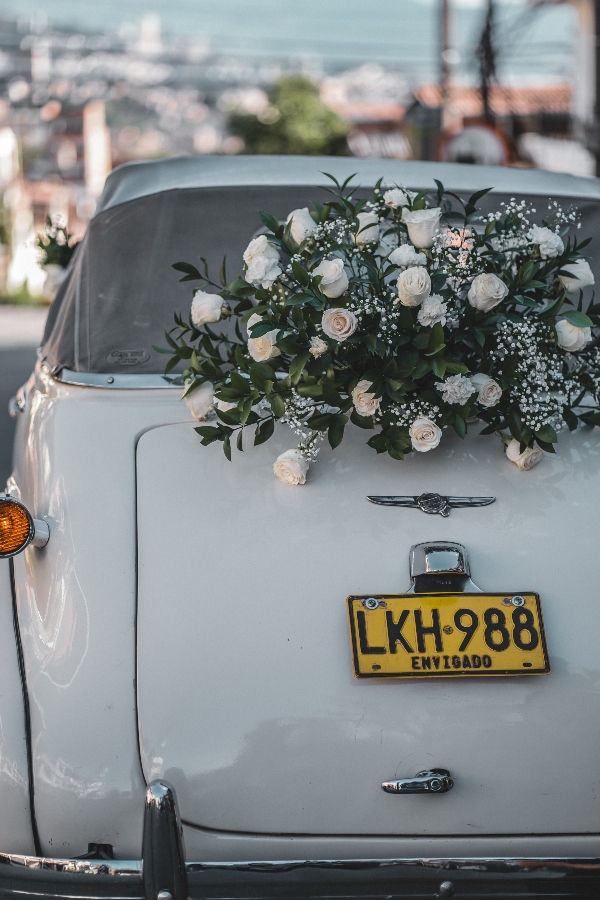 Keeping your decorations simple will help you get the elegant look you desire. A bouquet of white flowers of your choice resting on the boot of your white vehicle looks graceful and would make for great pictures too. We're loving how minimal yet elegant this simple wedding car decoration looks!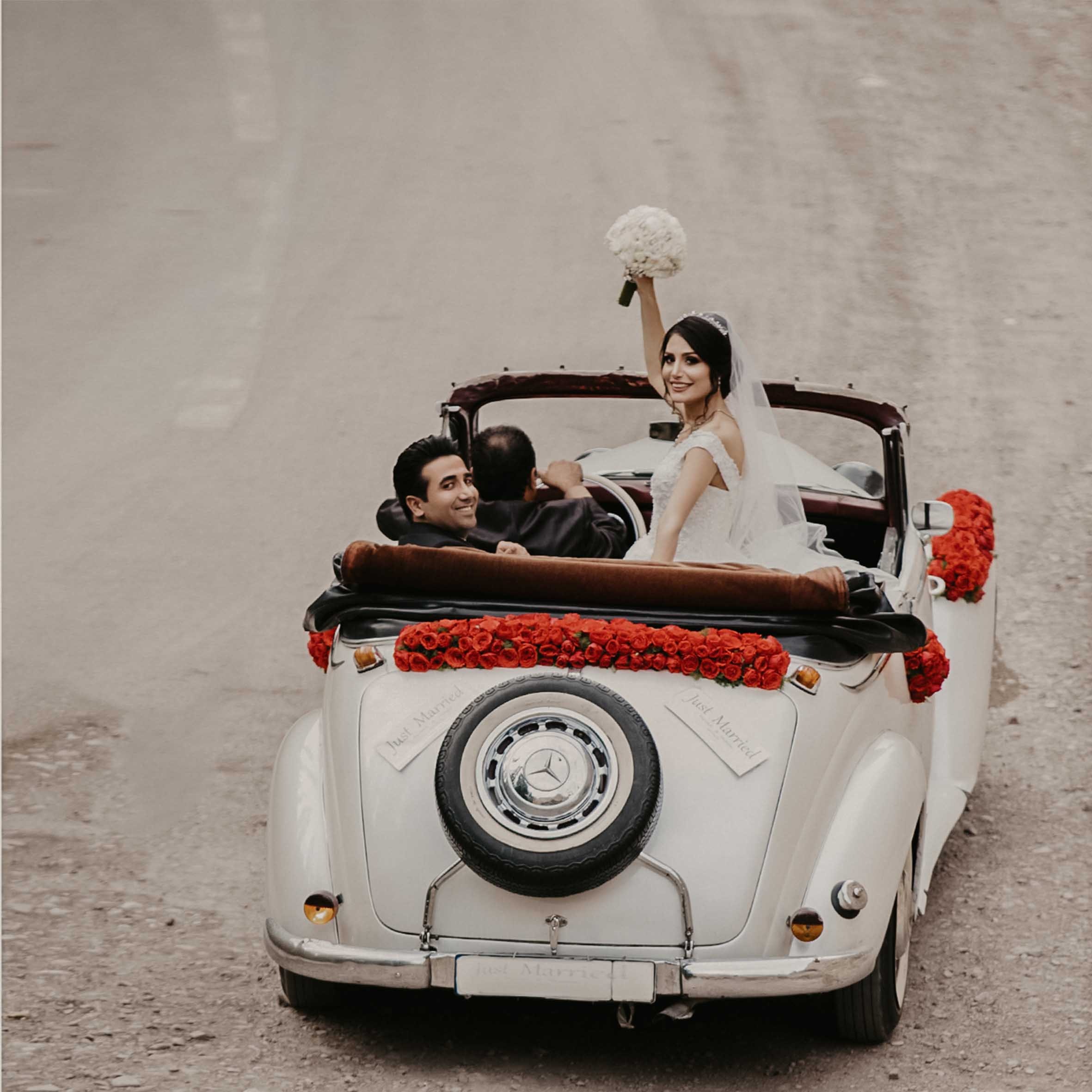 Using dark-colored flowers like roses, irises, etc. for decorating the outlines of your white car is a good decor option if you are looking for simplicity. You can also consider using bunches of flowers on smaller elements such as the door handles or side mirrors.
Floral Roof-Line Car Decoration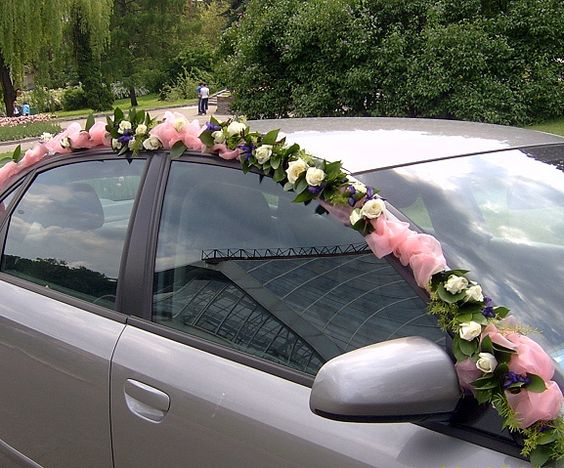 You can implement this easy wedding car decoration idea on its own or in conjunction with other ideas mentioned in the article. Make use of the natural arch shape of the roof of your car to make colorful flowery arches.
Bottom Windshield Wedding Car Decoration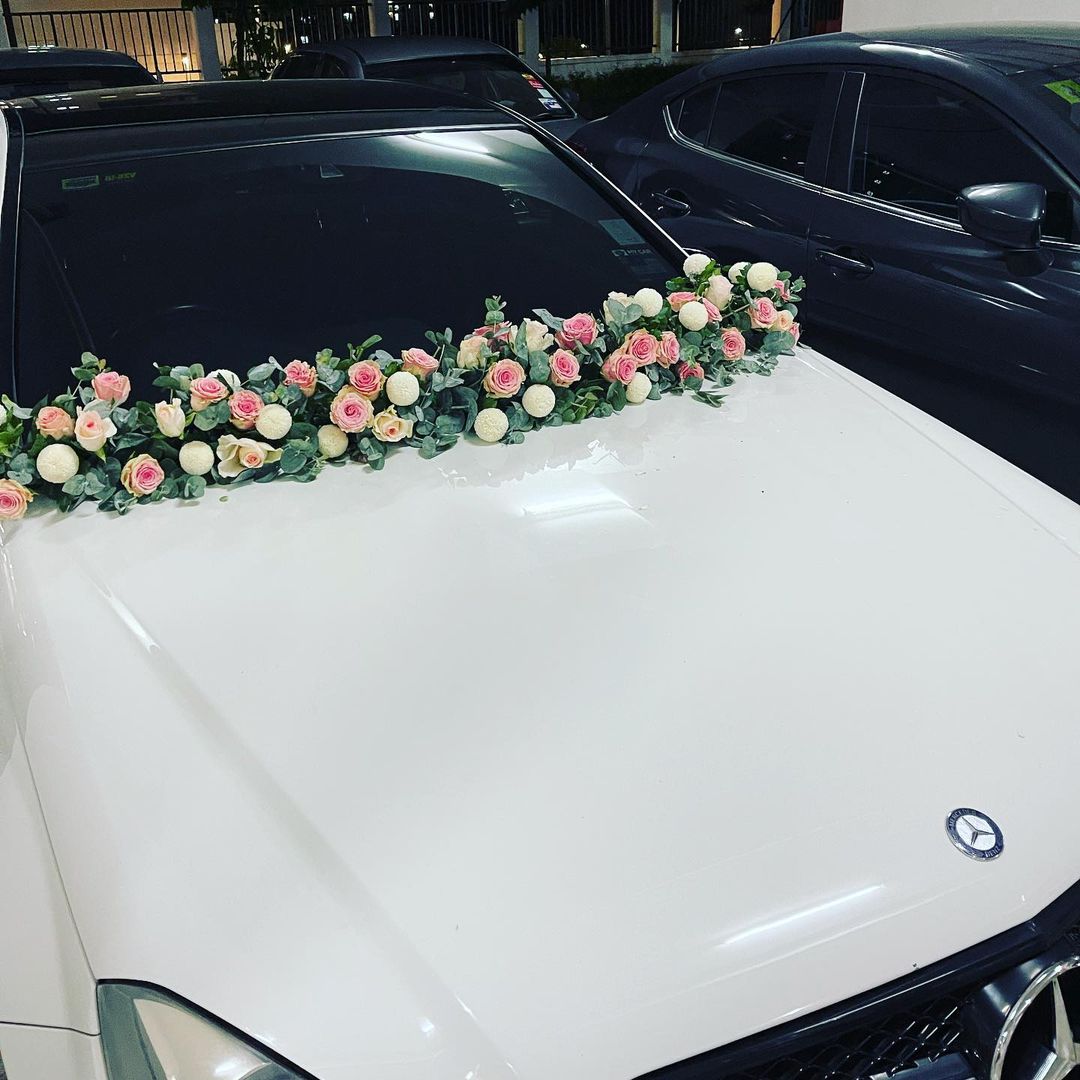 An assortment of flowers of various colours rested across the bottom of the windscreen is an attention grabber. Place the flowers in such a way that the vipers are hidden and it all looks like one seamless decoration piece.
Minimalistic Wedding Car Decoration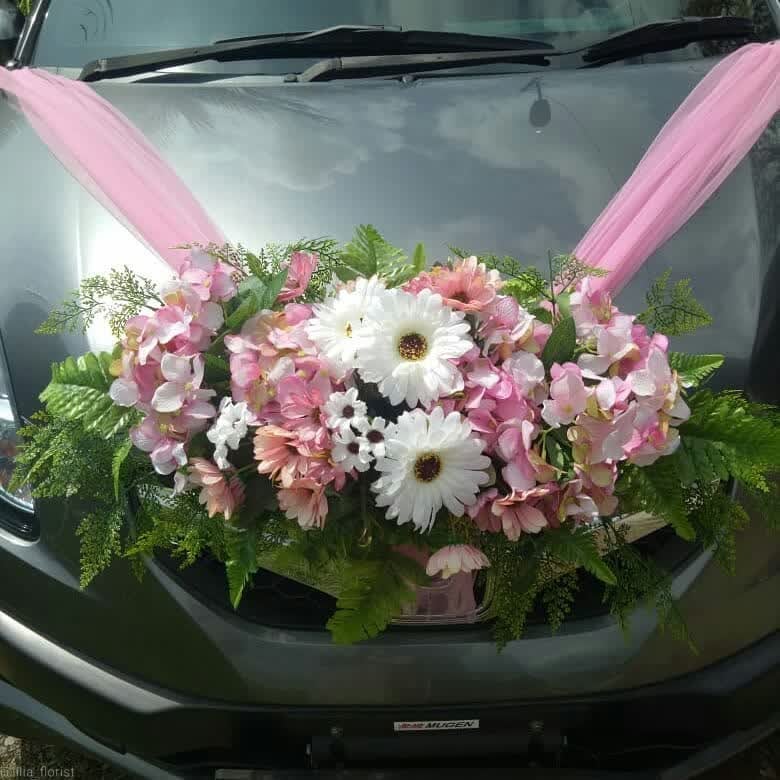 Love all things minimal? Then you're gonna love this wedding car decoration idea! Simply choose two colours for the décor in contrast to the colour of the car. In this case, pink and white coloured decoration has been used for a black car. The net fabric and the bunch of flowers look really elegant!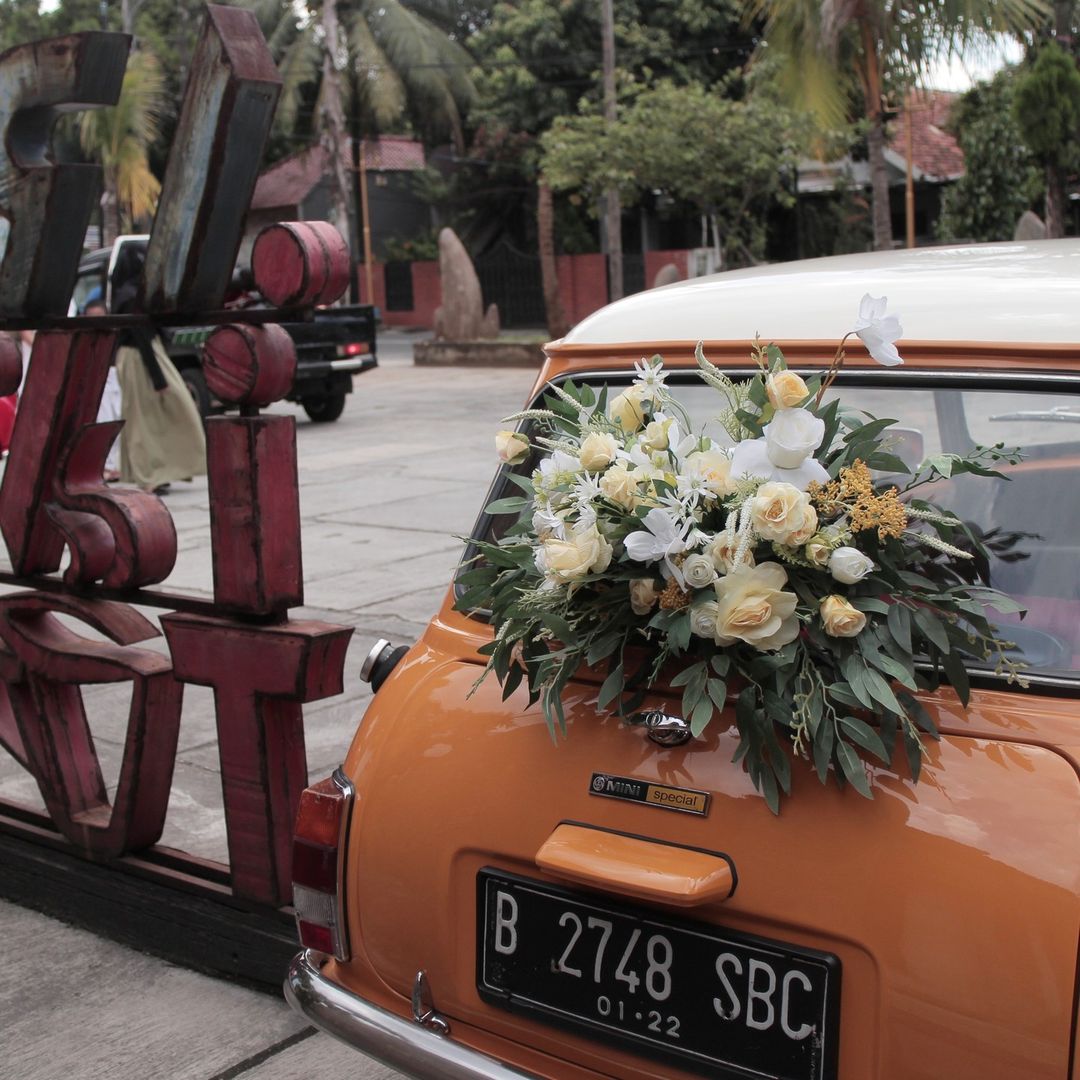 You can also simply decorate the rear of the car with a bouquet of flowers such as this one! In this case, lighter shades of flowers have been used to complement the bright orange shade of the car, and the result is simply stunning! 
Car Decoration Ideas With Figurines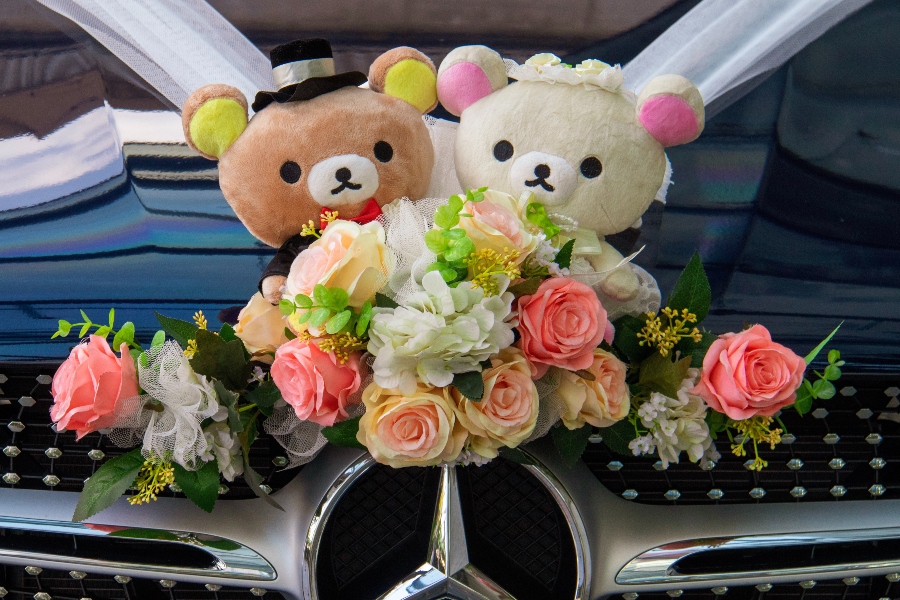 Your wedding car decoration idea doesn't necessarily have to include just flowers and ribbons. You can also have certain figurines added to your décor such as these adorable plush toys that add to the cuteness! 
Just Married Car Decoration Ideas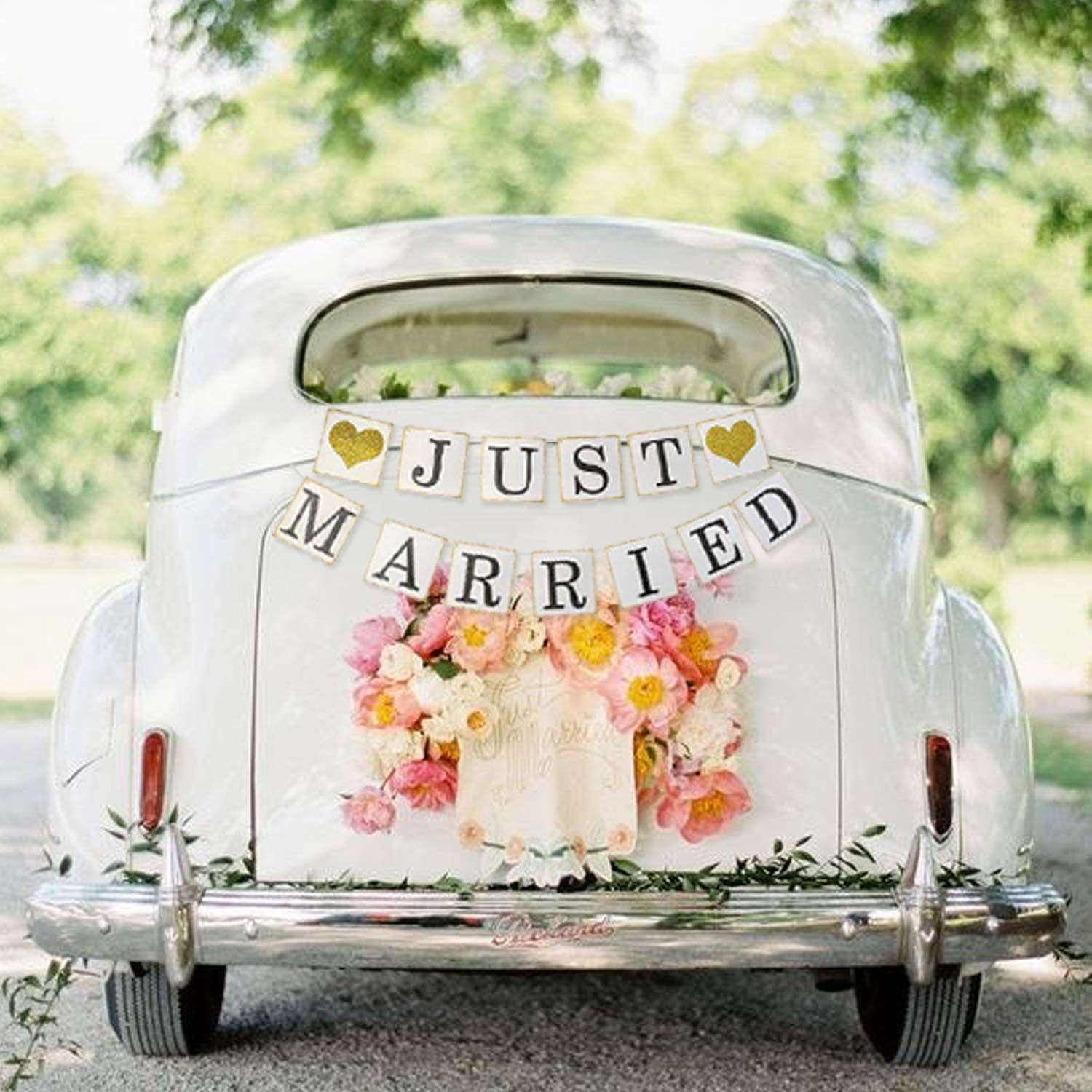 The best part about Just Married car decoration ideas is that you can easily buy the banners online. You can also easily get the banner customized and add your hashtags for a more personalized look. We're loving this wedding car decoration that includes the 'Just Married' banner along with a few pastel coloured flowers below! This wedding car decoration idea is sure to grab attention on your wedding day.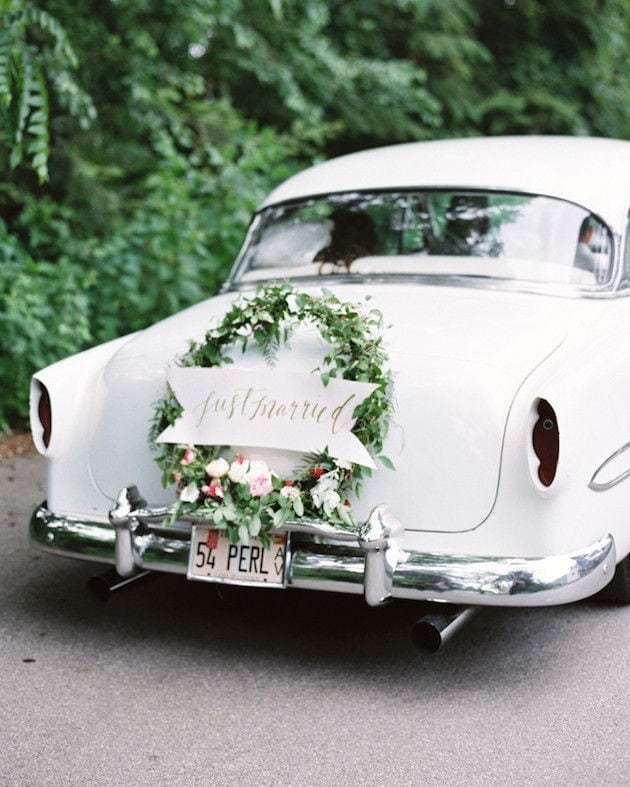 Instead of adding a bunch of flowers, you can also have a floral wreath along with the 'Just Married' banner. What's more, is that it will look great as a photo prop if you wish to take pictures against it.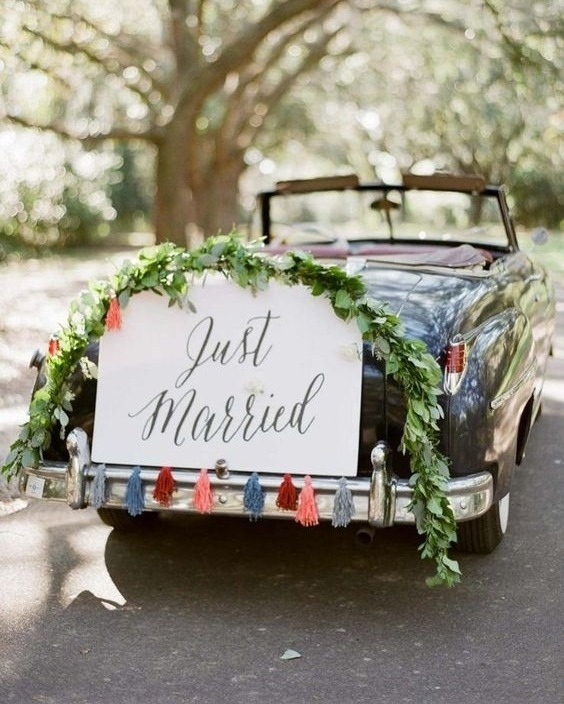 The colourful tassels add a bright pop of colour in this 'Just Married' car decoration idea and we're loving the use of the arch made using leaves!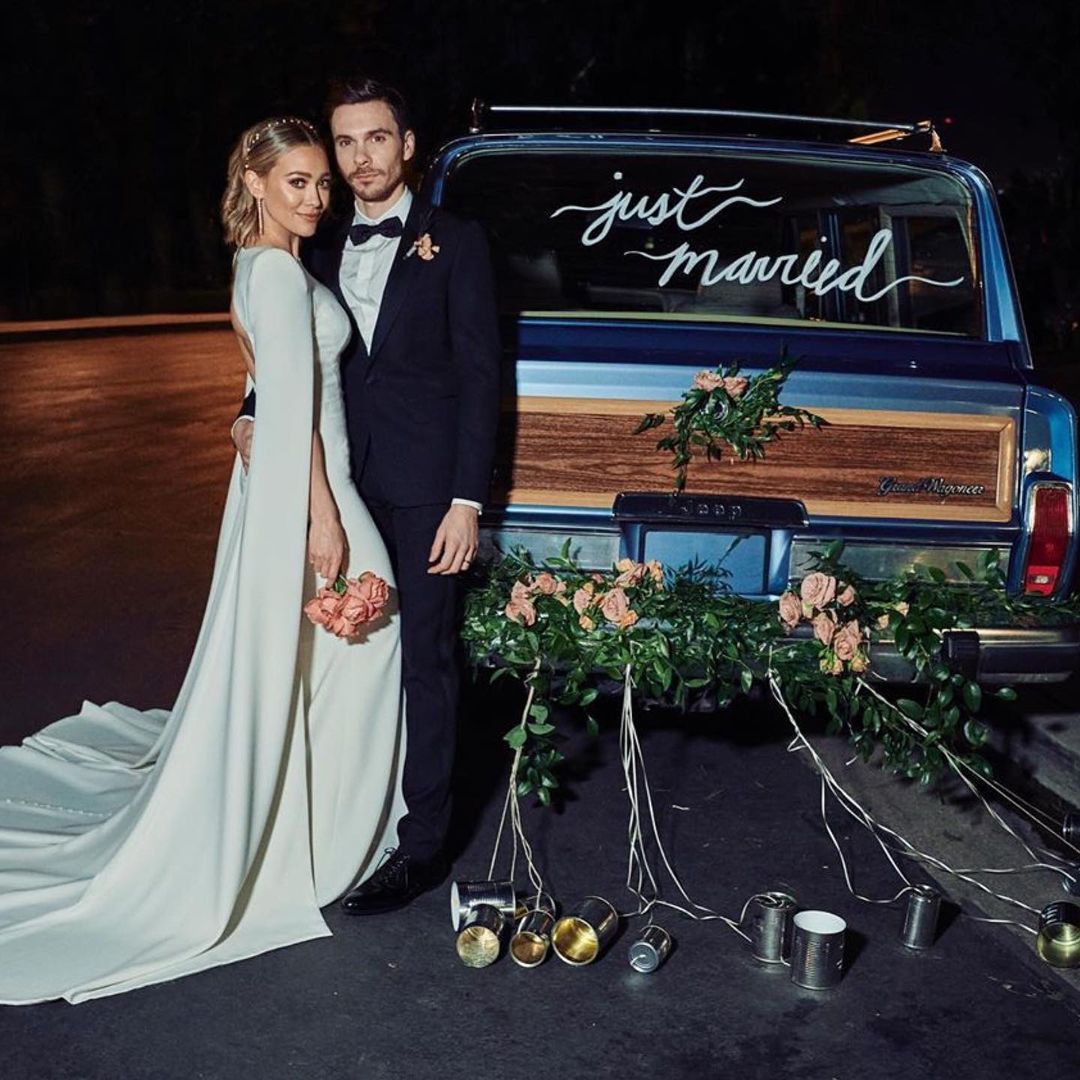 You must've seen it in the movies: tin cans tied to the back of the car, and 'Just Married' written on the rear window. You can easily recreate the same! All you need for this wedding car decoration idea, is a white marker, a bunch of old cans, and some strings. Add some flowers to add to the beauty of your wedding car. 
All Pink Theme Car Decoration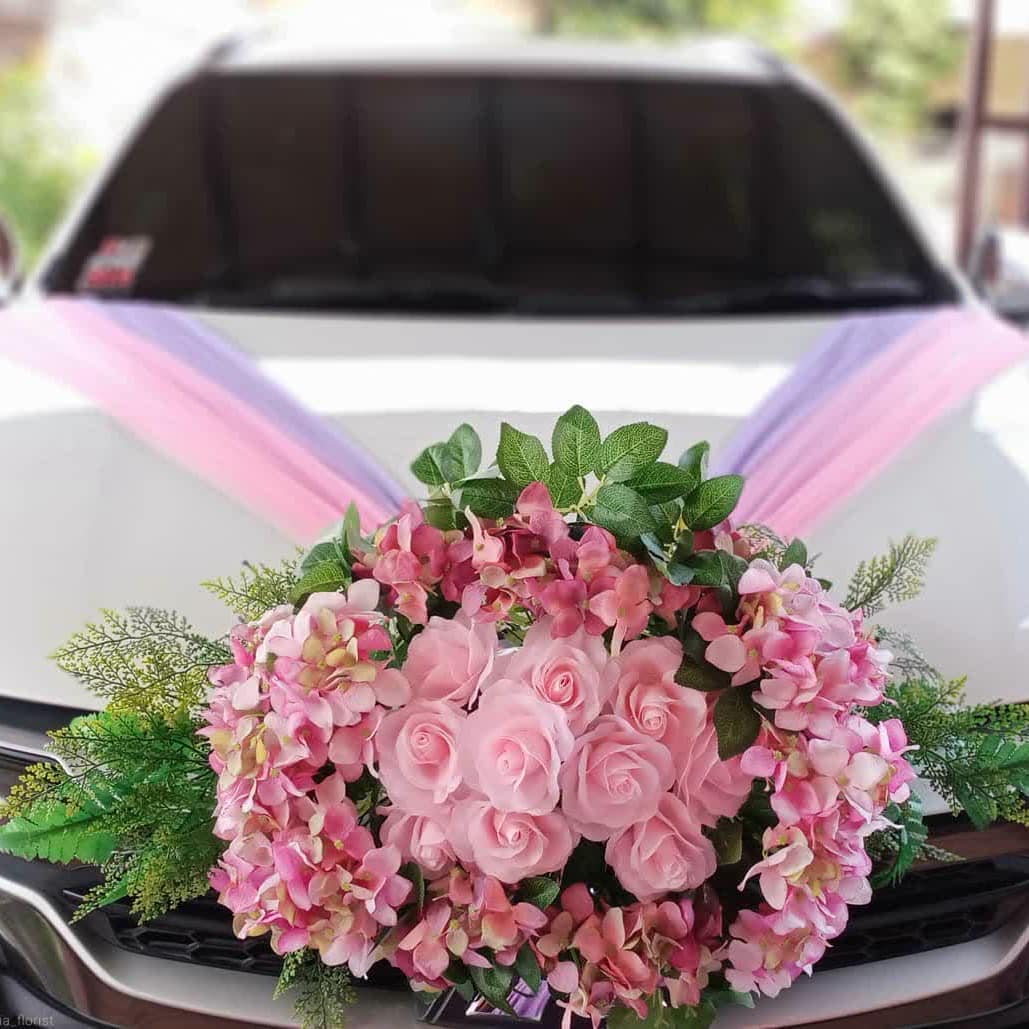 Blush pink flowers look beautiful no matter what the colour of your car is! If you're planning a pastel-themed wedding, we suggest you plan the wedding car decoration in subtle colours such as pink, and lilac. We're loving this all-pink theme car decoration that features net ribbons and a beautiful bunch of pink flowers. 
Love Birds Car Decoration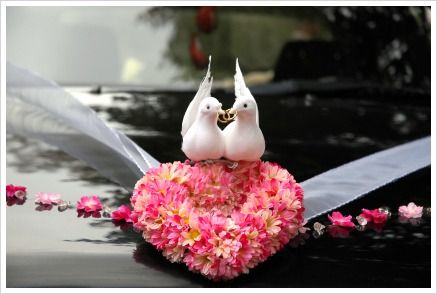 Apart from the wedding car decoration with flowers and ribbons, you can also include figurines such as doves or love birds in your decoration. We're loving this car decoration with two birds nestled atop a heart made with flowers. This wedding car decoration idea is sure to make heads turn! 
Ways To Dress Up The Vidaai Car: Looking for more unconventional ways to decorate your vidaai car? Check out some amazing ideas here! 
Groom Entry Ideas: Wanna make a stellar entrance at your wedding? Take cues from these unique and amazing groom entry ideas!
Wedding Trends You Can Skip: While it's understandable that you want to stay updated with all the latest wedding trends, you can always afford to skip a few. Check out which ones! 
Which of these wedding car decoration ideas did you love the most? 
Featured Image: Chapter2 Events, Pexels