70 Best Throwback Instagram Captions That Are All About Love, Nostalgia And Good Times
It's best to look forward in life and always move ahead. But, it's also healthy to cherish all the memories that you have created and feel grateful for them. Believe it or not, social media has even found a day when you are officially allowed to enjoy the beautiful moments of the past. Thursday – that's right, TBT or Throwback Thursday is a legit thing now! People share blasts from the past and nostalgic pictures that have a special place in their hearts. And, these pictures become even more beautiful when you write special throwback captions for them.
These throwback quotes can explain the moment, the occasion, and your feelings better than the picture ever could. Here are some beautiful throwback captions for Instagram that you can use. 
Throwback Memories Captions For Instagram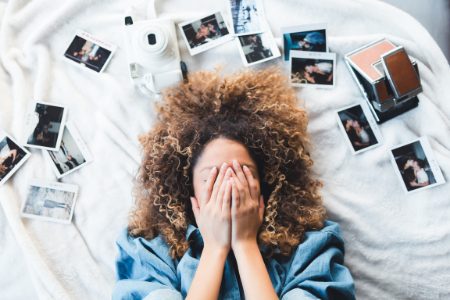 These major throwback quotes are for those pics that give you an instant hit of nostalgia. These moments are more special than anything else and these captions will justify the memories perfectly.
Collect moments, not things.
What day is it again?
Is this what you call 'old normal' now?
Feels like this was taken centuries ago!
Can't wait to do this again.
These pictures don't do this moment justice. I guess I'll just have to go back!
We do not remember days; we remember moments.
I'm good at living in the moment but better at relieving this moment.
We didn't know at the time how precious this day was.
I'm not taking this for granted ever again.
Throwback Captions for Instagram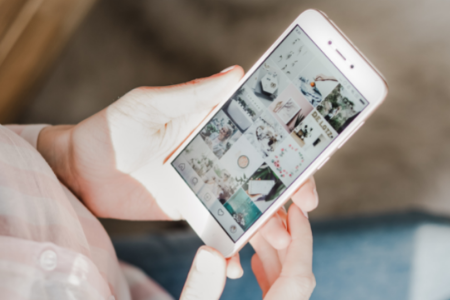 Share your beautiful memories and do not forget to add these amazing throwback instagram captions.
Isn't it funny how day by day nothing changes, but when you look back everything is different?
Always have old memories and young hopes.
I live for the nights that I can't remember with the people that I won't forget.
I wish somebody would have told me, babe, someday these will be the good old days.
My God, this reminds me of when we were young.
Who needs Timehop, when Instagram is forever?
We had no idea what we were doing.
Just trying to avoid the future, by trying to live in the past.
These are the days we try to recreate.
A throwback to better times and even better memories.
Also Read: Instagram Caption For Girls
We have many more throwback Instagram captions in store, but before you scroll ahead, you might wanna check out these must-have skin care and beauty products that we think you'll love!
Throwback Old Picture Captions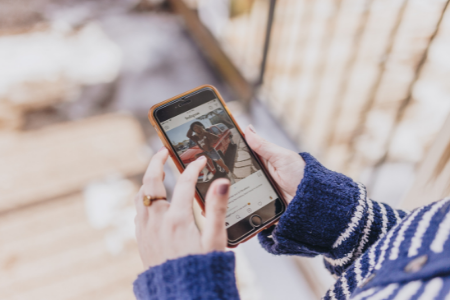 While it is true that throwback pictures are generally expected to be posted on Thursday, it's no rule that you have to live by! You can share these amazing memories whenever you want along with special throwback thursday quotes. 
Little moments, big memories.
Life was simpler back in the days of playdates and sleepovers.
Because every picture tells a story.
Happy times come and go, but the memories stay forever.
Live the life you love.
Look for the magic in every moment.
Looking at a photograph and wishing you could relive that moment over and over again.
Some days I wish I could go back to life. Not to change anything, but to feel a few things twice.
A throwback to the time I was living my best life.
Get out there and live a little.
Also Read: Summer Instagram Captions For Couples
Throwback Memories Quotes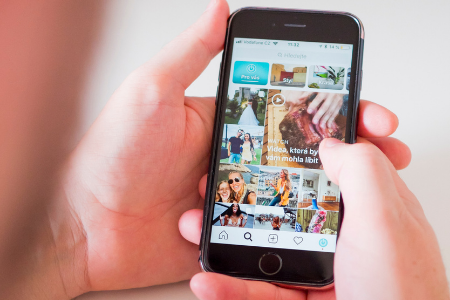 What is life if not a journey full of memories? Like we said, enjoy each and every amazing memory of your life with love. And, these throwback captions will help you do just that.
A throwback to better times.
Wake me up when we can travel again.
We didn't know at the time how precious this day was.
Back when my hands weren't raw from washing them so much.
I practised social distancing before it was cool.
Dreaming of mask-free days outdoors.
I'm not taking this for granted ever again.
Happy hour! Time for a quaran-tini.
Keep calm and carry on.
Destination: isolation.
Also Read: Memories Quotes
Throwback Childhood Picture Captions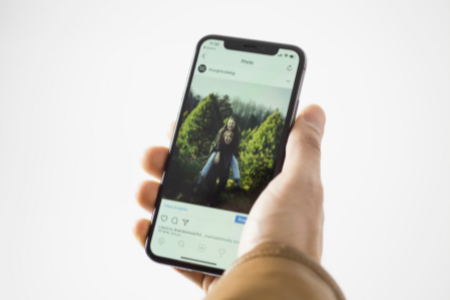 When you talk about throwbacks, you have to talk about the memory that is the most special to our hearts. Yes, we are talking about our childhood memories. NGL, they are like the best throwbacks ever! So here are some throwback childhood picture captions that you can use on social media.
Remember when we were kids and we wanted to grow up? What were we thinking?
Let's do it again!
I still can't believe this happened!
Honestly, you wish you were there with us.
Who needs Timehop, when Instagram is forever?
So glad we got pictures or else it didn't happen.
We had no idea what we were doing.
Just trying to avoid the future, by trying to live in the past.
Who would've thought we did this?
Things are so lit right now that I'm posting a photo from weeks ago.
Also Read: Captions For Boyfriend
Throwback Captions With Friends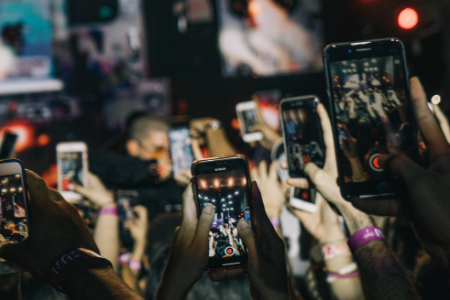 Some of the most beautiful memories we create in life, we create with friends. Enjoy all those precious moments by sharing pics, tagging your friends, and using these throwback instagram captions with friends.
So, where in the world at with inventing time machines…
Dancing under the moon, living under the stars.
This is what I call unconditional love.
It's a good day to look back on some good days.
On this day, an inside joke was born.
Everything I'll ever need is in this picture.
Throwing it way back.
Pretty excited that I found this pic from ages ago.
It feels like this happened yesterday.
Friends forever and ever.
Also Read: Best Friend Captions
Throwback Captions For Travel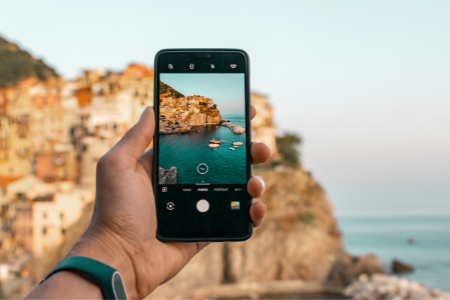 We are not able to travel a lot right now, but we can surely cherish the memories of the time when we used to. Share your beautiful travel pics and use these throwback captions for travel.
Oh, those nights in the city were something else.
Waiting to travel again like…
Throwing it back to the very best trip.
The world is such a wildly beautiful place.
Big fan of catching flights and finding cute cafés.
This is, without a doubt, my happy place.
Time flies when you're having fun, right?
To the other side of the world and beyond.
Remember when we were getting kissed by the sun?
Oh, this time and this place.
Also Read: Travel Quotes For Instagram
Also Read
Instagram Bio Quotes For Girls: If you are new to Instagram or just looking around to get some ideas, we have curated a list of quotes for an Instagram bio that you can check out.
Sad Quotes About Love And Life for Instagram: We have compiled some life & love quotes for Instagram to help you describe what you're feeling.
Meaningful Life Quotes: Positive life quotes can have an everlasting impact on you and make you see things differently. So without further ado, check out our curation of the best life quotes.
Friendship Breakup Quotes: Read through these, bookmark the ones you like or share ahead with someone who might find these helpful. So go ahead and scroll through our friendship breakup quotes, status and messages.
Mom Captions For Instagram: Looking for captions to express the bond that you and your mom share? From funny mom captions to one-line captions for mom, we've got the best ones for you! 
New Car Captions Buying a new car is and will always be special and calls for a celebration. So here are some uber-cool captions for cars that you can add along with the pic on your social media handles.
Wedding Captions For Instagram Major problem with plenty of wedding photographs is that you've to think of captions for each. Well, we've got you covered. Here are some wedding captions for Instagram that you can take for your pictures. 
Captions For Selfie With Sister: Sister captions that will not only fetch your picture a lot of likes but will also make your followers and friends go 'aww'. These captions for sisters will cover all your emotions from being mad at her for stealing your clothes to missing her when she gets married.
Caption for Brothers: If you got a brother from another mother and need good captions for your Instagram pictures, read this.
Traditional captions for Instagram: There's nothing more beautiful than a woman rocking desi wear. But wait, have you thought of a nice traditional caption for Instagram to complement your picture? We've rounded up some amazing captions for traditional looks for girls that'll help you flaunt your Indian-ness like a pro!
Trekking Quotes & Captions: You recently went trekking and want to upload those pictures on social media but you are looking for quotes to address them, so check this out.
Thursday or not, go ahead and share nostalgic pictures with these amazing throwback captions!
Featured Image: Unsplash
© 2022 THE GOOD GLAMM GROUP