100+ Best Friend Captions For Instagram To Upload Goofy Pictures With Your BFF!
What's stopping you from posting the perfect pictures with your BFF on Instagram? Have you been waiting for their birthday or a special occasion? Here's the thing- you don't need an occasion to celebrate your friendship! Surprising your best bud with a heartfelt Instagram post is the sweetest gesture to express the love you have for them. Can't think of the perfect caption? Not a problem! We did the hard work for you and came up with best friend captions for Instagram that you're going to love. Scroll below for some best friend caption, funny Instagram captions for best friends, one-line captions for your best friend, and more.
Best Friend Captions For Instagram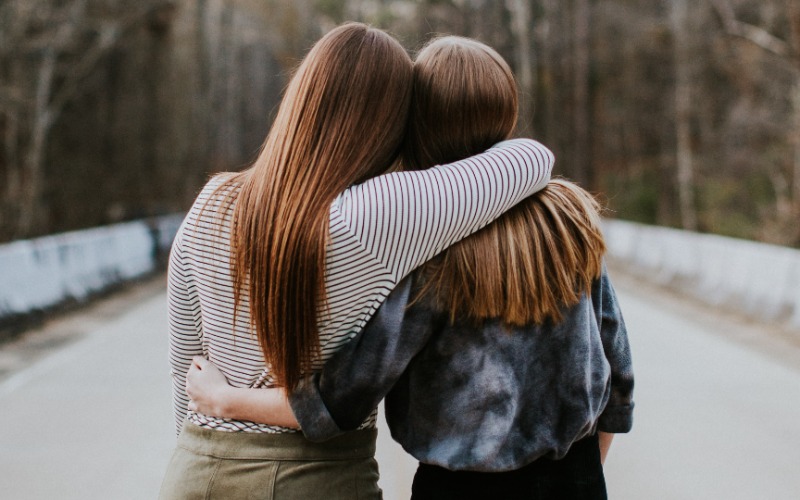 A random appreciation post is always a good idea, and will surely make your best friend smile. Wanna make it even better? Add a sweet caption to let your bestie know how much you value this friendship. Below are some best friend captions that you can take cues from!
Best friends believe in you when you don't believe in yourself.
We go well together- like cupcakes and frosting.
If you lose your way, just know that I got you.
A good friend knows all your best stories, a best friend has lived them with you.
God made us best friends because he knew our moms couldn't handle us as sisters.
It's the friends you call up at 4 AM that really matter.
I think we'll be friends forever because we're too lazy to find new friends.
No one will ever be as entertained by us…as us.
"A real friend is one who walks in when the rest of the world walks out." — Walter Winchell
"A good friend is like a four-leaf clover; hard to find and lucky to have." – Irish Proverb
Finding friends with the same quirks: priceless!
Friendship isn't about being inseparable, but about being separated and knowing nothing will change.
Some people make your laugh a little louder, your smile a little brighter, and your life a little better.
"Friendship isn't about who you've known the longest. It's about who walked into your life, said, "I'm here for you", and proved it." — Anonymous
It doesn't matter who likes us. WE like us.
Here's to the nights that turned into mornings with the friends that turned into family.
Also Read: Best Instagram Names For Girls
Funny Best Friend Captions For Instagram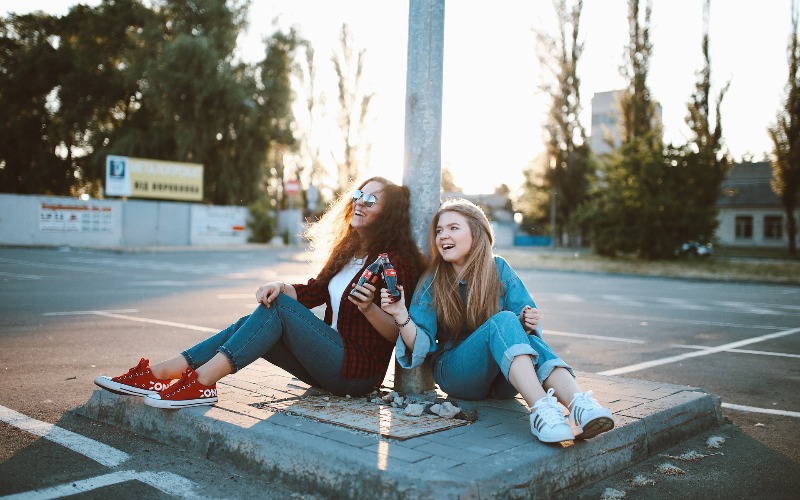 An Instagram post for your BFF doesn't have to be all sweet and emotional. If you and your friends enjoy humour, you can also opt for some hilarious captions to go with a goofy picture. Check out some funny Instagram captions for friends that will leave you in splits!
We've been best friends for so long I can't remember which one of us is the bad influence
Ya toh dosti gehri hai … ya yeh photo 3D hai
We'll be best friends forever… because you already know too much
We are best friends. Always remember that if you fall, I'll pick you up… after I finish laughing.
They say don't try this at home. So I went to my friend's home!
I hope we're friends until we die. Then, I hope we stay ghost friends so we can walk through walls and scare people
"A true friend is someone who thinks that you are a good egg even though he knows that you are slightly cracked." — Bernard Meltzer
I was an innocent being….then my best friend came along.
Friends knock on the door. Best friends walk into your house and start eating.
I don't know what's tighter, our jeans or our friendship
Strangers think I'm shy, my friends think I'm outgoing, but my best friends know that I'm completely insane
If I send you my ugly selfies, our friendship is real.
You're a bad influence, and I am absolutely okay with it.
There is nothing better than a friend unless it is a friend with chocolate.
Do we run? Yes. Out of time, patience and money.
Friends come and go, like the waves of the ocean, but the true ones stay, like an octopus on your face.
I want to be the reason you look down at your phone and smile. Then walk into a pole.
Also Read: Bf Captions
One-Line Captions For Best Friend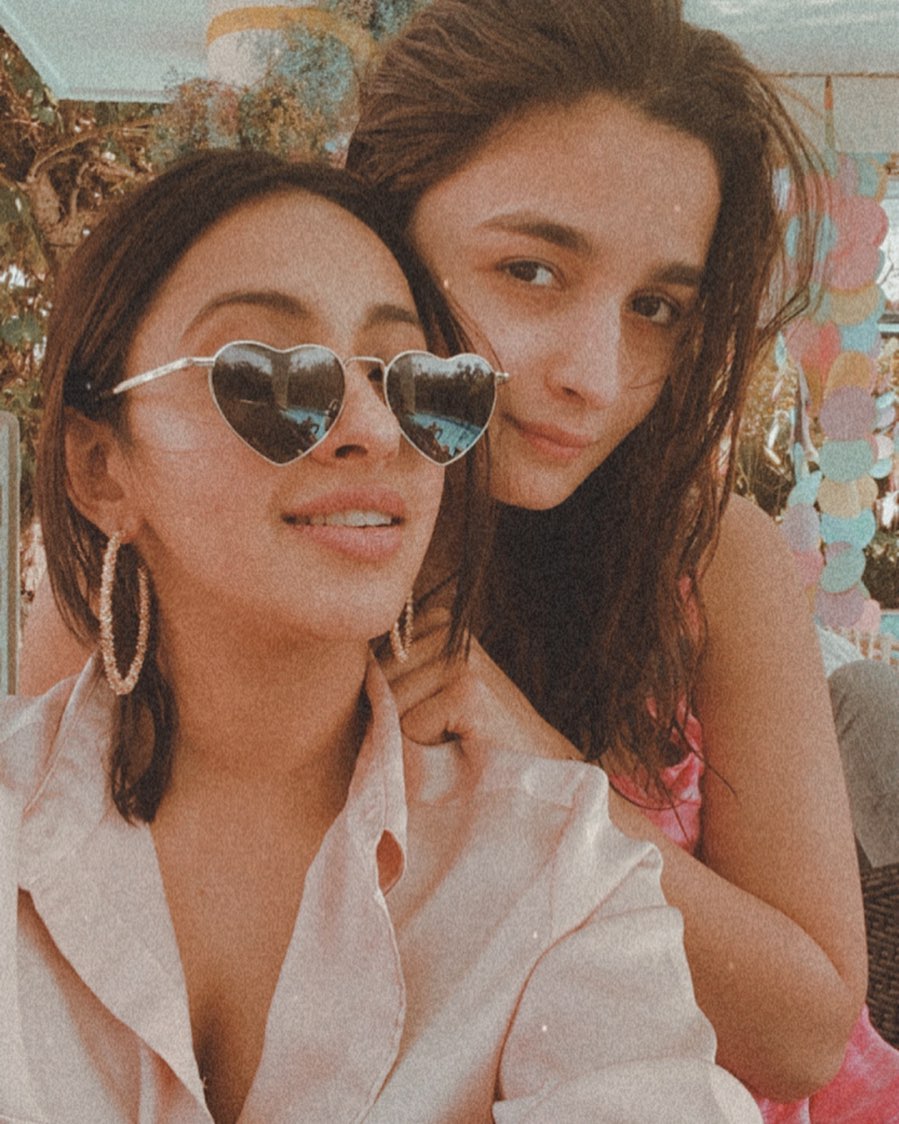 A picture is worth a thousand words, but an awesome caption to go along with those photos is like a cherry on top. But why write a lengthy paragraph when you can simply express your appreciation and love for your BFF in one line instead? It could be a quote, a line from famous songs, or simply a line that you and your friend can relate to. Check out some amazing one-line captions for best friends that you're definitely gonna love!"When the sun shine, we shine together"- Rihanna, Umbrella
"When the sun shine, we shine together"- Rihanna, Umbrella
Alexa, play 'True Friend' by Hannah Montana
Too glam to give a damn!
Yeah, she's annoying. But I love her!
Life is about finding people who are your kind of crazy
Best friends are hard to find, cos the very best one is already mine!
I love you, because we hate the same stuff
True friendship is when you walk into their house and your Wifi connects automatically
I'd take a bullet for you. Not in the head…but like in the leg or something
You are my best friend, because I wouldn't dare be this weird with anyone else
When worst comes to worst, the squad comes first.
Pizza and my BFF is the perfect combination
Every adventure with you makes me richer
We don't let each other make mistakes, alone
Short Captions For Best Friend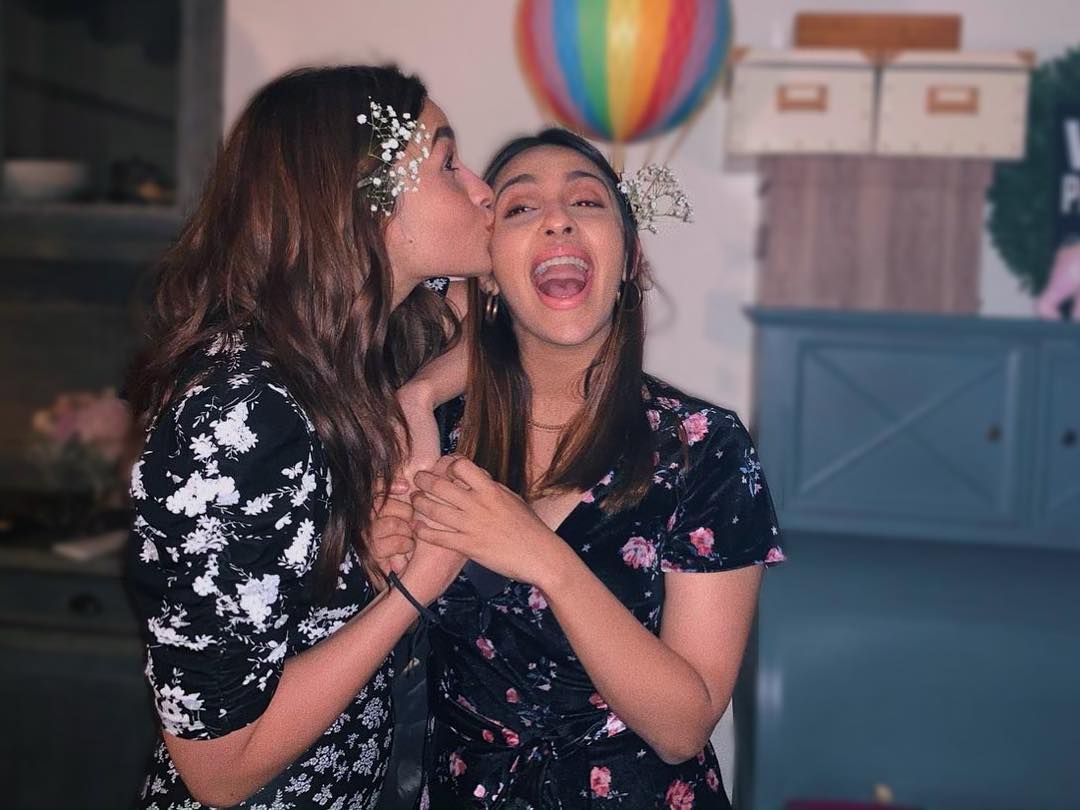 Sometimes, a few words can convey what you wish to say much better than long paragraphs do. Using short captions is also sure to garner people's attention to your posts. After all, nobody really has the time to read long paragraphs while mindlessly scrolling through Instagram. Wanna upload a picture with your bestie, but have run out of caption ideas? Don't worry, we've got you covered. Below are some short captions for best friends that you will surely love!
Double trouble
Friends? More like family
Meet my partner in crime!
Find your tribe. Love them hard.
Your vibe attracts your tribe
The 'she' to my 'nanigans'
Forever & Always.
Rain or Shine.
Friends who slay together, stay together
Friends 'til the end
You're the Rachel to my Monica!
Always better together
Real queens fix each other's crowns
Thick as thieves
Also Read: Caption For Mother
Best Friend Captions For Pictures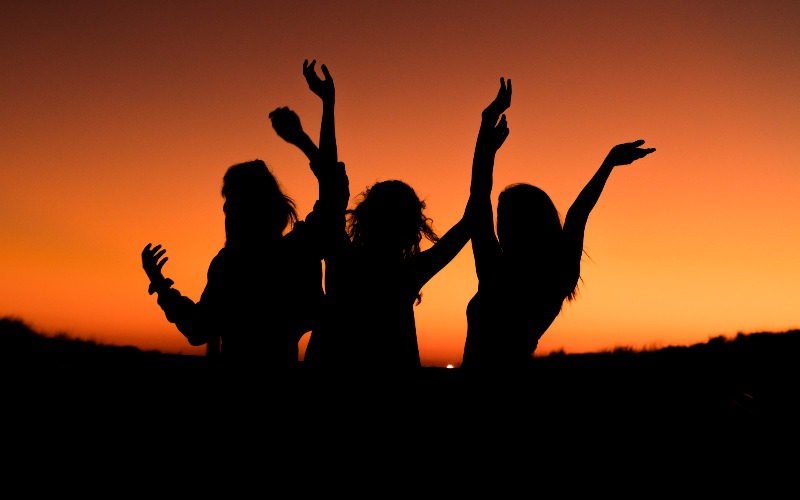 Still haven't found the perfect Instagram caption for friends to go along with your favourite picture? We have a few more options for best friend captions for pictures.
We all have that one friend that we can't put on speakerphone because we don't know what's going to come out of their mouth.
When I say I won't tell anyone, my best friend doesn't count
"Lots of people want to ride with you in the limo, but what you want is someone who will take the bus with you when the limo breaks down."- Oprah Winfrey
"As much as a BFF can make you go WTF, there's no denying we'd be a little less rich without them." — Gossip Girl
You simply cannot do epic things with boring people
"We didn't even realize we were making memories. We just knew we were having fun."- Winnie The Pooh
Best friend: the one that you can be mad at only for a short period of time because you have important stuff to tell them.
"There is nothing better than a friend, unless it is a friend with chocolate." ― Linda Grayson
Best friends are the siblings God forgot to give us.
Only those who care about you can hear you when you're quiet.
Best friends make the good times better and hard times easier.
Sometimes, being with your best friend, is all the therapy you need.
BFFs Captions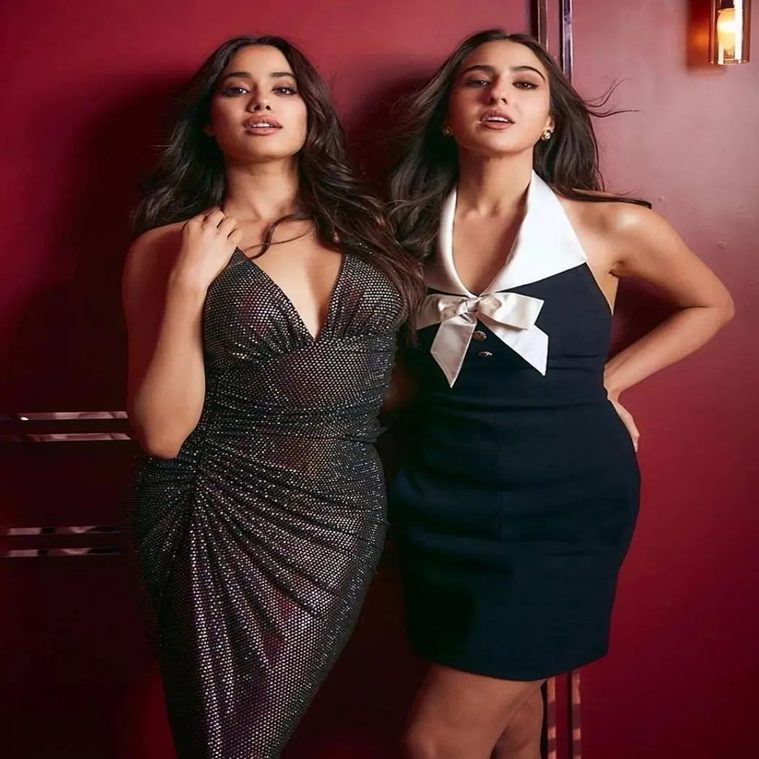 We know friendship is forever if you are still friends with your childhood friends. To describe our Bffs we need a whole of best Bffs captions to make pictures memorable. Here are some of the eye-catching bestie captions for you.
Only trust someone who can see these three things: the sorrow behind your smile, the love behind your anger, and the reason behind your silence.
You know who your real friends are when you pull away from them and see who wonders why you are pulling away.
Some people talk to you in their free time and some people free their time to talk to you.
It's not about who's real to your face, it's about who stays real behind your back.
You might not always be next to me, but I know you'll always have my back.
You'll know the people who feed your soul because you'll feel good after spending time with them.
As we grow up, we realize it's less important to have a ton of friends and more important to have real ones.
Hard times will always reveal true friends.
Real isn't who's with you at your celebration; real is who's standing next to you at rock bottom.
The only people I owe my loyalty to are those who never made me question theirs.
Missing Best Friend Captions For Instagram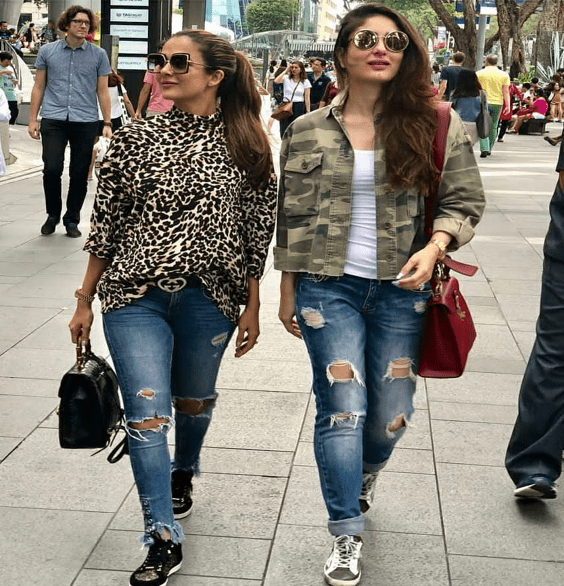 There are days when we are not able to meet our best friends and we miss them badly. It is during those moments that we can remind each other that we are closer than we think. Here are the missing best captions for Instagram.
"I miss my best friend."                                                                                                                                                             
"I miss how close we were."                                                                                                                                         
"Friendship is… missing you like crazy."                                                                                                        
"I miss those days when we all were friends
Telling all my missing best friends to Come home soon. 
Missing you already, friend. #Friendsnottogether
Catching up with my best friend today over coffee 
Missing you like a UFO sighting
If you think missing me is hard, you should try missing me.
Missing someone, they say, is self-centred. I self-centre you more than ever.
Best Friend Captions In English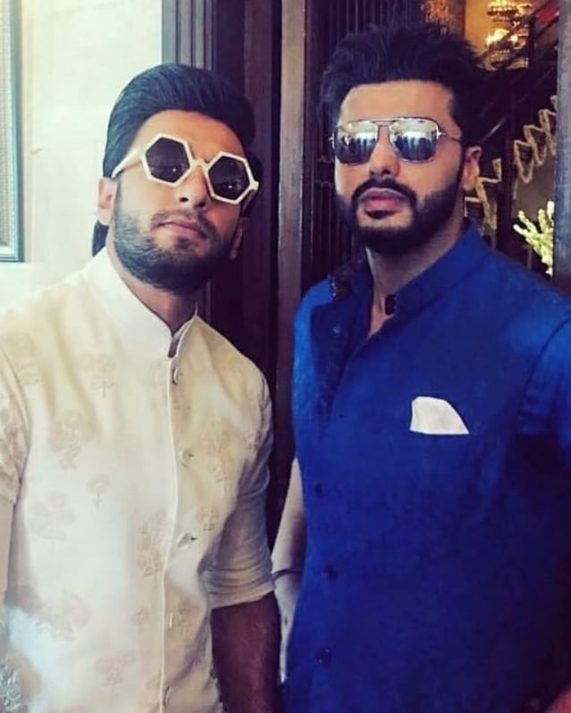 If you gotta a best friend, who talks to you on daily basis and knows your secret and you can rely on him/her completely then you found a friend for a lifetime. To celebrate this friendship here are the best friend captions in English.
A girl can survive without a boyfriend, but she can't survive without a best friend.
One friend can change your whole life. I know (name) did.
When it hurts to look back and you're afraid to look ahead, you can look beside you and your best friend will be there.
You are my best friend, my human diary, and my other half. You mean the world to me and I love you
A good friend knows all your stories. A best friend helped you write to them.
Best friends are the people in your life that make you laugh louder, smile brighter, and live better.
Sometimes being with your best friend is all the therapy you need.
A best friend is someone who loves you when you forget to love yourself.
Friends come and go. Best friends will always find their way back.
Best friends are the people you can do anything and nothing with and still have the best time.
Proud Best Friend Captions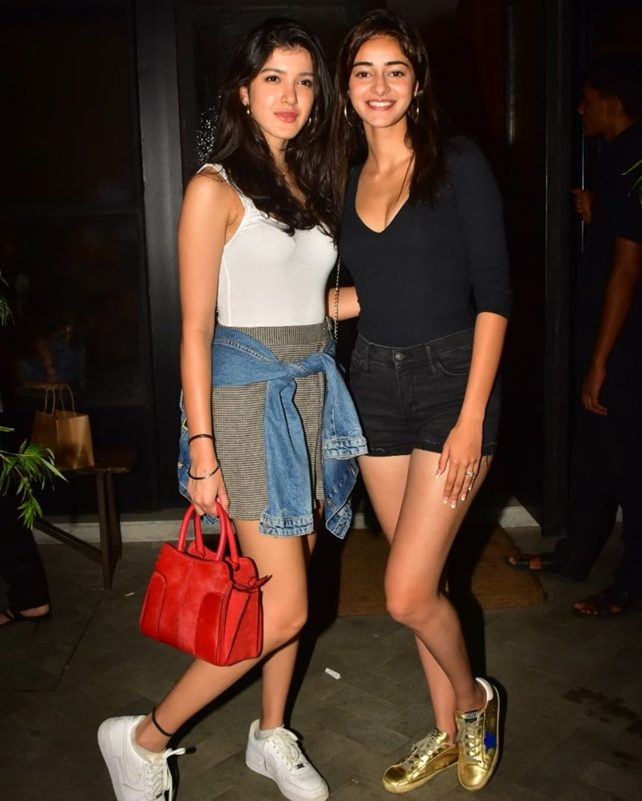 There are proud moments between friends that take the friendship deeper. We feel great to have friends that we are proud of for who they are. To celebrate such beautiful moments, here are the proud best friend captions for you.
We both started in the same place, but you have come so much further than I have, and I am proud of you for that.
We faced challenges in childhood that scarred many people for life, but you were able to come out of it all as a model human being. I'm honored to be a friend of someone as remarkable as you.
Although there are many miles between us and we don't speak often, you should know that every single day you make me very proud of being your friend!
They say that pride is a sin, but that is still the best word to describe how I feel about you.
Dear best friend, not everyone is lucky enough to have a friend like you. I'm so proud of you because of everything you do for me.
Dear friend, I am so proud of your result. You really worked hard and you got the result you wanted. Best wishes for your future.
You try hard, you fight hard and make us proud. You are doing better than you think. Hold on and you will be there. Good luck.
You have won even before you started. I am so much proud of you my friend!
I am that lucky person who gets to learn so much from you. So proud of you and best wishes on your journey towards glory.
A best friend is hard to find, a treasure to keep and a person to trust. They forgive you without knowing and teach you how to be a better friend.
Related Stories:
Instagram Bio Quotes For Girls: If you are new to Instagram or just looking around to get some ideas, we have curated a list of quotes for Instagram bio that you can check out.
Travel Quotes For Instagram: Here are few travel caption ideas that you can try out and leave your followers impressed!
Best Instagram Captions For Girls: Found the perfect picture to upload, but have no idea what caption to write with it? We've got you covered. Here are some of the best Instagram captions for girls you've gotta check out! 
Instagram Captions For Your Every Mood: Whether you need Instagram captions for random pictures, or for vacations and family pictures, you'll find them here!
New Car Captions: Flaunt your new car with these cool captions for Instagram that are sure to grab attention! 
Throwback Captions: Wanna post a throwback picture, but are clueless about which caption to use? Here are some options that you can choose from!
Popular Instagram Selfie Captions: A quirky, fun caption can help garner more likes for your selfie! Check out some popular Instagram selfie captions that you can use the next time you wanna post a selfie. 
Caption for brothers: While you scratch your head to find the right words to caption your brother's picture, you gotta check this out.
Captions for Sister – Here are exciting sister caption to post picture on instagram.
Now that you have a variety of best friend captions for Instagram, go ahead and choose your favourite one, share the photo with your followers and watch the likes pour in! 
Featured Image: Ananya Panday on Instagram
© 2022 THE GOOD GLAMM GROUP