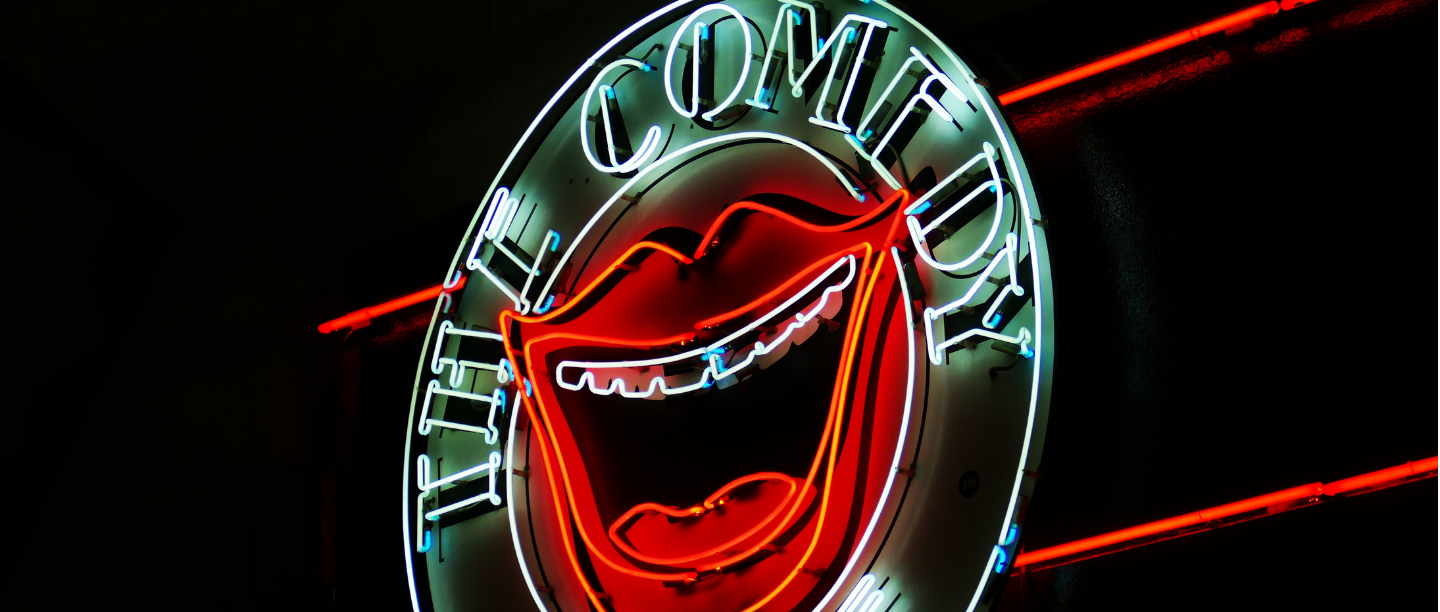 Comedy is one of the most loved genres of all time and probably the most-watched as well. Humour is easy to consume and fun to binge watch and that's what makes hindi comedy movies and web series a top choice for most of us. After all, nothing like a hilarious watch to lift up our spirits and get us going even on the worst days. The best part is that OTT platforms are full of Indian comedy web series (hindi comedy web series) and we're zeroing down our favourite ones!
Best Hindi Comedy Web Series
Want to off-load your mind from all the intense drama you have just watched? These Hindi comedy web series should be on your must-watch list. We assure that this list of the best comedy web series in Hindi is going to leave you in splits of laughter!
Tripling
You guys might have taken a lot of road trips but none of them can match this one. Siblings Chandan (Sumeet Vyas), Chanchal (Maanvi Gagroo), and Chitwan (Amol Parashar) have grown apart over the years but this unplanned road trip will bring them closer than ever!  
You can watch this hindi comedy web series on TVFPlay.
Humorously Yours
We often tend to believe that the lives of our favourite comedians are full of giggles and happiness. The concept of them being sad about anything seems alien to us. However, the reality is that they too are human and lead complicated lives just like any one of us. Vipul Goyal takes us through the tribulations and ordeals of some of the most famous comedians in this funny hindi web series in Humorously Yours.
You can watch it on TVFPlay.
Metro Park
You can take a man out of Gujarat but you can never take Gujarat out of a man. Metro Park revolves around the Patel family settled in the USA. While the concept of Indians living abroad and adapting to the lifestyle might be old, this indian comedy show is worth a watch for its stellar cast that includes Ranvir Shorey and Purbi Joshi.
You can watch it on Eros Now.
Kota Factory
Thousands of students go to Kota every year to build their future. But, the rat race to get into the top colleges and universities takes a toll on the students' mind. Kota Factory gives us a closer look at their struggles, success, failure, and ordeals in a realistically humourous manner. 
You can watch this hindi comedy series on TVFPlay.
Panchayat
Jitendra Kumar plays the role of an engineering graduate who lands a job as the secretary of the Panchayat head. While he struggles to understand and adjust to the new job, he plans to get rid of it soon as well. In order to do that, he needs to crack the Common Admission Test (CAT) and get into an MBA college soon. The show, thanks to its stellar star-cast that includes Neena Gupta and Raghubir Yadav, is one of the best Indian hindi comedy web series to watch today.
You can watch it on Amazon Prime Video.
Pitchers
Pitchers is probably one of the most popular shows of TVF and one of the best Indian comedy web series ever. Undoubtedly, it is Pitchers that put TVF on the viewers' radar and rightly so. The show tells the story of Naveen Bansal (Naveen Kasturia) and his friends aka co-founders Jeetu (Jitendra Kumar) and Mandal (Abhay Mahajan), who together form a start-up. As it turns out, running a start-up is not as smooth as it appears.
You can watch it on TVFPlay.
Chacha Vidhayak Hai Humare
Watch the famous stand-up comedian Zakir Khan at his best in his show where pretends to have an uncle who is an MLA. While he solves people's problems by boasting about his family's political ties, his own life begins messing up because of the same lie. Zakir's natural acting skills make the show one of the best comedy Hindi series on Amazon Prime.
You can watch it on Amazon Prime Video.
Permanent Roommates
Mikesh (Sumeet Vyas) and Tanya (Nidhi Singh) are unable to come at a mutual agreement on whether or not they want to take their love story to the next level i.e. marriage. Well, the couple has gone through several ups and downs together in a rather cute and funny way and whether they will make it past this one, is yet to be seen.
You can watch funny series in hindi on TVFPlay.
Comicstaan
Cracking jokes is no joke and you get to learn that when a bunch of talented contestants come together on the stage of Comicstaan. Apart from the challengers, you also get to experience your favourite comedians as the judges of this hit hindi comdey reality show. 
You can watch it on Amazon Prime Video.
Gullak
This beautiful hindi comedy show features a middle-class family and shows how their simple lifestyle can be full of adventures and quirks, especially during the time of an ongoing pandemic. 
You can watch it on SonyLIV.
Baked
Three friends studying in Delhi University realise the potential of a night delivery food business. The start-up idea picks up really quick but so do the challenges that come along with it. Get on the journey that is full of hilarious misadventures.
You can watch this indian comedy series on YouTube.
Inmates
The show follows the lives of a bunch of peers working their ways through life. A casting director, a struggling actor, and an innocent virgin live together in a tiny apartment and make their lives and that of ours a little more interesting and funny than it already is. 
You can watch this hindi comedy series on TVFPlay.
Pushpavalli
If you loved Fleabag and its dark humour, then you are bound to love Pushpavalli. Sumekhi Suresh has done a fabulous job as a border-line obsessive woman who has developed an unhealthy crush on a charming man. Don't forget to bookmark this one of the best Hindi comedy web series on Amazon Prime.
You can watch it on Amazon Prime Video.
Life Sahi Hai
This coming of age sitcom gives you a little bit of Pyaar Ka Punchnama feels since it's produced by the same production house that gave us the famous movie. The comedy hindi show also revolves around the bachelor lives of four friends and their struggles as they try to find love and peace.
You can watch it on Zee5.
Star Boyz
The show features the brilliant chemistry between Naveen Richard and Kenny Sebastian. The wacky comedy show is about a group of superheroes, their underwhelming lives, and a space adventure gone hilariously wrong. It is easily one of the most hilarious Indian comedy web series on Netflix.
You can watch it on Netflix.
Shaitaan Haveli
The name of this series might give you 80s horror feels and it should because the indian comedy web series is a hilarious horror-parody. Varun Thakur's impeccable comedy timings and his attempt at recreating the retro horror-comedy will surely tickle your funny bones.
You can watch it on Amazon Prime Video.
Engineering Girls
We all have heard and at some point, probably even laughed at a joke about finding girls at an engineering college is a rare occurrence. However, it's high time that such notions change and the show does just that. The series takes us through the lives of three female engineering students and their life at the college.
You can watch it on YouTube.
What The Folks
The show portrays some funny and some emotional situations in a married person's life. Marriage truly does change things around and the show tells us exactly how!
You can watch this hindi comedy web series on YouTube.
F.A.T.H.E.R.S
The indian comedy show features a hilarious take on the concept of generation gap but from the point of view of three retired fathers. These dads want to turn into cool dads and their attempts are rather cute and funny at the same time. 
You can watch it on MXPlayer.
Ladies Room
As the name suggests, the show features the hilarious adventures of female protagonists in different ladies' washrooms. Their problems will sound relatable to many millennials but their solutions will actually attract your attention.
You can watch it on YFilms.
Adulting
The show, as the name suggests, is all about adulting. The comedy series will take you through the journey of two flatmates and how they battle their struggles at work, parental pressure, studies, etc. but, in a light-hearted and fun way.
You can watch this indian comedy web series on YouTube.
Bang Baaja Baaraat
Ali Fazal and Angira Dhar's sizzling chemistry takes a hilarious turn when their families get involved in the marriage preps. The show features different cultures and diversities and how they come together for a union. And, the mishaps that take place when they do!
You can watch this comedy hindi series on YouTube.
College Romance
College Romance will take you through a nostalgic trip that will remind you of your college days and take you back to the phase when you met your college sweetheart. Their fun and adventure are surely something that you cannot miss. 
You can watch it on YouTube.
Flames
This sweet hindi comedy web series revolves around teenagers and their innocent love stories. Their unadulterated romance will definitely bring a smile on your face and their attempt at love that fails miserably at times will certainly crack you up.
You can watch it on MXPlayer.
The Aam Aadmi Family
The show features the quirks of the middle-class Sharma family that includes a gossip-loving granny, hard-working father, doting mother, and two kids who are trying to adapt and accept their middle-classness. 
You can watch it on YouTube.
A.I.S.H.A.: My Virtual Girlfriend
What happens when you fall in love with technology? No, we aren't talking about being attached to your phone or laptop. We are talking about the dangerous love story that develops between a man and his Artificial Intelligence Simulated Humanoid Assistant aka AISHA. The dark humour and sarcastic undertone throughout the series will keep you hooked till the season finale.
You can watch comedy web series hindi on YouTube.
Sarabhai vs Sarabhai
Middle-class daughter-in-law and her high-class mother-in-law are constantly at a conflict due to their diverse socio-economic backgrounds. Their wits and war of sarcasm and idiosyncrasies will leave you in splits of laughter. Hands down, this is one of the best funny web series in Hindi ever!
You can watch it on Hotstar.
The Office
The Office has an American version, a British version and now, an Indian version as well. In fact, the show has done complete justice to its franchise and the satirical humour throughout the series will keep you wanting for more. If you love office comedy and smart humour, this indian comedy show is the one for you.
You can watch it on Hotstar.
PariWar
Family members reunite in their hometown in hope of inheriting a lucrative piece of land. But their worst nightmare comes true when they realise that the entire fiasco of inheritance was a trap set by the family's patriarch in order to get them together and work out their differences. The hilarious family drama will surely make you laugh out loud.
You can watch this indian comedy series on Hotstar.
Shaadi Boys
Three men find a career opportunity in the wedding business and take on the role of shaadi planners. But, their stint as planners is full of adventures that involve love, money, conflicts, and a lot more.
You can watch it on Voot.
Untag
The show is about two friends who want society to accept them for who they really are. Untag is a series where these confident adults try to make the world look at them beyond the label of 'gay' and 'fat'. The show is funny but at the same time, quite empowering. This Hindi comedy web series should definitely be on your must-watch list of comedy web series.
You can watch it on Voot.
Aafat
The show is about Ricky Malhotra, who is trying to find his ideal match in an arranged marriage setting. He meets five dynamic women who all have their unique quirks that are labelled as 'problems' in society. The hindi comedy web series makes you think and re-think about all the age-old notions in a comic and light-hearted manner. 
You can watch it on MXPlayer.
Official CEOgiri
Sumeet Vyas plays the role of a CEO who suffers from social anxiety. His anxiety has gotten so bad that now, he runs his business with the help of drones. Vyas' natural acting prowess and impeccable comic timing make the indian comedy show a must-watch!
You can watch it on YouTube.
Operation MBBS
While we have seen plenty of shows on engineering college and students, Operation MBBS features the lives of first-year MBBS students. The series gives a hilarious take on how these students balance their personal and academic life.
You can watch hindi comedy web series on YouTube.
Potluck
Potluck is amazing and probably one of the best comedy web series that follows a life of a father, Govind Shastri, who wishes to bring his family together after his retirement. But unfortunately, his family is divided with social differences and different backgrounds. The story is all about that will a potluck bring them together? This fantastic web series on SonyLiv stars Cyrus Sahukar, Harman Singha, Ira Dubey, etc.
You can watch it on SonyLiv.
Kota Factory Season 2
Kota Factory 1 has won a lot of hearts and audience base. Now TVF is back with another season of Kota Factory. The comedy web series Hindi follows Vaibhav's life as he enters a different coaching centre in Kota to make a life without his mentor and friends. Kota Factory season 2 have great stars such as Jitendra Kumar, Mayur More, Ranjan Raj, Alam Khan, Ahsaas Channa, Revathi Pillai, and Urvi Singh.
You can watch it on Netflix
Hostel Daze Season 2
Hostel Daze Season 2 is one of the most amazing and popular comedy web series Hindi. The web series is coordinated by Amir Musanna, and the show has got hilarious comedy.  The genre of this fantastic series is drama and comedy. This season has great stars such as Adarsh Gourav, Luv Vispute, and Shubham Gaur.
You can watch it on Prime Video.
More Shows To Binge-Watch
If you loved these comedy shows then scroll down and let the madness of binge-watch never stop! Here are some more suggestions for amazing shows and movies that you just cannot miss!
Best Web Series On MX Player: We have curated a list of the best MX Player web series that are totally worth a watch.
Best Chinese Dramas: If you're looking to dive into the world of Chinese dramas but have no idea where to start, might we suggest some of the best Chinese dramas to get you started?
Most Binge-Worthy Shows If you are scrolling through your search engines and desperately trying to zero down to a show that you can watch in a go, then search no more. Here is a list of 100+ shows from across all genres and OTT platforms that you can watch. 
Best Horror Web Series:  If you're looking to watch something haunting this weekend, click to know more about the best horror web series!
New Indian Web Series: Check out these brilliant Indian web series that'll give you all the desi vibes!
Best Comedy Movies If you loved these comedy shows then we're sure that you must be looking for more. And why not?! Comedy is the best therapy and we want that smile on your face to never fade. So, here's the list of some fab comedy movies that you cannot miss!
Best Crime Shows On Netflix: Looking for a new show to binge-watch on Netflix? Scroll through our list of best crime shows on Netflix.
Best Rom-Com Movies We all love comedy but there's no doubt rom-coms are a favourite amongst all. As if right on cue, we are presenting to you a list of some of the most mind-blowing rom-com movies ever that make you mushy and tickle your funny bones at the same time!
Best Hollywood Movies To Watch With Fam We cannot deny that we often fall short of movie choices that we watch and enjoy with our entire family. However, this holiday season, you don't need to worry about it as here's the list of some of the must watch Hollywood movies that you watch comfortably with your entire family and enjoy a blissful time.
English Romantic Web Series on Netflix: Looking for new romantic web series to binge watch on netflix? Check the list of english romantic series on Netflix.
Best Zee5 Web series: Here's list of zee5 web series list to binge on.
Best Web Series : Did you know the best web series waiting for you to watch them? Well if not, then check this out. 
Now that you have an idea which comedy web series Hindi to binge-watch on the weekend, you are sorted! Happy weekend and hope you laugh your lungs out!
We hope you have a great time LOLing hard! 
Featured Image: Unsplash
Read More From Bollywood