20 Children's Day Songs To Get The Party Started With Your Li'l One!
We may be way past our age to celebrate children's day, but we sure can make it a memorable one for all the little kiddies around us. And do you know what's the easiest way to have fun with the little ones? Organise a dance party! From songs like lakdi ki kaathi to chota baccha samajh ke humko, we have a list of evergreen peppy children's day songs. So, if you cannot step out for celebrations this year, you can still bring them in at your home with an intimate gathering. To make children's day a truly special affair, introduce your little munchkins to some of these amazing children's day songs in Hindi and children's day songs in English. So, without further ado, scroll down to take a look at our curated list of the best children's day songs.
Happy Children's Day Songs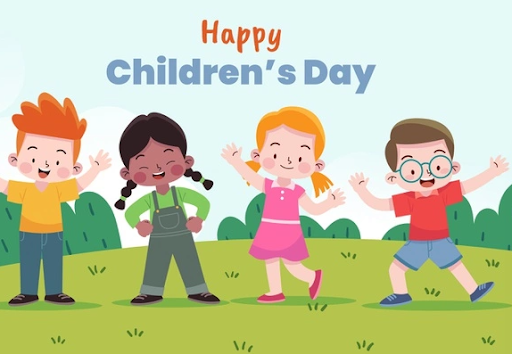 Here's a list of children's day songs to wish your child and celebrate the day in style!
Chota Baccha Samajh Ke Humko
From the movie Masoom, every 90s kid would be a fan of 'chota baccha samajh ke humko.' The song has an amazing child artist named Omkar Kapoor, and is song by the talented Aditya Narayan. The writer of the song is Anand Raj Anand, who deserves all the credit for the beautiful lyrics.
Masti Ki Paathshala 
This song reminds everyone of all the notorious, embarrassing, and beautiful memories they've had with their friends. Sung by Suresh Iyer Mohammad Islam, it is the beautiful composition of AR Rahman.
Mene Kaha Phoolon Se
The beautiful song captures the beauty and innocence of children. The song from the movie Mili brings Jaya Bacchan into the spotlight, where she performs with the children. To celebrate the day, this is one of the best children's day special songs.
Ziddi Piddi
The not-so-recent song 'ziddi piddi' from the movie Chillar is almost every child's favourite number. The song shows how innocent children come up with a plan to save a stray dog. This song is a hit number sung by Armaan Malik, Amit Trivedi, Tanmay Chaudhari, and Gaurika Rai.
Children's Day Special Songs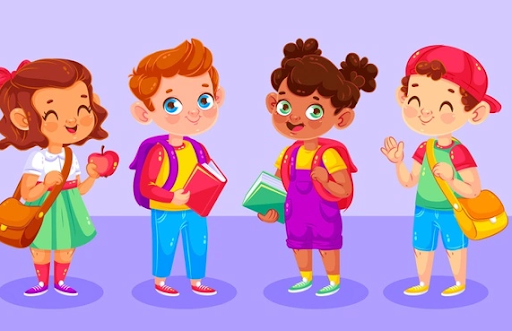 Here's a list of songs for children's day celebration for your children to cheer up and have fun!
Chanda Chamke
Remember playing the tongue twisters game? To take you back to the most memorable times of your life, listen to the song 'chanda chamke' from the movie Fanaa. Sung by Babul Supriyo, Mahalakshmi Iyer and Master Akshay Bhagwat, the song continues to be every child's favourite.
Nanhe Munhe Bachche
'Nanhe Munne Bachche' is one of the most simple and classic children's day songs from the 1954 movie Boot Polish. The song showcases veteran actor David Abraham Cheulkar teaching all the kids about their bright future. 
Hum Bhi Agar Bacche Hote
'Hum bhi agar bacche hote' definitely has the catchiest tune ever! Sung by Mohammad Rafi, Asha Bhosle, and Manna Dey, this one's an evergreen children's day song.
Bum Bum Bole
Filmed in a classroom setting, this track from 'Taare Zameen Par' has to be on your children's day playlist!
Children's Day Songs By Teachers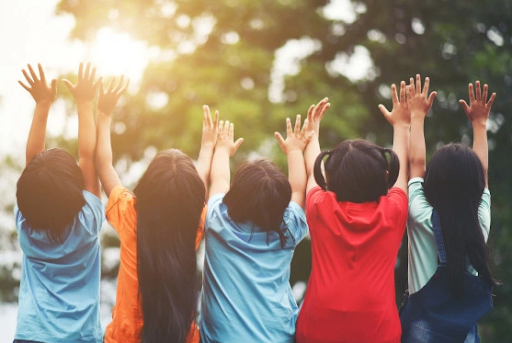 Check out our curation of the best children's day songs by teachers.
Kholo Kholo Darwaje
From the movie 'Taare Zameen Par', this track is sung by Raman Mahadevan and written by Prasoon Joshi. The thought-provoking lyrics of this song make it a must-add to your playlist.
Aye Zindagi
This very popular song from the movie Chalk N Duster is an amazing children's day songs that highlights the problems students and teachers face in an educational system that keeps on changing. While most songs of Chalk N Duster focus on today's educational system, the song 'Aye Zindagi' is a perfect portrayal of a solid and heartwarming teacher-student relationship. 
Banku Bhaiya
The movie Bhoothnath starring Amitabh Bachpan, Shahrukh Khan, Juhi Chawla had to be a blockbuster. However, the little rising star of the movie stole the show! Based on this character Banke, this one is a fun, peppy song for children's day.
Re Mama Re Mama Re
This song became quite a popular number for its innocent lyrics and catchy tune. The song is from the famous 1971 movie, Andaz.
Children's Day Songs In English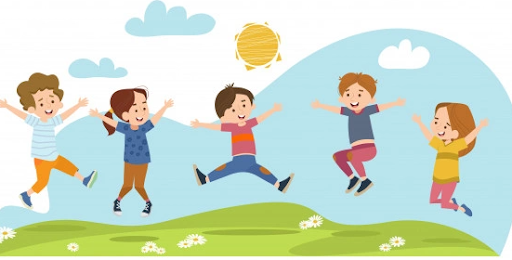 Below are children's day songs in English to get the party started.
This Old Man
Your kids are sure to break into giggles listening to this weird, amazing, and funny nursery rhyme!
Be Our Guest
Are your kids tired of the repetitive songs or nursery rhymes? Switch it up with this amazing number with an interactive video from Disney's Beauty and the Beast. This song is for sure going to make serving your kids their favourite food more fun.
Here Comes The Sun
'Here comes the sun' is a sweet song that will definitely instil a sense of calm into your kids. 
Head, Shoulders, Knees & Toes
An amazing children's day song to help educate little kids, and have fun with them. You can add a fun factor to the evening by making it a race to see who can sing the song and do the steps the quickest.
Children's Day Songs In Hindi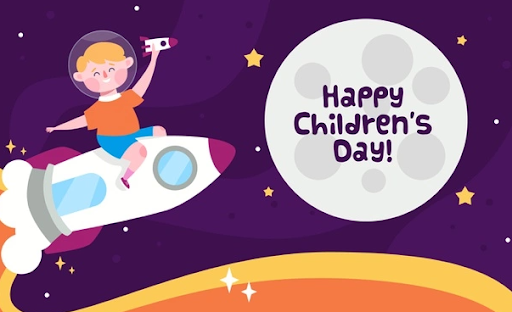 Here's wishing all the children around the world a happy children's day in advance. Now go and check out these children's day songs in Hindi!
Aao Bacche Tumhe Dikhaye
In the 1954 movie, Jagriti, Abhi Bhattacharya plays the role of a teacher at a boarding school who uses unconventional methods to teach his students about their country, India. The beautiful song is shot on a train during which Bhattacharya teaches his children to embrace diversity and vastness in India.
Taare Zameen Par
'Taare Zameen Par' is one of the best songs for children's day. The singers of the 2017 song are Shankar Mahadevan, Dominique Cerejo, and Vivienne Pocha.
Rona Kabhi Nahi Rona
'Rona Kabhi Nahi' is one of the best motivational songs for children's day that teaches children an essential life lesson to not lose hope under any circumstance. The best part is that this song still continues to be a hit number to date.
O Pappad Wale Panga Na Le
'O Pappad Wale Panga Na Le' from the 2002 film Makdee had a mischief-monger girl who takes no nonsense from anyone. Upagna Pandya and Alaap Majgavkar sing the famous song filmed on the child actress, Shweta Basu Prasad, who has nailed her performance to perfection. 
Also Read
Children's Day Quotes And Wishes: If you're looking for some interesting and heartwarming children's day quotes and wishes, we're there to help you.
Children Day Movies: At home and want to enjoy? Binge watch some children's day movies with a bucket full of popcorns.
Christmas Songs: Looking for Christmas songs? Check out the link!
Diwali Songs: In search of some great Diwali songs? Hit the link!
Best Funny Songs: Comedy can be found in songs as well. How? Read this.
Punjabi Wedding Songs: Looking for the best Punjabi wedding songs, click on here to check our curated list of wedding songs in Punjabi.
New Year Songs : Looking for some best new years party songs? You gotta check this out.
Hope our curation of the best children's day songs bring a sense of sheer joy to you and your children. Happy children's day in advance!
© 2022 THE GOOD GLAMM GROUP