Mark the day kiddos, it's Father's Day on June 19th and it's a day to tell your dad just how amazing he is. The one who saves us from mumma ki maar and always supports what we set our hearts on, dads are the best. They love us unconditionally, though might not always be vocal about it and work tirelessly to make our dreams a reality. So this year, besides the Father's Day Wishes and Father's Day poems, how about organising a Father's Day quiz?! Scroll ahead to check out our quiz for Father's Day and see how daddy dearest fares.
Father's Day Quiz Questions And Answers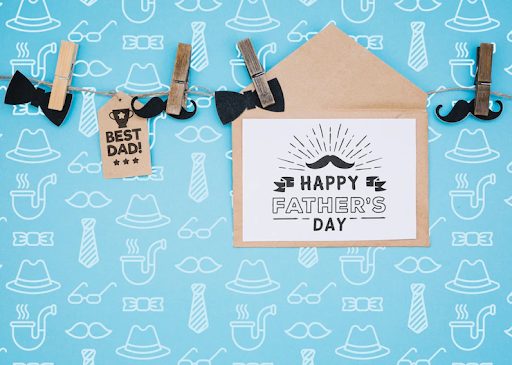 Check out our ultimate quiz for Father's Day to see how much does he know about the day!
When was the first Father's Day celebrated?
Answer: 19 June 1910
What is the most gifted present that fathers receive on this day?
Answer: Necktie
Whose father was a wealthy, uneducated farmer and died three months before he was born?
Answer: Isaac Newton
Born as Ajay Singh, he is better known as Sunny in Bollywood. His brother and cousin are noted actors too, as was his father. Who is his father?
Answer: Dharmendra
"Plane ladka udaaye ya ladki, dono ko pilot hi bolte hain," this dialogue by a father is from which movie?
Answer: Gunjan Saxena: The Kargil Girl
Also Read: father's day special caption
"Gold toh gold hota hai, chhora lave ya chhori," this inspirational dialogue by a dad is from which movie?
Answer: Dangal
Where was the first Father's Day celebrated?
Answer: Spokane, Washington
Which animated movie is based on a father who swims across the ocean to find his missing son.
Answer: Finding Nemo (2003)
How many children does the 45th U.S. President Donald Trump have?
Answer: Five
Which Royal family member is the father to George, Charlotte & Louis?
Answer: Prince William
What country was the first to celebrate Father's Day?
Answer: USA
A well known actor, director and producer in Bollywood, he produced and acted in some of the biggest hits of the 1980s including 'Qurbani', 'Dharmatma' and 'Jaanbaaz'. Who is this actor's son?
Answer: Fardeen Khan
A well known theatre, television and film actor, his most acclaimed movies include 'Ek Doctor Ki Maut' and 'Maqbool', both of which won him the National Film Award. Who is this actor's son?
Answer: Shahid Kapoor
"Inside I am very emotional and outside I am very happy for my bitiya." This emotional dialogue by a father is from which movie?
Answer: Angrezi Medium
 "Fail hona aur padhai na karna humare khandaan ki parampara hai," said the coolest Pops! Guess the movie.
Answer: Dilwale Dulhania Le Jayenge
Father's Day was established in France in 1949 through the marketing campaign for which product?
Answer: A cigarette lighter
In Thailand, what day is Father's Day celebrated on?
Answer: The last King's birthday
Who sang the Uber popular song 'Daddy Cool'?
Answer: Boney M
In the UK, how do the sales of Father's Day cards compare to sales of Mother's Day cards?
Answer: Less than half
Who is known as the father of modern medicine
Answer: Hippocrates
Which creepy TV family had a father called Gomez?
Answer: The Addams Family
How many children does Bob Marley have – 11, 12 or 13?
Answer: 11
What is Father's Day in Germany often known as?
Answer: A Men's Day
In the 2006 movie 'The Pursuit of Happyness', what does the father, played by Will Smith, do for a living?
Answer: He is a salesman
Who founded Father's Day as a day to celebrate the child and father relationship?
Answer: Mrs Sonora Smart Dodd
Which Canadian prime minister has a father who also served as prime minister?
Answer: Justin Trudeau
What is the name of Simba's father in the 1994 animated movie 'The Lion King'?
Answer: Mustafa
So now that you have plenty of Father's Day trivia questions, we hope you and your dad have a fun time challenging each other!
Also Read
Fathers Day Quotes From Daughter: Hit the link for some heartfelt Father's Day quotes & share them with your dad!
Homemade Father's Day gifts: Thinking of making something on your own for Father's Day? Check out some homemade Father's Day gift ideas he'll surely love!
Featured Image: Instagram, Instagram