The third Sunday of June is celebrated as Father's Day, a special day dedicated to honoring the paternal bond you share with your father and everything he does for you. A person who spoils you with love but teaches you discipline, someone who celebrates every little success but also picks you up when you fail. We know it's difficult to convey your love for someone who may not say 'I Love You' but uses his actions every day to make you feel loved. That's when you can use Father's day captions for instagram to express your gratitude and affection for your dad in a few words that summarize how you feel.
Father's Day Captions In English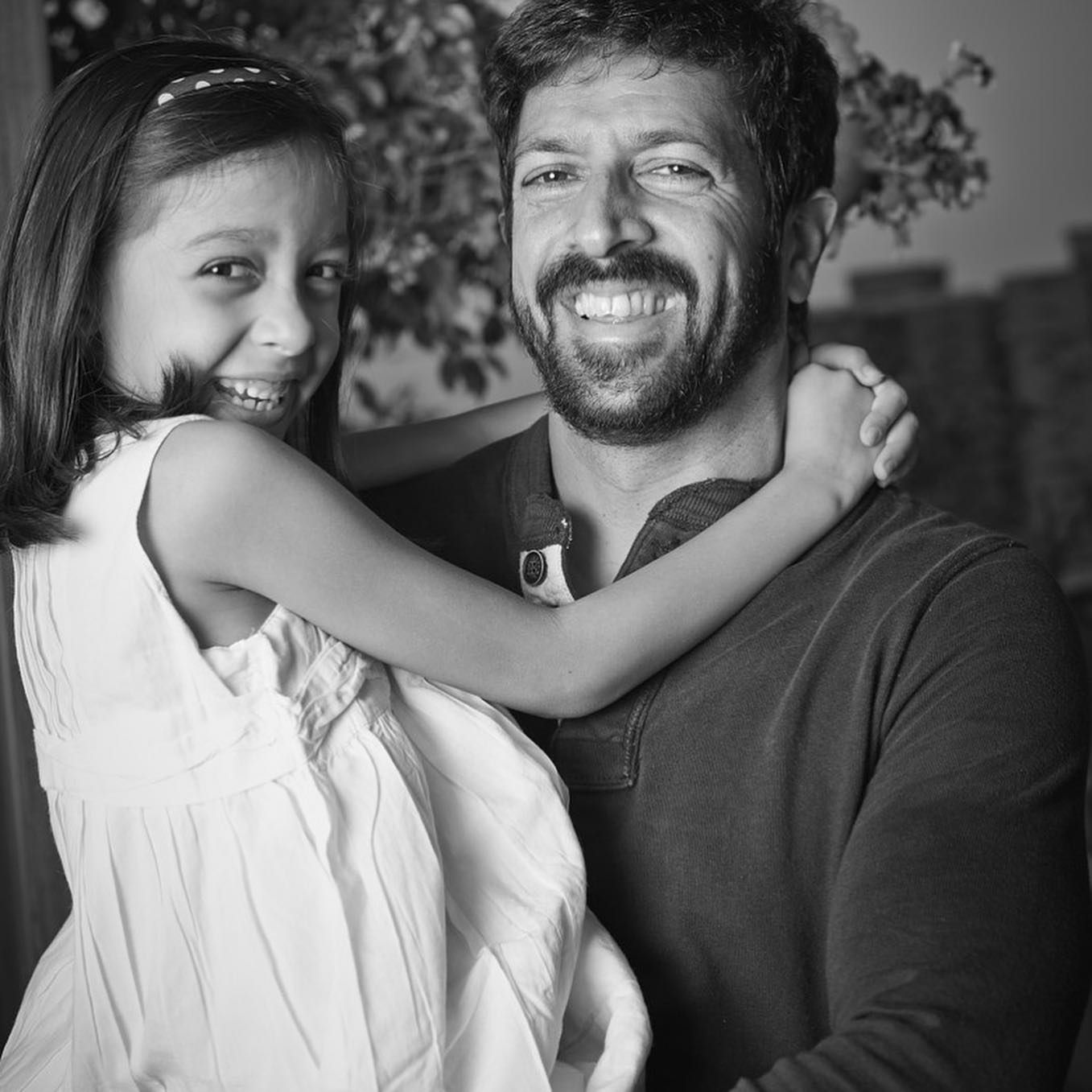 This year, Father's Day will be celebrated on June 19, 2022, and while there are still a few months left, there's no harm in planning the day weeks in advance. From Father's Day wishes to Father's Day poems and Heart Touching Fathers Day Quotes From Daughter– there are numerous ways that you can choose to celebrate the day. If you are planning on sharing an adorable picture with your dad, and want to pair it with the perfect Father's Day caption, we've got you covered! We have compiled a list of Father's Day captions from daughter, funny Father's Day captions, Father's Day captions from son, and more. 
Happy Father's Day to the strongest, wisest and kindest man I know.
"When my father didn't have my hand, he had my back." —Linda Poindexter
A father is neither an anchor to hold us back nor a sail to take us there, but a guiding light whose love shows us the way.
Dad: A son's first hero, a daughter's first love.
Happy Father's Day, Dad. Today, as a gift to you, I'll laugh at all of your jokes.
"Any man can be a father, but it takes someone special to be a dad."- Wade Boggs
"My father would lift me high and dance with my mother and me … And I knew for sure I was loved." —Luther Vandross
"The older I get, the smarter my father seems to get." —Tim Russert
Dad, thanks for saying "yes" whenever Mom said "no."
Dad, you're the cool parent. But I'll deny it if you tell Mom
My dad gives superheroes a run for their money!
Thanks for always being on my team. Happy Father's Day!
I can run today because you taught me how to walk.
I may find my prince someday, but my dad will always be my king.
I hope this Father's Day is as fun as your life was before kids.
My dad will always have a special place in my heart.
We all know I'm your favourite. Mom doesn't have to know.
I know raising me wasn't easy but you did a great job.
Father's Day Captions For Instagram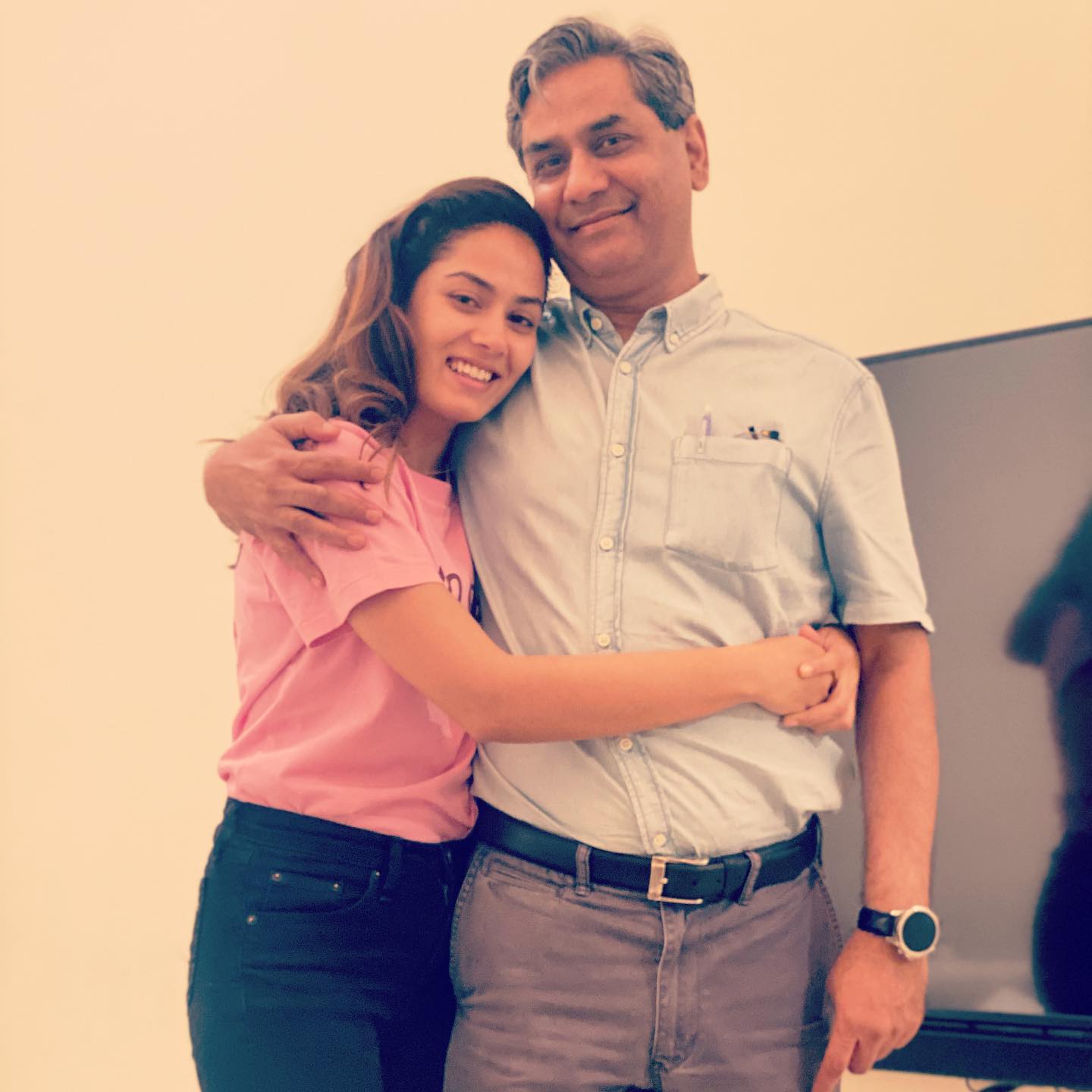 Sharing a cute photo on Instagram with the perfect Father's Day caption goes a long way in letting your dad know how much you love and appreciate him. However, finding the perfect words to express your feelings and gratitude can be difficult. Which is why we have compiled some of the best Father's Day captions for Instagram! 
You have shown me what greatness looks like.
You're the original GOAT.
The best man I know.
Happy Father's Day to a man of few words, but many talents.
Yoda best dad ever! One day definitely isn't enough to celebrate how much you mean to me.
"The best fathers have the softest, sweetest hearts. In other words, great dads are real marshmallows."- Richelle E. Goodrich
A dad is someone who wants to catch you when you fall. Instead he picks you up, brushes you off and lets you try again.
Fathers hold their kids' hands for a while, and their hearts for a lifetime.
You'll always be dad to the bone.
Without me, today is just another day. You're welcome.
I feel bad for other people today. Obviously my dad is the best.
I could write a lot of things, but they don't even begin to cover how much I love you.
I know you love your cheesy dad jokes, so let me just say that you're the absolute gratest.
He is not just my father, he's my best friend.
What's a higher title than King? Papa!
Shout out to the best dad ever!
A dad is a daughter's, first love.
My dad gives Superman a run for his money.
Father's Day Captions From Daughter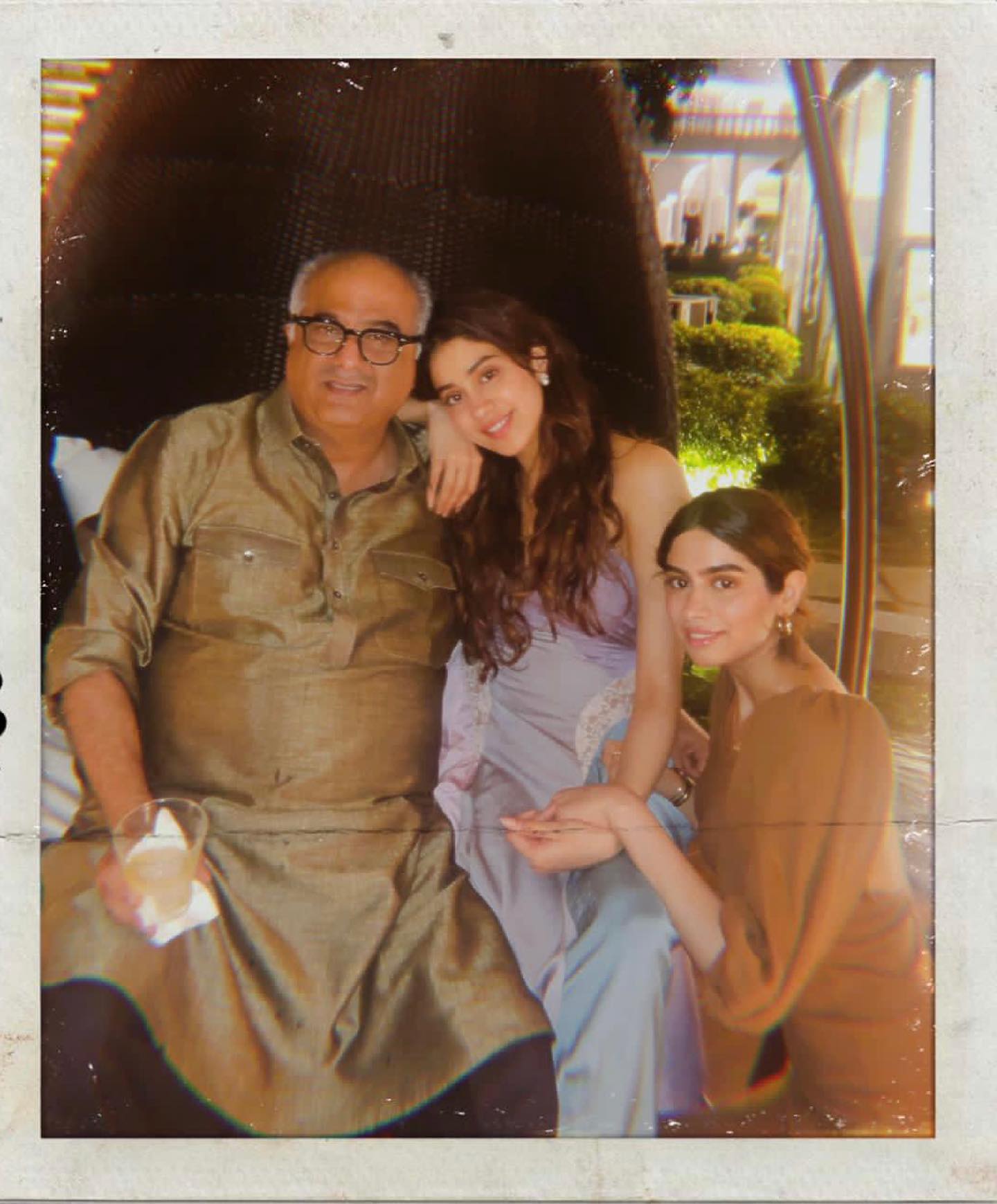 The bond between a daughter and her father is too precious. No matter how old you grow, you'll always be a kid in your father's eyes. While you may not be extremely vocal about your love for your dad, you can express it in various other ways. To celebrate Father's Day, you can either share a delicious lunch together or surprise him with some homemade gifts for Father's Day. While you're at it, make sure you also click some beautiful pictures with him to post on Instagram. As for the caption? We've got you covered! Check out some Father's Day captions from daughter that you can post along with those gorgeous pics.  
Even in heels- I have always looked up to you.
Fine, I'll admit it- you're a pretty rad dad!
I love you, despite your bad jokes
I'll always be your little girl.
I'm the luckiest because I get to be your daughter
Dad, you have always been my superhero.
A father's job isn't to teach his daughter how to be a lady, it's to teach her how a lady should be treated.
From listening to all of my tantrums, to treating me like a princess – you've set the bar way too high.
You make everything seem possible, surmountable & fun. Happy Father's Day, dad!
To the best father a daughter can have.
"I'll always be my dad's daughter if nothing else."- Angie Thomas
With you, it's Father's Day everyday.
Happy Father's Day to my main man!
One day is not enough to honour how special of a father you are because you're amazing every day of the year. 
"I am not ashamed to say that no man I ever met was my father's equal, and I never loved any other man as much." – Hedy Lamarr
"She did not stand alone, but what stood behind her … was the love of her father." -Harper Lee
A daughter may outgrow your lap, but will never outgrow your heart.
When I'm at my best, I'm my father's daughter.
On behalf of every man looking out for every girl, you are the God and weight of her world.
Father's Day Captions From Son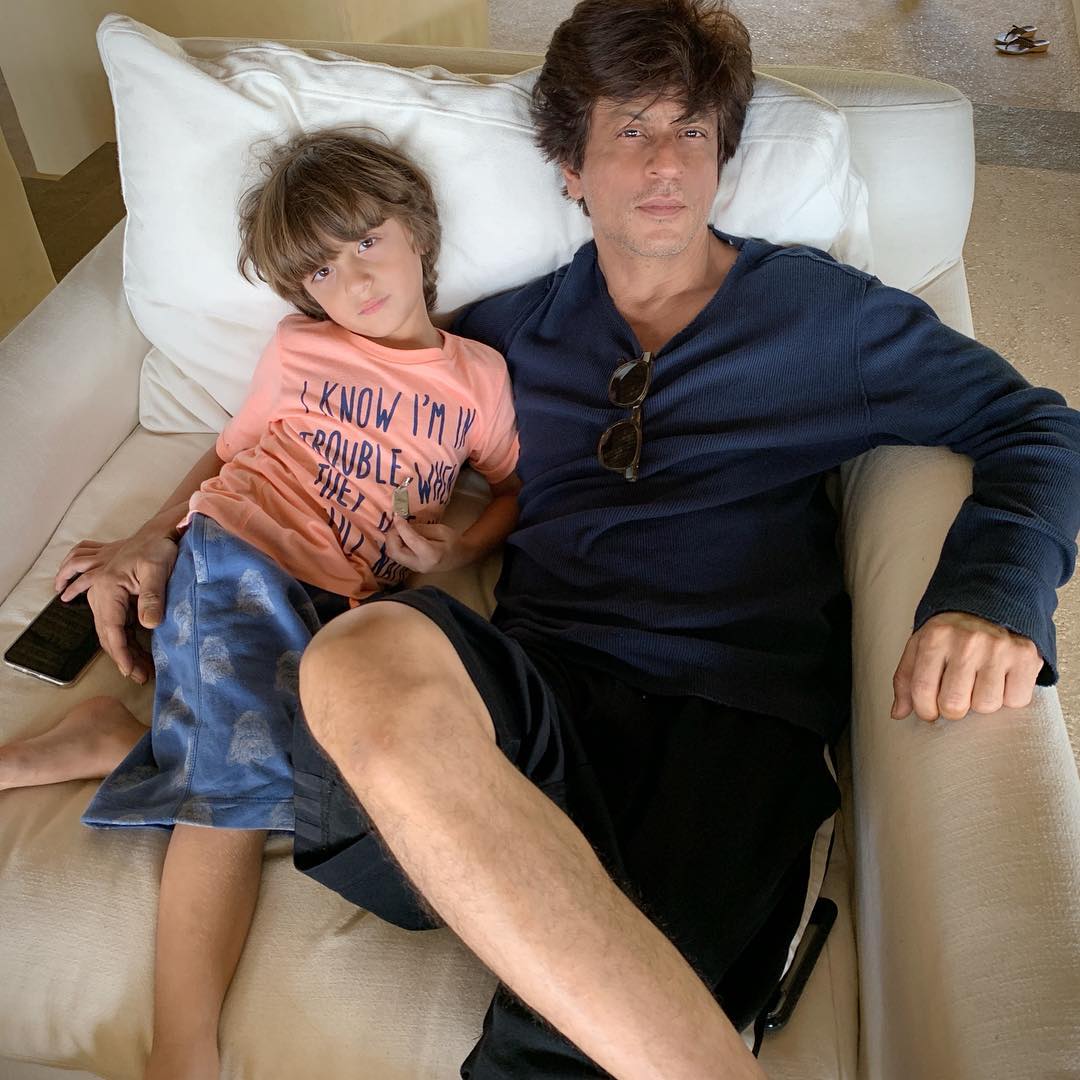 If you are a guy looking for Father's Day captions to post along with the pictures, you've come to the right place. We have listed down some heart-warming Father's Day captions from son that you can use on Instagram. 
"No love is greater than that of a father for His son."- Dan Brown
Behind every young boy who believes in himself is a father who believed in him first.
Dad, you are my superman, which makes me your super son!
A son may outgrow a father's lap, but never his heart.
"My father didn't tell me how to live; he lived, and let me watch him do it." – Clarence Budington Kelland
Some people don't believe in heroes, but they haven't met my dad.
We all know I'm your favourite. Mom doesn't have to know.
"My father gave me the greatest gift anyone could give another person: He believed in me." -Jim Valvano
"My father didn't do anything unusual. He only did what dads are supposed to do- be there."-Max Lucado
"I talk and talk and talk, and I haven't taught people in 50 years what my father taught by example in one week." -Mario Cuomo
"When you're young, you think your dad is Superman. Then you grow up, and you realize he's just a regular guy who wears a cape." -Dave Attell
"A father is neither an anchor to hold us back nor a sail to take us there, but a guiding light whose love shows us the way." -Author Unknown
I inherited all my dad's good jokes.
Dad, I can never repay you. Literally.
Dad, let's be honest. I'm the reason today is special.
For everyone out there, you are my father. But to me, you are my entire world.
Almost anyone can be a father. But my father has taught me what it takes for his son to call him daddy lovingly.
Every father wishes for his son to be more successful than himself. But I know that I will never be equal to my dad ever
We hope this list of Father's day captions for instagram helped you pick the perfect one that summarizes the relationship you have with your dad! Meanwhile, don't forget to check out some amazing Father's Day gift ideas here. It's always the best idea to plan in advance, so you can make sure the day is just perfect for your dad.
Featured Image: Hina Khan on Instagram

Also Read:

Last Minute Fathers Day Gifts

Fathers Day Quotes In Marathi