Putting up your first couple picture on Facebook is kind of a big deal, right? It is a way to express your love for each other and making it official in front of everyone, be it your friends or relatives. Not only do you want to get the photo just right, but you also want the  captions for pictures with your boyfriend to be spot on too! The captions play an important role to express the feel of the picture and if you are confused about the couple captions for facebook to post on social media, then here we have got some suggestions for you.
FB Captions For Couples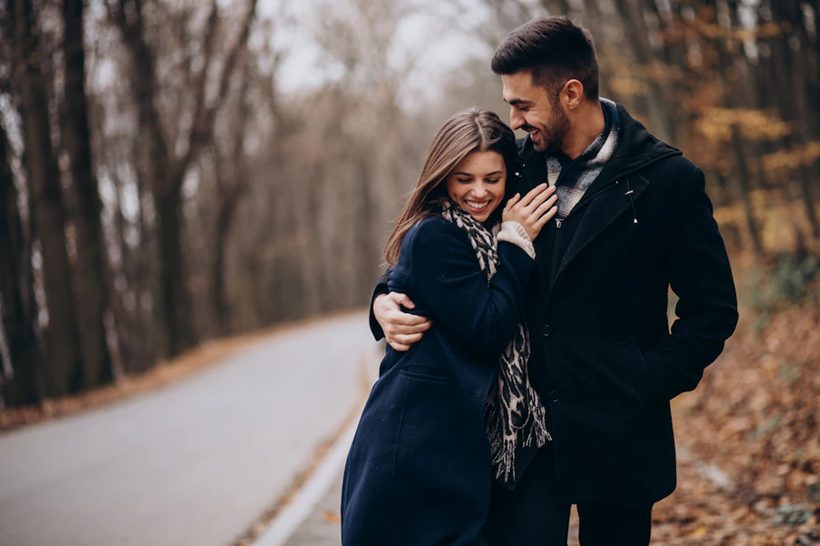 Looking for some cool captions for couples to post on your facebook feeds, here are the selected FB captions for couples.
I'm wearing the smile you gave me.
The best things in life are better with you.
You're my favorite hello and my hardest goodbye.
The peanut butter to my jelly.
Together is a wonderful place to be.
I can't live without you, and I don't want to try.
My favorite fairytale is our love story.
Home is wherever I'm with you.
Two heads, one heart.
Every day with you is the best day of my life.
I want to be with you until my last page.
P.S. I love you.
You're the apple of my eye.
You're my lobster.
He's the Jim to my Pam.
We have a forever type of love.
Only a fool for you
Together we make a family.
Love doesn't need to be perfect it just needs to be true.
I am catastrophically in love with you.
Also Read: Facebook Captions For Married Pic
Couple Caption For Facebook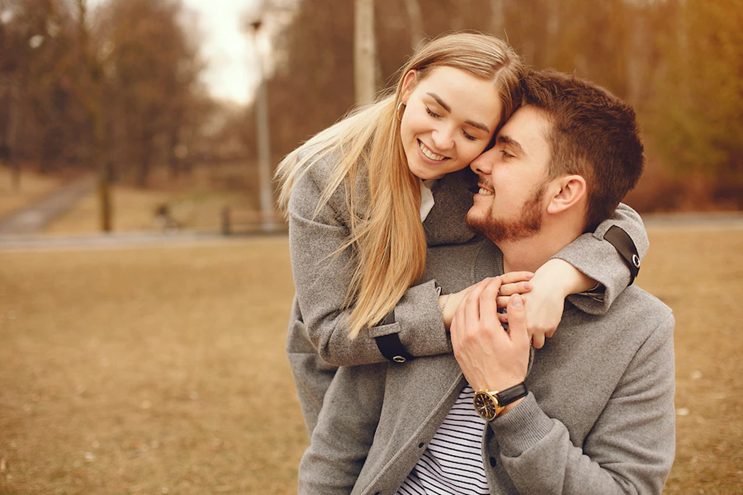 You know you guys rock the world through your relationship goals, and often love to share with the world your chemistry. To put out the best picture on Faceboook, here are the best couple caption for Facebook for you to post.
Nothing Can replace you!
Falling in love all over again.
I don't Chat with Flirt.
Where there is love there is life.
I want to grow old with you.
Fall is when I fall in love again.
True love never dies.
I guess the secret is out.
You're my sunshine on a rainy day.
Do you realize how amazing you are to me?
The first duty of love is to listen.
I´d shave my legs for you.
I'm glad that you and me are 'us'.
Addicted to your love.
Hugs like this.
When love is real, it has no end.
Your smile is a key, to my unlock happiness.
My heart is and always will be yours.
I can't escape the way I love you.
My day starts with the thoughts of you.
Also Read: Boyfriend Captions
Love Captions For Facebook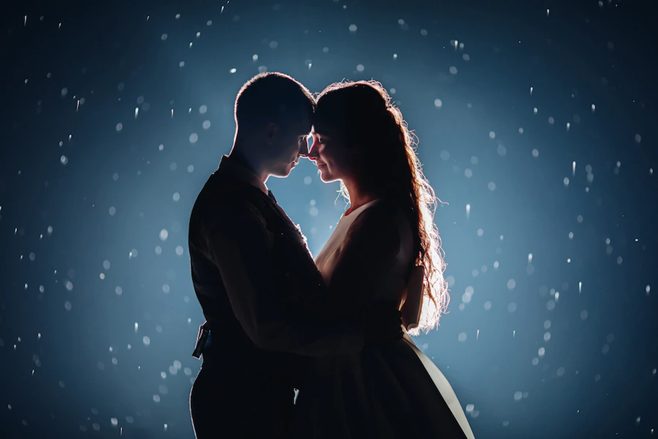 Are you that lovey dovey couple that expresses love for eachother by often posting lovely picture on Facebook? Yes, we got you, to make it more beautiful, here are the love captions for Facebook you need.
You are my favorite distraction.
Looking for mistletoe.
Two hearts beating as one.
Some people are worth melting for.
If I get married, I want to be very married.
Let's be successful together.
I want to be with you until my last page.
You made me smile again.
I still fall in love with you every day.
Looking for mistletoe.
We loved with a love that was more than love.
Love is a friendship set to music.
You're my lifehack.
I'm a mess, but I'm your mess.
In your arms is where I belong.
A barren tree is very much like life without love.
Two peas in a pod.
You're the one that I love and I can't let you go.
You're my favorite daydream.
It's you and me against the world.
Also Read: Instagram Caption For Girl
Romantic Captions For Facebook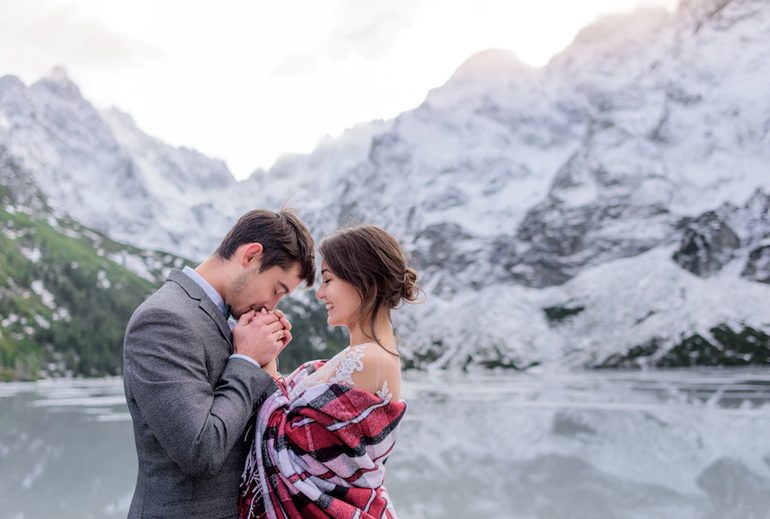 Sharukh Khan taught us how to romance, but when it comes to captioning our relationship we biome clueless, to help you out, here are the best romantic captions for Facebook.
A happy couple of the world.
You've stolen a pizza my heart.
And together we are double trouble.
I'm oxygen and he's dying to breathe.
We are made for each other.
I came. I saw. I made it awkward.
You are my today and all of my tomorrows.
He is the cheese to my macaroni.
If you are Mine, You are Mine. I don't like Sharing.
Love is the beauty of the soul.
Celebrating you extra today.
1 year, 365 opportunities to love you.
Loving you is easy.
Love is in the air.
Trust is the ultimate evidence of love.
Together is a wonderful place to be.
Another day, another date event.
I love him a latte.
Cute couple of the world.
The yin to my yang.
Also Read: Memories Captions For Instagram
Couple Photo Caption For Facebook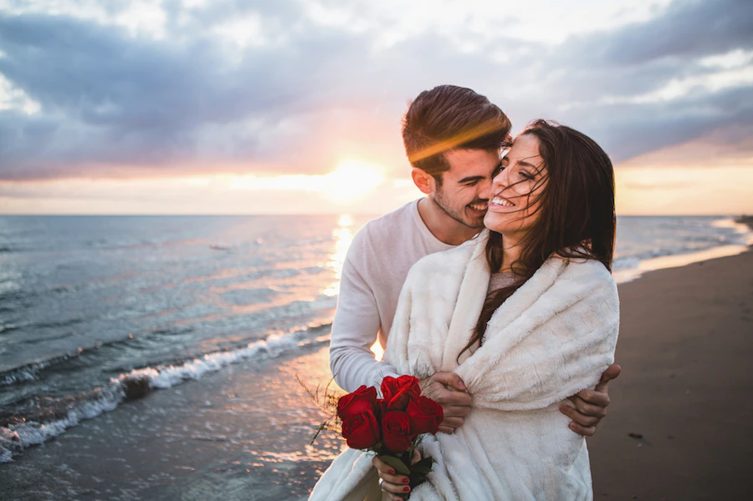 If you are looking for what can be best to put as photo caption for Facebook? Then you are at a right place. We have curated eye catching couple photo caption for Facebook and jotted down below.
Let's hold hands forever.
I had fun once, it was horrible.
He is the cheese to my macaroni.
Thank you for being you.
Couples who laugh together LAST TOGETHER.
True love is strengthened by pain.
A happy wife is a happy life.
Together forever and never to part.
You're the apple to my pie.
Why Fall in Love when you can fall asleep?
Sweet a couple of the world.
All of me loves all of you.
This all started with Netflix and chill.
I still fall in love with you every single day.
We go together like CUPCAKES & FROSTING.
You gave me wings so I can fly and soar with you, my angel.
Love is crazy, mad, wonderful.
You're my spark in the dark.
Summer loving.
We go together like COPY & PASTE.
So, these were the 100 super cute facebook captions for couples. Post it right away to express your true love! GIFs: Giphy 
MUST READ: 74 Amazing Captions And Tips For Perfect Selfie