Let's be real, the ever-changing social media trends can get a tad too much at times. But that ain't stopping us from indulging in it! In fact, from private accounts to public ones, a lot of us shuffle between more than just one page. But here, you'll get a whole lot of ideas for  Instagram username for girls from classy, cute, to funny, aesthetic, and perfect ones. So, without wasting your time, let's get into finding the perfect username for you beautiful girls out there!  
Speaking of which, are you constantly on the lookout for the perfect Insta name? If yes, then girl, we got you! If you're wondering why one would like to put in so much effort for something as simple as a username then let us enlighten you. Your Instagram name reflects your personality, conveys what your account will showcase, and can help attract more followers. Yep, that is correct. A good username should inform your followers about the content you want to add to your profile. In the present age of virtual self-identification, Insta usernames hold the utmost importance. They make way to possibilities of expression and communication. So if you've been wondering why you haven't been able to attract new followers then maybe it's time to consider changing your username. Go ahead, keep reading to check out the best Instagram names for girls.
Instagram Usernames For Girls
Looks like it's time to toss your boring old name to the curb and get a new exciting Insta handle. If you're on the lookout for Instagram username for girls or classy usernames for girls, we got you covered as we've got the best Instagram usernames for girls. You're Insta page is gonna get a fun makeover when you opt for these awesome Insta Id usernames.
Instagram Usernames For Girls in 2023
I Have This Thing For Pink
Marching Around The World
The Pink Flower
Rainbow Salt
Mint & Rose
Girl From Heaven
House Of Honey
White Snowflake
Pink Feathers
Unicorn Lemonade 
Leave No Trance 
Cupcakes Hugs
Kisses And Martini
Spellbound Forever
Chill House
Rock N Roll Swag
Leather And Lace
Lucky Lucy
White Honey
Pearl Stealer 
Bubbly Bubble
Flying Lovebirds
Daisy Louis
Sunshine Gypsy
Before you scroll down for some more Instagram names for girls, you've gotta check out these fabulous makeup products that are totally worth the hype!
Cute Instagram ID Names For Girls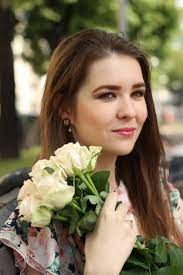 Do you wait for winters every year just to slip in your fuzzy oversized pink knit sweater? Do you love colourful sprinkled cupcakes? Is your idea of enjoyment a slumber night-in with the girls? Do you bookmark adorable dog videos? Well, then this one's for you. In RL, people seem to adore cute people. In virtual life too, cute Instagram usernames are a great way to showcase your personality to your virtual friends. Go ahead and check out these cute Instagram names for girls that we've curated just for you.
Instagram ID Names For Girls In 2023
Honey Bear 
Golden Sparkles 
Glittering Princes 
Parisy Lily
Melody
Shine Bright 
Honey Comb
Angel Girl
Sparkling Sunshine
Peppermint Candy
Enchanting Moon
Tulip Wind
Candy Love 
Purple Pineapple 
Yellow  Buttercup
Pretty Pumpkin
Silver Moon 
Cuttie Bun
Bliss And Blossom
Mystical Tinker
Lovely Dove
Sugar Plum Chum
Cute Sugar
Twinkie Star
Snowy Secret
Sweet As Honey
Candy Crush
Garden Heart
Princess Fuzzie
Girl Like A Pearl
Hugs And Kisses
Secret Wisher
Twinkle Night 
Petal Poser
Rainbow Love
Unique Username For Instagram For Girl
Is your favourite movie Mean Girl? And Regina George your idol? And 'you can't sit with us' your favourite dialogue ever? Well, then you should be picking out a sassy name for your account. Confused about how to get one? Well, worry not as we've got you covered with the best sassy girl names for your Instagram account. Also check out this best instagram filters.
Unique Username For Instagram For Girl In 2023
Candy Babe
Hot Cupid
The Sassy Club
Bold Type
Gossip Queen
Babe On Fire
Lady Leopard
Black Butterfly
Wild Cat
Fierce Magic
Doll With A Ball
Black Butterfly
Poison Lady
Dark Sparrow
Spicy As Chilly
Lavender Witch
Black Mellow
Smirk Time
Dolly Dangerous
Epic Passion
Your Unforgettable Ex
Not Your Girl Max
The Girl Of Your Dream
You Cant Sit With Us
Turning Up The Heat
Classy Insta ID Names For Girls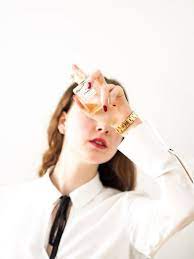 Is your idea of fashion all about classics and timeless outfits? Do you prefer structured well- fitted clothing over ripped denims? Is your fave fashionista Kate Middleton? Well, then our list of classy Instagram names for girls is just the thing that you need. 
Classy Insta ID Names For Girls In 2023
Mystical Dimples
Gold Grace
Garden Rose
Sweet Like Sugar
Honey Pot
Tulip Rule
Lovely Dove
White Sand
Tulip Heart 
Ivory Roses
Rainbow Sweety
Passion Spirit
Indigo Sparkle 
Stellar Flower
Candycane Missy
Panda Heart
Vintage Paris
Secret Fruity
Pretty Pumpkin
White Flower Beans 
Chic And Classy
Golden Roses
Vanilla Flower Love 
Chantilly Cream
Sparkly Champagne 
Gold Peonies
Marsala Magic
Garden Heart
My Insta Space
Rose Berry
Magic Lily
Tweed Love
Colourful Poppins
Tulip Wind
Sugar Heaven
Fashion First
Pretty Primrose 
Peach Tree 
Tea And Scones
Soiree Girl
Username For Instagram For Girl Attitude
Attitude Girls Username For Instagram
Are you someone who doesn't give a damn about what society has to say? Is Zoya Qureshi from Ishaqzaade your absolute favourite movie character? If you just answered yes to our questions, then you really need to check out our best attitude username for Instagram for girls list RN. We bet you're gonna love one of these names for your Instagram.
Attitude Girls Username For Instagram In 2023
Girl With Wings
Bold And Clear
IG In My Blood
Unforgettable Missy
Lioness Of IG
Kill And Chill
The Best In The World
You Cant Get Me
Not Your Girl Next Door
Better Than You
Don't Care Ever
Not Your Babygirl
Untameable Forever 
Sugar And Spice 
The Girl Of Your Dreams 
Always A Mystery 
Dangerous Queen
Lady Leopard
Call Me Maybe
Not Your Angel
Babe On Fire
Mountain Lioness
Make My Own Rules
Hell With The World
Fuzzie Sweety
Lethal Eyes
Twilight Babe
Epic Queen
Sizzling Senorita
Best Instagram Names For Girls
If you are looking for some of the most fab, out of the box names for Instagram, then check out the best instagram names for girls below and decide the best username for your Instagram handle.gram, then check this out.
Best Instagram Names For Girls In 2023
Magic Peach
Cupcake Hugs
Chocolaty Queen
Tigger Fresh
Twilight Queenbee
Bikewithgirl
Makegirls
Lovecapri
Hot Babe
Peace Hug
 Lil Cutie
Jelly Cuddles
Kara
The Call Me Hanny
Sizzling Teapot
Live Chic
Beauty Babe
Sleepy Tinker
Super Giggles
Tiger Kitty
Instafreack
Bunny Passion
Strawberry
Blueberry
Vansgirls
Missie Lucky
Thechillpixel
Dilo Ki Rani
Girlyapa
Butterfly Girl
Pretty Lil Princess
Golden Sunshine
Pink Loveheart
Shining Starlight
Fierce Fashionista
Glitter and Gold
Radiantly Beautiful
Starry Eyes
Admire The Girl
Pretty Angel
Lovelicious Girl
Baby Love
Fab Girl
Pink Princess
Lady in Red
Beautiful Things
Pretty Lilac
Queen of House
Unicorn Girl
Bunny Angel
Pretty in Pink
Breezy Babe
Fairy Princess
Super Girl
Butterfly Girl
Pretty Lil Princess
Just Being Me
Best Instagram Names To Get Followers For Girls
Finding the best username for your Instagram handle can be a daunting task, but it's crucial. Your Instagram handle conveys who you are while also letting anyone who stumbles onto your Instagram profile and understand what kind of stuff you post. So, we've put together a list of the best Instagram names to get followers for girls which we've come across in case you want to register an Instagram account or change your username on the platform. So, let's have a look at the list below.
Behind You
Bird garden
Born fused
princess fuzzies
secret giggle
Ben Dover
hot cupid
rainbow sweety
butt smasher
cupcake hugs
candy cane missy
hot babe
secret fruity
Lil cutie
snowy secret
sugar heaven
triple adorable
beauty babe
sweet whimsy
live chic
squiggly munchkin
sizzling teapot
missie lucky
pretty pumpkin
trigger fresh
Stylish Attitude Usernames For Instagram For Girl
Girls with extra swag and style need stylish attitude usernames for instagram for girl to show off their style statement. Checkout stylish instagram names for girls.
Stylish Names For Instagram For Girls In 2023
Girl True
She Is Resilient
Techie Luxe
Classy Claire
Fashion Princess
Vibrant Alpaca
Popcorn Pixie
Baby Girl
Dark Princess X
She Is Laughing
Belle Couture
Summer Glows
Goofy Girl
Beach Babe
The Sassy Babe
Dreaming of My Girl
Pretty Eyes
Princess Taste
Twinkle Night
Star Shadow
Princess Kingdom
Zoom Fire
Rose Catcher
Red Ocean
PrincessLand
Tweety Sweetie
Angle Wonderland
Cuddle Bear
Colonial Cousins
Crazy Cat Lady
Kitty Bloom
Laughing Bird
Snuggle Kitty
Lil Cutie
Anonymouse
Dolly Dangerous
BuddyCooky
FixSlayr
Booshking
Griller
Chickleen
MonkeyFlashy
RonzLuv
Quantic
ExpertLuxLuv
Seeditch
LynchHandsome
HyperFace
CutieShiya
Norcomm
Spicy_As_Chilly
Sunshinegyspy
Lady_Leopard
Angelsbasket
Shadow_Queen
Good Name For Instagram For Girls
Scroll down to find yourself the best good name for instagram for girls which you shouldn't miss out on at the moment.
Good Name For Instagram For Girls In 2023
FoxtrotTangoLove
JoshiLDF
NeatSly
PrepJunky
Cool guy
CastBound
MinyFizz
StoriesDean
WolfieGuy1
EpicPassion
Hi Buggy
Peace Hug
Hello Goodbye
Twin butterfly
Silly Ninja
Pretty Law
Tigger Fresh
CodeNameLover
MdoggLive
LexMine
LegionTrump
Dualrypt
MountainLight
Space Walker
David A Smile
Troll Born confused
Gail102
Ridge Runner
Honeybear
Noisy Boy
Cool pineapple
OpelSpeedster
Angel Memories
Cutie
Awesome Lyk That
Honey bear
Doll
Cross Thread
Feature Swag
Turnip King
Potato Lover
Glory paint brushes and bubble gum
Time Blossom
Rainbow Doll
never forget your dreamss
Mr. Lucky
Teen Hug
Heavenly Baby kins
Fuzzie sweety
little cupid
Nice Name For Instagram For Girl
Why to look for nice girly Instagram name somewhere else when you have everything here? Discover the best nice name for instagram for girls below and let us know which one you find the most relevant for yourself!
Nice Name For Instagram For Girl In 2023
Secret simper
Attitude breaker
Cute jatti
Unique
Don't care
Its babe
Princes_name
Braceface_name
mostloved_name
Eye killer
cute angel
Aesthtic_name
Luciform
Golden rose
Classy attitude
Soul full of attitude
Angel in demon
Cute devil
save your heart
dream catcher
killing queen
Bladewoman
Blessed with the best
crazy girl
Crystal -name
Self style girl
Lost in myself
Glossy girl
Unicorn girl
angle attitude
Beautyattitude
Super chuckle
Cool Beans
Cute Scientist
Butterscotch Seven
Naughty Slay
Teen Graph
Firestix
Super Nigga
neveroldenough
Teen Touch
GreenCore
Natural nock
copilot
unic0rntaking0ver
Elegant Point
Incident Incomer
Cozy button
Tune Major
Face Cheer
Cool Instagram Names For Girls
Are you looking for cool names for your Instagram account? You are going to love these names, we are sure about that. Just for the cool persona like you, check out the best cool names for you.
Cool Instagram Names For Girls In 2023
Roadblock
Jungle Jones
PlantedBrain
Apenguingt
Badingenetx
Basetterry
BelReady
AirFusion
Darvince
Black Hawk
Dolly Dolphin
Foolish Admin
Day Hawk
Naughty Draught
Tiny Wrestler
Hangman
Oblivion
Honey Hug
Gold Grace
Cutlet
Gold Tube
Orange Splash
Cheesy Nible
Improved Guy
Love Seeder
Cherrie Snuggles
Double Bionic
Peanut Buzz
Girl Dreamer
Rocky Sprinkle
Scooby Magic
Hugsie Penguin
Chocolate Donkey
Bundle Brown
Blueberrie Swirlie
Hip Sunshine
Pixel Tinker
Rock Blue
Sparkle Fudge
Cuddle Hugsie
Peace Hug
Boogie Delicious
Happy Chocolateness
Bubble Soul
Huggie Poochie
Bling Blondie
Cool Brownnie
Super Wow
Sporty Huggie
Vanilla Lamb
Aesthetic Instagram Usernames For Girls
Are you trying to get a stylish username that goes with your individual taste? We got you girls! We've the best collections of aesthetic Instagram usernames for girls which you can't miss on scrolling. You can choose the most appropriate aesthetic Instagram username according to your personality from the list. Let's have a look below. 
Silent Eyes
queentears
Incomer Cozy
honey_Bear
Bee Grey
sweetylyx
Experienced Thoughts
Splash Elegant
choexo
Crunchy Crunch
ferxanity
eridanusly
honey_bunny
Mare Beloved
Inspire You
marilynsoda
Epic Passion
poppinxxboba
Cyber Warrior
blue_moon
Style Wanderer
Astrobabe
Funny Usernames For Instagram For Girls
There are already billions of people using social media, which is staggering given the size of the world's population. Now, this makes it difficult for people to find creative, captivative, and interesting usernames on social networking platforms like Instagram (especially for new users). Therefore, be sure to choose a distinct and humorous username before everyone else. Check out some of the most creative and funny usernames suggestions to utilise! For good usernames on social media sites like Instagram, take the inspirations from the funny usernames for Instagram for girls list below. 
Angelhearts
Silly Pie
CyberWorrior
Sweetie
Peppermint
Crazy Anyone
Teen_Boo
White Honey
drunkbetch
Planet Zoom
Red Cream
Bad Captain
Rigger Scoter
Gamer Tales
mintandrose
Facer_Racer
Hustle Flyswat
I World Angel
Work of holly
Blade Woman
IWasn'tBorn
Angel Doll
Veal Deal
Panic Point
Angel Memories
Beauty Babe
Sugary pie
Mollen Mist
thesassyclub
Rare Rips
DanceAngel
DosentAnyoneCare
publicbutter
StudMonkeyBikers
Related Stories
Cute Nicknames for Boyfriend: What's the best way to make your boyfriend feel special? Easy, give him an adorable nickname. In case you're looking for some cutesy suggestions on what to call your boyfriend, then you could check out our exclusive list of cute nicknames to call your boyfriend. 
 Nicknames For Your Fiancé: Yes showering your lover with precious gifts like teddy bears, chocolates and handwritten letters is cute, but giving them a nickname? That's even more special! Get your creative juices flowing and come up with a nickname that's unique so that whenever you say it, it'll hit them right in the feels. Whether you're looking for funny, cute or romantic nicknames for your fiancé, you can check out our list ASAP!
Nicknames For Best Friend : Sure, calling your best friend with the surname may seem cool. But giving them a nickname will be all the more special. We looked up an array of fun and cute names that you could use and voila, it's a huge list to go through. Be it your search for funny ones or cute nicknames for best friends, we got you covered in all departments.  
Nicknames for Husband: Here a list of nicknames for husband to call your partner with.
Baby Girl Names – Looking for some cute yet meaningful name for your baby girl? Here we have got a list of all such baby names for you.
Baby Boy Names : Here's some amazing baby boy names with meaning. Choose names for this list.
Best friend captions for Instagram: Looking for cool best friend captions for your perfect Instagram story? You gotta check this out. 
Nicknames for brother : Slide through these nicknames suggestions for your annoying cum sweet brothers! Well, we certainly hope that you've found our list of Instagram usernames for girls helpful and found a name that you could connect with. Remember to choose a name that is a reflection of your personality. Like we always say, best to keep it real!
Nicknames for baby boys : What fits for your baby boy? Check out these nicknames.
Girl Names That Start With A: Here is a list of baby girl names that start with A that you will find particularly interesting
Names For Youtube Channel: If you looking for YouTube channel names for girls or YouTube channel names for beauty then you are in luck. Your search for catchy YouTube channel names ends now.
Featured Image: Instagram