It goes without saying that your birthday is definitely the most special and exciting day for you. But if we were to come up with the second most important birthday (and by that we mean one that you need to plan as specially and meticulously as you would for your birthday) it's got to be your boyfriend's. And let's face it, sometimes planning the perfect birthday for him can be very stressful. Before you begin to scratch your head over this, we present to you some awesome birthday ideas for boyfriend to celebrate his day!
Birthday Celebration Ideas For Boyfriend
We believe that birthday surprise ideas are incomplete without gifts! So why not give your boyfriend the ultimate birthday surprise with gifts that he'll absolutely love? Read on to find out how!
Gifts He'll Love
We believe that birthday surprise ideas are incomplete without gifts! So why not give your boyfriend the ultimate birthday surprise with gifts that he'll absolutely love? Read on to find out how!
1. A Gift For Every Hour!
Another of our favourite birthday celebration ideas for boyfriend is to grab all of their favourite things, wrap them in a sparkly paper, and give them little surprises every hour, with the final one being delivered at the final hour of their birthday! This would definitely keep reminding him how special he is for you!
Also Read: 15 Beautiful Dresses That You Can Flaunt On Your Boyfriend's Birthday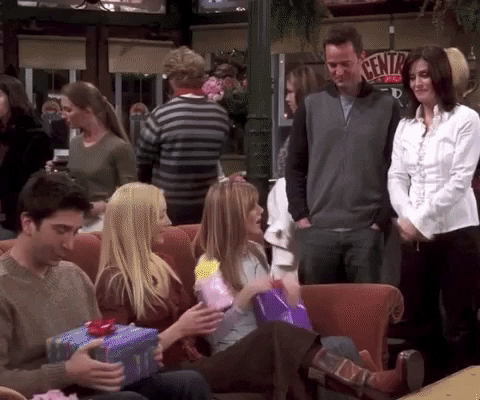 2. Get Him A Camping Kit
If your guy is the macho type, then this birthday gift idea would be perfect for him. So show him how much you know him by customising all his favourite things in the form of a camping kit. So load up the kit with all the camping essentials and present it to him as a customized birthday present!
3. A Grooming Kit
Make him go about in his most confident self and get him a grooming kit that he would absolutely adore. Collect everything from his favourite brands and pack it up in a basket all set for him to use. You know he's definitely going to love this one!
Also Read: About how To Celebrate Your 25th Birthday
4. A Gift Card
If your boyfriend is more on the extremely selective side when it comes to shopping, then a gift card is a great option for him. Get him one from his favourite brands (and with a long validity) so that he can shop at his own leisure. He would appreciate it far more than getting something he already owns!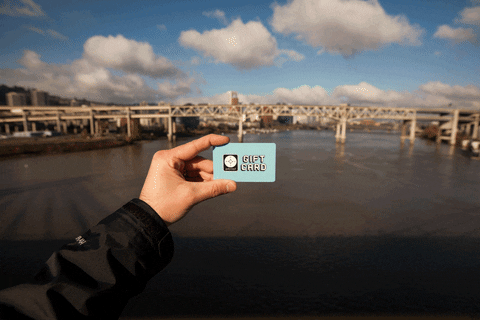 5. Gifts From An Admirer
If you want to pull this off, then you have to know his schedule well in advance. Hire a person or request his neighbourhood kid to deliver a string of little presents to him at different times of the day. The trick is catching him off guard and keep surprising him with little presents throughout his day. As we say, presents are good, but surprises make them a whole lot better!
6. A Dopp Kit For His Vacay Or Business Tours
Packing all the toiletries in an organised way is not a piece of cake. It requires to be packed in such a way that it is easy to manage daily while you are travelling. Gifting a Dopp kit to your boyfriend is a good idea especially when he loves/needs to travel frequently. He can store all his essentials in this one. Make sure to get a kit with customised pockets and sections to keep things manageable.
7. Recliner 
If your bae is a couch potato and loves to spend his day off binge-watching shows and movies or even video games, get him a recliner. He is gonna cry with joy and will give you a warm bear hug.
Celebrate With His Favourite Friends
If your boyfriend loves spending time with his friends, then it's probably a great idea to invite them over for his birthday! He's definitely going to love celebrating his day with them! So check out these birthday ideas for a boyfriend that involve his friends as well!
8. An Adventure With Close Friends
Plan a fun, adventure-filled trip with him and his close friends. Make bookings in advance (refundable ones, just in case!) and book yourselves for the bungee jumping he's always wanted to do or the deep-sea diving you both have been planning since forever.
9. A Party With His Friends And A Playstation 4 Tournament
If he's the gamer sort, nothing can be more fun than this. Even if you're not into it, take part in the challenge and plan a PS4 tournament with his gaming friends and him. He's bound to love this birthday surprise idea, especially watching you take part in something he loves – just for him!
Also Read: Amazing Gift Ideas For His 25th Birthday
10. Explore Someplace New
If your boyfriend has a bit of wanderlust in him and is always making a list of places he'd like to visit, then you can also plan the perfect getaway with him! Book those tickets and call a bunch of his closest friends and you have the place set to organize the perfect birthday bash ever!
11. Birthday Extension
Instead of cramming lots in one day, start the celebration 2-3 days in advance, and carry them on until 1-2 days after the special day. Essentially, give him a birthday week! Invite his close friends over and you'll give him the best birthday he's had in a long time! Needless to say, the actual date's got to be made the most special – but the lead up will be equally memorable. One of the best birthday ideas for boyfriend on our list, you absolutely have to check it out!
12. His Favourite Movie Theme Party
There's got to be that one movie he's crazy about. Plan a party based on that with all his friends and his day will be made! And yes, this means you have to dress up as an actress in the movie. His mind will be blown!
                                                  Also read: Bachelorette Party Ideas at home
13. Pool Party
Arrange a private pool party at a luxe resort and invite all your close friends. Pool, dance, drinks and friends are gonna make it a fun day to remember. Keep it a surprise and make sure he doesn't expect his friends to be there when you hit the pool.
Also Read: Birthday Ideas For Boyfriend
DIY For The Win
DIYs are not just fun, to begin with, but they also make it look like you've put a lot of effort in making them work. And you know your boyfriend deserves all that effort, right? So check out these DIY gift ideas for your boyfriend to make his day all the more special!
14. Balloons With Photographs
Can you even imagine birthdays without a whole deal of balloons? Neither can we! So how about you surprise him by filling the place up with a lot of balloons! To make it extra special, you can stick a range of photographs on them to make it all the more special. They could be from the times you've spent together, some great moments in his life, or whatever you please!
15. A Balloon Blast
Now, this is one of those birthday surprise ideas that are bound to make him smile. Stack up on a hundred of colourful balloons and stuff them in his closet. Make sure that you stack them in such a manner that they fall all over him when he opens the closet. This will definitely make him go all smiles on his special day!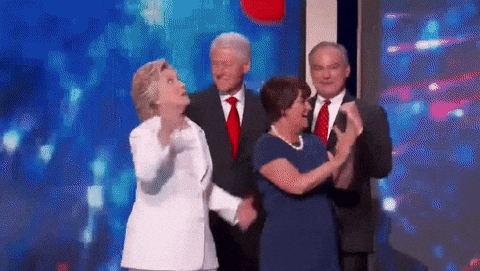 16. A Spa At Home
You get that life can be tiring for him, what with all the deadlines and routines. So on his special day, it makes sense to make him relax by gifting him a spa at home! You don't have to be a professional with this one. Light some aromatic candles, grab some massage oils, put on some soothing music and give him a spa sesh he most definitely needs! This is definitely one of the most relaxing birthday ideas for boyfriend on our list!
Also Read: Birthday Ideas For Boyfriend
17. Best Date Jar
Could there be anything better than taking him back through all the amazing dates the two of you have had together? So grab some coloured pens and a lot of coloured papers and write down all the dates you've been to. Put them all in a mason jar, wrap it up with a ribbon and present it to him!
18. Knit A Scarf For Him
Want to give your boyfriend something for him to remember you by? How about you knit a scarf for him? Grab some yarns of wool in his favourite colour and knit him a scarf to keep him warm through the winter months.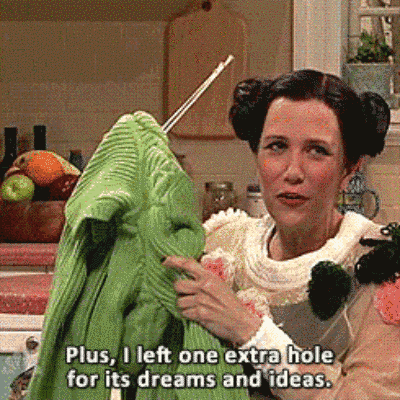 Just The Two Of You Together
Want to make his day super special? Well, how about you plan a series of surprises for him that involves just the two of you together? You know he's definitely going to appreciate it!
19. A Naughty Surprise
Maybe something he's been asking for, for a while, but you were just waiting for that special moment. This is the day, ladies! Plan his most recent fantasy and surprise him with it. Let go of your inhibitions and put the "lucky" back in his "lucky day"!
Also Read 10 Birthday Gifts Your Guy Will Absolutely Love!
20. Gift Hunt For Him
Just the way we had treasure hunts at kiddie birthday parties, this one's bound to bring out the excited kid in him. The clues and notes can be written in a manner to excite him further and make him feel special. But the gift better be worth all the effort he puts in, girls!
Also Read: 9 Sweet Things You Can Do For His Birthday!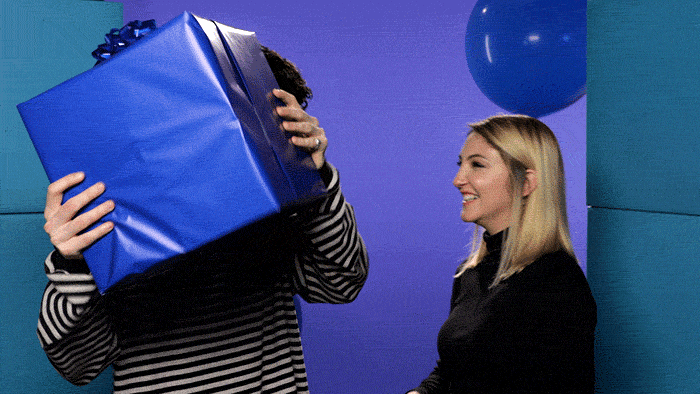 21. Give Him That Massage!
Now this one's a no brainer! Who doesn't appreciate a nice long massage every now and then, especially if it's given by someone you absolutely love! Among all the special things you have planned for your man, give him some extra lovin' with a hot massage at the end of all the birthday celebration!
22. A Blindfolded Trip
Give your boyfriend the perfect surprise this birthday by planning a road trip for him! Book a resort somewhere for the two of you, get in the car, and go! But the fun doesn't stop just here, blindfold him so that he has no idea what you have in mind! Make the ride smooth for him by putting on his favourite playlist and drive him to the spot. He's bound to be pleasantly surprised!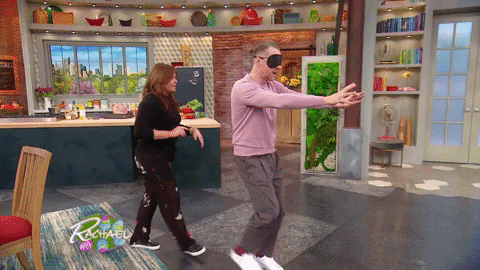 23. Wake Him Up To A Surprise
You know that there is nothing better than waking up to a pleasant surprise on your birthday, so why don't give him that? Be quiet as a ninja and decorate his room while he's asleep so that he wakes up to a room full of balloons and confetti. Get him breakfast in bed with some cupcakes on the side and you're done!
Some Sentimental Notes
Boys aren't usually as emotional as some of us girls can be… Or, at least, they don't like to show it as much. But that doesn't mean that you can't do something truly meaningful for him. So explore these meaningful birthday celebration ideas to make his day count!
24. A Collection Of Personal Notes For Him
This will require some amount of effort – you'll have to get all his loved ones to write sweet little notes to him and compile them in a beautiful diary. Reading those will definitely make him feel great, and who's to say, it may even bring that tear of joy.
Also Read: Birthday Surprise Ideas For Him On His 25th
25. Surprise With A Video Montage
How about a video montage of all the cool things he's done the past year? Remind him once again why he's the best and make him relive all those amazing moments again, he's bound to love this one!
26. A Jar Full Of Reasons You Love Him
If you really want to make your boyfriend go 'Awwwww' on his birthday then we couldn't suggest anything better than this! Simply grab a jar and fill it with little scrolls of the reasons you love him! He's definitely going to cherish it for a long time to come!
27. A Memory Book
Yet another on our list of a sentimental birthday surprise for him, this one is super fun to make as well! All you need to do is to grab a scrapbook and fill it with pictures of all the amazing moments the two of you have spent together. Not only would it make the two of you go down the memory lane, but it would also make for a great birthday surprise!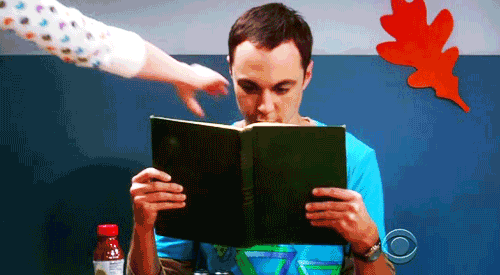 28. Handwritten Letters
There is something about handwritten letters that never fails to inspire endearment. Not only do they convey emotions, but they also make for a great memory to look back to. So write him a bunch of letters for his birthday, put them in different coloured envelopes, and then arrange them on the wall in the form of the age he's turning this year! Get creative and expressive, for you know that your boyfriend is in for a great surprise!
We promise that this surprise birthday party ideas for boyfriend will definitely make his day a memorable one!
GIFs: Tumblr, Giphy
You Might Like These
Sexy Drinking Games To Play With Your Boyfriend  
Naughty Texts To Send To Your Girlfriend  
Fun Texting Games To Play With Your Boyfriend
Emojis Guys Use When They Love You
Why Do Guys Ask For Nude Pictures
How to Plan Surprise Birthday Celebration for Boyfriend in Hindi
Happy Birthday Messages & Wishes For Every Relationship In Marathi