The most-awaited show, Koffee With Karan Season 7 is all set to make its grand return and TBH, we can't keep calm! Every season we wait for Karan Johar to spill the tea, and this time is no different! Besides all the freshly brewed gossip, we're also always looking forward to seeing fresh faces on the Koffee couch. 

While there were several celebs who made a memorable first appearance in season 6 of KWK, there was one Koffee guest that absolutely stole our hearts. Yes, you guessed it right. It's none other than Diljit Dosanjh, of course! The talented singer-turned-actor had everyone melting with his humility, candour and wit. While we're still unsure if he made it to the guest list this season, here are five reasons why we want our favourite fun-jabi back on the Koffee couch. Karan, we hope you're listening!
5 Reasons We're Dying To See A Diljit Dosanjh Koffee With Karan Episode
Humble Beginnings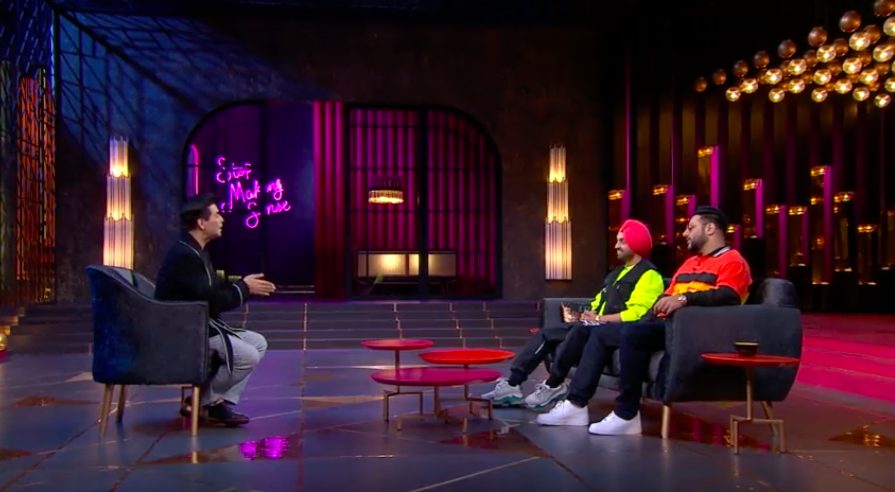 In the start of the episode, both Diljit and Badshah opened up about their humble beginnings. While Badshah came from a down-to-earth family and planned on being an engineer, Diljit was born in a small village in Punjab. Diljit also spoke about how he was truly grateful to be on this show and how he never imagined sitting on the Koffee couch. NGL, this statement totally made us go 'aww'! We really hope the actor returns to KWK because we want to hear more about the actor's journey into the industry and how he made it big in B-town.
His Adorable Innocence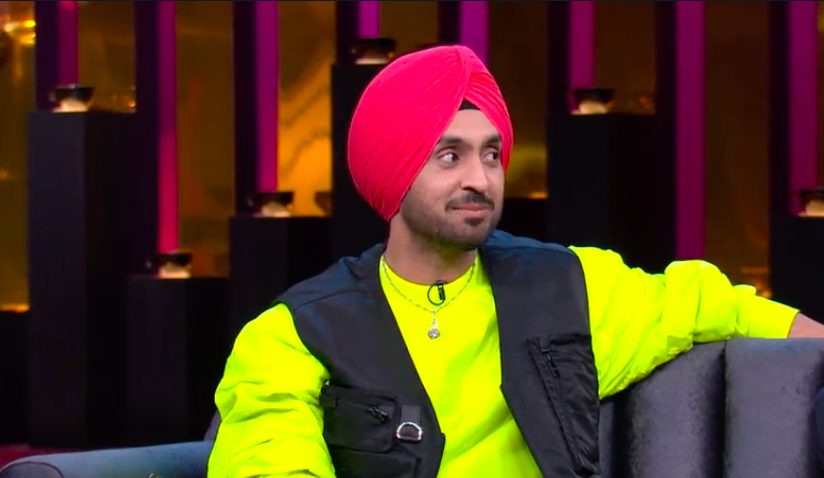 While Badshah may have won the hamper, Diljit definitely won several hearts for his innocence. From replying 'leh' to every scandalous question, to finally admitting he has made out in a khet (farm), the actor was truly a breath of fresh air. He was also extremely adorable when he asked Karan to translate his complicated English questions to simple Hindi ones! For these reasons and many more, we can't wait for Diljit to return to the Koffee sets.
Diljit–The Fashion Aficionado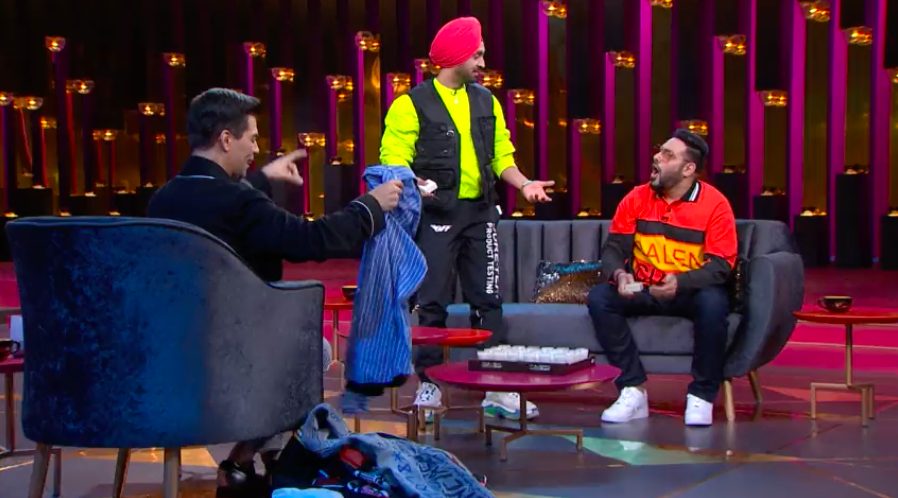 Who knew Diljit was such a crazy fashion fanatic? To put his knowledge to test, KJo even made Badshah and Diljit compete against each other in the brand wars. As Karan pulled out his luxe jackets, the Punjabi celebs fought hard to guess the brand name first. Though Badshah gave Diljit a tough competition, our brand enthusiast obviously won. We defs want him back to give us more insight into his personal style and wardrobe!
The Kylie Jenner Obsession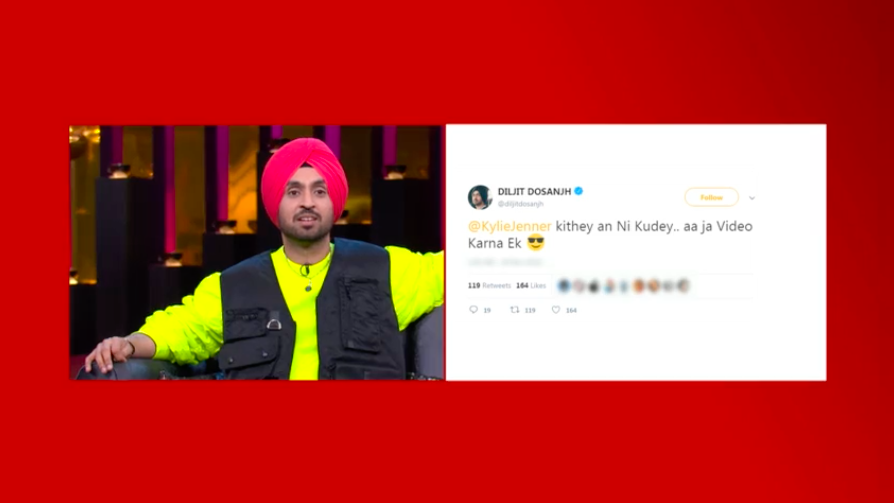 We've all been there, haven't we? Where we're desperately trying to seek the attention of our celeb crush by commenting on their social media posts? Well, Diljit revealed that he did the same thing with Kylie Jenner! As KJo shared screenshots of Diljit's comments on Kylie's posts, the actor confessed his love for the media personality. He even said, "Wo mujhe achi lagti hai Ji" (I like her a lot, sir). Damn, we really want Diljt to make an appearance on KWK S7 and tell us what happened to Diljit-Kylie story.!
The Koffee Games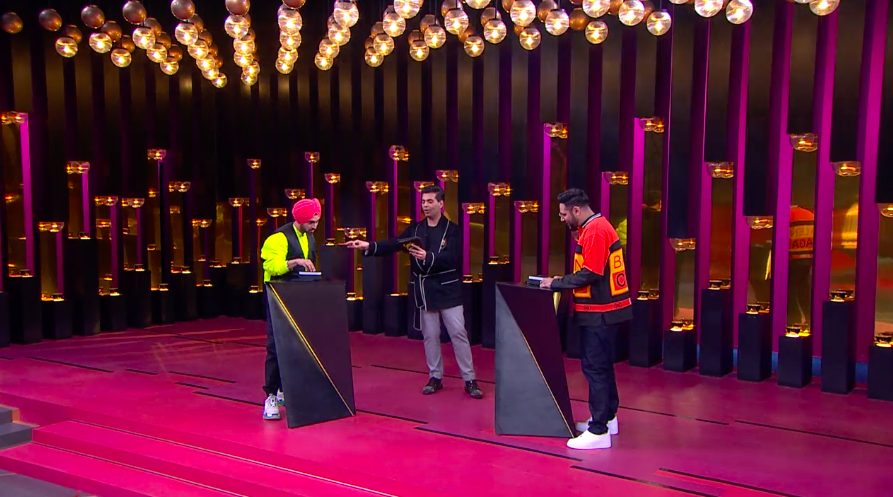 The entire Diljit Dosanjh Koffee With Karan episode was an absolute laughter riot! And the Koffee games were no exception. The actor brought out his fun, jovial, and competitive side and we were tickled in the ribs, constantly. The best part of the entire episode was when the actor was asked to translate English sentences to Hindi. The actor tried hard, but gave up saying, "Mujhe angrezi nahi samjh ayi paaji" (I didn't understand the English only). LOL, we defs want more of this! 
Haven't we listed enough reasons to bring back Diljit on KWK? Now all we can do is hope and pray that we see him on Koffee With Karan Season 7, streaming on Disney+ hotstar.
Feature Image Credit: Disney+hotstar
GLAMM Up Like a Star with a FREE gift: https://bit.ly/3HV6ATb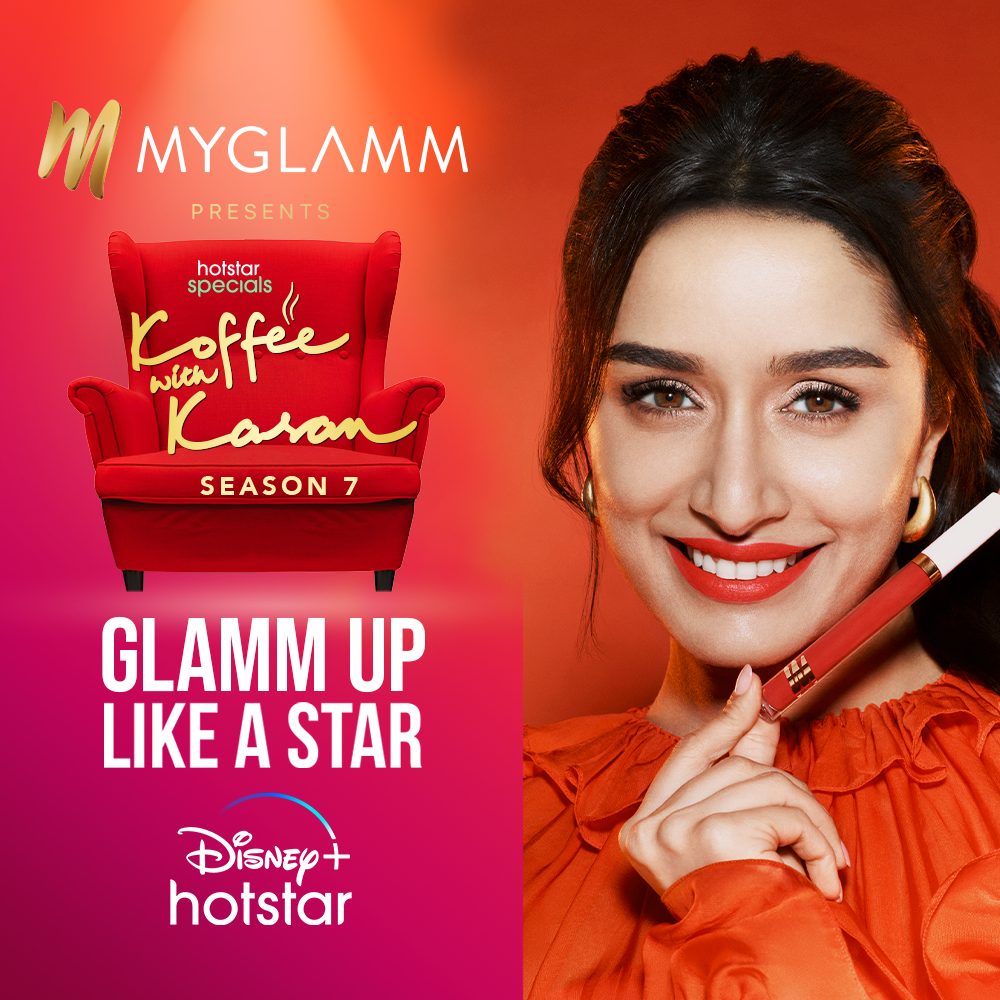 Also Read: Ahead Of Koffee With Karan Season 7, A Look At The Sassiest Answers To Rapid Fire Questions