'Every day is a fashion show and the world is your runway!' If there's one person who justifies this statement in the best possible way, it's gotta be Uorfi Javed. With her experimental fashion and sensational outfit choices, it's safe to say that Uorfi is our very own desi Marilyn Monroe in the making. And I'm livin' for it!
Uorfi recently turned heads as she made an appearance at an event in a bold sheer fishnet dress with a gold thong. NGL, her see-through naked dress sent me on a nostalgia trip and I could just think of all the times Hollywood beauties wore the most iconic naked dresses! But first, let's shed some light on the famous naked dresses:
These few yards of illusion mesh containing thousands of strategically studded crystals aka naked dresses have been in trend for the longest time. French-American costume designer Jean Louis first developed his signature illusion dress in the 1950s. Marlene Dietrich and Marilyn Monroe were among the first to flaunt it and it appeared as though they were wearing sequins on bare skin. That said, let's have a look at the eight most iconic naked dresses of all time:
Marilyn Monroe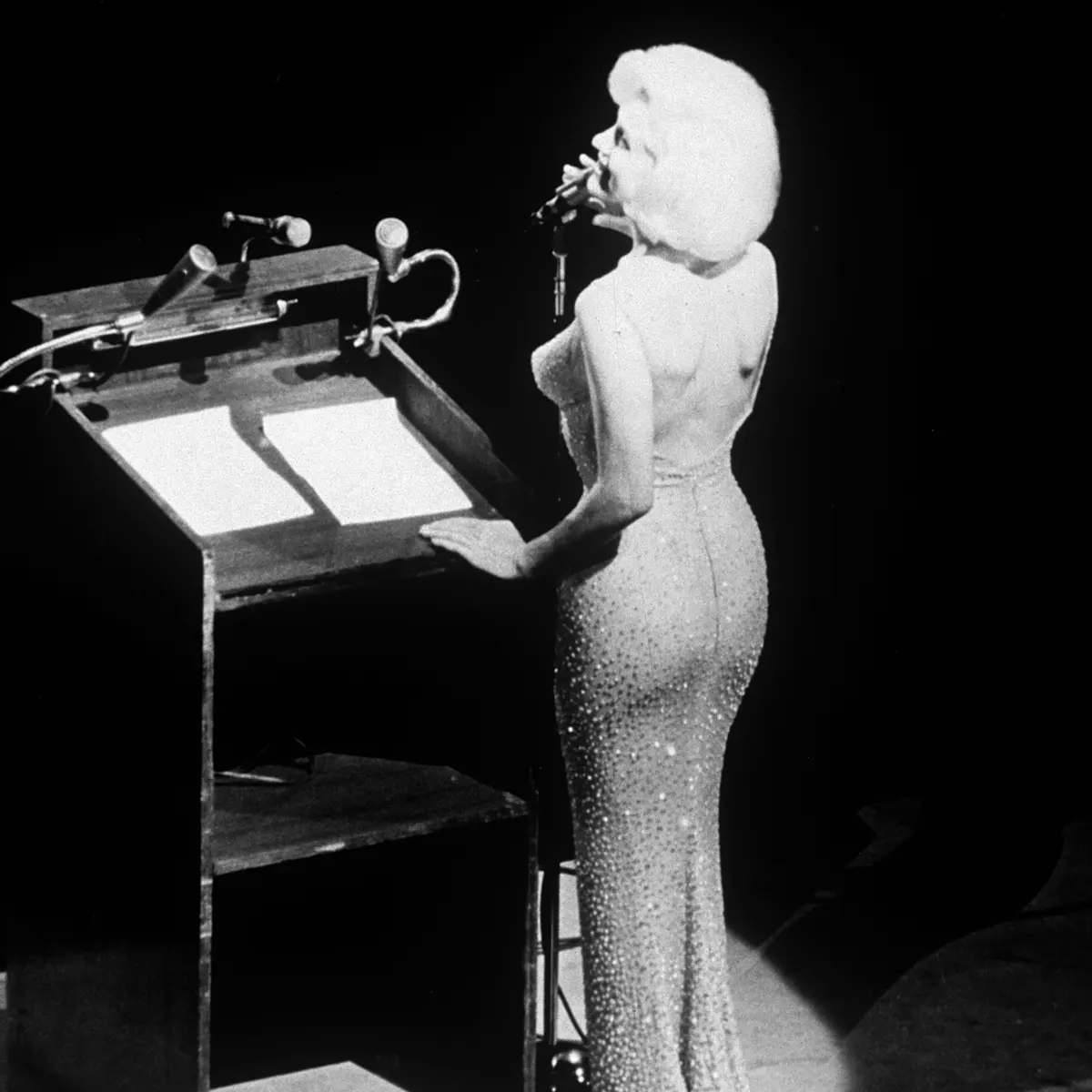 Back in 1962, Marilyn Monroe donned the world's most expensive sheer-bodycon gown at the birthday party of John F. Kennedy. The outfit was designed by Jean Louis and was covered in almost 2500 rhinestones! Post that, the dress got famous as the iconic 'birthday dress' and was even worn by Kim Kardashian at the Met Gala 2022. Reportedly, the 60-year-old outfit got damaged on the red carpet and had missing crystals and loose threads.
Jane Birkin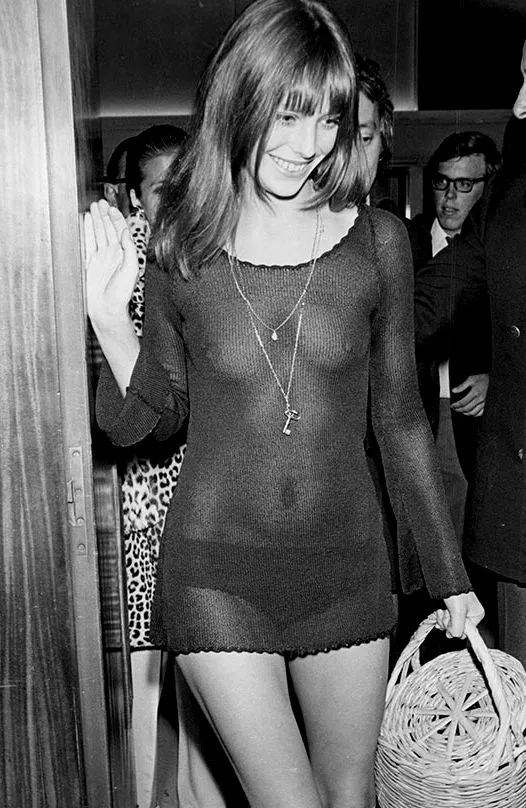 Jane's provocative sheer knitted dress paired up with her signature wicker basket bag at the premiere of Slogan became the talk of the town, back in 1969. The most interesting bit? Her look was accidental. What she thought was an opaque outfit turned out to be sheer when clicked by a DSLR. Talking about the mishap Jane revealed, "I didn't realize the dress was so transparent. If I had known, I would not have put on knickers!" 
Cher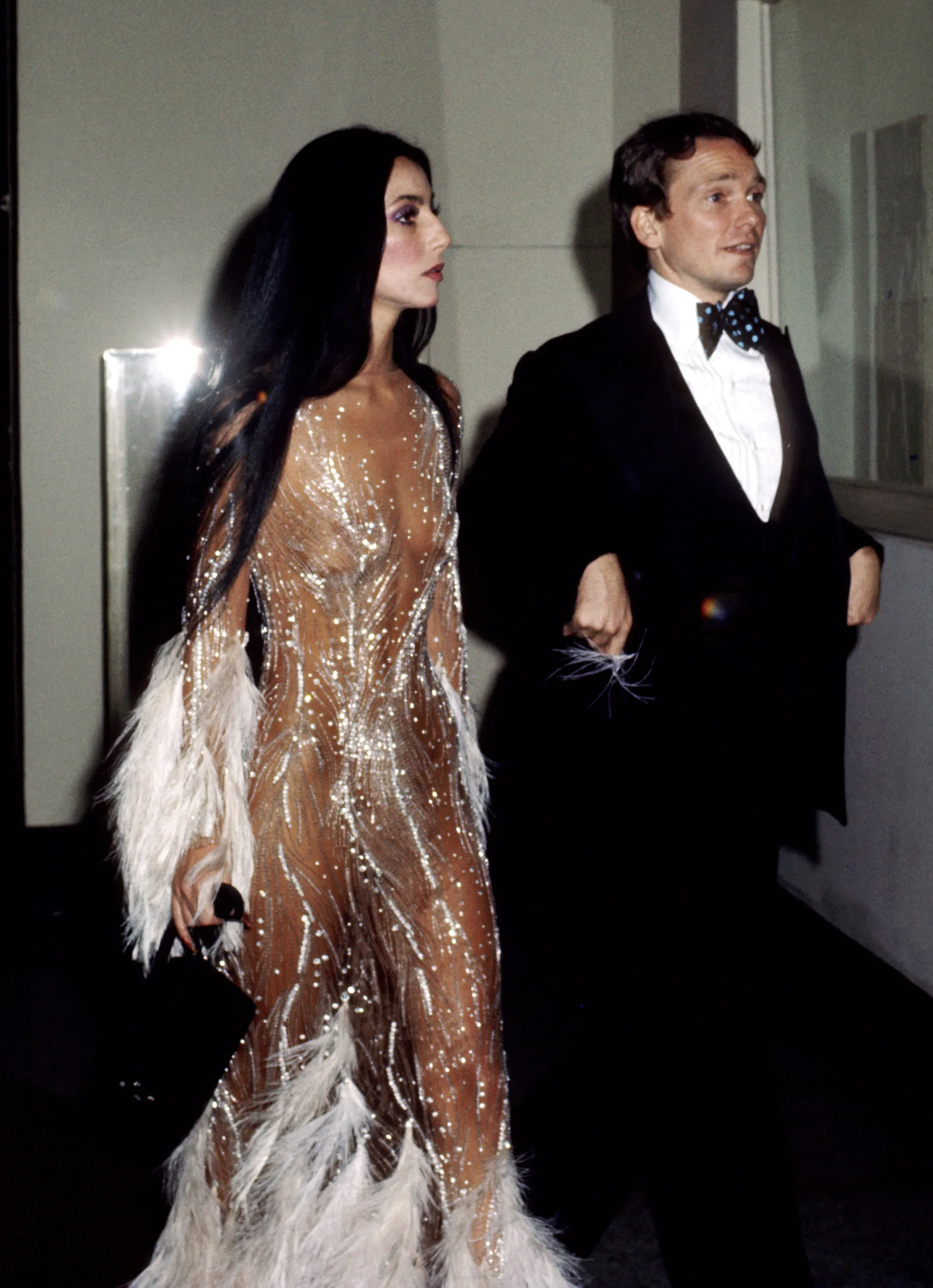 Naked dresses will come and go but nobody can top Cher's stunning crystalline delicacy at the Met Gala 1974. Created by Bob Mackie, the dress was made of souffle, a French fabric that was then sprayed down so it stuck to Cher's body. Talking about the sensational ensemble, Bob shared, "By that time, she'd been doing a lot of movies, but she was doing very unglamorous movies where she was playing just normal people. She wanted to wear something fun. She was very comfortable in her own skin."
Kate Moss
Back in 1993, supermodel Kate Moss made heads turn at the Elite Models Management party as she appeared in a bias-cut sheer slip dress by Liza Bruce, sans bra. It was Kate's first time making a bold fashion statement and just like Jane's iconic dress, it was accidental too. Talking about it in an interview, Kate shared, "It was the first time I really got papped. I had no idea why everyone was so excited. In the darkness of Corinne Day's Soho flat, the dress was not see-through!"
Sarah Jessica Parker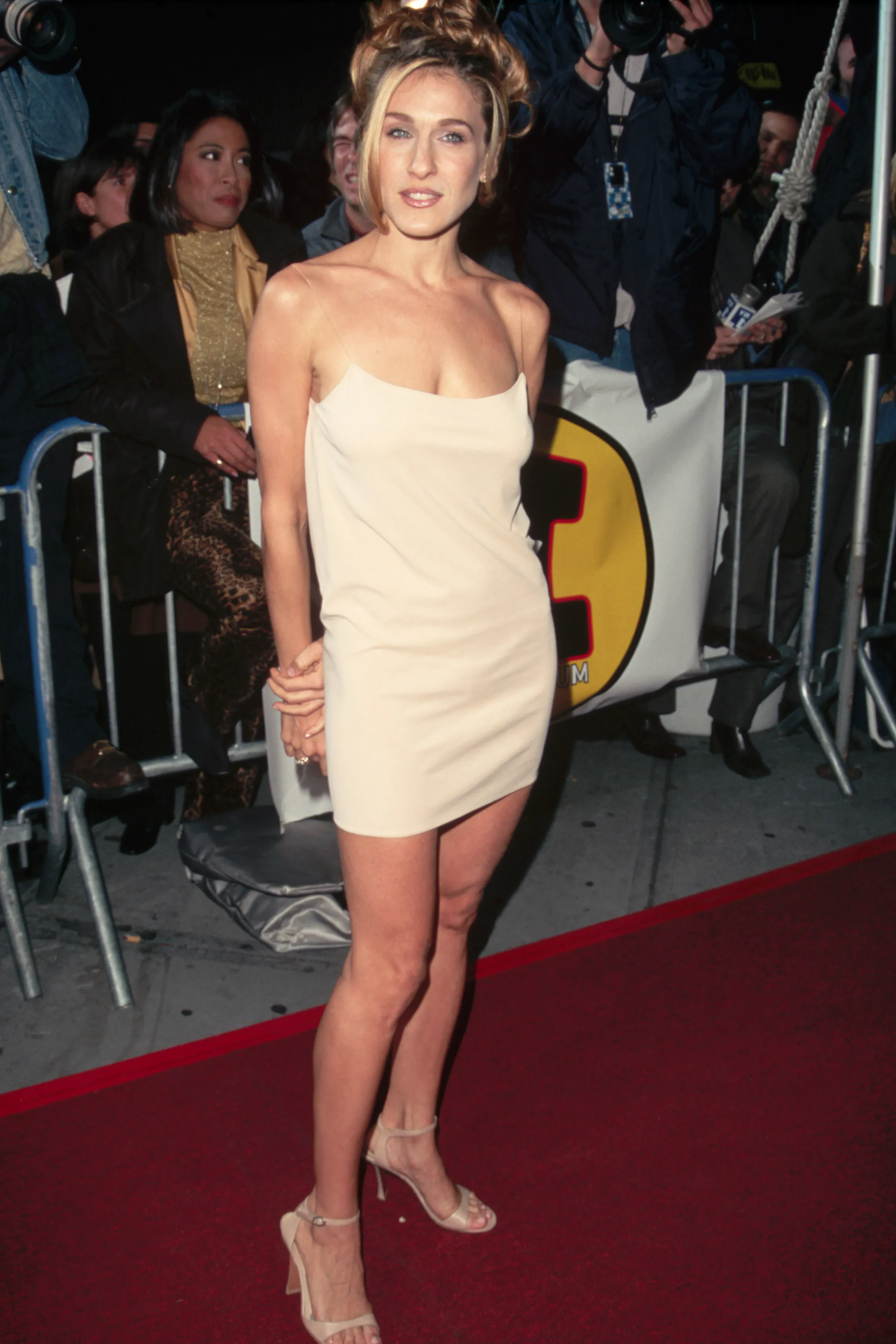 In the sixth episode of Sex and the City Season 1, protagonist Carrie Bradshaw, played by Sarah Jessica Parker, donned a barely-there DKNY beige slip on a date with Mr Big. The actress fell so much in love with it, that she actually borrowed it from the show's wardrobe team and wore it to the 1997 VH1/Vogue Fashion Awards.
Rose McGowan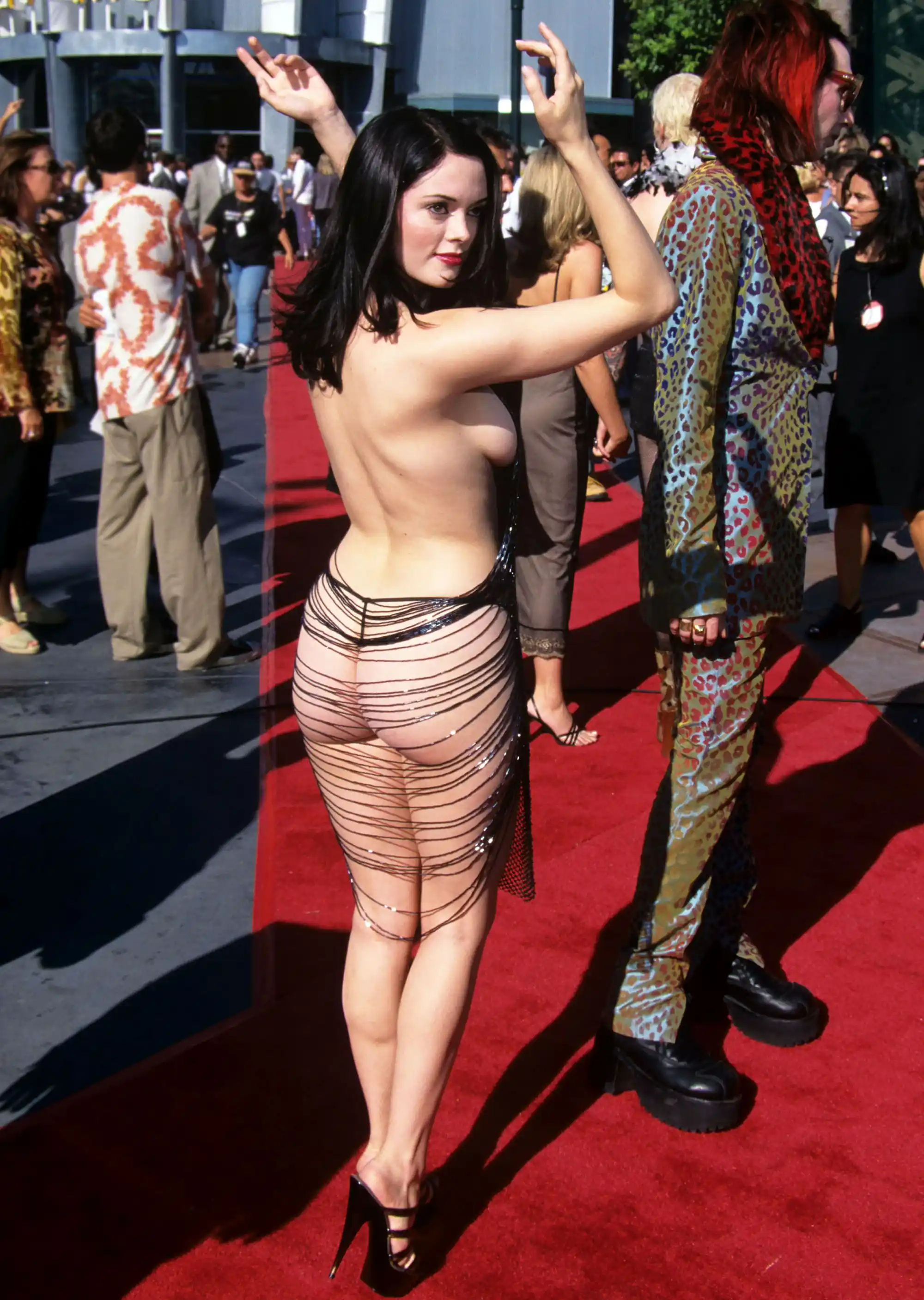 Back in 1998, Rose McGowan attended the VMAs wearing a barely-there beaded dress from Hanson's label, Maja. Not only did it become one of the most iconic awards show looks of all time, but McGowan was also "slut-shamed" for wearing and single-handedly starting the red carpet "naked" dress trend. This also marked her first public appearance after her alleged rape and this nearly-nude look was intended to make a political statement. 
Rihanna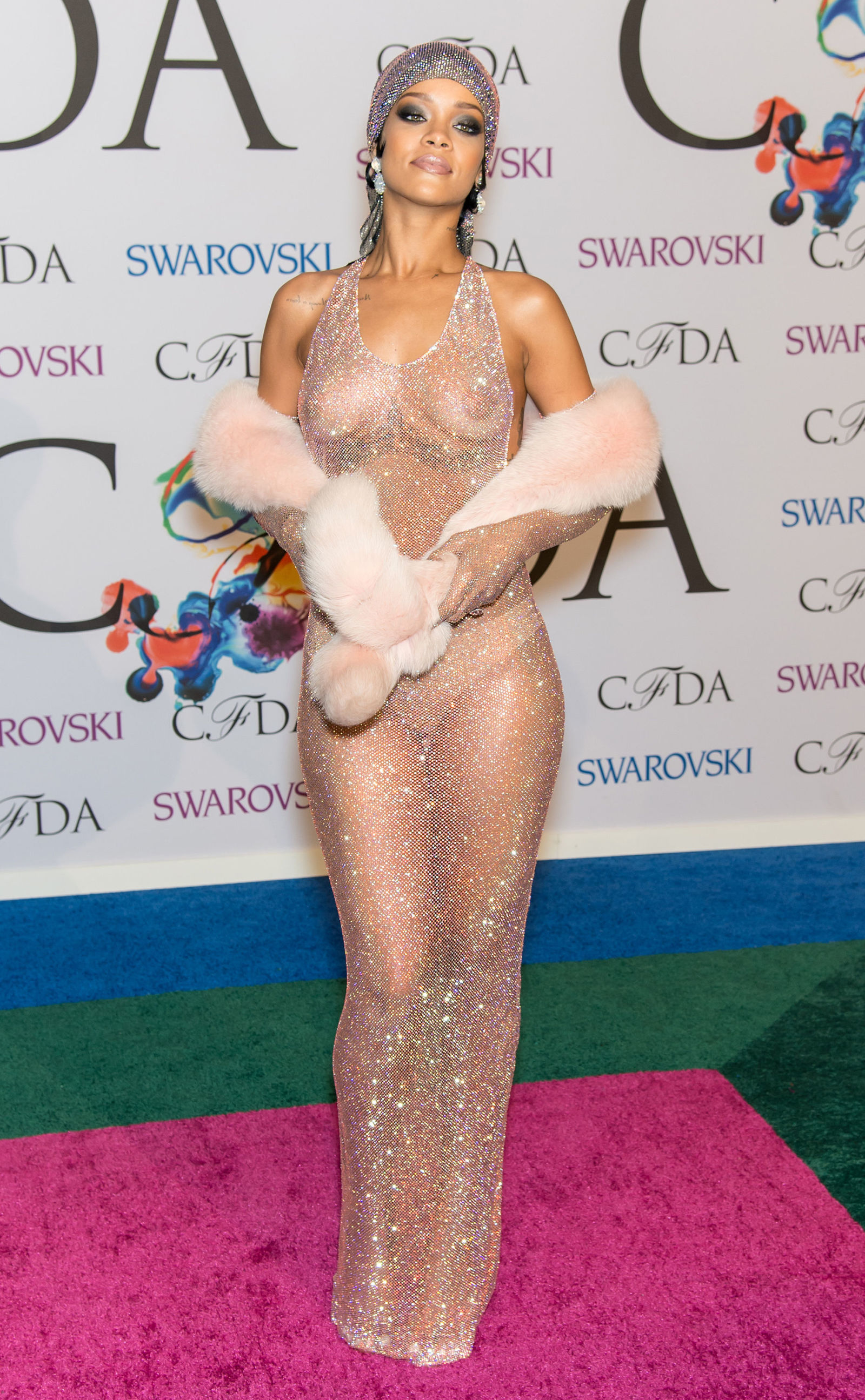 In 2014, Rihanna gave a whole new meaning to the 'naked dress' trend as she flaunted a crystal-drenched gown at the CFDA Fashion Awards. Her Adam Selman see-through fishnet ensemble majorly paid homage to Marilyn Monroe's trendsetter naked dress and was embellished with 2 lakh Swarovski crystals. NGL, it brought back the naked dress trend in the best way possible.
Kendall Jenner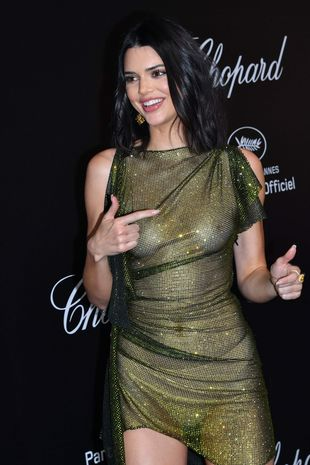 Kendall's much-talked-about completely sheer dress at the Chopard party at Cannes 2018 left very little to the imagination. The model's head-turning look involved a glitzy green chainmail risque mini-dress by Alexandre Vauthier, paired up with nude underwear but no bra. 
BRB, going to buy myself a naked dress too!
Feature Image: Instagram