The Met Gala red carpet is a platform that allows celebrities to fearlessly flaunt their outfits. While some outfits deserve to go down in fashion history, others make headlines for all the wrong (or perhaps right) reasons. Just like every other year, the 2023 Met Gala red carpet also churned out some bizarre looks that made us go, "WTF?" However, these are the looks that will be remembered for a long time! 
Here are some of the weirdest looks we spotted at the 2023 Met Gala red carpet:
Doja Cat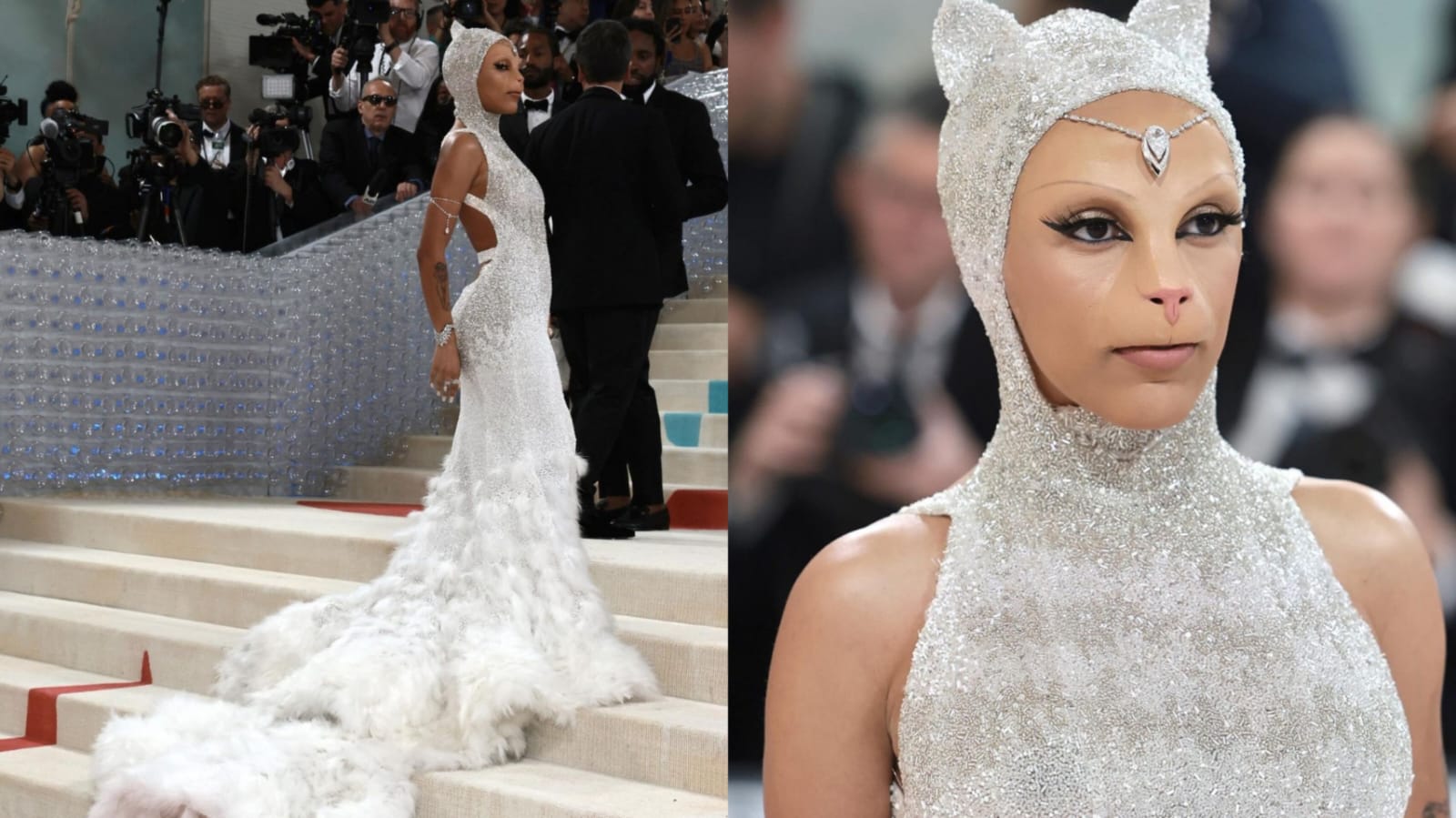 American rapper Doja Cat took the "cat" in her name too seriously. Sticking to the theme, she paid tribute to Karl Lagerfeld's cat, Choupette, in a custom Oscar de la Renta gown. The silver and white ombre sea and bugle bead gown came with a dramatic white feather train. Although unusual, the outfit details were fab. Also, do not miss out on her kitty claws! 
Florence Pugh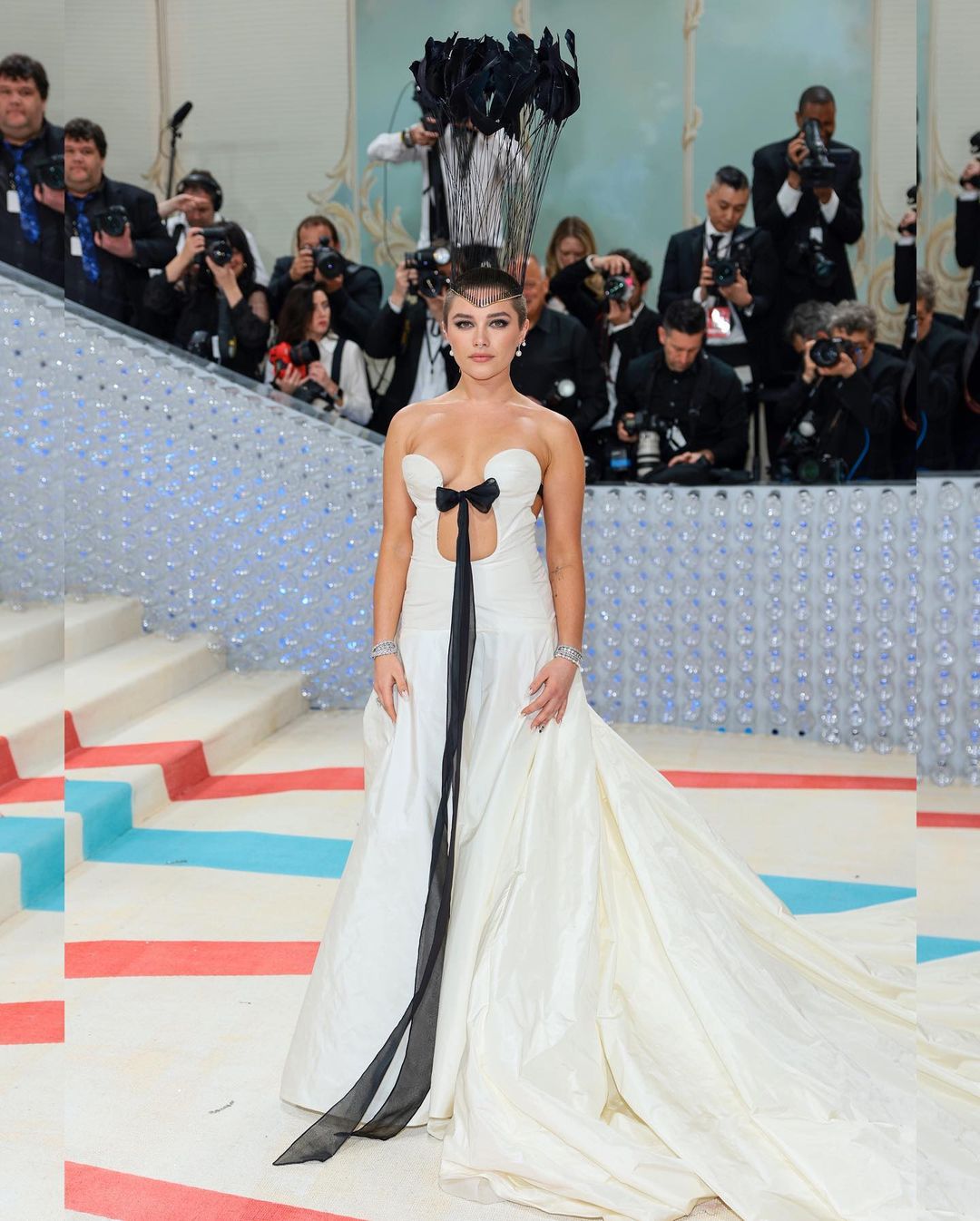 The Met Gala is so sought that celebrities are willing to shave their heads in order to make an impression on the red carpet. Florence Pugh unveiled her stunning shorn head, paired with an equally dramatic Valentino headgear and outfit. 
Rachel Brosnahan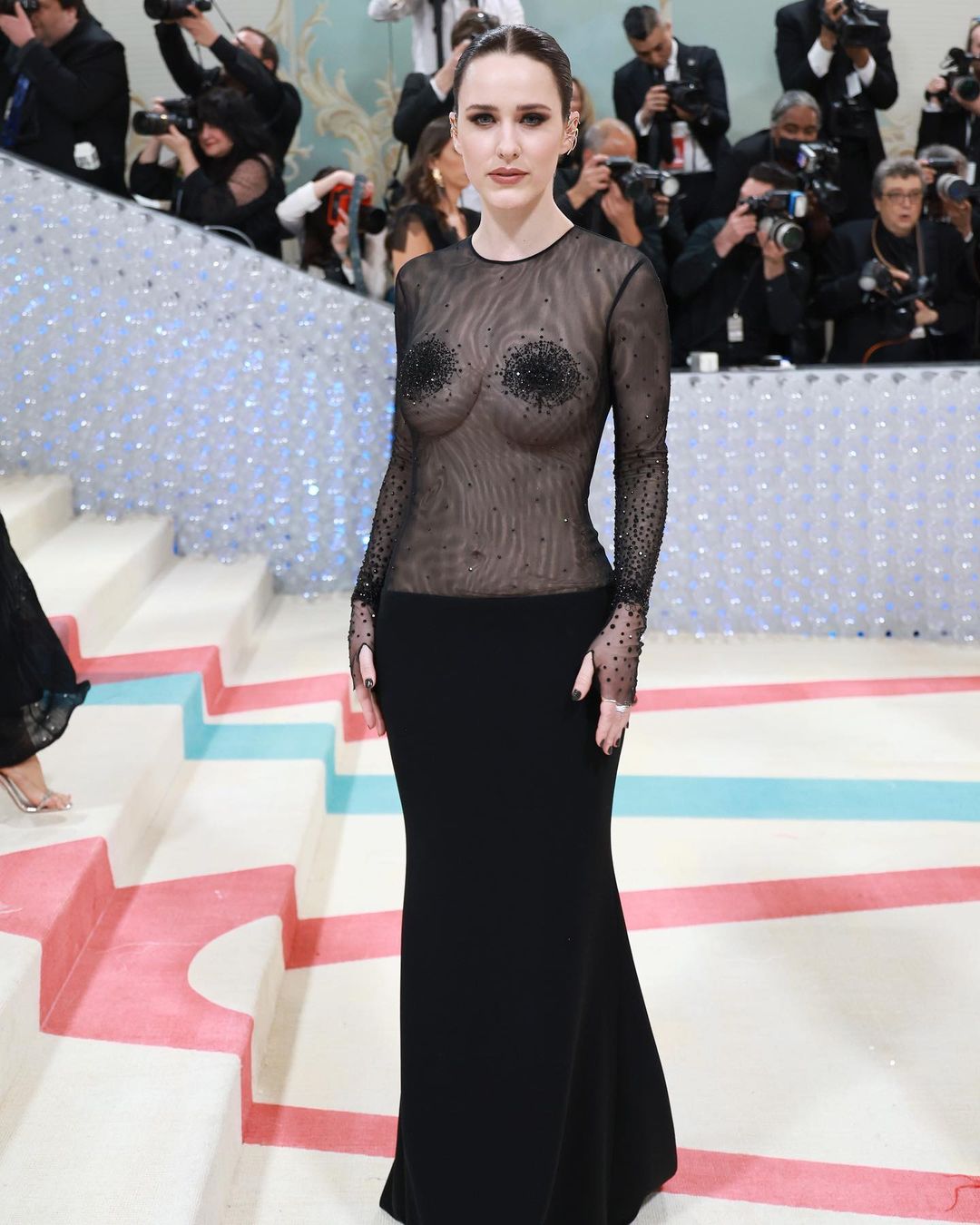 Marvelous Mrs Maisel, Rachel Brosnahan, was quite a marvel at the 2023 Met Gala as well. She wasn't afraid to flaunt it all as she arrived in a sheer dress adorned with bedazzled nipple pasties by Sergio Hudson. The outfit was equal parts strange and sexy!
Jared Leto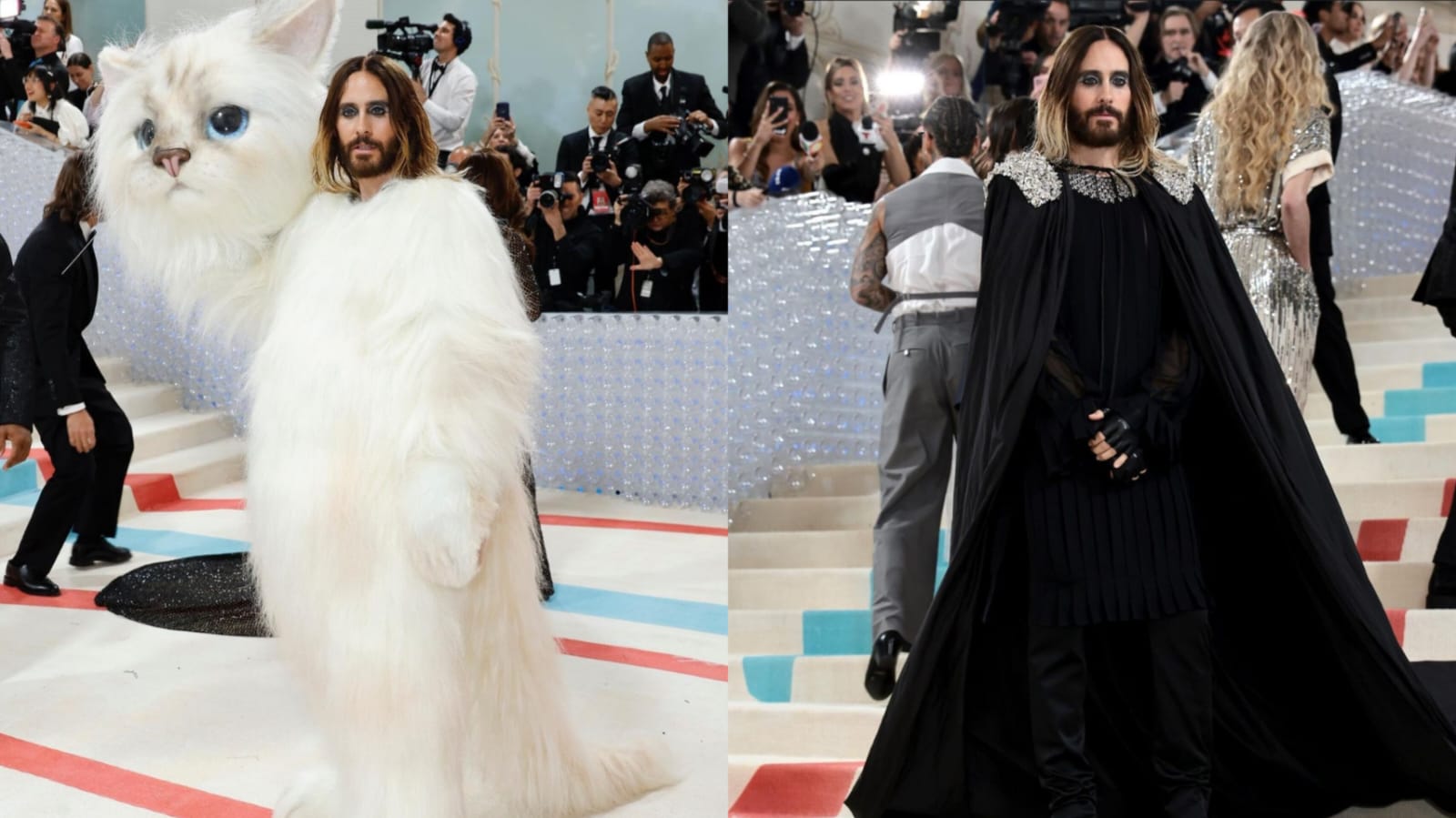 Not just Doja Cat, even Jared Leto decided to dress up as Karl Lagerfeld's beloved cat, Choupette. Well, this cat is definitely more famous than most of the celebrities on the red carpet. Jared arrived in a furry white cat costume and later changed into a black cape look from Karl Lagerfeld's eponymous label. 
Lil Nas X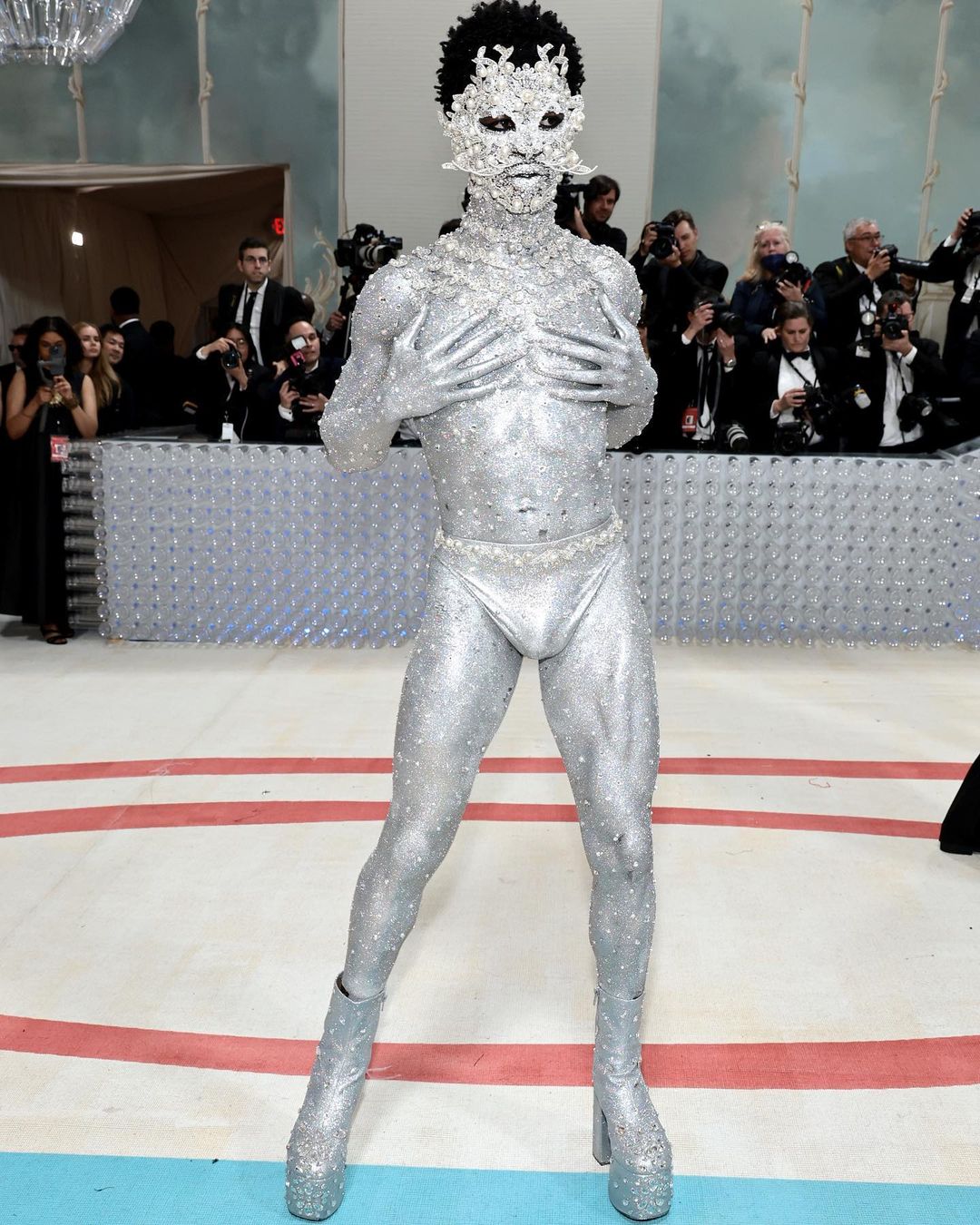 American rapper Lil Nas X also transformed into a "modern version of a cat" with the help of thousands of crystals. Pat McGrath worked on the "Choupette-inspired" design that extended from face to body. It also required a team of people to fly all over the globe to find all of the pieces for their creation, which was a nine-hour-long metamorphosis.
Janelle Monae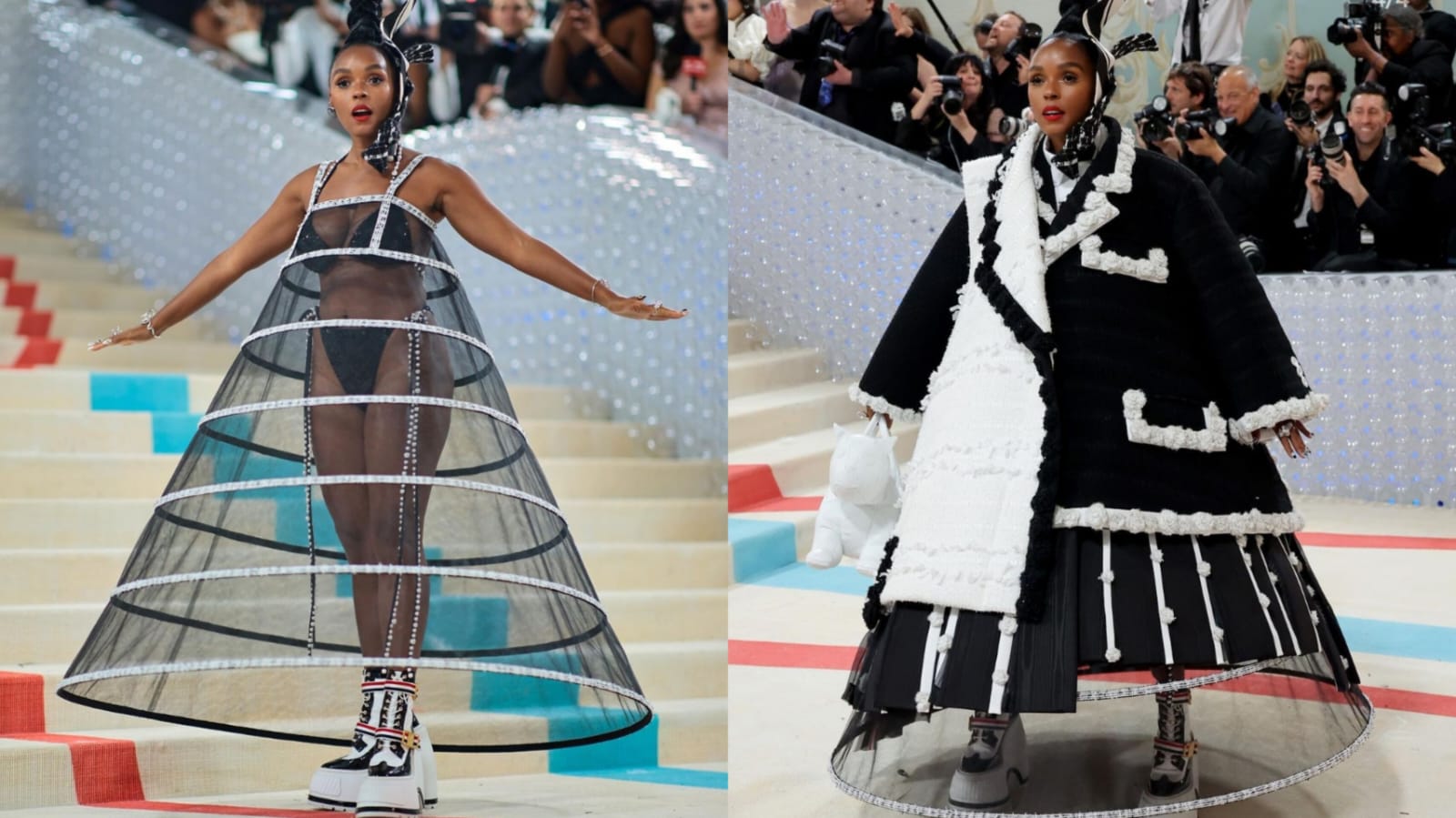 Janelle Monae hit the 2023 Met Gala red carpet sporting a sparkling two-piece set. She wore a hoop skirt around her head, which flowed over her body to become a dress. The singer completed her Thom Browne-designed ensemble with an enormous black and white coat and a cat-shaped purse. 
Pedro Pascal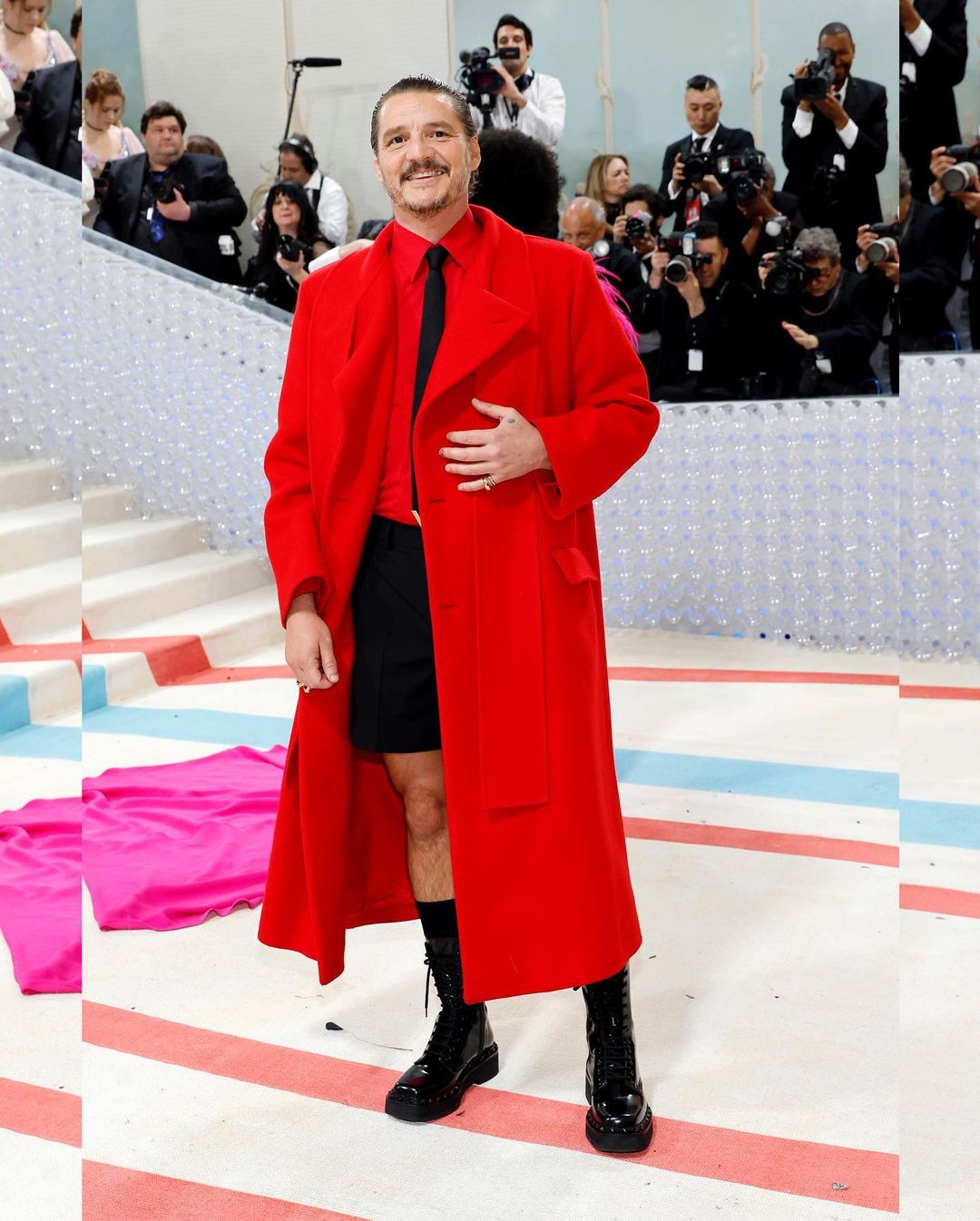 Who said you can't wear shorts to a red carpet event? The Last Of Us actor, Pedro Pascal showed off his legs in a red-and-black custom look by Valentino that featured an oversized shirt and coat teamed with black wool shorts. Strange yet endearing, right? 
Alton Mason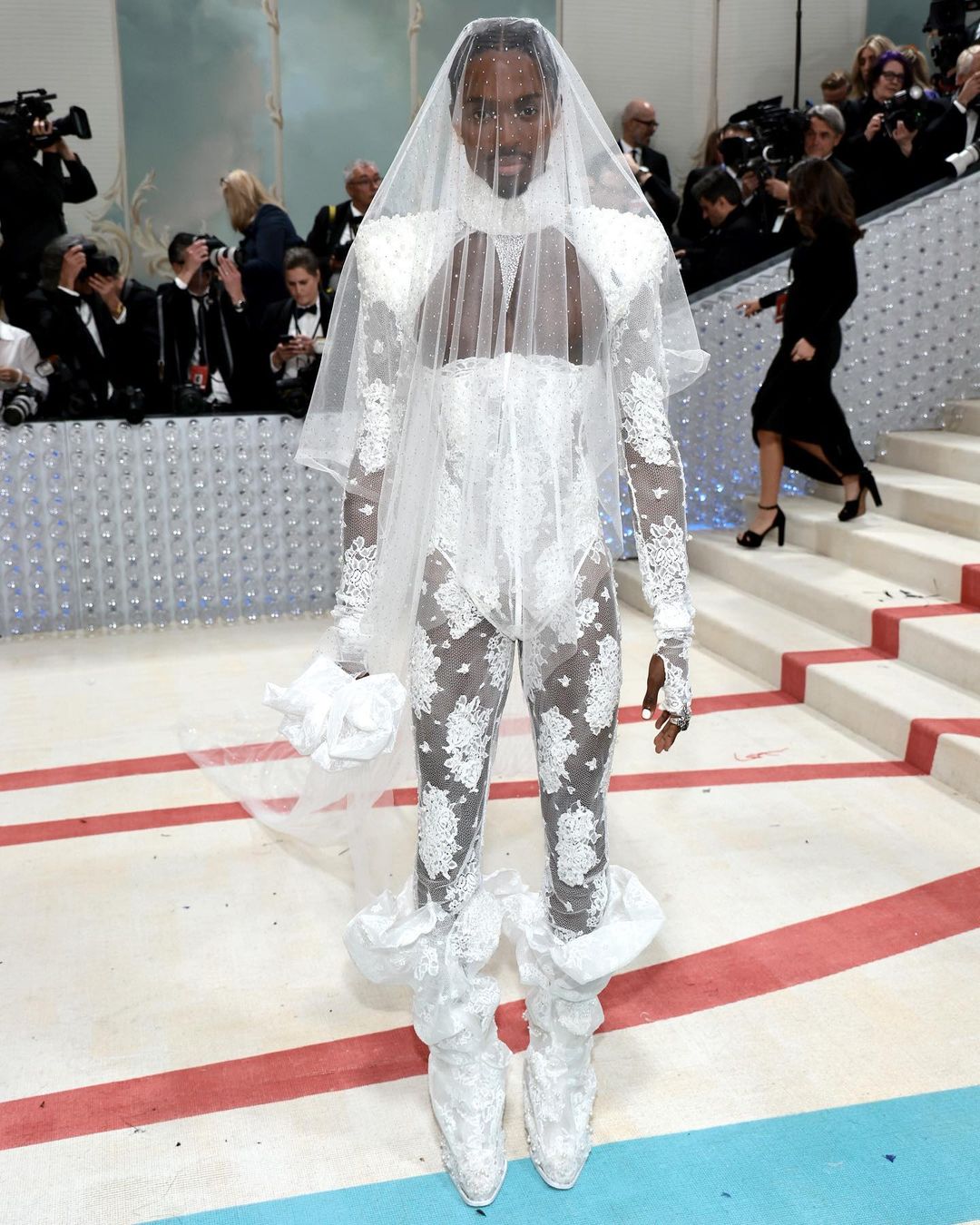 While we did see quite a few divas dressed as brides on the red carpet, there was also a groom dressed as a bride! American model Alton Mason had one of the most unique looks this year! He walked the red carpet in a white Chanel cut-out bridal dress with a long veil. Although the look does fall into the "bizarre category," Alton deserves a pat on his back for pulling it off so boldly. 
The 2023 Met Gala did not disappoint! The looks from the event will definitely be remembered for years to come. 
Feature Image: Instagram