Swara Bhaskar started the year with a bang as she got married to political activist Fahad Ahmad on 6 Jan.
It was a hush-hush affair but the couple was kind enough to share a video montage announcing the khushkhabri, which perfectly summed up their relationship. Well, that was just the trailer 'coz picture abhi baaki hai mere dost!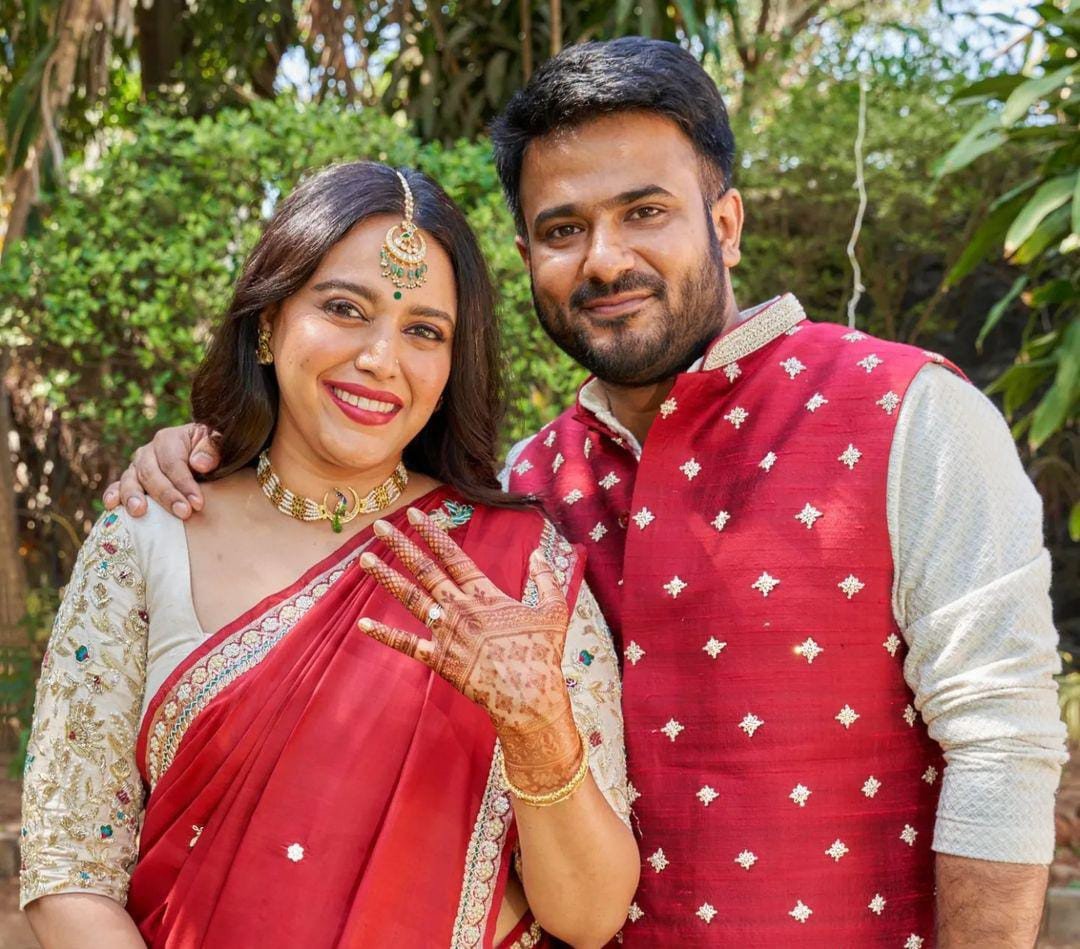 The Veere Di Wedding actress is all set for a two-day wedding celebration in Delhi this month. And for me, their wedding card is the highlight as it depicts their relationship in the best way possible!
All About Swara & Fahad's Dreamy Wedding Card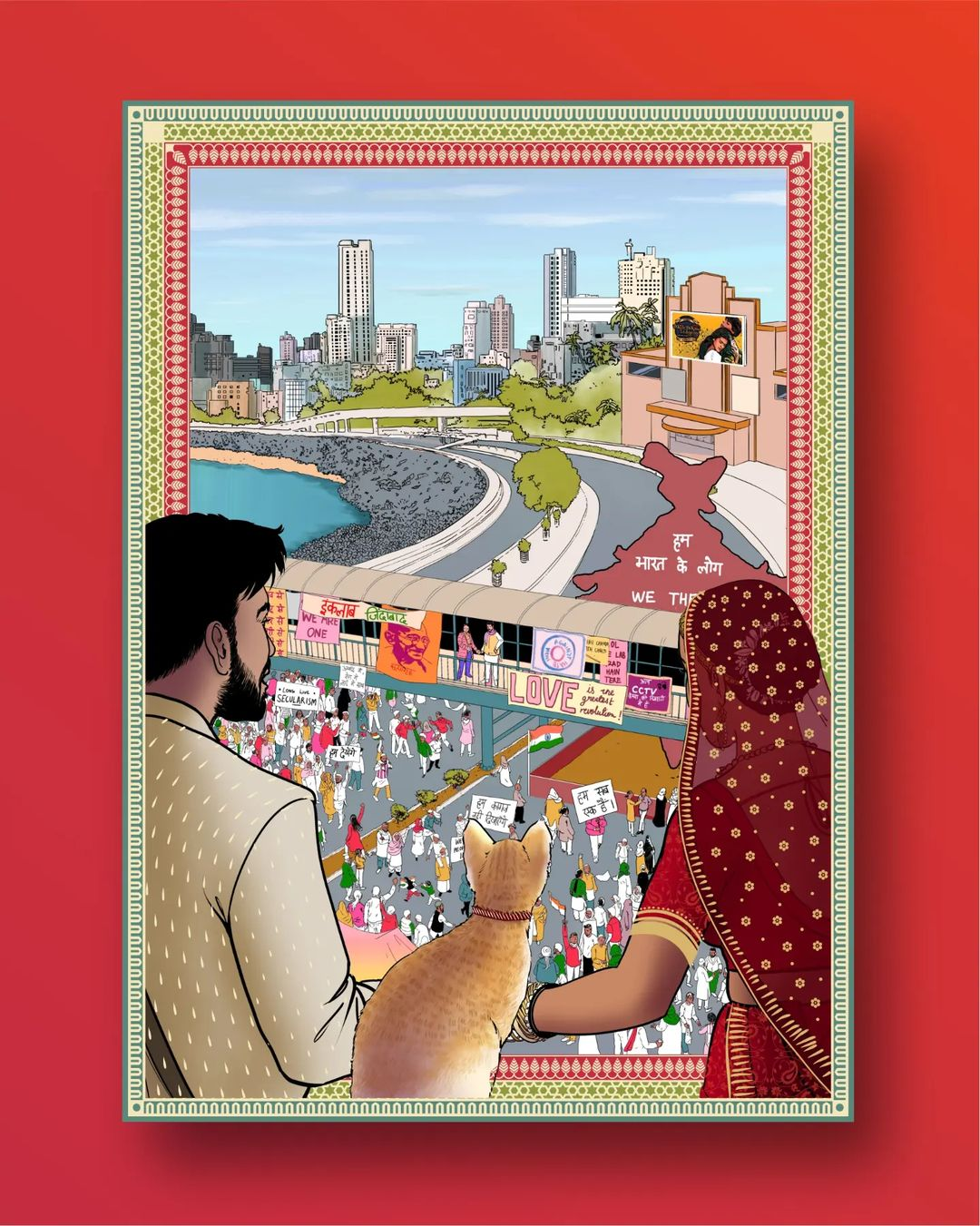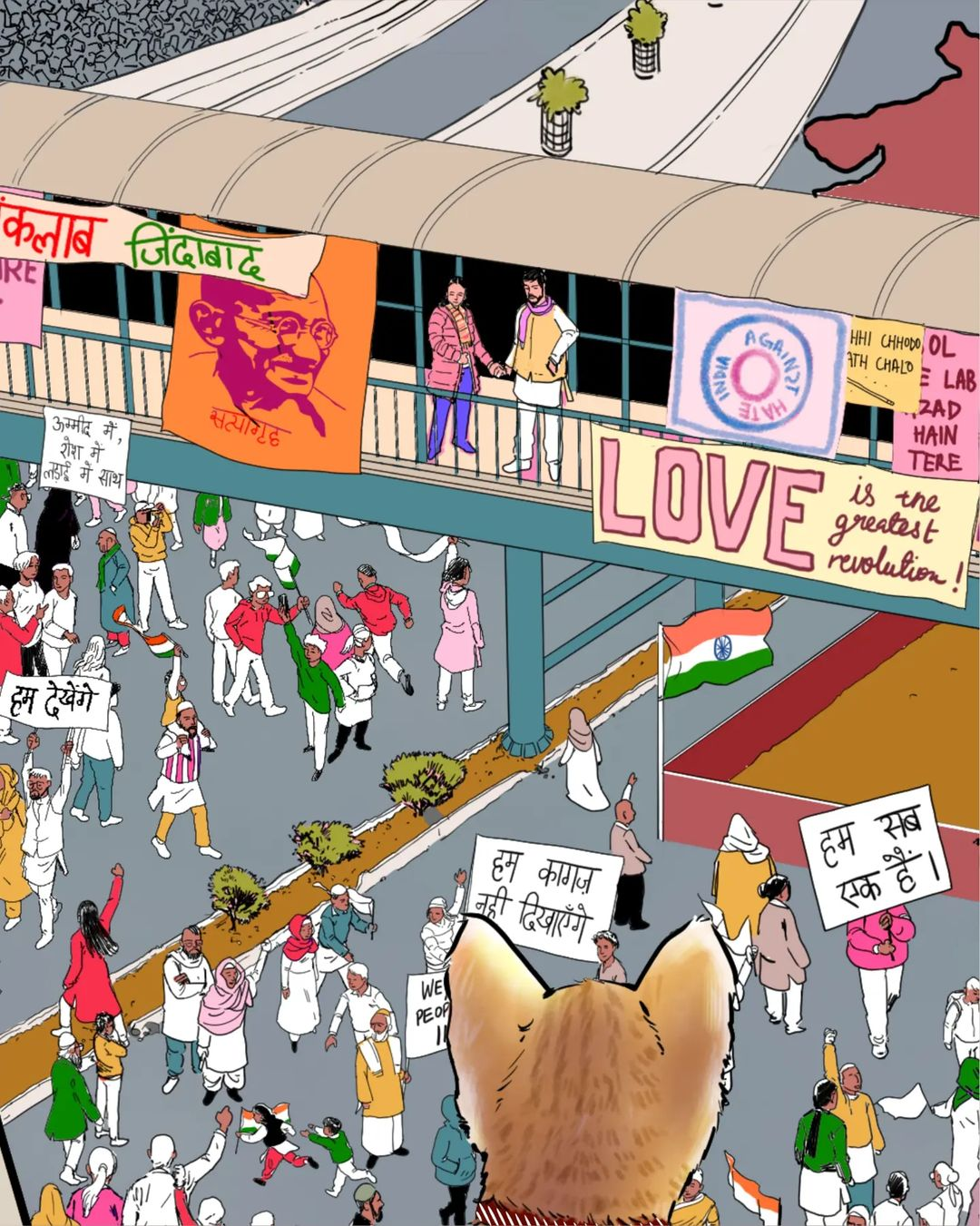 Designed by Prateeq Kumar and Anupam Arunachalam, Swara and Fahad's wedding invite is a perfect pictorial representation of how their relationship began. The designers shared, "Swara and Fahad wanted the invite to capture how they met and fell for each other during a citizen protest, their memories of Mumbai and Marine Drive, their abiding love for the movies, and of course, for their beautiful cat, Ghalib!"
The couple also put down their love story in words: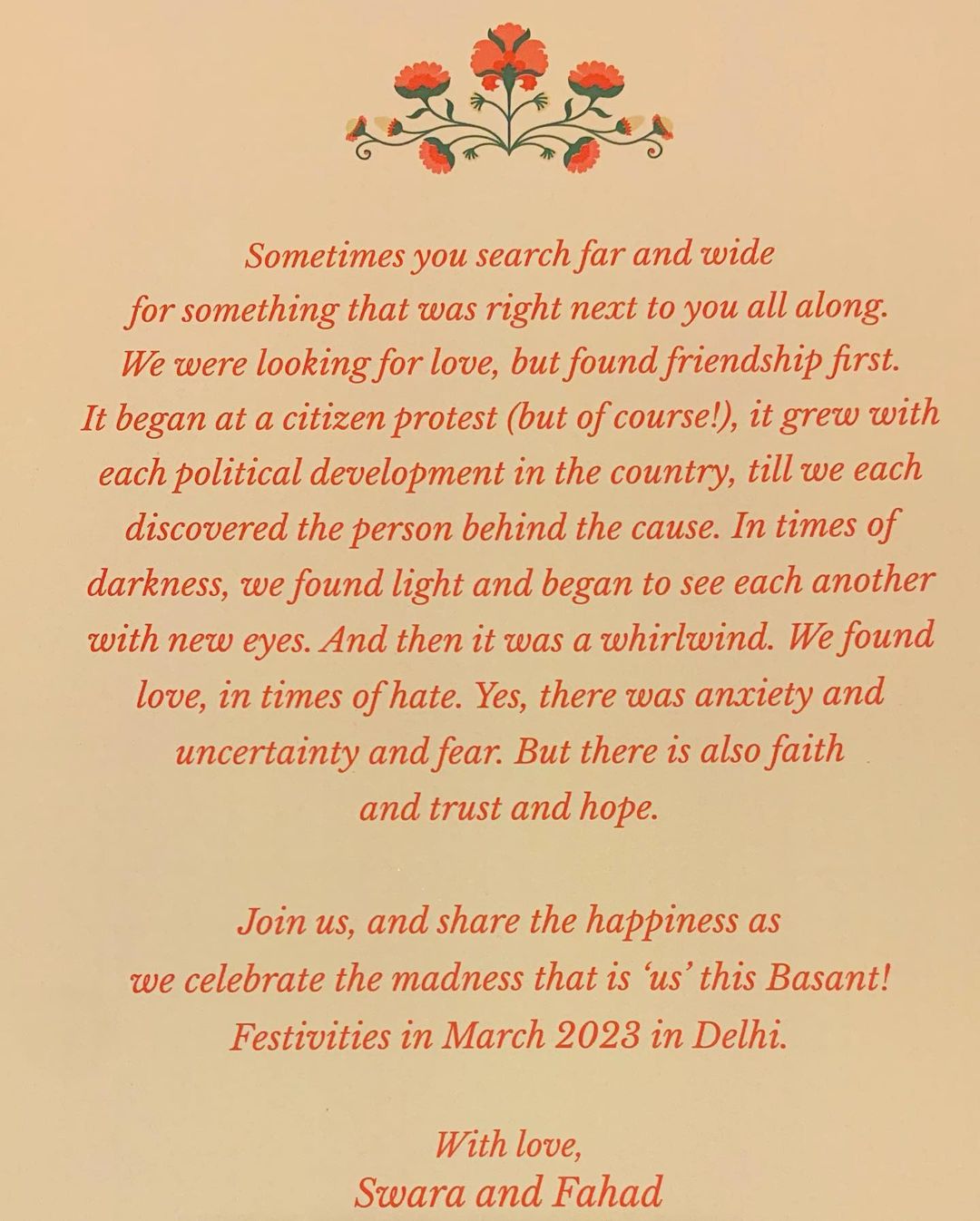 Reportedly, Swara and Fahad have planned a Qawwali night and welcome dinner on 15 March. This will be followed by a star-studded reception on 16 March.
Well, I can't wait for their beautiful shaadi pictures to bless my feed soon. And knowing Swara's hatke personality, I'm sure it'll be worth the wait!
Feature Image: Instagram