The passion and attraction during the start of a new romantic relationship is unparalleled. It's a beautiful phase of carefree excitement when you're getting to know the person you're dating. However, this spark can fade, and relationships can feel boring if you've been together for a long time. Talking about how your day went can feel repetitive, especially when your lives aren't as eventful as they once used to be. How, then, do you keep things fresh and bring back the spark? By asking each other interesting questions! We've compiled some romantic, funny rapid fire questions for couples that you can use when you're trying to reconnect.
Questions For Couples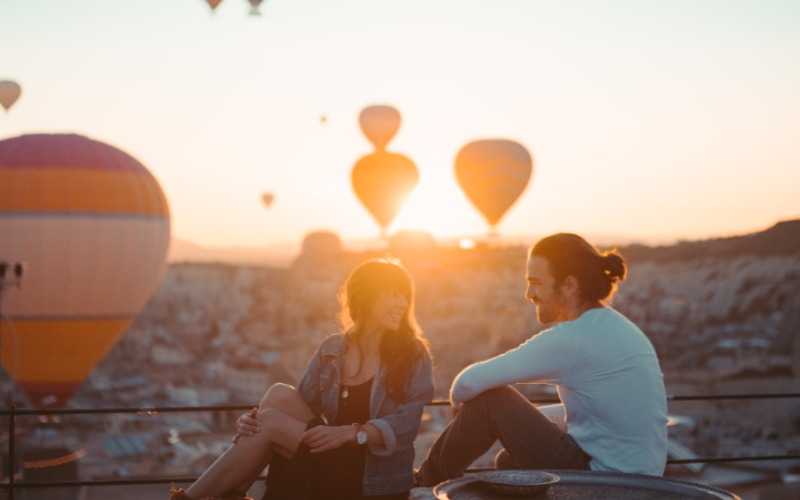 Let's face it- even after dating for years, there are so many things we might not know about our partner. There's always room for learning more about them and getting to know each other better. What better way to bond with each other than to ask them questions about life, their preferences, interests and more! So here's a list of some interesting questions for couples that you can ask each other during your next date night.  
What's your idea of a perfect date night?
Take a long walk along the beach
Go to a comedy show together
Karaoke night
Head out for a fancy dinner
What's a deal-breaker for you in relationships?
Infidelity
Lack of interest/passion
Difference in political opinions
All of the above
Which of these places would you most like to visit?
Paris
Turkey
USA
The Maldives
What kind of gifts do you like?
The sentimental kind
Handmade gifts
Practical gifts
Expensive gifts
What kind of compliments do you love hearing?
Compliments about your appearance
Compliments about your intelligence
Compliments about your personality
Compliments about your mannerisms
Which of these is your favourite ice-cream flavour?
Chocolate
Vanilla
Black Currant
Salted Caramel
What were you like in school?
Typical nerd
The cool kid
The outcast
What is the most important thing in life for you?
Friends and family
Work
Money
Love
Would you rather go out for a date night or enjoy a date night at home?
Head out for a date night
Date night at home
What are you likely to do after a fight with me?
Talk about it
Call your friends for advice
Sleep over it
If money wasn't an issue, what would you be doing with your life?
Living in different parts of the world every year
Working on your hobbies
Learning new things
Reading books all day, every day
What's your guilty pleasure?
Watching reality shows
Reading erotic novels
Reading Bollywood gossip
How would you rather spend your weekend?
Reading a book
Going to concerts
Partying
Shopping
What's your favourite genre of music?
Rock
Pop
Indie
Jazz
Which aspect of your life would you like to improve?
Health
Career
Finance
Knowledge
What's your favourite time of the day?
Morning
Night
Evening
Afternoon
Also Read: Best WhatsApp Dares Games
Romantic Questions For Couples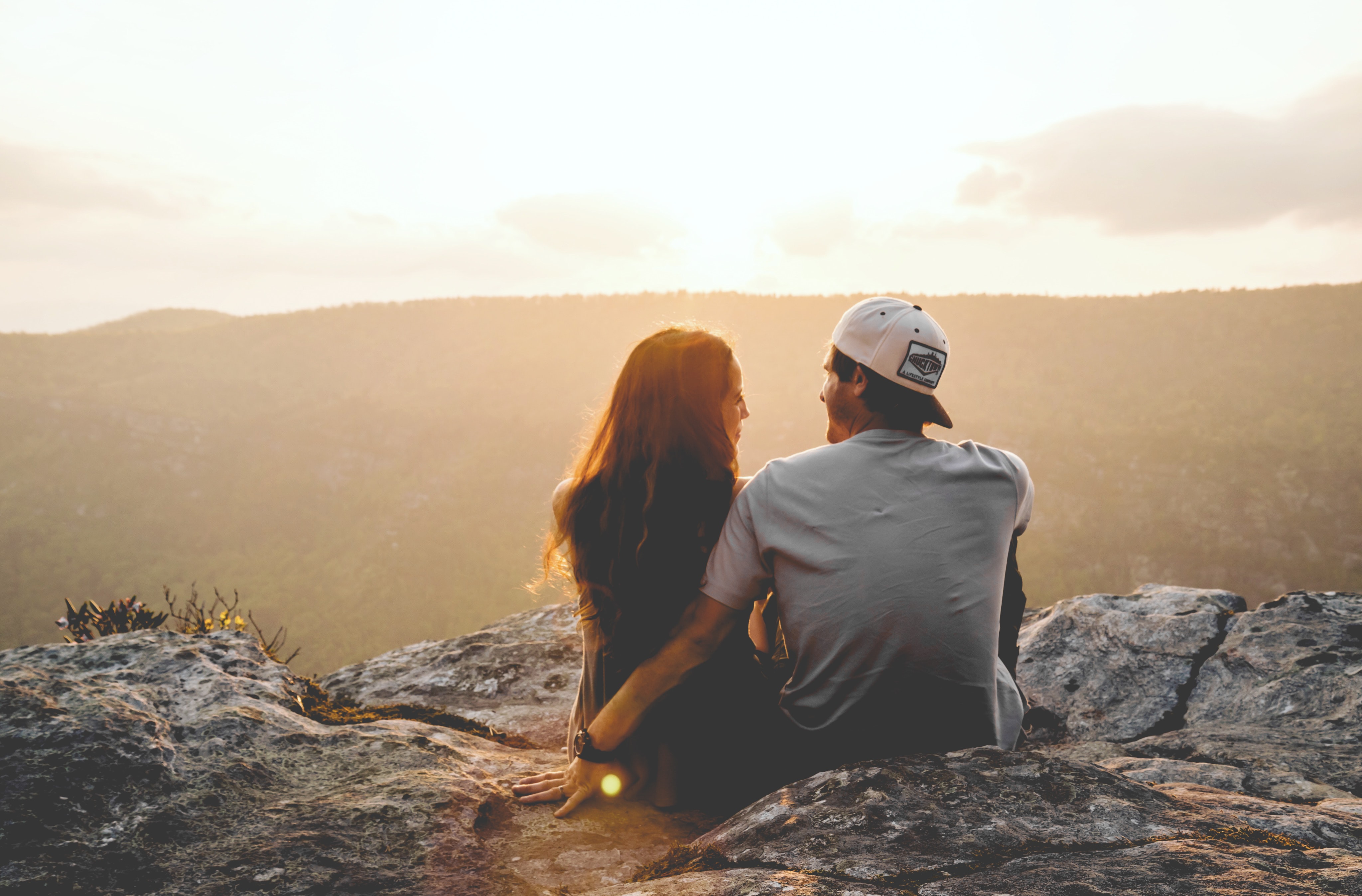 Communication with your partner is of utmost importance, no matter what stage of a relationship you are in. However, it is not always possible to wait for deep meaningful conversations to come about organically. Instead, you can ask these romantic rapid-fire questions to initiate in-depth and emotion-filled conversations!
What is your love language?
Words of affirmation
Physical touch
Gifts
Quality Time
What do you think is my most attractive quality?
Intelligence
Humour
Ambition
Positive attitude
What is the first thing you noticed about me?
Smile
Eyes
Sense of humour
Dressing sense
When was the first time you realized that you were in love with me?
Our first date
After a month of dating
After a year of dating
Which word describes our relationship the best?
Monotonous
Safe
Passionate
Spontaneous
What is your favourite thing about our relationship?
Strong communication
Common interests and fandoms
Our physical chemistry
Our inside jokes
What's your idea of a perfect romantic gift?
Heartfelt love letter
Jewellery
Chocolates and flowers
What makes you feel the most loved?
Surprise hugs
Leaving little notes around the house
Ordering in your favourite food
Checking in on you
What is your ideal type of movie to watch with me?
Romantic
Horror
Erotic
Action
What's the one thing you love the most about me?
Kindness
Humour
Sexiness
Thoughtfulness
Do you still get butterflies when we kiss?
Yes
No
What's the craziest thing you would do for me?
Get a tattoo of my name
Move to another country to be with me
Write a romantic love song for me
All of these
How would you define being together in one word?
Perfect
Comfortable
Effortless
Complete
Funny Rapid Fire Questions For Couples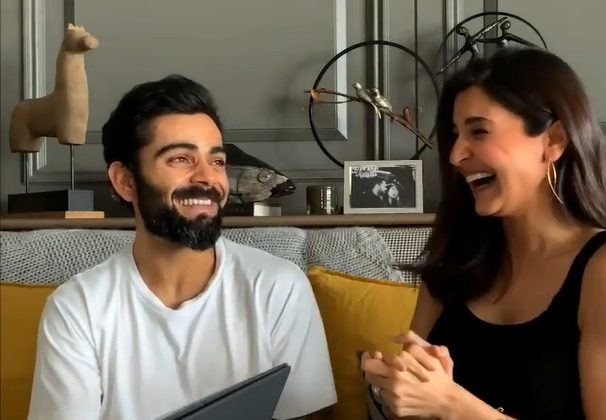 A rapid-fire session with your partner doesn't have to be full of serious or romantic questions. A relationship without fun and banter is like a cake with no sweetness. It feels bland, right? Well, we have some light-hearted and funny rapid-fire questions that are sure to induce laughter and can lighten up the mood!
If I decide to be an influencer someday, which of these apps would I be the most popular on?
YouTube
Instagram
Twitter
TikTok
Which Indian reality show do you think I could win if I participated?
Bigg Boss
Khatron Ke Khiladi
Splitsvilla
Kaun Banega Crorepati
I am a talented person, but which of the following talents I absolutely do not have?
Dancing
Singing
Cooking
Drawing/ Painting
Which is the one thing I am most likely to forget before heading out?
Keys
Cell phone
Purse
My significant other
If you could give me up to make one of your wishes come true, what wish would that be?
A lifetime supply of free chocolates
An opportunity to meet your celebrity crush
Be the richest person on earth
If I had the power to become one of the following superheroes, which is the one I could NEVER pull-off?
Wonder Woman
Spiderman
Iron Man
Batman
If I were to go missing, where would you most likely find me?
A restaurant
Shopping mall
A movie theatre
Chilling at home
If my life were a movie, what genre would it belong to?
Horror
Comedy
Drama/Tragedy
Action
Which one would you rather have? A funnier version of me or a smarter version of me?
Funnier
Smarter
Would you still date me if I told you I didn't like your favourite song?
Yes
No
How many selfies do I take in a day?
Less than 5
More than 20
More than 50
Too many to count!
More Interesting Questions
Fun And Romantic Couple Games: We've found some amazing games for couples that you and your partner might enjoy.
'20 Questions Game' Ideas: Check out some flirty and entertaining questions that you can ask your boyfriend the next time you play '20 questions' with your significant other!
Questions To Get To Know Him Better: If you want to be really sure about a guy, and wanna know him better, here are 13 questions that you've gotta ask him.
Questions Every Girl Wants To Be Asked: Asking questions can help you get to know your partner better. Here's a list of refreshingly heartfelt questions that every girl wants to be asked.
'This Or That' Questions: Here are some exciting 'this or that' questions that are sure to make your next get-together more interesting!
Fun Questions To Ask Your Husband: Get to know your hubby better with these interesting questions that you can ask him!
Now that you already have a list of these rapid-fire questions for couples, get ready for some fun time with your bae. Who knows, some of the answers may surprise you, and you might get to learn something new! 
Featured Image: Gauahar Khan on Instagram