15 Sexy Texts For Him When He Sends You A *Hot* Pic
So you and your boyfriend have been texting for a while and things get a little intense when he sends you a *sexy* picture of himself… YIKES! What now? How should you react? Confused about what would be the right thing to say? Time to stop worrying… Here are 15 naughty text message replies you can send to keep the conversation tasteful yet sensual!
15 Sexy Texts For Him To Keep The Conversation Going
1. "You are SO hot!"
Short, simple and effective.
2. "I'm liking what I'm seeing *wink*"
You like what you see. You tell him that in words that are suggestive and sexy and the trick is done, easy-peasy!
3. "You've left me speechless!"
This way you say things without actually saying it. *evil grin*
4. "You know what I'd love right now? To cuddle next to your warm body!"
Use this in case you don't want the conversation to go completely wild. This would suggest that you want him close but cuddling makes it harmless.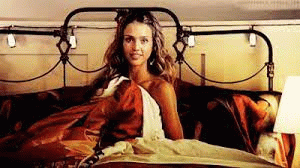 5. "I might not go down in history but I will go down on you!"
If you think you are ready to take the next step then you might as well say it out loud and saying it with a dirty pick up line will keep things fun and light!
Also read: 7 Sexy Ways To Make Foreplay Hotter!
6. "You are everything I ever wanted!"
Sending bold pictures can be a big step for many guys too so make sure you assure him that he is sufficient to you exactly the way he is!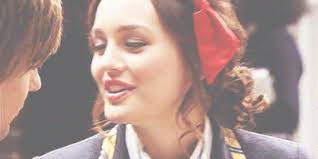 7. "Oh, my! That is something!"
Well, you might as well give him something to brag about!
8. "I want you here right NOW!"
Passion is the key to any good relationship and all caps is your way to express it through texts. Use this when you want him to know how badly you want to be around him in that moment.
9. "You have such a dirty mind, and it works on me!"
Don't make him feel as if he is the only one who is into it. Let him know that the dirty stuff works for you as well!
10. "You have no idea about the kind of things I want to do to you…"
Here's one you can use when you want him to know that you don't just like it but want to act on it too!
11. "You just made my day better!"
This is honest, harmless and a sure-shot way to let him know that he makes you feel better, no matter what.
Also read: Sexting 101: The Beginner's Guide To Getting Naughty!
12. "Looks like you have been thinking of me ;)"
Here you can turn things a little towards your benefit because using this pick-up line is not just a subtle hint to tell him that you see what he wants you to see but will eventually end up in him complimenting you too!
13. "Oooh, send me more!"
What better way to boost his confidence by asking for more?
14. *Unlimited amounts of emojis*
Kissy face, winks, heart eye emojis… You can use anything and everything for when you are at a loss of words.
15. "Well, hello there!"
Add a happy picture of yourself to this and you are set! 😉
This story was updated in October 2019.
You may also read
Sweet Message for Girlfriend on her Period in Hindi
Naughty Message for Girlfriend in Hindi
Message for Boyfriend in Hindi
Text to Ask your Girlfriend in Hindi
© 2023 THE GOOD GLAMM GROUP