If the last two years have taught us anything, it's that the human race prioritizes survival in the face of adversity. Being stuck at home trying to evade the virus made us all feel like superheroes, trying to do our bit to ensure the safety of others and our own. While in the safety of our homes, watching disaster movies can provide a great way of escaping everything that's happening outside. Be it an alien invasion, a virus outbreak, a natural calamity, or even a zombie attack, the best disaster movies are sure to keep you on the edge of your seats and glued to your screens. Check out our list of the best disaster movies that you can watch on OTT platforms of your choice! 
Natural Disaster Movies List
2012
Armageddon
War Of The Worlds
The Wave
Contagion
The Day After Tomorrow
Independence Day
Greenland
Crawl
Titanic
A Night To Remember
The Towering Inferno
Pompeii
Twister
San Andreas
Dante's Peak
Deep Impact
The Perfect Storm
The Core
Geostorm
Gravity
Melancholia
This Is The End
The Wandering Earth
Chernobyl 1986
Don't Look Up
Pandora
Cloverfield
Train To Busan
Unstoppable
Disaster movies are not always about earthquakes, tornadoes, or storms. The unique threats to the survival of the human species make for a nail-biting watch and invoke an emotional response for the characters in the film. Whether you are new to the genre or just browsing for suggestions, take a look at our disaster movies list to pick the one that you might enjoy. 
2012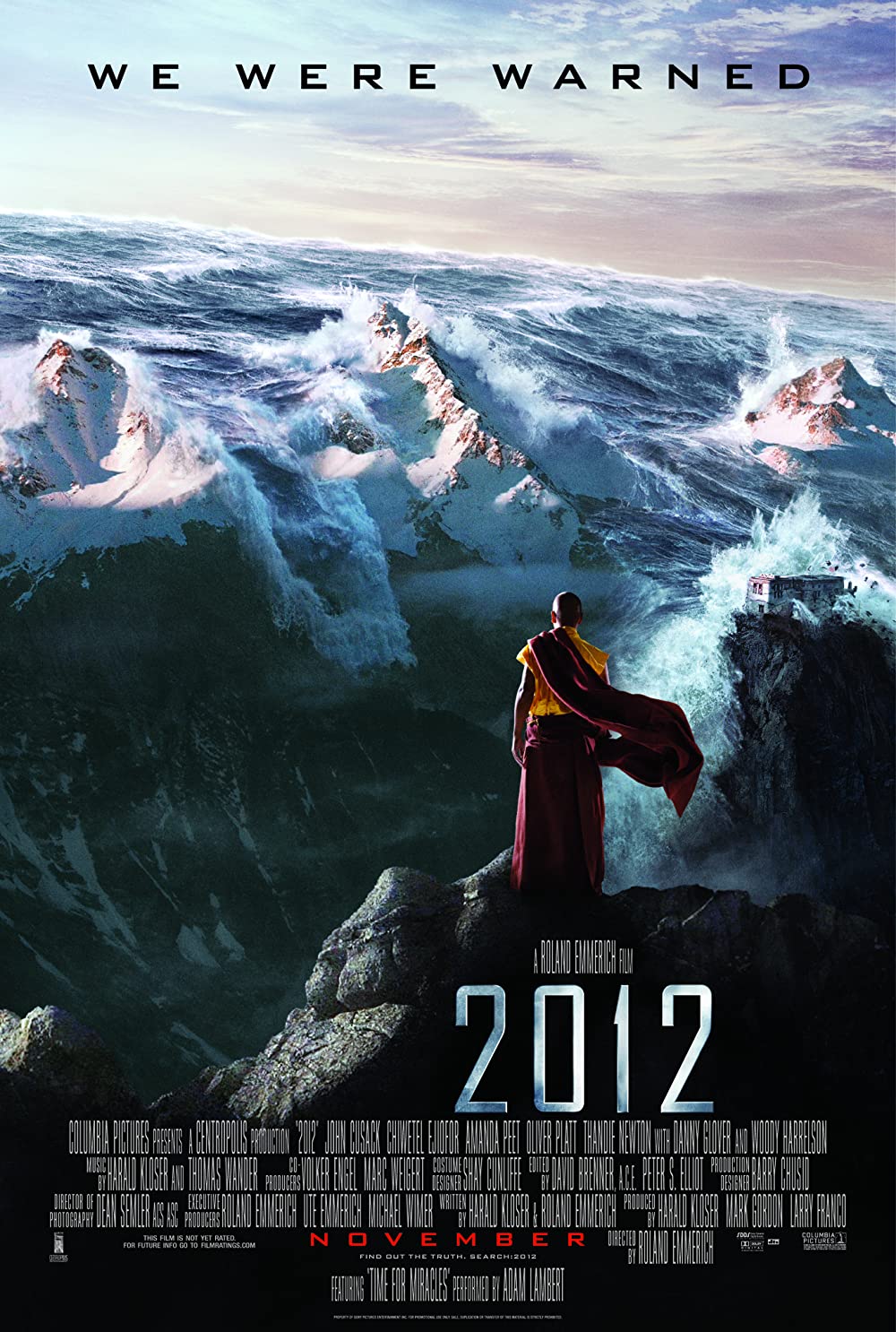 Based on the Mayan prophecy of the year 2012 being the last year of the planet, this disaster movie explores that apocalyptic scenario. Facing the threat of extinction, can humanity unite to find a way to survive, or will societal class division take precedence in dictating who gets to live and who doesn't? While we know the age-old prophecy did not come true, the calamitous situations in the movie will keep you engaged throughout.
Available on: Netflix
Armageddon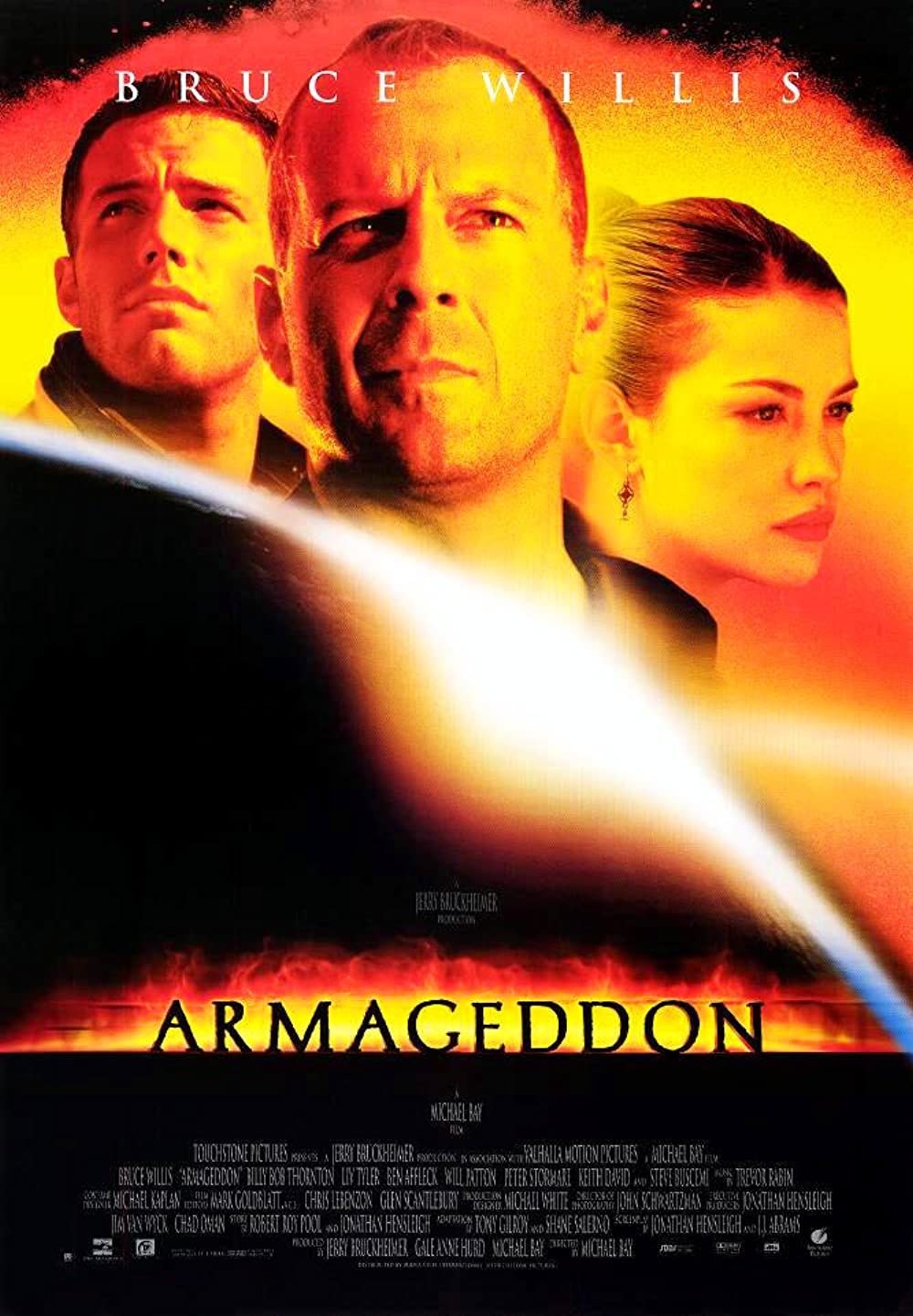 When it comes to the best disaster movies, this 1998 sci-fi classic cannot be overlooked. This blue planet of ours spinning around in space is always under the threat of an asteroid collision that has the potential to cease life as we know it. Alarm bells start to go off at NASA alerting them about a deadly asteroid heading towards earth. The imminent threat makes them seek help from an unlikely source in a last-ditch attempt to save the planet.
Available on: Disney+ Hotstar
War Of The Worlds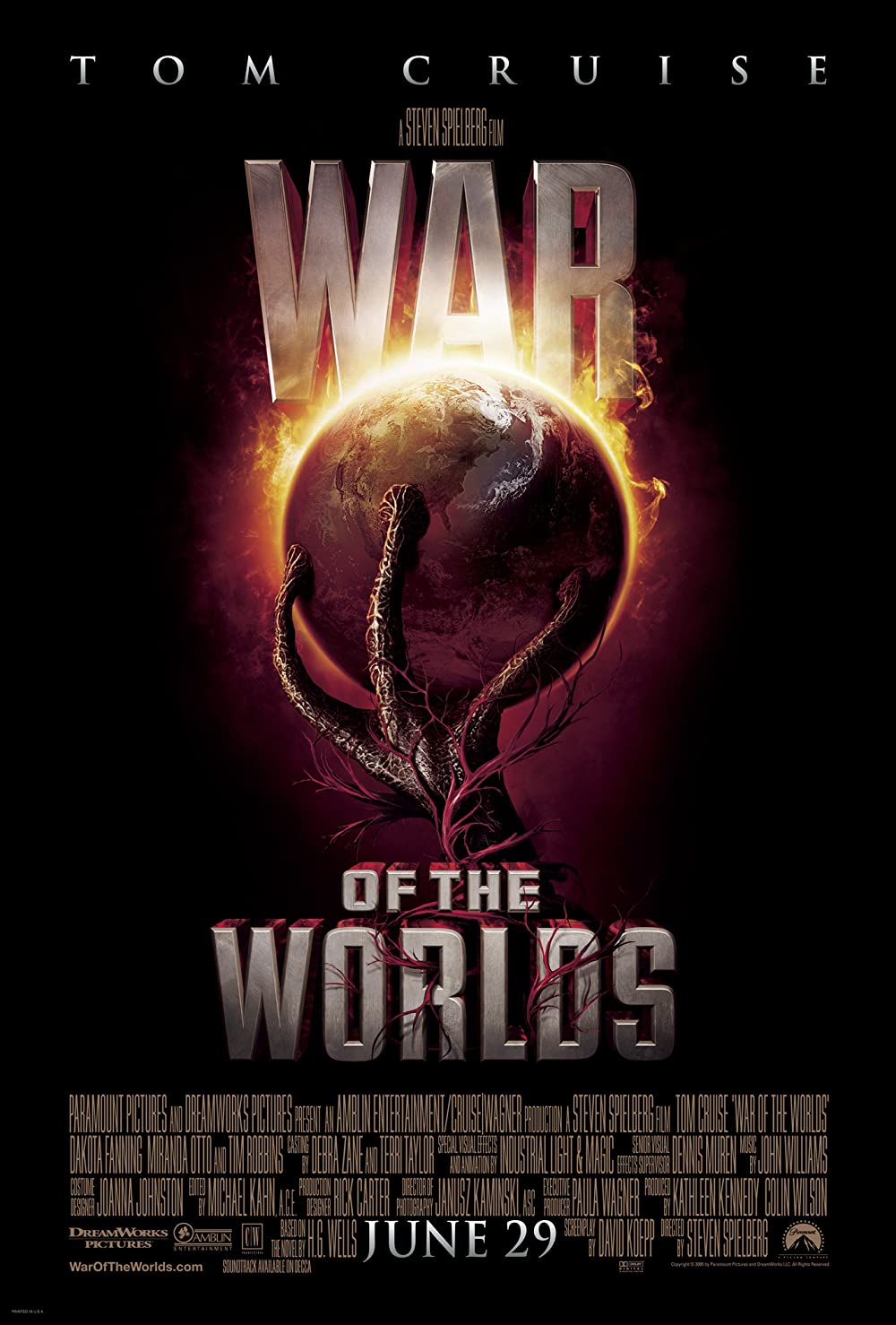 It's always fun to wonder about the existence of life outside our solar system and if we would ever come in contact with them. But is it really a good idea? When an alien invasion threatens the future of humanity, a dockworker must fight for the survival of his children and the rest of humankind.
Available on: Netflix
The Wave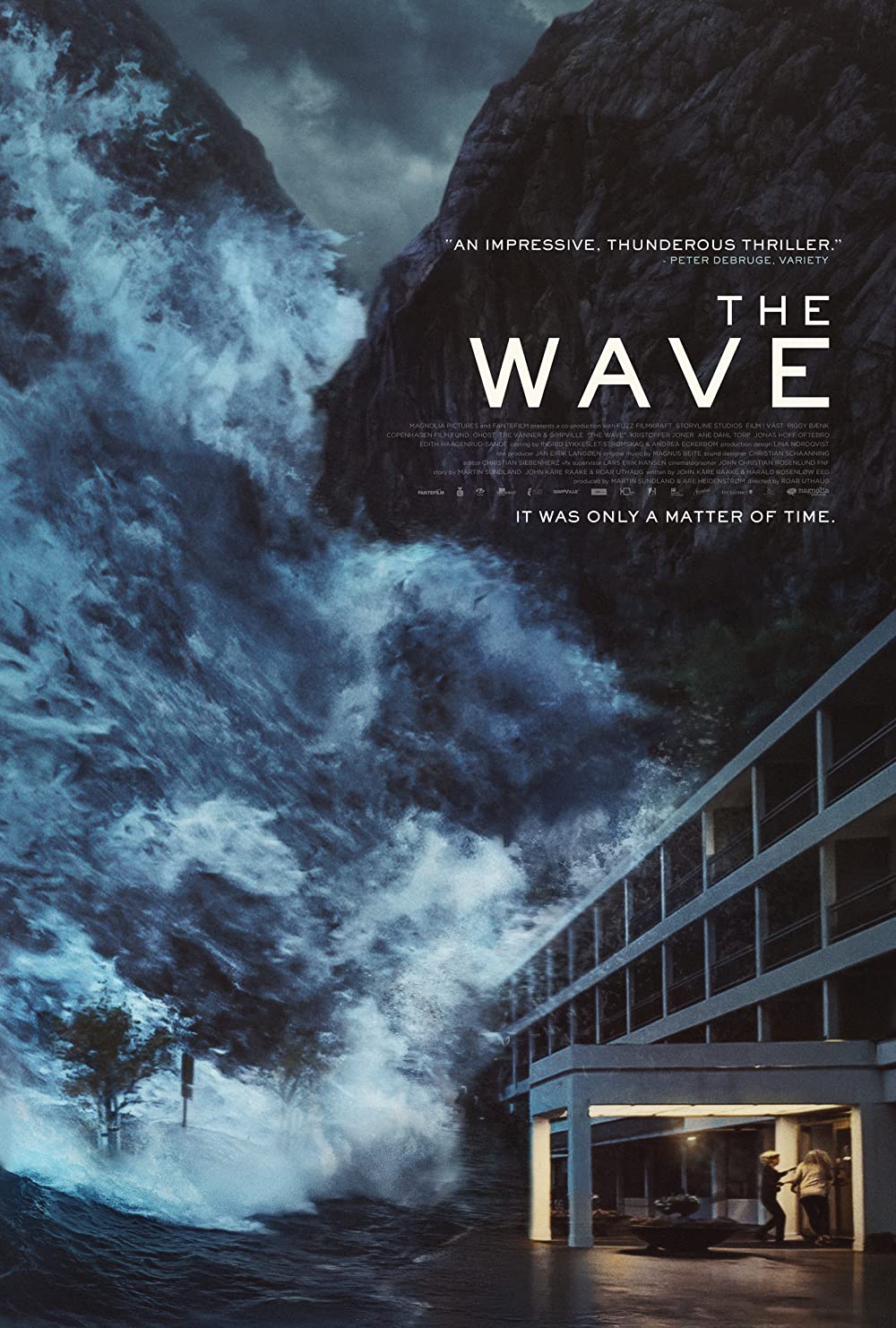 The Wave is a Norwegian film based on a real-life tsunami that hit the nation more than eighty years ago. The story revolves around a geologist who lives near a mountain pass with his family. The mountainside surrounding their house collapses which gives rise to an 85-meter-high tidal wave that can wreak havoc on areas both near and far from it. Watch this gripping story of survival from what seems like an inescapable position. 
Available on: Amazon Prime Video
Contagion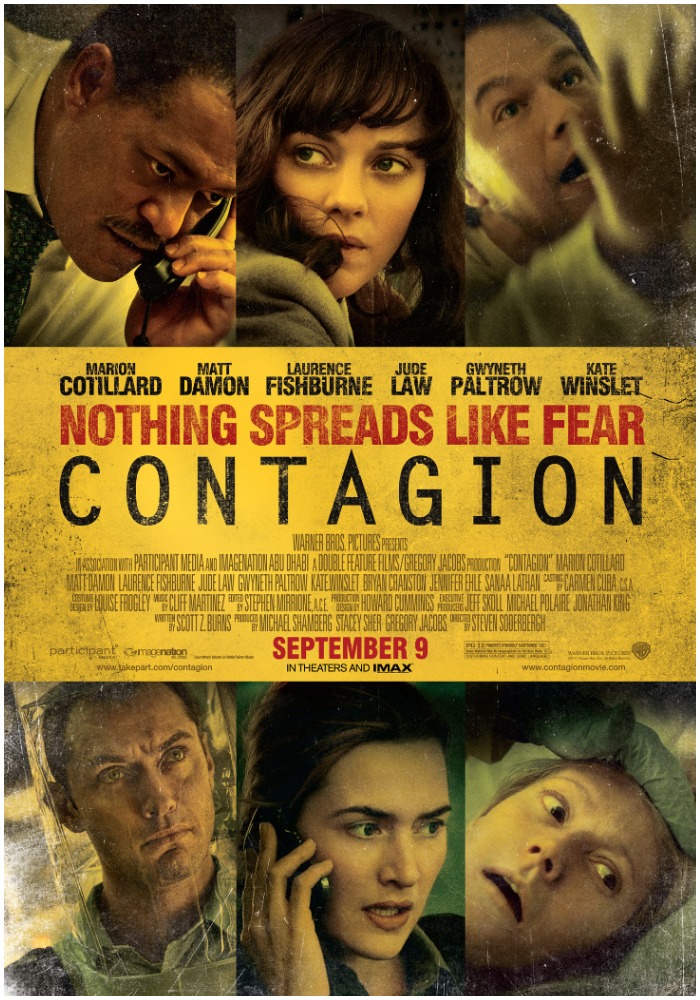 Here's a disaster movie that will hit too close to home for all of us as we go through a seemingly never-ending pandemic. Beth Emhoff just got home to her family after a business trip to Hong Kong. Unbeknownst to her, she had been carrying a deadly virus that started to rapidly spread in the US and posed a danger to the world. Can the CDC find a cure to this deadly virus before it's too late? Watch this medical thriller movie to find out! 
Available on: YouTube
The Day After Tomorrow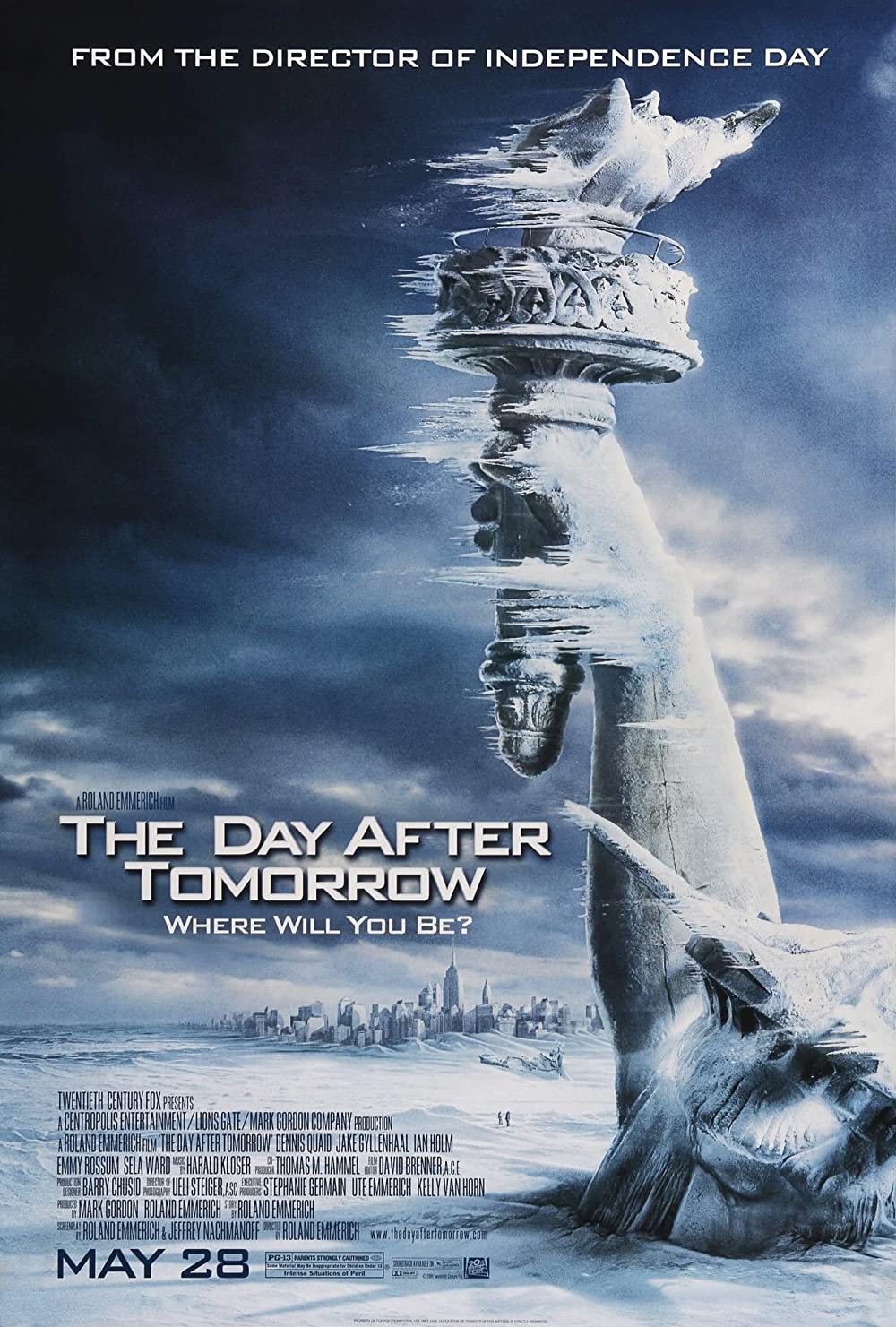 We all are becoming increasingly aware of the shift of weather patterns around the world due to global warming. This 2004 disaster movie narrates a scenario where a humongous storm having worldwide repercussions threatens to put us all back into the ice age. Concerned about the safety of his son from the storm, a paleoclimatologist sets off on a journey to New York to save him.
Available on: YouTube
Independence Day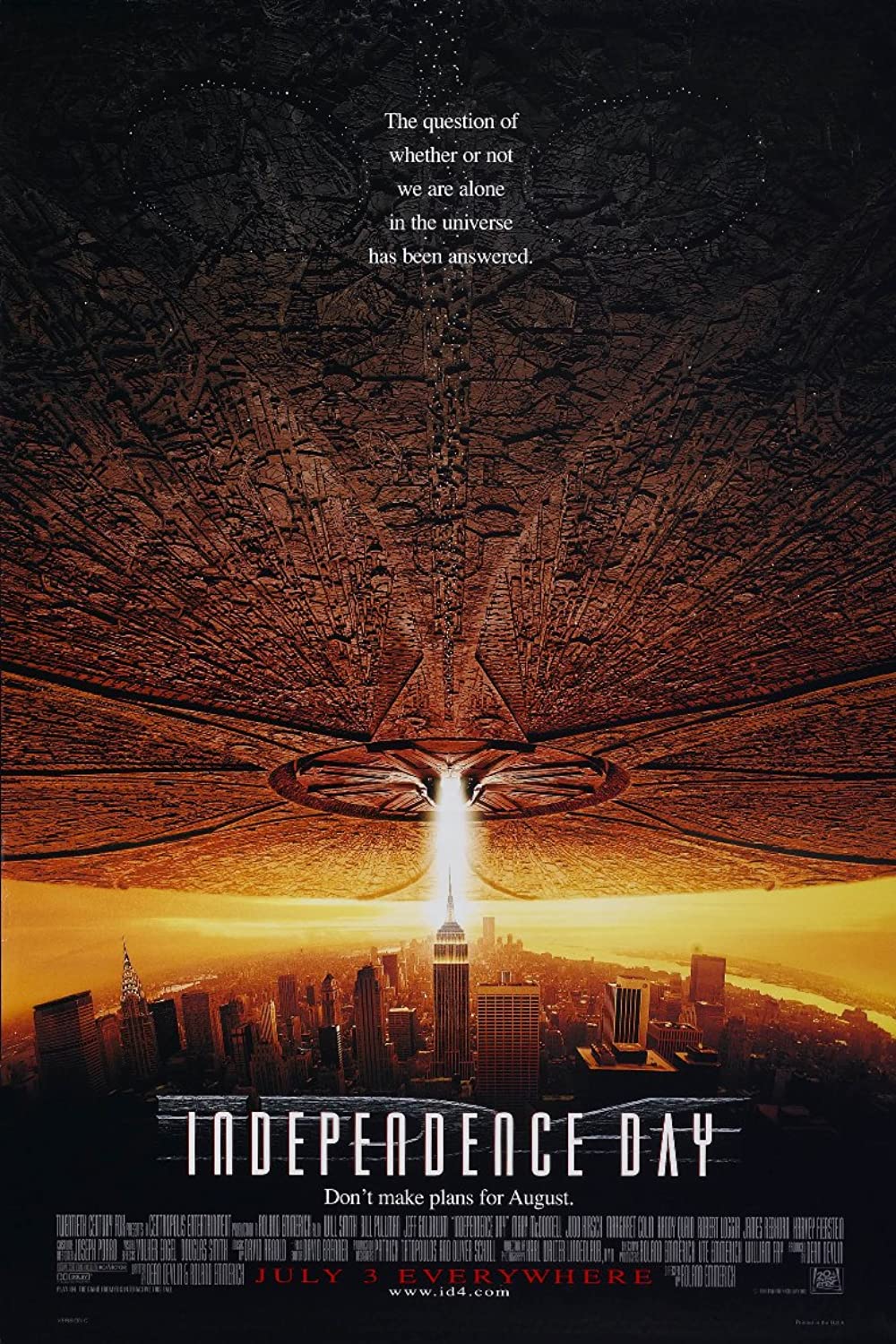 This 1996 Hollywood movie holds the status of being a cult-classic thanks to its star-studded cast and gripping action sequences. A counter-attack is launched on the American day of Independence against a race of aliens wanting to take over the planet. Who will win in this gruesome war? Watch this disaster movie to find out!
Available on: Disney+ Hotstar
Greenland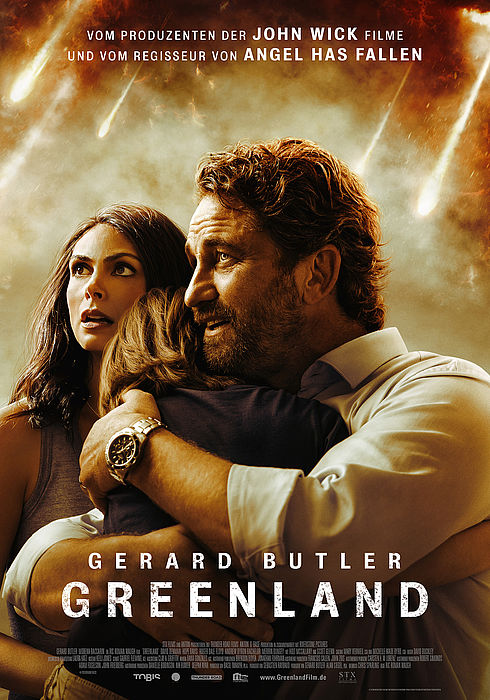 In a race against time, John Garrity must ensure the safety of his family against the threat of possible extinction of humans. Fear sets in the minds of everyone when the news of a comet plummeting towards the earth is released to the public. With hope and chances of survival running out, can humanity rise up and save the day? 
Crawl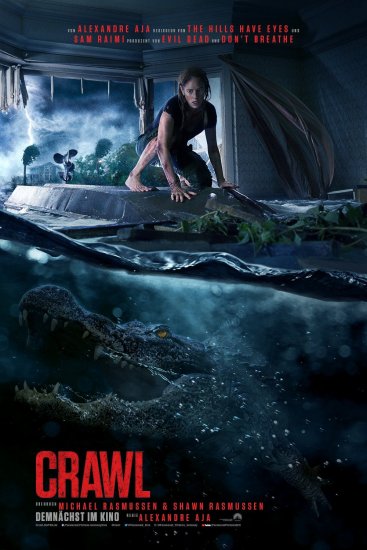 A category 5 level hurricane has hit Florida and is rapidly flooding the entire state. Trapped in this massive flood is Dave, father of Haley, a competitive swimmer. Jumping into the eye of the storm to save her father from drowning, Haley must pull off an incredible rescue mission on her own. To add to her troubles, the flood water is also infested with blood-thirsty alligators. This is one of the best disaster movies that you should definitely watch! 
Available on: Netflix
Titanic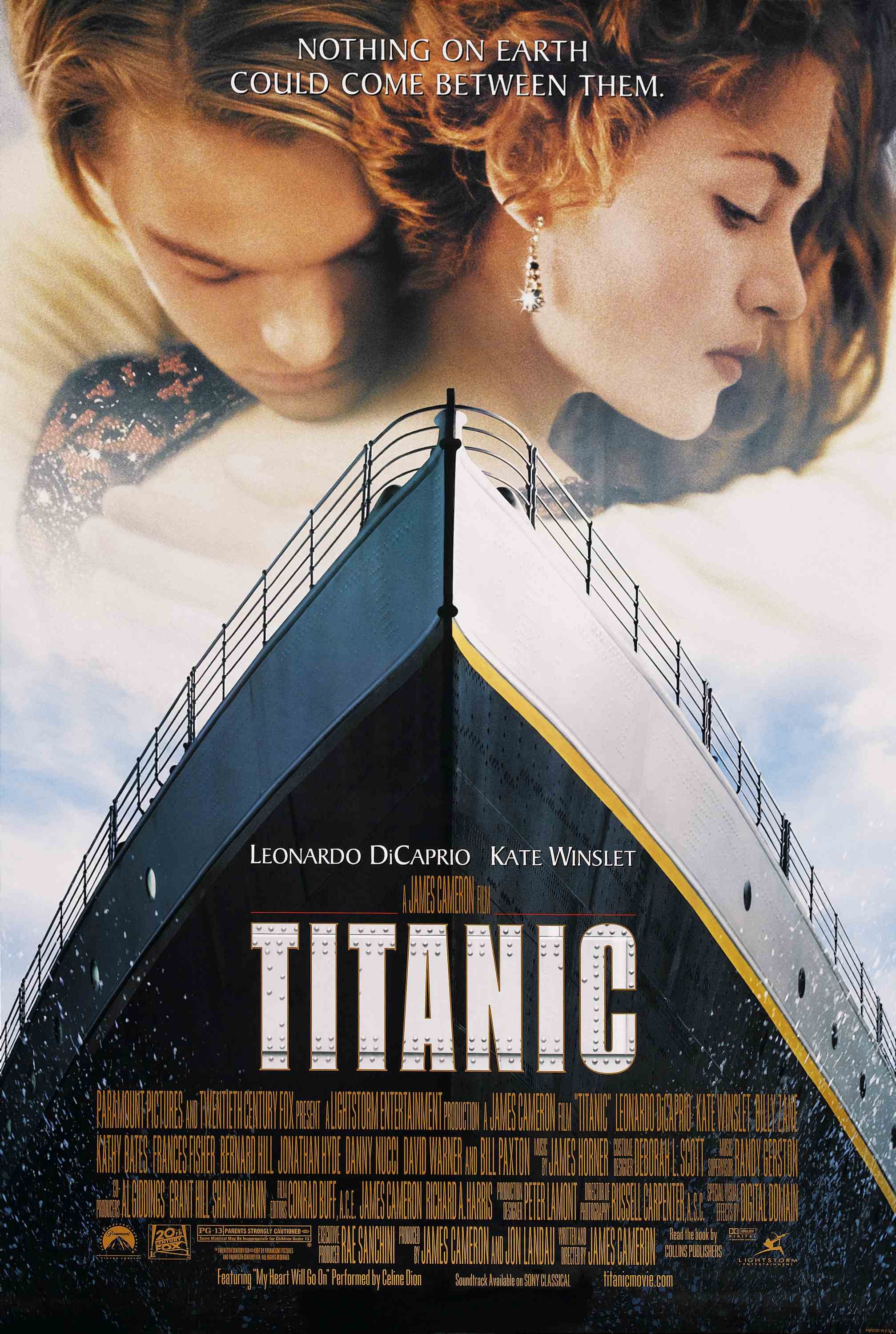 Not only is Titanic a timeless love story, it is also one of the best disaster movies of all time. Directed by James Cameroon, Titanic is based on the real-life disaster of a passenger cruise ship that was touted to be "unsinkable". 
Available on: Disney+ Hotstar
A Night To Remember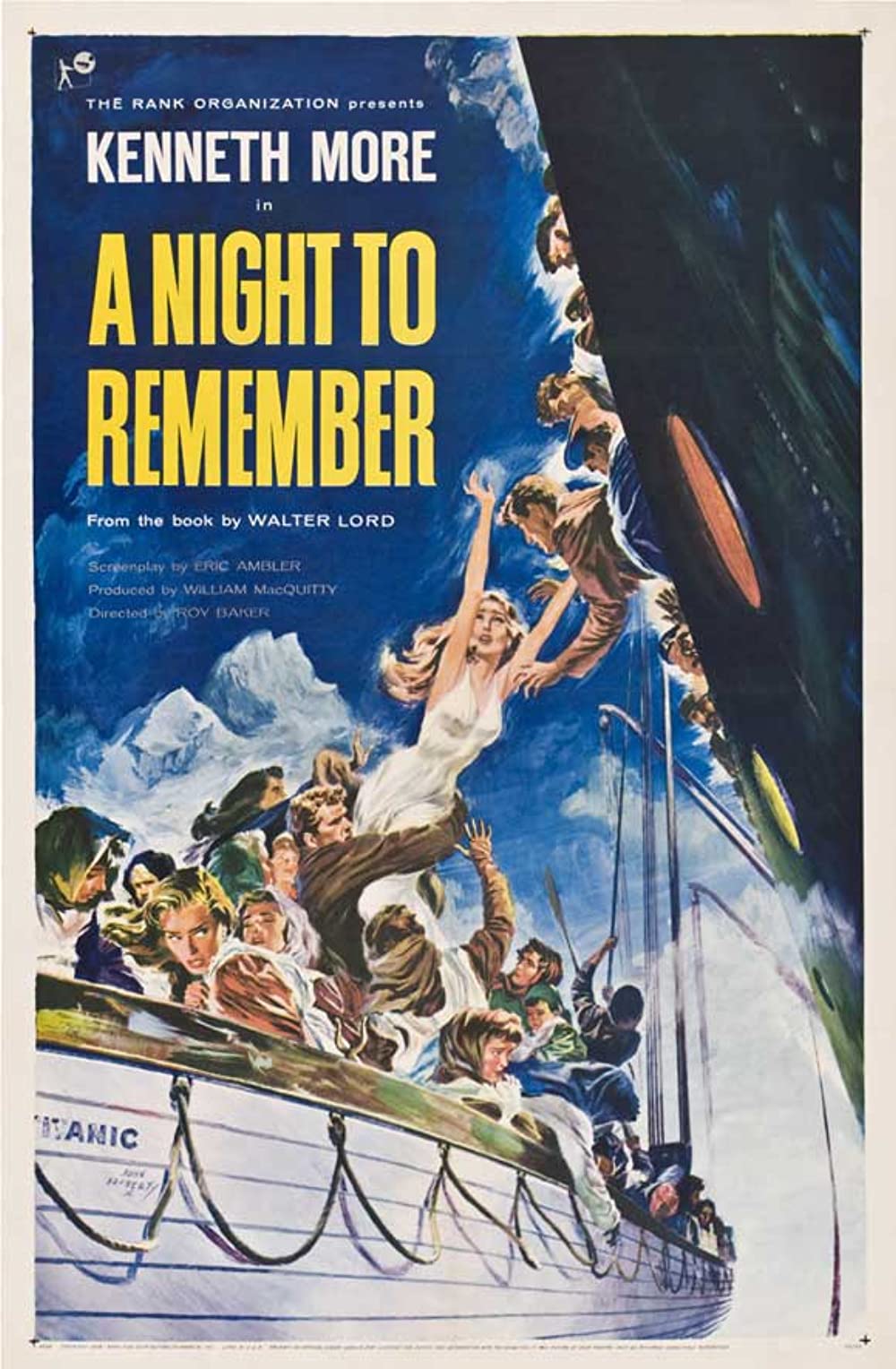 A Night To Remember is one of those old-time disaster movies that you just can't miss! Based on a book by Walter Lord, the movie explores the facts about the sinking of the RMS Titanic in great detail. Told from the perspective of Second Officer Charles Herbert Lightoller, who was the senior-most serving survivor from the tragedy, the film offers great insights into the event. It also sheds light on how the disaster could have been avoided altogether and how many lives could have been saved if not for the oversights. 
Available on: YouTube
The Towering Inferno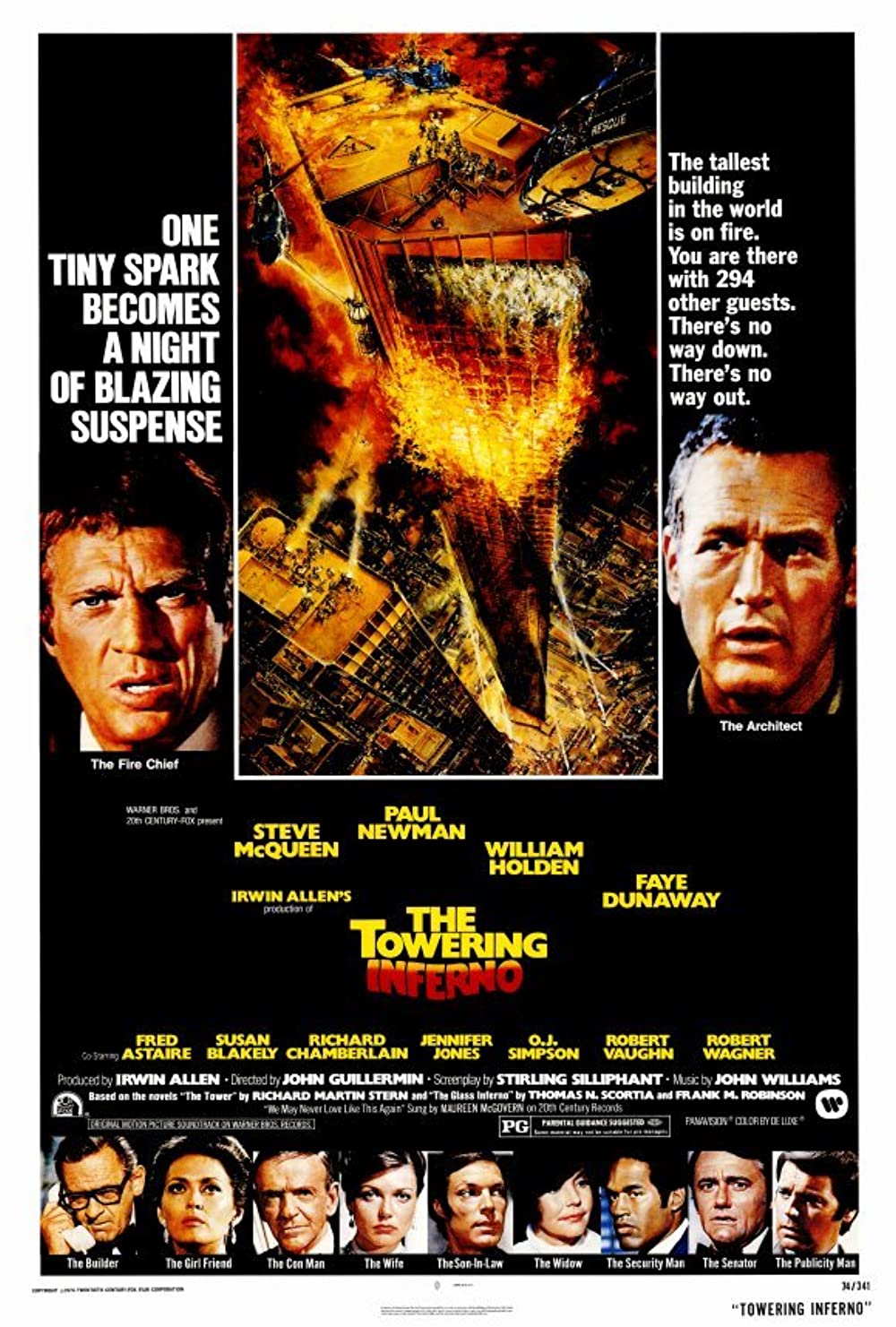 Celebrations turn sour when the world's tallest skyscraper, which was newly built, catches fire. With firefighters having no existing provisions to fight off the fire, chief Michael O'Halleran and his team must carry out a daring rescue operation against all odds. Could the disaster have been avoided in the first place if the architect Doug Roberts had got hold of a major oversight in construction? Watch this disaster movie from 1974 to get the answers! 
Pompeii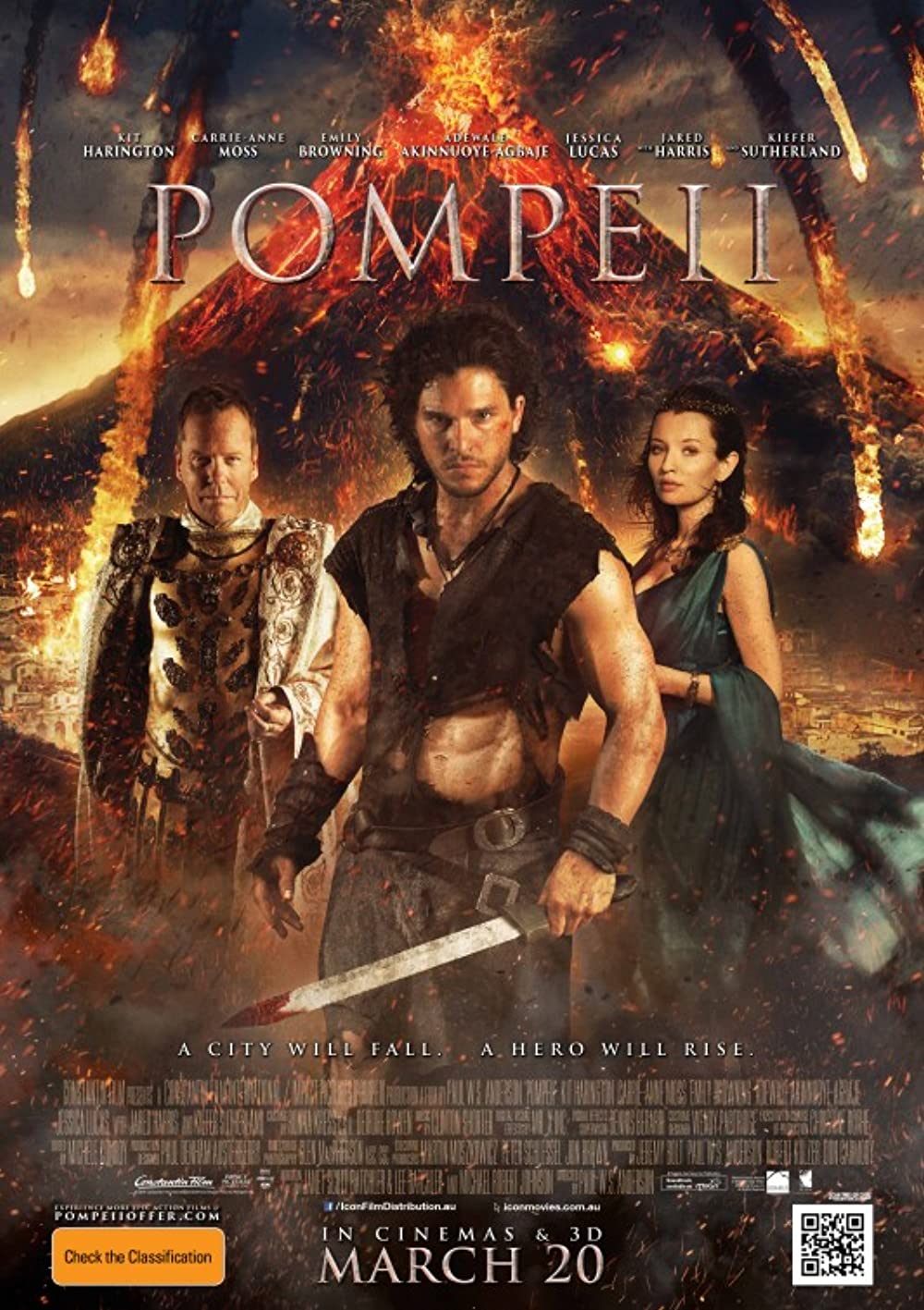 This disaster movie is based on a true natural disaster of 79 A.D where the whole city of Pompeii, Italy along with its residents was mummified under hot lava from the eruption of Mount Vesuvius. The story revolves around Milo, a fierce gladiator, and his lover Cassia who is the daughter of a rich merchant. With the city soon to be turned into a pile of ash, can Milo make it out of the gladiator arena in time to save Cassia?
Available on: Amazon Prime Video
Twister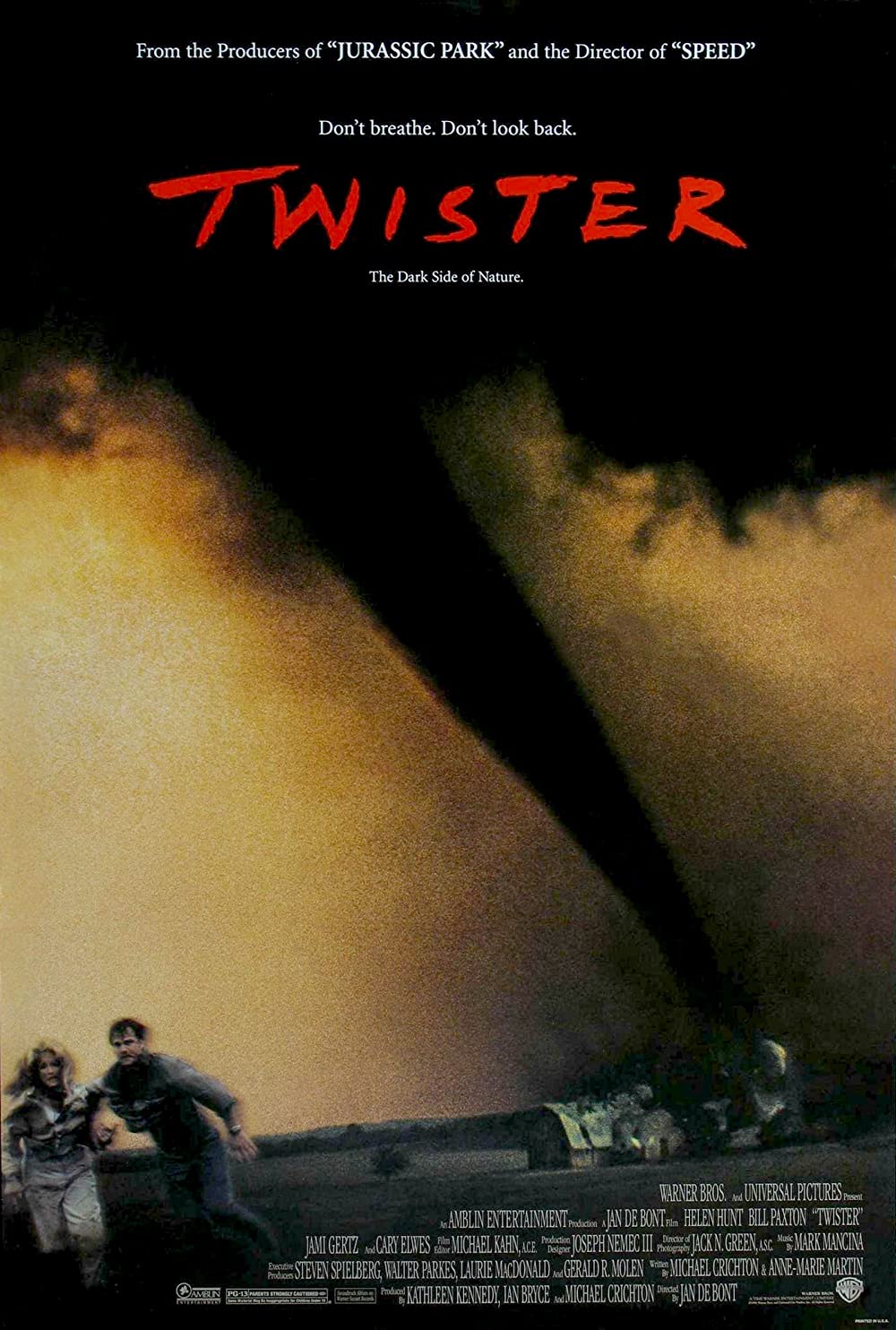 Twister is one of the best disaster movies that you can watch right now. Bill, a weatherman on TV wants to expedite the divorce with his wife Jo, a tornado-hunter so that he can marry his lover, Melissa. Their efforts to separate are thwarted by violent tornadoes that are moving swiftly across Oklahoma, leaving a wave of destruction behind them. Bill and Jo must now keep their differences aside and work together to install a high-tech warning system at the center of those destructive tornadoes. 
Available on: Amazon Prime Video
San Andreas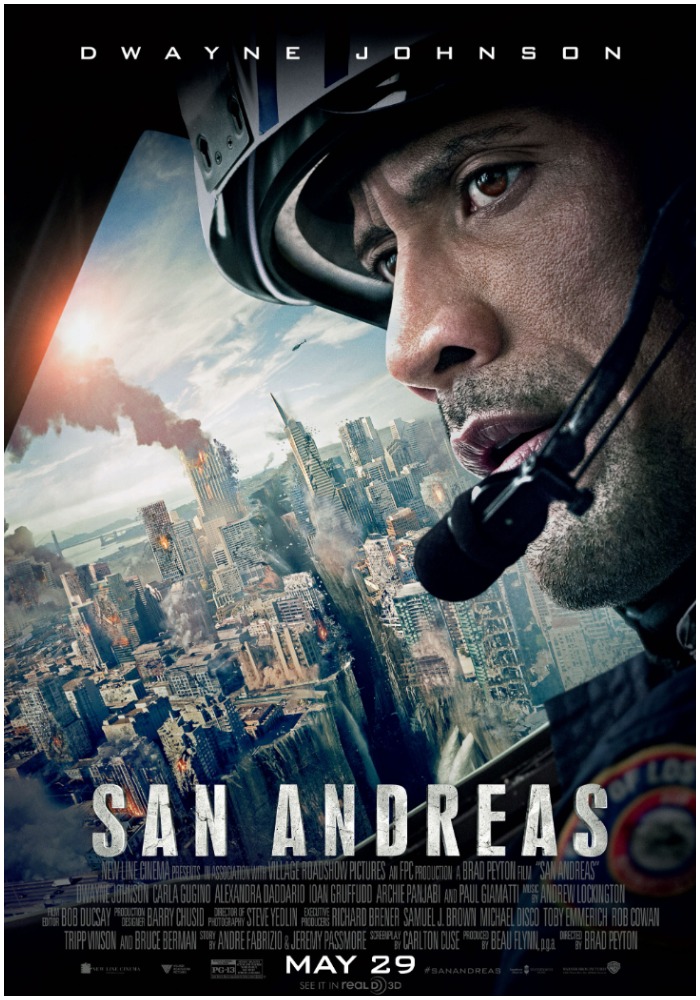 An earthquake of record-breaking magnitude has hit the state of California and has caused widespread destruction and chaos. Whilst the residents of the state scramble for survival, helicopter rescue pilot Ray Gaines and his estranged wife Emma pair up in the search for their daughter and bring her back to safety. San Andreas is one of those natural disaster movies that will surely keep you on the edge of your seats! 
Available on: Netflix, Amazon Prime Video
Dante's Peak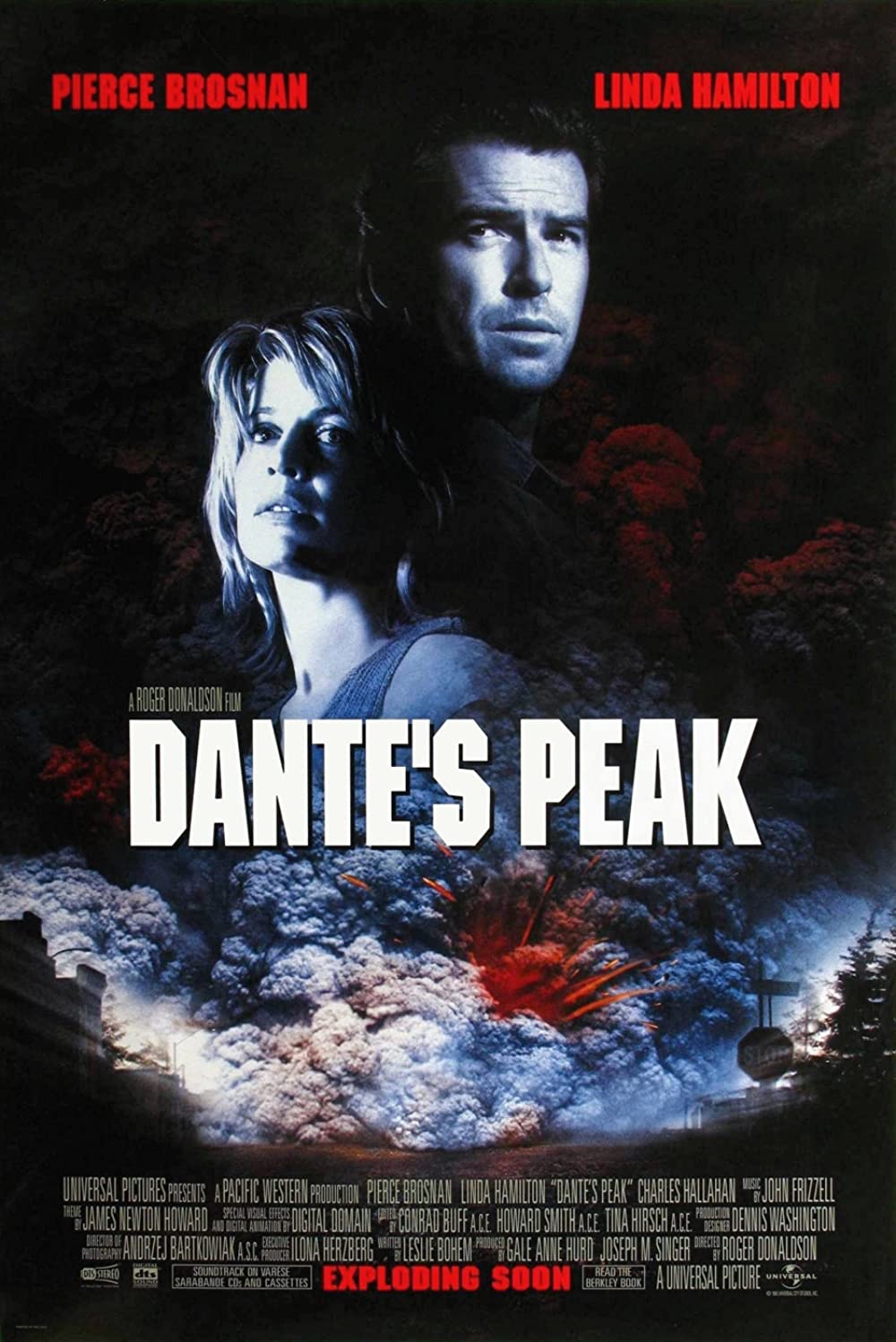 Dante's Peak, a beautiful scenic area is being marketed to potential home-buyers as the best place to invest and live. Concerned by the new flock of people arriving in an area that sits beside an active volcano ready to erupt, volcanologist Harry Dalton and mayor Rachel Wando start ringing the alarm bells to the city council. Will the safety of the people be prioritized ahead of financial gain? Watch this disaster movie to find out! 
Deep Impact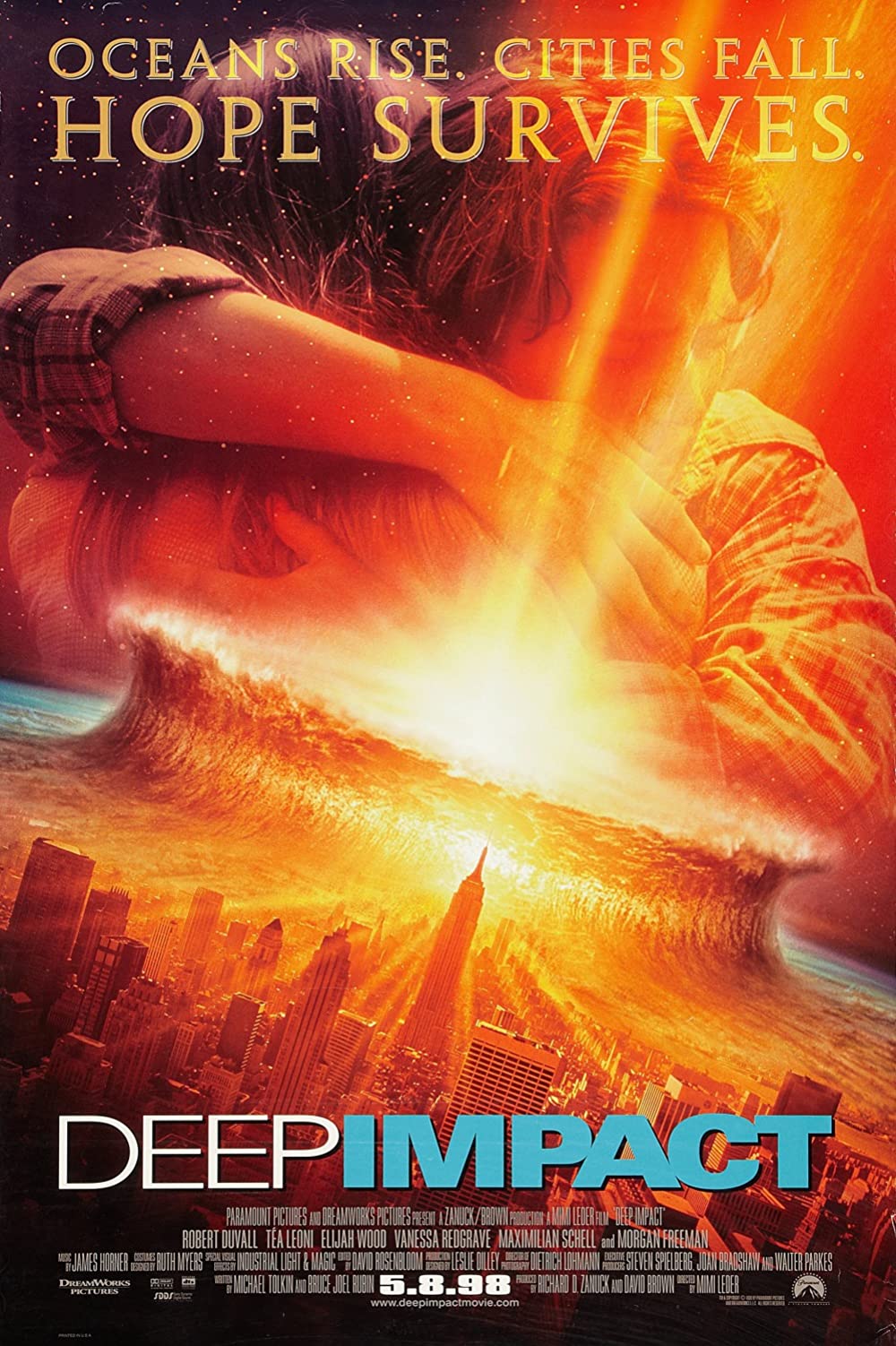 Deep Impact is one of the most popular disaster movies which was released in 1998. Facing imminent extinction from a comet that is on a collision course with earth, authorities are left scrambling for solutions. A joint operation between the US and Russia is launched to nullify the threat, while alternative preparations are being made just in case. 
Available on: Netflix, Amazon Prime Video 
The Perfect Storm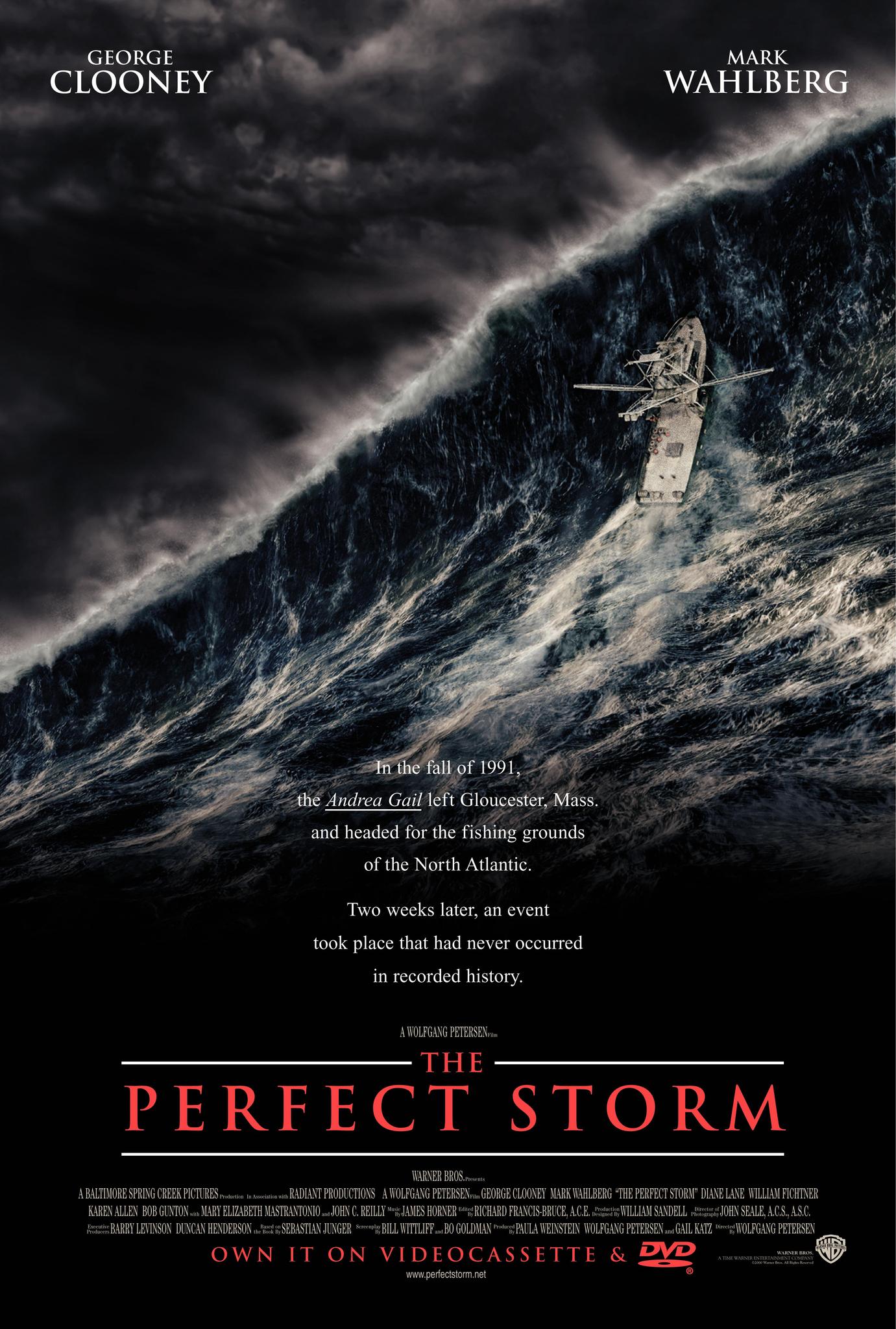 Based on a book by Sebastian Junger, The Perfect Storm falls into the genre of disaster movies for its story about a fatal storm in the Atlantic Ocean. Caught up in the wrath of the storm is a fishing boat by the name of Andrea Gail and the fishermen onboard. Can the fishermen make out of the storm alive using nothing but whatever gear is on the boat? 
Available on: Netflix
The Core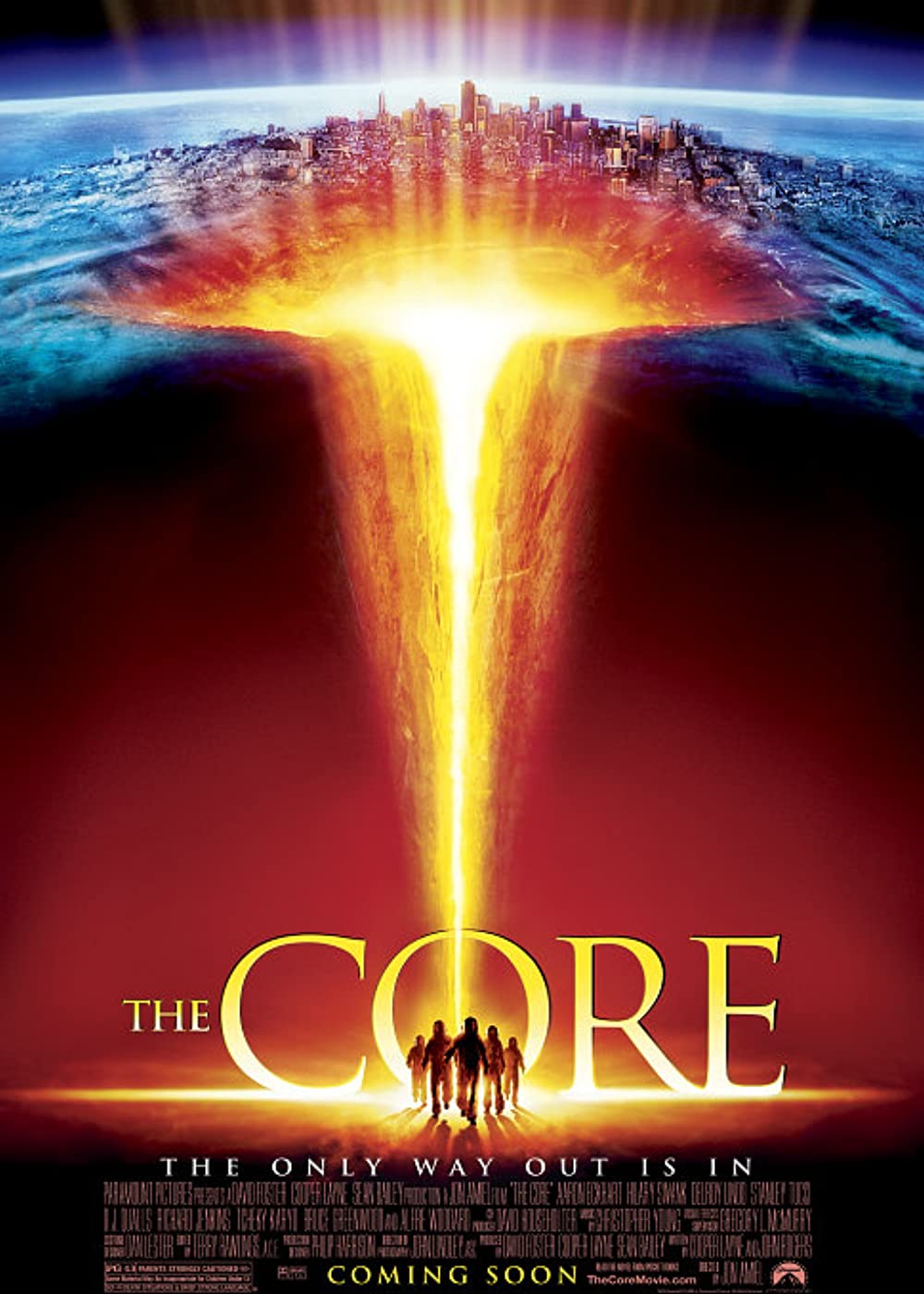 The earth's core has mysteriously stopped spinning and is causing unprecedented damage to the planet in the form of natural disasters everywhere. A team under the guidance of Dr. Josh Keyes takes on the seemingly impossible task of drilling down to the core and getting it to spin again. The unique premise of this film and its engaging screenplay makes it one of the best disaster movies.
Available on: Amazon Prime Video
Geostorm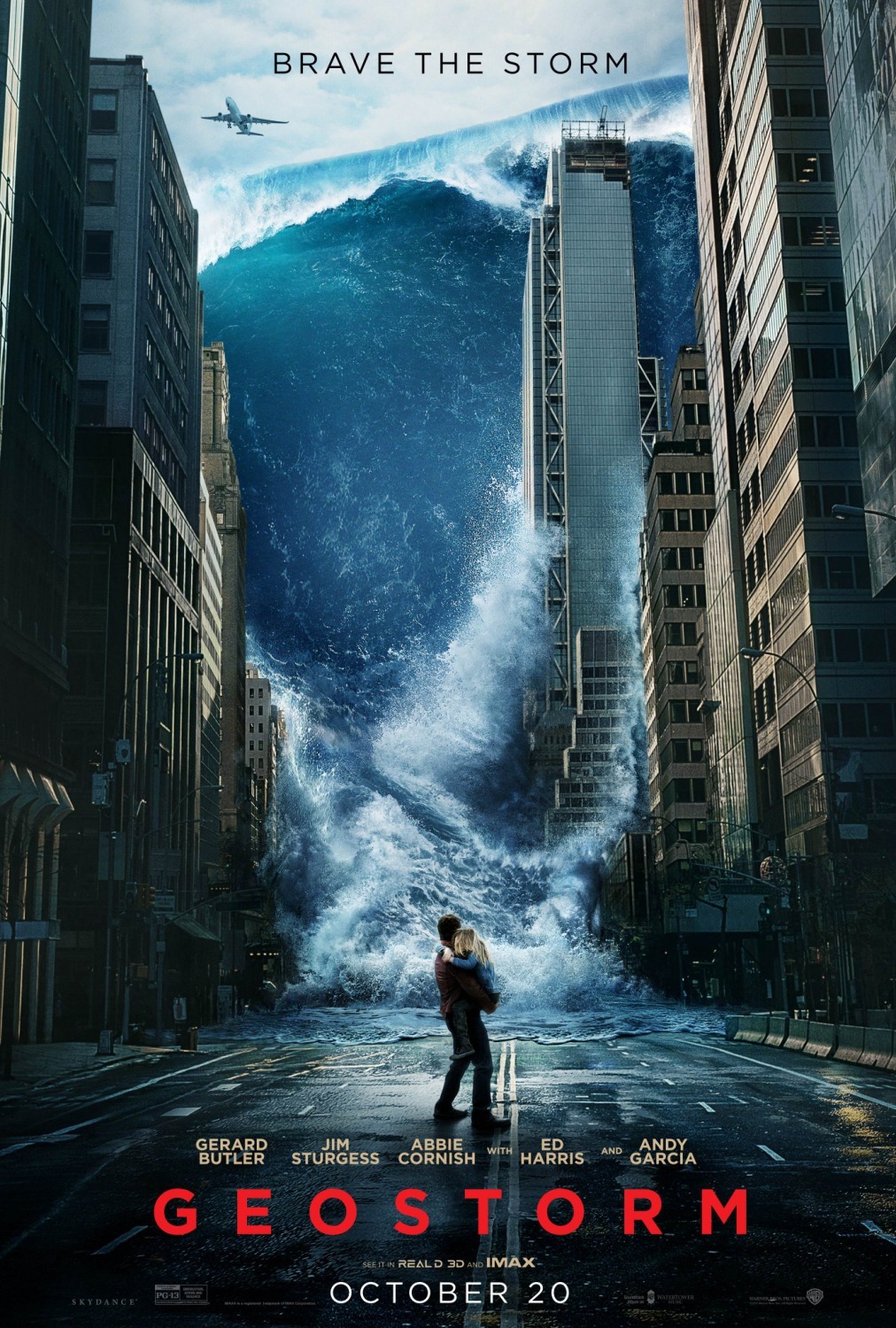 A global initiative to save the planet from a climate change catastrophe goes horribly wrong. A network of satellites deployed in space to protect the planet via geoengineering technologies turns against the planet after developing a snag. Can two brothers with a mutually hostile relationship work together and fix the malfunctioning systems in time? 
Available on: YouTube
Gravity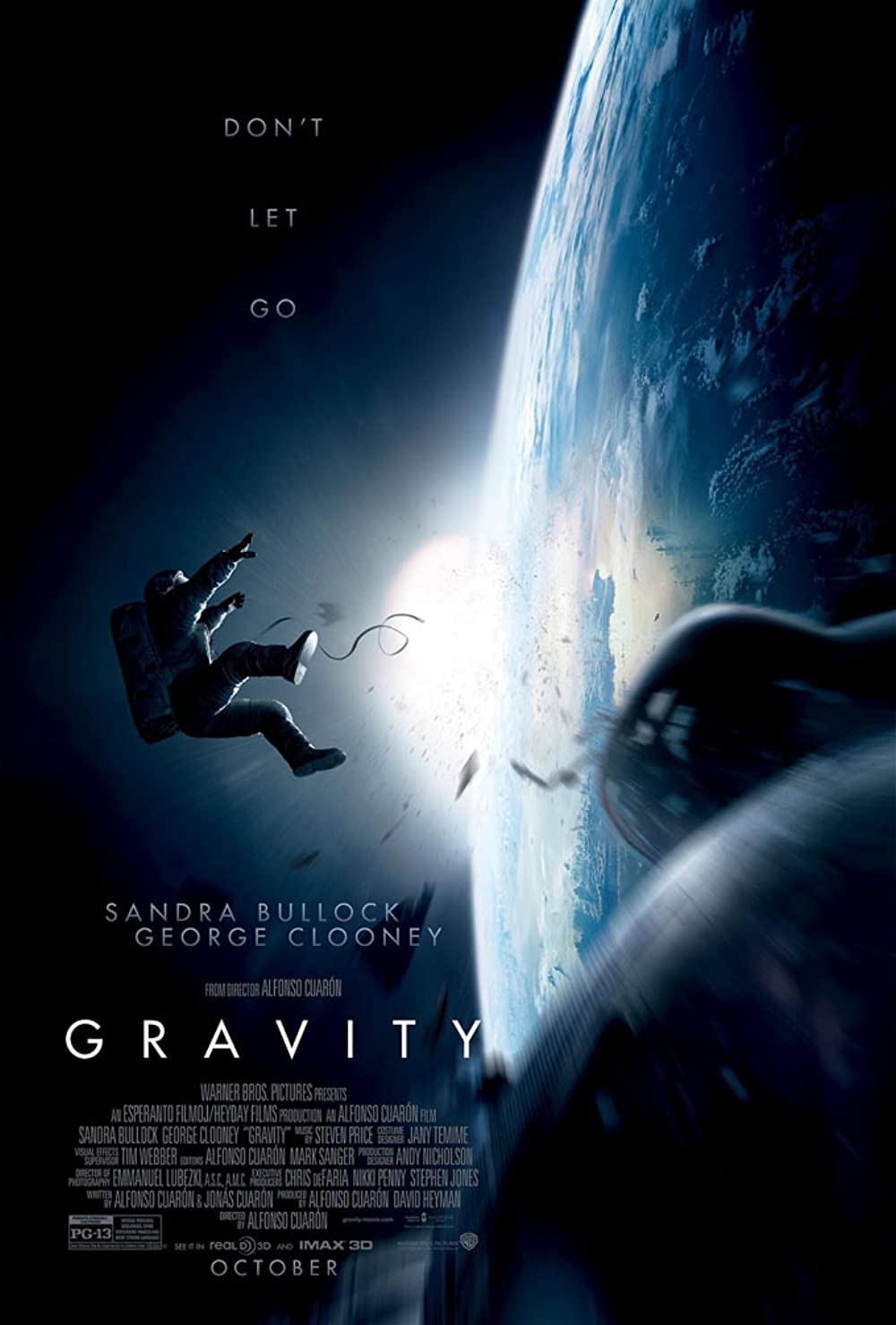 Gravity stands out as a cinematic masterpiece among all the disaster movies ever made. Protagonist Ryan Stone, an astronaut, has been tasked with carrying out major repairs and experiments in space along with her crew. Whilst out on a seemingly routine spacewalk her spacecraft is hit with space debris. With no communication to earth possible, she has to float away in the dark and silent space to a Russian spacecraft on her own to get back to Earth. 
Available on: Amazon Prime Video
Melancholia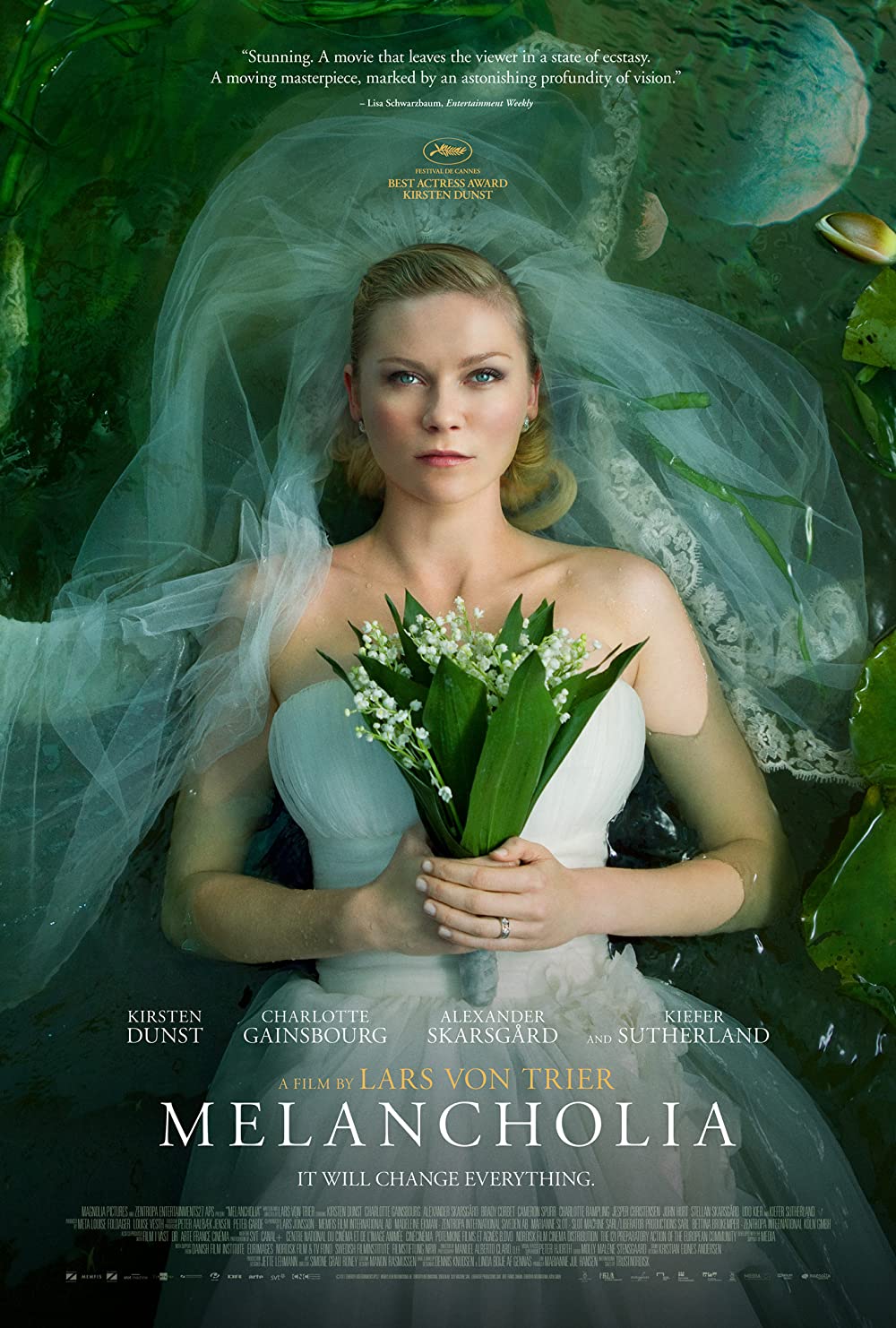 On the night of her extravagant wedding, Justine finds herself getting cold feet about the matrimonial union. While all the guests are having a fun time, Justine's sister is worried about a catastrophe waiting to happen. A blue planet by the name of Melancholia is due to collide with Earth and might not leave any survivors. 
Available on: Amazon Prime Video
This Is The End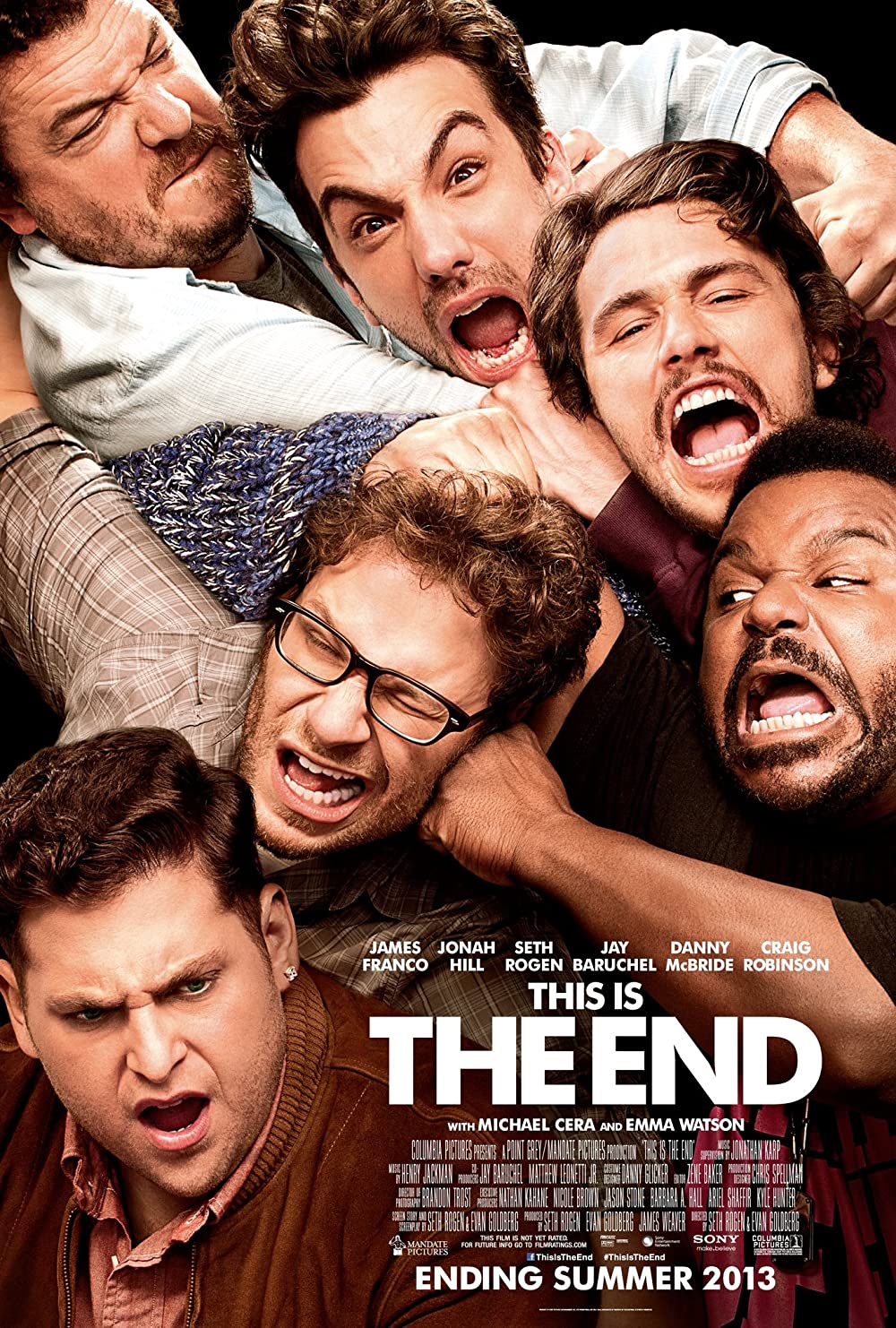 Who said disaster movies always have to be grim and dark? This Is The End, starring the iconic comedy troupe of James Franco, Seth Rogan, and Jonah Hill among others is sure to tickle your funny bone. A fun party in L.A. with all the famous celebrities turns into a collective fight for survival as the end of the world draws near. With all the actors playing themselves in this movie, this R-rated movie stands out from the rest. 
Available on: Netflix
The Wandering Earth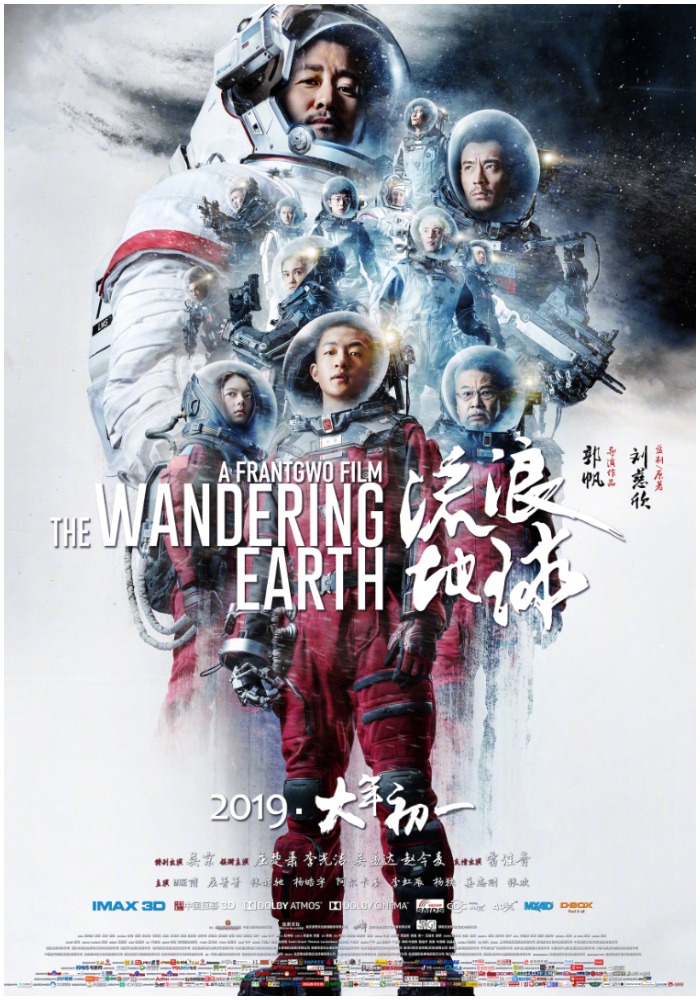 What if the Sun, a star that we rely on for our existence, is on the verge of dying? Faced with that grim scenario, an escape plan requiring the earth to be propelled towards a different solar system is devised. A journey that will take 2500 years to complete is full of unexpected dangers that threaten to thwart the attempt to find a new sun. This disaster movie is based on a novel with the same title, written by award-winning writer Cixin Liu. 
Available on: Netflix
Chernobyl 1986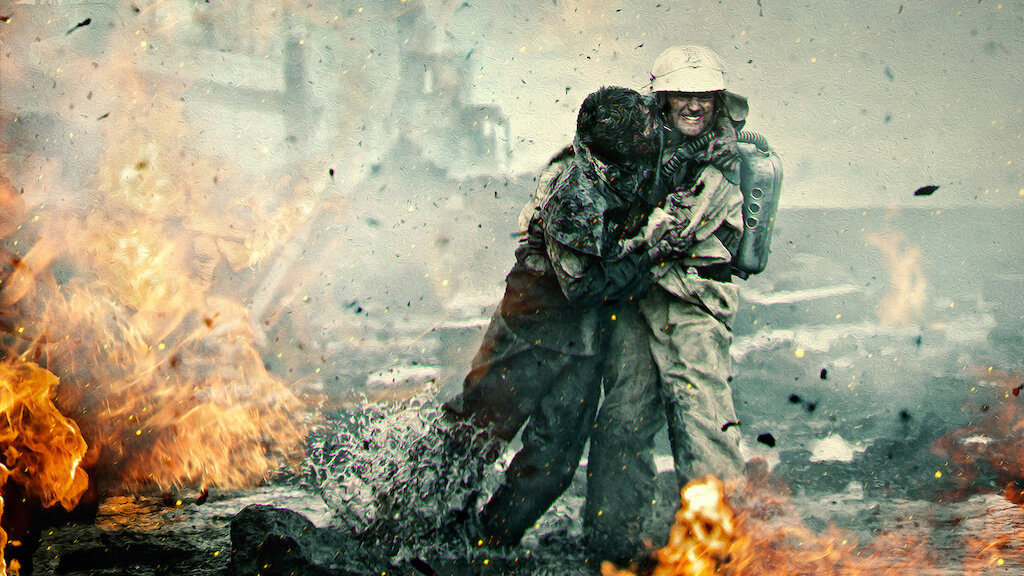 Chernobyl 1986 is one of the best disaster movies on Netflix. It is a fictional story set against the backdrop of a historic nuclear disaster caused by human error that has ramifications to this day. Alexey, a firefighter, volunteers for a mission that seems impossible to come out alive from. Along with the assembled team, he must drain the nuclear reactor's reservoir before the core collapses. If they are successful, they would be able to save millions of lives across Europe. 
Available on: Netflix
Don't Look Up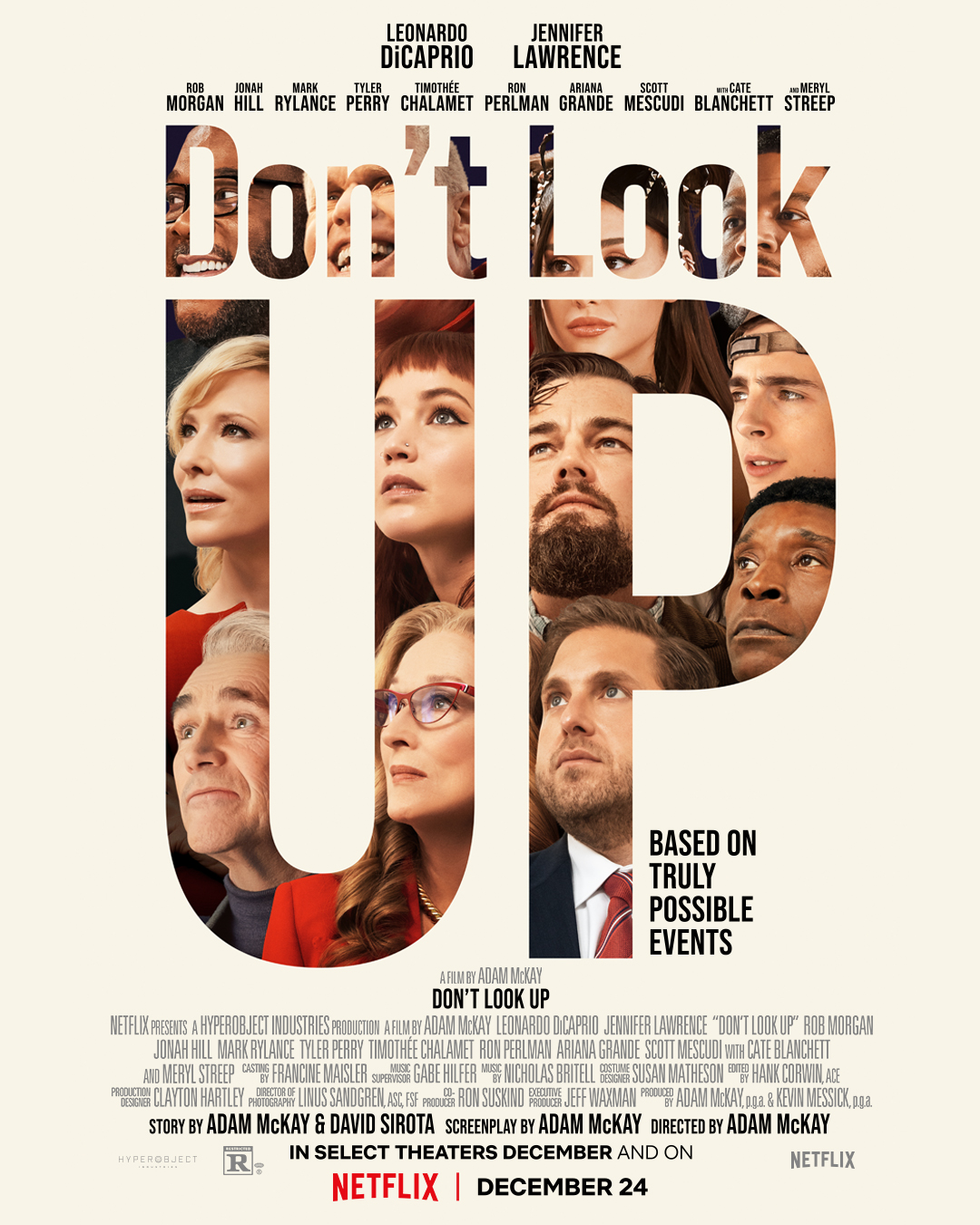 Released in 2021, Don't Look Up is one of the latest disaster movies that you need to have on your watchlist. An astronomy professor and his grad student identify a comet orbiting the solar system. Further examination alerts them of the fact that this huge comet is on collision course with earth and threatens to destroy mankind. They seemingly face an even bigger challenge trying to convince officials of the severity of the situation which includes an unbothered President and her son. 
Available on: Netflix 
Pandora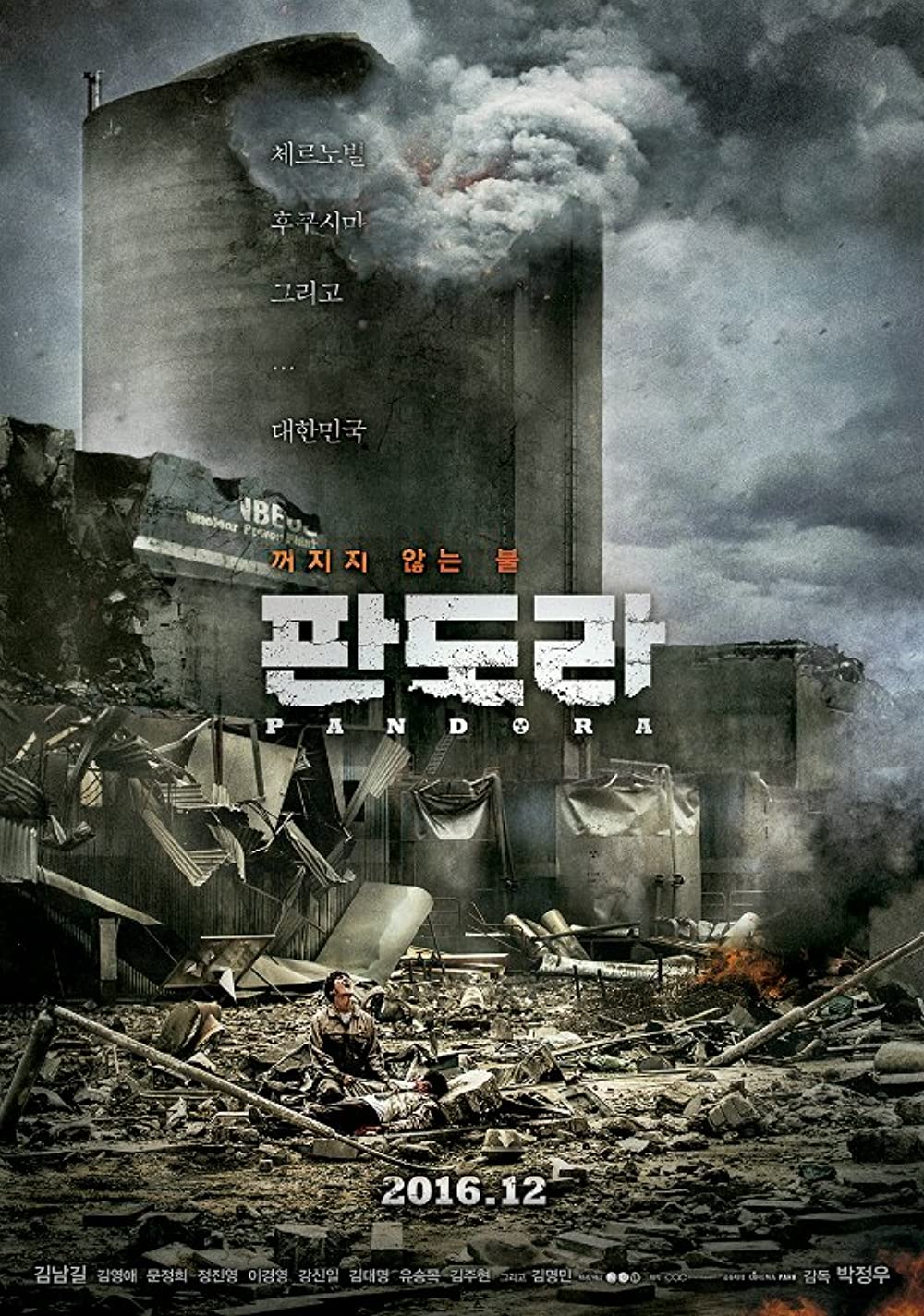 Pyung-Sub, a worker at a local nuclear power plant is trying to raise a serious issue with his superiors about the deteriorating condition of the power plant. With his plea falling on deaf ears, the power plant is a ticking time bomb ready to be set off. That fatal day arrives when an earthquake in the local area causes an explosion at the plant, leaving everyone worried about the large-scale repercussions that can engulf the entire country.
Available on: Netflix 
Cloverfield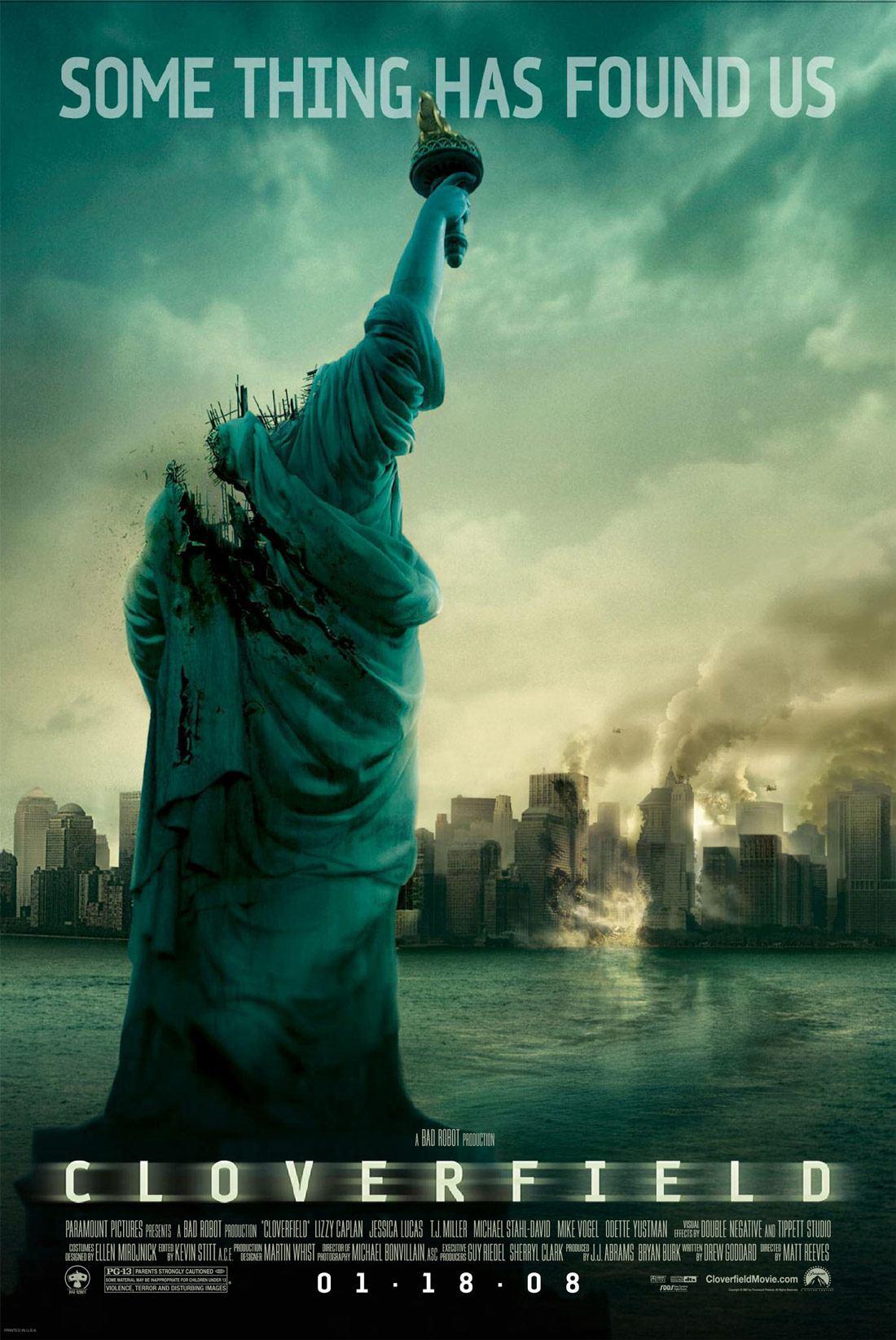 Celebrating Rob's promotion are his friends and girlfriend Beth in New York City. The celebrations are cut short when a gigantic monster with a destructive spree starts to annihilate the city and its residents. Separated from Beth during the chaos, Rob sets off on a mission along with his friends to find her and bring her back to safety.  
Available on: Apple TV
Train To Busan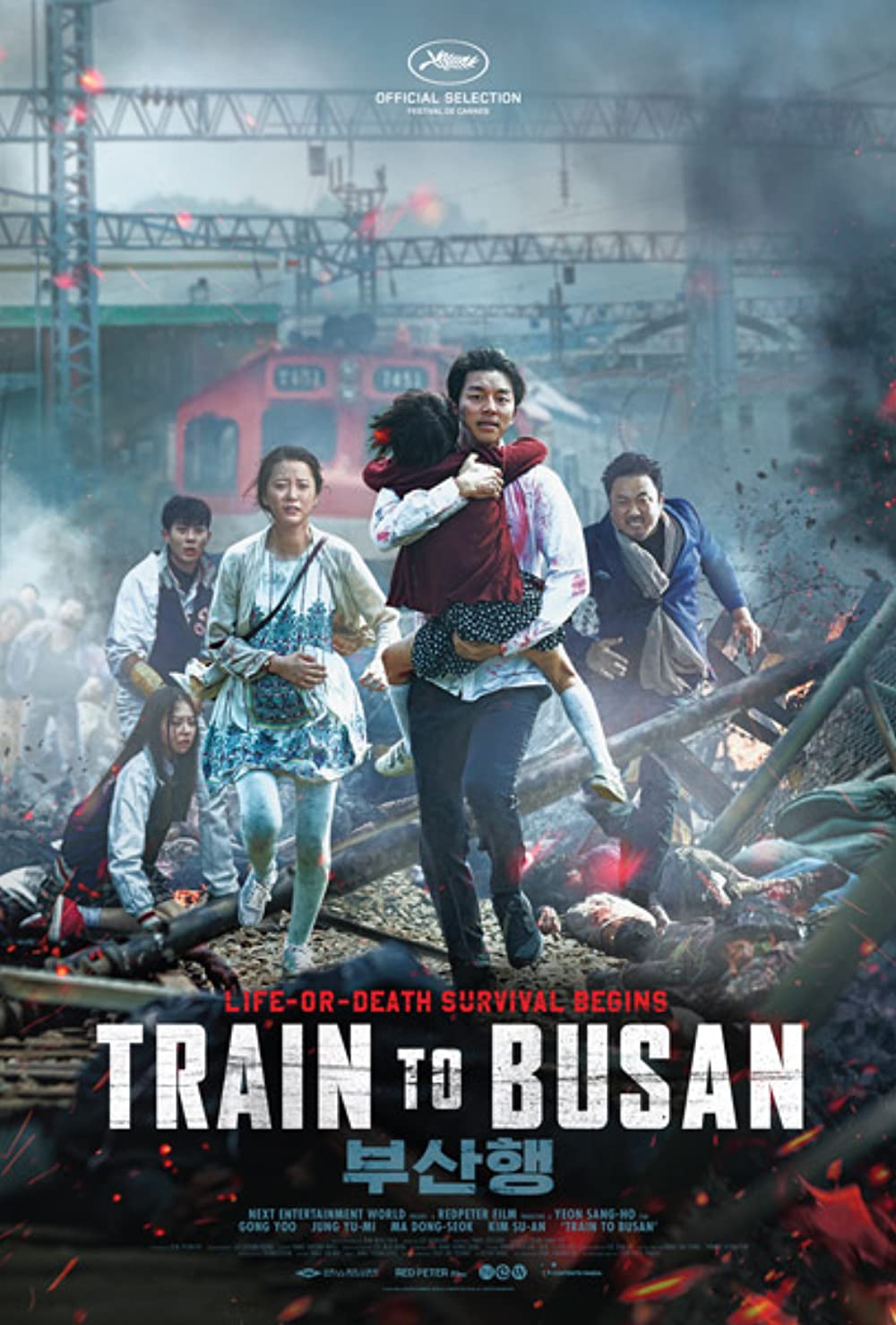 Train to Busan is one of the best disaster movies to come out of South Korea. The movie is about a father-daughter duo boarding a KTX fast train from Seoul heading towards Busan. What seemed like a great opportunity for a busy father to bond with his daughter turns into a fight for survival. A major virus outbreak is quickly turning humans into cannibalizing zombies making the whole situation apocalyptic. The father now has to ensure the survival of his daughter in a race against time. 
Available on: Amazon Prime Video
Unstoppable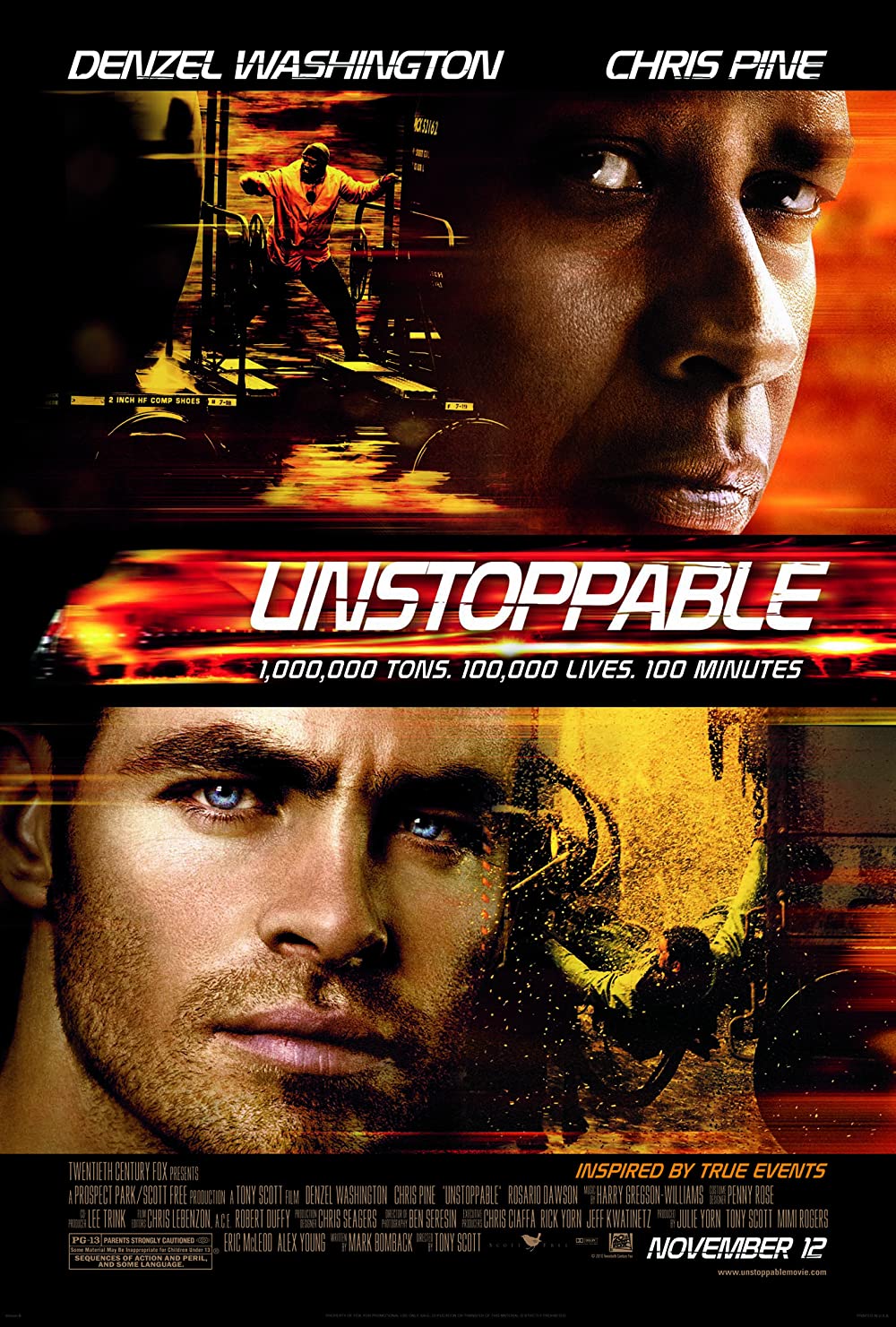 Unstoppable falls under the category of disaster movies that are based on real events. A train driver sets the throttle of his locomotive to idle before getting off to switch a point set incorrectly. The throttle lever malfunctions and sets itself to maximum causing the train to roll off onto the mainline. Unattended and gaining momentum due to the weight of the freight it is hauling, the train becomes unstoppable. Now it's up to a young conductor and an experienced engineer to stop the half-a-mile long train in its tracks. 
Available on: Apple TV
What are you waiting for? Go ahead and add these disaster movies to your watchlist right away! 
More Movies To Binge-Watch!
Best South Indian Movies: Did you know that some of the most epic Bollywood movies have been inspired by South Indian movies? Well, yes! South Indian movies aren't hyped a lot, but are actually very nuanced and touching. Check out some of the best South Indian movies here!
Underrated Bollywood Movies: There are many underrated Bollywood movies that didn't get the credit and visibility that they deserve. Here's a list of the most underrated Bollywood movies that deserve more appreciation!
Dumb Charade Movies: Wanna give a tough challenge to your opposition when playing dumb charades? Here's a list of movies that'll always ensure you win!
Scary Movies: Love watching horror movies? Here is a list of the best horror movies that you can watch! 
Featured Image: IMDb