If you are the kind of girl who loves to snuggle up with her boy (just like the rest of us!) then we've got one new and entertaining reason for you – scary movies! And we've got tons of options for you to choose from for all your movie nights from hereon! 
17 Best Scary Movies To Watch With Your Bae
Check out our list of the 17 best horror movies to watch with your boyfriend…just so you can curl up next to him!
1. The Conjuring
Conjuring is one of the scariest movies of recent times. The movie is about a family that moves into a new house and witnesses paranormal activities. As the demons in the house put their lives in jeopardy, they ask for help from two paranormal investigators. Based on true events, the movie will send a chill down your spine and leave you two holding hands throughout! Although the second part failed to impress too many people, the first part is definitely worth a watch!
Also Read: Love Poems for him To Express Your Feelings
2. The Omen
The Omen is well-known in the world of horror movies. The movie follows an American diplomat who secretly adopts a child whose mother passed away during the delivery. However, Damien, their son, turns out to be something they didn't sign up for – the antichrist. And so, mysterious and scary things start happening in the life of the couple. A movie that will scare you enough to not leave each other's side!
Also Read: Best Crime Web Series in Hindi
3. Bhoot
Probably one of Bollywood's scariest horror movies, Bhoot truly showed us Urmila Matondkar's acting talents. Not only her, but it also had actors like Ajay Devgn, Nana Patekar and even Rekha! The story was about a couple – Ajay and Urmila – who move into a new house in a cheap neighborhood and find out that a suicide had been committed by the previous owner. The spirit of that owner latches onto the woman who starts acting strangely. The perfect background score by Salim-Sulaiman really set the film apart at a time when Bollywood horror movies were a rarity!
Also Read:Best disaster movies  
4. The Ring
If you watch The Ring and post that manage to watch any sort of videotape without shivering nerves then hats off to you! In the movie, this mysterious videotape turns up which kills anybody who watches it. After her niece's mysterious death who had watched the video, Rachel Keller starts investigating this mystery and what begins is a journey full of well-crafted scenes of dread and gore visuals. Watch it with your boy because, trust us, you will need someone to walk with you even till the washroom!
5. The Cabin In The Woods
If you don't wish to go into the realms of horror movies that keep you awake for nights then you should watch this one. It is a horror-comedy which will scare you one moment and give you comic relief the next. Perfect for people who don't want to end up awake all night under the blanket. The basic plot of the movie is about five students who visit a remote cabin in the woods for a retreat but end up facing zombies instead!
6. Hum Kaun Hain
Hum Kaun Hain is a personal favourite of the author. Starring legends like Amitabh Bachchan and Dimple Kapadia, the movie will seem typical almost all throughout. A mother and her two children move into a new house and start witnessing paranormal activities. However, it is the twist at the end that is definitely worth the wait. We'd tell you but that would totally ruin the movie for you! It is a very cleanly made spooky movie without any songs, something quite outside Bollywood's usual method.
7. Paranormal Activity
If you like horror movies then you probably have seen Paranormal Activity. Another good horror movie in recent times whose sequel did not quite live up to its expectations. The interesting way in which the movie is shot made it quite popular when it was released. It looks like it's been shot by the by a couple themselves, who begin to see paranormal activities in their house. Although that's not the truth, the movie will keep you gripped throughout. The movie has a couple of versions that differ in the ending so you can actually have a marathon until you find an end that's to your liking!
8. Rosemary's Baby
Rosemary's Baby, without a doubt, is one of the best-made horror films of all times. The movie, based on the novel by Ira Levin by the same name, is the story of a woman who gets pregnant under mysterious circumstances in a house that is probably haunted with a baby that, chances are, is not a human offspring. Be warned, the film is full of violence and gore scenes but for every girl who loves horror, it is a must-watch. With your boyfriend to hide behind, of course!
9. Darna Mana Hai
Ram Gopal Varma has long been known for his horror films but Darna Mana Hai is probably where it all began. Starring actors like Saif Ali Khan, Sameera Reddy, Vivek Oberoi, Shilpa Shetty among others, it is a movie with six short horror stories woven into one. It was definitely an interesting concept and was actually very well received by the audience too. The nicely timed moments will keep both of you hooked…as long as you remember that darna mana hai.
10. Poltergeist
Nope, we're not talking about the new Poltergeist that released last year and ended up disappointing the viewers. The original movie, which was released in 1982, however, is a classic when it comes to horror films. The story is about a family who has ghosts invade their house and capture their youngest daughter. The best part about the movie is the sheer mean streak of the ghosts. There is nothing good about them, you won't like them and you definitely won't pity them for their background stories!
11. The Exorcist
The Exorcist is adapted from William Peter Blatty's novel by the same name. The story is about the demonic possession of a 12-year-old and how her mother gets two priests to perform an exorcism in order to get her back. This movie is where the epic exorcism franchise began and turned the world of horror movies upside down!
12. 1920
Vikram Bhatt's movie 1920 is heavily inspired by The Exorcist. However, considering the lack of horror movies in Bollywood, it actually did pretty well. Mostly because of the actress who played the role extremely well. Watch it for Adah Sharma and in case you want to know what an Indian exorcism looks like!
13. The Blair Witch Project
The Blair Witch Project is a fictional story about three filmmaking students who visit a forest in order to make a movie on the local legend of the Blair Witch. Although they disappear, their equipment and footage is found, which is what the movie is about. The raw format in which you see the movie and the movement will keep you and your boyfriend wondering what's going to happen next!
14. A Nightmare On Elm Street
The first film of the franchise which released in 1984 is a slasher movie about a bunch of teenagers who get stalked and killed in their dreams and, in turn, get killed in real life as well. And all of this happens because of a secret that their parents have kept from them. After this movie, Freddy Krueger became a household name to scare each other! If nothing else, this movie will definitely keep you awake all night because you would be too scared to meet Krueger in your dreams!
15. Vaastu Shastra
Vaastu Shastra is another one of Bollywood's interesting attempts in the genre of horror. Starring Sushmita Sen, the movie revolves around a family that moves into a new house which, of course, is haunted. The trouble begins when their little son starts making imaginary friends, all of whom turn out to be people who are dead. The movie has a very interesting twist in the end which will make you hold onto your guy even after the movie is over!
16. The Shining
The Shining is a psychological horror film based on Stephen King's novel by the same name. If you like your horror films to have some sort of logical explanations for everything that's happening, then this is definitely something you will like! It'll keep you hooked until the very end – to the plot and to each other!
17. The Grudge
The Grudge is originally a Japanese movie named Ju-On: The Grudge, which has an American remake. However, the Japanese version continues to be the scariest of them all. It is actually the third installment in the series 'Ju On'. The movie is divided into six segments and will leave you dreading your blanket! Wanna know why? Go watch it!
18. Saw
It may have reignited the supposed torment pornography classification with its (generally) genuinely nauseating spin-offs yet – and this is a colossal 'yet' – the first Saw is not even close as gross-blasting as you might suspect it is and turns out to be splendid awfulness. Indeed, the title is about an execution that a corrupted executioner proposes somebody takes their leg off with instead of utilizing a key to open a sleeve, yet Saw is quite controlled. The thoughts at work here are altogether more horrible as far as you could tell than what you see on screen.
19. The Bird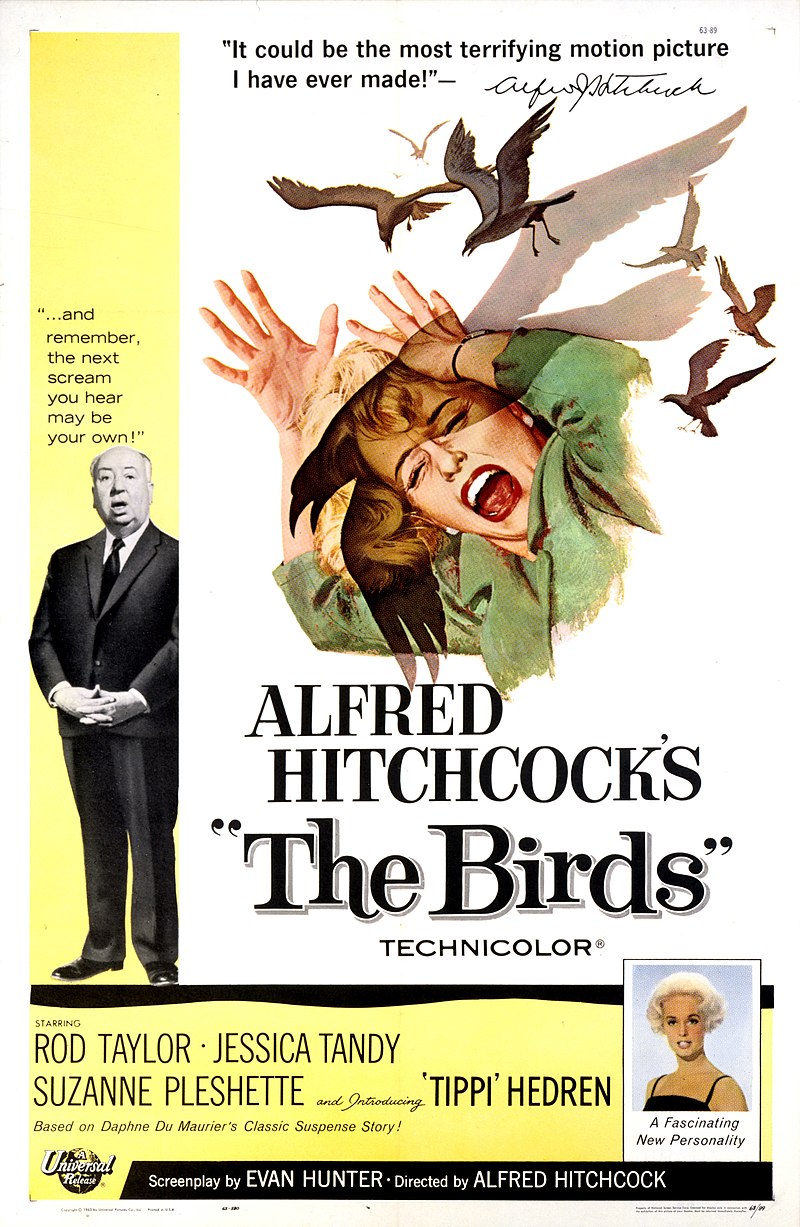 Without a doubt, there's all that discussion about showers and murder – Editor's note: we know it's not simply 'talk' and Hitchcock's Psycho is a veritable ghastliness work of art – however it's an ideal opportunity to discuss the fluffy obvious issue at hand. The Birds, the Master of Suspense's free transformation of a brief tale of a similar name by Daphne du Maurier, is an alarm film at its best. At the point when Tippi Hedren's Melanie Daniels heads to Bodega Bay to convey some people in love, she gets definitely beyond anything she could have expected when the wild winged occupants of the town conclude that natural eyes may taste similarly on par with disposed of chips.
20. Dawn Of The Dead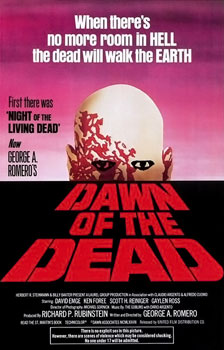 Picking only one undead Romero presenting for a rundown of the best thrillers ever is somewhat similar to taking on the rearranging crowd with a letter opener: bloody and testing, however not through and through incomprehensible. After much consideration then, at that point, it's an ideal opportunity to go out on the town to shop. Romero's shocking assault on the consumerist American dream follows four overcomers of the zombie end times as they show up at a rambling shopping center. While they figure out how to get inside without anything chomping on their minds, it doesn't take some time before the signal of the shopping center draws in different visitors and the guards start to gorily breakdown
21. The Fly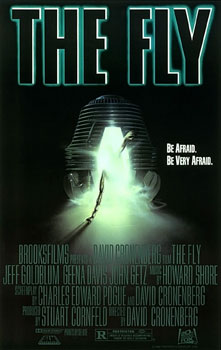 The body-thriller recounts the account of a startlingly delicate love between a researcher who ends up trapped in an analysis turned out badly and a columnist who weakly battles to stop his gigantic change. The Fly is an articulate exemplary beast film that, aside from the completely visual repulsiveness of the lab mishap, marks striking heartfelt science between the doomed couple.
Internal Images: IMDb