Christmas is right around the corner, and while some of us may not be able to celebrate the festival with our loved ones due to the pandemic, let's not forget the joy of gifting! We may not have a big family dinner this year, but Xmas gifts, no matter how big or small, should reach your fave people. To help you pick the perfect and best Christmas gifts in 2021, we've put together a list that is guaranteed to spark joy!
15 Best Christmas Gift Ideas For Your Loved Ones (2021)
One of the best Christmas day gifts ideas is to place them under the Christmas tree or inside the Christmas stocking. If you're living away from home, you can always buy a gift online and have it wrapped and delivered to their doorstep. We also have a few Secret Santa gift ideas that are perfect to give your colleagues. So let's get started!
The Ultimate Eye Makeup Kit!
Wearing face masks have become part of our reality. For makeup enthusiasts, this is a bummer because they aren't able to express themselves to the fullest with a mask on. However, one way to adapt is to focus on your brows, eyes and lashes when it comes to makeup. A beautiful gift to give your loved ones for Christmas is the Manish Malhotra Eye Advanced Makeup Kit by MyGlamm. You will get three Manish Malhotra iconic eyes makeup products like the mascara, eyeliner and eyeshadow palette. What's common between all three products is that they're cruelty-free and do not contain mineral oil, paraffin wax, preservatives, animal-derived ingredients or D4, D5 and D6.
Everyone Is Secretly A Foodie
Who wouldn't love a hamper of chocolates, edible seeds and variety of teas for Christmas, right? For the foodie in the family, this one is the perfect gift. It comes in a giant red box and makes a grand present for anyone who means the world to you.
Crystals Attract Happiness
If someone in the family practises meditation every day, they will surely appreciate this gift. This box has 9 powerful healing crystals namely citrine for wealth and success, rose quartz for unconditional love and emotional healing, amethyst for health and mediation, carnelian for creativity and self-confidence, green jade for luck and wellbeing, Lapis Lazuli for wisdom and power, clear quartz for clarity and awareness, aventurine for good luck and success and tiger's eye for courage and self-motivation. You can place these crystals anywhere around your home – under your pillow, on your work desk, in your wallet or in a glass bowl.
This Is What Christmas Smells Like!
For the skincare junkie in the family, this box of joy will surely put a smile on their face. You don't have to worry about gift wrapping because it comes in a cutesy Christmas box! The gift set includes a shower gel, body mist and body lotion. The best part is that ALL the products smell like peppermint, fresh balsam and sugared snow!
For The Love Of Tea
This gift box is a tea lover's dream come true! The tea boxes come in a pretty pastel pink box and in here, you will find chamomile green tea, spiced rose chai, jasmine green tea and strawberry hibiscus black tea. For the quantity and quality, this pretty tea hamper is affordable and worth every penny.
Christmas Decorations, Anyone?
The beauty of this product is that it can be used for personal use or hung on a Christmas tree. Inside the box, you will find an almond shower gel, moisturiser and hand cream. Since almond as a beauty ingredient is loved for its moisturising, nourishing and hydrating properties, it is a practical gift to give someone for the winter season aka skin-peeling season.
A Pretty Home For Their Plant
One of the best gifts for Christmas is this vase right here! After all, life is too short to be surrounded by boring vases. If you know someone who appreciates design and aesthetics, they are going to love this. 
Bohemian Vibes All The Way
This perfume's scent is nothing like you've smelt before! It reveals notes like lavender, musk and sandalwood and gives off Bohemian vibes that makes one feel bold, confident and carefree in their own skin.
The Best Of K-Beauty!
If dewy, glass-like skin is on your wishlist this Christmas, then K-Beauty is the answer. This particular holiday set has everything from a skin refiner to a sleeping mask. Every product listed in this box is perfect to treat winter dry skin and the packaging has MERRY CHRISTMAS labelled all over it.
The Joy Of Jewellery
You have to have an eye for minimalistic jewellery to appreciate it. If you know someone in your family who does, then this dainty necklace is the perfect gift choice! The north star motifs on this necklace are the real show here. Anyone who wears this necklace on a low-cut blouse or shirt is bound to fetch plenty of compliments.
New Speakers To Listen To Christmas Carols
Christmas carols are more fun to listen to when they're playing on a good quality speaker. This Bluetooth speaker is one of the coolest gifts you can give a family member who loves listening to music on repeat. The best part is that it's portable, Bluetooth compatible and comes in a fancy colour! 
Ready To Do The Glow?
Glowing skin is a sign of good health. In this Christmas glowing kit from E'clat, you will get an exfoliating facial toner, face wash, niacinamide 10% (Vitamin B3+), Vitamin C 20%, hyaluronic acid, a jade face roller and a compact pouch. While niacinamide helps to treat pigmentation, redness, rosacea and wrinkles, Vitamin C helps to brighten the skin and reduce fine lines and wrinkles. Not to mention, hyaluronic acid helps to keep the skin supple, plump and hydrated. This is the perfect gift to give someone who is obsessed with skincare.
For The Apple Enthusiast
If you know someone who is always on their phone and are an Apple loyalist, then a pair of Airpods should be the perfect gift for them. A little on the pricey side but hey, it's Christmas and some people just deserve it! 
For The Health Conscious
This fitness watch will help your loved one keep a tab on their health. It tracks their stress levels, counts steps, calories, the number of hours one sleeps and is waterproof. Not to mention, it's hella affordable!
A Laptop Bag Is Essential!
In today's day and age, a laptop bag is something everyone needs. If a family member is in the need of one, may we suggest you pick this product as their Xmas gift. A refreshing change from the regular bulky ones, we especially love the print that's sure to fetch a lot of compliments. 
Gift Self Love Book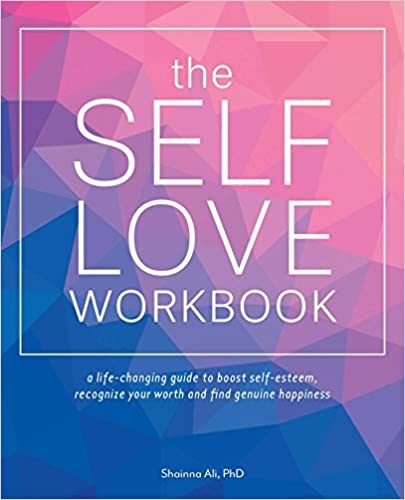 Self love book is a gift that continues to give love — and this book will give you the apparatuses you really want to arrive. Inside, you'll find tests, composing practices and a supportive self-talk manual to urge you to give yourself the very love that you continually give others. In your christmas gift ideas, you can surely jot down this idea
Crystal Roller
If you want to give someone a skin care product as a christmas gift, a crystal roller can be the best choice. You can give jade crystal roller. Someone who is on toes about beauty and skin routine would be overly joyed to receive this.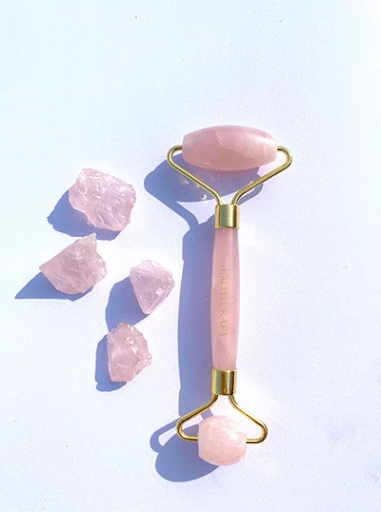 Electric Kettle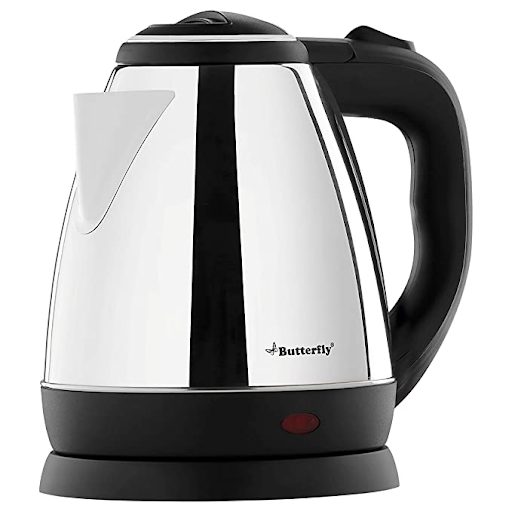 If your person likes his warm milk or coffee very often, then it's time to give him an electric kettle. Electric kettle will use minimum electricity to give you your favourite beverage. You can heat water, make tea and serve hot. During the winter season, use of warm water increases and so this can be a perfect merry christmas gift.
Holiday Activities To Spread The Cheer
Christmas Captions for Instagram: Check out our list of merry Christmas captions 2021 for friends, family, couples, boyfriends, and your loved ones.
18 Christmas Movies To Watch With Your Loved One – A perfect activity to do while unwrapping the Christmas presents!
Christmas Greeting Cards To Send To Your Loved Ones – After all, Christmas would not be the same without sending your relatives and friends seasonal greetings!
80 Christmas Gifts For Guys That'll Make Him Love You Even More –  Your boyfriend will surely love you for these goodies! 
Christmas Quiz: Trying to figure out questions to make your family gathering a little more exciting? Check these amazing family Christmas quiz questions!
We hope you liked these Christmas gift ideas but if you're someone who doesn't like gifting, there are other ways to celebrate the festival of joy. You can either bake your family a cake for Christmas lunch or cook a special meal for them. If you feel like doing something meaningful, plant a tree in their name or make a donation to an animal shelter or an orphanage. Merry Christmas! 
Featured Image: Pexels