Yes, us guys can be pretty quiet in bed sometimes. But when it comes to the question of do guys moan, we do answer in affirmation. There are some things that even we can't resist articulating our pleasure about… Silence is just not an option! Guys moaning during the act is a thing, and here is how you can achieve it.
How To Make Him Moan With Simple Acts
It is really not that hard to get a guy moaning during the act, all you need to do is to follow these simple acts, and consider the job done!
1. Being Gone Down On!
Ladies, we cannot praise your skills enough in this area, neither can we thank you enough! When you do that to us, all we can do is just lay back and make helpless sounds of pleasure. So do men moan? Well, yes and yes!
2. A Little Dirty Talk…
When we're getting down and dirty, and you tell us how you're feeling or what else you'd like to do - it's the best! Trust us, it's one of the best answers when it comes to how to make a guy moan!
3. Girl On Top!
Just think about it. It's the best view in the world when we look up and can see your expression - and your amazing boobs are within reach! A guy moaning should be pretty natural at this point! ;)
4. And Guy At The Back… :P
Us guys tend to love your butt as much as we love your boobs. Plus, reaching around for you from the back is an altogether different level of sexy! So you know what to do the next time you wonder about how to make a guy moan!
5. That Element Of Surprise…
When you do something totally unexpected and make our excitement levels simply sky-rocket…guys moan without giving it a single thought!
6. Being Nibbled (Not Just There)
Yes, we've sung praises of oral sex already, but your mouth, teeth and tongue on other parts of us is pretty amazing too. Some of us have sensitive ears, some of us like some attention paid to our neck or nipples - you get the picture. So the next time you wonder about how to make a man moan, just do some little nibbling :P
7. You Touching Yourself!
There's just something incredibly erotic about a girl taking pleasure in her own touch. Trust us on this. Do men moan on seeing this? Definitely yes!
8. Dress Dirty
All you need to do is to dress yourself up in your most dirty outfit the next time you wonder about how to make a boy moan. How? The thought of just imagining all the things we could do to you is enough to make a guy moan with anticipation!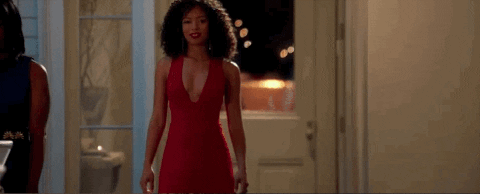 9. Play Out Our Fantasies
Every guy has a sexual fantasy that he dreams about getting fulfilled. It may be role playing or your dressing up a certain way. Regardless of what it is, seeing our fantasy playing out in front of us will surely get us moaning!
10. Play With The Lips
Kissing is not the only thing that you can do with our lips. Just slightly nibbling at them and using your tongue is enough the next time you want to make a guy moan with pleasure.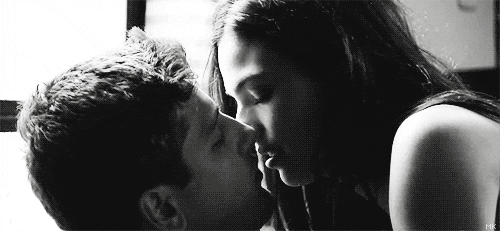 11. Focus On Our Ears
How to make him moan? Simply pay some attention to his ears! Nibble at them a bit and maybe play around with your tongue, he's surely going to love it!
12. Tingly Toes!
Yes, who wondered that even paying a little attention to our toes will have us moaning like crazy? Give them some attention and then watch him moan with pleasure! When it comes down to it, making a guy moan is really not that difficult. Just make sure that you're paying attention to the right parts and you're good to go!
Images: Shutterstock, Tumblr