It's hard to imagine life without hair clips, right? Sure, colourful hair ties are fun, but it's hard to get by without our pretty and practical clips. If you agree, we've got something you totally need to bookmark. Here's a guide to types of hair clips so you can experiment with something new every now and then.
Different Types Of Hair Clips
Here are different types of hair clips that are both adorable and functional. Keep reading!
Claw Clip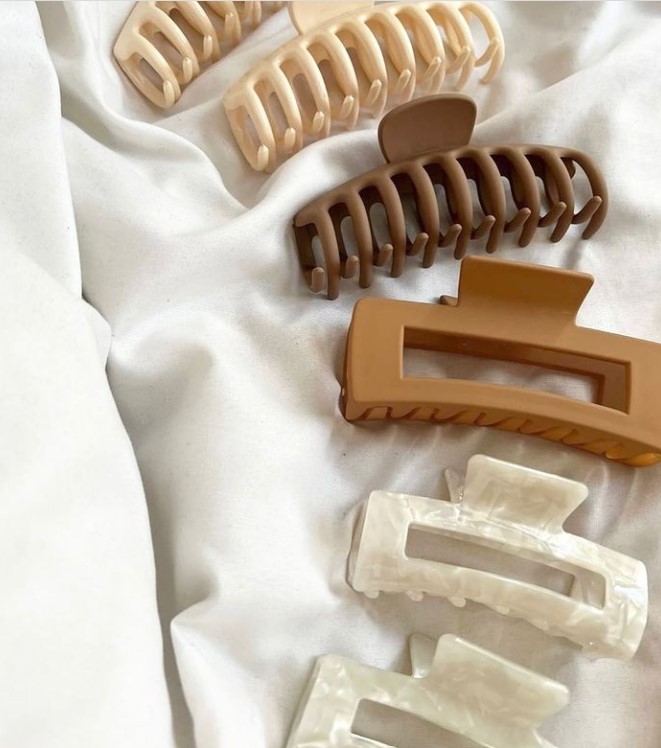 There are high chances that you've got at least one claw hair clip lying around the house. Yep, that's how popular they are and for all the right reasons. They're super comfortable and easy to use. Typically, a style done with a claw clip sits directly at the back of the head. 
Suitable for: All hair types
Banana Clip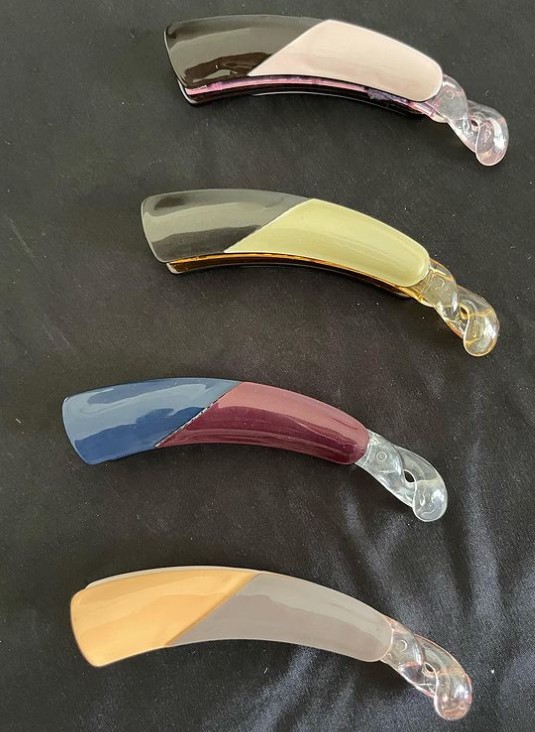 Remember the time when banana clips were all the rage? Well, we're still in love with them as they're super comfy. They give an easy look of a small comb put in the hair. Also, if you're facing hair fall, it would be best to use this type of hair clip as it avoids breakage. 
Suitable for: Straight hair 
Sectioning Clips 
Popularly known as alligator clips, these clips are a must-have in every girl's makeup bag. They hold large sections of hair during styling processes. The long, narrow shape allows them to comfortably secure hair for a long period of time. So the next time you're working with hair styling tools, keep these clips handy. 
Suitable for: All hair types 
Wave Setting Clips 
Want to know the easiest way to get heat-free waves at home? Get wave setting clips! All you need to do is secure the clips in your hair, leave them on for a few minutes and voila!
Suitable for: All hair types 
French Barette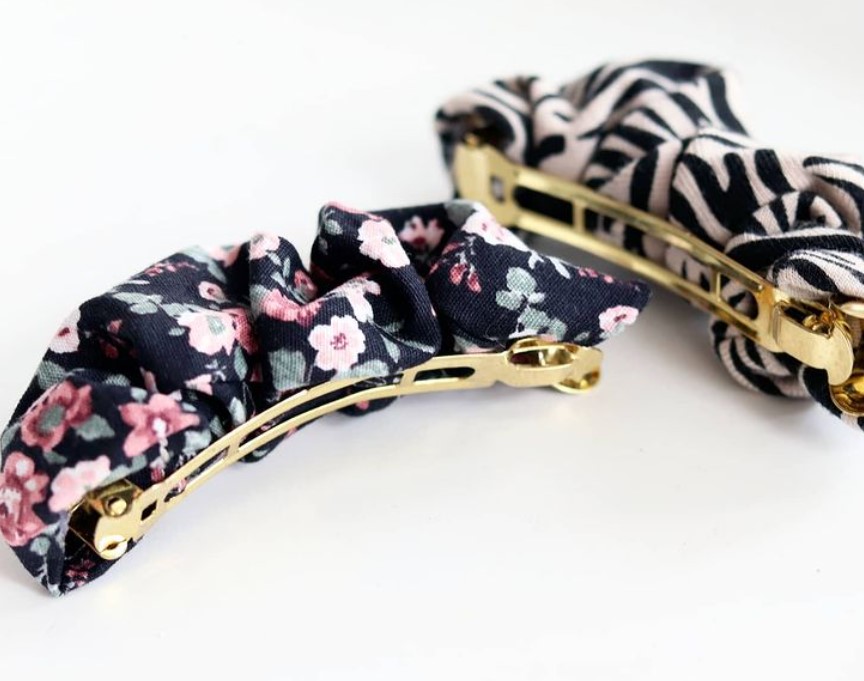 These small, metal clips have a fastener underneath that pops securely into the hair. You can easily press the metal pads on either side of the clasp to open the clip. They're helpful when you want to pretty up your hairdo without too much effort!
Suitable for: All hair types 
Snap Clips 
Remember these adorable clips that we all used back when we were kids? It turns out that they're back in fashion! Opt for fun coloured clips that can instantly pep up your otherwise basic look. 
Suitable for: Fine hair 
Pearl Studded Hair Clips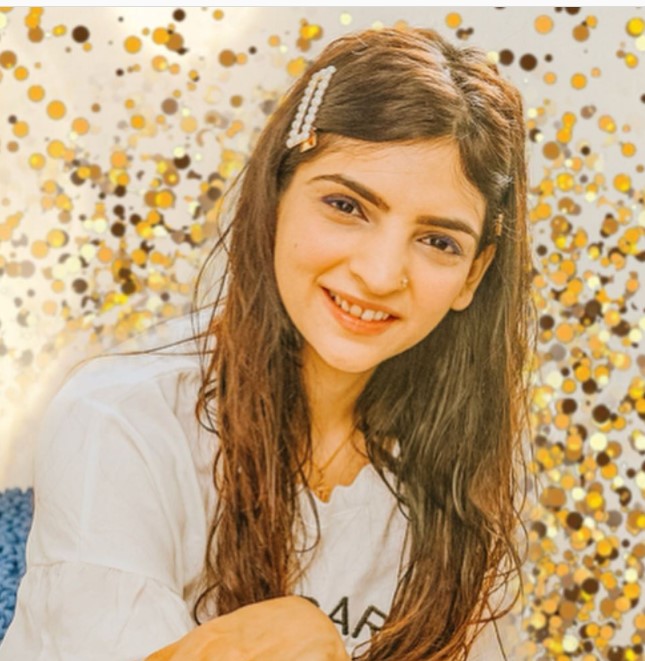 One look at the 'gram and you'd know how popular pearl-studded hair clips are ATM. The style encompasses several types of hair clips such as bobby pins, banana clips encrusted with pearls. They're stunning and add a beautiful touch to your hairdo. 
Suitable for: All Hair types 
Double Prong Clip 
Just like wave setting and sectioning clips, double prong curl clips are used during styling your hair. They're often wrapped around a freshly done curl to secure and hold the shape better. A lot of women also wear them around their heads just so the curls can set better. Double prong clips can also be used as a wave setting clip where a playing card is pressed underneath the top of the clip to avoid a crease. 
Suitable for: Curled hair 
Duckbill Clip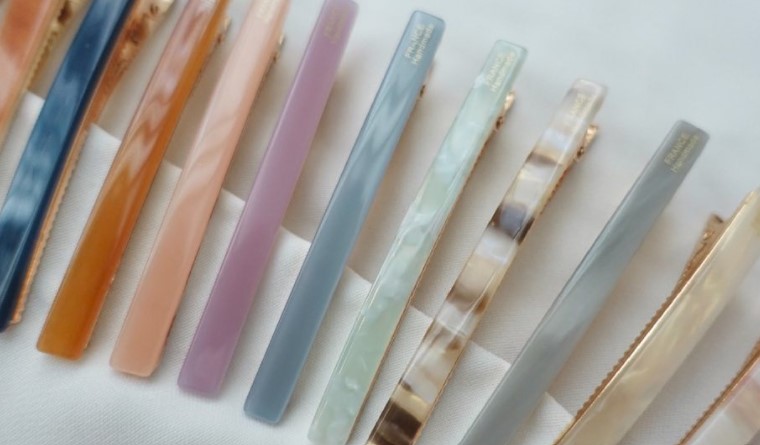 Another super functional clip that you must have seen during your salon visits. Stylists prefer using this long, thin clip as it's perfect for sectioning fine portions of hair without using a comb. You can also use them when you're styling your hair at home. 
Suitable for: Straight hair 
Minimalist Hair Clips 
If pearl clips are too fancy for you, we're sure you'll love these dainty minimalist hair clips. The backs of these clips are thin and simple like bobby pins, but they can secure and hold your hair in place just fine. These clips are typically used to fasten the front strands off the face in a half-up style or at the back of the head. They come in various shapes so do pick a handful!
Suitable for: All hair types
Butterfly Hair Clips 
Butterfly hair clips is another 90s trend that is having a hot fashion moment. You can style your hair with several of these clips at one time for an adorable Y2K fashion look. Simply divide your hair into small sections and braid them or just twist them around and secure these clips around.
Suitable for: All hair types 
Embellished Hair Clips 
Think your clips are too dull? Get your hands on embellished ones ASAP! They make for the prettiest hair accessories and will go well with both Indian and westernwear. 
Suitable for: All hair types
Patterned Hair Clips 
Here's another type of hair clips that's super fun and funky! These can add a whole lot of colour to your look and it take it from basic to super chic. Pair with a white dress, your denims or that new floral dress you bought!
Now that you know all about types of hair clips, it's time to check out some bobby pin hairstyles. They're fun, easy to do and perfect for the summer.
Featured Image: Instagram