Customised clothing is a luxury that not everyone can afford. This is not because it is expensive but 'coz it requires a certain amount of creativity. As a matter of fact, even your local masterji can help you with a gorgeous custom design as long as you have the vision to guide him! Also, not only will this help you with a unique garment but would also serve as a sustainable practice that helps you in supporting local talent. Add natural, handloom fabrics to the equation and voila you are gold baby! Well, just in case you want to make a shift to everything custom-made, might we suggest that you start with baby steps? Suit neck designs are what we have on our mind and here's a curation of our favourite ones to give you a headstart.
Beautiful Neck Designs For Suits
While it might sound like a trivial detail, the neck design can literally make or break your look. This is why it is important that we always pay due attention to this detail and here are some beautiful neck designs for suits that will never disappoint you.
Queen Anne Neck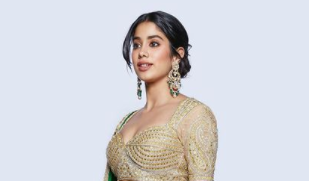 Classic and gorgeous, this is easily one of the most beautiful neck designs for suits. It would go perfectly with an embellished, party-wear suit.
Classic Collars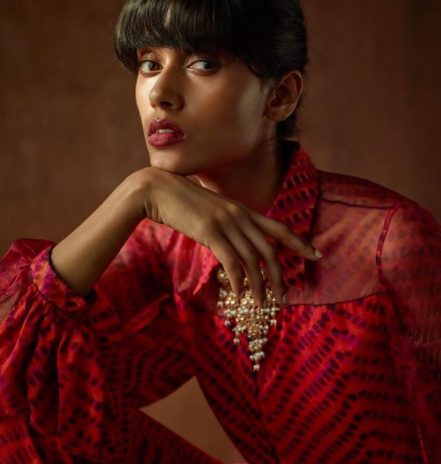 From shirts to Indian wear, collars never disappoint and this simple suit neck design is actually quite striking if you play it right with the sleeves and go for something dramatic.
Narrow U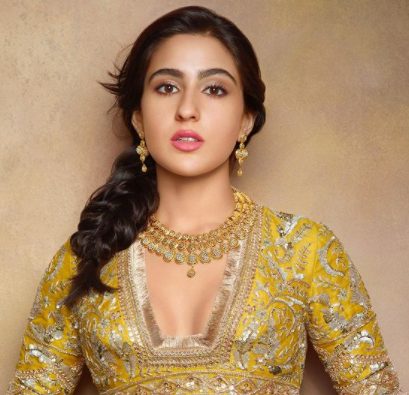 This front neck design of suits would be the perfect pick in case you are looking for something unique. While choosing this design, we suggest that you pick a nice lace to highlight the neckline.
Front Neck Designs For Suits
Like to keep it zara hatke? These front suit neck designs are what you need to bookmark ASAP.
Cowl Neck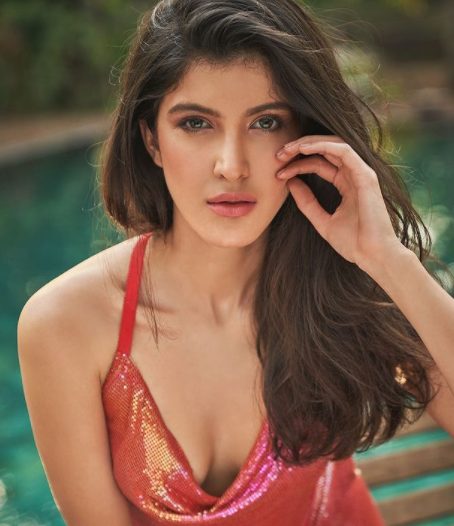 Every bit chic, this suit neck design would do perfectly with flowy materials like satins, chiffons, and crepe.
Faux Collar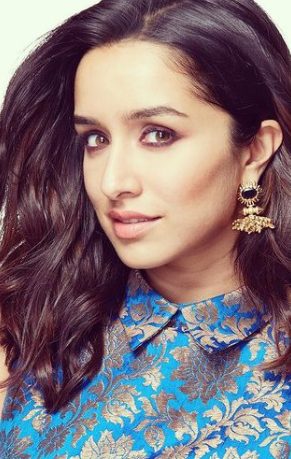 In case you want to give your suit a polished meets cute appeal, this neck design would be just right.
Collar Wit V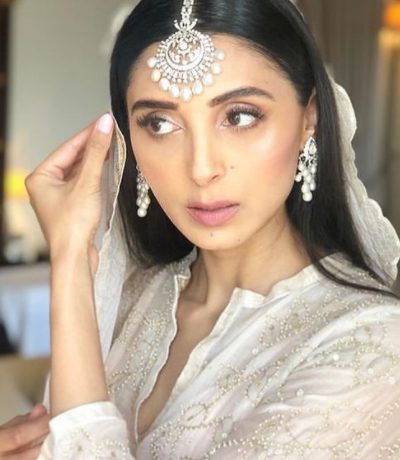 Again, this is a very polished suit neck design that would go equally well with cotton as well as silk suits.
Suit Back Neck Designs
Got the front design sorted but lost on your suit's back neck designs? Fret not, we have got you covered.
Matka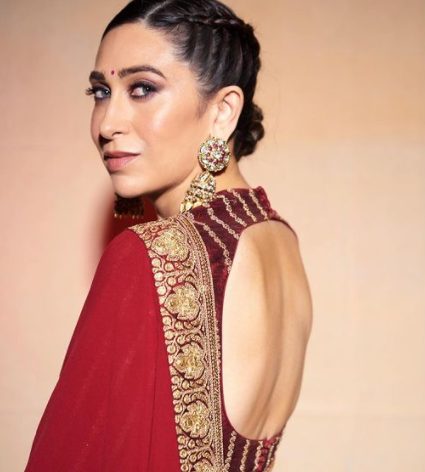 Done in the shape of a water pot, this is one of the most common back neck designs for suits and generally goes well with most of the styles.
Tie On Back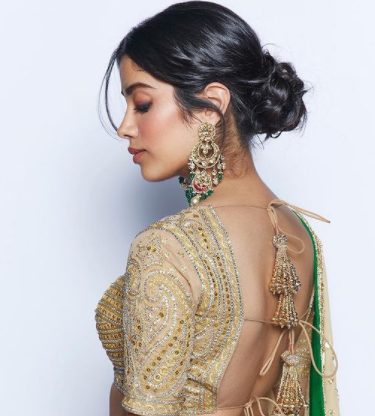 Again a classic, this back design is very chic and goes well with party and festive wear suits.
Square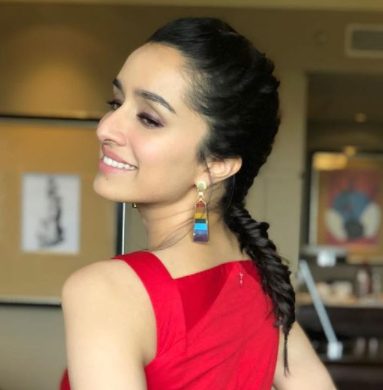 If you want to keep it modest for your suit's back neck design, then you can very well go for a square neck that you can customise as per your comfort.
High Neck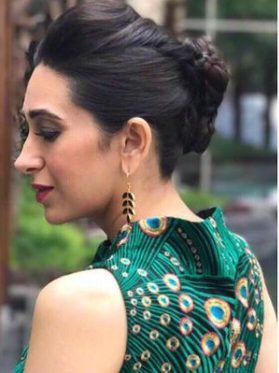 If you aren't too comfortable with baring your back then a high neck will keep you comfy and confident.
Deep V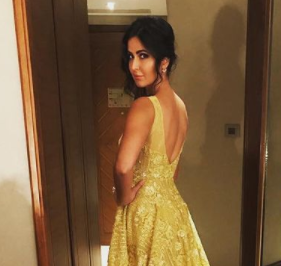 Equal parts sexy and chic, this back neck design goes well with solid, sturdy fabrics.
Latest Suit Neck Designs
Like to keep it trendy and updated? We have curated these latest suit neck designs just for you.
Illusion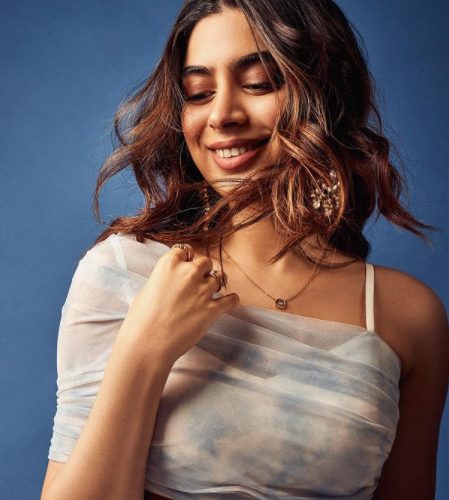 If you have an affinity for carefully folded drapes then this majestic suit neck design is the one for you. Pick up a nice self-embroidered or printed fabric, get a net in the same hue as the fabric's accents, and use it to create a gorgeous, gossamer illusion.
Asymmetric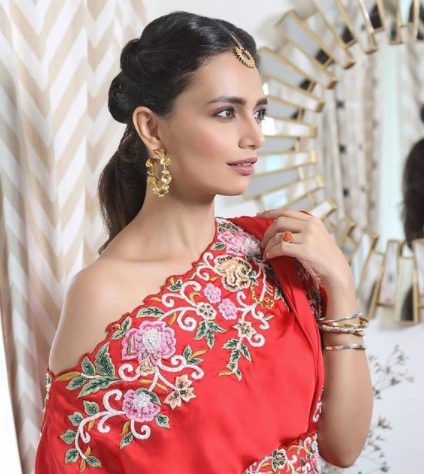 If you have your bestie's wedding to attend and plan on wearing an embellished suit then might we recommend an asymmetric neckline that is nicely embellished with hand embroidery?
Off-Shoulder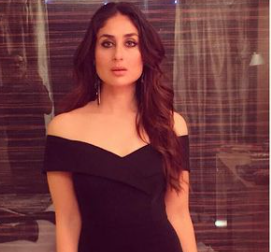 A rather modern take on the suit neck design, this stylish cut would go best with solid, silk fabrics.
Cotton Churidar Neck Designs For Stitching
Cotton churidaars will never go out of style and neither will the classic necks that are associated with them. Here are some cotton churidar neck designs for stitching or getting stitched the comfiest and prettiest suits ever.
Standing Collar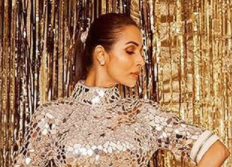 Always classy, always clean, standing collars on a crisp cotton ku Crta is a sight to behold.
Undefined Collars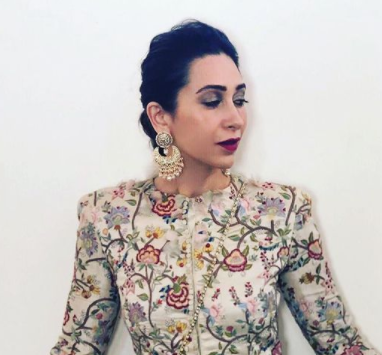 If you want to go for collars while keeping it a little relaxed, undefined collar should be the way to go.
Square Neck Line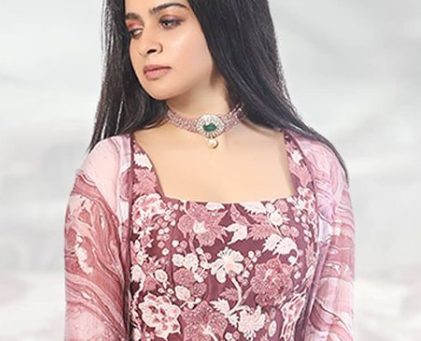 Another fail-proof design, the square neck works with almost all fabrics and silhouettes.
Punjabi Suit Neck Designs 2022
If you like all things lively and vibrant then our guess is that you are an admirer of Punjabi suits. Well, so are we and here are some Punjabi suit neck designs that will help you capture the vibe just right.
Sweetheart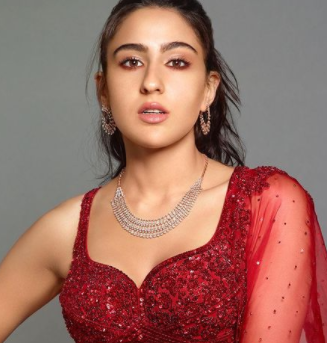 The classic sweetheart is a staple when it comes to Punjabi suit neck designs.
Sweetheart Variation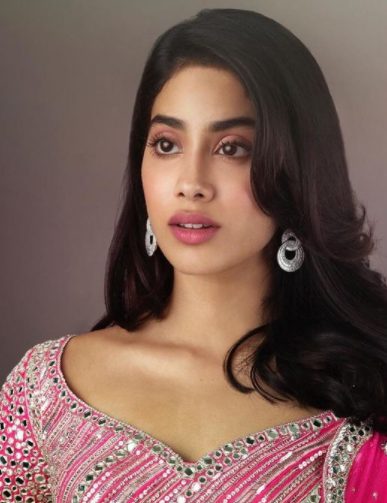 This exaggerated sweetheart neck is absolutely stunning and would go beautifully with embellished suits.
Plunging Neckline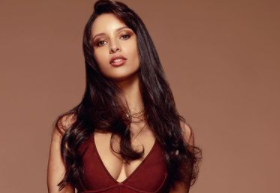 Go risque with this bold neckline that will automatically accentuate your glamm quotient.
Salwar Suit Neck Designs
Looking for trusty salwar suit neck designs to help your mom get a custom fit? Here are some suggestions that you might like.
Sabrina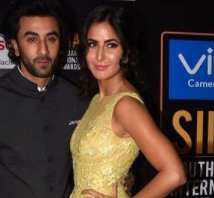 This is as traditional as it is modern and would go especially well with winter suits.
Scoop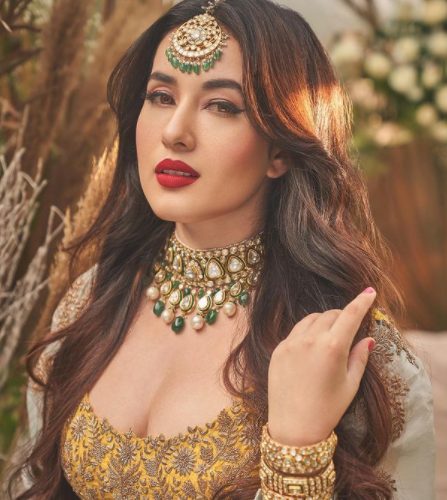 This salwar suit neck design is perfect if you don't want to do away with the glamm factor while choosing a classic silhouette.
Scalloped Neck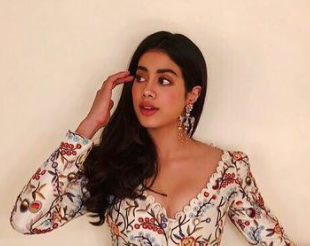 A gorgeously detailed neckline, this one would require a skilled tailor to work on.
Banarsi Suit Neck Designs
Banarsi suits are the trusted festival staples that never go out of style and more often not, passed on to the next generation as precious heirlooms. Here are some banarsi suit neck designs that will ensure maximum style without wasting any of the gorgeous woven fabric.
Jewel Neck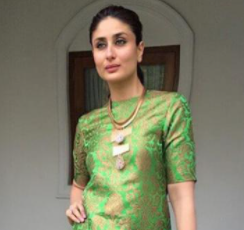 A Payal Khadwala favourite, this neck ensures that all of your Banarasi fabric is displayed beautifully in its full glory.
Keyhola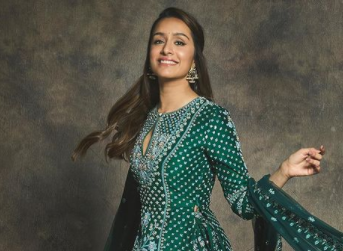 This would add a touch of glamm to the otherwise high neck without leading to much wastage.
Boatneck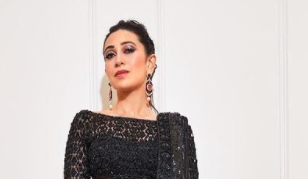 Boatneck again is a very effective way of ensuring minimal wastage.
Printed Suit Neck Designs
Widely under appreciated, printed suits can be very suave given that you know how to style them right. Here are some printed suit neck designs to prove our point.
Halter Neck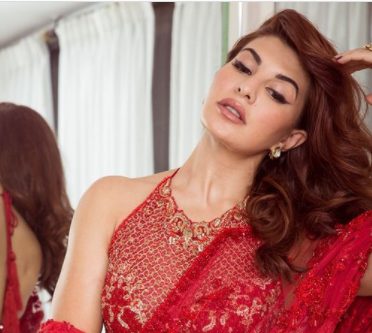 This neck looks especially good on printed fabrics when you highlight the neck with solid piping.
High Square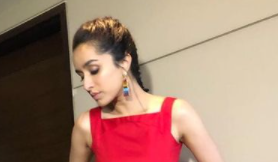 This is an equally appealing neckline for printed suits and we recommend that you go for a sleeveless garment just like Shraddha Kapoor.
Staright Across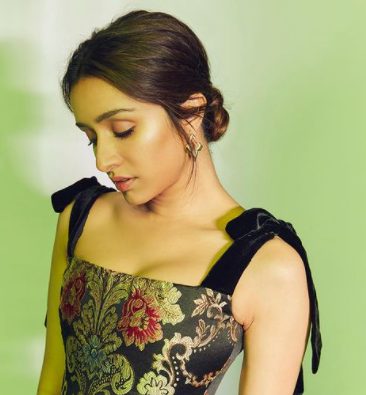 This would be the ideal pick in case you want to add some drama to your printed suit set.
Neck Designs For Palazzo Suits
Have you been irrevocably converted to the comforts of palazzo suits since the day you discovered them? We feel you and here are some neck designs for palazzo suits to help you keep it equal parts comfy and stylish.
Surplice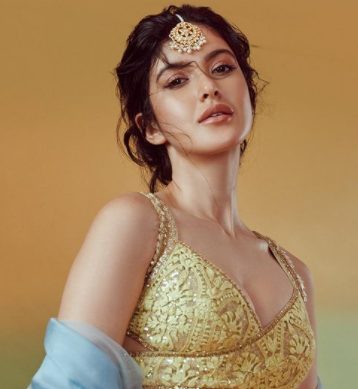 Surplise or angrakha is the perfect design to go for in case you want an elevated palazzo suit design.
Overlap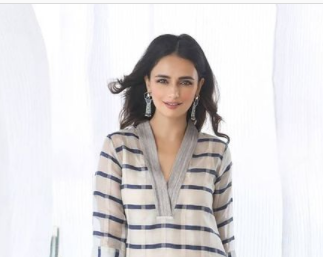 Make sure that the highlight fabric is solid or in contrast to the rest of the kurta while going for this neck design.
Wide V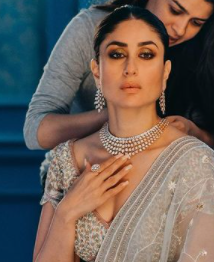 If you dare to go risque, this wide V neck will be a rather unique choice.
Also Read
Kurti Neck Designs: Of course, we all have our favourites but trying some of the latest neck designs for kurti never hurt anyone. Here are 15 latest kurti neck designs that are hot in trend right now. 
Blouse Sleeves Designs: A blouse with a good design can make even a dull saree look glam, which is why we have compiled a list of blouse sleeve designs that you can choose from!
Latest Gown Designs: To help you make the right sartorial choice for upcoming occasions, we have curated a list of the latest gown designs that you can seek inspiration from.
High Neck Blouse Designs: From cold-shoulder to peplum, we've listed 50 unique high neck designer blouse designs you need to stay in vogue this shaadi season!
Lehenga Blouse Designs: Once your dream lehenga is set, the other thing that becomes the most important thing is your lehenga blouse design. So here are 130 bridal blouse designs for lehenga that you must check out!
Latest Suit Designs: Latest suit designs are simply gorgeous! Pick your favourite one, and get ready to up the glam quotient on your next occasion.
So fam, all set to make the most of our exhaustive list of ladies' suit neck designs?
Featured Image: Tanya Ghavri on Instagram