Love your long hair but don't want to chop them too short? Why not go for a shoulder-length haircut? Sitting pretty just above your collarbones, it works well for all hair types and also leaves a lot of scope for creativity. The choices are limitless, ranging from bangs to layered cuts, to lobs. With plenty of shoulder-length haircuts to choose from, picking the one that'll suit you might feel daunting. Why not check out our picks of the best shoulder-length haircuts to make a decision before your next salon visit.
Shoulder Length Haircuts With Layers
Choosing to go for a shoulder-length haircut with layers is always a safe bet. Layers add more volume to your hair and soften your facial features. These cool styles will make your hair look ready for any occasion! 
Feathered Haircut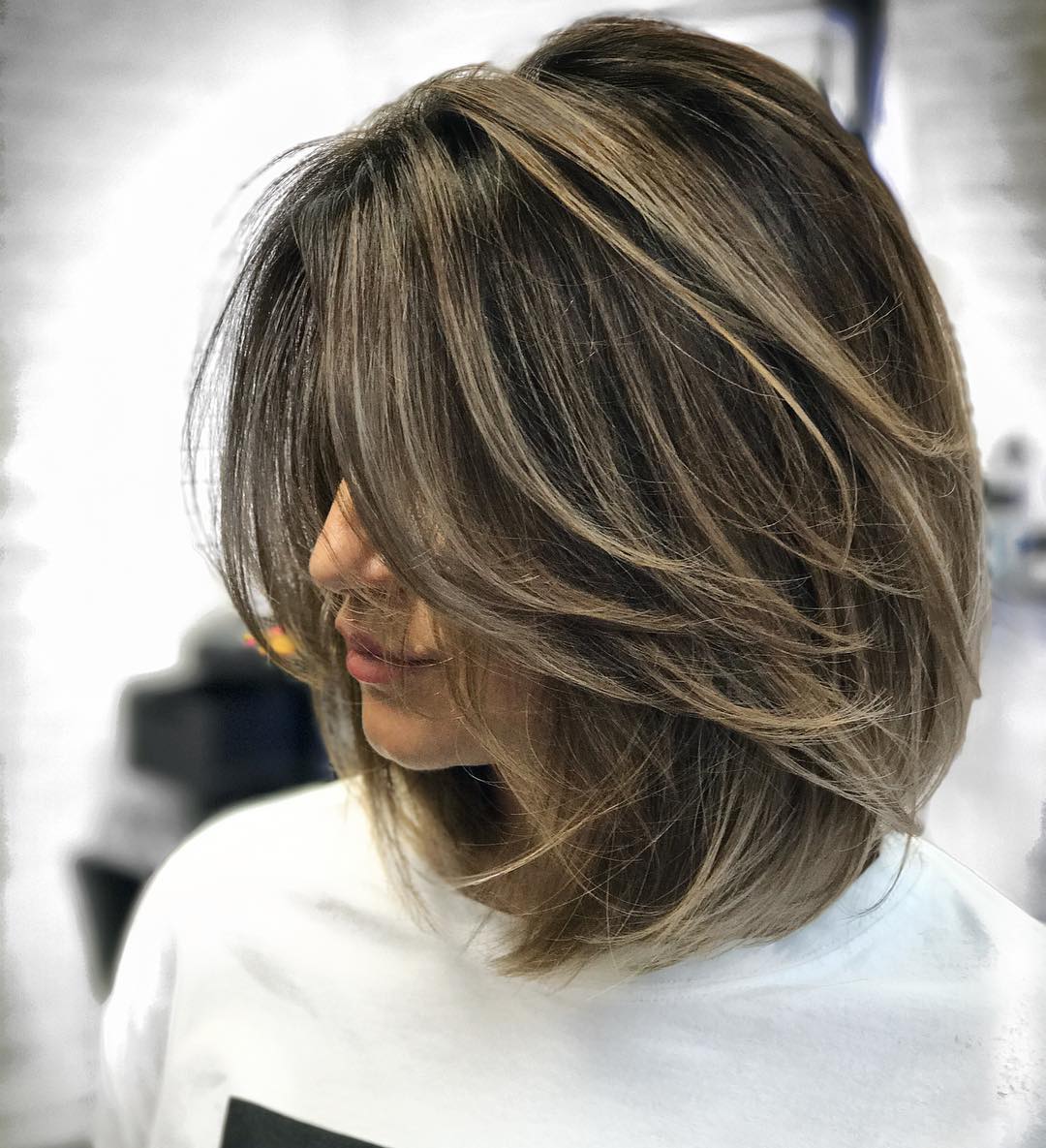 This gorgeous shoulder-length haircut gives a beautiful look, and perfectly shapes the ends of your locks. The multiple layers add to the volume of your hair, making it appear even more beautiful and trendy! 
Textured Layer Haircut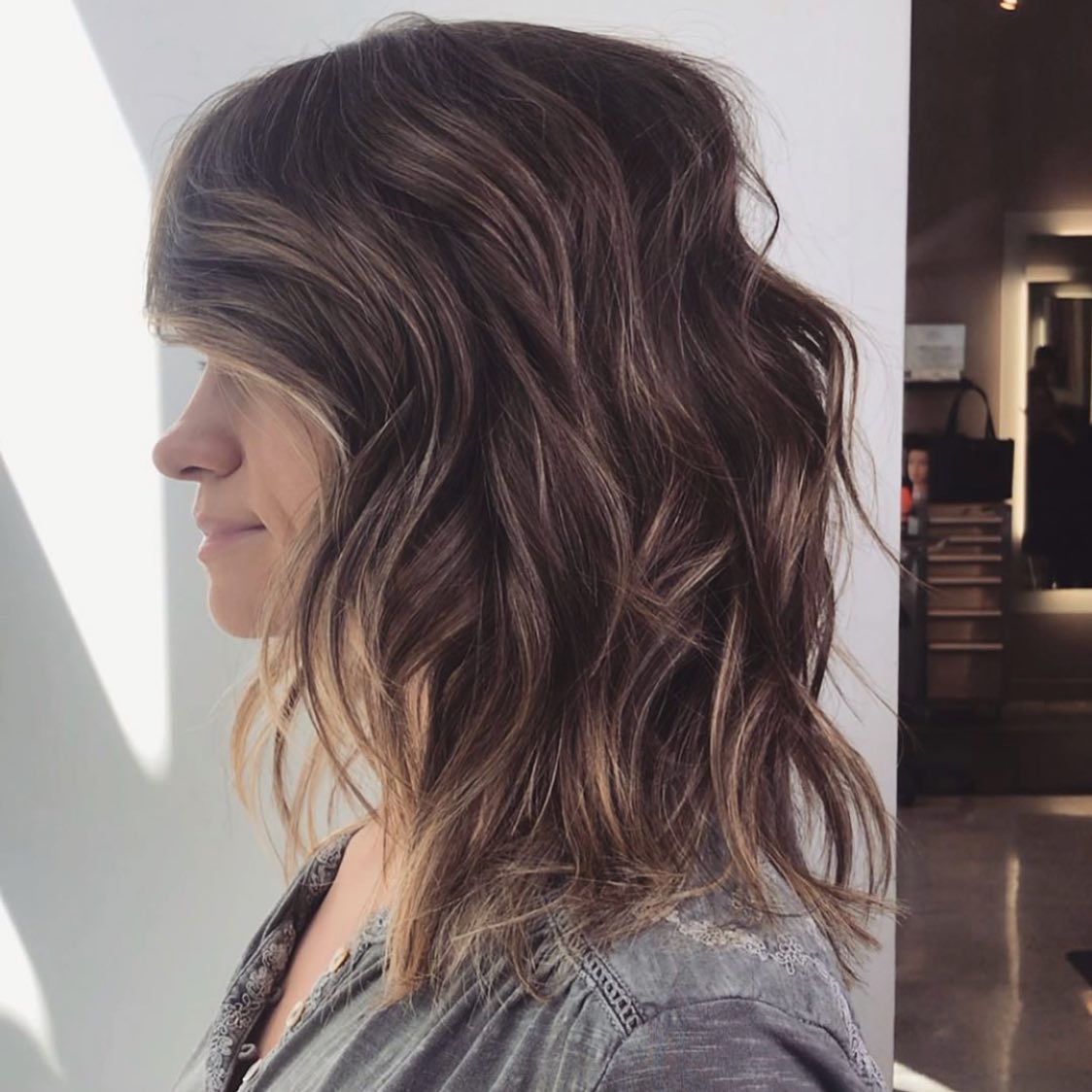 If you're looking for a chic and trendy shoulder-length haircut that screams 'effortless', then this is the haircut to go for! This haircut looks great, especially on women with wavy hair, and the beautifully blended layers add to the texture and volume of your hair. 
Tousled Layer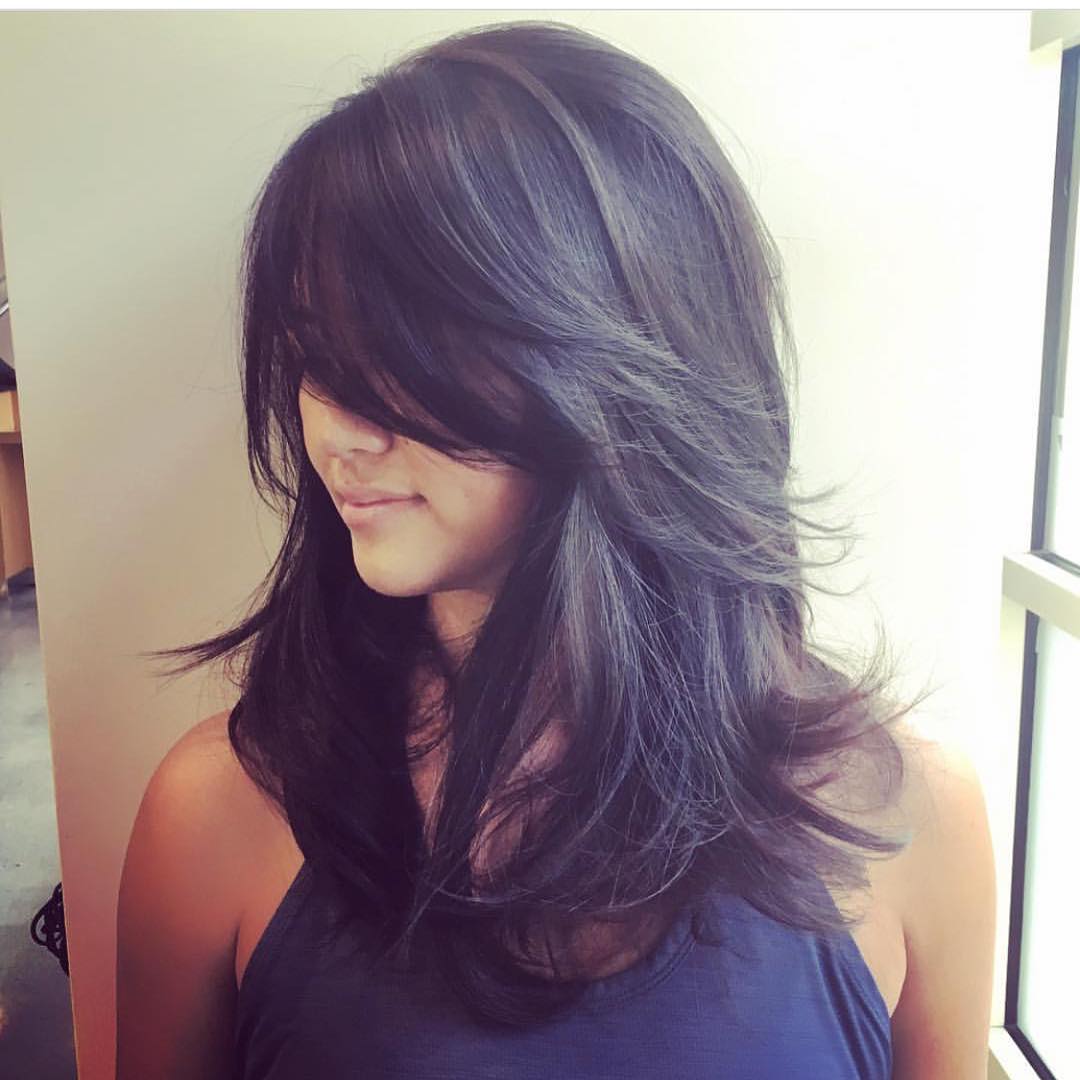 These tousled layers with flicked ends add some interest to this shoulder-length haircut, and is the perfect option if you love chic blow-dry styling. You can also opt for some really versatile shoulder-length hairstyles with this haircut!
Choppy Textured Layers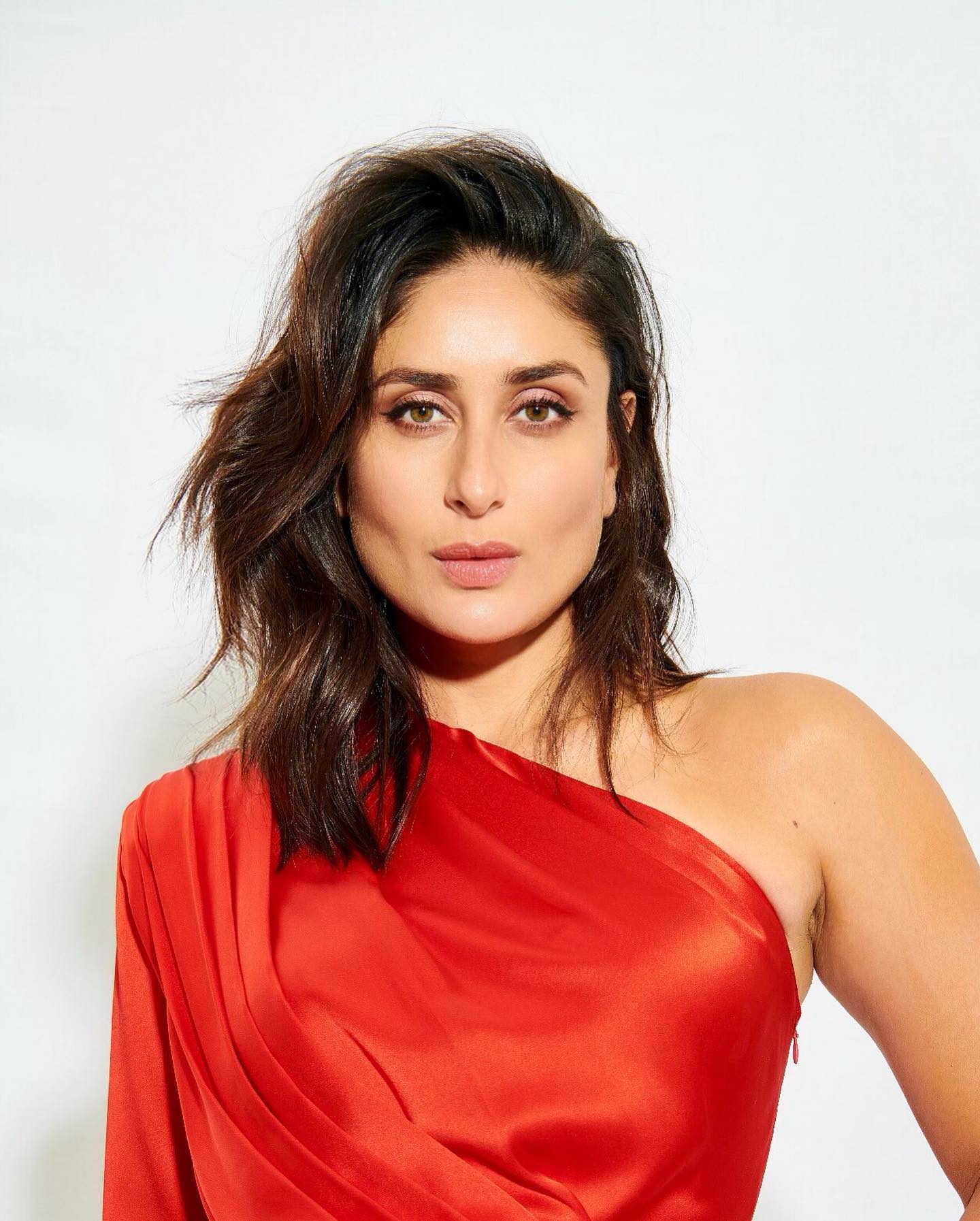 Kareena Kapoor looked stunning and oh-so-glam when she rocked this beautiful choppy layered shoulder-length haircut! The choppy layers help create an illusion of volume and movement, and give a really effortless look.
Shoulder Length Haircuts For Straight Hair
For women with straight hair, shoulder-length haircuts will always be trendy. Easy to pull off and easier to maintain- it is an ideal and popular choice among many. Looking for some inspiration for a shoulder-length haircut for straight hair? Have a look at these evergreen styles.
Blunt Cut With Side Bangs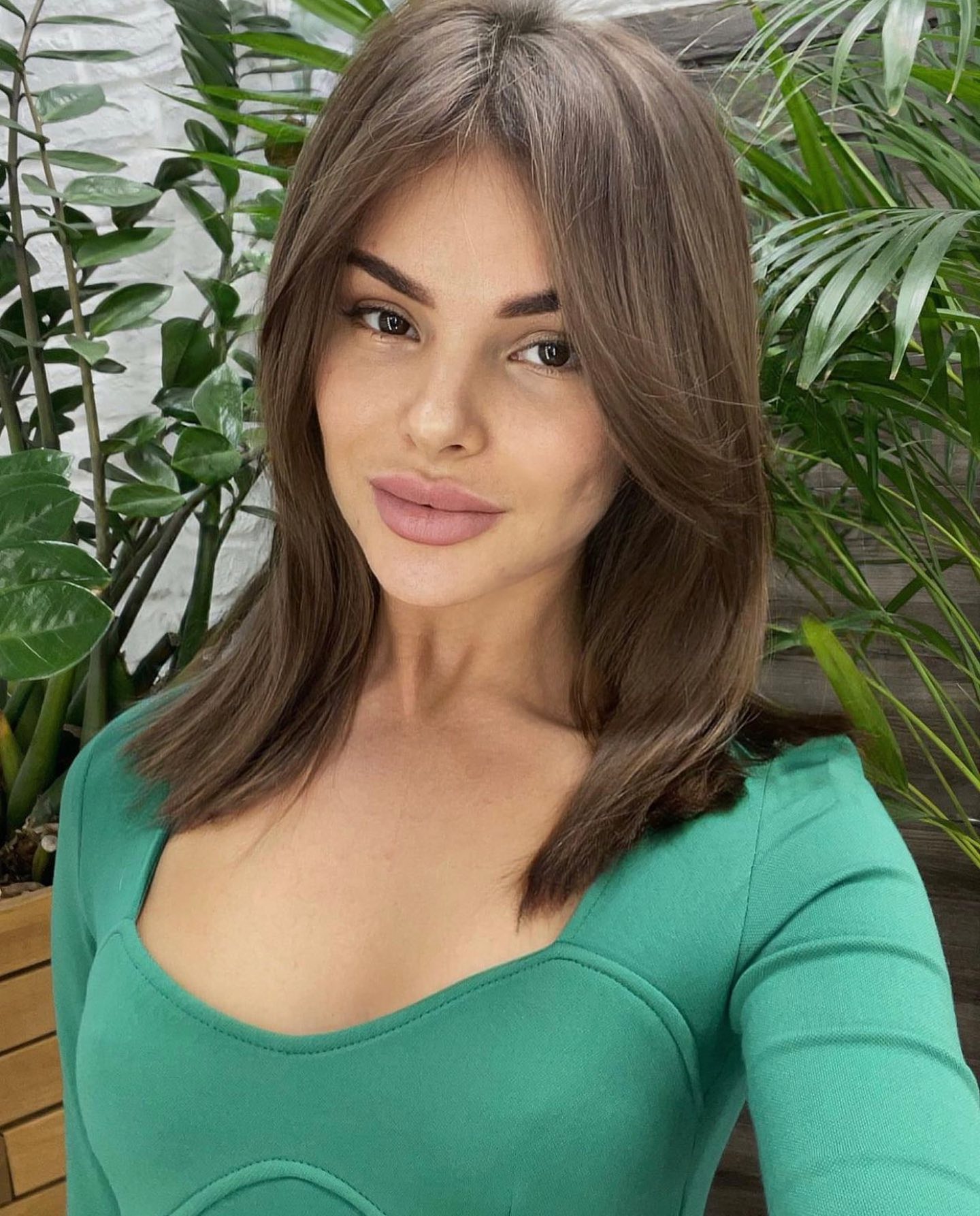 If you think a simple blunt haircut is too basic, you can update the haircut with some side bangs that make for an interesting element in your haircut! We're especially loving this shoulder-length haircut that adds some dimension to the hair. 
Pin-Straight Lob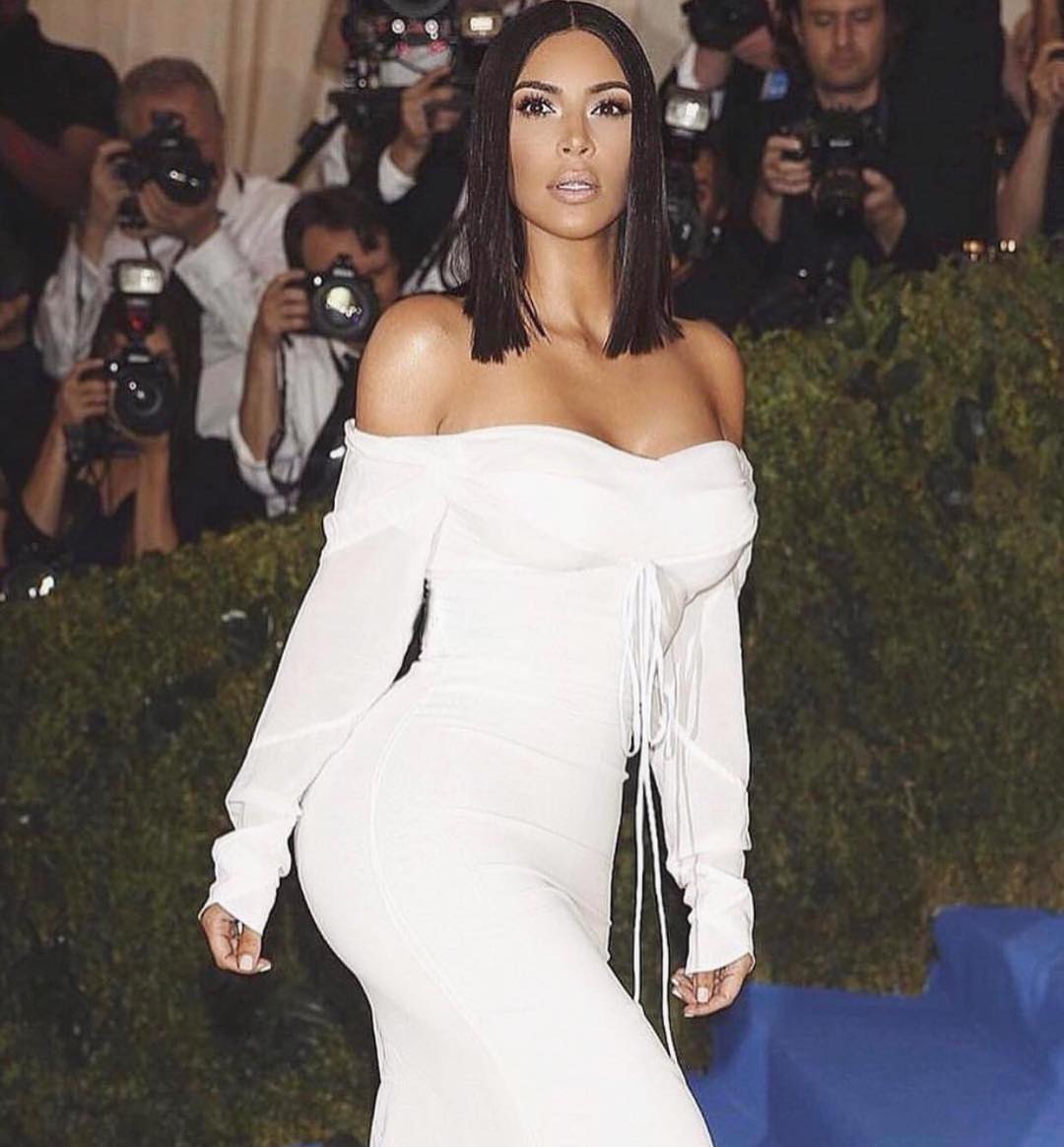 If you thought super-straight lobs are boring, think again! Kim Kardashian's classic sexy look is proof that this simple shoulder-length haircut is really elegant and feminine. However, if you have thin hair, this haircut isn't the best option for you. 
Graduated A-Line Bob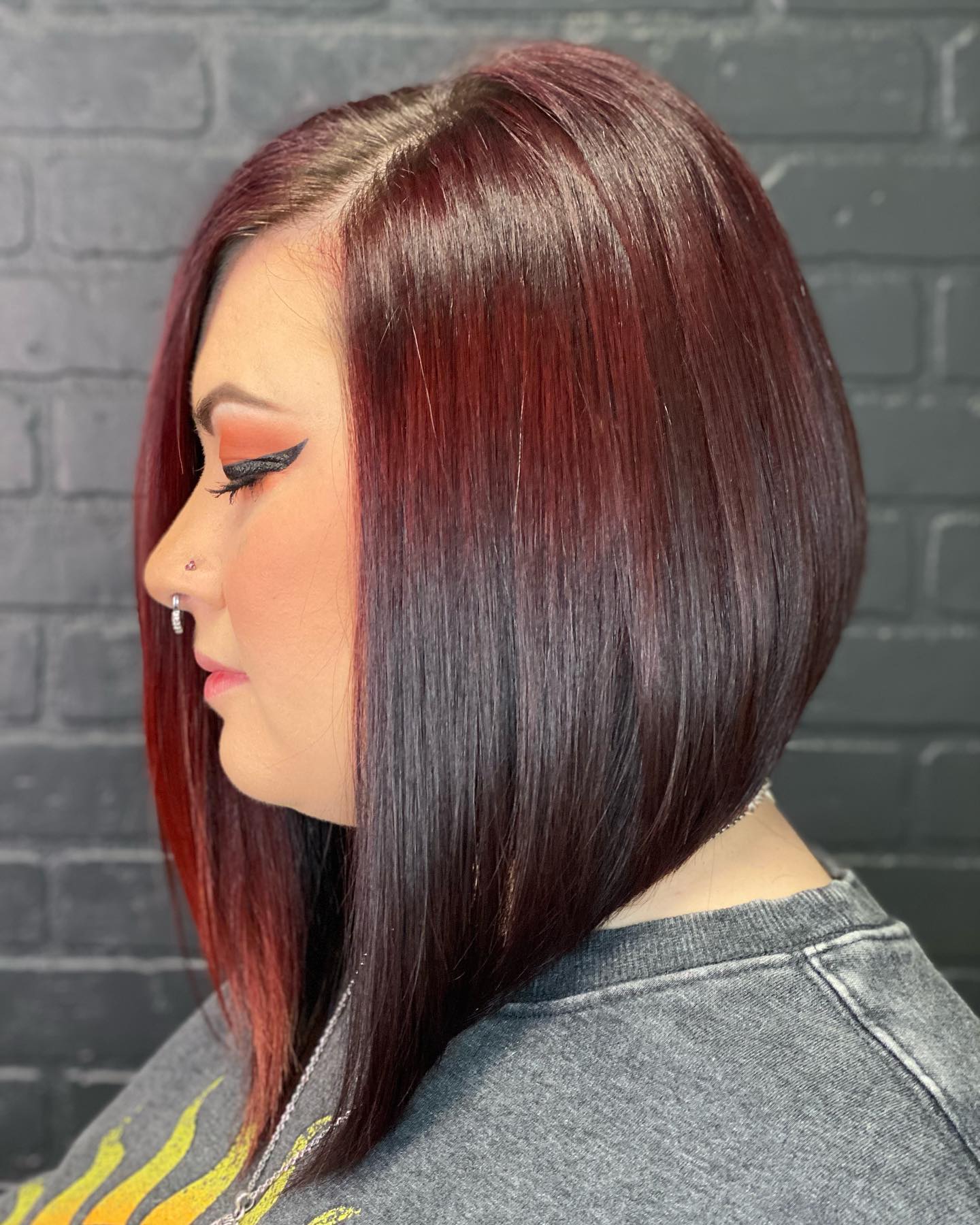 Looking to spice up a blunt bob haircut? Then this shoulder-length haircut for straight hair is a good option! This graduated A-line bob haircut is shorter at the back, and gradually gets longer towards the front. While those with wavy and curly hair can also rock this haircut, it looks best on women with straight hair. 
Shoulder Length Haircuts For Thin Hair
The right hairstyle can make or break your look. It's always a good idea to identify your hair type, and then go for a shoulder-length haircut accordingly. If you have thin hair, and want to pump up the volume on your locks, the great news is that you can make your thin hair appear more voluminous with certain skilfully- done haircuts. Check out these shoulder-length haircuts for thin hair to get the makeover of your dreams.
Simple U Shape Haircut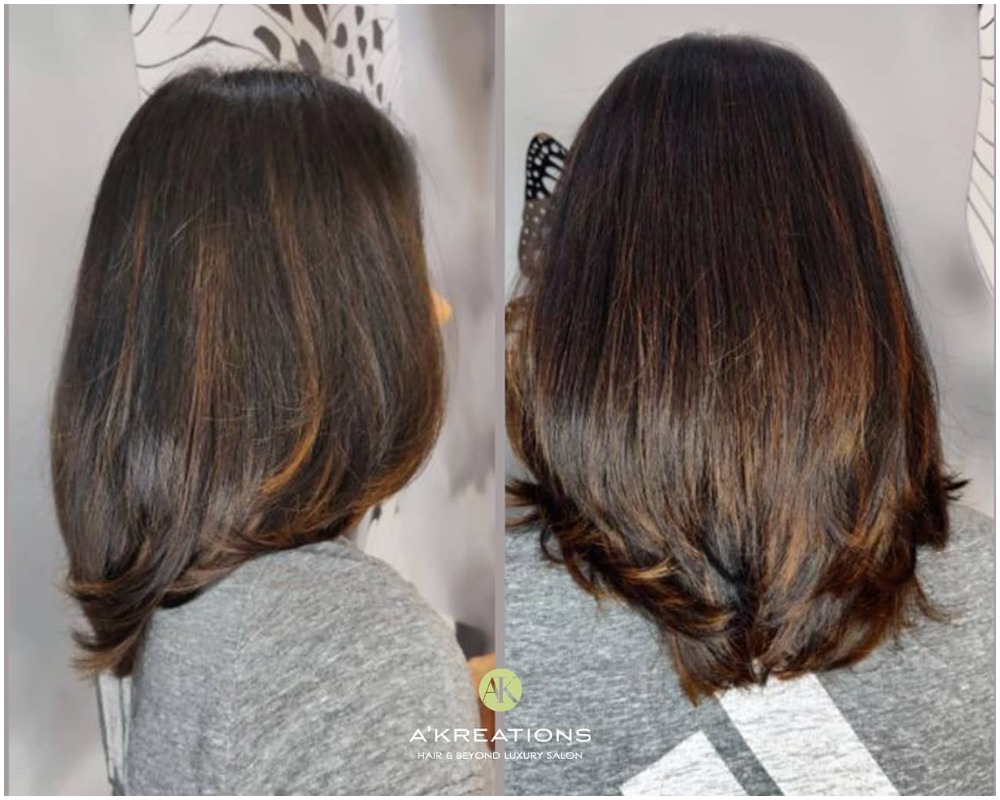 If you already have thin hair, it's not a great idea to section out your hair or add heavy layers as they can make the bottom part of your hair look too thin. Instead, you can simply opt for a U-shaped shoulder-length haircut that adds a chic element without minimizing the volume of your hair drastically.  
Two-Tiered Haircut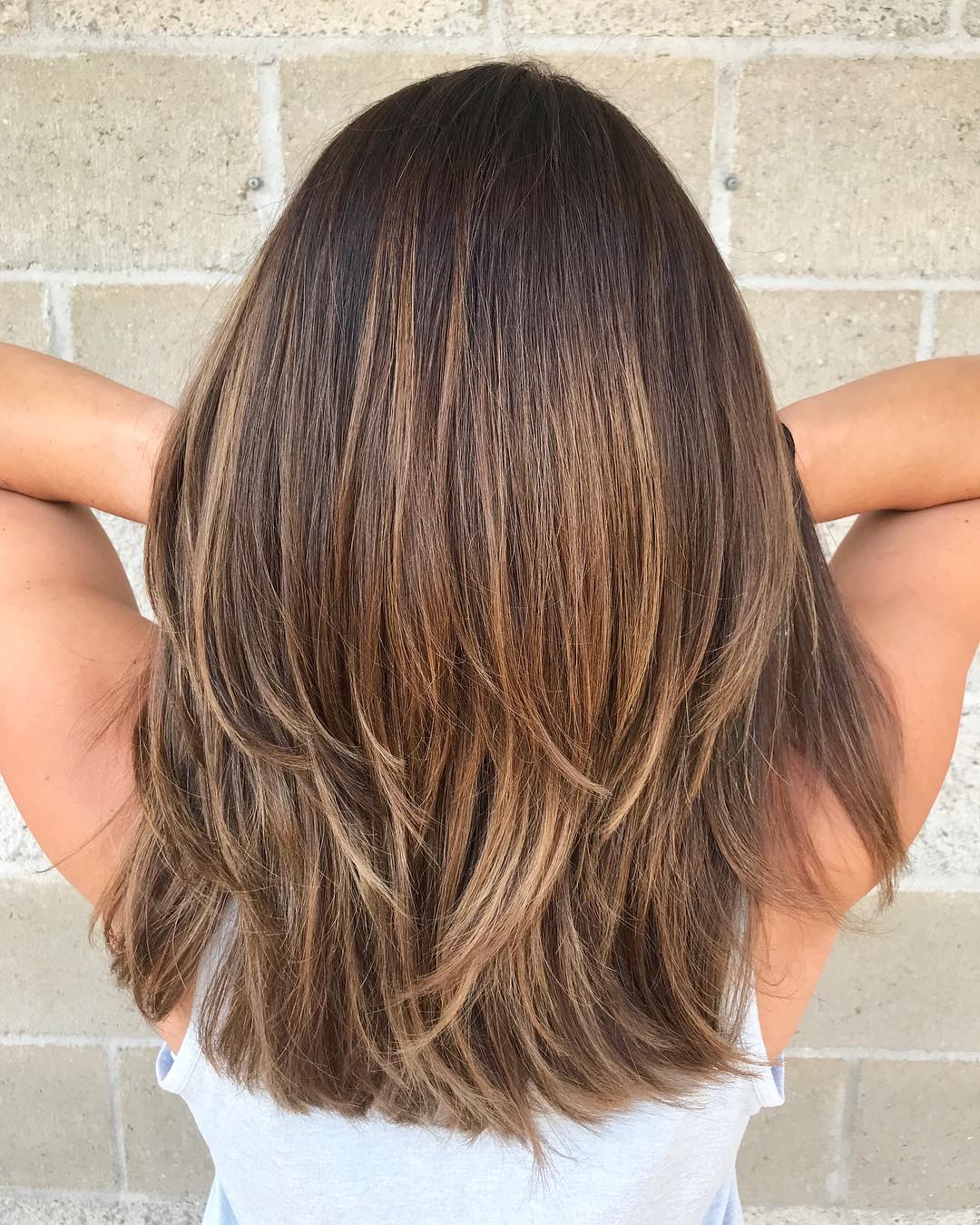 Want a shoulder-length haircut with layers, but don't like the fact that heavy layers thin out the bottom sections of your hair? If that's the case, then you can opt for a simple two-tiered layer haircut like this one! The first layer begins just above the shoulder length, helping you achieve a dimensional, stylish look without compromising on the volume of your hair at the bottom. 
Choppy Haircut With Long Bangs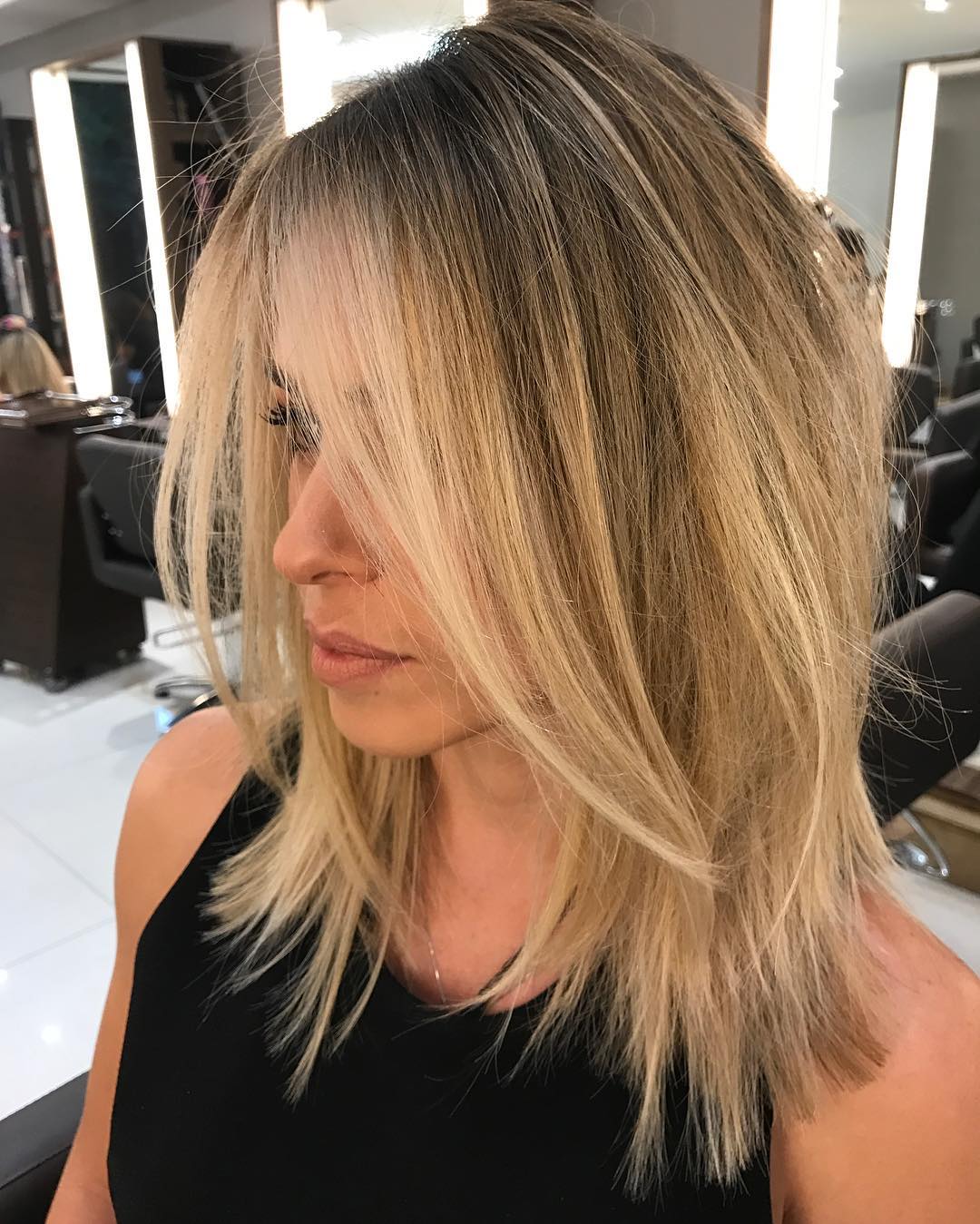 If you have thin straight hair, you can opt for this choppy haircut with long bangs! The best part about a choppy haircut is that it features locks of various lengths, making them appear more voluminous. 
Stacked Bob Haircut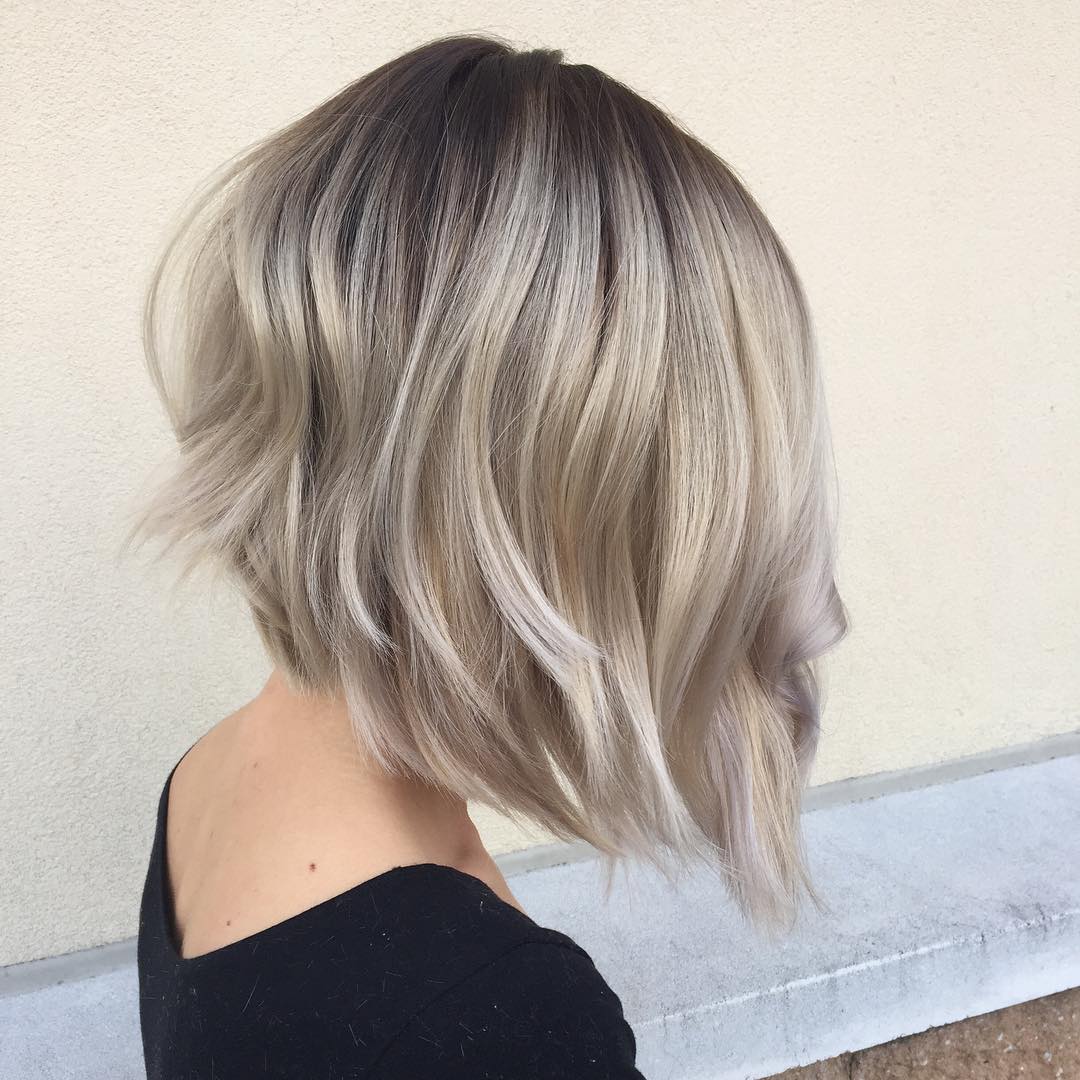 A stacked bob such as this one starts shorter from the back, and ends near the shoulder length. The varied and gradual lengths in this shoulder-length hairstyle create visual interest, and when done properly, can make your hair appear thick and voluminous, especially at the crown.
Shoulder Length Haircuts For Curly Hair
People with curly hair are often left scrambling for new ideas as it may seem like there aren't many haircut options available for them. It's time to get rid of that excuse with these stunning shoulder-length haircuts for curly hair that can take your flawless curls to another level! 
Versus Diametrix Haircut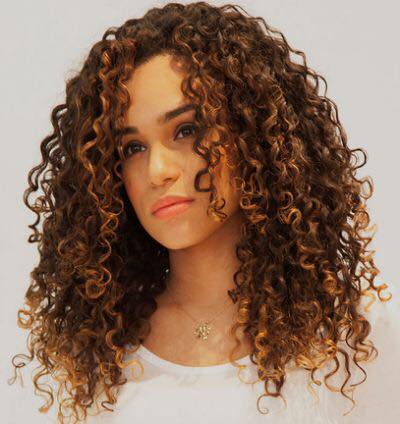 Do you find your curls unmanageable, especially at the bottom? If so, you might wanna consider this shoulder-length haircut for curly hair. It is basically a long diagonal angled cut that is designed to reduce the bulkiness of your hair from the bottom.  
Layered Cut For Curly Hair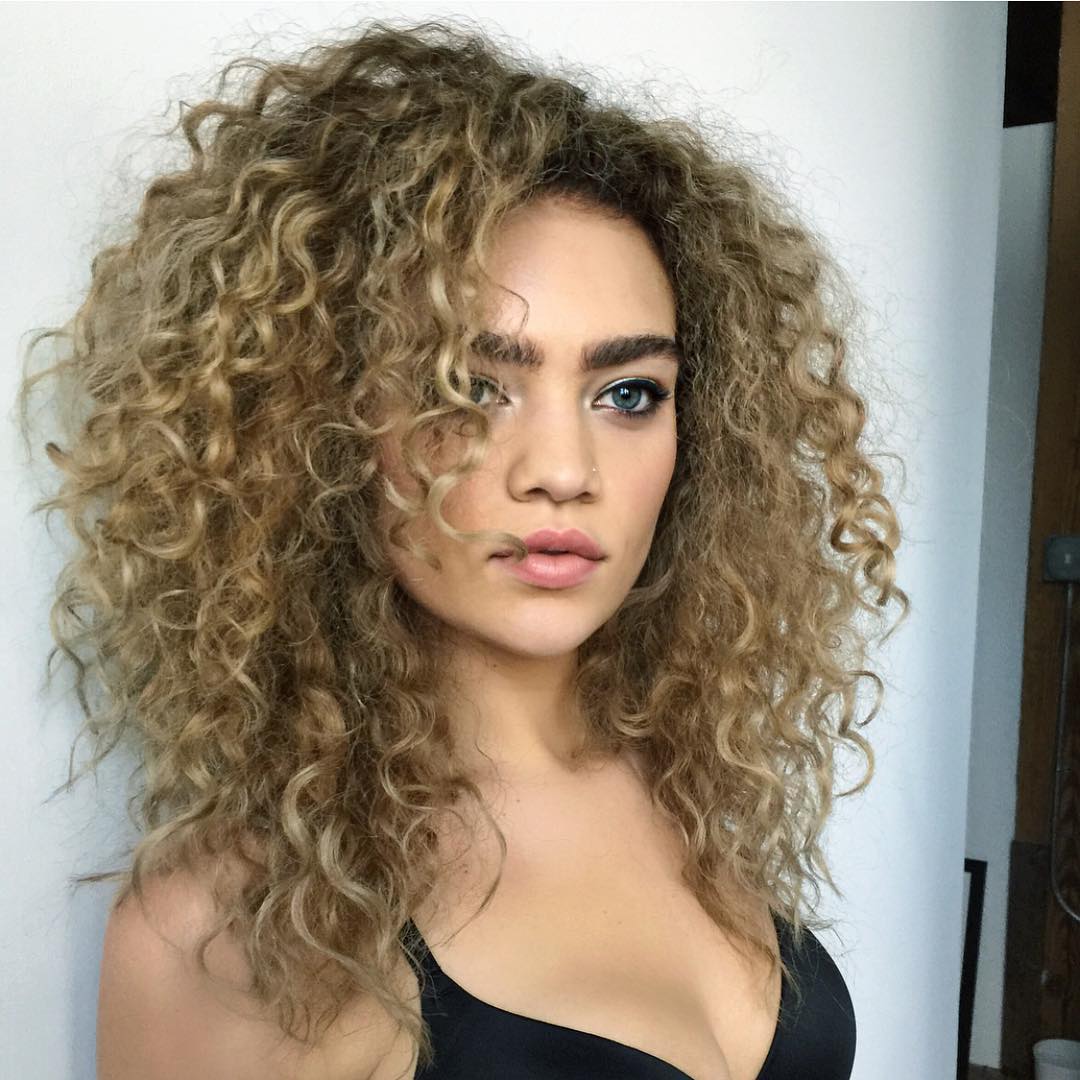 Who said layered hair can only look good on those with straight hair? We're absolutely loving this layered shoulder-length haircut for curly hair, and it looks incredibly sexy! The fringe at the front frames the face, adding to the beauty of this haircut. 
Inverted Bob For Curly Hair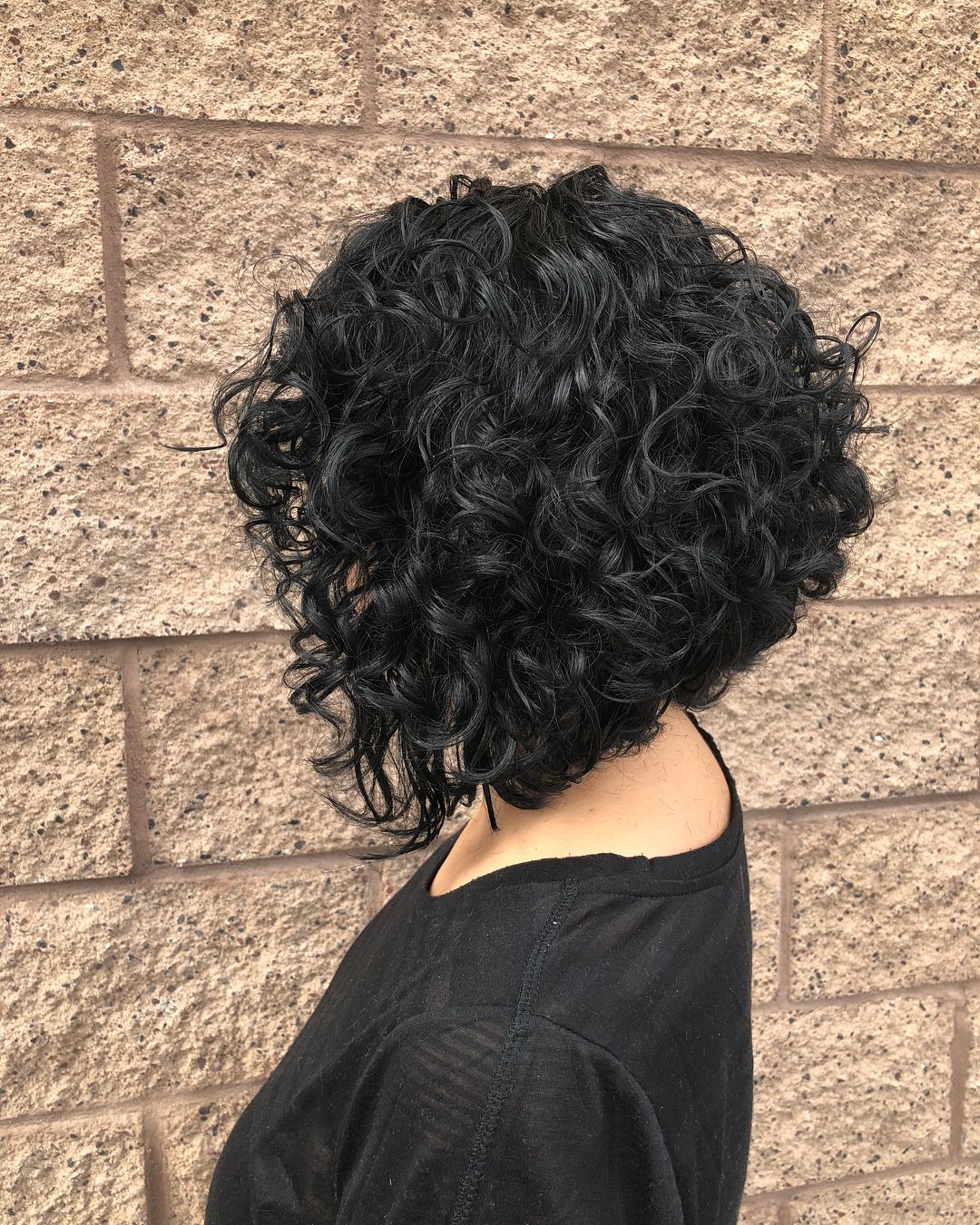 This shoulder-length hairstyle for curly hair gives a nice structured look, and looks really sophisticated.
Layered Curly Haircut With Bangs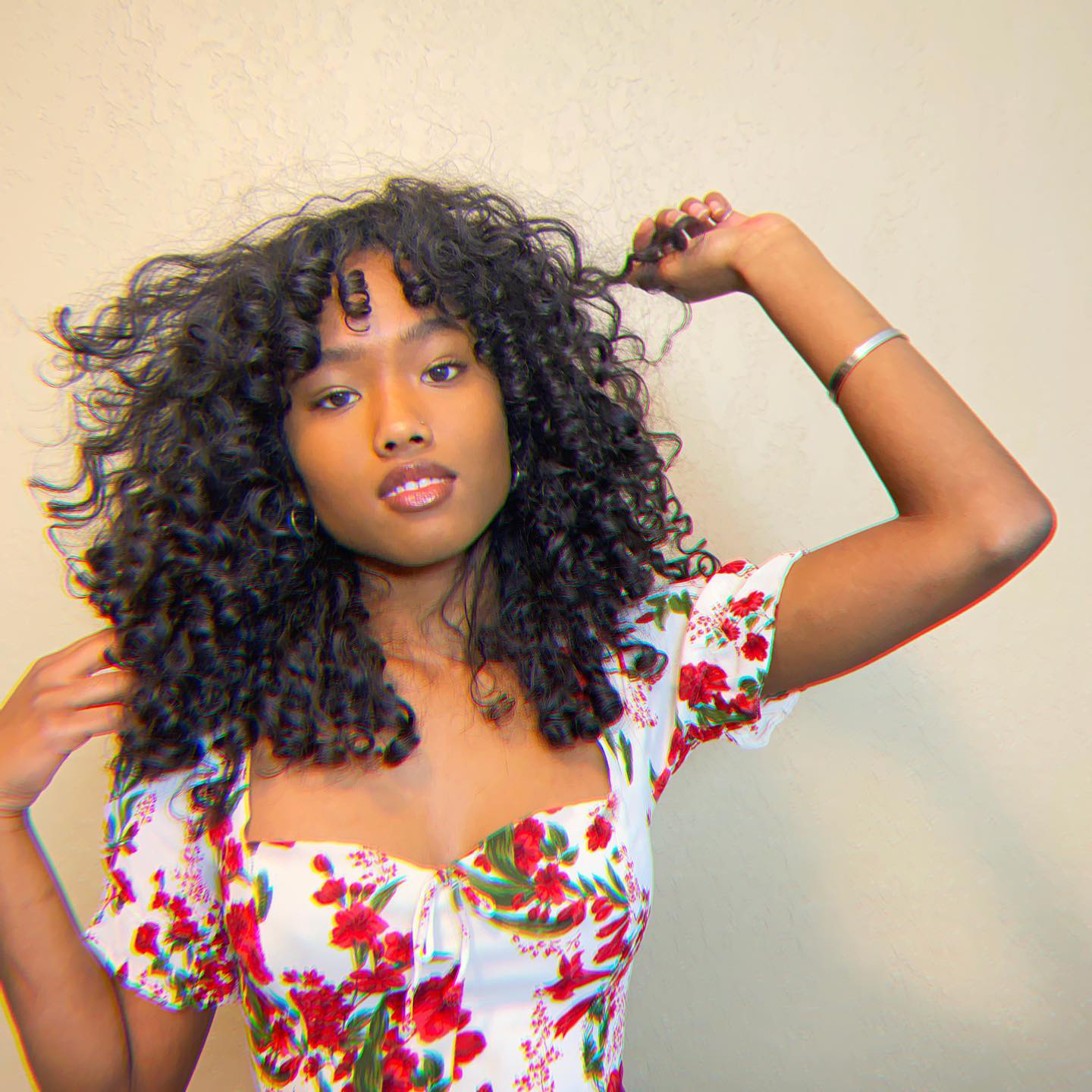 Here's another layered shoulder-length haircut for curly hair women that we're absolutely loving. Embrace your curly hair with this stylish haircut that beautifully frames the face, while the few bangs balance out the look perfectly!
Shoulder Length Haircut With Bangs
Bangs have never ever gone out of style, and probably never will because of the cool and quirky look it gives. But did you know there are more than just one variation of bangs that you can opt for? Take a look at these shoulder-length haircuts with bangs! 
Messy Lob With Bangs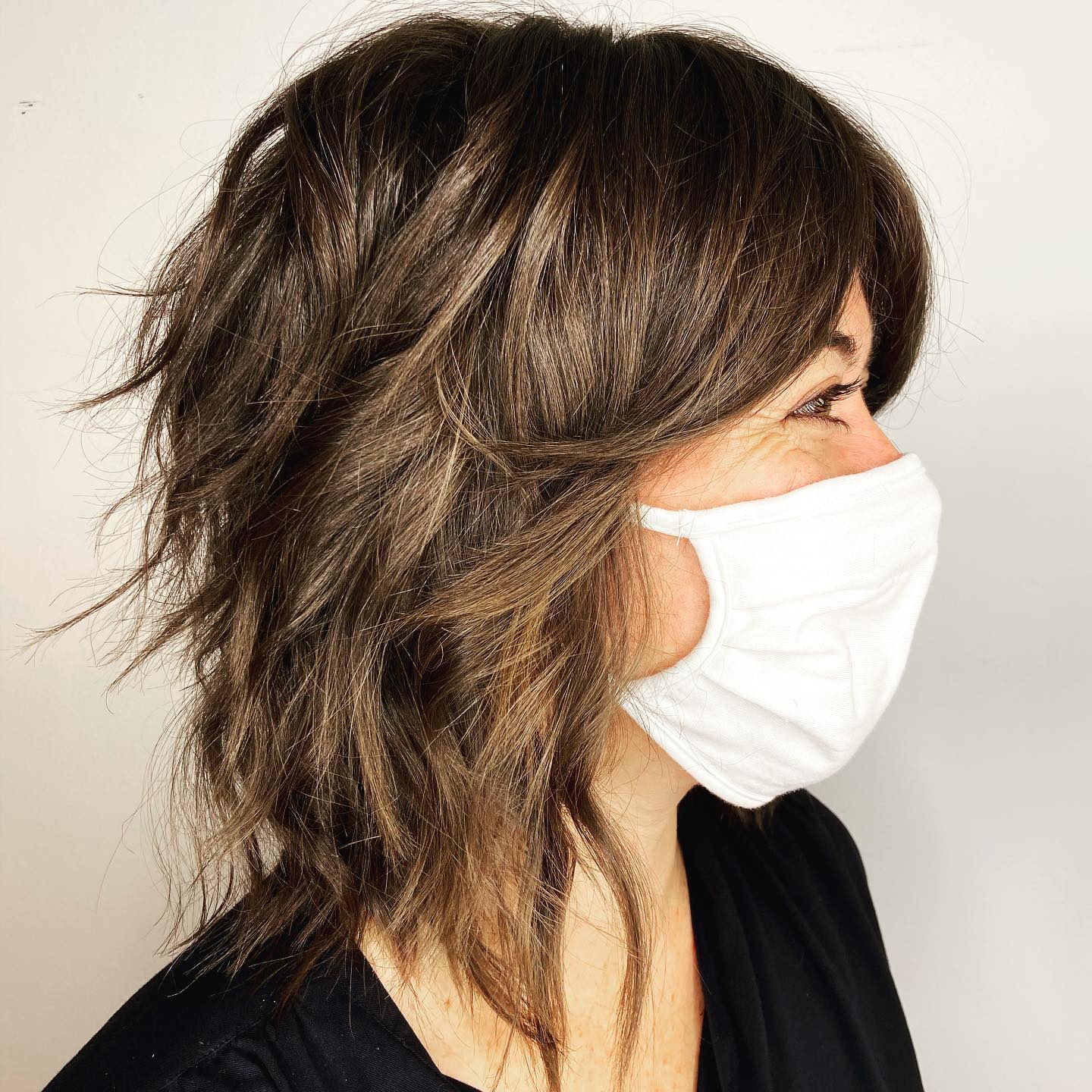 We're loving this messy lob with curtain bangs in the front that set off your eyes so beautifully! This shoulder-length haircut with bangs looks extremely trendy, and creates an effortless look. 
Layered Hair With Curtain Bangs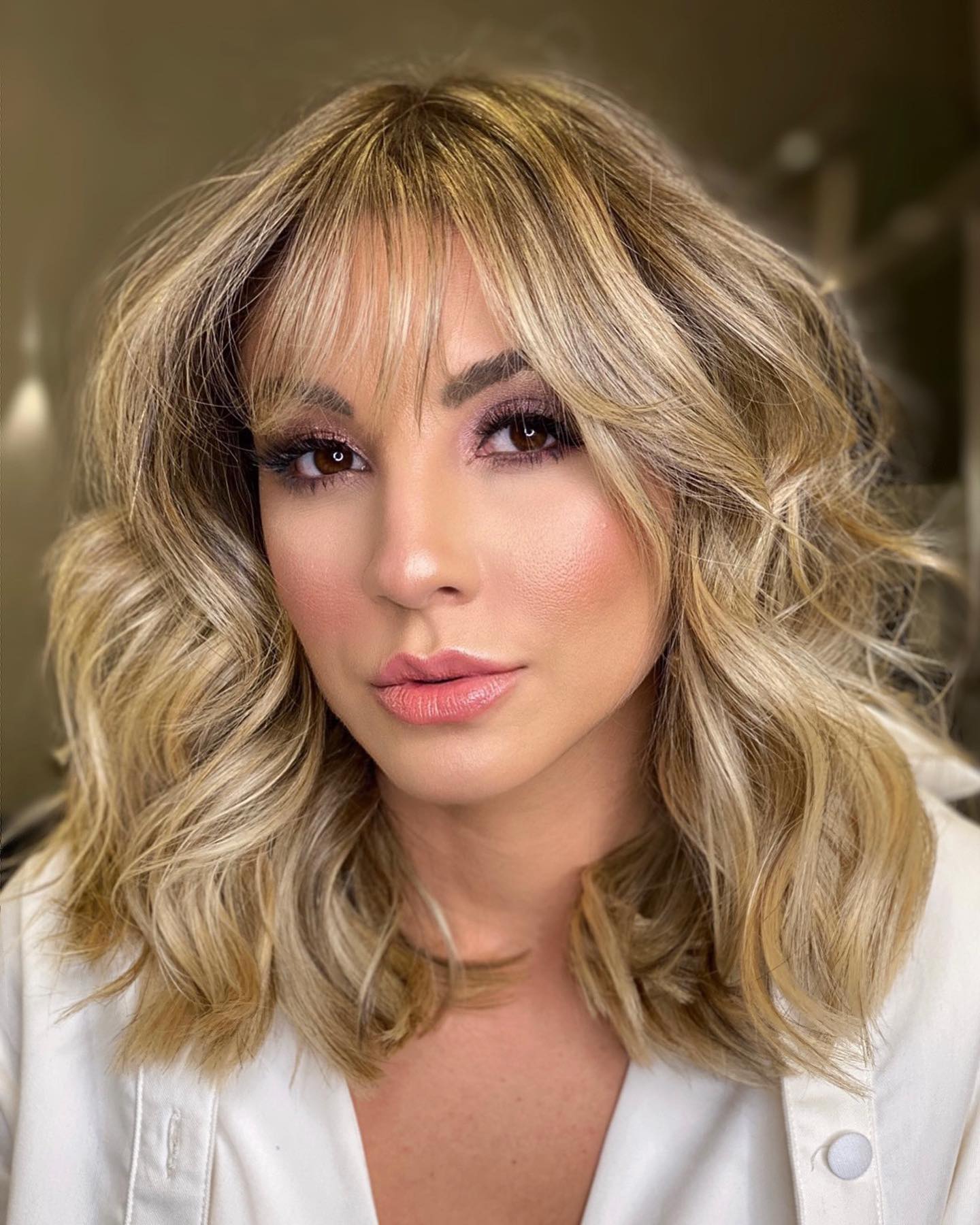 If you have thick voluminous hair, you can give this haircut a go! The curtain bangs add to the feminine look, while the wavy layers make this shoulder-length haircut stand out.
Shoulder Length Lob With Straight Bangs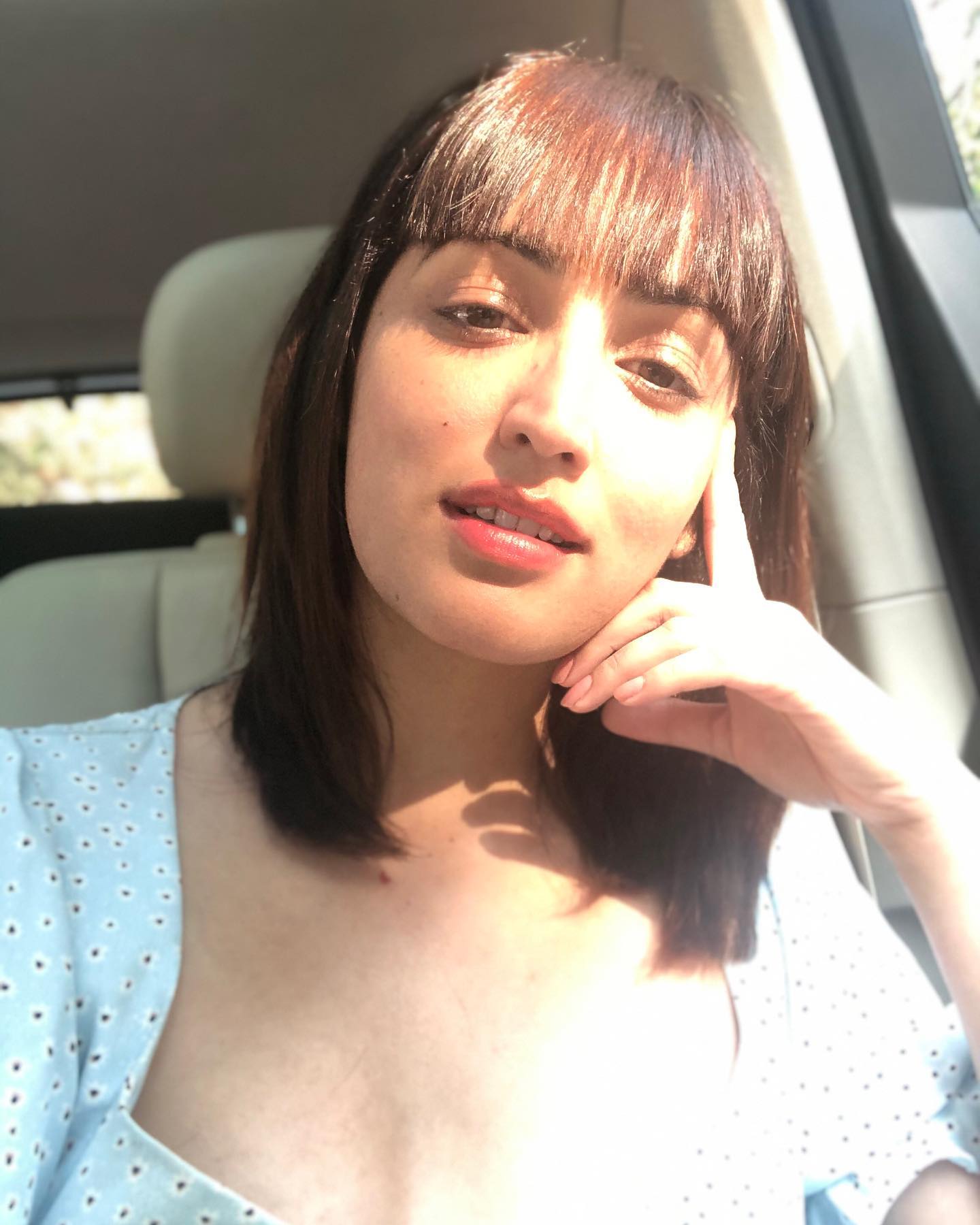 The wispy bangs add to the fun, playful look of this otherwise basic shoulder-length haircut. This haircut helps frame your face and sets off your eyes, making your hair look so much more interesting.
Shoulder Length Haircuts For Round Face
The shape of your face is one of the things you need to consider before deciding on which haircut you want to go for. For example, if you have a round face, certain face-framing haircuts can make your face appear a bit elongated and closer to oval, if that's the look you're going for. Check out some shoulder-length haircuts that look really flattering on women with a round face. 
Layered Hair With Side-Swept Bangs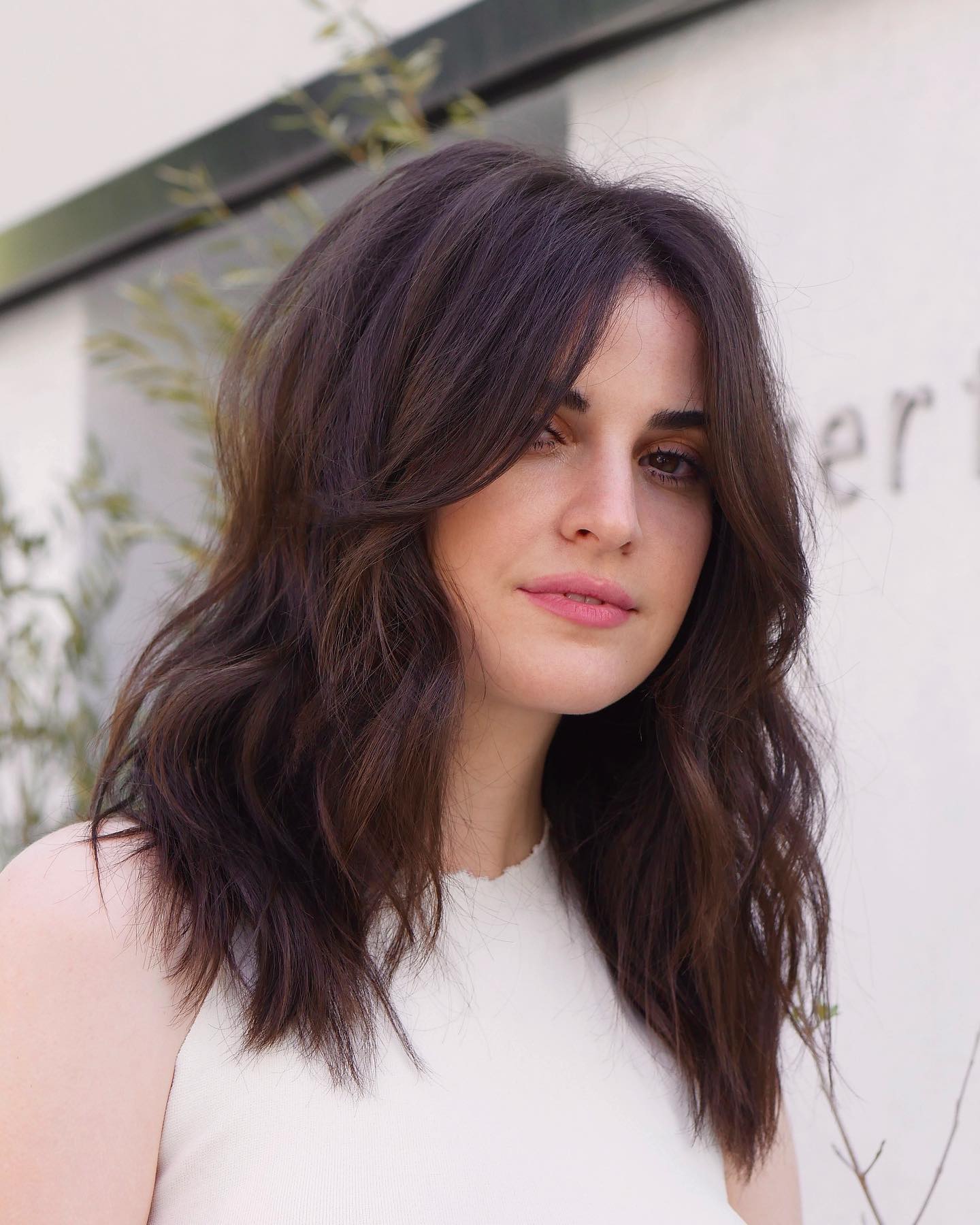 Layered hair in general looks great on women with a round face. The side fringe adds to the glamour of this look, and makes it visually more interesting! 
Layered Haircut With Front Bangs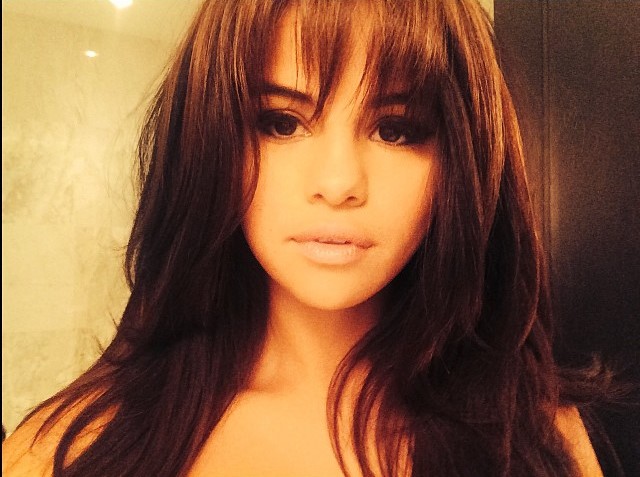 When looking for shoulder-length haircuts for a round face, opt for a haircut that can help elongate your look. Selena Gomez's layered haircut with a few bangs in the front adds a vertically linear look, and will complement those with round faces.
Disheveled Locks With Bangs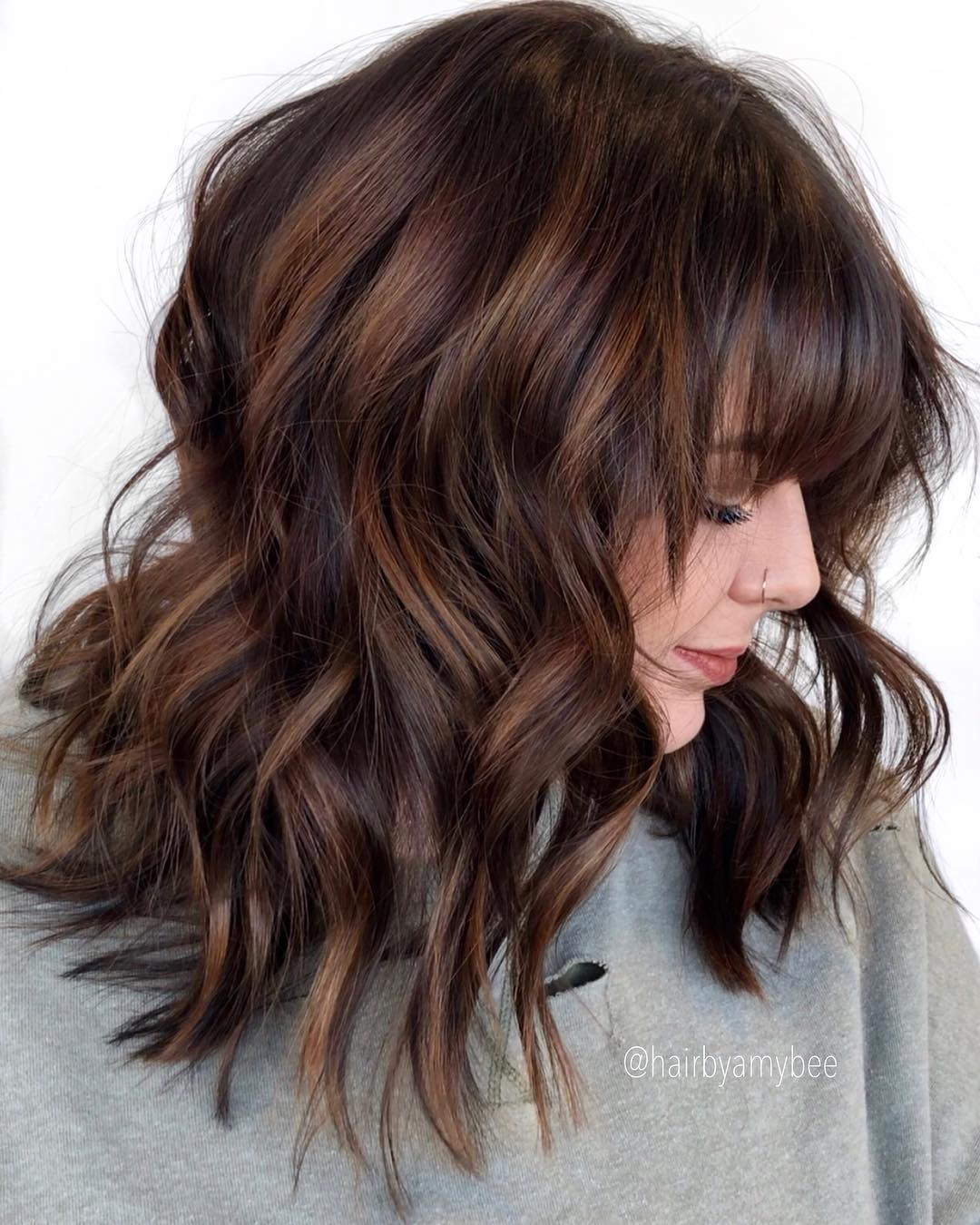 These disheveled locks scream 'fashionista' and look oh-so-chic! The bangs in the front are what take this shoulder-length haircut to a whole new level. 
Shoulder Length Haircuts For Chubby Face
The right hairstyles can highlight your best features, and can give you a trendy makeover without doing much. Below are some gorgeous shoulder-length hairstyles that can look amazing on those with a chubby, rounded face. 
Short Shaggy Layers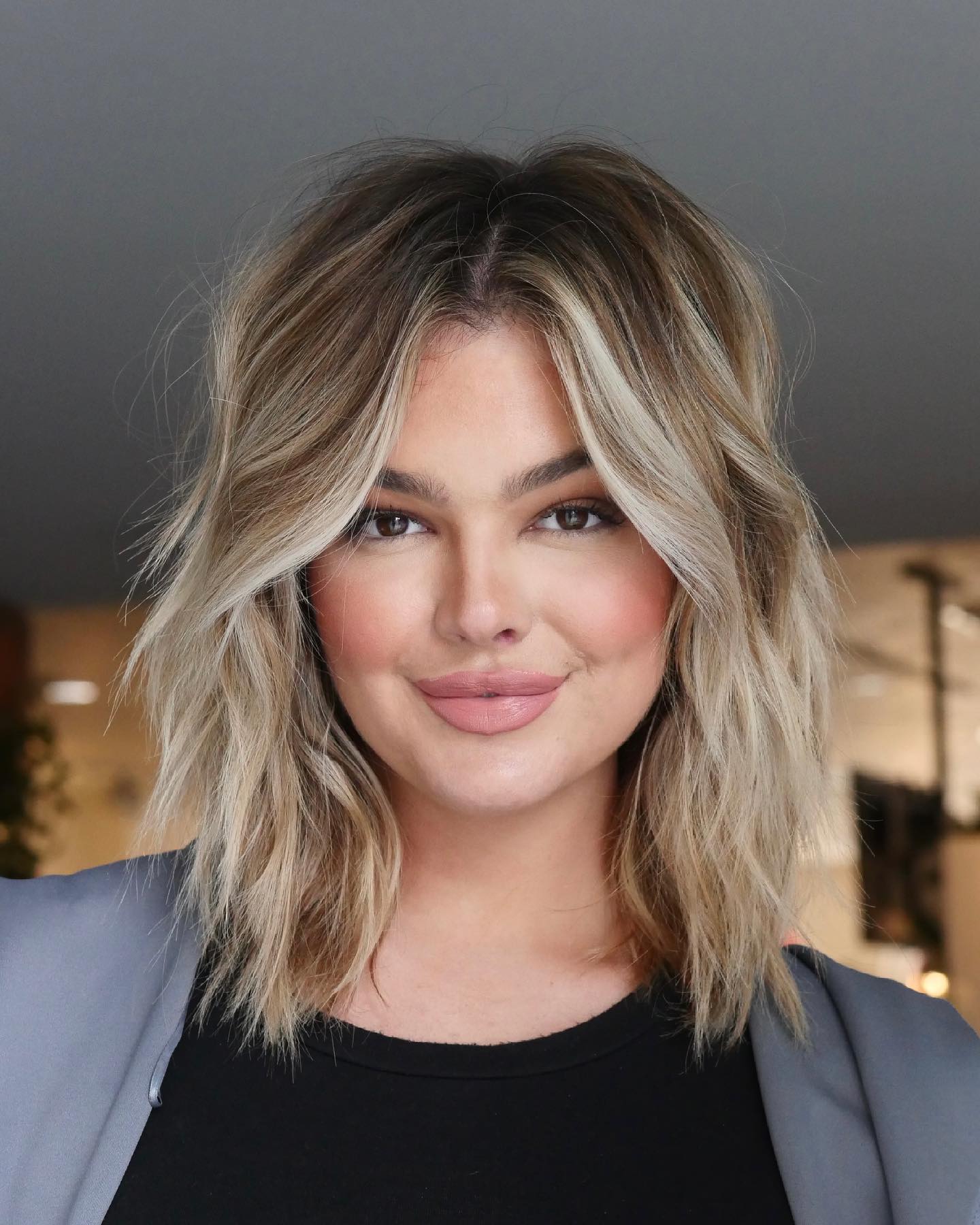 This shaggy layered shoulder-length haircut looks stylish and chic, and will look great on those with a chubby face. The shaggy layers perfectly balance out the curves of the face, and help give it an elongated look, instead of a wider one. 
Blunt Bob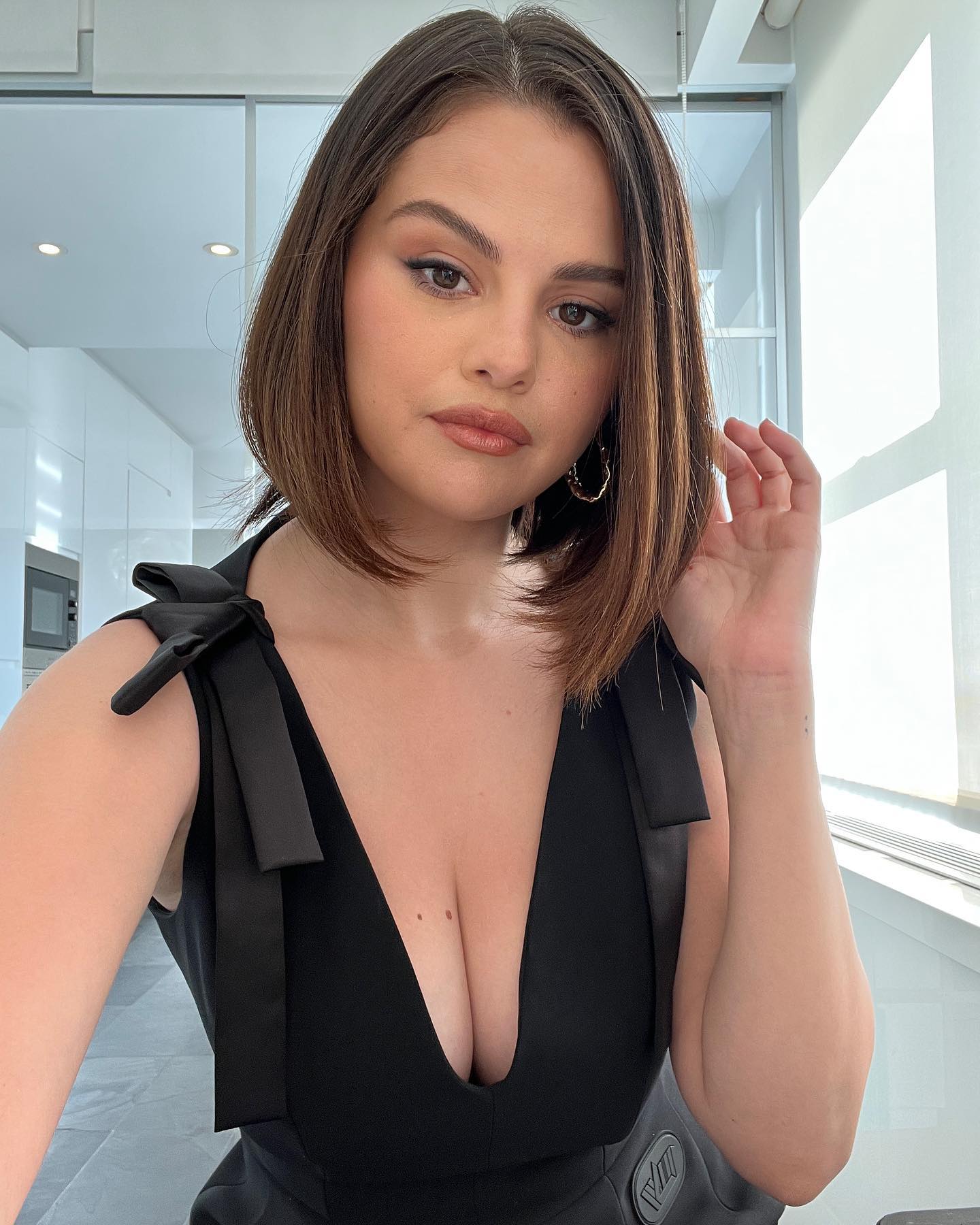 You'll be surprised by how chic this simple shoulder-length hairstyle can look! If you have straight hair, use them to your advantage and opt for a sleek shoulder-grazing bob that looks really trendy, and is also easy to maintain. The slight curve to the ends of Selena Gomez's blunt bob gives a hint of volume to her hair. The sleek hairstyle balances out the curves of the face, which is why it looks great on those with a round face. 
A-Line Haircut With Bangs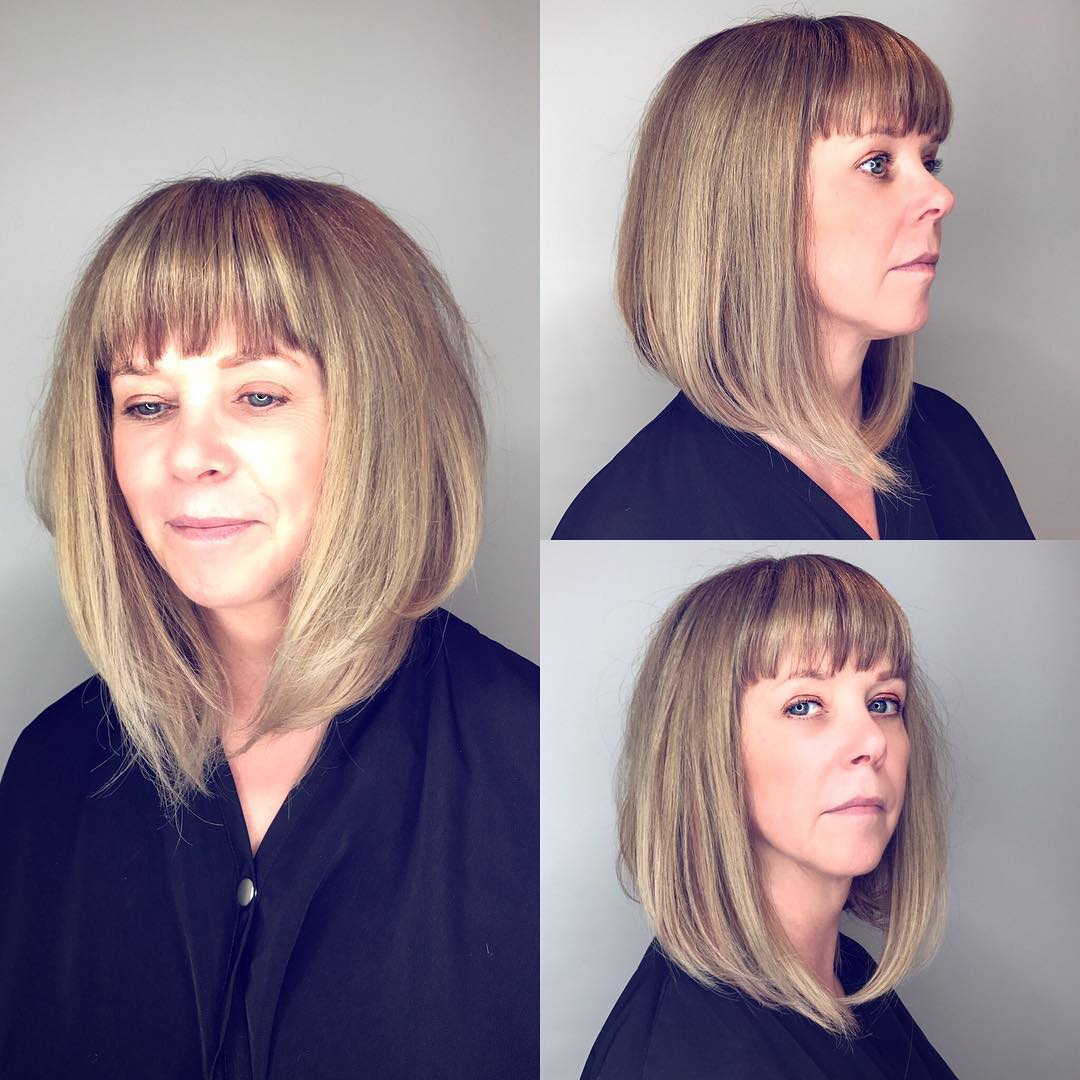 Here's another shoulder-length hairstyle that can look great on those with a round face! The A-line hairstyle has shorter hair at the back, and longer at the front. The longer hair around the front can give an elongated look, making it a great hairstyle for those with a round face.
Shoulder Length Haircuts For Oval Face
Women with oval faces can experiment with various haircuts and hairstyles! If you're wondering which haircut you should get next, take inspiration from these stunning shoulder-length haircuts for an oval face.
Shag Haircut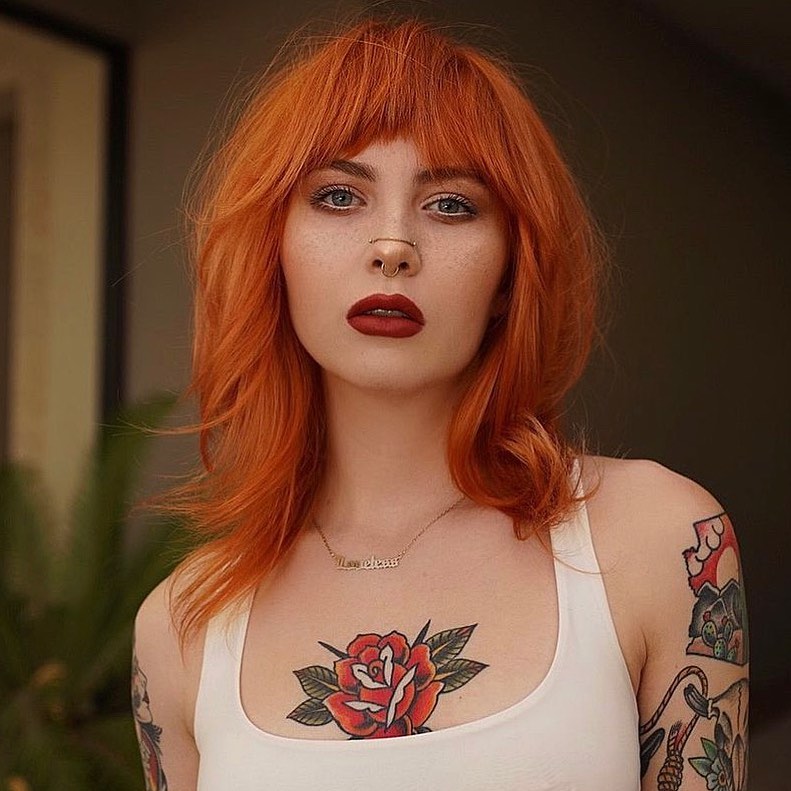 The shag haircut is currently one of the biggest hair trends, and is really versatile. The multiple short layers around the face and sides help you achieve that effortless, sexy look. This shoulder-length hairstyle beautifully frames the face, and looks best on those with an oval face.
Wavy Shoulder Length Haircut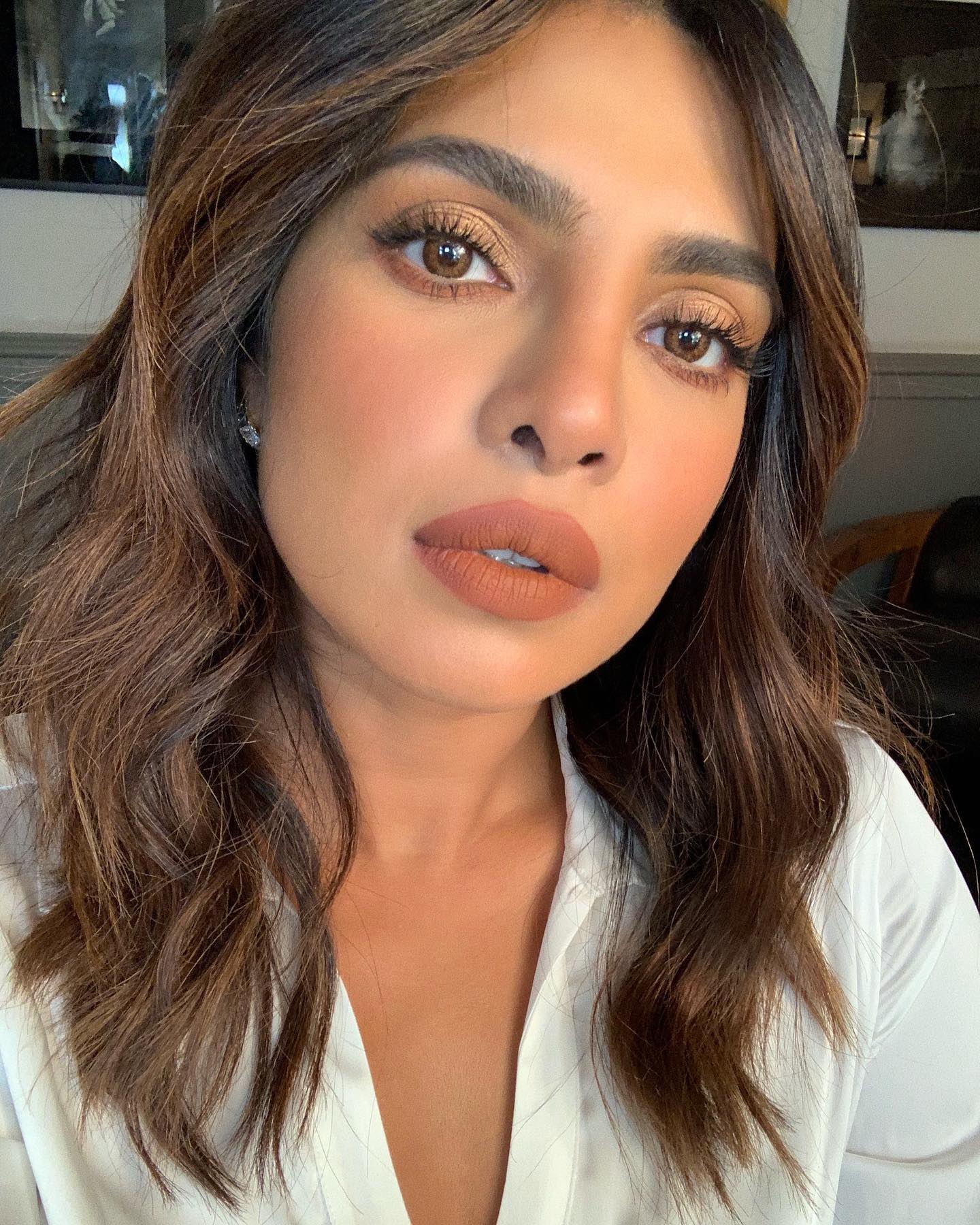 Wavy shoulder-length haircuts like these look absolutely flattering on an oval face! If you want a basic haircut that can give you a glamorous look, then this haircut is a great option. 
Layered Bob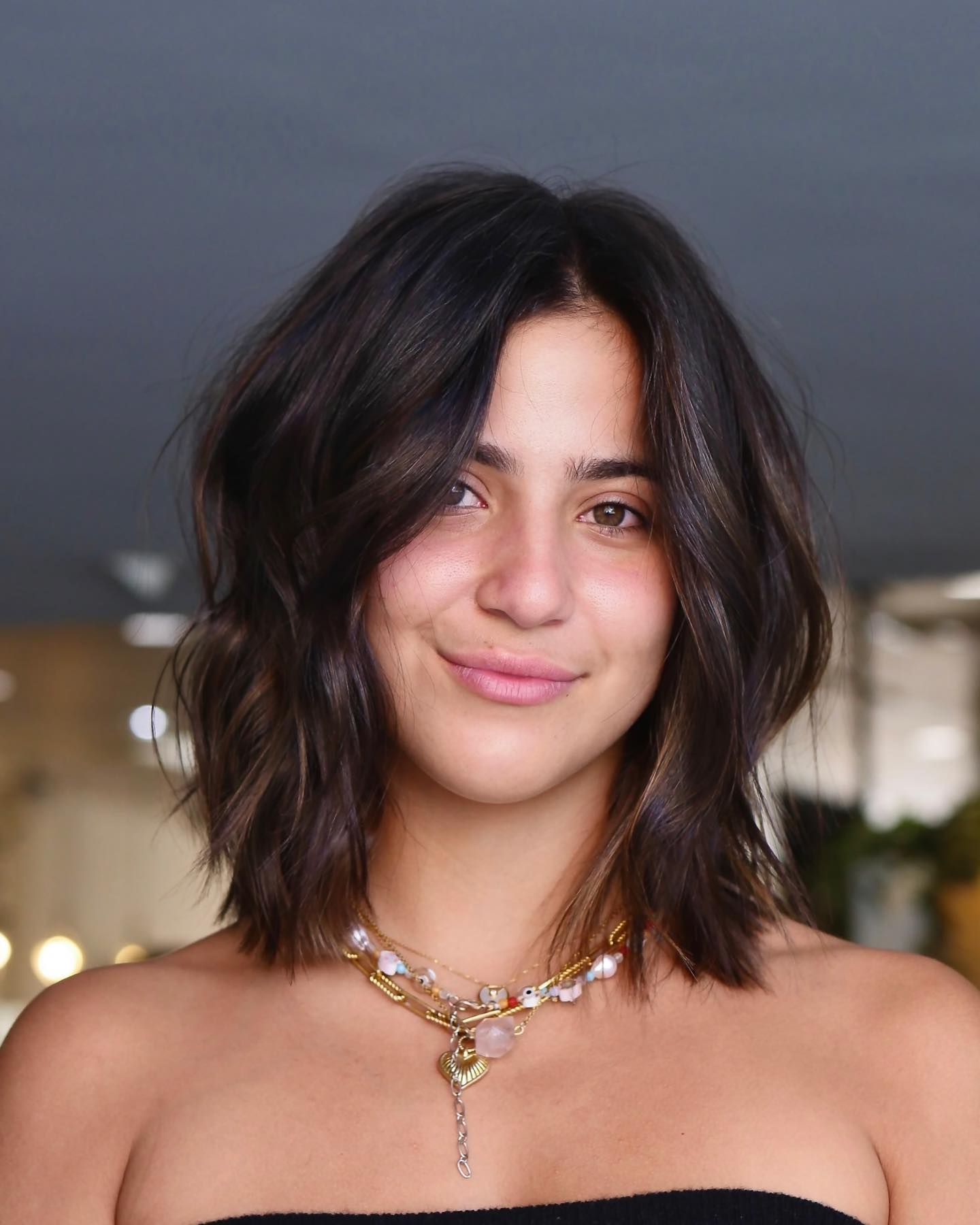 A layered bob hairstyle like this with more bulkiness on top and less bulkiness near the shoulder, can look great on women with an oval face! The voluminous texture of the hair perfectly complements the elongated shape of the face. 
Which of these shoulder-length haircuts are you gonna try? 
More Hairstyles & Haircuts
Saree Hairstyles: Whether you're looking to style your hair based on your hair length, your blouse design, your saree pallu drape, or your face shape, you're sure to find something in our list of the best hairstyles that you can try with your saree look! 
Braided Hairstyles For Your Mehendi: Dear brides-to-be, we've curated some easy-peasy hairstyles that you can DIY on your mehendi within minutes! Check them out.
Party Hairstyles For Girls: Check out some of the best hairstyles for girls that are perfect for any occasion and are sure to make you look like the diva you are!
Best Hairstyles For Triangular Face Shape: Finding the right hairstyle for a triangular face shape can be really tricky. But fret not, we are here to help! Check out some of the most flattering hairstyles for triangular face shapes here. 
Featured Image: Yami Gautam and Amit Thakur on Instagram