5 Times Hailey Bieber Totally Copied Selena Gomez's Style!
The Selena Gomez and Hailey Bieber saga seems like a never-ending drama that we're all guilty of being invested in. The Rhode owner has been accused of being "obsessed" with and copying the Calm Down singer. They've even got matching tattoos! It turns out that it's not just the Instagram posts and TikTok videos that are comparable; the two have also been seen wearing similar outfits around the same time.
Let's look at all the times Selena Gomez and Hailey Bieber's outfits were too similar to be a coincidence: 
Balenciaga Babes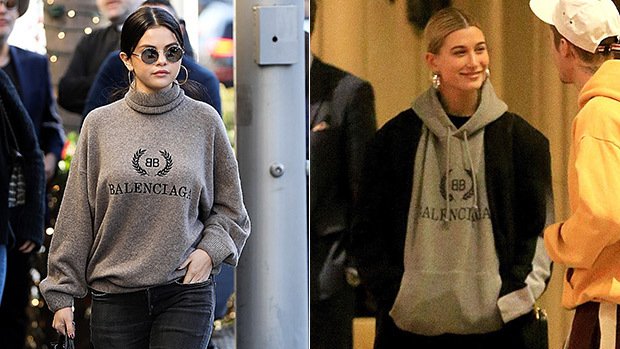 There was a time when Selena and Hailey literally stepped out on the same day, wearing the same outfit. Selena wore a Balenciaga turtleneck sweatshirt with black jeans for her casual OOTD, while Hailey wore the same brand's hoodie in the same colour for her OOTN. Coincidence much?
Mini Dress, Max Controversy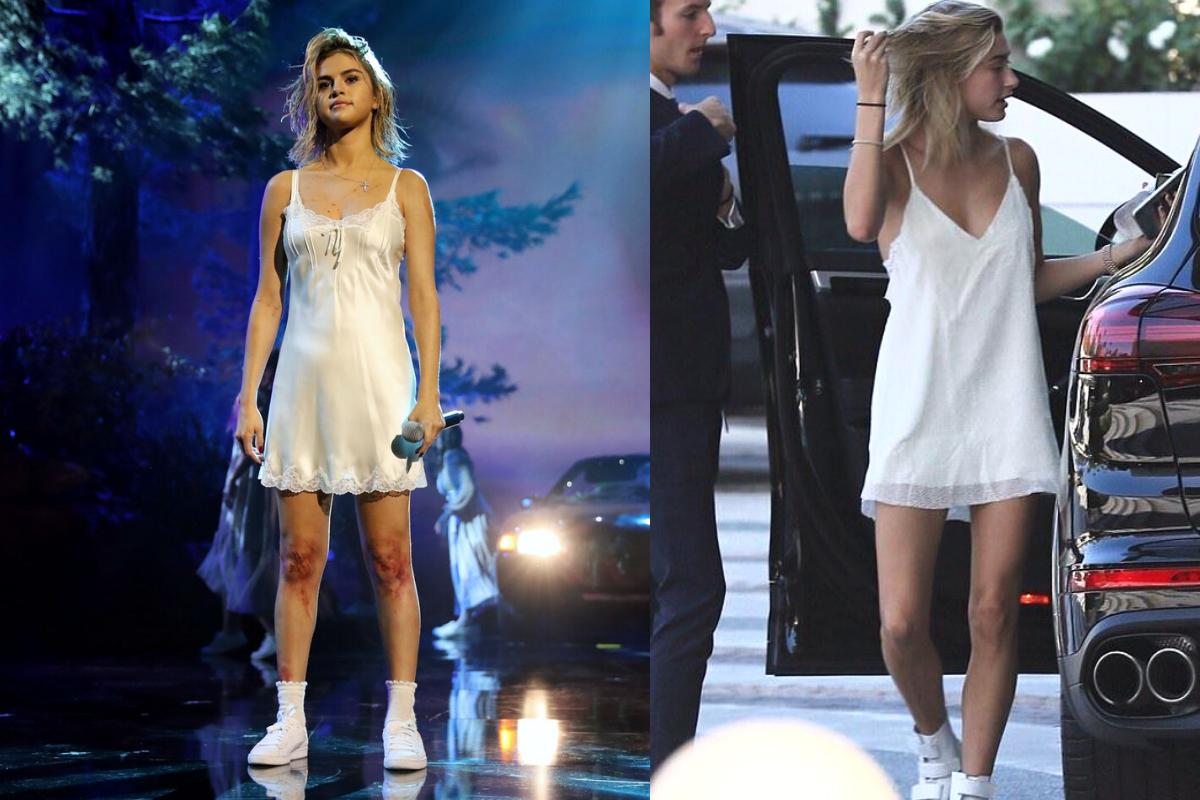 Selena chose to wear a mini white dress with white sneakers and high socks while performing at an event. Around the same time, Hailey wore a similar-looking dress with nearly identical shoes. Also, can we take a moment to notice how strikingly similar their hair looks?
A Cutout Coincidence!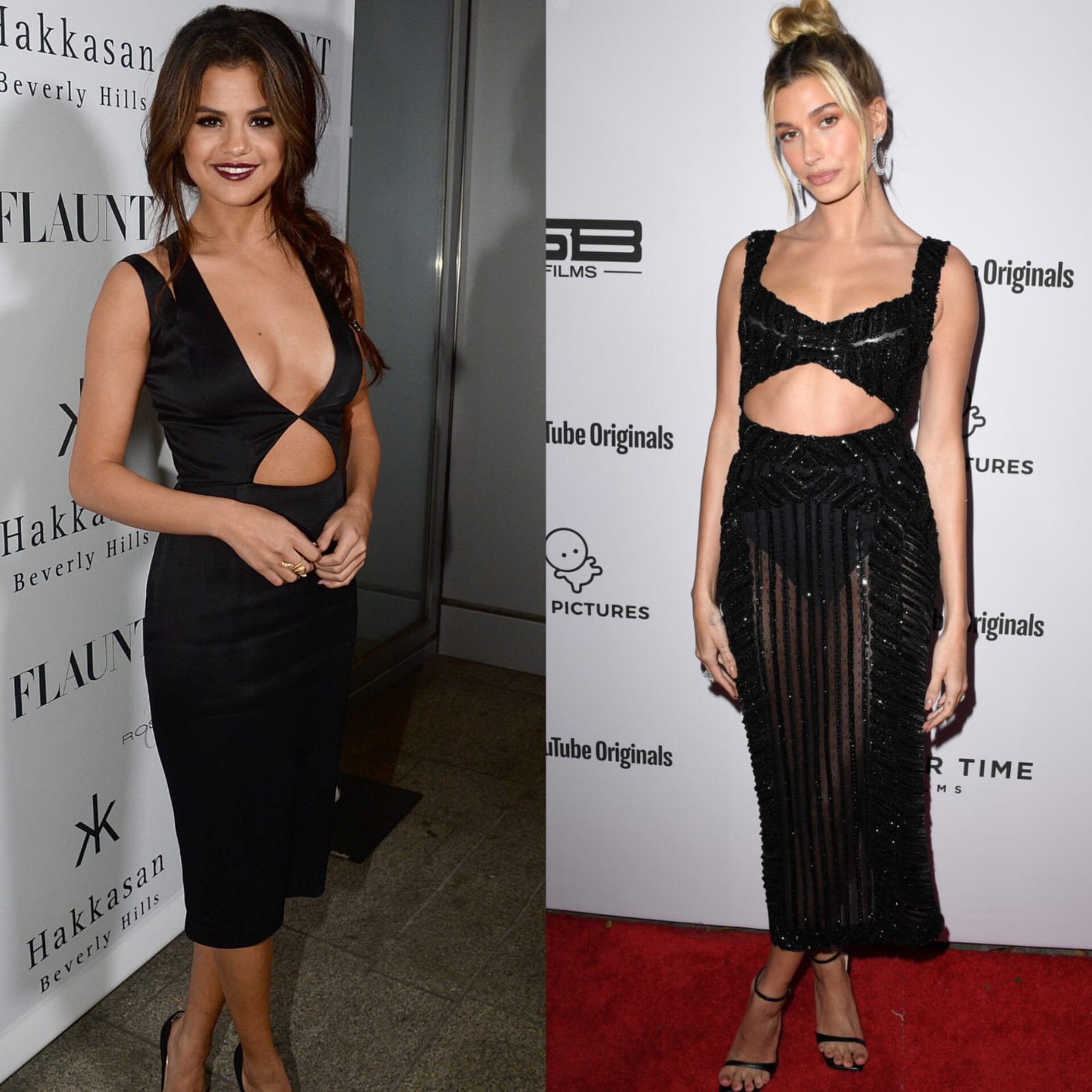 Selena looked drop-dead gorgeous as she arrived at a red-carpet event in a black cut-out dress that came with a sexy plunging neckline. A little later, even Hailey chose a similar cut-out outfit for another red carpet event. However, her outfit was a little more risqué than Selena's. It was sheer and shimmery, and she flaunted her underwear through it. Despite minor differences, the resemblance is uncanny!
Angels In White?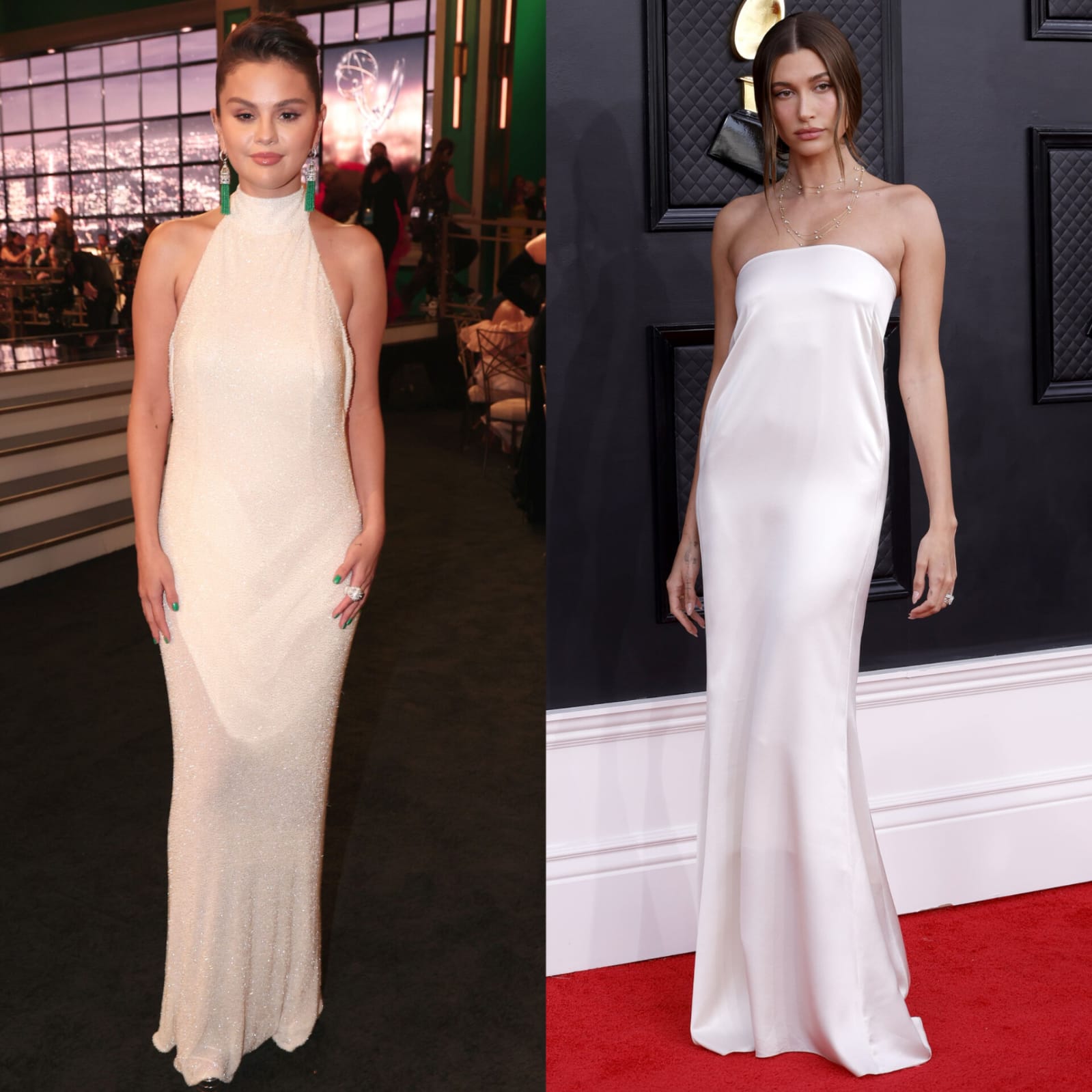 Many people praised Hailey Bieber's silk white gown at the 2022 Grammys, but Selena fans pointed out that it was too similar to what the singer wore at the Emmys the same year. Although Selena's gown had a halter neck and Hailey's was strapless, the similarities were due to the structure and material.
Not So Pretty In Pink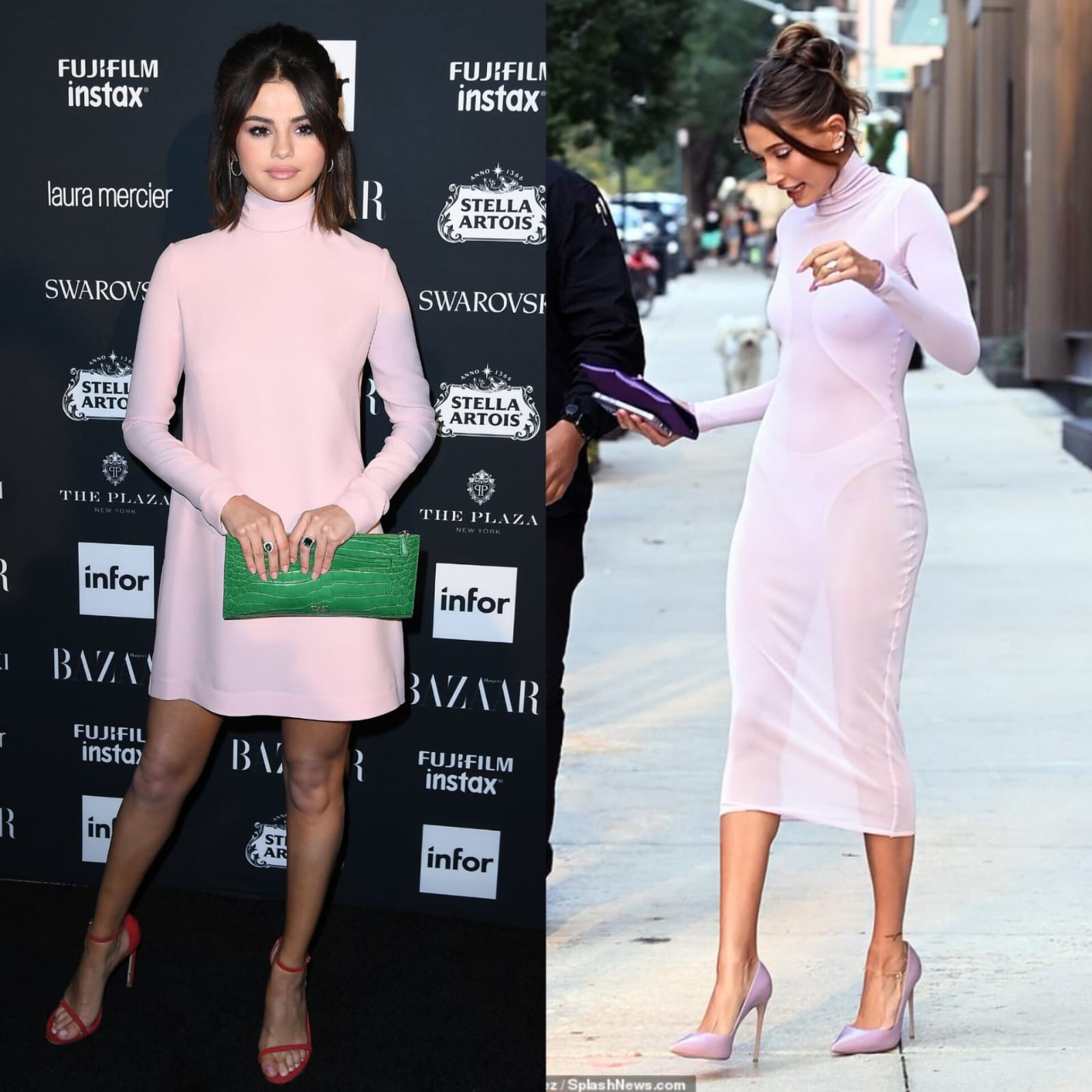 Selena Gomez looked like a dream as she posed in a baby pink turtleneck dress that she wore with red heels and a contrasting green clutch. A few months later, Hailey wore a baby pink sheer bodycon dress that also came with a turtleneck. While she wore it with matching heels, she also chose a contrasting purple clutch, similar to Selena's.
Although we can't tell if the similarities are intentional or just a coincidence, both Selena Gomez and Hailey Bieber are stunning women who continue to slay in whatever they wear!
Feature Image: Instagram
© 2023 THE GOOD GLAMM GROUP