6 Times Selena Gomez Dressed For Revenge Post Breakup With Justin Bieber!
As the saying goes, "revenge is a dish best served cold," but a true diva would say, "it's a dish best served bold!"
Selena Gomez and Justin Bieber have had the most toxic on-again, off-again relationship over the years. Their story began in 2009 and continued until 2017, with many twists and turns in the middle. While most of us would cry ourselves to sleep after such a painful breakup, Selena dressed for revenge.
After Princess Diana stepped out in a stunning outfit following her separation from Prince Charles, the term "revenge dress" was coined. Selena Gomez has definitely carried on the legacy and we are so proud of her! Let's look at all the times the singer dressed for revenge: 
Bejewelled In Betrayal 
Selena and Justin announced their split for the first time in 2014 after the Canadian singer allegedly cheated on her. This, however, did not break Selena. In fact, she took the plunge (quite literally) in a low-cut, form-fitting Kayat gown as she arrived at a music festival. The glitzy dress featured a plunging neckline and a sexy slit. The open back allowed Selena to show off her tattoo, which said "love yourself first" in Arabic. Burn!
No Straps Attached!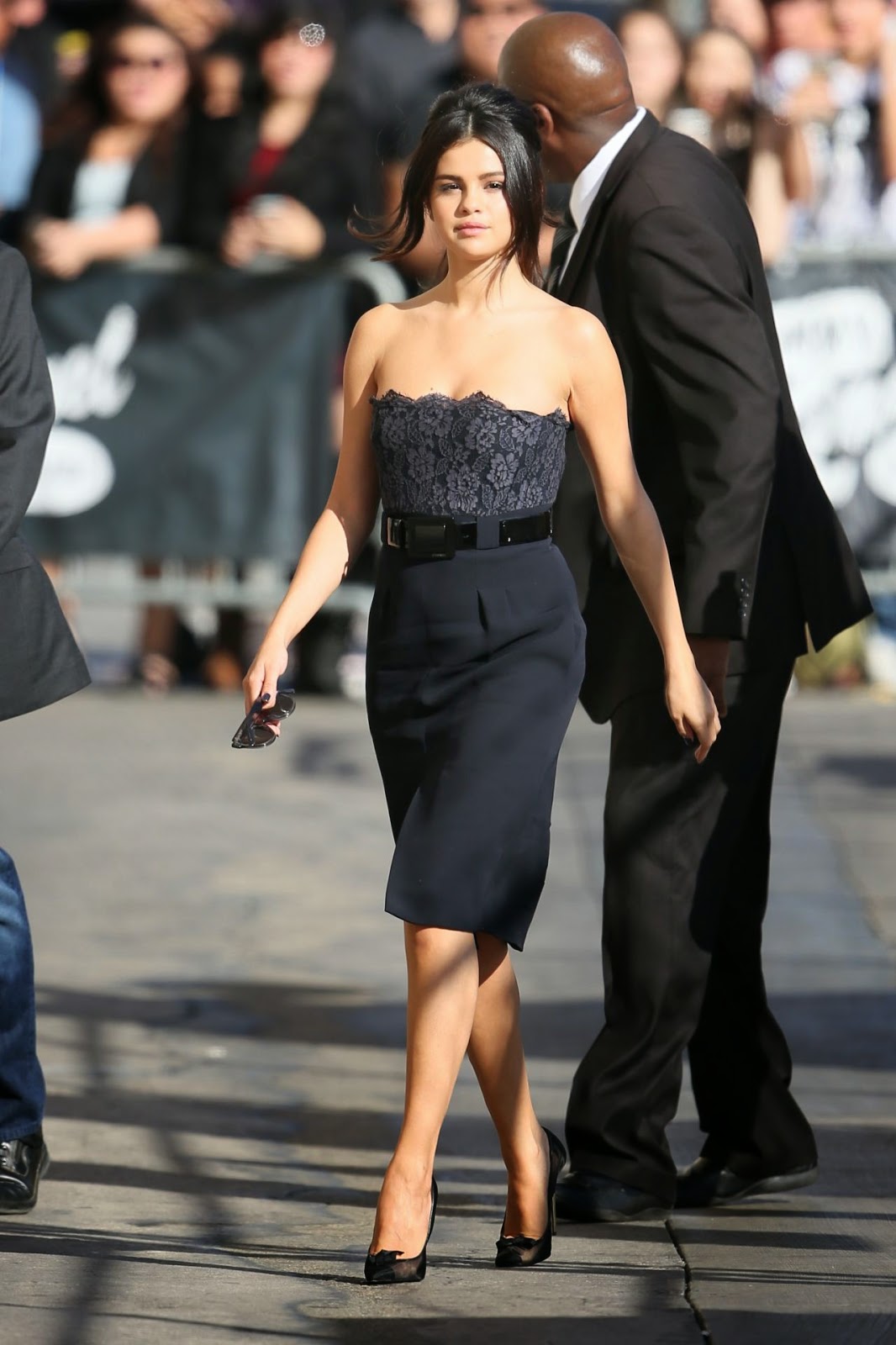 In 2014, Selena was on a roll, attending events in sexy outfits one after the other! The musician also appeared on Jimmy Kimmel Live in a strapless dress. The navy blue beauty had a lacey corset-like bodice and a fitted skirt featuring a slit. With a black belt and Tom Ford mesh court heels, she upped the femme fatale factor.
The Breakup Glow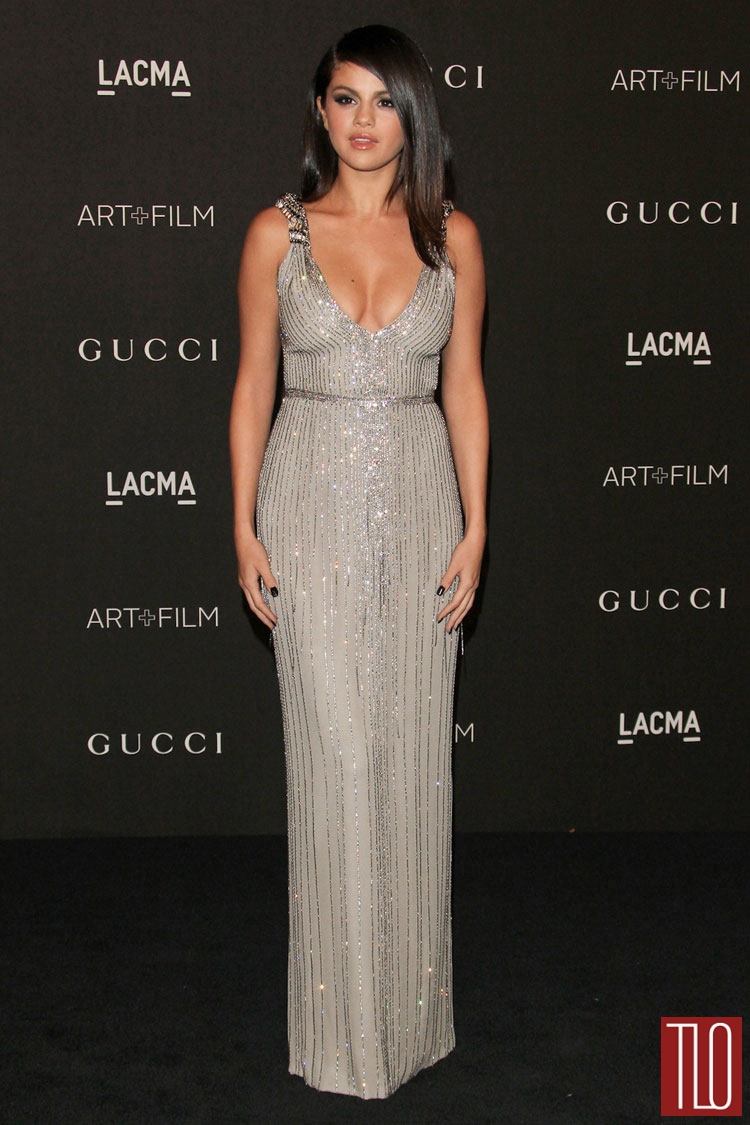 In the same year, the singer attended an Art & Film Gala in a stunning silver Gucci gown that came with a rather deep neckline. The body-hugging ensemble was drenched in shimmer, but it fell pale in comparison to Selena's post-breakup glow. Justin would have needed a spoon to eat his heart out after seeing this look!
Serving Look In Purple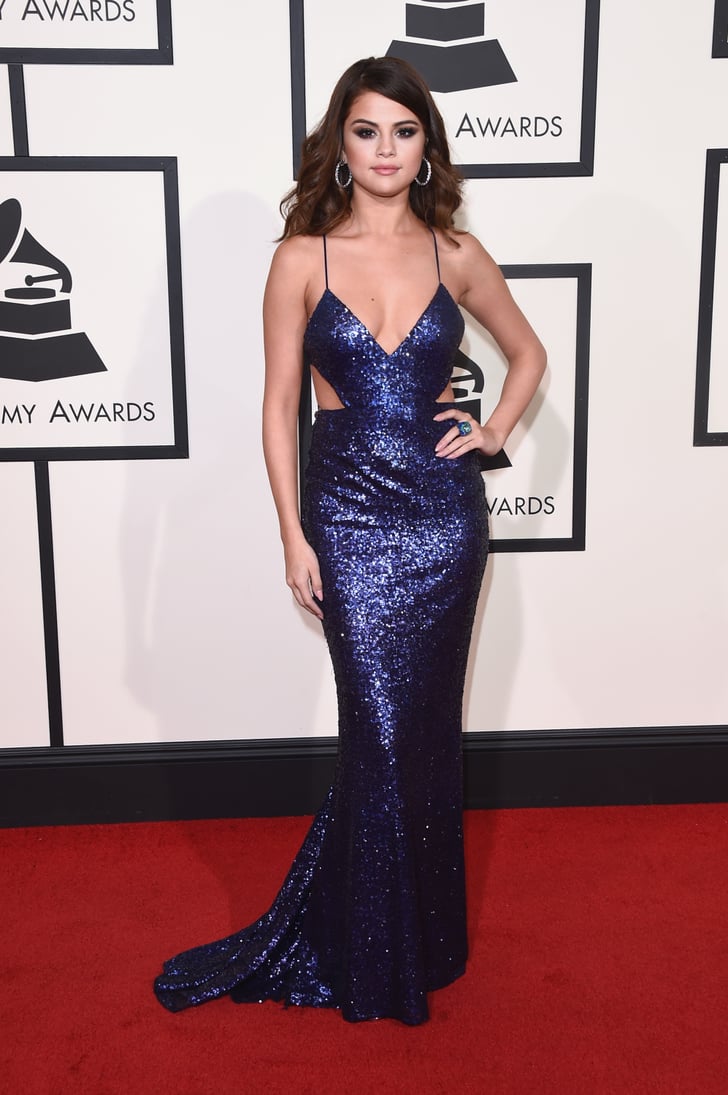 After a brief patch-up, #Jelena officially broke up in 2016. The Canadian singer went on a dating binge with models. But Selena did not "calm down" at all. She arrived at the Grammy Awards in a sultry, purple sequined Calvin Klein gown. Given the gown's cutout detailing, plunging neckline, and super low back, I wouldn't be surprised if Justin drunk-dialled her that night. 
The Dress That Brought Them Back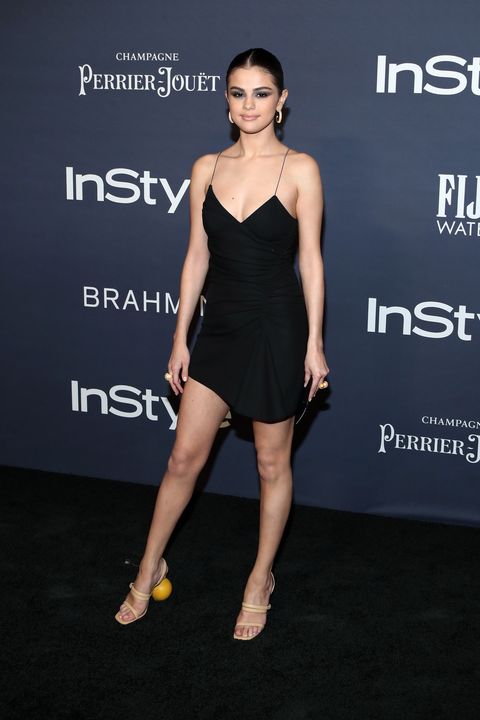 After Jelena's Instagram feud in 2016, Selena dated The Weeknd for about ten months. Post the breakup, she attended a party in an itty mini black dress by Jacquemus. Soon after, the singer was spotted hanging out with her ex, Justin, and they were rumoured to have hooked up. Well, it seems like the LBD gave Bieber a reality check.
A Formal Goodbye!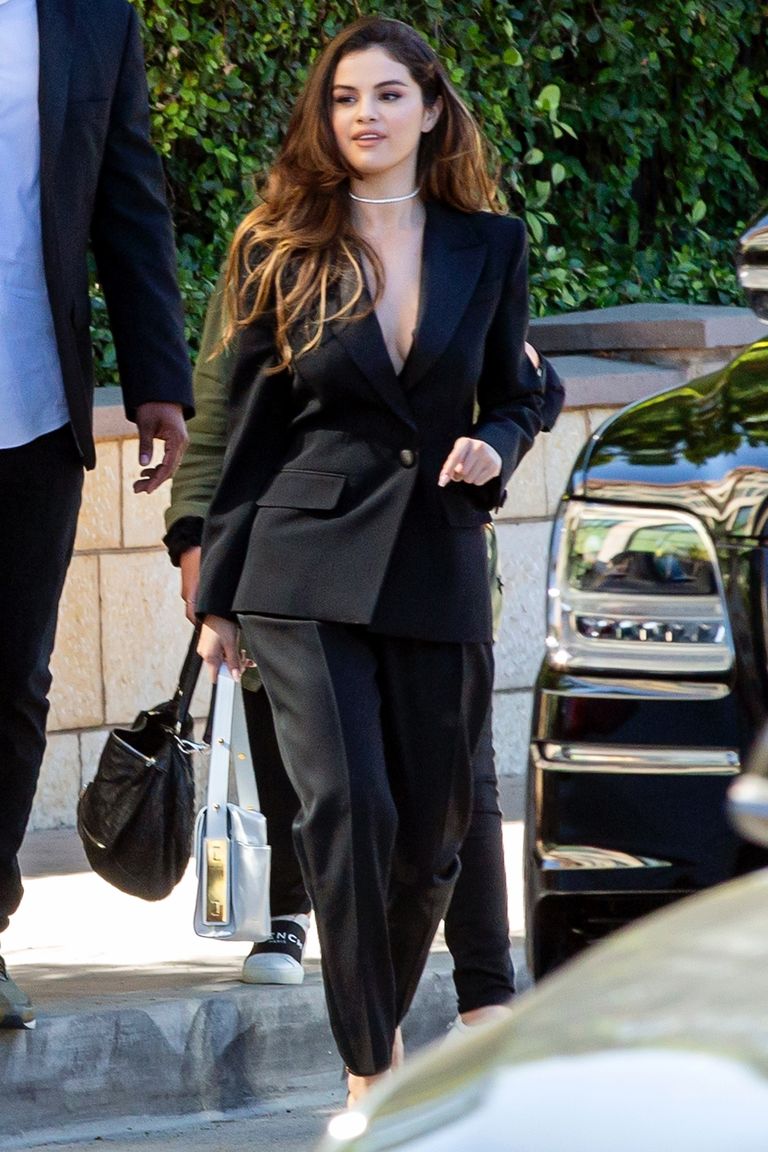 Years after their breakup, rumours of Selena's heartbreak persisted, especially after Justin married Hailey and bombarded his Instagram with mushy pictures. Gomez, however, put an end to the gossip when she stepped out in a plunging black Givenchy pantsuit. She wore nothing underneath the sexy suit, and this was also around the time she released her single, "Lose You to Love Me," which was obviously about Justin.
Selena Gomez has proven that rather than getting back with your ex, get back at them with a sexy revenge dress. 
Feature Image: Instagram
© 2023 THE GOOD GLAMM GROUP