Just when we thought it is going to be a slow week, Netflix decided to treat us with the most awaited trailer of the year—Never Have I Ever Season 3. After the emotional roller coaster ride that season 2 gave us, we are ready to see Devi Vishwakumar (Maitreyi Ramakrishnan) and Paxton Hall-Yoshida (Darren Barnet) walking the halls of Sherman Oaks High hand-in-hand. But, there is a twist in the story!
Season 3 is all set to introduce a good-looking Indian boy and now we wonder if he will be a threat to #Daxton. NGL, we are waiting with bated breath to watch the drama unfold. 
#Daxton Is Finally Happening
After months of fighting the battle of Team Ben and Team Paxton, we finally have a real winner and now we get to watch their romance unfold. As Eleanor Wong (Ramona Young) says in the trailer, "The debut of 'Daxton' was unreal. Your social status has skyrocketed so much that now people hate you." Now, that Devi's Daxton dream has been fulfilled, it will be fun to watch them navigate their relationship. 
What Is Going To Happen To Kamala?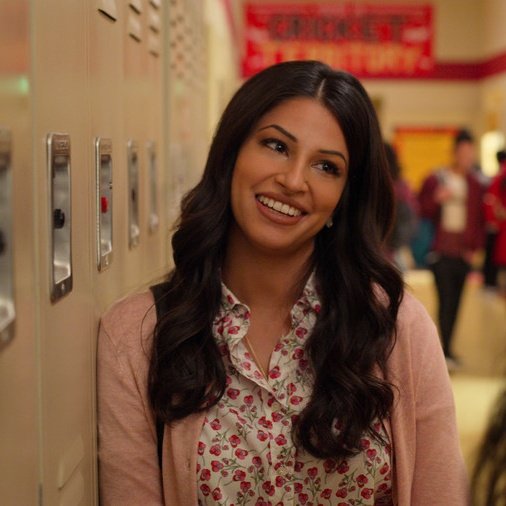 NGL fam, Kamala Nandiwadal (Richa Moorjani) is one of our favourite characters on Never Have I Ever and we are dying to see what is going to happen between her and Devi's teacher Manish Kulkarni. By the end of season 2, Kamala made the most badass move and called it quits with Prashant. Now, we are waiting to see how things are going to turn out for our lovely scholar!
Will There Be Nalini+Jackson Ship Now?
One of the most heartwarming moments in Season 2 was the blooming romance between Devi's mom Nalini Vishwakumar (Poorna Jagannathan) and Jackson (Lonnie Rashid Lynn). After grieving for Mohan (Sendhil Ramamurthy) for a long time, we wonder if our favourite dermatologist is ready to give love a second chance. While Devi is not on-board with the idea of her mom dating again, but we all know once Nalini has made up her mind nothing can stop her. TBH, we are already shipping #Jalini!
Who Is The New Guy?
Just like season 2, the latest season of Never Have I Ever has also presented us with a new Indian face and he is hella cute. The trailer has not revealed any deets about this new guy in the Sherman Oaks High school but we can already see a love triangle brewing. After the entire Team Ben v/s Team Paxton drama, we are surely excited to see how Devi will handle this situation. We really hope you have learned a lesson or two from your past Devi!
We cannot wait for Devi's misadventures to make us laugh again! BRB, calling our girlfriends for the Never Have I Ever Season 3 binge fest.
Featured Image: YouTube