Bollywood is notorious for setting expectations high, be it romanticising stalking or raising the bar for the first day of college. And depicting what newlyweds do on their suhaagraat is no different either. The decorated bed, the bride in her ghungaat and the groom chugging a glass of milk for that boost of energy during the love-making session.
But alas! This is not how a typical first night goes for most newlyweds in India. IRL, couples are either too tired or too nervous to get down to the business straight away. Further, with love marriages escalating in India, the concept of 'first night' is also somehow vanishing. 
So what actually happens on the suhaagraat? Well, we got our hands on real people's experiences shared on Quora and Reddit. And oh-boy, it is definitely not what we expected!  
The Night Was Pin-Ful
"Not sure about others but for me most of the time was gone in undoing the makeup, hair bun n that reception lehenga!! Fucking 100's of pins of different types and sizes. Safety pins, juda pins, saari pins, bobby pins what not!!"
No Sex Only Sleep
"Weird feeling: yes! But wedding rituals make you too tired and all you think about is a bed to crash in and get some sleep, so that next day you are ready for another set of poojas." 
Drank To Make It Less Awkward
"Wondered the same, had asked a friend of mine who had just got arranged married, he said both of them got drunk & then it wasn't awkward anymore. But I can imagine, there still must be a ton of awkward moments."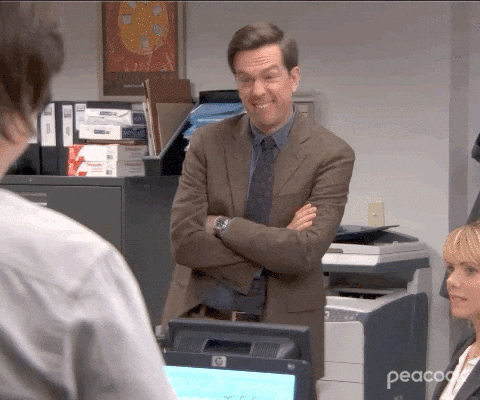 Nothing Happened
"In most arranged marriages barely anything happens in the first night. People are so tired with all day functions that you just go to sleep."
Tiredness Took Over The Magical Night
"So the girl gang left me in the room and dimmed the light leaving me on the bed (they made terrible mistake by dimming the lights) I was exhausted but was waiting patiently for my husband and then my phone started ringing waking me up. Yup! You guessed it right. I had fallen asleep, it was 6 in the morning and my husband was lying besides me."
Not As Erotic As Movies
"Been told it's awkward but people are generally extremely tired and doze off quickly. Don't know why movies and stories portray the first night as something erotic."
Sex Part Happened Days Later
"They are nothing like they are made out to be! It's tiring and all that's on your mind is to sleep. Plus the makeup and the jewelry take forever to come out, so its mostly just some cozying and oral sex and then sleeping. The sex part is usually later."
Took 4 Hours Just To Take Makeup Off
"It took 4 hours to make my partners make up undone. Another 2 minutes for clothes to undone. Another 30 seconds for me to undone. Well, for her, I dunno, girls are weird when it comes to sex. My SO always complain me of not been able to have longer sessions."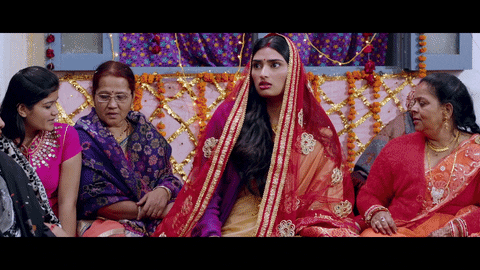 Knew More About My Watchman Than My Wife
"On our big night, it was 2 strangers in a room. I knew more about my watchman than my wife. We didn't do any thing on that night, since we were strangers and very tired of the long rituals from our marriage."
We Counted The Number Of Flowers
"When my cousin brother got married, we got his room decorated for the wedding night with the flowers, similar to what happens in the movies. I asked my sister(already married) that do they actually do what happens in the movies on their very first night? She told me "no",they actually count the no. of flowers,and whosoever wins get a gift."
Too Tired To Do Anything
"Were too tired..simply congratulated each other and went to sleep.."
Did It On Our Honeymoon
"We both thought that we are going to have some romantic sex but in reality we were so exhausted that we slept as soon as we laid on bed it was only in honeymoon when we finally did it."
Booked A Hotel Room, Ended Up Sleeping
"Well.. I take pride in telling that couples in our families don't go to decorated rooms. They book hotel rooms far far away from all the family members to avoid social embarrassment. Also, the entire marriage ceremony is very tiresome and of course previous days are too busy too to be engaging in romantic activities At the middle of the night."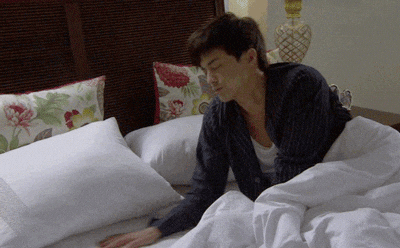 Wow, now we know what goes on behind those closed doors!
Featured Image: Instagram