Bleed Blue! Meet The Fierce Indian Cricketers Who Won The Women's U-19 T20 World Cup
'Tis the time for celebrations! India's U-19 cricket team defeated England by seven wickets at the first-ever ICC Women's T20 World Cup final on Sunday. 
This win feels personal and I'm shedding happy tears. Back in school, I tried starting a girls-only cricket team but the idea was quickly shot down by our physical education teacher. He asked, "Kya hi hoga ladkiyon ke cricket mei (What can we possibly do in girls' cricket)?" Well, each one of the incredible players in India's U-19 women's cricket team is the answer.
Meet these amazing women who just hit a big milestone by bringing home the first-ever ICC trophy in the category.
Shafali Verma, The Visionary Captain
Age: 19
Hometown: Rohtak, Haryana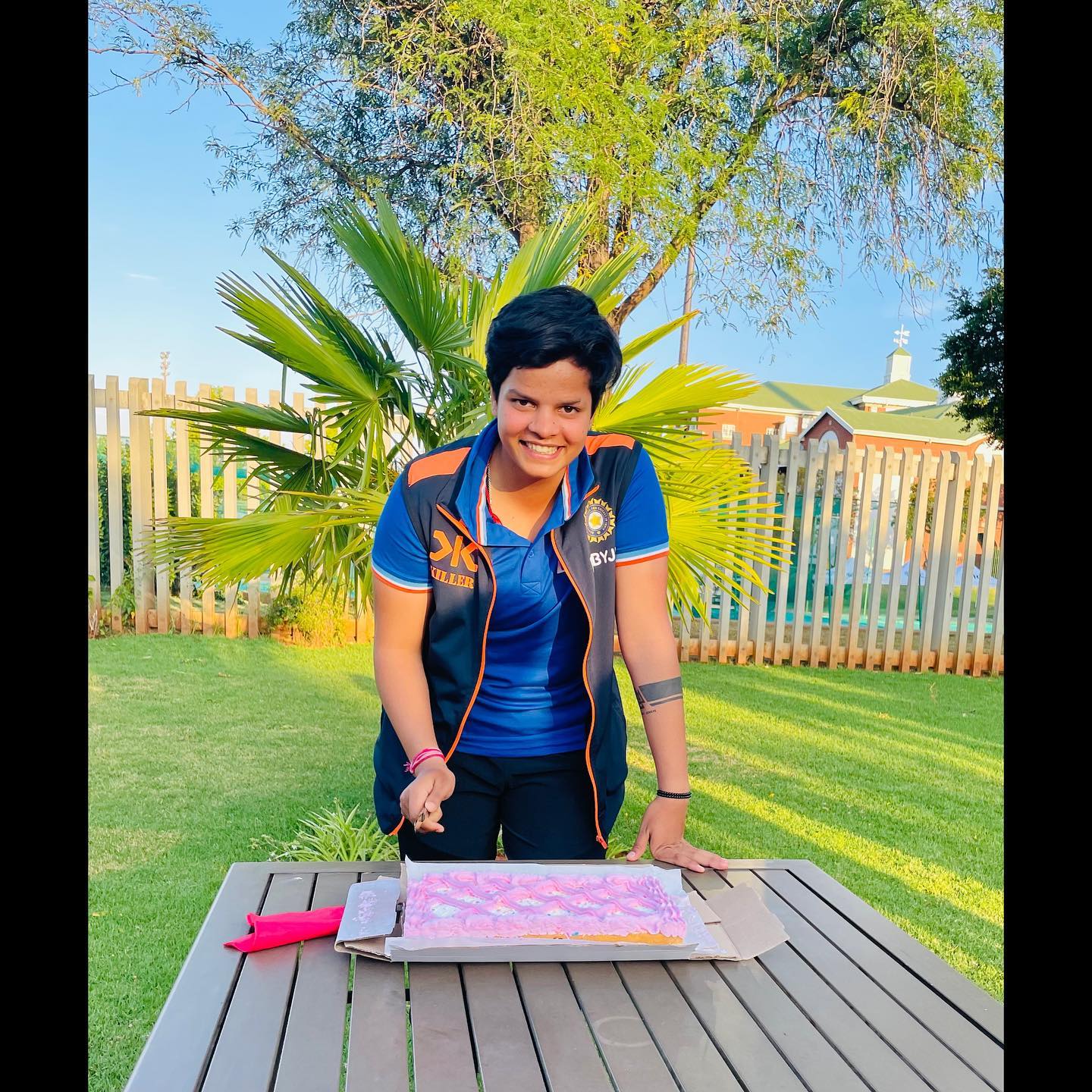 The right-handed player is a talented opener. Shafali started her cricket career disguised as a boy because there was no women's cricket team in the city. Today, she has become an inspiration for millions of girls in the country. As the captain, she pushed her team to polish their fielding which eventually led to their historic win.
Shweta Sehrawat, Commander In Line
Age: 18
Hometown: Delhi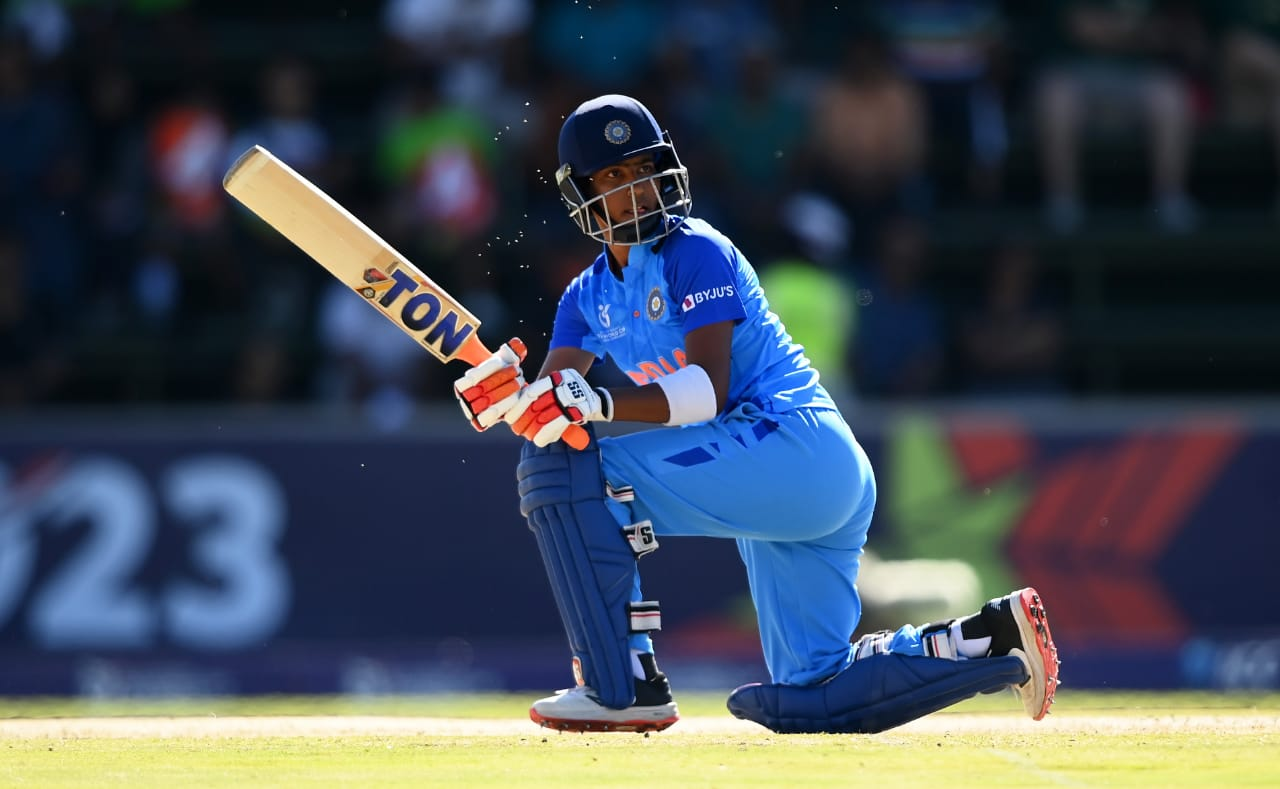 This opening batter played a crucial role in India's T20 World Cup 2023 triumph. Shweta is also a gifted spinner and is often compared to the Indian Women's National Cricket Team's very talented captain, Harmanpreet Kaur.
Richa Ghosh, Ruler Of The Stumps
Age: 19
Hometown: Siliguri, West Bengal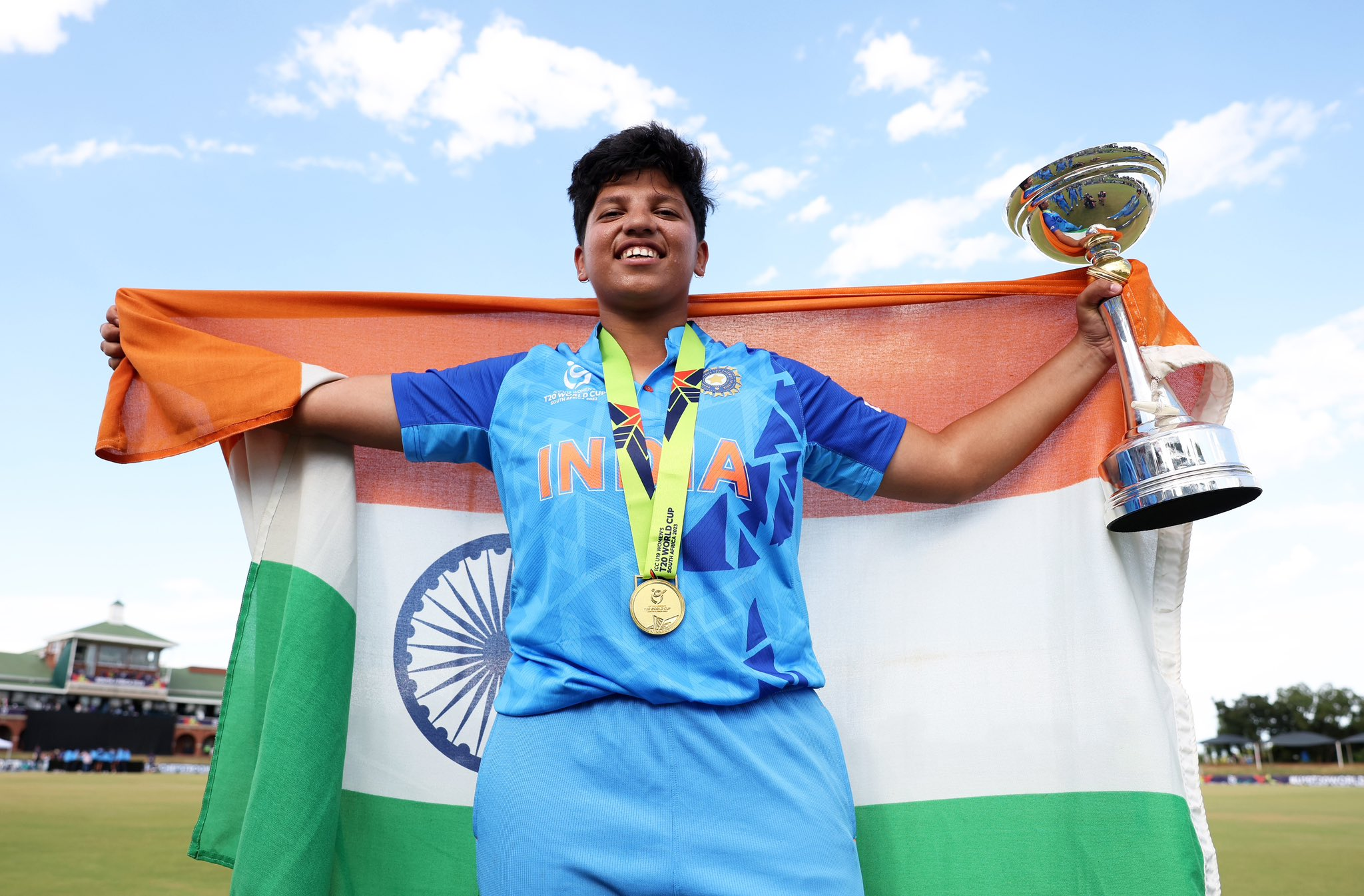 People say that MS Dhoni was one wicketkeeper who could change the game even while staying behind the wickets. I bet soon they will be saying the same about Richa. The keeper-batter has provided the team with the much-needed acceleration in the middle order. If Richa keeps up the pace, nothing can stop her from becoming the next big thing in the cricket world.
G Trisha, Woman Who Knows It All
Age: 19
Hometown: Siliguri, West Bengal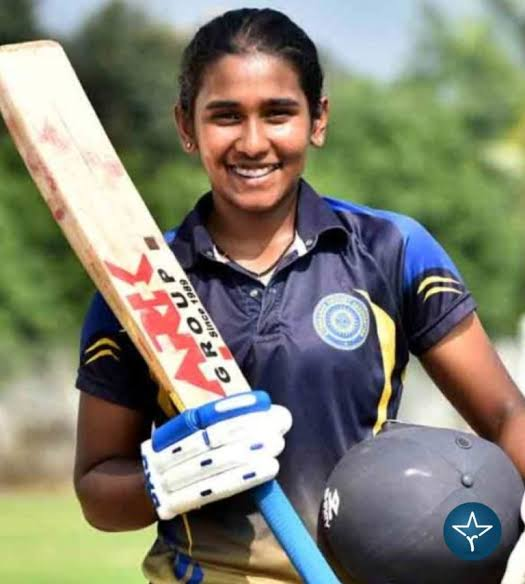 This all-rounder is a talented spinner who also knows how to score big on the pitch. She is regarded as a prodigy in the Indian cricket scene, courtesy of her father GV Rami Reddy who introduced her to the sport and trained her.
Soumya Tiwari, The Go-Getter
Age: 17
Hometown: Bhopal, Madhya Pradesh
At the beginning of her cricketing career, Soumya was rejected by coach Suresh Chainani as he did not give training to girls but she did not give up. Her resilience won Suresh over and he later agreed to train her. Today, she is one of the fierce batters in the Indian Women's U-19 team. A die-hard Virat Kohli fan, Soumya also dons the No. 18 jersey just like her favourite cricketer.
Sonia Mendhiya, Wizard With A Bat
Age: 18
Hometown: Haryana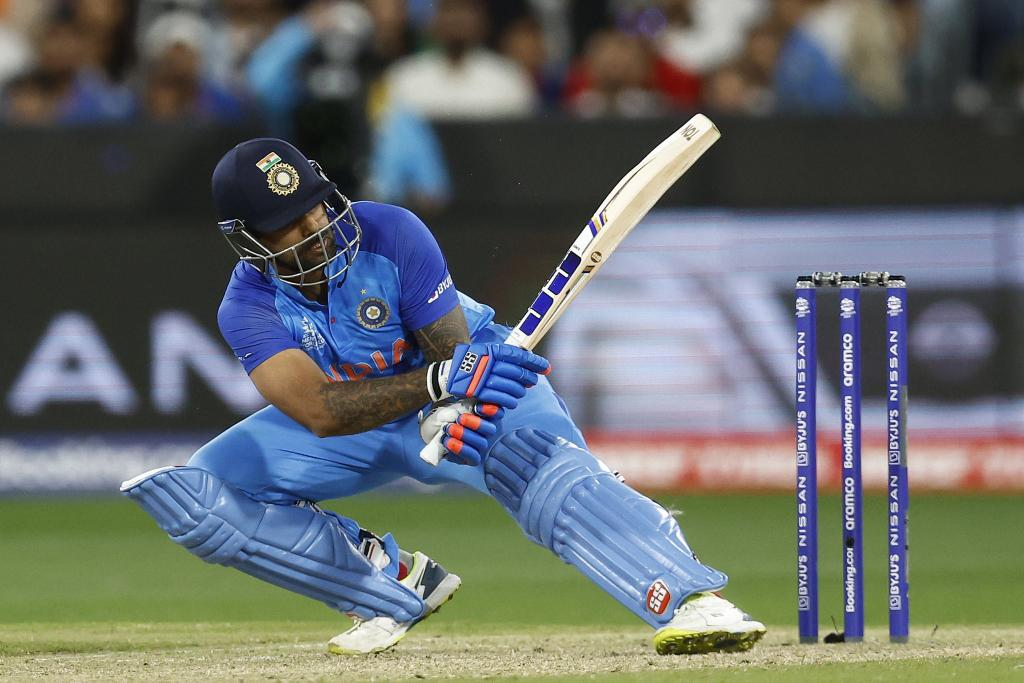 Sonia is an off-spinner and right-handed batter from Haryana. Having lost her father early, Sonia's journey to the world cup wasn't easy. It was her neighbours who encouraged her to take up cricket after noticing her potential as a young girl.
Hurley Gala, Destiny Chose Her For Cricket
Age: 16
Hometown: Mumbai, Maharashtra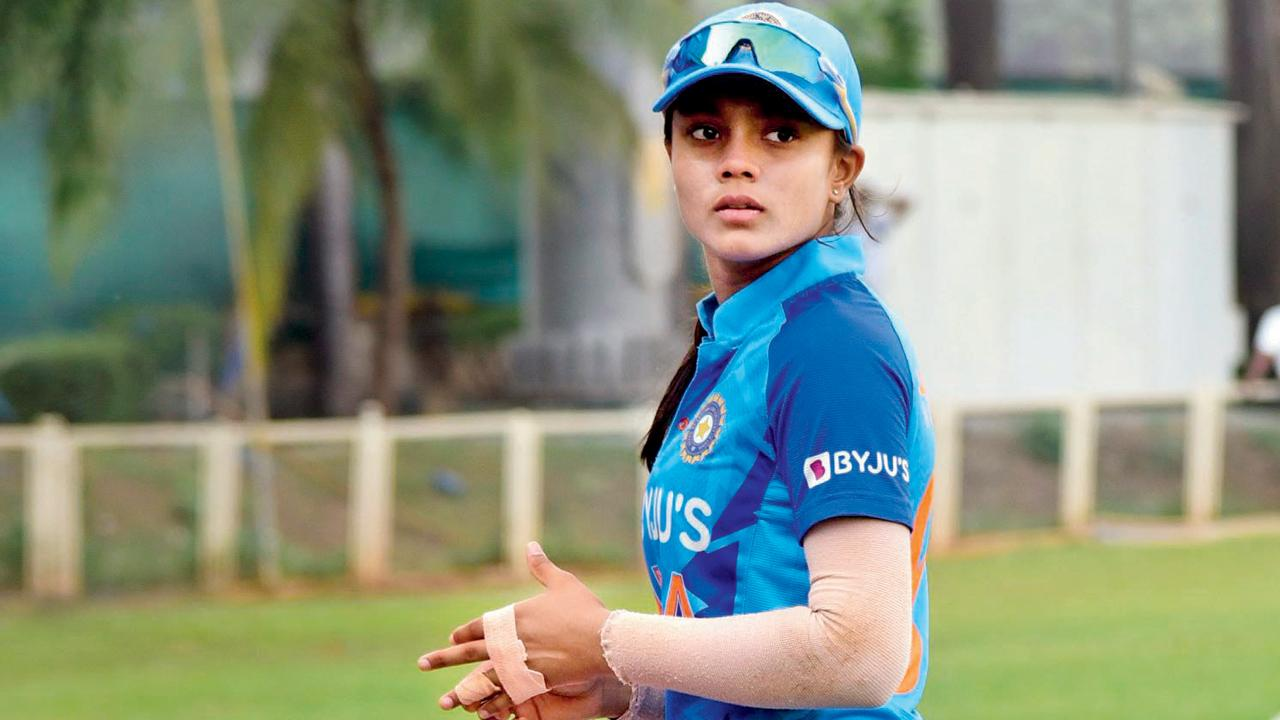 A woman of many talents, Hurley started off as a skater but life had other plans. At 11, she suffered an ankle injury that pushed her away from skating and eventually she found her flare in cricket. Today, she serves the team as an all-rounder.
Hrishita Basu, One Eye On Stumps, Other On Crease
Age: 19
Home: Howrah, West Bengal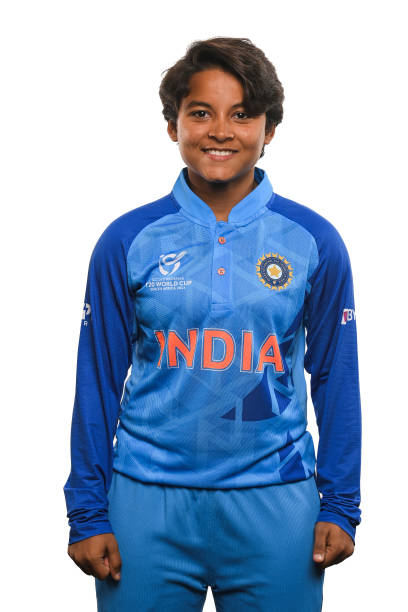 One of the stars of the U-19 ICC T20 World Cup, Hrishita is a batter and wicketkeeper. While she is relatively new in the team, her prowess behind the stumps and unorthodox shots have made her a fan favourite already. Her cheetah-like reflexes are a treat for the eyes.
Sonam Yadav, Bowler With Panache
Age: 15
Hometown: Firozabad, Uttar Pradesh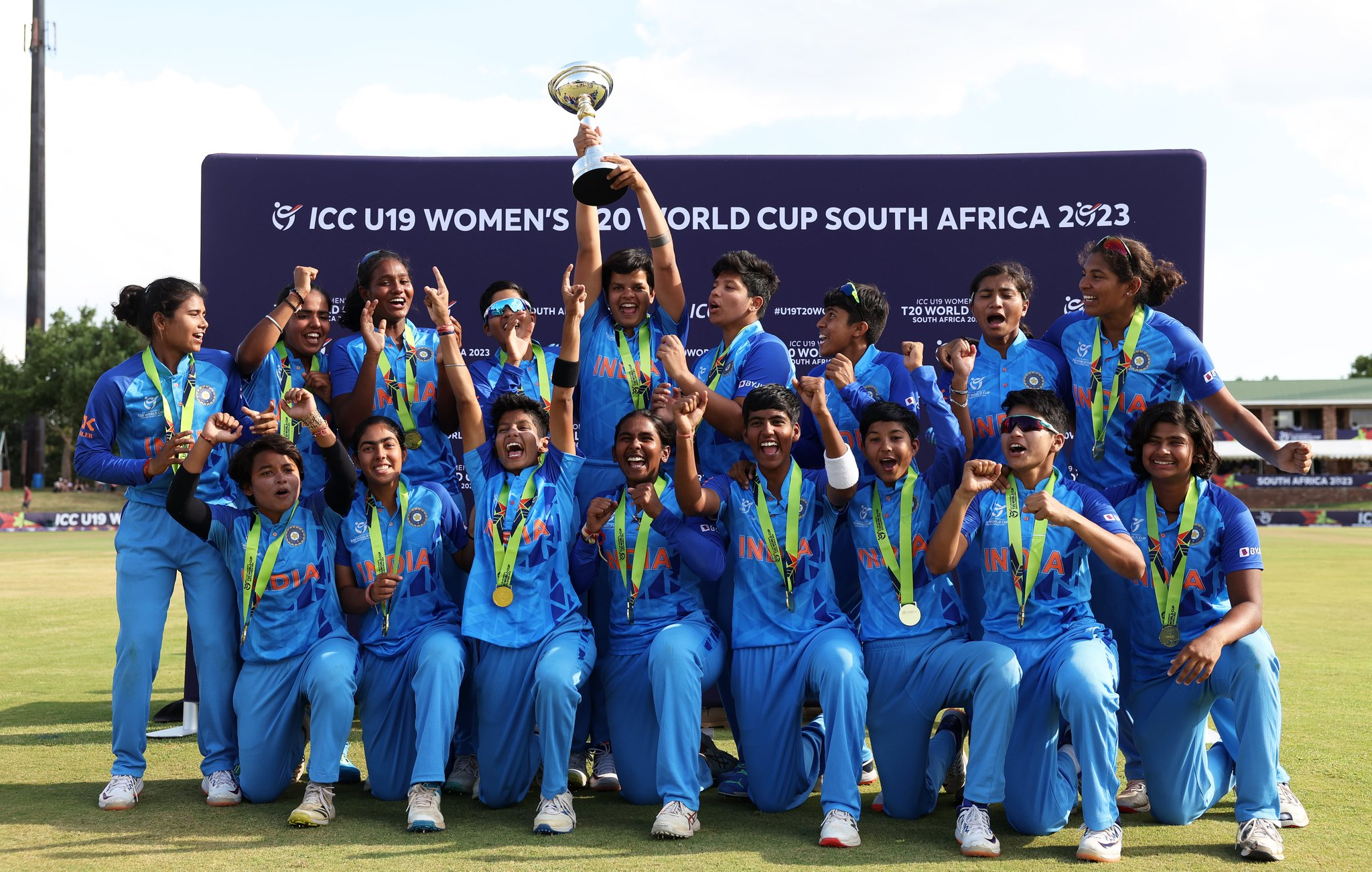 Sonam knew cricket was her calling when she was 13. She started trying for the team and got in as a left-arm orthodox bowler. This 15-year-old's journey is just beginning and I am excited to see her career soaring from here.
Mannat Kashyap, The Deadly Wicket Machine
Age: 19
Hometown: Patiala, Punjab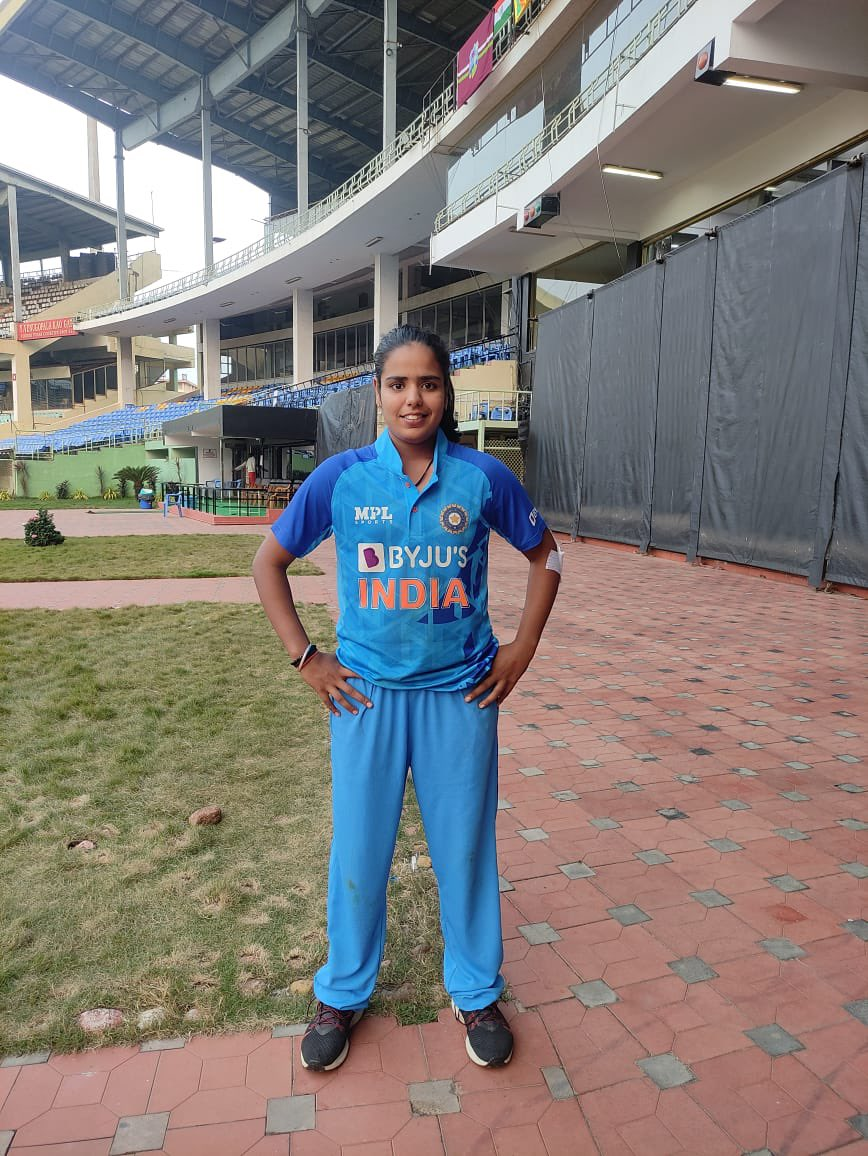 Mannat is the star bowler of the Indian Women's U-19 cricket team. She took nine wickets in six matches while bowling brilliantly in the tournament. No wonder she is being called Mannat "the golden arm" Kashyap.
Archana Devi, She Came, She Saw, She Conquered
Age: 18
Hometown: Kanpur, Uttar Pradesh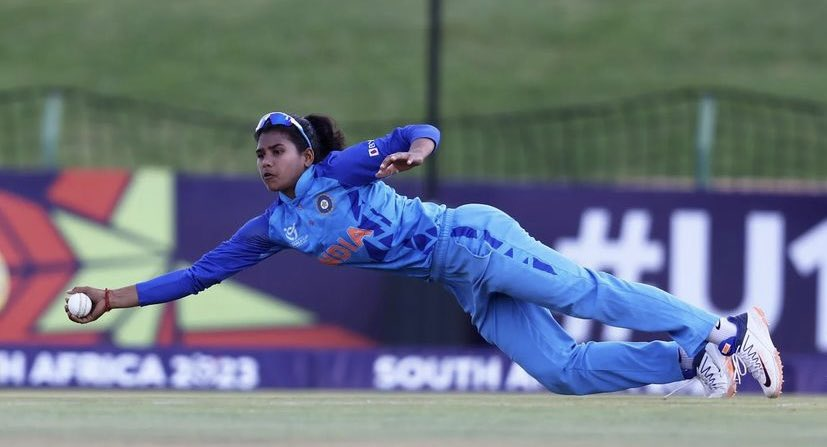 Archana's story is tailor-made for the silver screen and I am here to tell you why. The cricketer's mom lost her husband to cancer and a son to a snake bite after which she was termed a 'daayan' (witch). When Archana started playing cricket, the mom and daughter were shunned by relatives and neighbours. But she made it to the team against all odds; the rest is history. 
Parshavi Chopra, Meet The Baller Bowler
Age: 16
Hometown: Greater Noida, Uttar Pradesh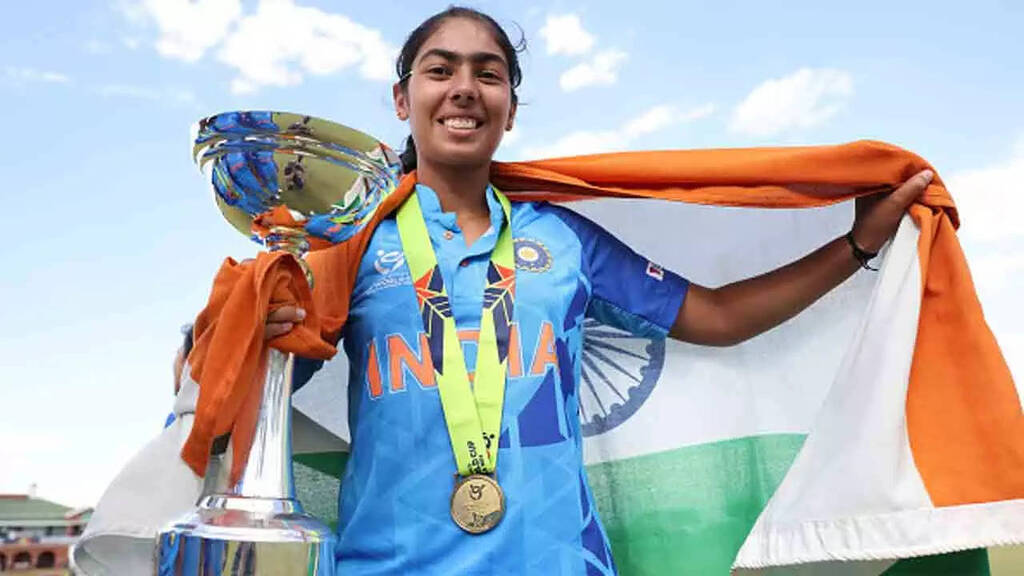 Parshavi is an all-rounder who made heads turn with her dedication on the field. She scalped 11 wickets in six matches and that is commendable.
Titas Sadhu, Queen Of Bowling Over
Age: 18
Hometown: Chinsura, West Bengal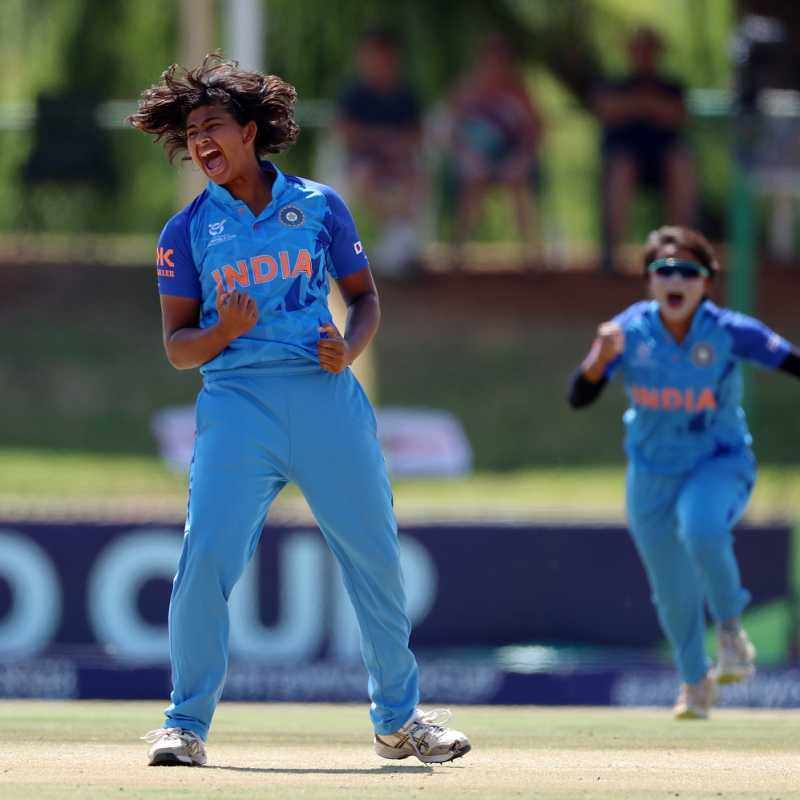 Titas is a right-arm fast bowler who is equally deadly with a bat. In the winning match, it was Titas's early wickets that helped India to dominate the game from the first over. 
Falak Naz, Bowling Or Batting? Winning At Both
Age: 18
Hometown: Allahabad, Uttar Pradesh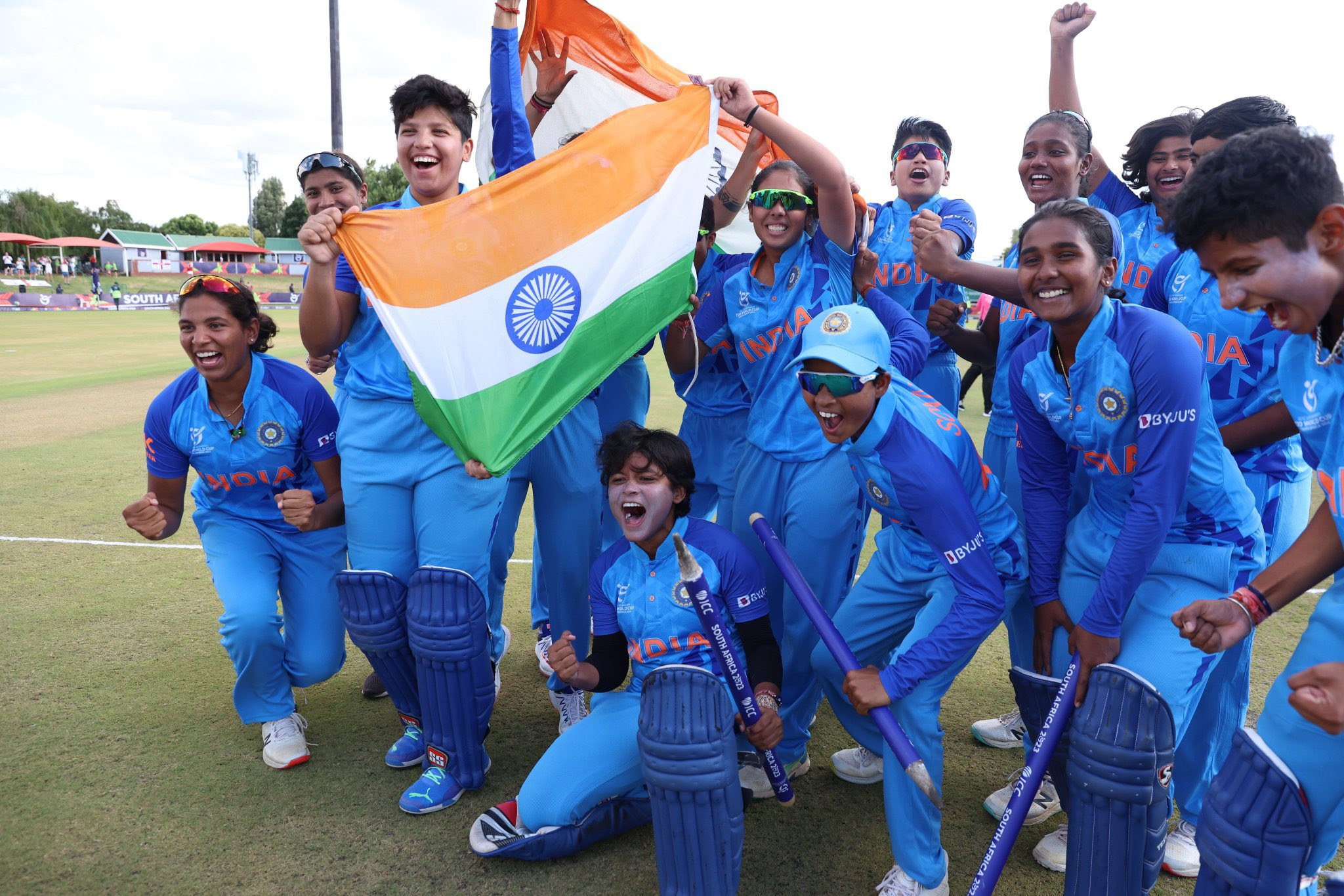 This 18-year-old braved crippling poverty to make her way to the ICC U-19 Women's T20 World Cup. She started playing cricket at the age of 12 and her passion caught the eye of coach Ajay Yadav in 2015. He trained her free of cost and today she is the star of the country.
Shabnam, Young Gun With A Dream
Age: 15
Hometown: Andhra Pradesh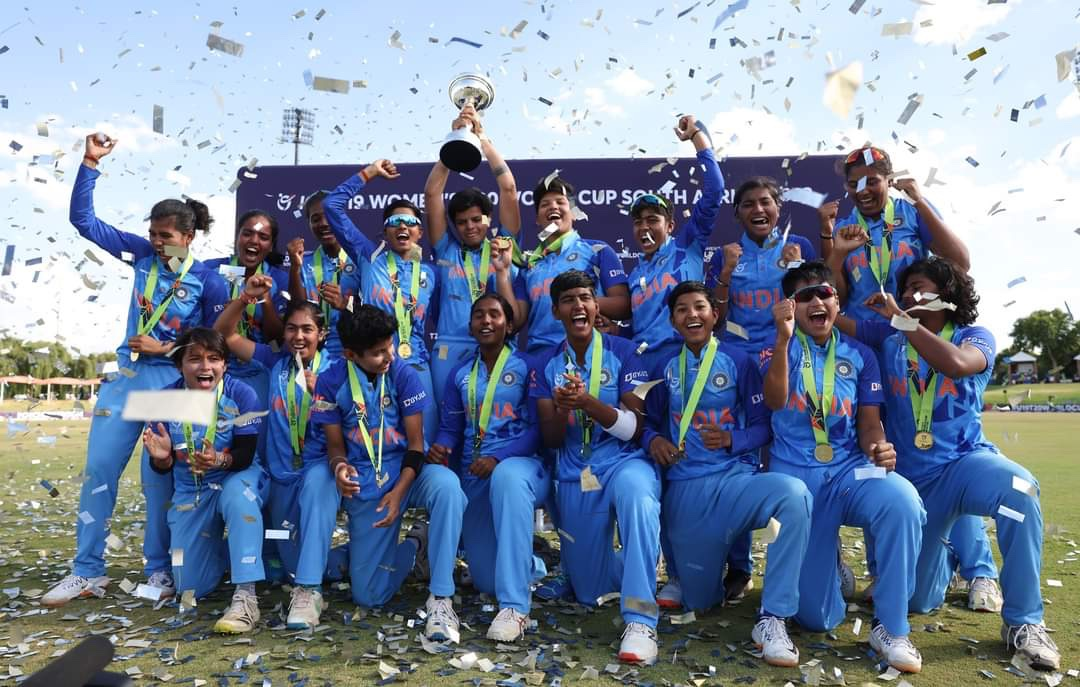 The 15-year-old right-arm pacer is one of the youngest members of the Indian squad. Shabnam is inspired by Jhulan Goswami and she wishes to follow in her footsteps. 
These incredible crickters are ruling our hearts. I am so proud of these 'Women in Blue' who have paved the way for millions in the country. Congratulations, team India!
Feature Image: Twitter
© 2022 THE GOOD GLAMM GROUP