6 Longest Kissing Scenes From Bollywood Movies
"A kiss is a lovely trick designed by nature to stop speech when words become superfluous." – Ingrid Bergman 
Kissing on screen is an art form, just like acting and dancing. Some of our B-town stars have mastered this art, and a few of these steamy scenes lasted longer than expected.
Scroll down to take a look at the longest kissing scenes in Bollywood: 
Mallika Sherawat & Emraan Hashmi (Murder)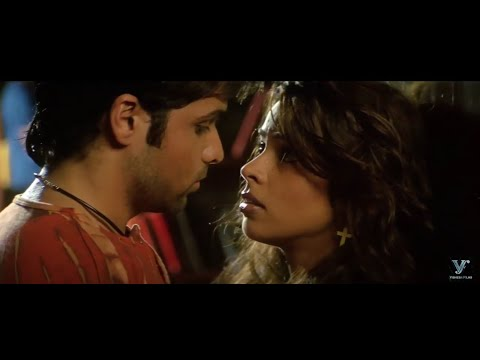 This list would be incomplete without the "Serial Kisser of Bollywood" Emraan Hashmi. Murder (2004), his most successful film, alongside Mallika Sherawat, featured the co-stars kissing for an extended period of time. Almost a quarter of the film was made up of kissing scenes, all of which lasted at least two minutes.
Karisma Kapoor & Aamir Khan (Raja Hindustani)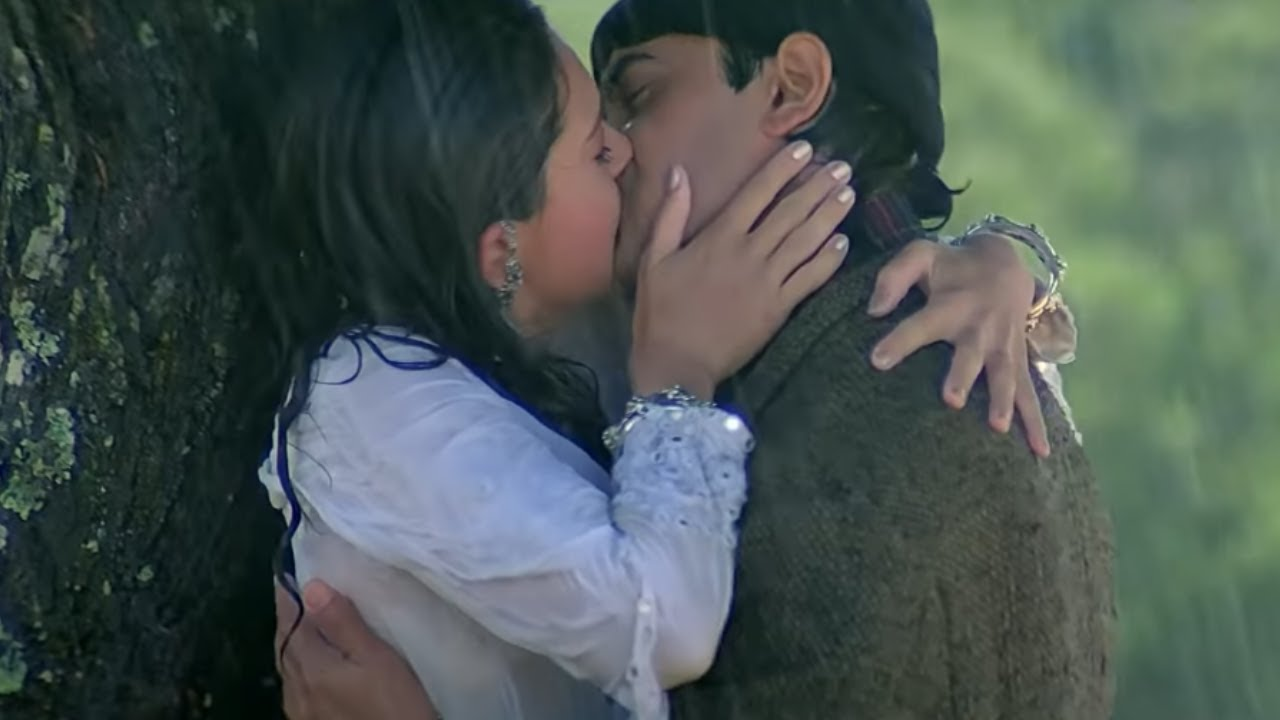 Raja Hindustani, starring Karisma Kapoor and Aamir Khan, got released in 1996. At a time when on-screen kissing was considered taboo in India, the actors performed a long scene in the film for nearly two minutes. Quite gutsy for that time! 
Anushka Sharma & Ranveer Singh (Band Baaja Baaraat)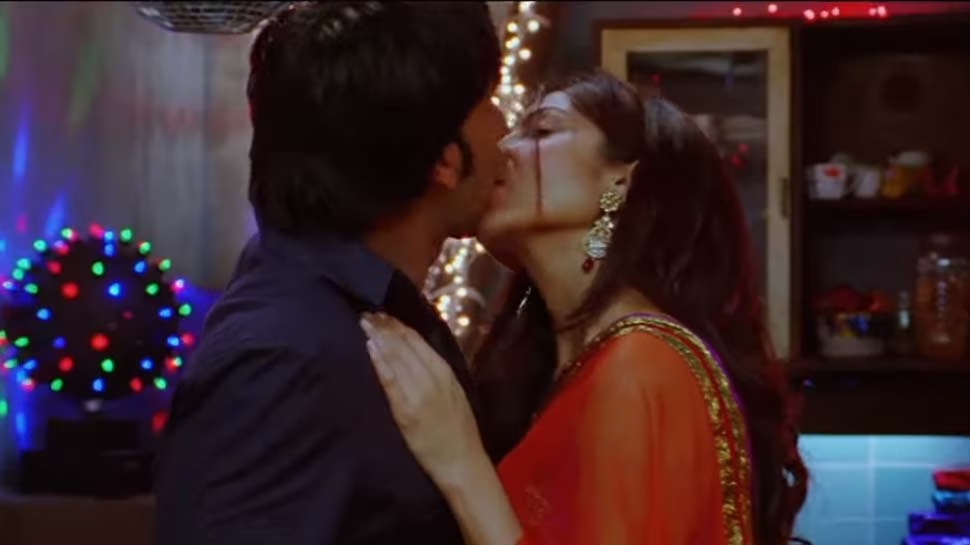 Ranveer Singh's debut film, Band Baaja Baarat, was a success due to relatable performances and a compelling storyline, but his chemistry with Anushka Sharma was also a factor. The film also featured one of Bollywood's longest kissing scenes, which lasted a little over two minutes.
Katrina Kaif & Aditya Roy Kapur (Fitoor)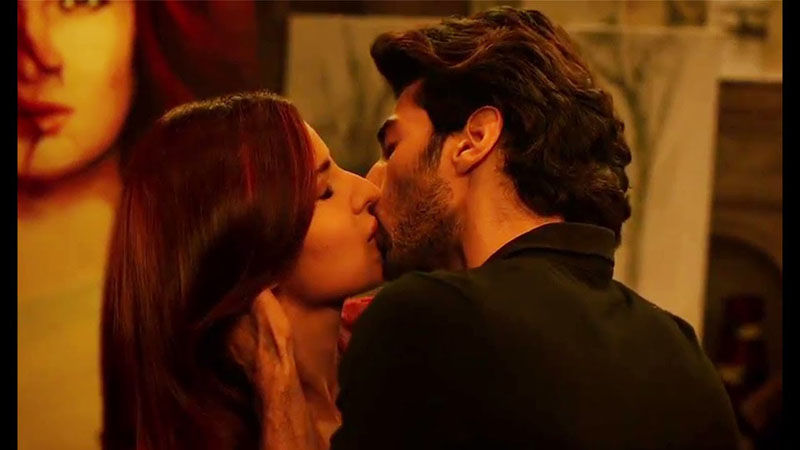 Although Katrina Kaif and Aditya Roy Kapur's 2016 film Fitoor did not perform well at the box office, it was praised for its passionate scenes and aesthetic shots. The actors had sizzling chemistry, which was clearly seen in one such kissing scene, which was reported to be three minutes long!
Katrina Kaif & Hrithik Roshan (Zindagi Na Milegi Dobara)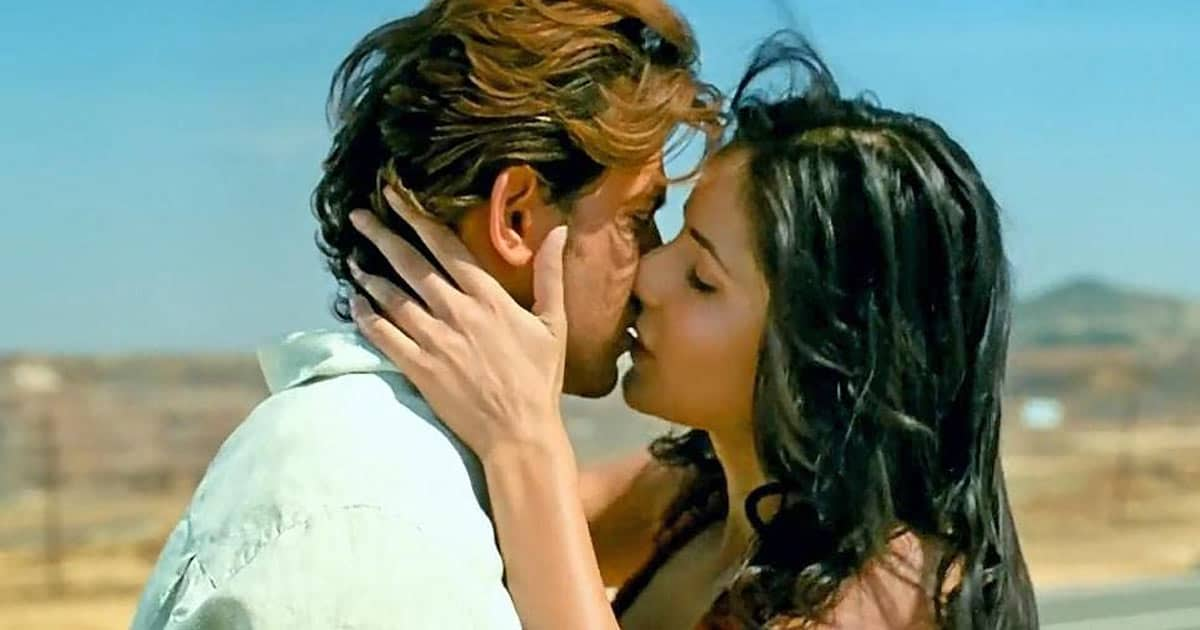 This scene between Katrina Kaif and Hrithik Roshan in Zindagi Na Milegi Dobara gave everyone butterflies in their stomach! But did you know the kiss was actually three minutes long? It was so long that director Zoya Akhtar had to cut the majority of it to fit it into the film. I'm curious where we can see the uncut version. 
Devika Rani & Himanshu Rai (Nagan Ki Ragini)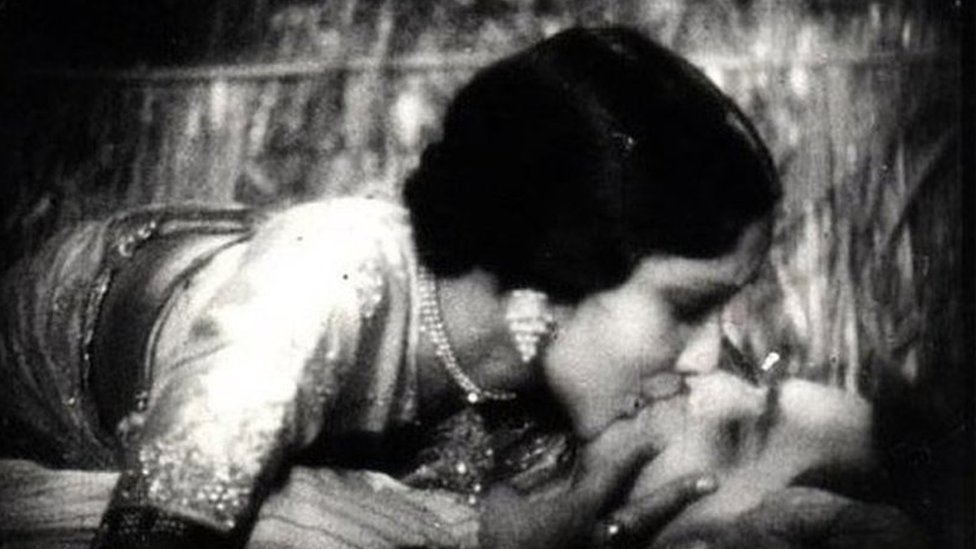 You'd be surprised to learn that the first kissing scene in Bollywood was filmed in 1933! Not only that, but it also holds the record for the longest kiss in Hindi cinema history! The kiss was between Devika Rani and Himanshu Rai in the film Nagan Ki Ragini. It was said to have lasted a whole four minutes!
I'm convinced that these Bollywood actors engage in some intense breathing exercises. Is there any way they can be shared with us as well? 
Feature Image: Instagram
© 2023 THE GOOD GLAMM GROUP