Since the grand NMACC launch in February, there has been a lot of chatter about the Ambanis. Not just Indians but the world is in awe of their flamboyant style. People are busy discussing the huge diamonds worn by Ambani women and the expensive watches owned by Ambani men. Everyone wants to know more about their unbelievably luxurious possessions. However,  the Ambanis aren't the only desi clan that happens to be equal parts influential and stylish. Here's a list of some more:
The Poonawalla Family!
The Poonawallas are a swanky lot. Just Natasha is enough to give the biggest fashionistas in the world a run for their money. From a futuristic Mugler catsuit to a traditional Sabyasachi saree, you name it and she can carry it. This explains why we often spot Mrs Vaccine on all the most coveted red carpets across the world including the MET Gala and Cannes Film Festival. Meanwhile, Adar keeps it sharp in his Italian suits. Their kids Cyrus and Darius take after Adar as well!
The Kachhwahas Aka The Jaipur Royal Family
As descendants of Maharani Gayatri Devi, you have got to be crazy stylish. The newest crop of Jaipur royals i.e. the kids of Princess Diya Kumari didn't miss the memo. For the unversed, Diya is the mother of three—Gauravi Kumari, Padmanabh Singh, and Lakshraj Prakash Singh. While Laskh is still young, the other two have been making headlines with their sharp style. Both Gauravi and Padmanabh were invited to the Dior Couture show held in India and were among the best-dressed guests. But then again, they are always the best dressed in every and any room.
The Passi Family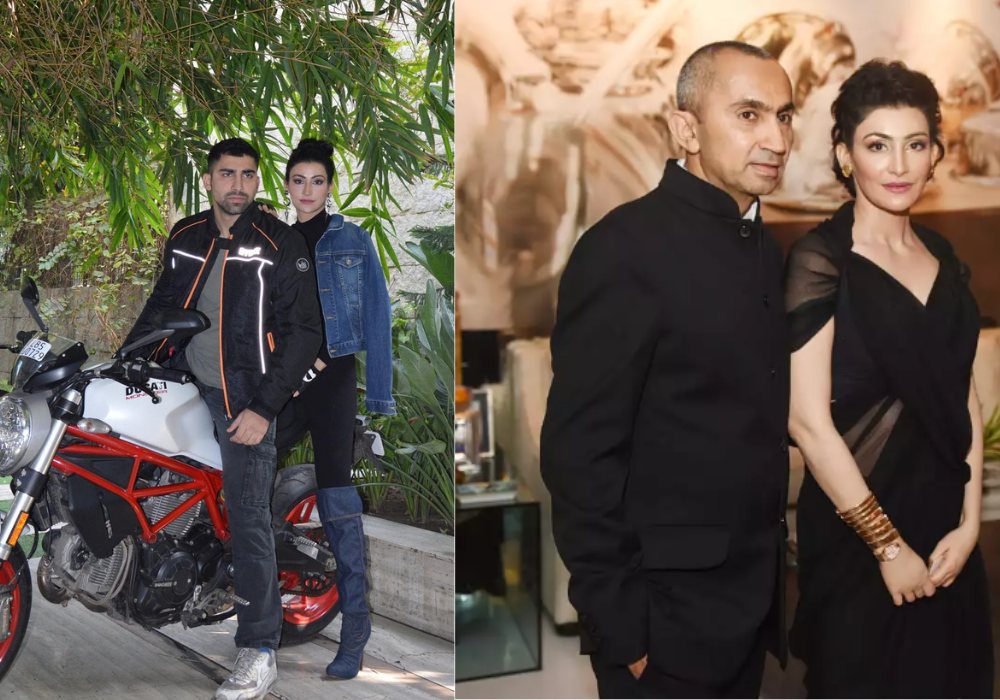 Shalini Passi is a renowned artist and art collector married to Sanjay Passi, the Chairman & Managing Director of PASCO Group. The family's love for art reflects in their style as well. Scroll through Shalini's Instagram and you'd see how she has a way of beautifully expressing herself with fashion. Sanjay never misses an opportunity to complement his super fashionable wife and they make a pretty stylish couple. Their son Robin, leads a low-key life but it is apparent that he gets his taste in clothes from his parents.
The Nanda Family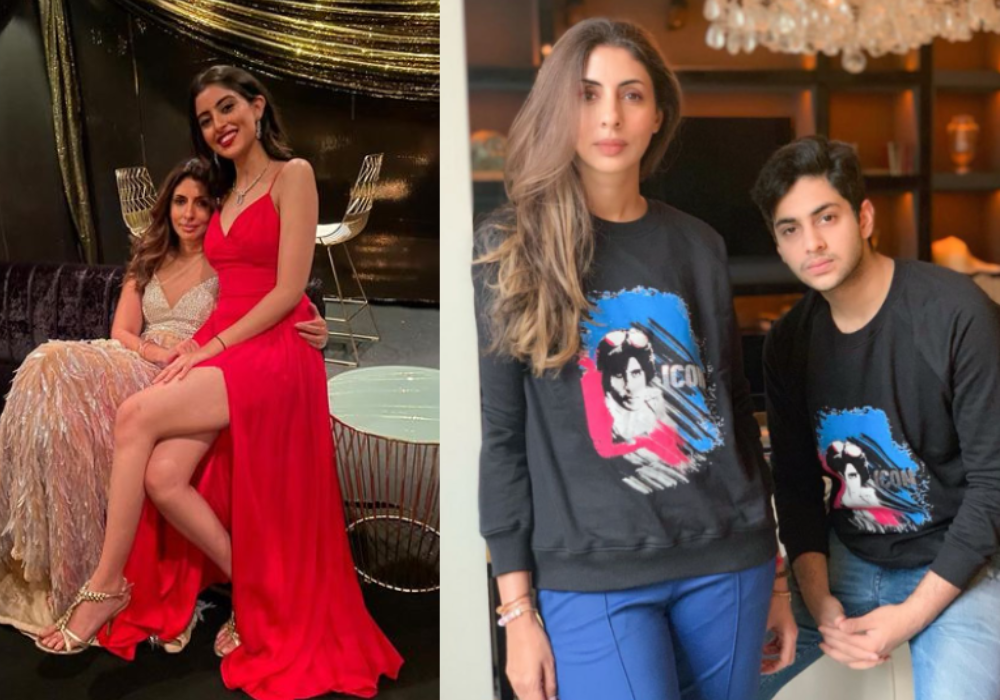 Shweta Nanda is married to Nikhil Nanda, the Chairman and Managing Director of Escorts Group. While Nikhil maintains a low profile, the rest of the fam likes to flaunt their designer fits. Shweta and Navya are close friends with Abu Jani Sandeep Khosla and often show up to events in beautiful handloom creations. They look equally glamm in their tasteful pantsuits and Western outfits too. Agastya has been staying away from the limelight ahead of his debut film but we can tell he like to keep it dapper as well.
I highly recommend you go through the Instagram feeds of these stylish desi bigshots for a hearty dose of fashion!
Featured Image: Instagram