Some of the most expensive diamond jewels in the world have an Indian story. Mouawad's L'Incomparable aka "the most expensive necklace" in the world is one of them. Oh, and it also has an Ambani connection!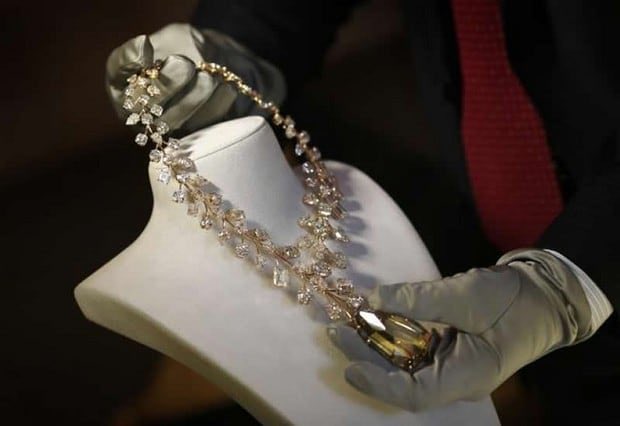 As per reports, the L'Incomparable necklace was given to Shloka Mehta by Nita Ambani as a wedding gift. However, there's some confusion about who owns it right now. Read on for all the details:
All About Mouawad's L'Incomparable
In 2013, Mouawad's L'Incomparable set the World Record for the "most valuable necklace" in the world. Back then, it was estimated to be priced at 55 million dollars, which amounts to upwards of Rs 451 crores. Today, the necklace's estimated price is considered to be around 60 million dollars i.e. over Rs 492 crores!
It is the internally flawless golden L'Incomparable Diamond weighing 407.48 carats that makes this necklace so valuable. The step-cut stone is the largest flawless diamond in the world! The necklace features 91 more white diamonds cut in various shapes which add 200 additional carats to this jewel!
Where Is The Diamond Now?
While reports suggest that Shloka owns the L'Incomparable, its world-renowned yellow diamond went on display at Sotheby's in 2022. It has also been further recut "to maximize the depth of its colour, brighten its hue, and improve its shape." The new shape has lowered its weight by over 100 carats. It is now a 303.10-carat diamond and the shield shape has changed to the classic pear!
The question is—did Shloka Ambani ever own the L'Incomparable? Could it just be a rumour or did she sell her diamond necklace to Southeby's? The suspicion only increases considering she was never spotted wearing the necklace!
Featured Image: Twitter