What is Bigg Boss without its dreamy love stories? This season, Rishton Ka Chakravyuh actor Ieshaan Sehgaal and model Miesha Iyer have been making waves with their PDA moments, adorable chemistry and more! 
While all this was enough to make them the most talk-about couple in the house, Ieshaan decided to take their relationship to the next level. 
Yes, you read it right! In less than a month, Ieshaan and Miesha have decided to get into a relationship. While it may seem a little soon, who are we to stand in the way of love? Now fam, allow us to tell you the whole story…
During Bigg Boss 15's latest Weekend Ka Vaar episode, Bollywood actress Shamita Shetty and Dil Vil Pyar Vyar star Vishal Kotian were given a task to conduct a radio show called The Akka Anna Show. The latter decided to tease Ieshaan a little and asked the actor to express his feelings for Miesha. Cause, why not?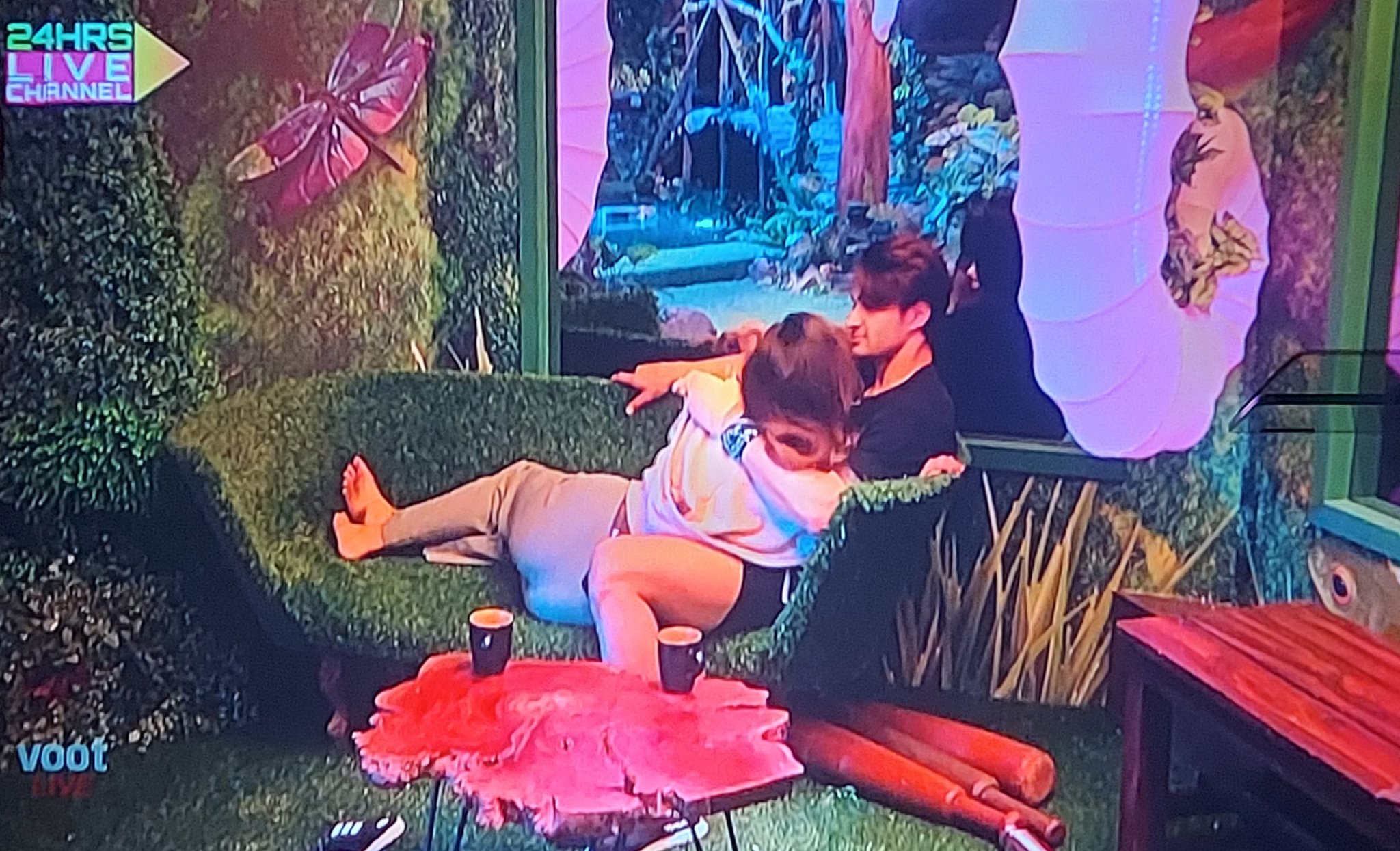 Without a second's hesitation, Ieshaan told everyone that he had never expected that he would fall in love on the show. After this open declaration of love, Ieshaan went down on his knees and said to Miesha, "The connection I feel with you, I feel with none."I Ieshaan, ask Miesha 'will you be my shine', Mieshaan?"
After this cute confession, Miesha was rendered speechless and hugged Ieshaan tightly. Well, if it feels right then why not go all in? 
However, the show's host Salman Khan is not impressed with their love story! During the Weekend Ka Vaar episode, he reprimanded Miesha for not following the rules of the Bigg Boss house. He said, "Aapki marzi hai aapko karna hai, lekin aise karo ki kisi ko pata na chale (It's on you if you want to do something, but you must do it in a way that nobody outside should know about it.)"
Salman also asked the two to remember that they are on national television and they should act a little responsibly.
We do agree with Salman here! It is easy to fall in love in the Bigg Boss house, but only time will tell if it lasts or not. So Miesha and Ieshaan, you two surely have massive challenges ahead!
Featured Image credit: Instagram