6 Of The Funniest Koffee With Karan Episodes You've Gotta Binge-Watch Before Season 7 Begins!
Our favourite chat show Koffee With Karan is back with a brand new season that is all set to premiere in 2 days. Koffee With Karan season 7 teaser showed us just a glimpse of what to expect, and we're ready for a whole lot of B-town gossip! With a promising KWK guest list this season, we already know the show is gonna be bigger and better than ever before. If you, like us, can't wait for the season premiere, why not spend the next two days binge-watching some of the most iconic and the best Koffee With Karan episodes? To get you straight to the good stuff, we have made a list of the funniest Koffee With Karan episodes that you just can't miss watching before season 7 commences!
The Most Hilarious Koffee With Karan Episodes That Had Us In Stitches!
We can't deny that each KWK episode has its share of hilarious moments. However, some of the episodes left us laughing out loud thanks to the celebrities' brilliant sense of humour, and sometimes extremely silly answers that we didn't see coming! Without further ado, here are some of the most hilarious Koffee With Karan episodes you need to re-watch ASAP. 
Akshay Kumar and Twinkle Khanna (KWK Season 5, Episode 2)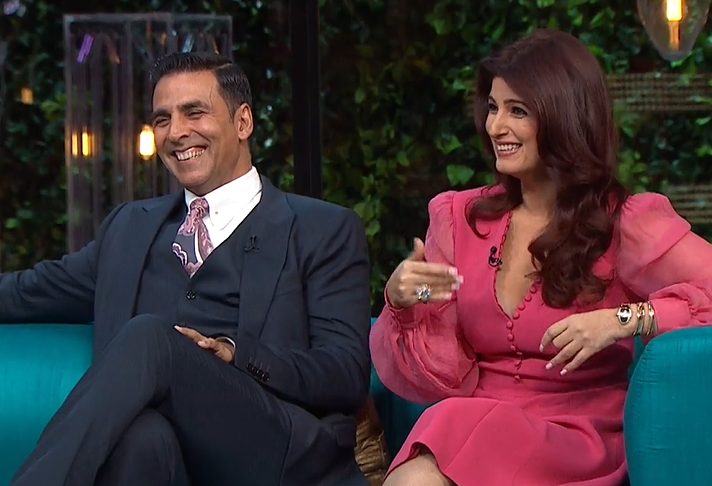 Akshay Kumar and Twinkle Khanna's KWK episode is hands down one of the most hilarious ones! Twinkle Khanna's candour and unfiltered humour makes the episode fun to watch, and she had the sassiest, wittiest answers to the famous Koffee With Karan rapid fire questions. From revealing how their relationship started as a fling to recalling how she nearly got arrested for unbuttoning her husband's jeans- this episode is a must-watch! 
Siddharth Malhotra, Alia Bhatt and Varun Dhawan (KWK Season 4, Episode 5)
If you're a Koffee With Karan fan, you already know why this episode is on our list of the funniest KWK episodes! Yep, that's right. We're talking about the GK round wherein Alia confidently gave a wrong answer, and shouted Prithviraj Chouhan when asked who the President of India was. Her answer left Siddharth and Varun in splits, and TBH, we still crack up every time we watch this episode. 
Ranbir Kapoor and Ranveer Singh (KWK Season 5, Episode 4)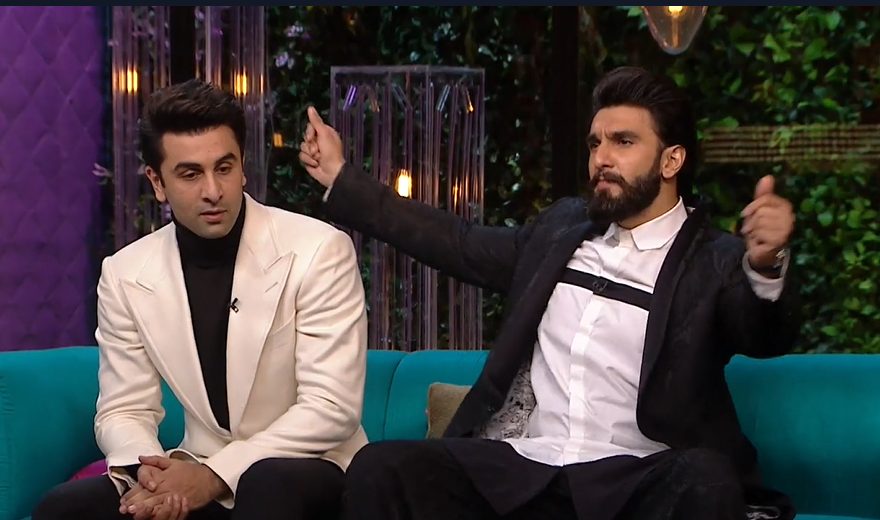 The energy of this Koffee With Karan episode remains unmatched! Ranbir Kapoor and Ranveer Singh made for a hilarious duo, and their banter throughout the episode is just too good to miss. From dancing on Chikni Chameli to discussing love, porn and loneliness- this was one unpredictable episode that left us in splits throughout!     
Sonam Kapoor and Deepika Padukone (KWK Season 3, Episode 3)
What makes this one of the funniest and the most iconic KWK episodes is that neither Sonam, nor Deepika held back or filtered their answers! This episode had just the right amount of sass, sarcasm and humour- all the reasons that we love Koffee With Karan for. 
Ranveer Singh and Akshay Kumar (KWK Season 6, Episode 2)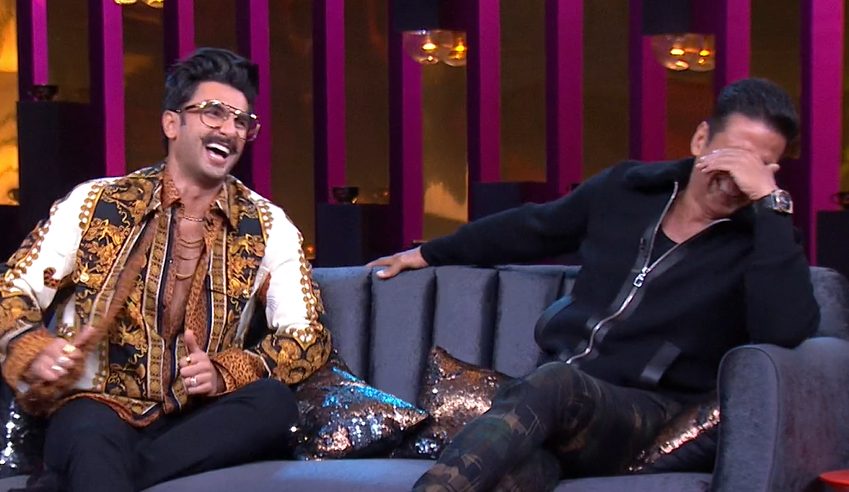 What happens when two of the liveliest, most energetic stars come together on Koffee With Karan? You get one helluva crazy episode! Ranveer and Akshay's episode was extremely amusing- right from their impromptu acting to their hilarious rapid fire round. Oh, and remember Ranveer enacting Akshay? "Shaadi hai, mai naach raha hu. Birthday hai, main naach raha hu. Mundan hai, bachcha ro raha hai, main naach raha hu." LOL!  
Shah Rukh Khan and Alia Bhatt (KWK Season 5, Episode 1)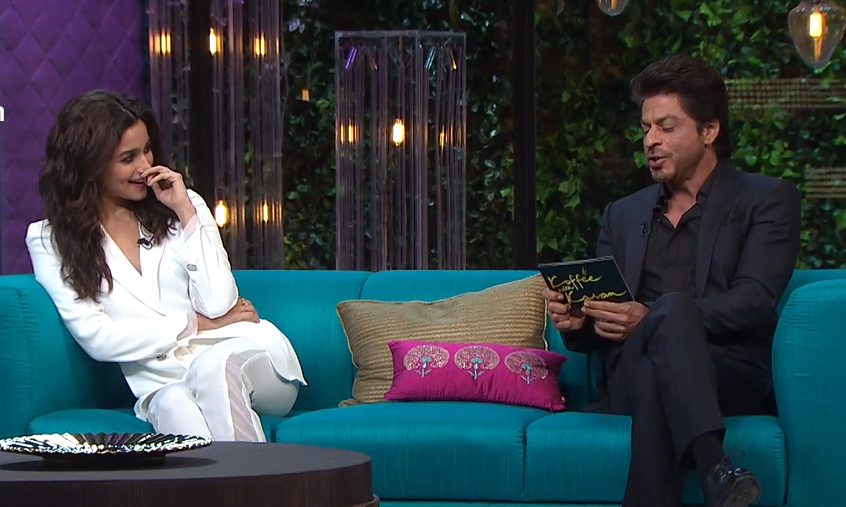 No Koffee With Karan episode with Shah Rukh Khan can ever be boring. But Alia and SRK made for a great team and their episode had some really hilarious moments that'll leave you in splits. Oh, and you just can't miss SRK reading out the recipe of butter chicken in a sensuous voice. It's absolutely ROFL-worthy! 
So fam, ready to binge-watch these Koffee With Karan episodes?
GLAMM Up Like a Star with a FREE gift: https://bit.ly/3HV6ATb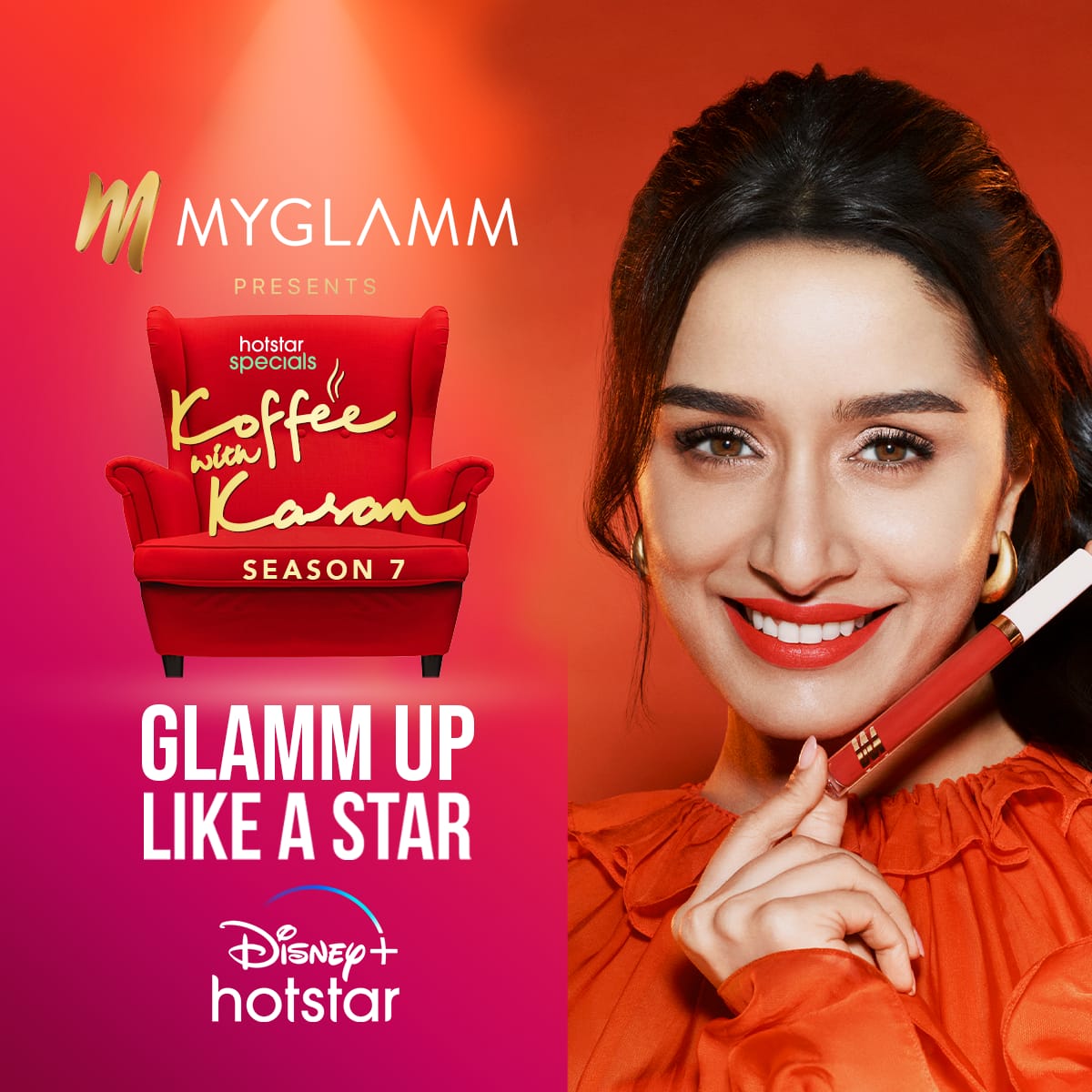 Also Read
Koffee With Karan Season 7 Games: Here are 7 games that we think should be introduced on the show this season to make it more entertaining!
Featured Image: Hotstar
© 2022 THE GOOD GLAMM GROUP