Best Honeymoon Places In India To Make Your Post-Wedding Getaway A Memorable One!
Has this never-ending pandemic with its series of travel restrictions thwarted your plans for a honeymoon abroad? Why not embark on your new journey as a married couple by taking a trip to somewhere purely desi and fun! After all, an unparalleled cultural and geographical diversity has gifted India with a treasure trove of romantic destinations throughout the country. Places that you had never previously given a thought about might just surprise you and your spouse! We are confident that somewhere in our list of the best honeymoon places in India, you will find a place that calls out to you!
Our list includes the best honeymoon destinations in India, cheap honeymoon destinations in India, honeymoon places in north India, honeymoon places in South India, and more!
Honeymoon Places In India
With so many places to choose from in a country so big, the decision to pick the honeymoon destination might get overwhelming. Here are our picks of the best honeymoon places in India where you can enjoy a great time and create long-lasting happy memories with your better half.
Manali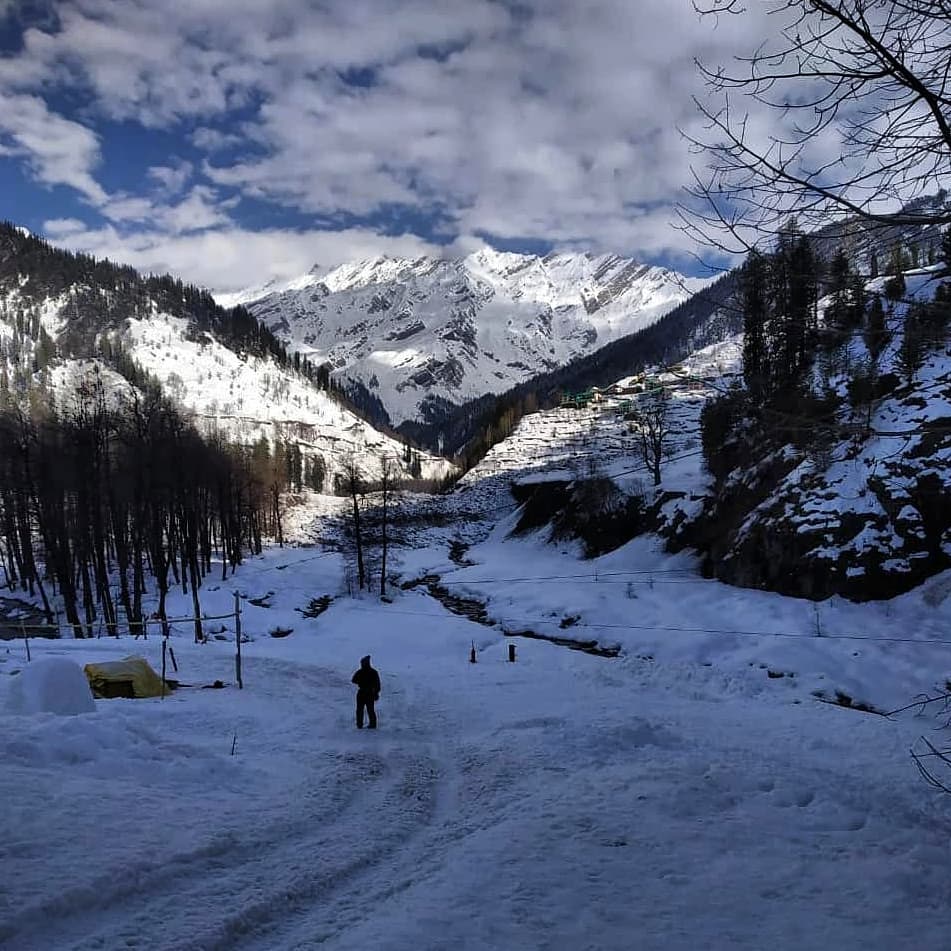 Nestled at the Northern end of the Kullu Valley, Manali is a heavenly destination waiting to be traversed. Manali offers couples an environment filled with peace and tranquillity combined with picturesque backdrops. A visit to places like Hidimba Devi Temple, Jogini Waterfall, Solang Valley, and Rohtang Pass with your partner will make for an unforgettable experience. For couples chasing that adrenaline rush, river rafting in the Beas River and other thrilling activities like trekking, hiking, or skiing are also available. Manali is among the most popular and the best honeymoon places in India that you'll enjoy visiting with your partner! 
Goa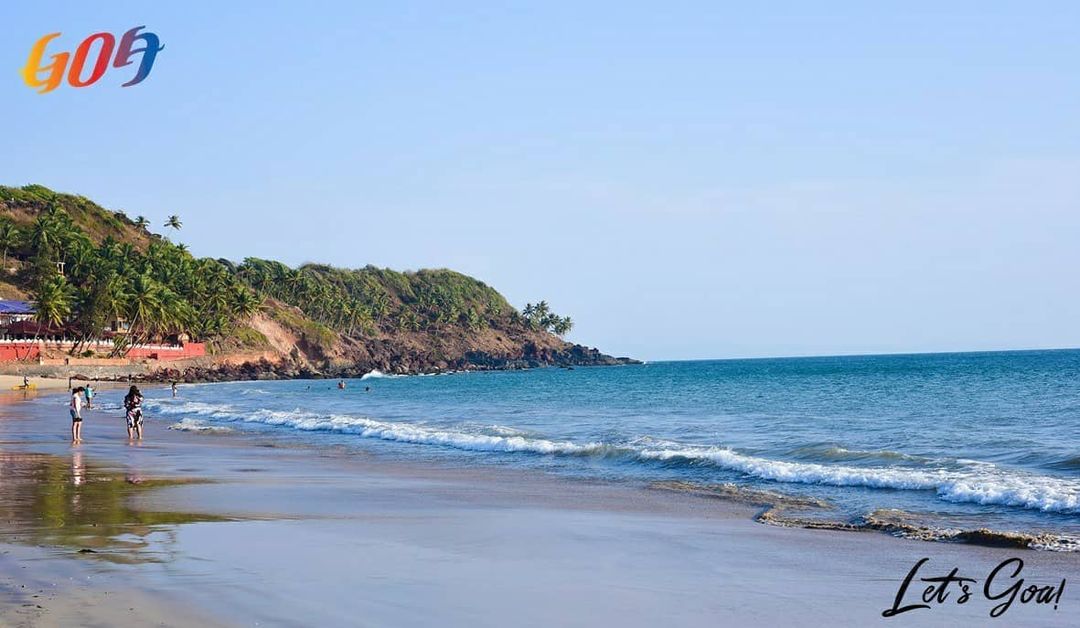 Did those failed Goa plans with your friends prevent you from experiencing this fabulous destination? Well, what better excuse to visit Goa than on your honeymoon! With exquisite beaches, countless landmark buildings boasting a combination of ancient Mughal and Portuguese architecture, and a party vibe all around, Goa is one of the best honeymoon destinations in India that won't let you down.  
Ooty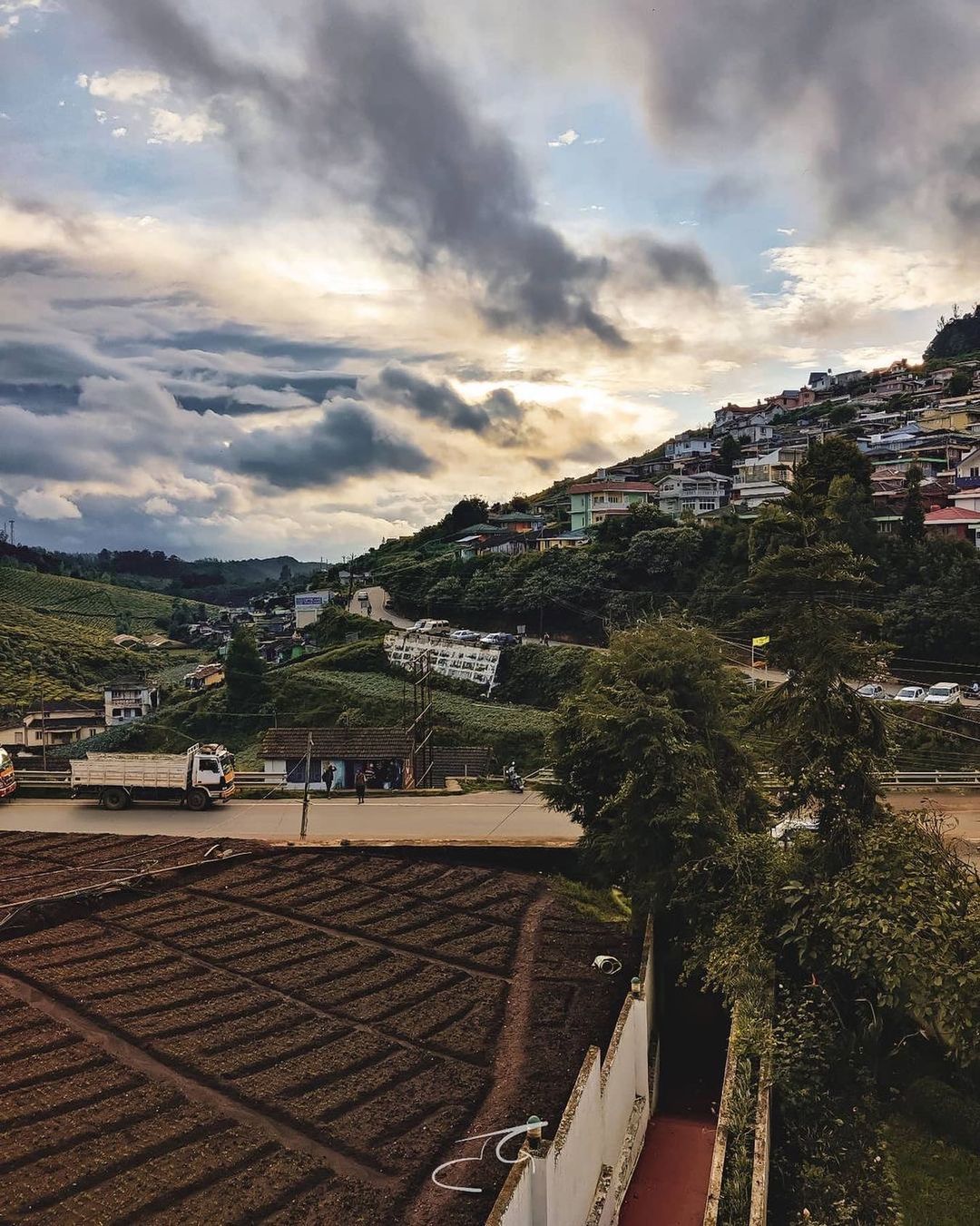 Ooty is immensely popular as one of the best honeymoon places in India. This hill station is surrounded by beautiful, lush green landscapes with the backdrop of the mighty Nilgiri Hills. Feel the romance in the air as you take the scenic route in a coach of the Nilgiri Mountain Railway with your significant other. Make sure to also explore the beauty of local lakes and national parks for an unforgettable experience.
Honeymoon Places in South India
With a natural diversity that includes long coastlines, dense forests, and spectacular hilly areas, there are unsurprisingly many amazing honeymoon places in South India. Experience the enchanting beauty of the south with your soulmate by your side.
Pondicherry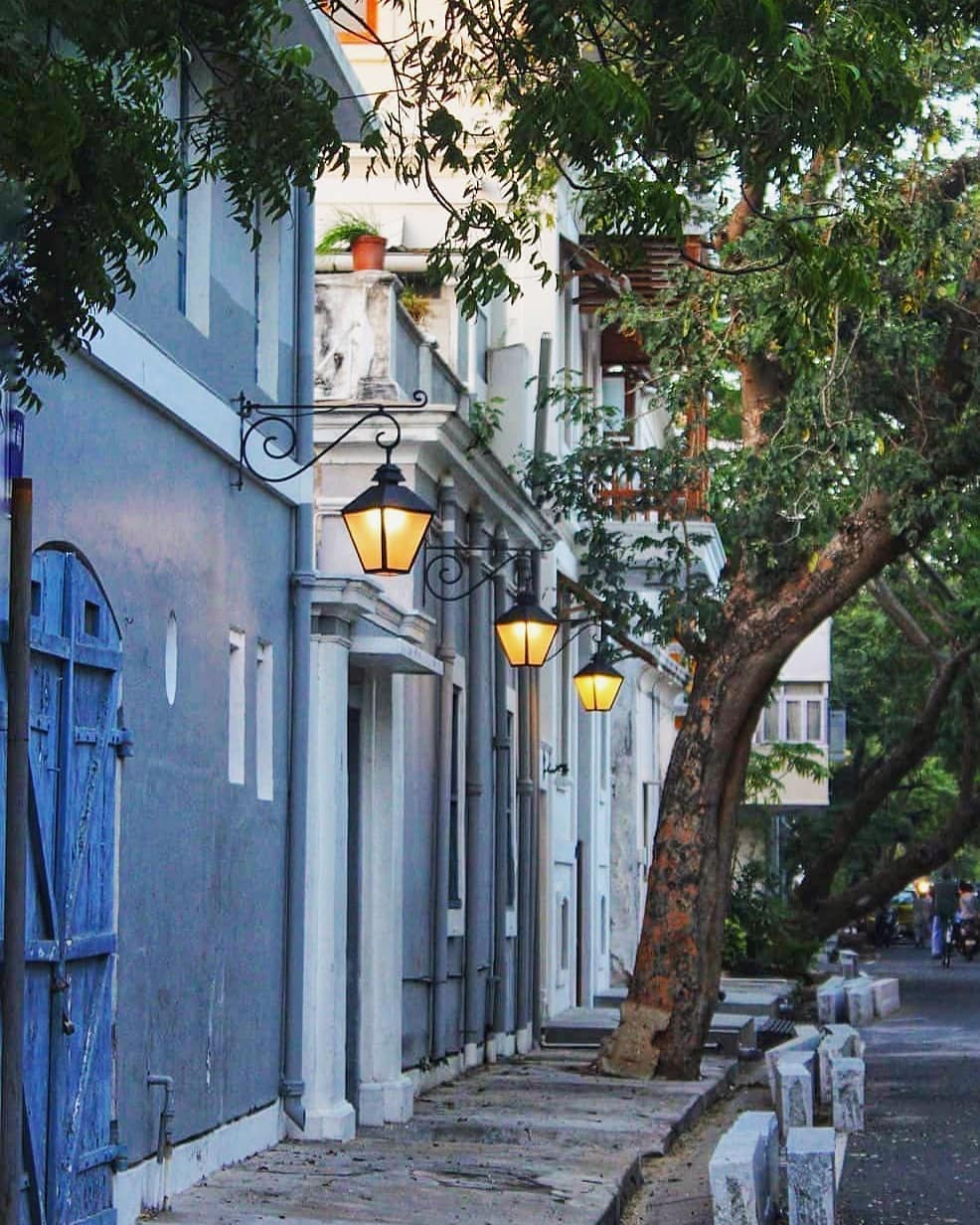 Nicknamed as 'Paris of the East,' a visit to the gorgeous city of Pondicherry will make you realize why it is called so. Create the most romantic moments with your loved one as you visit stunning Cathedrals or grab a bite at various authentic French-style coffee bars and bakeries. Take an evening stroll together through the famous Goubert Market and get some souvenirs to take back home. Pondicherry is one of the best honeymoon places in South India that is worth visiting! 
Munnar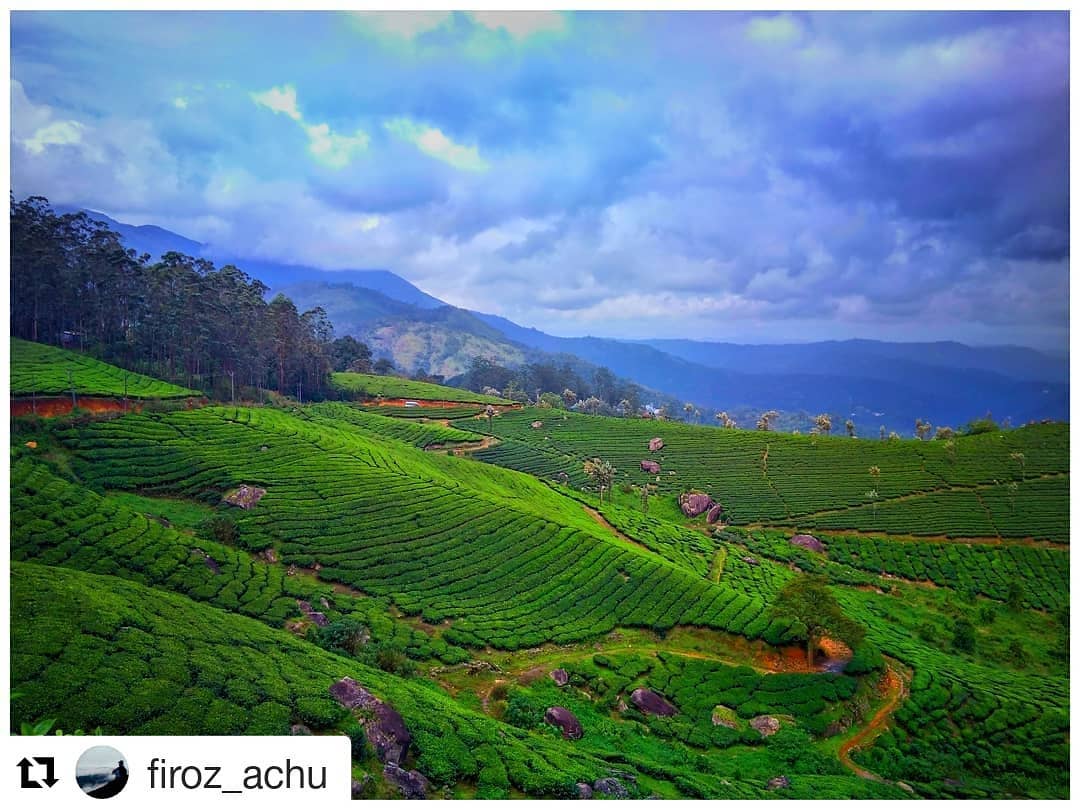 Situated on the Western Ghats at an elevation of around 1600m, Munnar is a small, pleasant honeymoon place in South India. With the natural landscape covered with beautiful tea gardens, national parks, and diverse wildlife, Munnar guarantees to provide a delightful romantic getaway for you and your partner! 
Kodaikanal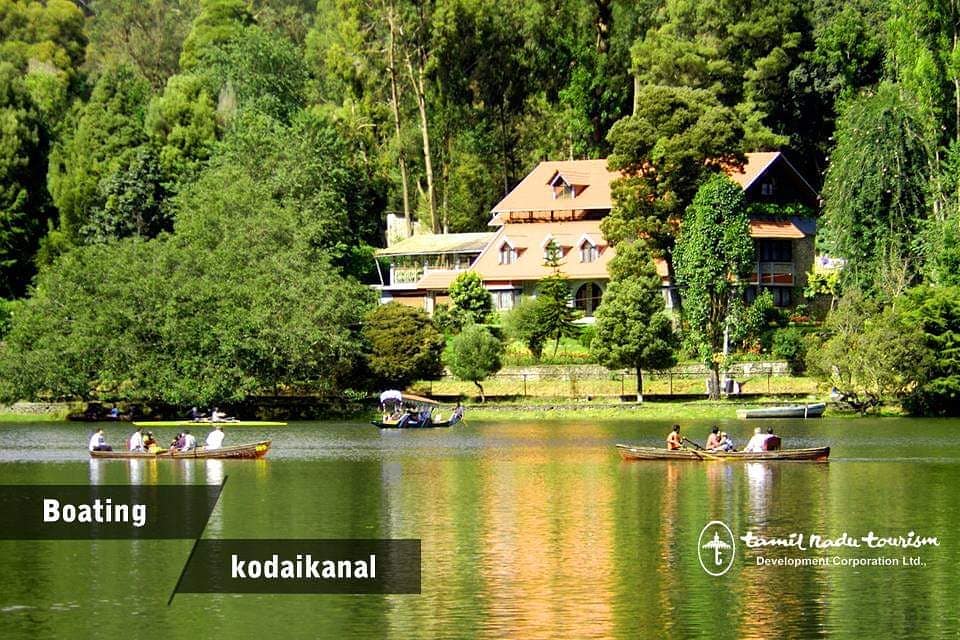 Kodaikanal, also known as the 'Princess of Hill stations', has a long history of being a famous tourist attraction in the country. For some peaceful and quiet time with your partner, consider visiting the Dolmen circle, an anthropological site with a breathtaking view. A romantic walk down the Coaker's walk combined with some boating at the Kodai Lake will be the icing on top for your honeymoon trip. 
Honeymoon Places in North India
The beautiful landscapes spread across the region over varying terrains make honeymoon places in North India a sight to behold. With the surrounding scenery adding to the romantic vibe in these places, you might fall in love with your partner a little more.
Shimla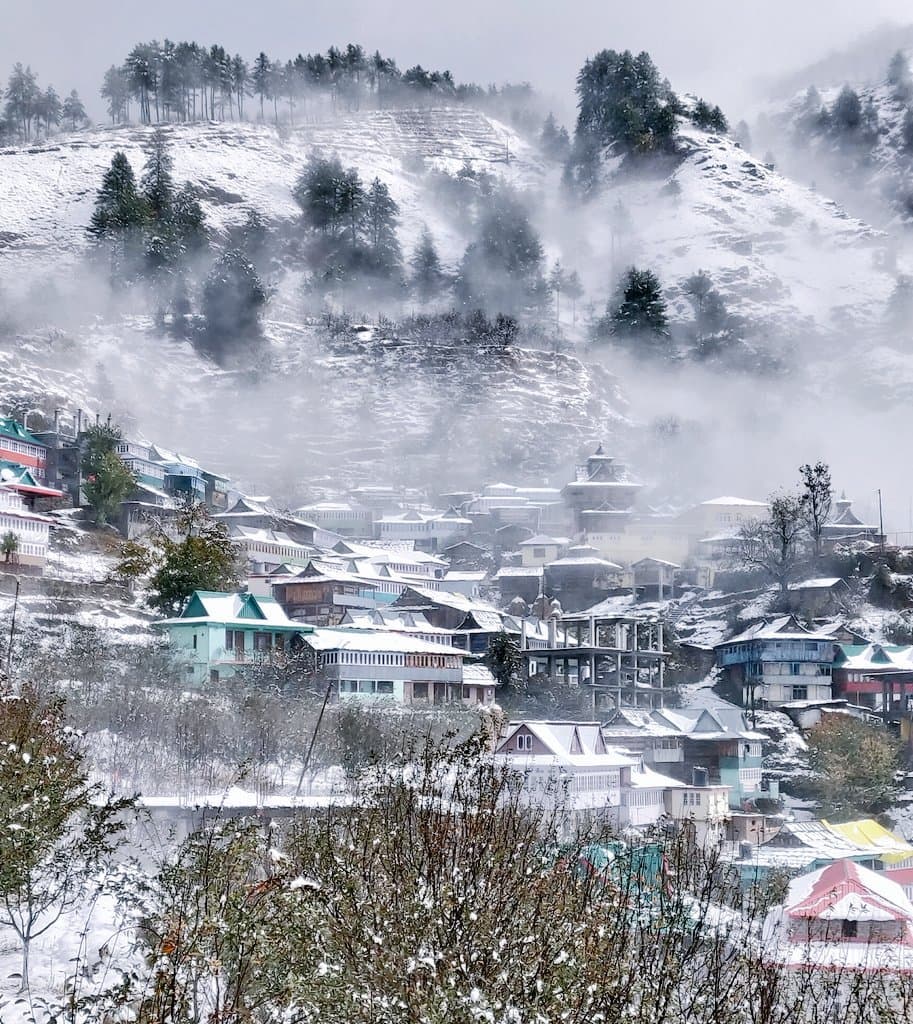 Think Shimla. Think mesmerizing natural beauty as far as the eye can see. Cuddle up in the arms of your partner while watching the sun go down at Sunset Point. Make your way to Jakhoo Hill, the highest spot in the city, to click pictures at the vantage point. If you are in Shimla when it is snowing, waste no time visiting the Shimla Ridge to get a view of the surrounding mountain tops covered with snow. Shimla is undeniably one of the best honeymoon places in North India that you must visit with your partner. 
Mussoorie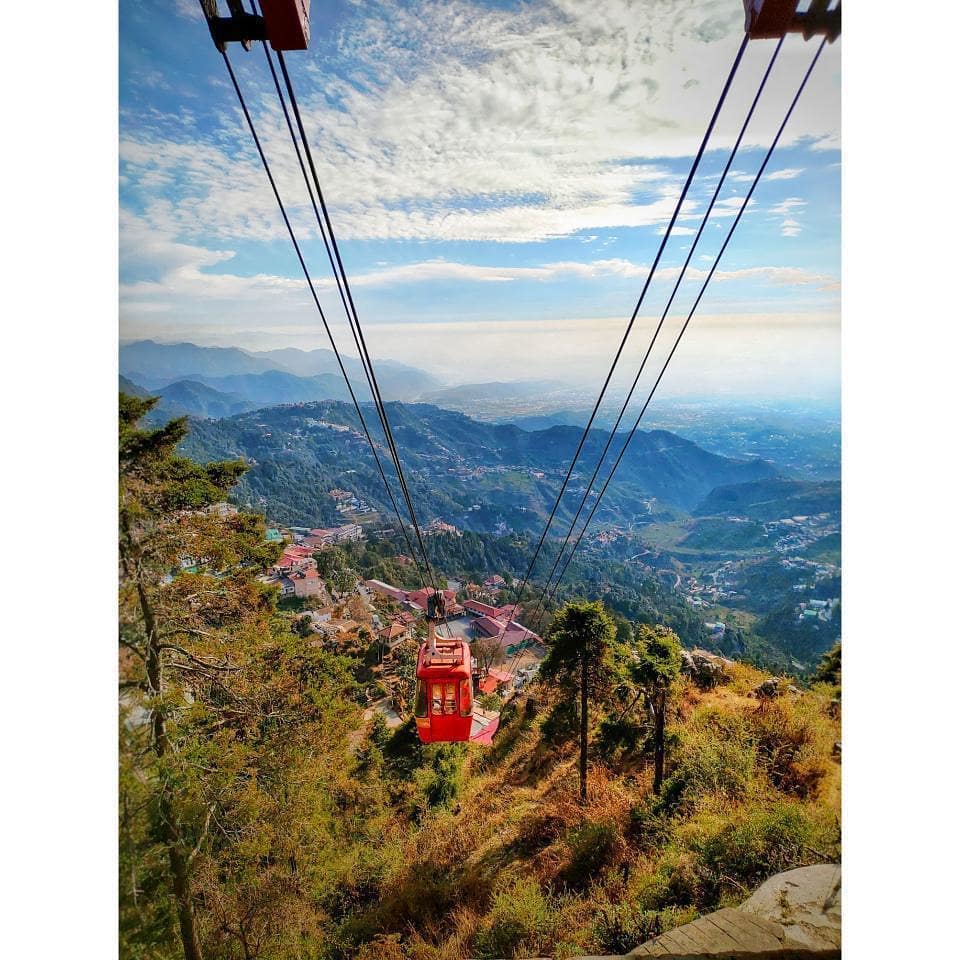 Got married at the peak of summer? Why not beat the heat on your honeymoon by traveling to Mussoorie! Mussoorie is among the best honeymoon places in India, and the towering hills make for a stunning backdrop as you and your significant other spend some quality time together. Seek blessings as a newlywed couple at the marvelous Surkanda Devi Temple. Bask in the glory of the rising sun at Lal Tibba, situated at Mussorie's highest hill. Enjoy a scenic ride of the cable car that takes you from Mall Road to the summit of Gun Hill.
Agra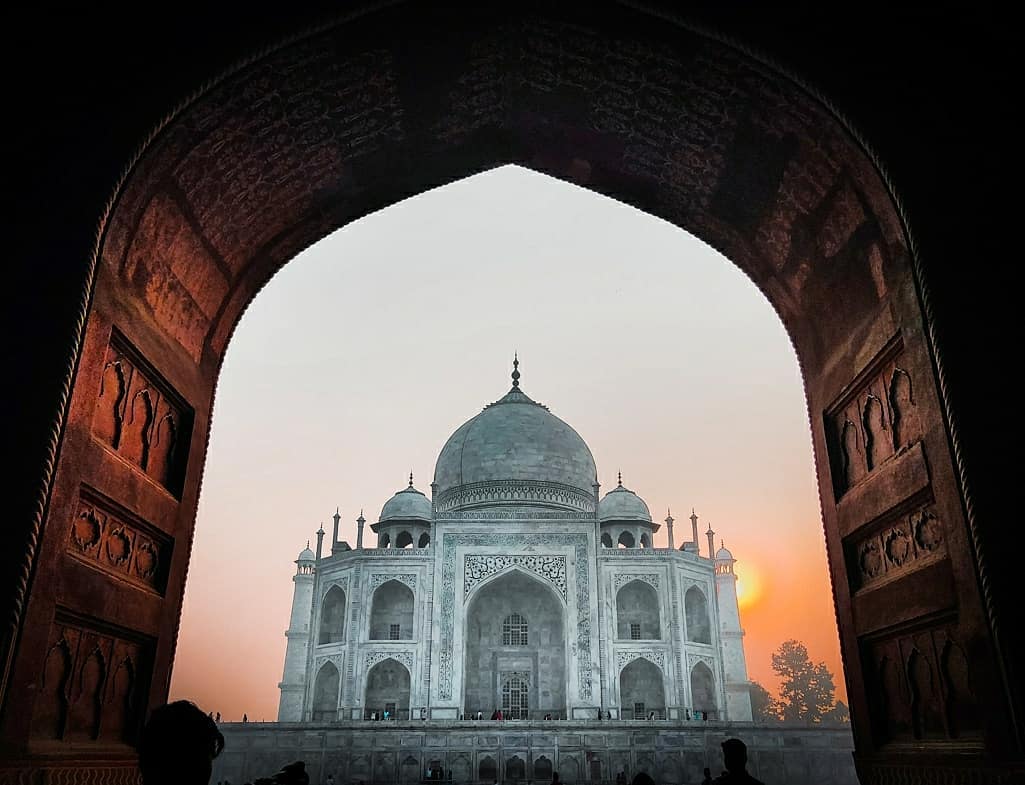 Nothing beats spending your honeymoon in a city that houses the ultimate symbol of love- The Taj Mahal. Profess your feelings for your partner in front of one of the world's most majestic tokens of love. When you are done being cheesy, head over to Musamman Burj, Diwan-I-am, and Sikandra Fort to experience other marvels of Mughal architecture in the city. Fancy some silly couple pictures with celebrities? Visit the Imperial Wax Museum to capture everlasting memories. 
Honeymoon Places in North East India
Northeast India is extremely beautiful, albeit a bit underrated, and planning a honeymoon there is a great idea! Here are the best honeymoon places in North India that are sure to delight you. 
Shillong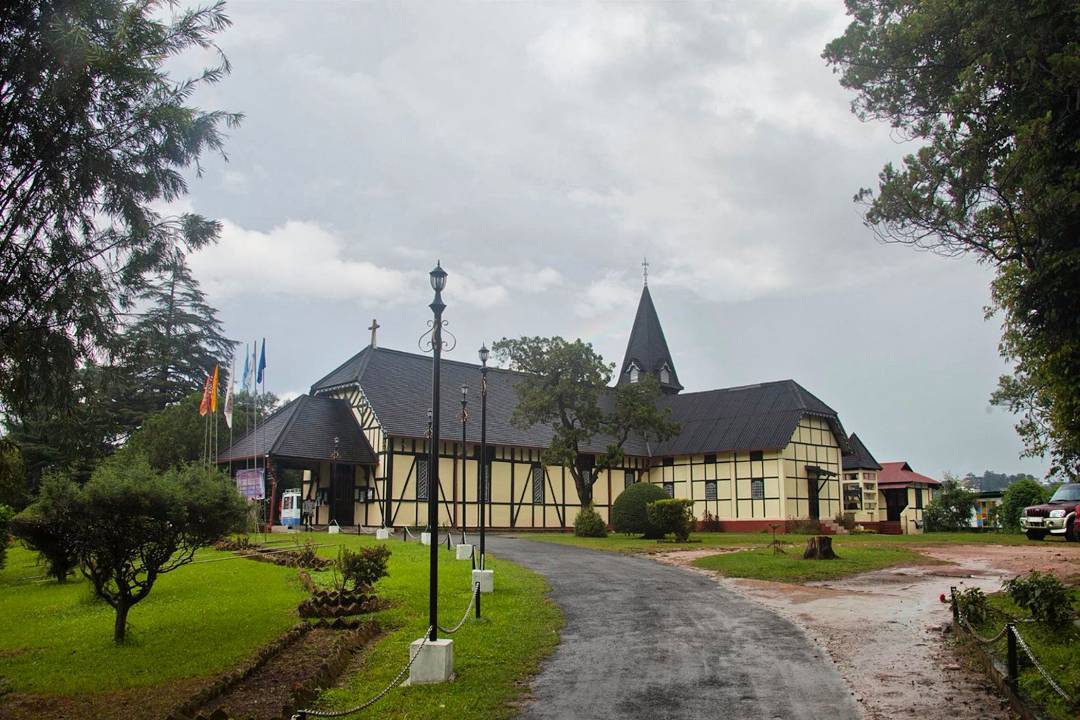 Why not visit the 'Scotland of the East' on your first romantic getaway as a newlywed couple? Shillong is one of the most amazing honeymoon places in North India and is reminiscent of the colonial era along with alluring natural landscapes. Be it the majestic Elephant Falls or the scenic Shillong Peak, the city has some amazing spots for couples to spend quality time together. Wish to unwind with some retail therapy? Police Bazaar is the place where you can enjoy a shopping spree.
Darjeeling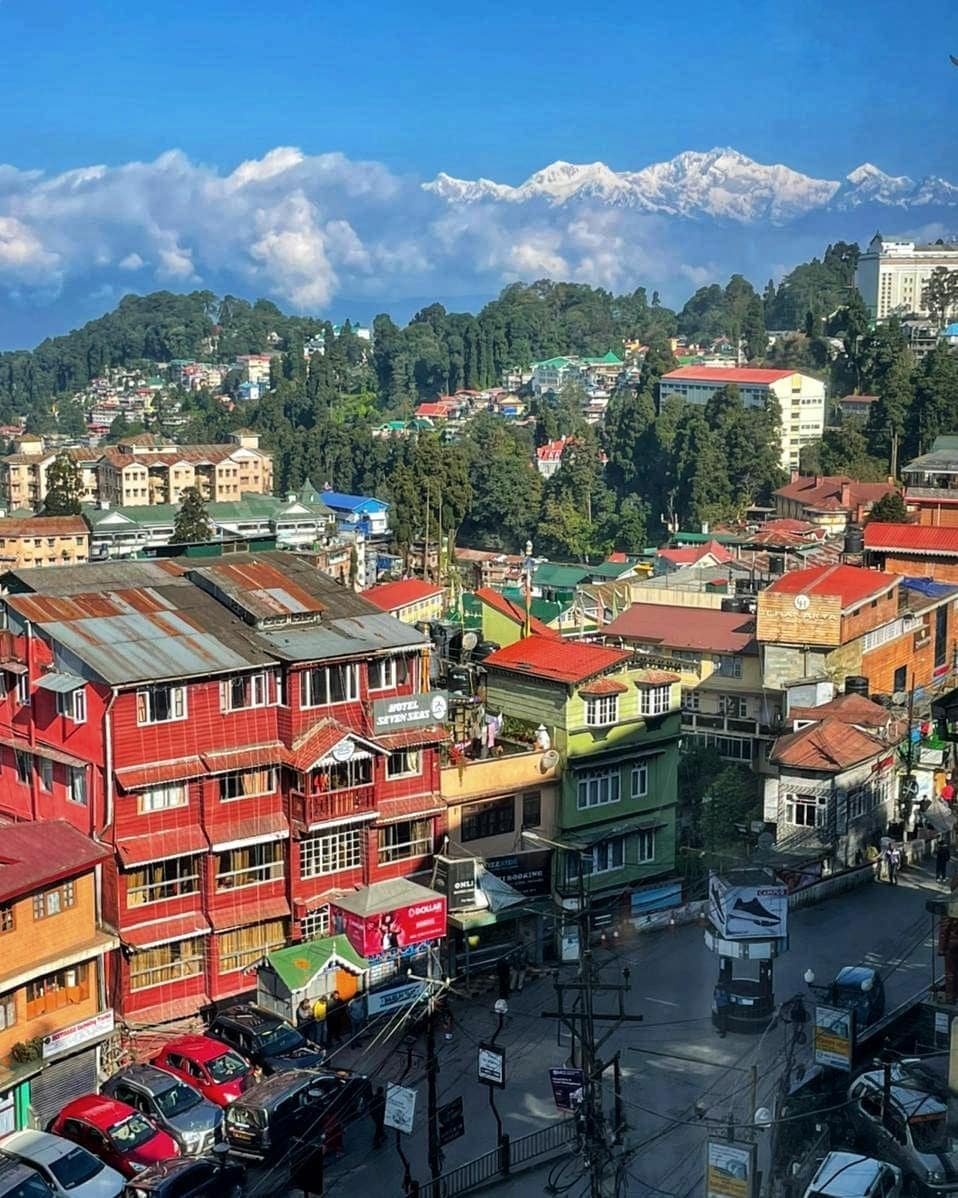 Known to be among the best honeymoon places in India, Darjeeling has a lot more to offer than a delicious fresh brew of the world-famous tea it is known for. Hop aboard the Darjeeling Toy Train with your partner and experience a sightseeing experience like no other. Snuggle up and watch the sun slowly rise over the peaks of Kanchenjunga from Tiger Hill. Don't miss a chance to capture the beauty of the city at an exhilarating altitude of 7000ft, riding on a cab of the Darjeeling Ropeway. 
Yuksom
Located in western Sikkim, Yuksom provides a chance for couples to become one with nature. Spend your honeymoon in solace surrounded by greenery in the heart of the mountains. Due to its rich cultural and historical significance, Yuksom is also home to various monasteries. The nearby Khangchendzonga Biosphere Reserve hosts a variety of stunning and rare wildlife like the Red Panda, Sloth Bear, and the Snow Leopard.  
Honeymoon Places in West India
Did you know that there are some incredible places in the states of Maharashtra, Gujarat, and Rajasthan that you can visit with your better half? Check out our list of honeymoon places in West India that includes the best of what these states have to offer!  
Alibaug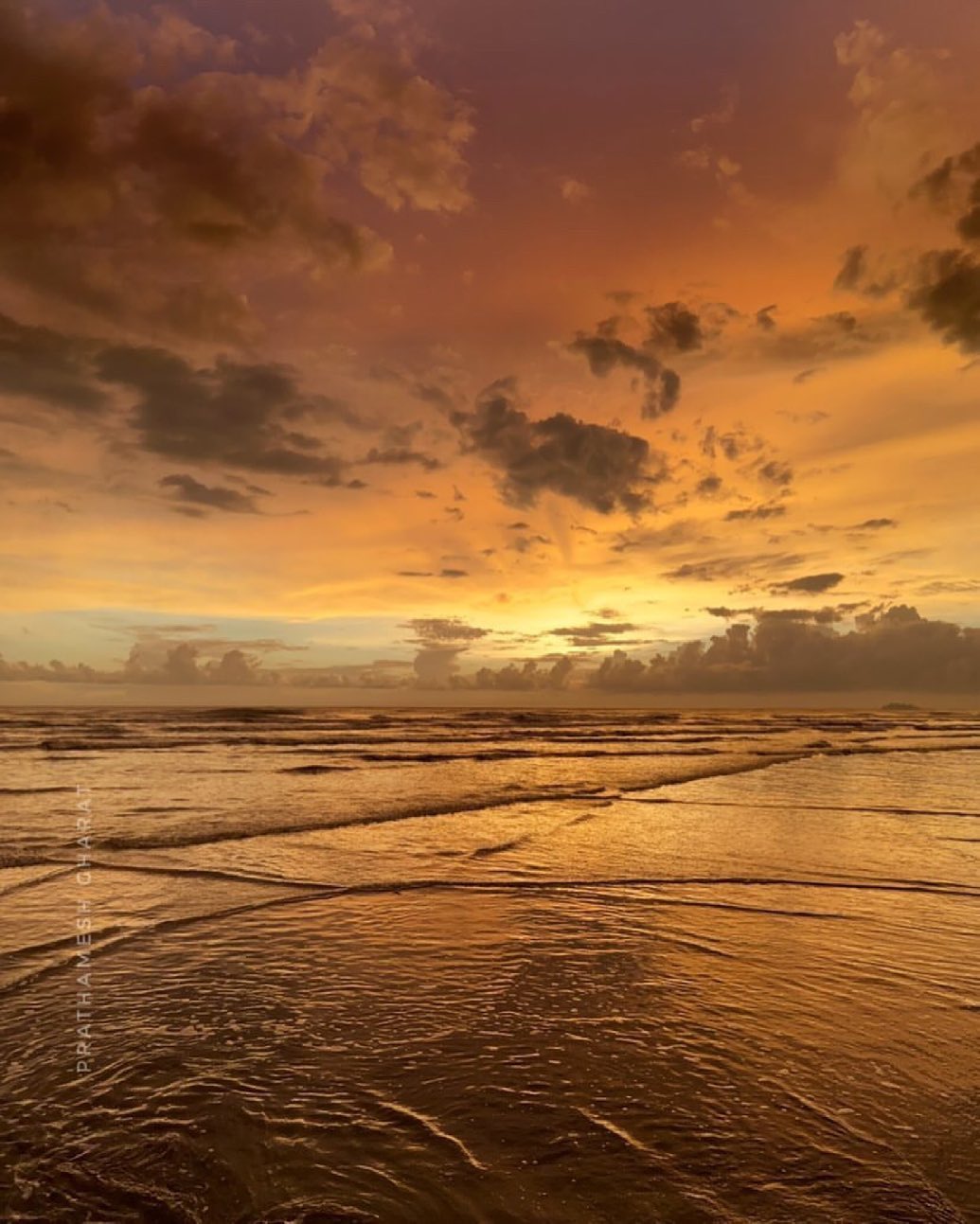 This small Konkan town is a popular destination for a brief romantic getaway, and is among the best honeymoon places in West India. Enjoy some quiet romantic time with your spouse on the Alibaug beach, or participate in adventurous water sports like parasailing or jet skiing on the waters. Head over to the Kolaba Fort or the Murud Janjira Fort to explore these historical places with your partner.
Jaisalmer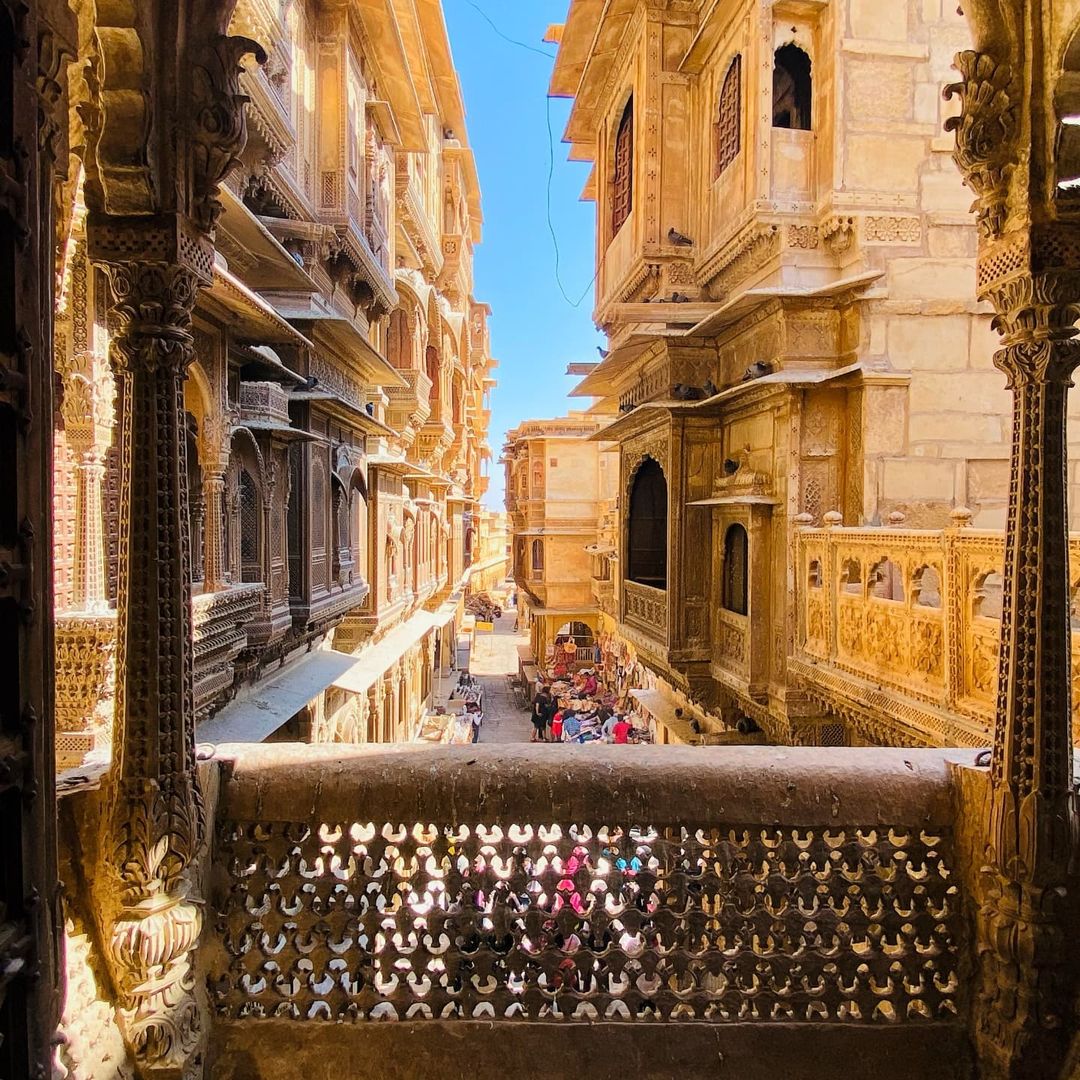 Imagine your bae and you, on the sand dunes of Thar Desert, under a starry sky enjoying live performances of Rajasthani folk music! This is just one of the many enchanting experiences Jaisalmer has to offer to couples on their honeymoon. With no shortage of touristy places like forts, palaces, and other heritage sites, you might need a couple of extra days to experience the city in its entirety. 
Rann of Kutch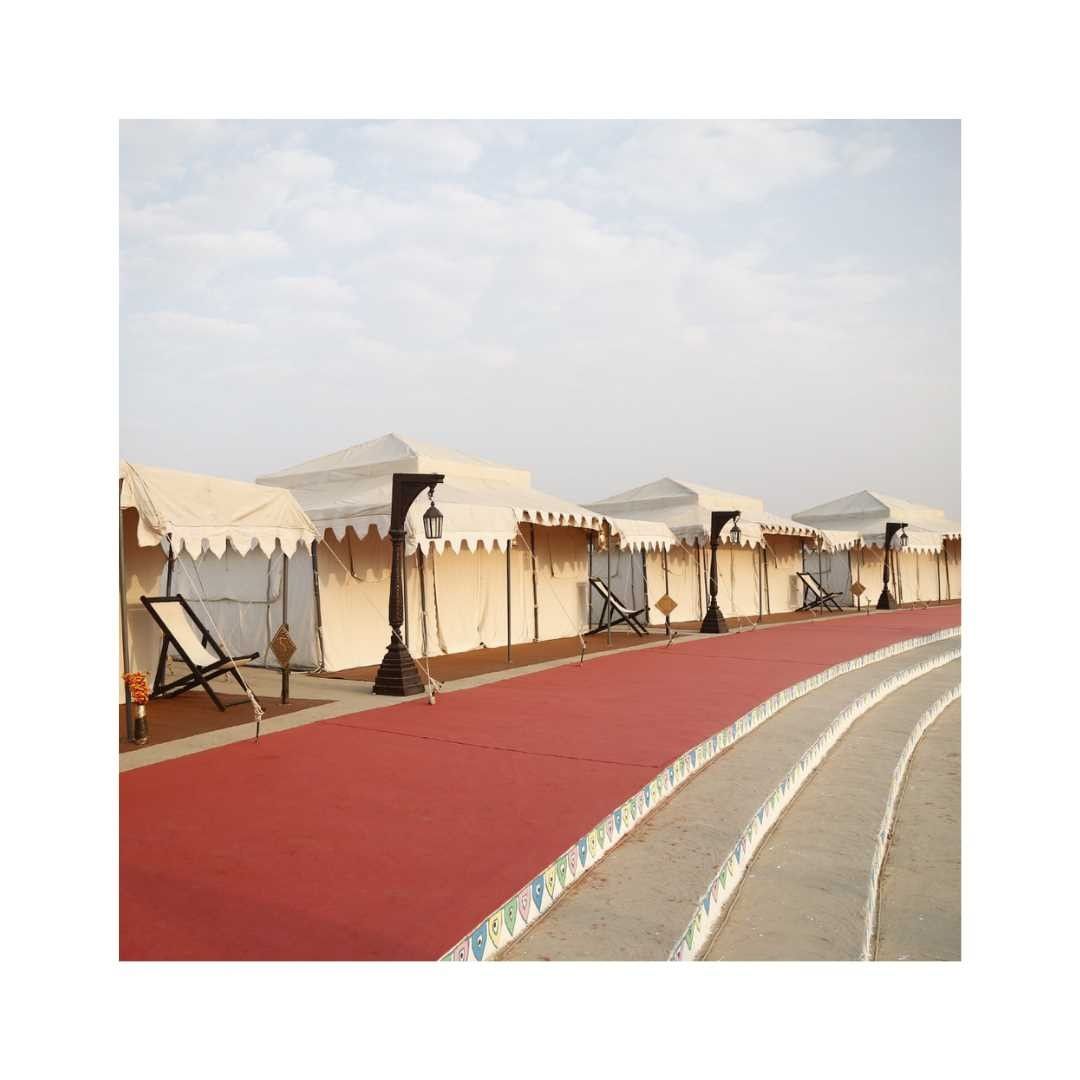 Try not to be mesmerized by the glimmer of a full moon falling on the white desert of Kutch. While it's best to visit Rann of Kutch during its 3-month long Kutch Desert Festival, there are plenty of reasons to visit at any other time on the calendar. Stare into the vast emptiness of the Great Rann of Kutch and enjoy a walk with your love in pure solitude on the white desert sand. Indulge in some bird watching with your partner at the nearby Chhari Dhand Bird Sanctuary that plays home to nearly 200 species of migratory birds every year. It is one of the most amazing and beautiful honeymoon places in West India that you must visit with your bae. 
Cheap Honeymoon Destinations
Running on a tight budget, but still want the perfect honeymoon? We got you! These cheap honeymoon destinations will provide you with a fun-filled, romantic experience without burning a hole in your pocket.
Lakshadweep Islands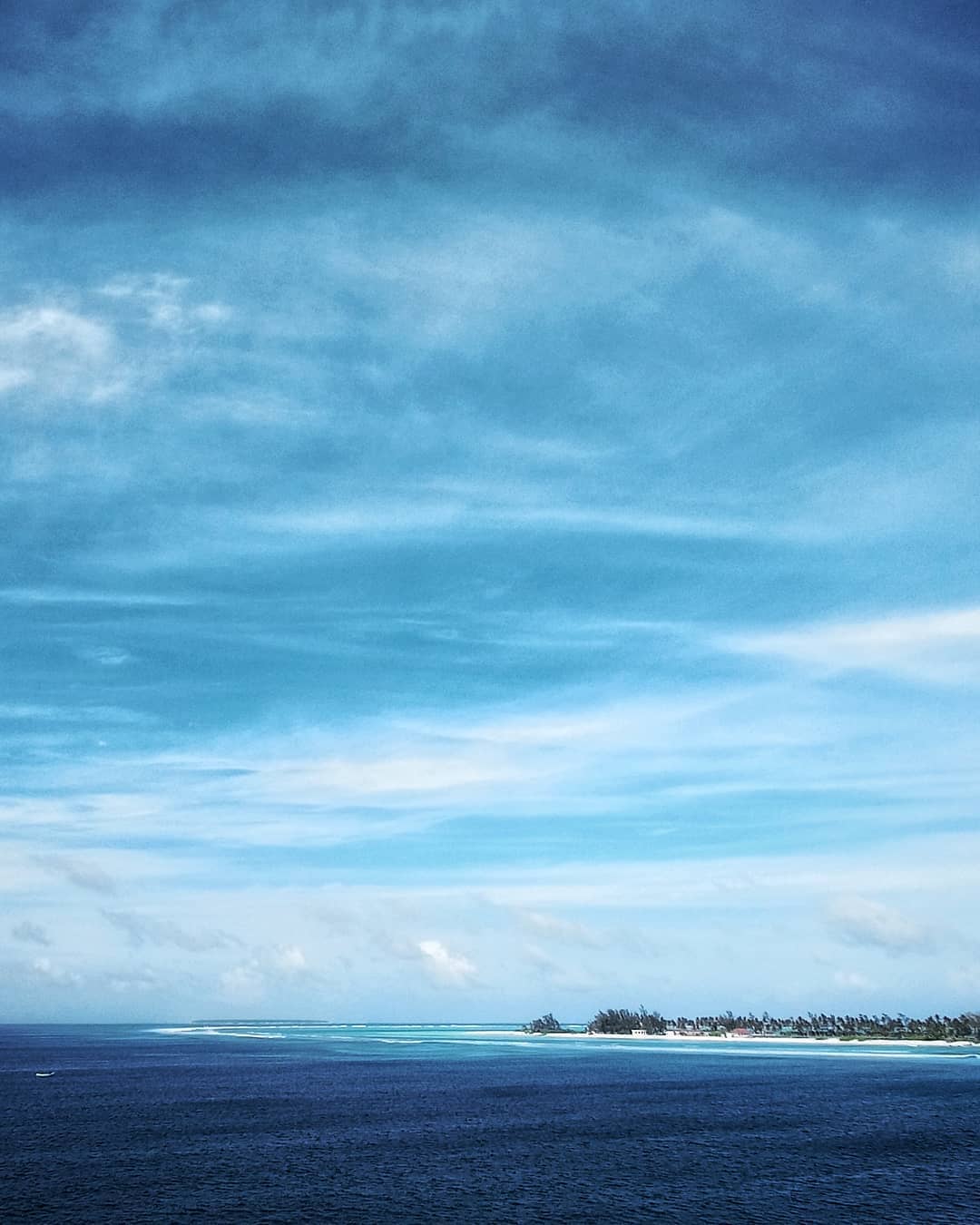 With crystal-clear water surrounding the spotless beaches, Lakshadweep Islands provide the perfect setting for you and your partner to enjoy each other's company. Live out your ZNMD fantasies by going scuba diving at Bangaram, Minicoy, or Kavaratti with your better half. Enjoy beachside parties under the moonlight, or indulge in other water sports like snorkeling or canoeing at this beautiful honeymoon spot in India.
Mahabaleshwar
Mahabaleshwar is a popular choice when it comes to budget honeymoon destinations in India. Make sure to visit scenic places like the Elephant's Head Point and Arthur's seat as a romantic excursion with your partner. Hop on a boat ride at the Venna Lake or visit historical places like the Pratapgarh Fort and the Krishnabai Temple.
Related Topics
Things To Do On Honeymoon: From exciting plane gliding sessions to magical camel-back desert rides, here's a list of fun and exciting things that you and your partner can enjoy together on your honeymoon! 
Unexplored Honeymoon Destinations: From Fiji Islands to Aspen- here are 7 unexplored and unconventional places around the globe where you can go for your honeymoon.
Offbeat Honeymoon Destinations For Newlyweds: Get over Maldives! Instead, head over to these 5 offbeat destinations for your honeymoon! 
Stylish Honeymoon Outfits: Here are our top picks of chic and sexy outfits that will take care of all your honeymoon needs! 
Honeymoon Resorts In South India: Here are some amazing honeymoon resorts in Goa, Andaman & Nicobar Islands, Pondicherry, Ooty and Kochi that you and your lovebug can explore!
Choose one of these best honeymoon places in India to spend some romantic time with your bae, and make your honeymoon a memorable one! 
Featured Image: Pexels
© 2022 THE GOOD GLAMM GROUP