KWK 7 Episode 4 Funniest Moments: Ananya Panday-Vijay Deverakonda's Banter Left Us LOLing Hard!
Our favourite chat show Koffee With Karan Season 7 is a gift that keeps giving! The show's latest episode featuring Ananya Panday and Vijay Deverakonda was a total blast and NGL, and we are planning to watch it again. Ever since the show has moved to Disney+ hostar, Karan Johar has gotten sassier and we love it. 
Ananya and Vijay set the koffee couch on fire with their banter and savage rapid fire answers. Truth be told, this time it was quite tough for us to pick the funniest moments from the episode as there were too many to pick from.
Ananya's Not-So-Subtle Flirting Skills
Right from the moment, Ananya and Vijay sat on the famous KWK couch, the actress made it clear that she is trying to hit on her Liger co-star. While Vijay claimed that he had no clue about it, Ananya revealed that she is wearing a neon dress just to get the Vijay's attention. Watching Ananya trying to hit on Vijay was every bit hilarious.
Vijay's Oh So Cheesy Moment
Karan was in no mood to spare Vijay on his Koffee With Karan debut and asked him if he likes cheese. To those unversed, during Koffee With Karan Season 7 Episode 2, Janhvi Kapoor and Sara Ali Khan called Vijay 'cheese platter'. KJo played the video for the actor and he had the cutest reaction to it! Meanwhile, Ananya claimed that the entire thing felt like a version of The Hunger Games.
How To Cover A Hickey – Tips By Ananya & Vijay
During the Koffee Bingo, both Ananya and Vijay revealed that have tried to cover hickeys and succeeded. Karan asked the two about how they did it and the two actors had the most bizarre hickey stories to share. The Khaali Peeli actress revealed that she once got a hickey on her face, while Vijay confessed that he depends on his makeup artist to help him cover the marks. 
Threesomes, Public Sex & Nursery Rhymes
Vijay and Ananya were both at their wittiest selves during Koffee With Karan's rapid-fire round. However, the best part of the entire segment was when KJo told Ananya that she might end up with someone who likes to sing nursery rhymes in bed. Meanwhile, we also got to know that Vijay 'won't mind' a threesome and is open to public sex as 'desperate times call for desperate measures'. 
We loved this oh-so-hilarious episode and we can't wait to stream it again. In case you missed out on all the action, head to Disney+ hotstar and get your funny bone tickled.

Featured Image: Instagram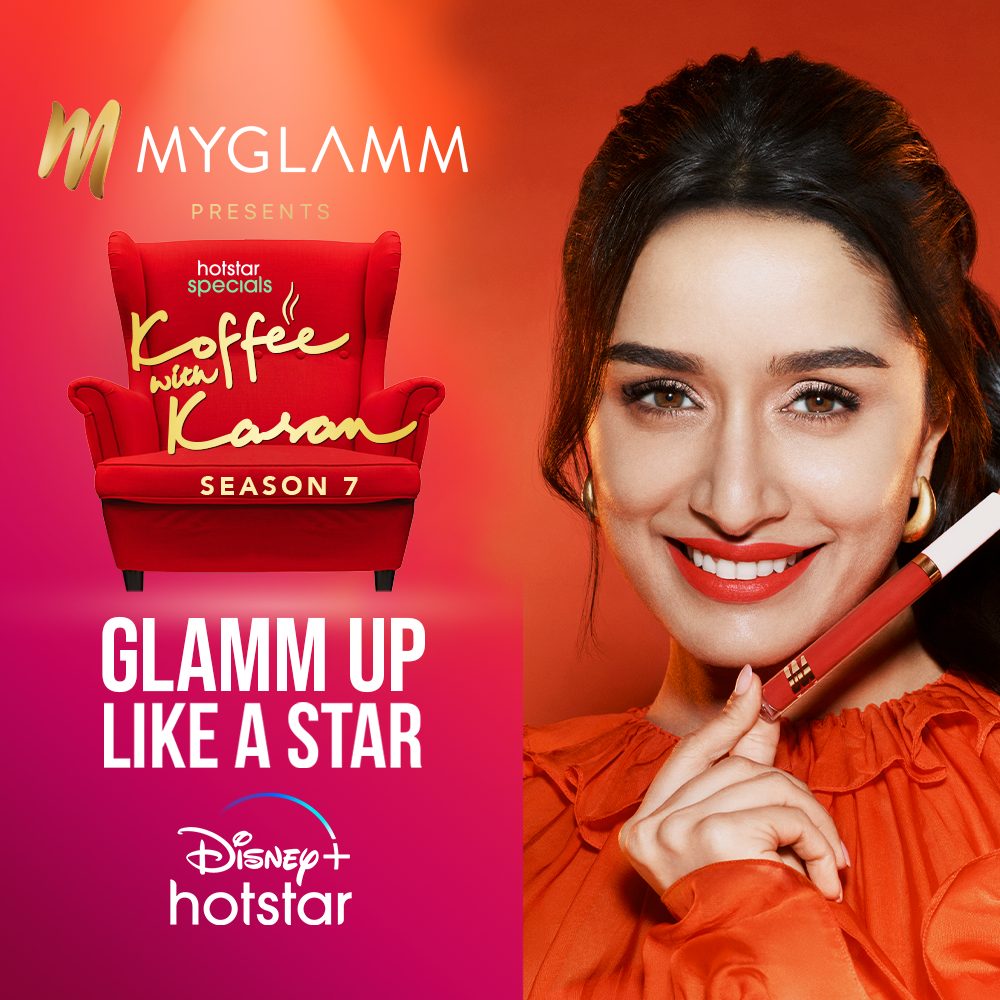 © 2023 THE GOOD GLAMM GROUP