Fans Notice "Cheap" Quality Of Alia Bhatt's Gucci Dress; Claim Uorfi Could've Made It Better!
Alia Bhatt made waves recently after attending the Gucci cruise in Seoul as the brand's ambassador. While we applaud her for creating a global impact, the internet wasn't totally satisfied with her OOTN. Alia wore a mini cutout dress and carried a transparent Gucci Jackie 1961 handbag. She got mocked for carrying an empty bag at first, and now the internet has some issues with her dress as well. 
A Reddit user pointed out that the Gucci dress, which is worth thousands of dollars, is so poorly made. When you examine the outfit closely, you can see loose threads hanging out and the shabby placement of the rhinestones. This indicates sloppy finishing, which obviously isn't a good advertisement for a luxury brand like Gucci.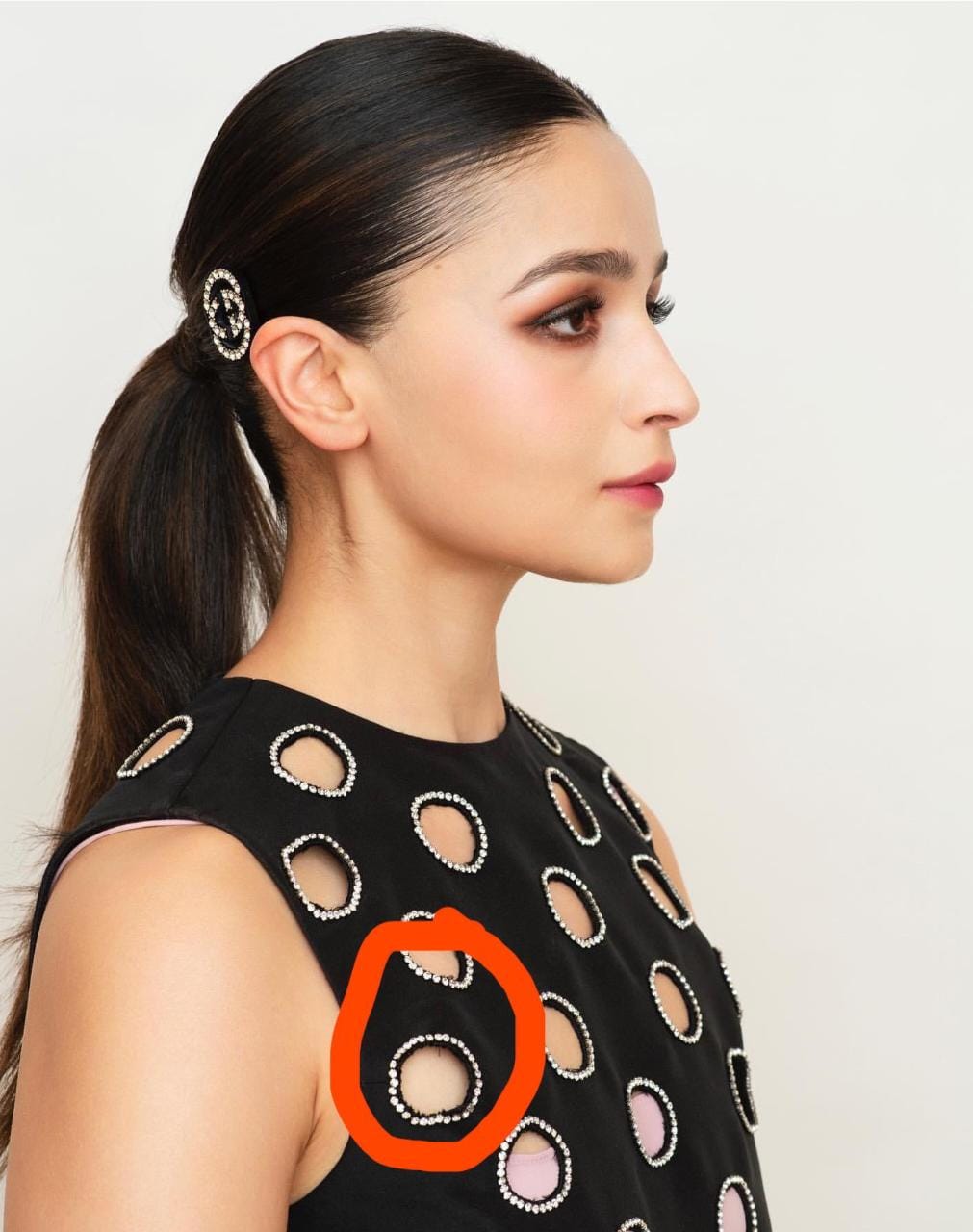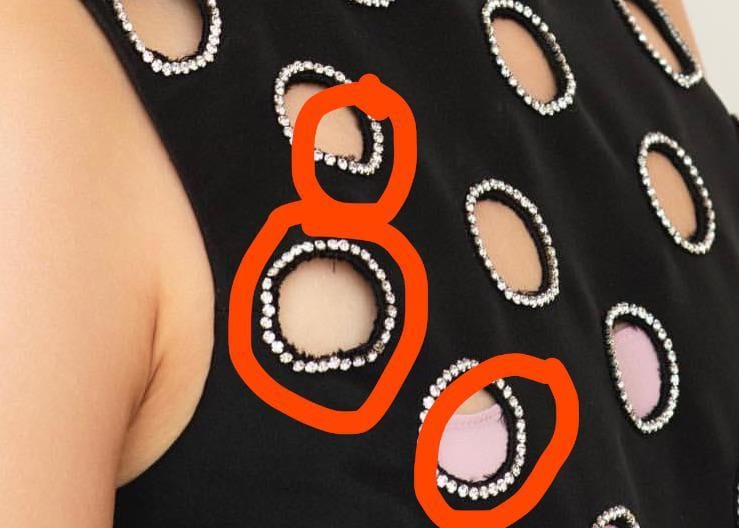 The internet also called out the poor styling of the outfit, as the dress was worn over a baby pink slip, which did not complement the look well. One user wrote, "Straps are poking out. They could have matched the pink slip to better suit her skin tone. Threads are coming out. What cheap tarnation is this?" and another claimed that Uorfi Javed could've styled the look better. They wrote, "If Uorfi can match the inner so close to her skin colour, Gucci definitely can. Why did they go with this hideous pink shade?"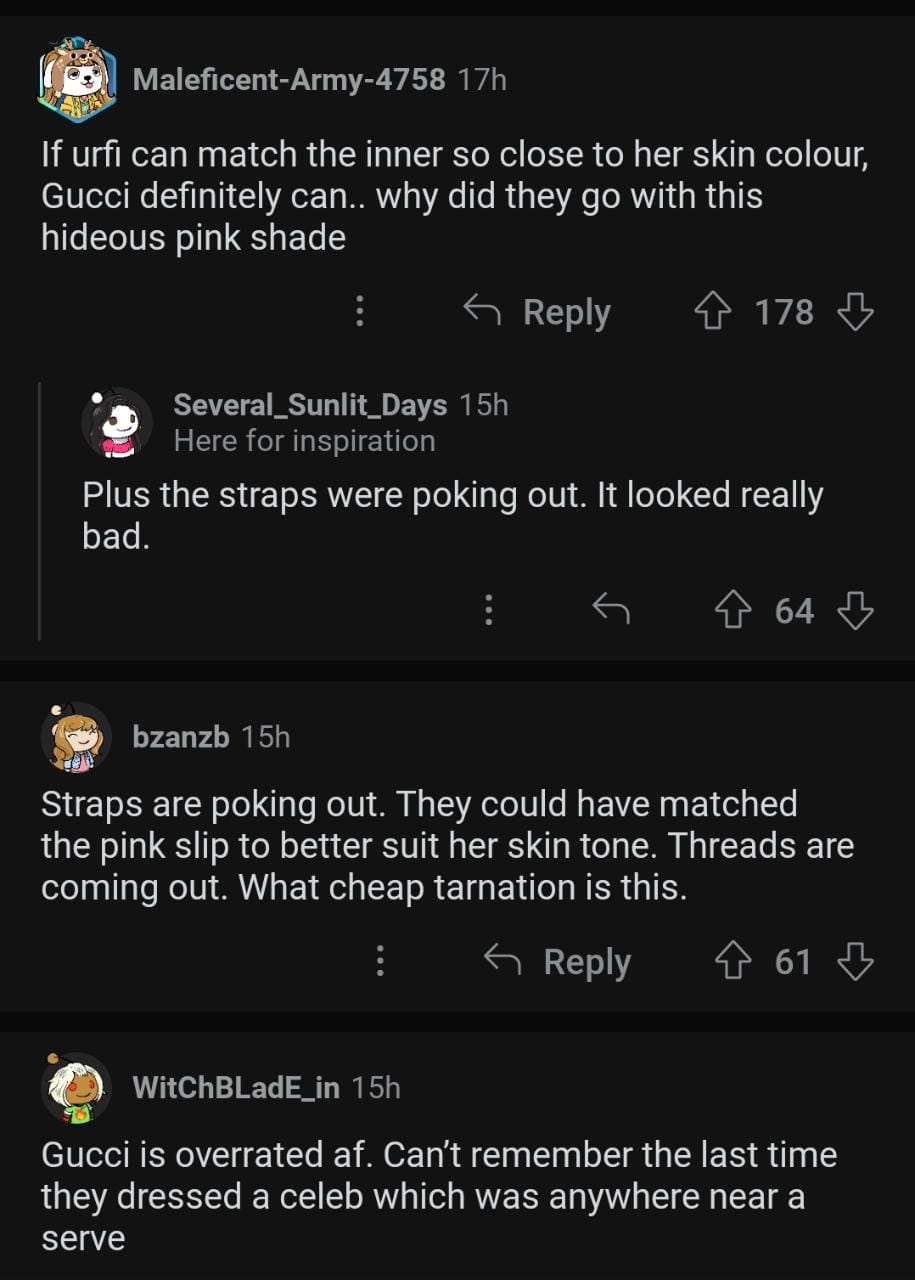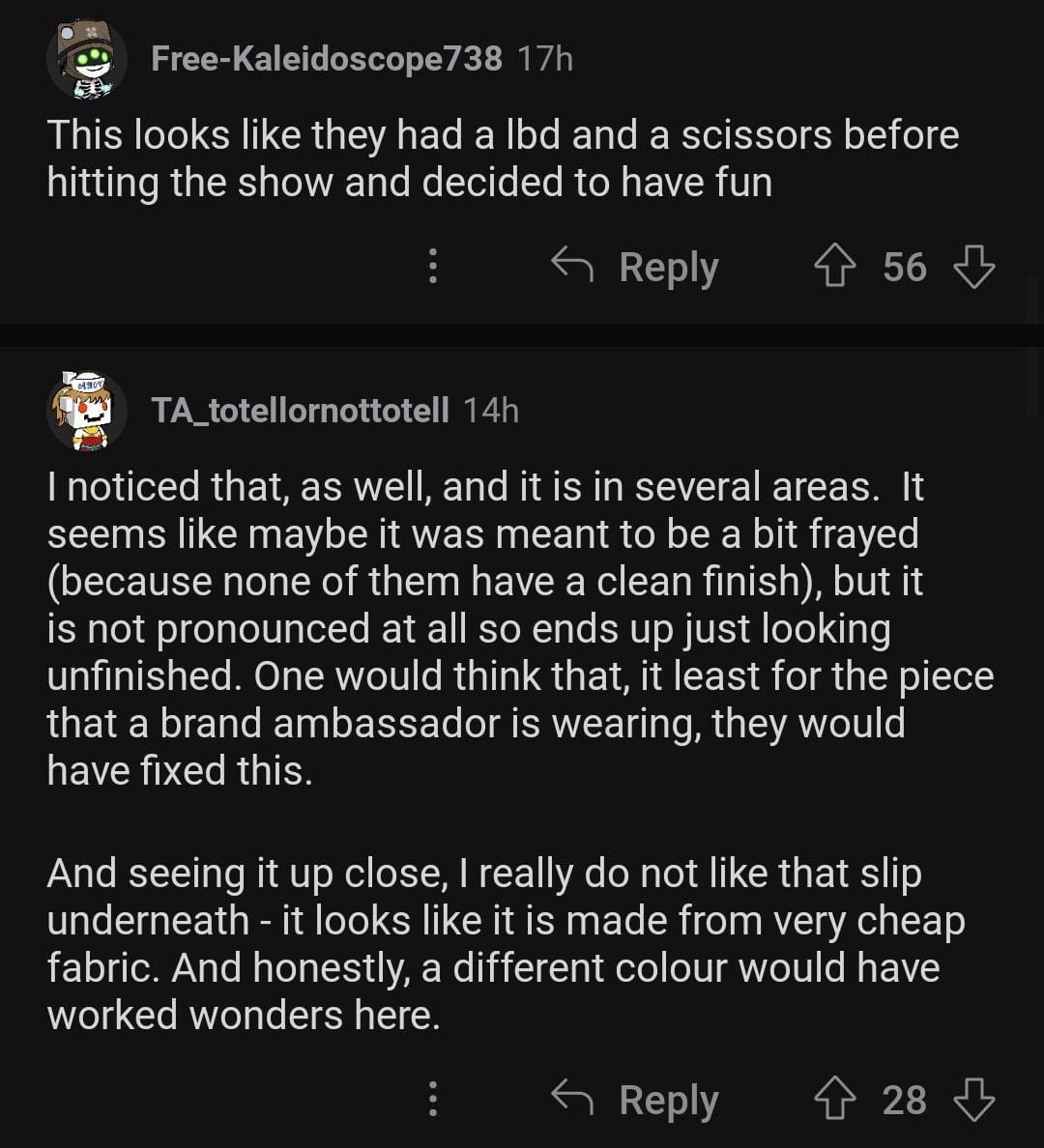 One Redditor also mentioned blogger Shweta Mahadik, who is famous for her DIYs, and stated, "Shweta Mahadik will make this for below Rs. 300 and it will be better." While they have nothing against Alia Bhatt, the internet is really upset with the brand because of the poor quality of the outfit. Some have even stated that they no longer trust Gucci and that the brand has lost its allure. 
Well, kudos to Alia Bhatt for pulling off the look with so much grace and poise! Do you think Gucci could've done a better job?
Feature Image: Instagram
© 2023 THE GOOD GLAMM GROUP